The holiday season is fun. But it can also urge a feeling of being surrounded by your loved ones, which isn't exactly fun when you're the only single person in the family. 'Holidate' is a rom-com that follows Sloane (Emma Roberts), who finds her counterpart in Jackson (Luke Bracey) as these two strangers strike an agreement to be each other's platonic plus-ones all year long. They seem to get along just fine, but as Christmas becomes Easter and Easter becomes the Fourth of July, it's pretty clear that these two have more in common than just their mutual disdain for the holidays.
Would they give in to their feelings, or would it solely be for the holidays? Looking for more kindred movie recommendations? Well, we've put together these 7 holiday-romantic-comedies that will appeal to you if you enjoyed 'Holidate.' You can watch several of the below-mentioned movies like 'Holidate' on Netflix, Hulu, or Amazon Prime.
7. The Best Man Holiday (2013)
If you're on the lookout for a holiday tearjerker with solid performances, 'The Best Man Holiday' will be right up your alley. Sequel to 1990's 'The Best Man,' the movie follows a group of college friends as they stage a reunion to celebrate Christmas together with all the trimmings – food, footballs, fights, and tragedy. The ensemble cast includes Regina Hall, Morris Chestnut, Monica Calhoun, Terrence Howard, Taye Diggs, and Sanaa Lathan, and their terrific portrayals are bound to have you cry-laughing.
6. Serendipity (2001)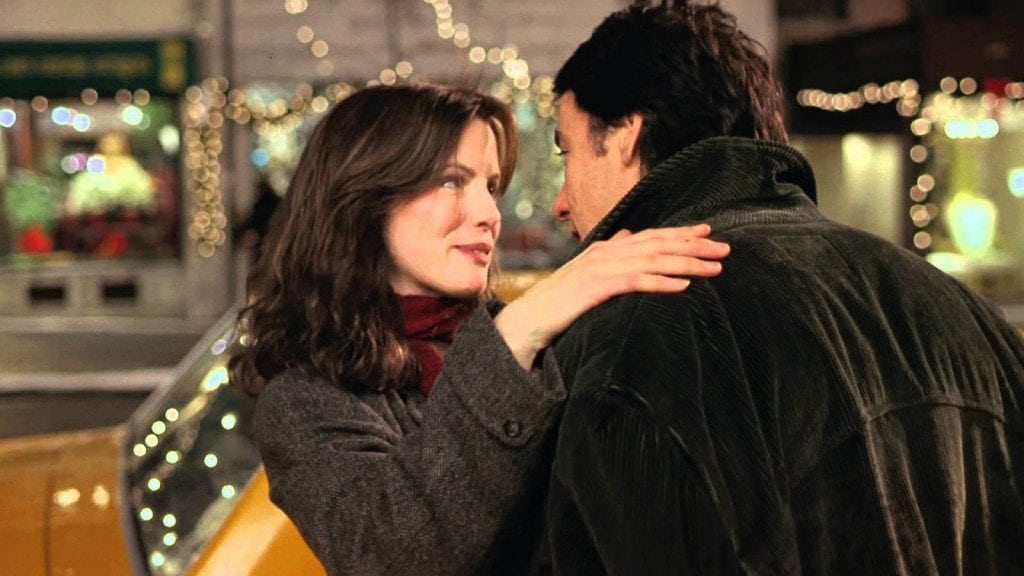 When two people (John Cusack and Kate Beckinsale) meet, they are instantly drawn toward each other and can sense the sparks fly. But since both are involved with different people at the time, they decide to part ways and let the universe decide if they're indeed meant to be. Years later, as destiny would have it, they bump into each other once again and must decide if this is the endgame or not. 'Serendipity' gives a small touch of bittersweet reality to the typical fairy tale and would hit close to home to its viewers, hopeless romantics or not.
5. Last Christmas (2019)
'Last Christmas' centers on Kate (Emilia Clarke), who's made many reckless decisions in her life, including taking a job as an elf in a year-round Christmas shop. Reeling from the aftermath of surviving a life-threatening illness, she is on a downward spiral and has a hard time believing in anything. So when her path crosses with Tom's (Henry Golding), a charming, kind-hearted volunteer, she's convinced that he's too good to be true. As the Christmas season rolls around, these two develop a strong bond that neither of them anticipated. With a light-hearted premise, there's no denying that 'Last Christmas' will absolutely boost your mood.
4. The Family Stone (2005)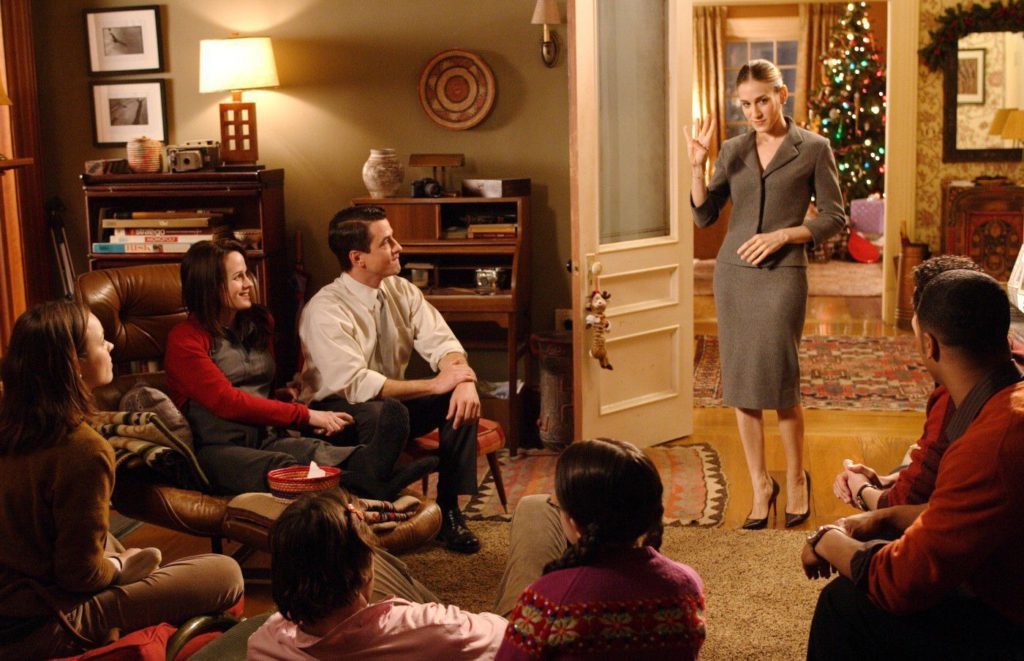 Helmed by Thomas Bezucha, 'The Family Stone' is a holiday screwball comedy that features Diane Keaton, Sarah Jessica Parker, Craig T. Nelson, Rachel McAdams, Dermot Mulroney, Luke Wilson, Claire Danes, Elizabeth Reaser, and Tyrone Giordano. Talk about a star-studded cast! The plot hinges around the dysfunctional and slightly eccentric Stone family who live in the fictional town of Thayer, Connecticut. When Everett (Mulroney) brings his uptight girlfriend (Parker) to his family for Christmas, hilarity, and madness ensue.
3. While You Were Sleeping (1995)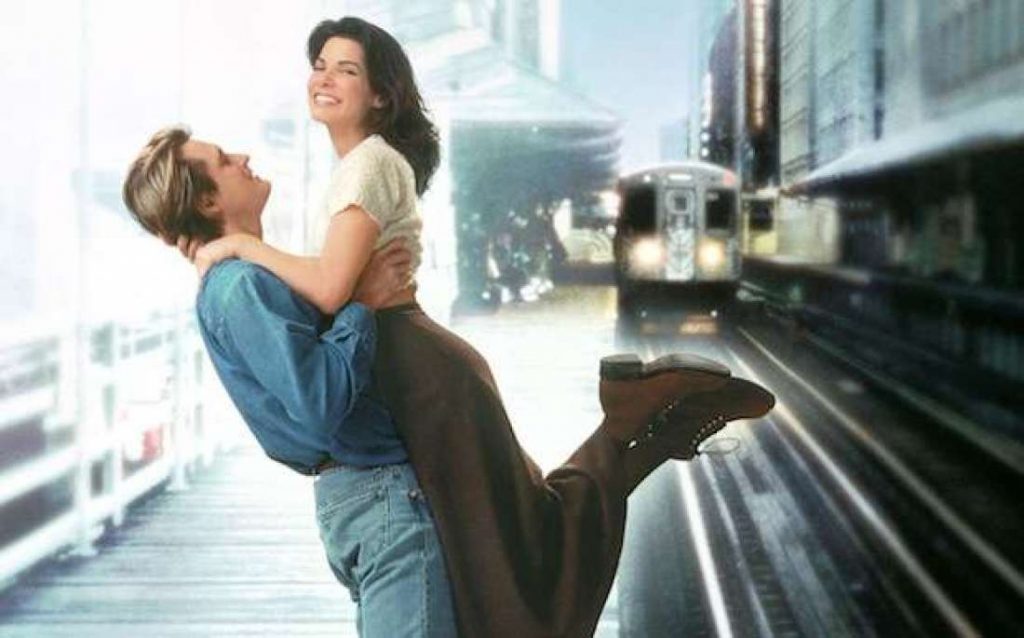 'While You Were Sleeping' centers on Lucy (Sandra Bullock), a train token collector who has developed a crush, from afar, on a regular commuter, Peter (Peter Gallagher), who is unaware of her existence. When an unfortunate accident leads Peter in a comatose state, she tells the hospital authority, a seemingly white lie, that she's his fiancée, so they let her visit him. Keeping up the charade for his entire family, Lucy soon finds herself too caught up in the affectionate madness to disclose the truth and ends up spending Christmas with Peter's family. To make matters even worse, she falls for his brother (Bill Pullman). Where would all this sham eventually land her?
2. The Holiday (2006)
At one time or another, haven't we all wished that we could switch lives with someone else? Well, the premise of 'The Holiday' explores that possibility. Two beaten-down women low in spirits decide to spontaneously swap their houses for two weeks at Christmas. Thrilled to momentarily get away from their past miseries, the two are in for a surprise when both of them unexpectedly find love in their new surroundings. The wonderful cast members – Kate Winslet, Cameron Diaz, Jude Law, and Jack Black – sure add to the charm of the movie.
1. Love Actually (2003)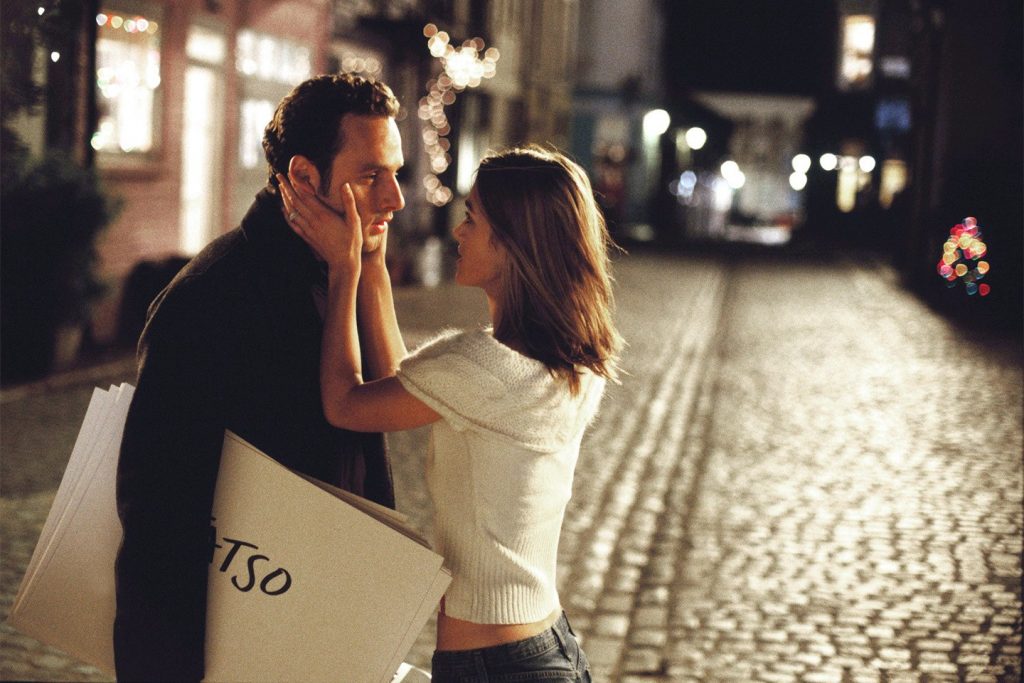 Chances are 'Love Actually' is already a part of your holiday tradition as this cozy flick oozes festive spirit like no other. 'Love Actually' is a classic love story that intricately intermingles more than a few narratives starring Hugh Grant, Keira Knightley, Andrew Lincoln, Emma Thompson, Colin Firth, and more. You can certainly count on this movie to make you feel all warm and fuzzy inside. The film captures the baffling, inspiring, and taxing time of the year that is the holidays, not unlike 'Holidate.'
Read More: Best Christmas Movies on Netflix