Emilia Clarke has become a global figure after 'Game Of Thrones', and now whatever she is in is bound to create a buzz among the audiences. Thus, when it was announced that Clarke will be appearing alongside Henry Golding in the movie 'Last Christmas', everyone was waiting intently for the 33-year-old to make us fall in love with her all over again.
The film, written by Bryony Kimmings and Emma Thompson and directed by Paul Feig ('Ghostbusters'), is about a young woman called Kate (Clarke) who has faced a number of difficult ordeals in her life and is now almost at the edge with her frustrations and utter helplessness. In such a point of time in her life, Kate gets a job to dress like an elf at a Christmas store. This is when she comes across a man called Tom (Golding), who completely changes her outlook towards life. The impressive performances by the two lead actors and the brilliant cinematography leave a lasting impression. If you have watched 'Last Christmas' and wish to enjoy similar movies, here are some titles you can choose from. You can watch many of these movies like 'Last Christmas' on Netflix, Hulu or Amazon Prime.
7. Christmas In Homestead (2016)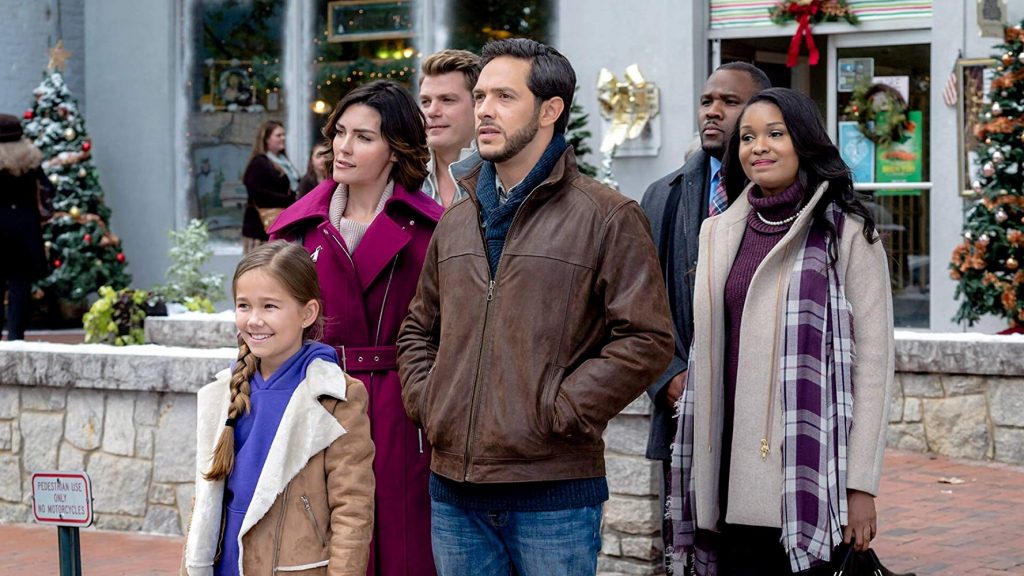 Directed by Steven R. Monroe, this 2016 film centers around a small town called Homestead in Iowa where one of the most famous actresses in the world has come to shoot for a film. This actress in question, Jessica McEllis, is hardly aware of the fact that this shoot will be changing her life forever. Things get rather interesting when she falls for the mayor of that town, who is himself a single father. This is the first time that Jessica has spent her Christmas in such a small and quaint town, and she immediately falls for its little pleasures which make her more appreciative of the life and relationships she has. The film delivers exactly what it is supposed to, and thus is an enjoyable watch. However, there is no attempt on the part of the filmmaker to go out of the box at any point.
6. Snow Bride (2013)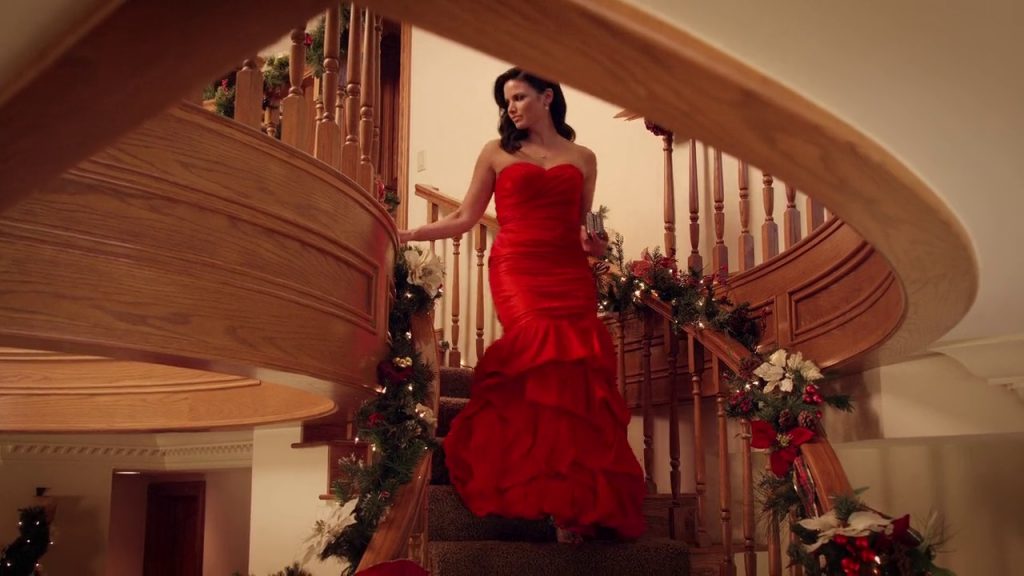 A Hallmark original Christmas film, 'Snow Bride' is the story of a journalist called Greta Kaine (Katrina Law) who has been assigned by her publication to find out details about the recent marriage of a famous politician's son that is already grabbing headlines around the country. In order to beat her rivals and be the first one to bring in the news, Greta pulls some underhand strings and manages to obtain an invitation to the Christmas celebrations that the family will be holding. Now, despite being quite close to the news source, Greta feels guilty of invading a family's privacy in such a manner. Tracy Andreen's writing, coupled with the good performances by the leading pair makes 'Snow Bride' a wonderful holiday watch.
5. A Christmas Detour (2015)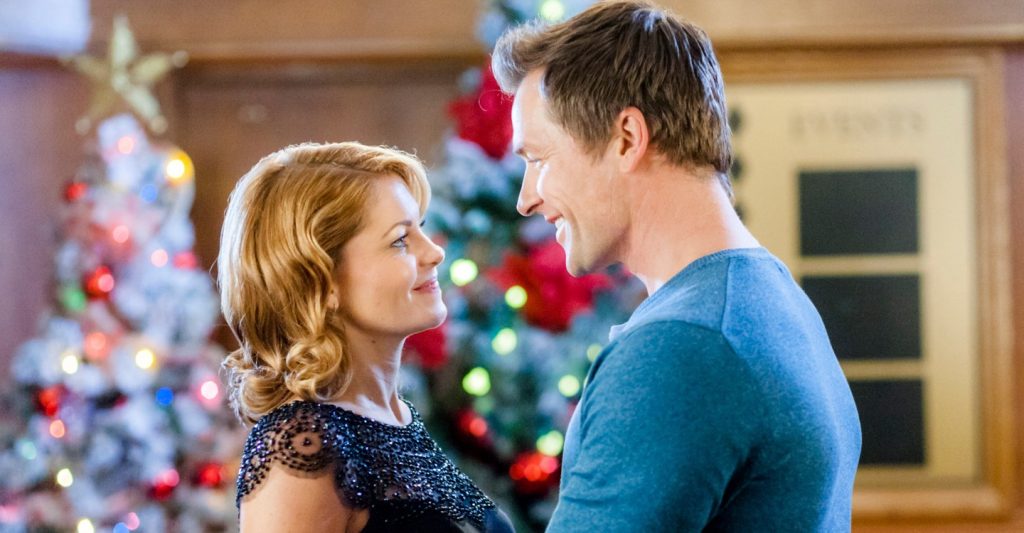 Another Hallmark Christmas film, 'A Christmas Detour' centers around two travelers- a man and a woman who meet when both their flights are grounded at Buffalo due to a snowstorm. The woman, Paige, needs to reach New York City immediately in order to meet with the family of her fiance. The man, Dylan, decides to help her out and together they share a ride with a married couple to New York. Along the way, the four characters learn a lot about each other as a special bond forms between our two leads. 'A Christmas Detour' is an adorable film with good casting choices. If you are up for a good old feel-good Christmas movie, this is the film you should opt for.
4. A Christmas to Remember (2016)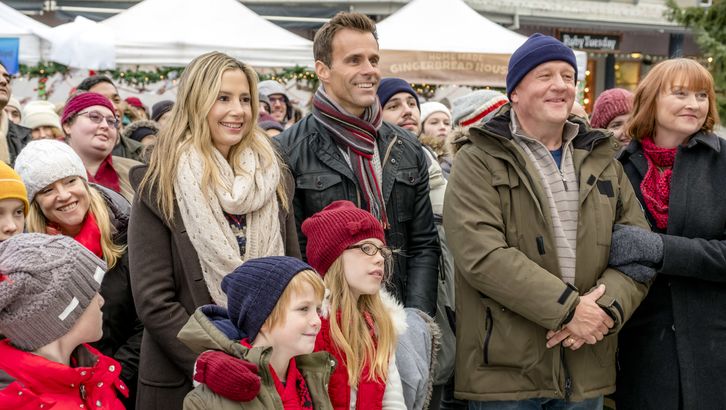 Most Christmas movies use the trope of stranding its leading characters together at some place before the story takes off, and 'A Christmas to Remember' is no different. Here, the leading character is a woman called Jennifer Wade, who is the host of a popular television program called 'Homestyle'. One fine day, Jennifer decides that she is tired of the hustle and bustle of Christmas in NYC and wants to spend a quieter Christmas at a mountain retreat in Colorado. Jennifer is unable to reach her destination because of a blizzard and crashes her car. When she wakes up, Jennifer finds that she cannot remember anything and that a passerby has taken her in. The film provides us with all the essentials that come with a Hallmark release, with the presence of Academy Award winner Mira Sorvino being an added bonus.
3. The Princess Switch (2018)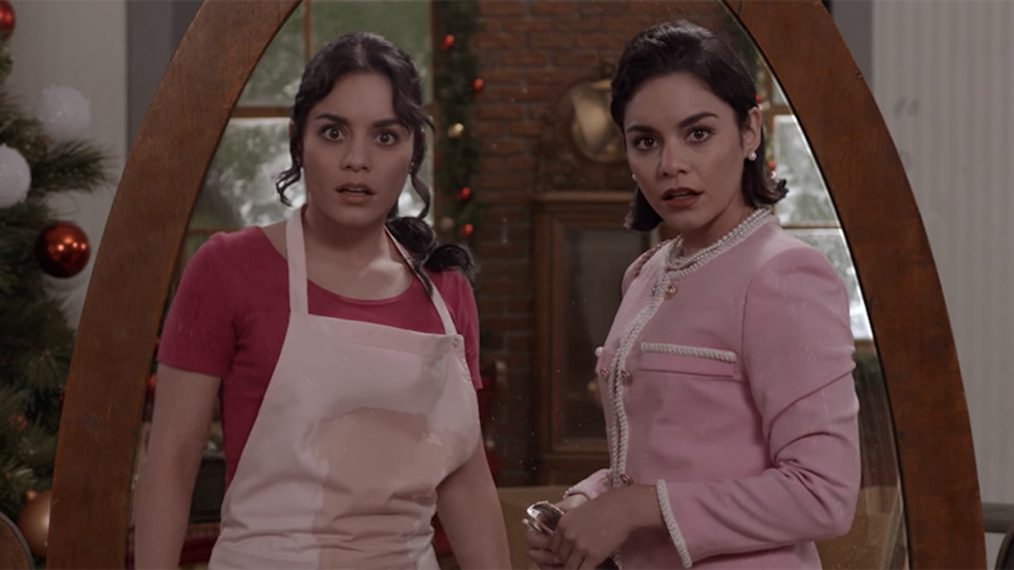 This 2018 Christmas film uses an age-old cinematic concept where two characters, from two completely different backgrounds, start living each other's lives. One of these characters is a young Baker called Stacy DeNovo, while the other one is a duchess called Margaret. The two of them look exactly alike, with both characters being portrayed by Vanessa Hudgens. It is Margaret who proposes the idea of switching places as she wants to see how life is for a normal person. The problem is, as the two of them start living each other's lives, they both get attracted to the other person's lover. A Netflix original film, 'The Princess Switch' is a rather traditional Christmas movie with lovable characters and equal doses of comedy and romance.
2. A Princess for Christmas (2011)
A Hallmark Christmas movie, 'A Princess for Christmas' revolves around a character called Jules Daly who is having a hard time raising her orphaned niece and nephew. With her life in a complete mess, Jules one day receives an invite from one of the children's super-rich relatives who wants her and the kids to spend Christmas with them. The relative in question, the Duke of Castlebury, is not warmly disposed towards Jules and the kids upon their arrival. Moreover, Jules overhears a conversation which makes her believe that these people are not really interested in making her feel welcome. Thus, she decides to leave without telling anyone. This is a sweet film with pulls at the strings of your emotions and leaves you wanting for more.
Read More: Best Christmas Movies on Netflix
1. It's A Wonderful Life (1946)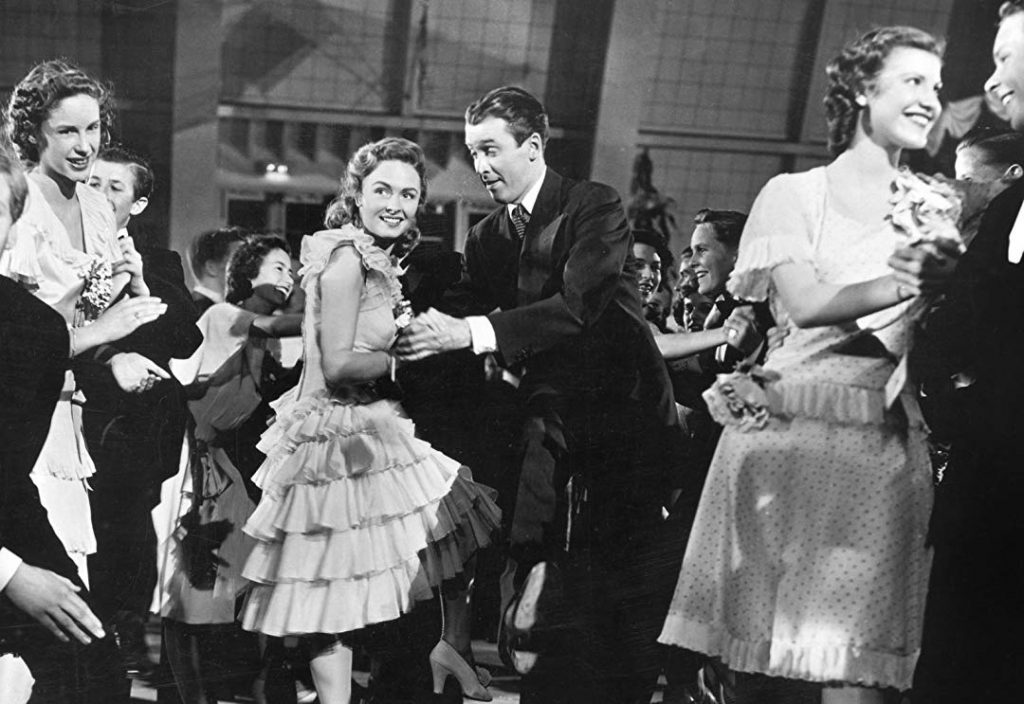 Widely considered one of the greatest films of all time, 'It's A Wonderful Life' is the story of a man who has been taken to a point of no return by the constant bad luck that he faces wherever he goes. Thus, this man in question, George Bailey, decides to end his life once and for all. As he is about to do so, his guardian angel manages to save him and takes George around town to show him how his good deeds have affected a lot of lives. James Stewart as George Bailey and Donna Reed as Mary Hatch have now become one of the most famous onscreen couples due to the popularity of this film. Frank Capra's wonderful direction in 'It's A Wonderful Life' takes us on a ride like never before.
Read More: Movies Like Holiday in the Wild