An African safari with a bit of romance thrown in is the centerpiece of 'Holiday in the Wild' which makes up Netflix's early Christmas lineup of films being released with the holidays in mind.
Films that depict both travel and romance let us vicariously live out our fantasies and desires for the same. 'Holiday in the Wild'(2019) is a film that portrays just that. It tells the story of Kate played by former 'Sex and the City' star Kristin Davis. Kate embarks on a solo journey to Africa for her planned second honeymoon after her husband ends their marriage. There she meets Derek played by Rob Lowe. Derek is Kate's guide and connoisseur to Africa and shows her all the beauty and rich diversity the continent has to offer.
Together they rescue an orphaned baby elephant and work at the Lilayi Elephant Nursery. Kate quickly falls in love with her new surroundings after coming from the hustle of New York city life. Derek also slowly becomes a romantic interest for Kate who begins to enjoy and cherish her time in Africa.
The film is directed by Ernie Barbarash and produced by Brad Krevoy. The writers of the screenplay are Neal and Tippi Dobrofsky. The film was shot in and around Cape Town and Hoedspruit and Drakensberg. While the scenes with the elephants in them were shot in a sanctuary in South Africa and at Game Rangers International Elephant Orphanage in Lusaka, Zambia.
With the holiday season just around the corner, Netflix has wasted no time in lining up films that people can binge on during the holidays. 'Holiday in the Wild' is a romantic drama that substitutes cliche city surroundings for the heat of the sub-Saharan African landscape. And if you enjoyed the film, here's a list of similar movies that you must check out. You can watch several of these movies like 'Holiday in the Wild' on Netflix, Amazon Prime & Hulu.
6. Born Free (1966)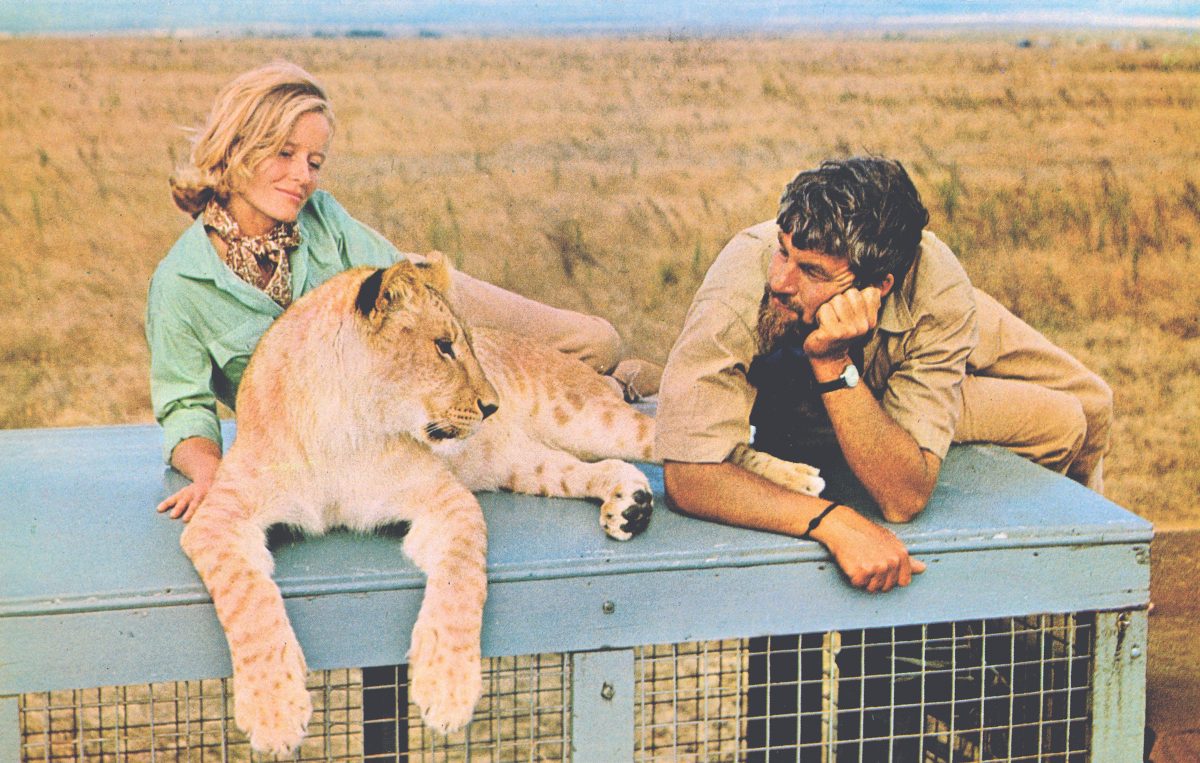 'Born Free' is a British film released in the '60s that depicts a couple who raise a baby lioness named Elsa and release her into the African wild. The film stars Virginia McKenna who plays Joy Adamson and Bill Travers playing her husband George Adamson. The film is based on Joy Adamson's 1960 non-fiction book 'Born Free'. The story is about how Joy and her husband raise three lions and set the youngest cub, Elsa, back into the wild. The flick directed by James Hill and produced by Open Road Films Ltd. and Columbia pictures won the Academy Award for Best Original Music Score and the Academy Award for Best Original Song.
5. Mia and the White Lion (2018)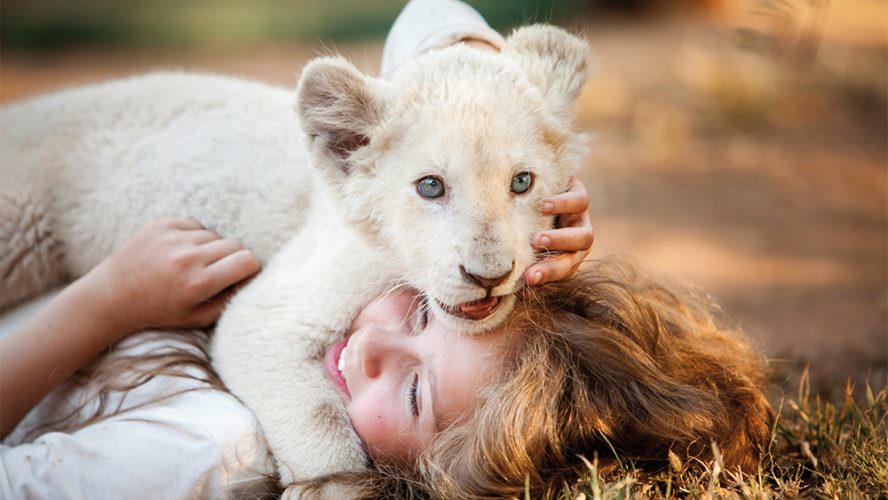 'Mia and the White Lion' tells the tale of a 10-year-old girl named Mia whose family are asked to manage a lion farm in South Africa. The young girl relocates to the South African lion farm from London along with her family and finds that her life has been turned topsy-turvy. However, after the birth of a white lion cub named Charlie, she finds solace and rediscovers happiness in her new adopted animal friend. After the cub turns three, Mia uncovers a dreaded secret that threatens Charlie's life. Mia then embarks on a journey along with the white lion cub across the plains of the African savannah to his eventual freedom. Stars of the film are Daniah de Villiers, Mélanie Laurent, and Langley Kirkwood. The list of producers of the movie includes Valentine Perrin, Jacques Perrin, Nicolas Elghozi, Gilles de Maistre, Stephane Simon, and Catherine Caborde. The film, directed by Gilles de Maistre released last year.
4. Falling Inn Love (2019)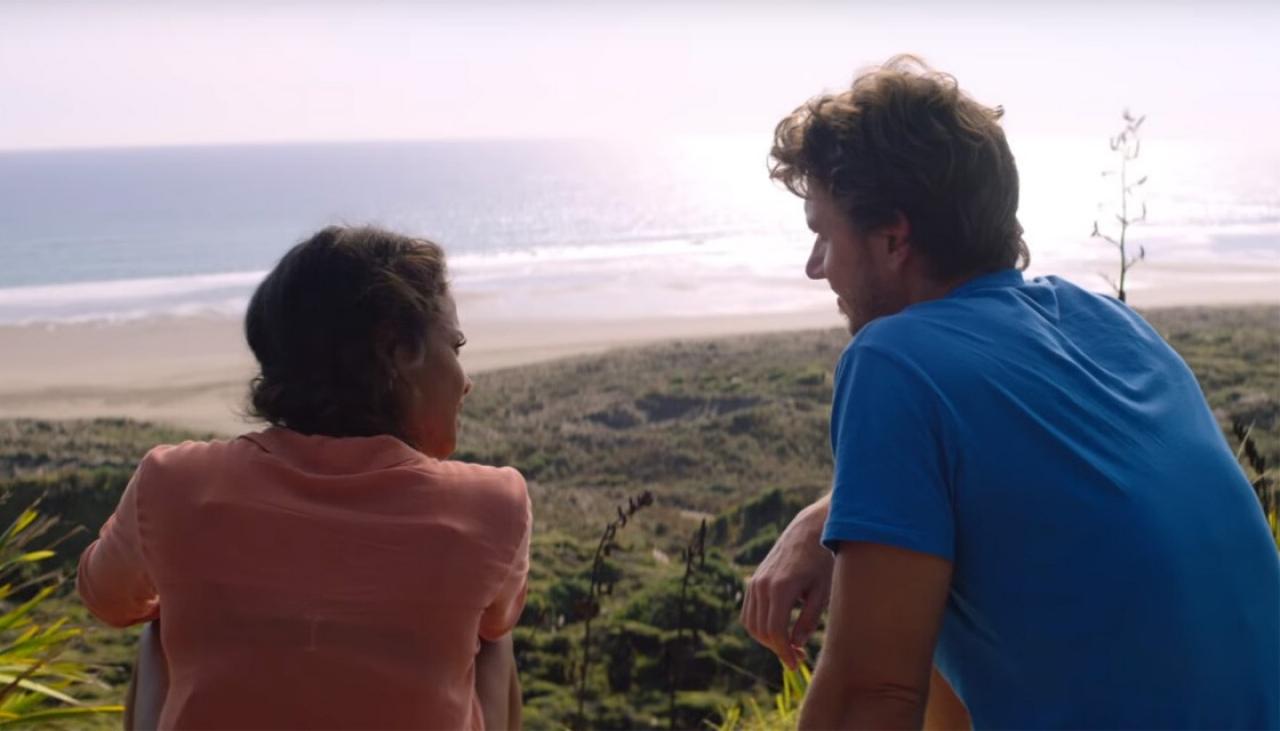 Another film based on traveling and romance is this year's 'Falling Inn Love'. The film is a story of a young woman named Gabriela Diaz played by Christina Milan who wins a contest for the ownership of an inn following a break up with her boyfriend Dean. The inn overlooks the New Zealand countryside and needs restoration. Gabriela then travels from San Francisco to New Zealand and meets Jake Taylor the restoration expert portrayed by Adam Demos and slowly begins to develop feelings for him. Things take a quick turn when Dean arrives in New Zealand and offers to buy the inn. The story revolves around Gabriela and Jake's relationship and the trials they face together. The film directed by Roger Kumble of 'Cruel Intentions' fame is produced by Robyn Snyder.
Read More: Movies Like Falling Inn Love
3. The Tourist (2010)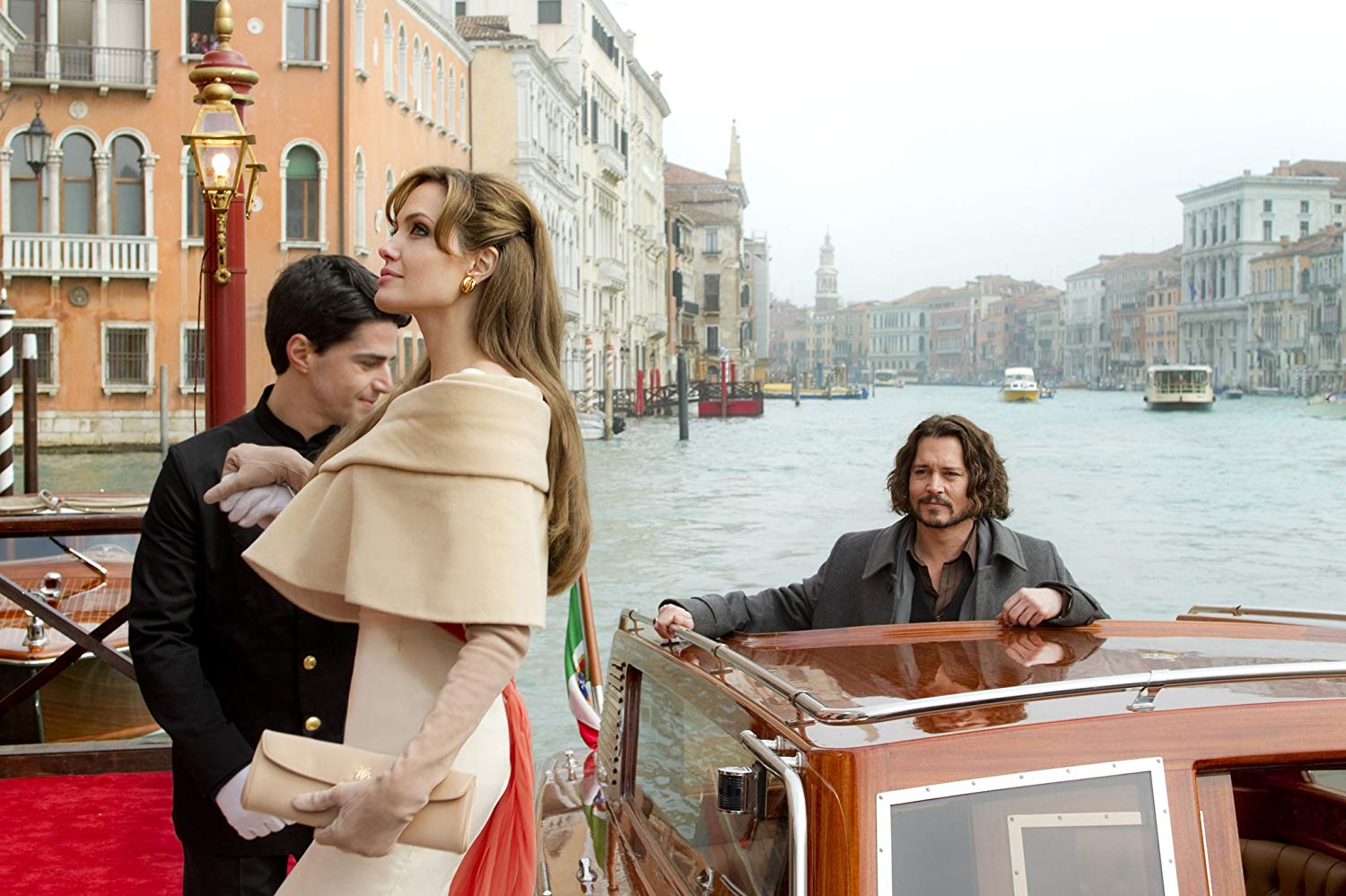 Johnny Depp and Angelina Jolie star in 'The Tourist' a romance drama that is centered on both the actors. Elise, played by Jolie is the wife of a wanted man named Alexander Pearce who is being tracked down by Scotland Yard and an English mob. She receives instructions from him at a Parisian cafe to get aboard a train and choose an unassailed victim on the train to dupe Pearce's followers into thinking the victim is Pearce. Johnny Depp plays Frank, a mathematics professor who is the victim Elise selects on the train. She then lures Frank into her trap with her ulterior motives in mind. The Tourist is shot in scenic Europe and showcases Elise and Frank's journey and the suspense of their predicament. The film is directed by Florian Henckel von Donnersmarck and is based on the French film 'Anthony Zimmer' by Jérôme Salle.
2. Roman Holiday (1953)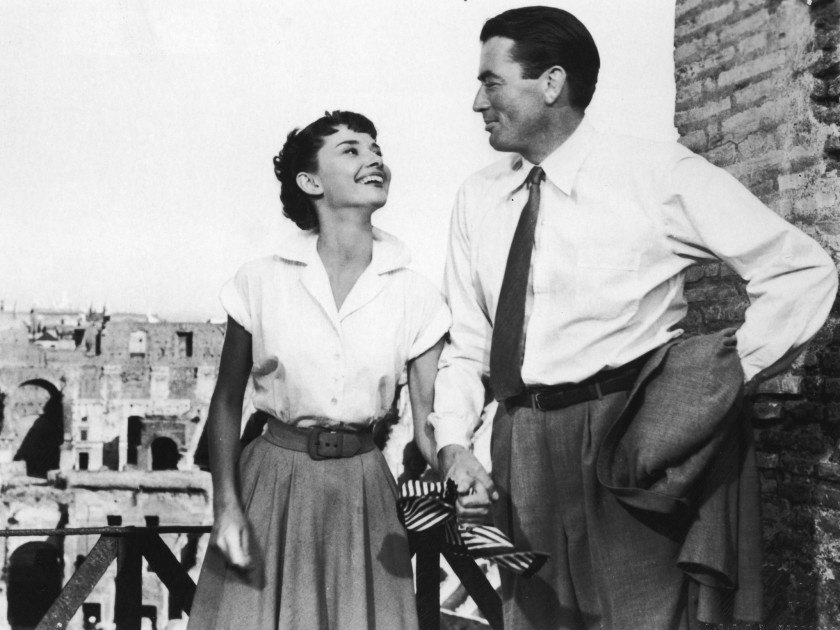 The classic Audrey Hepburn film 'Roman Holiday' is a film akin to 'Holiday in the Wild' except that it is shot only in the city of Rome. Hepburn plays Princess Ann, a royal princess who travels to Rome taking a break from the tight schedule of her high profile life. In Rome, she meets Joe Bradley, a reporter played by Gregory Peck. Joe is unaware of her true identity and background until discovering who she is and asking her for an interview. The film depicts their time spent together in Rome and everything they experience in the city together. Hepburn won the Academy Award and Golden Globe for Best Actress for her performance in the film. The film also won the Academy Awards for Best Costume Design and Writing.
1. Blood Diamond (2006)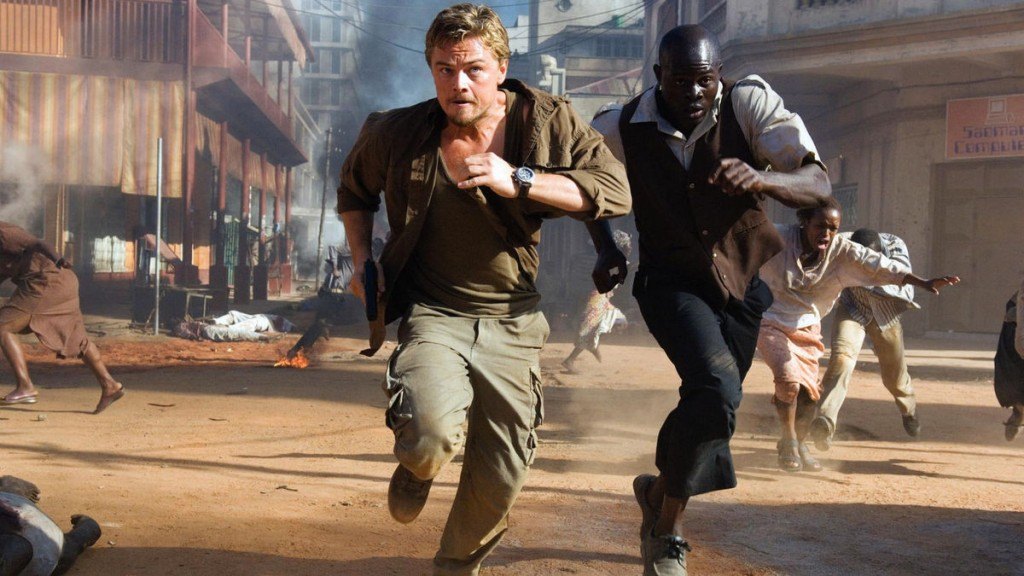 A film based on Africa, centered particularly on the diamond trade is Blood Diamond. Leonardo Di Caprio, Jennifer Connelly and Djimon Hounsou star in the film that went on to win critical acclaim. The story is set in the backdrop of the Sierra Leone Civil War between 1991–2002. It depicts real blood diamonds which are diamonds mined in war zones and then sold to profit warlords and diamond companies worldwide. Although the film is a political war drama and thriller it has elements of romance between Danny Archer played by Di Caprio and Maddy Bowen played by Connelley. Di Caprio received an Academy Award nomination for Best Actor for the film while Djimon Hounsou was nominated for Best Actor in a Supporting Role the same year. The film is directed by Edward Zwick and is produced by Marshall Herskovitz, Graham King, Paula Weinstein & Edward Zwick, while the screenplay is written by Charles Leavitt.
Read More: Will There be a Holiday in the Wild Sequel?