Christmas is here, and how can one not talk about one of the most loved holiday films, 'Love Actually.' The film follows the interwoven lives of eight couples, during the Christmas season, in London. The couples are trying to deal with the hardships in their relationships in various ways, and their rendezvous with love makes them realize how complicated relationships can get.
The film has been written and directed by Richard Curtis, best known for his films 'Notting Hill' and 'Bridget Jones's Diary.' The Christmas-themed romantic comedy features a stellar cast consisting of Keira Knightley, Andrew Lincoln, Alan Rickman, Emma Thompson, Hugh Grant, Colin Firth, Chiwetel Ejiofor, Liam Neeson, Laura Linney, Martin Freeman, Billy Bob Thornton, Rowan Atkinson, Denise Richards, January Jones, and many others.
The film opened to appreciation and love from all ends. The critics lauded the film for its awe-inspiring cast, artistically drafted script, and visually appealing scenes.
So, curl up on the couch, along with your loved one or loved ones, or however you like it, get out the peppermint bark or caramel covered popcorn, and put on one of these movies. You can watch many of these movies like 'Love Actually' on Netflix, Hulu or Amazon Prime.
7. The Family Man (2000)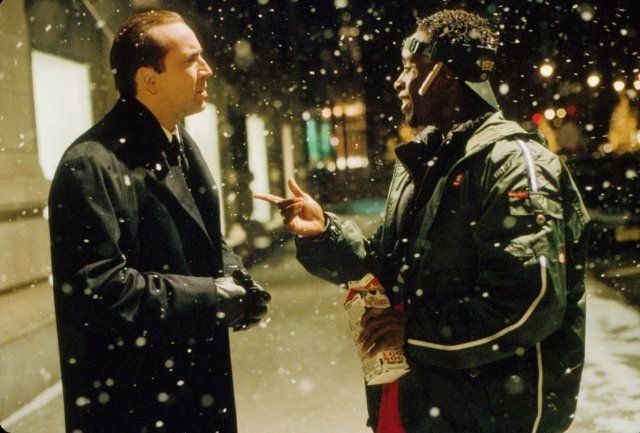 It is pretty easy for anybody not to be able to maintain the balance between life and work – especially family. Jack (Nicolas Cage) is a wealthy investment broker who gives his work-life the utmost priority. On Christmas morning, Jack wakes up in an alternate world where he lives as a family man, treasuring his people more than his career. What does Jack do? Goes back to his career-oriented self, or stays back with his people?
It has been directed by Brett Ratner and stars Nicolas Cage and Téa Leoni in the lead. 'The Family Man' teaches us that holidays are a great time to slow down on the work and talk about the little things with our loved ones. Just like 'Love Actually,' this movie tells us to hit the pause button, just breath and enjoy life for a while.
6. The Best Man Holiday (2013)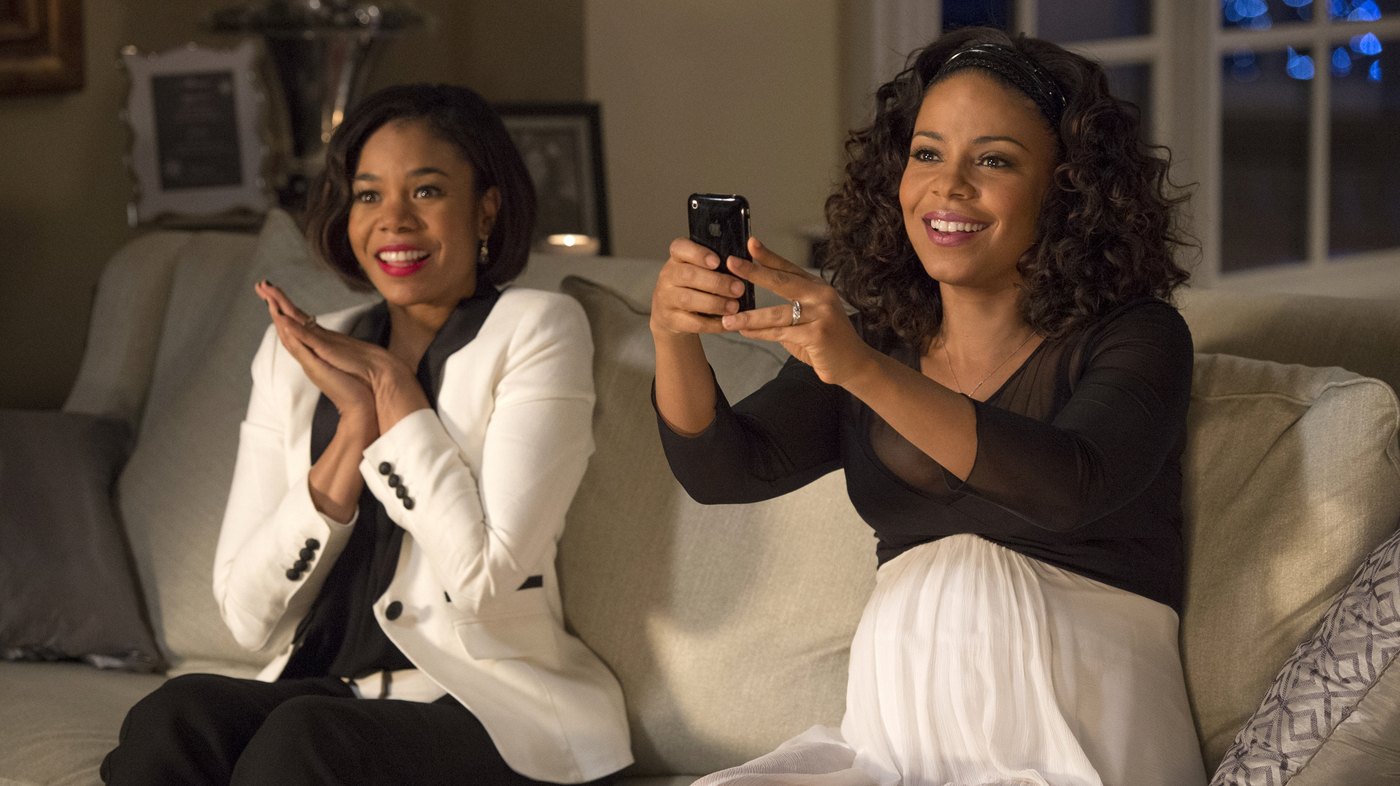 'The Best Man Holiday' is set 15 years after the first film, 'The Best Man.' Director Malcolm D. Lee makes a return to direct this Christmas romantic comedy-drama.
The Christmas holidays bring nine college friends together for a reunion. Things go well until old rivalries, hostile feelings, and romance come up to the surface. 'The Best Man Holiday' balances emotions, drama, and comedy very well. It is packed with powerful performances from the cast that includes Morris Chestnut, Taye Diggs, Regina Hall, Terrence Howard, Sanaa Lathan, Nia Long, Harold Perrineau, Monica Calhoun, and Melissa De Sousa.
5. Nothing Like The Holidays (2008)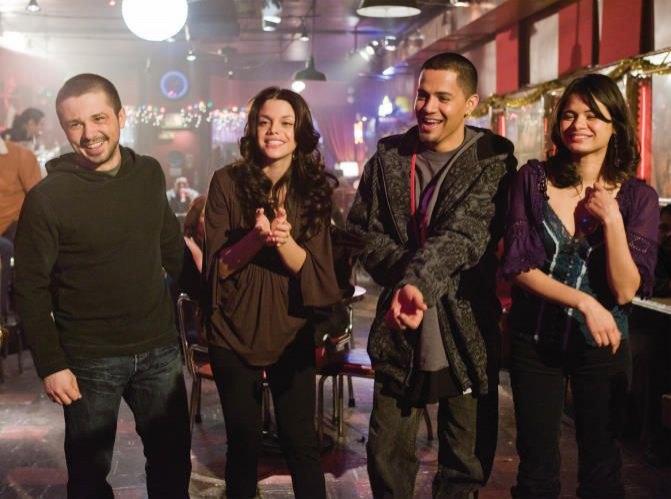 Directed by Alfredo De Villa, 'Nothing Like the Holidays' is a dysfunctional family drama that throws light on the relevance of family in difficult times. The movie boasts a star cast comprising Luis Guzmán, John Leguizamo, Debra Messing, Alfred Molina, Freddy Rodriguez, Melonie Diaz, Vanessa Ferlito, Jay Hernandez, and Elizabeth Peña.
The movie has achieved heaps of praises for its lively cast and fresh performances, just like 'Love Actually.' It's like a gift you didn't think you needed, but you are glad you got it. The critics' consensus on the film states: "The performances are the strength of Nothing Like the Holidays, a rather ordinary holiday comedy with a Latin twist."
4. The Holiday (2006)
Labeled as a modern Christmas classic, 'The Holiday' focuses on the lives of two girls from different countries who interchange their homes for the Christmas holidays to stay away from their own relationship issues for a while. However, things don't go as planned as they fall in love with two guys from the locality. Tension arises when they are in a fix to decide what needs to be done with their newfound love as the interchange date is in just two weeks.
The Nancy Meyers directorial, stars Cameron Diaz, Kate Winslet, Jude Law, and Jack Black in the lead, while Eli Wallach, Shannyn Sossamon, Edward Burns, and Rufus Sewell play supporting roles. The film received mixed reviews, with critics praising its visual appeal and the cast's charming performances, which is one of the strong points of 'Love Actually' too.
3. The Family Stone (2005)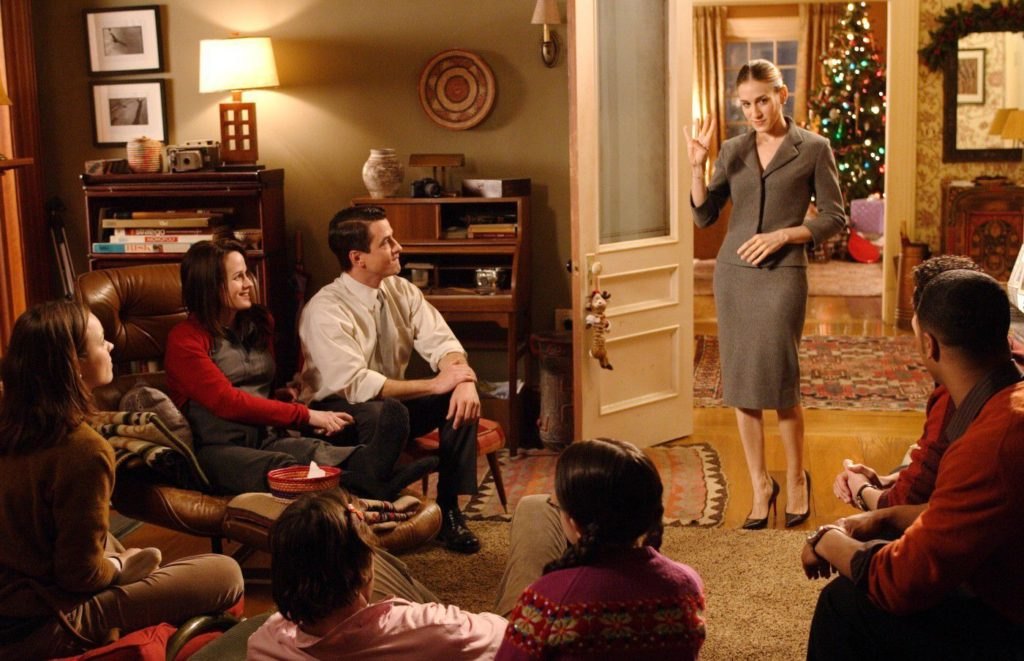 The plot follows Everett, who brings his girlfriend, Meredith Morton, home for Christmas to meet the rest of the family, intending to propose her with their traditional ring. Tensed by the cold response from the family, the girlfriend asks her sister to be her moral support. What is supposed to be a supportive venture turns into a misadventure. What will she do now?
Thomas Bezucha has directed 'The Family Stone.' It was a huge commercial success upon its release. Sarah Jessica Parker received a Golden Globe Award nomination, while Rachel McAdams won a Teen Choice Award for her performance in the film.
The film stars Dermot Mulroney as Everett, Sarah Jessica Parker as Meredith Morton, and Claire Danes, Diane Keaton, Rachel McAdams, Craig T. Nelson, and Luke Wilson in pivotal roles.
2. Bridget Jones's Diary (2001)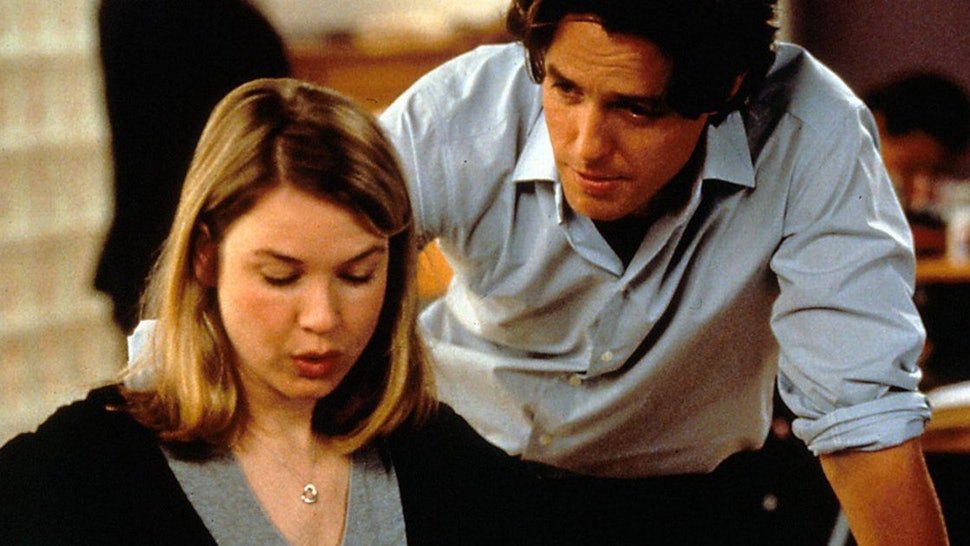 'Bridget Jones's Diary' is based on Helen Fielding's novel of the same name and has been directed by Sharon Maguire. The film follows Bridget, who starts writing a diary, documenting everything in her life from food, fantasies, men, adventure, etc. Her life takes a turn as two men compete with each other for her attention.
The film stars Renée Zellweger as the lead Bridget, with Colin Firth as Mark Darcy; and Hugh Grant as Daniel Cleaver. 'Bridget Jones's Diary' opened to highly positive reviews and was a commercial hit, collecting over $280 million around the world. Renée Zellweger received an Academy Award for Best Actress for her pathbreaking role in the film.
1. Four Weddings and a Funeral (1994)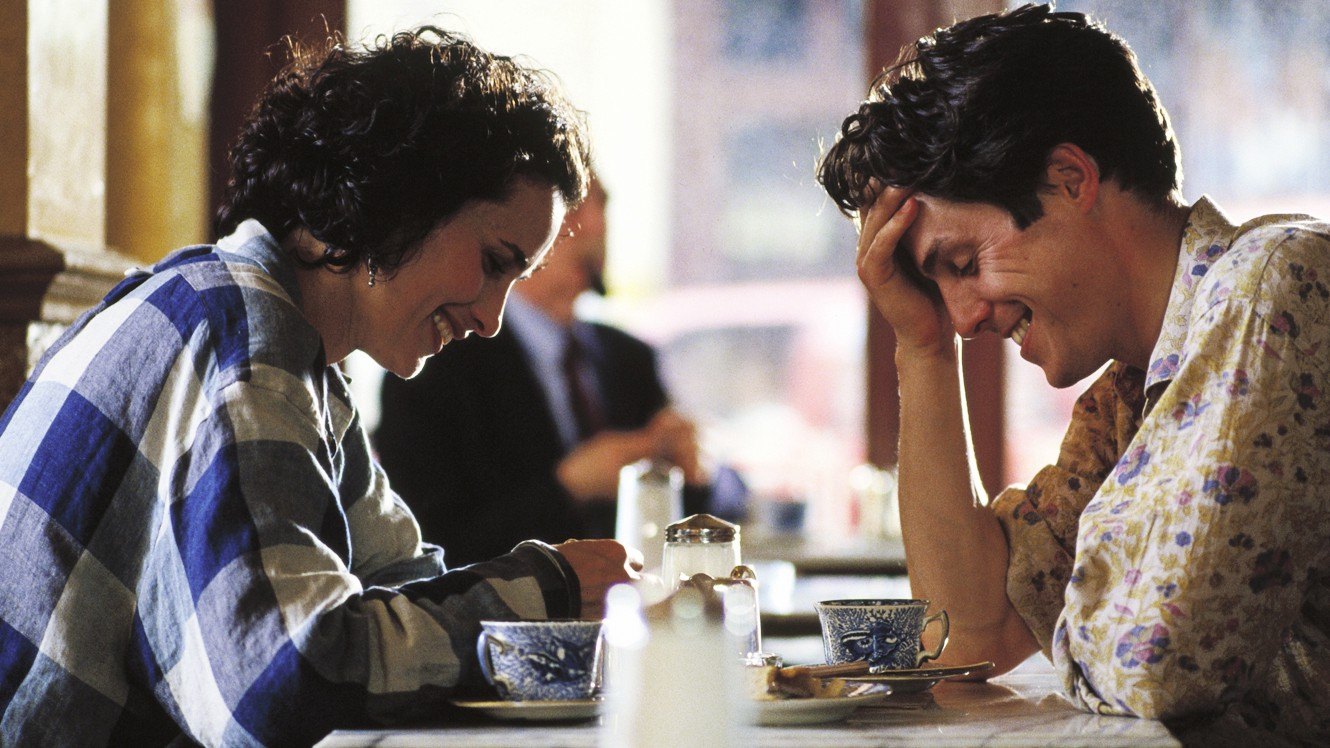 No, no, don't let the name confuse you. 'Four Weddings and a Funeral' has been placed on the list of 100 greatest British films of the 20th century. It has been helmed by Mike Newell, who is best known for directing 'Harry Potter and the Goblet of Fire.'
The film follows a commitment-phobic Charles and his group of friends as they go through several occasions where they enjoy romance. It stars Hugh Grant as Charles, Andie MacDowell as Charles' love interest Carrie, while Kristin Scott Thomas, Simon Callow, James Fleet, John Hannah, Charlotte Coleman, David Bower, Corin Redgrave, and Rowan Atkinson play supporting characters.
Critics have raved about the filmed by calling it: "Fun-filled, clever and charming, this delightful comedy is simply irresistible." It has been nominated for two Academy Awards, won four BAFTA awards, a Golden Globe award, and several other awards.
Read More: Where Was Love Actually Filmed?