The most common misconception about cinema is that it is supposed to be entertaining as well as message-giving. People often love happy endings and forget all the struggles which come before that. People remember the many who smile at the end but often neglect the sacrifices which come for that smile. Nobody goes to a cinema theatre to watch dull scenes where the actors are drowning with tears. There is an art to making emotional films or adding emotional scenes to films.
Many films in history have tried this art and few have succeeded as well. The director has to have complete control over the audience's emotions and for this reason, he has to make the pain and crying look as realistic as possible. Sometimes, these films can be mentally draining as the pain becomes too much to handle. But this list shows how directors have wonderfully exploited human emotions and proved that filmmaking is about connecting with the audience and portraying truth on the screen. With that said, here's the list of top emotional Hindi movies that will make you cry.
15. Kai Po Che! (2013)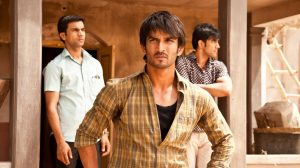 Adapted from Chetan Bhagat's bestseller novel 'The 3 Mistakes of My Life', 'Kai Po Che!' is the story of every friendship trio formed in school days. Parties and road trips together, arguments here and there, separated by family or difference in ideologies- all these are point-to-point shown in the film. The way it covers what happened in Gujarat in 2001 can truly bring tears to your eyes. Sushant Singh Rajput showed glimpses of his cricketing skills in this film which he later utilized in the M.S. Dhoni biopic. This film can cause an influx of emotions within your heart.
14. Bajrangi Bhaijaan (2015)

'Bajrangi Bhaijaan' not only re-established Salman Khan's status as a method actor after a bunch of action flicks but also launched a fresh, talented face in Harshaali Malhotra. In the times of rift between India and Pakistan, this film of an Indian taking a Pakistani girl back home acted as a message of peace. What is also emotional to watch is how the Indian goes to any extent to help the girl. One of Salman Khan's best performances till date, 'Bajrangi Bhaijaan' can easily bring tears to eyes especially, the border-crossing scene in the end.
13. Deewaar (1975)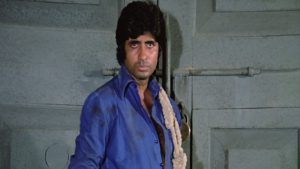 'Deewaar' is popular for its aggressive dialogues and amazing direction but people also remember it for the relationship of two brothers which turns bitter as they end up on opposite sides of the spectrum. One of the brothers, who grew up to become a police officer chooses to do his duty and shoot the other who ended up a murderer. It is truly heart-wrenching how time draws a line between the two brothers and you can only sympathize with the family. Amitabh Bachchan and Shashi Kapoor were exceptional in their respective roles and brought the film on this list.
12. Tere Naam (2003)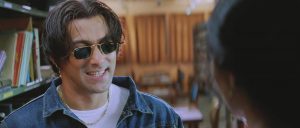 Before Salman Khan got busy doing comedy and action films, 'Tere Naam' showed that he is limitless when it comes to talent. The number of transformations he undergoes in a single film is remarkable but the saddest part is when he is away from his love in a mental asylum. Even after regaining his memory and coming back to normal, he wasn't allowed to leave. When he finally managed to escape, it was too late and Salman's expressions in those final moments really evoked all the emotions from us.
11. Sholay (1975)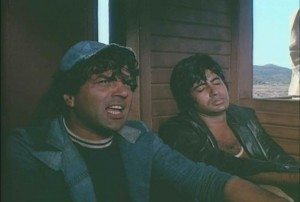 'Sholay' was a part of the purple patch that Amitabh Bachchan was experiencing. Although 'Sholay' is a comedy film, it has enough moments of sadness too. One particular scene that comes to mind is the ending scene in which Jai dies in the arms of Veeru and the popular friendship song 'Yeh dosti hum nahi todenge' plays in the background at a slow tune. Irrespective of how much ever we laughed in the beginning, that scene just broke the floodgates of our eyes.
10. Chak De India! (2007)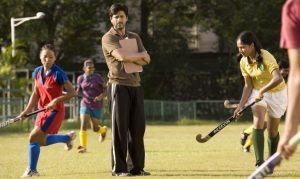 'Chak De India!' is an emotional film with which any sports fan around the nation connects. It mainly addresses the issue of sexism and the poor condition of women's hockey in the country but it also tells the story of a former hockey player who dreams of clearing his name and bringing the World Cup. The film starts on a sad note with Kabir Khan being insulted and cursed by his neighbors as he is leaving and ends with the same people applauding as he comes back. We see a full conviction in Shah Rukh Khan's portrayal of Kabir Khan and always wish for him to be redeemed.
9. Taare Zameen Par (2007)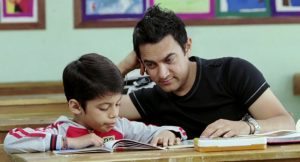 Through 'Taare Zameen Par', Aamir Khan showed his directing prowess. He took a subject so controversial and crafted a beautiful film out of it. The film depicts how a young kid becomes lonely in a new school but soon strikes a strong bond with an art teacher who discovers his true talent. Any student can relate to this film and understand what the protagonist goes through to convince his parents of his skills. The scene which brings tears out is the one in which Nikumbh explains Ishaan's talents to his parents. 2007 truly seems to have been a great year for Hindi cinema.
8. Mughal-e-Azam (1960)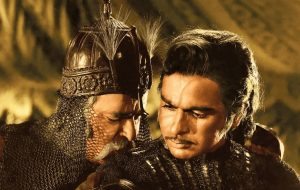 'Mughal-e-Azam' had the then-rumored couple of Dilip Kumar and Madhubala who clearly transferred their chemistry on the screen. As a result, there were many moments in the film when their separation brings tears to our eyes. Not only that but one feels sad seeing Akbar concerned about his son Salim's health. In the end, he understands the plight of Anarkali and chooses to forgive albeit, asking her to leave and never come back.
7. Devdas (2002)
I had a bad time choosing which adaptation of this Sharat Chandra Chattopadhyay novel to put on this list. But then, I went with the 2002 one because it was a difficult job to make this story entertaining for the modern audience without compensating on the original block of pain. And then, Shah Rukh Khan completely gets under the skin of this character and drowns his sadness in alcohol. The film won five national awards along with multiple hearts for its very emotional ending which helps tears drip from our eyes.
6. Aashiqui 2 (2013)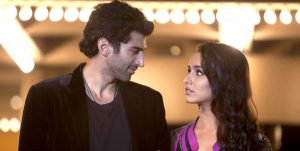 Again, I was faced with a tough choice on this one. 'Aashiqui 2' not only rescued the drowning careers of two young actors but also gave love goals for all the couples out there. The sparkling chemistry between Aditya Roy Kapur and Shraddha Kapoor paved the way for one of the most romantic films of the decade. Everyone cried for sure when Rahul sacrificed his life to save Aarohi's. A truly saddening film which will make you understand the value of true love.
5. Baghban (2003)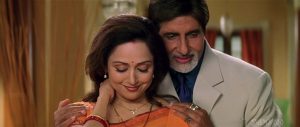 In Indian culture where parents are considered equivalent to god, some people tend to mistreat them. 'Baghban' deals with this very issue where it shows two kinds of children- one kind who are grateful for what their parents have provided them with and the other kind who discard them in their old-age and make them suffer. Ultimately, it beautifully teaches the lesson that we should respect our parents and take very good care of them.
4. Mother India (1957)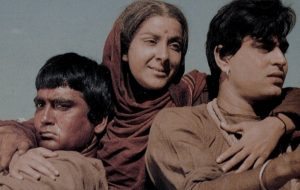 A remake of the 1940 film, 'Mother India' shows the struggle of a woman named Radha to keep her land and take care of her two sons. In the meanwhile, she loses many of her family members but keeps fighting to improve the living conditions. In fact, she has to kill her own son to save the village. One of the all-time classics in Indian cinema, 'Mother India' is a visual spectacle which can make our emotions leak out.
3. Anand (1971)

Whenever one hears 'Babu Moshai', his eyes well up because it reminds them of Anand's last words in this film. Director Hrishikesh Mukherjee made this film as a tribute to Raj Kapoor. The film is filled with high-spirited drama but the ending makes us realize the value of life. Rajesh Khanna gave one of his best performances as the titular character while Amitabh Bachchan helped make the film so believable.
2. Kaagaz Ke Phool (1959)
Guru Dutt is considered to be one of the finest directors ever born not only in this country but all over the world. The finesse with which he depicted simple stories on the screen put everyone in awe. 'Kaagaz Ke Phool' is the tragedy of a filmmaker who despite his glorious past, soon falls out of stardom and dies in oblivion. Here Guru Dutt impressed with both his directing and acting skills as he brought Sinha to life. One of the films which will certain swell up your eyes with tears.
1. Rockstar (2011)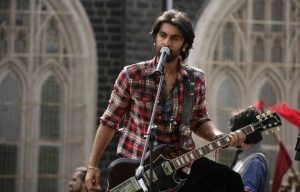 A very controversial choice for no. 1 but 'Rockstar' is the very epitome of pain. It follows a young college boy who sets out in search of pain and tries to get his heart broken in order to become a rockstar. Obviously, this search drains him and secludes him from everyone while he also starts drowning in his incomplete love. Ranbir Kapoor gives his most convincing performance as Jordan. The film ends on a moving note with Jordan losing his love and going back into the hollow world that always gave him pain.
Read More: Best Inspirational Hindi Movies