'Jack Ryan' or 'Tom Clancy's Jack Ryan' is a political crime thriller starring John Krasinski in the titular role. Ryan is an analyst for the CIA and works for their Terror, Finance, and Arms Division (T-FAD). While at his work, Ryan notices several discrepancies in certain bank transfers. Further digging reveals that the scheme is being carried out by an Islamist terrorist called Suleiman. Ryan takes it upon himself to stop Suleiman from committing the atrocities he is planning to. In season 2, Ryan's attention shifts to South America and here we see him fighting a corrupt government in a country where democracy has breathed its last.
'Jack Ryan' received massive critical acclaim, with praise directed mostly towards the performances and action sequences. If you enjoyed this show and are looking for series that are tonally and stylistically similar to it, then we've got you covered. Here's the list of best shows similar to 'Jack Ryan' that are our recommendations. You can watch several of these series like 'Jack Ryan' on Netflix, Hulu or Amazon Prime.
12. The Deuce (2017-)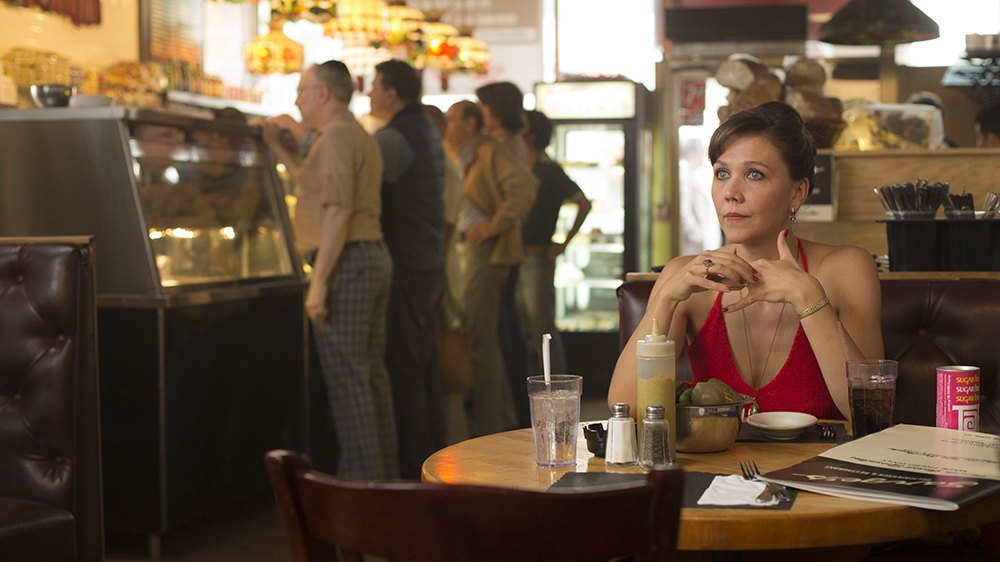 Starring James Franco and Maggie Gyllenhaal, this series tells the story of the Golden Age Of Porn during which pornography was made legal in New York and the industry soared to heights never seen before. The series is set during the 1970s. Franco plays the role of twin brothers Vincent and Frankie Martino. Using them as a front, the Italian-American Mafia carry on their illegal drug trade. The house from where they operate belongs to a certain Eileen Merrell, also known as Candy. She is a prostitute who figures out that staying away from the streets during the drug epidemic and rampant gang wars and police corruption will be the safest thing to do. Thus Candy decides to enter the booming porn industry where she works as a director/actor. The series was well-received critically and Gyllenhaal even got a Best Actress-Television Drama Series at the Golden Globe Awards.
11. The Blacklist (2013-)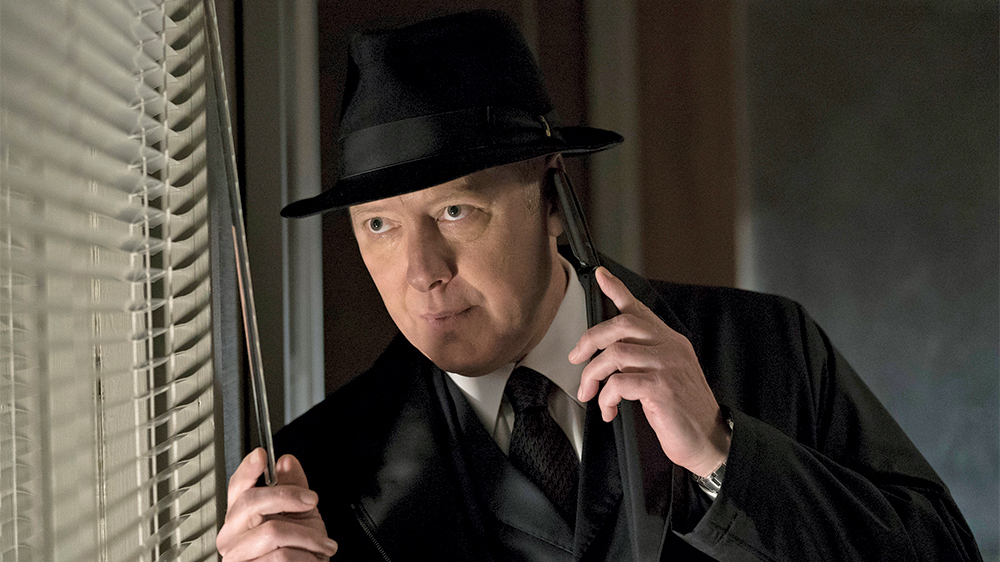 'The Blacklist' is a crime thriller show starring James Spader in the leading role. He plays Raymond "Red" Reddington, a rogue FBI agent who gave up his life of law and turned to one of crime. Suddenly one day, after being missing for a long time, Red contacts the FBI with a special offer. He offers them the names of some of the vilest criminals of the world, but on the condition of complete immunity. The FBI does not believe in Red's claims initially, but after the first information that he gives them turns out to be true, they believe him and work out a plan in order to nab all the others. In each episode, the FBI, with the help of Reddington, catches one such criminal. The series received praise from critics for its unique storyline and James Spader's remarkable performance.
10. The Blacklist: Redemption (2017)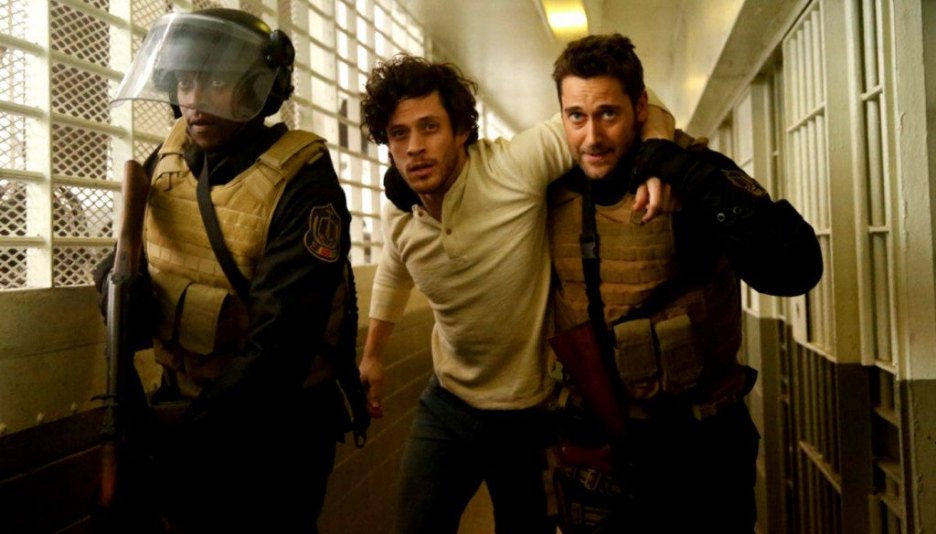 'The Blacklist: Redemption' is a spin-off of the series 'The Blacklist'. The story centers around the character of Tom Keen (played by Ryan Eggold). We see Keen going to New York after his father passes away, only to discover that his old man had faked his own death and is now living in secrecy. Tom's mother, Susan Scott "Scottie" Hargrave, is the owner of a security firm which is trying to locate a kidnapped CIA operative. Tom and his father get involved in this operation and Tom gradually understands that his father had faked his death to make him participate in this mission. The series received mixed reactions from critics and was canceled after the first season.
9. Berlin Station (2016-2019)
'Berlin Station' revolves around CIA agent Daniel Miller. He is a new arrival at the secret service agency's Berlin outpost and has been tasked with the mission to find out a whistleblower in the agency. This person in question, Thomas Shaw, is supplying secret information of the CIA. While on the mission, Miller gets acquainted with the tough life of secret agents, which comprises of high-risk situations, deceptions, and the complicated moral choices one has to make. The series received mixed reviews from critics.
8. Taken (2017-2018)
'Taken' is inspired by the film series of the same name. It follows the character of Bryan Mills — played by Liam Neeson in the film series — when he is younger and recently out of the Green Berets. We follow the character as he overcomes grief and personal loss to take on an important case that makes a huge impact on his life. The case comes from CIA, the new agency Mills has joined after quitting the Green Berets. The series received poor ratings and was finally canceled by NBC after the first two seasons.
7. Mr. Mercedes (2017-)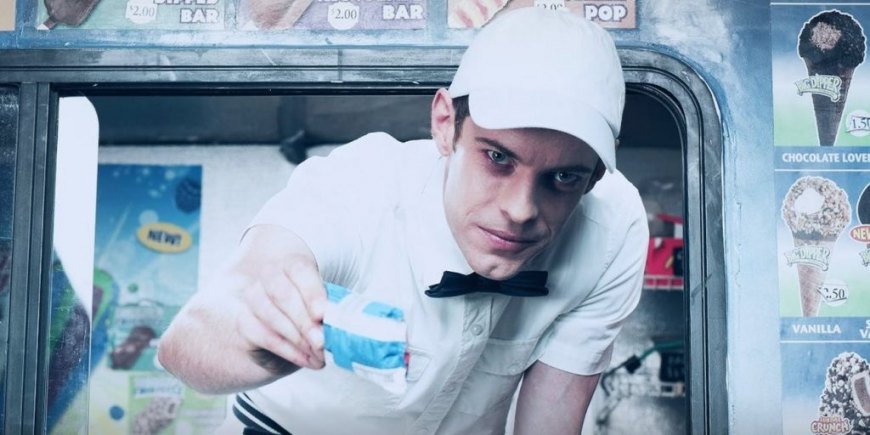 This series is based on a novel by the famous thriller and horror writer Stephen King. The protagonist of the story is a retired detective called Bill Hodges who is traumatized by a mass-murder long ago which left 16 people dead. The perpetrator drove a car over these people while they were standing in a jobseekers' line. The audience comes to know that this murderer goes by the name of Brady Hartsfield. He keeps on intervening in Hodges' life, which makes the retired police officer go after him once again. The series received positive reviews from critics and Brendan Gleeson drew special praise for his performance as Bill Hodges.
6. The Sinner (2017-)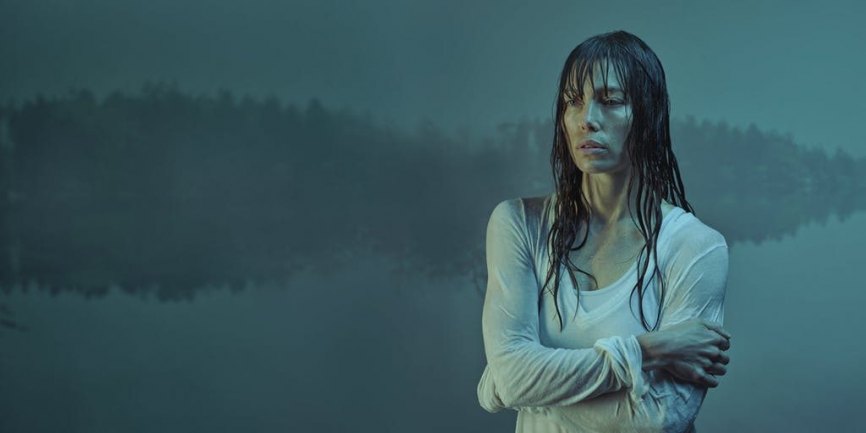 'The Sinner' is an anthology series that was released on August 2, 2017 on the USA Network. Detective Harry Ambrose is the protagonist of the show and he is the only character connecting all the different stories together. In the first season, Ambrose gets involved in a case where a woman has stabbed a man to death on a beach. However, she does not recall anything about the murder or why she did it in the first place. The second season sees Ambrose in his hometown where another bizarre case greets him. This time, a 13-year-old has poisoned a couple to death, and the reason for this crime involves not just the kid, but all the people of the town who seem to be hiding a secret from Ambrose. The first two seasons of the show received unanimous critical acclaim, with many praising it for the intense storylines and amazing performances.
Read More: TV Shows Like Veep
5. Breaking Bad (2008-2013)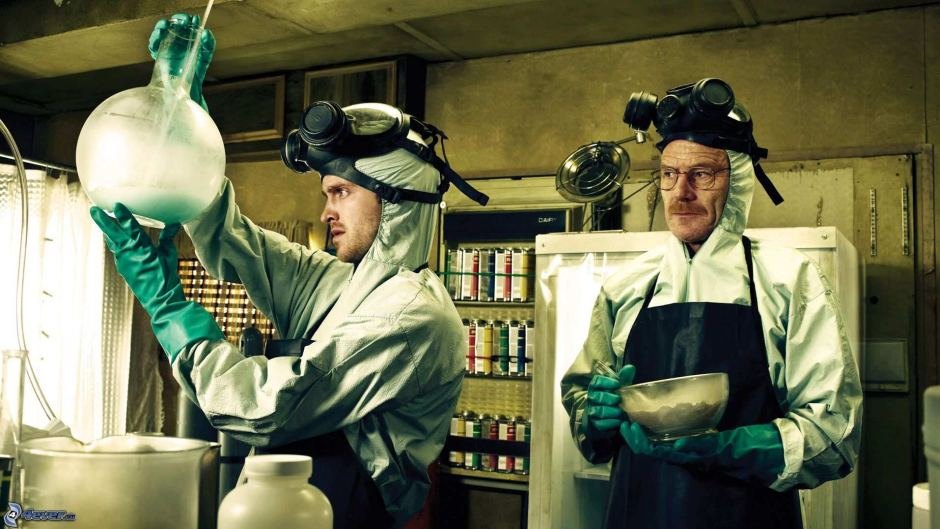 Created by Vince Gilligan, 'Breaking Bad' is considered by many to be one of the greatest TV shows of all time. The protagonist of the story is a high school chemistry teacher named Walter White. He is a typical middle-class family man, but when he comes to know he has cancer, Walter's life turns completely around. Walter worries about not being able to provide enough for his family before he eventually passes away, and thus takes a radical decision that changes the course of his life forever. He joins forces with one of his former school students, Jesse Pinkman, and starts making methamphetamine (crystal meth) with him. Being a better chemist than the average meth cook, Walter soon churns out a product which, unlike the usual ones available in the market, has a bluish tinge and is 99% pure.
Soon, Walter's product becomes the most popular in the town of Albuquerque where he lives and operates. Naturally, drug traffickers take notice of this, and one of them, Gus Fring, offers Walter to make the drug for him in exchange for huge sums of money. Soon, Walter starts becoming a hardened member of the criminal underground as his reputation for being the best at his job and a ruthless killer becomes widely known. However, the criminals don't know him by his actual name; they call him Heisenberg. The show received widespread critical acclaim for the gripping story, direction, performances, and character development.
Read More: TV Shows Like Breaking Bad
4. Mindhunter (2017-)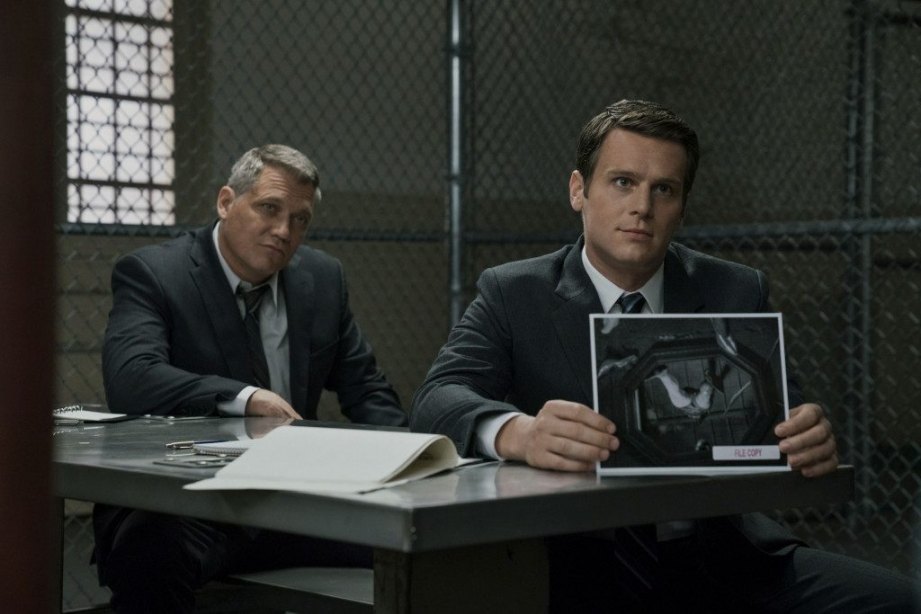 Serial killing has fascinated us for a long time. We have always been interested in murders that happen because of no apparent motive, and which keep happening one after the other. In this series, we trace the origin of how the FBI got to profile and also gave birth to the term 'serial killer'. It was earlier thought impossible that someone would kill a person without any personal vendetta, but these two police officials, based on real-life people, changed the perception altogether. The two of them interview such killers, especially Ed Kemper, who became famous as the Co-Ed Killer. The series received high praise from critics and audience.
Read More: TV Shows Like Mindhunter
3. Better Call Saul (2015-)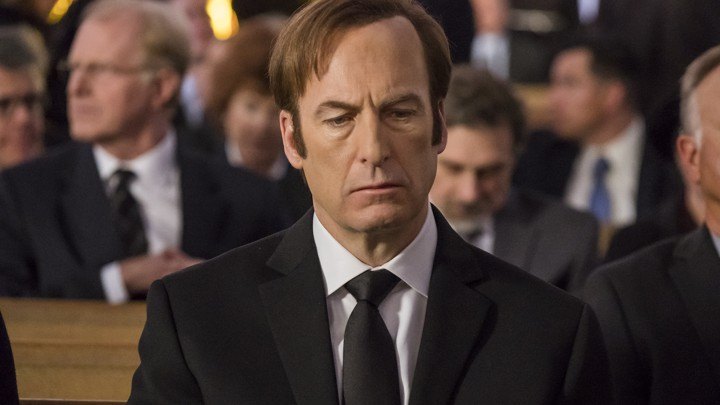 This show serves as sort of a prequel to 'Breaking Bad'. Walter White's lawyer Saul Goodman is the protagonist here. The events of the series kick off around six years before 'Breaking Bad'. We see that Goodman is Saul's new name as he was born with the name James "Jimmy" McGill. He started off as a con artist, but since he was never successful at it, he decided to handle cases for criminals. We meet some of 'Breaking Bad's major characters like Gus Fring, Mike Ehrmantraut, and Hector Salamanca in this series. The show lived up to its predecessor's critical acclaim and received huge praise from critics. Bob Odenkirk's acting has also drawn a lot of praise. Many have called 'Better Call Saul' the best predecessor ever to a series.
Read More: TV Shows Like Westworld
2. Hanna (2019-)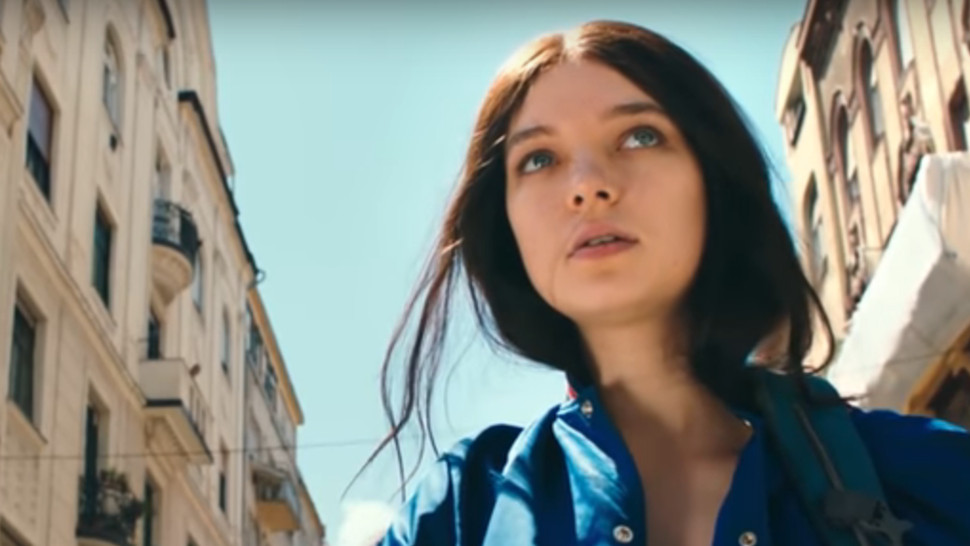 'Hanna' is based on the 2011 film of the same name. The central character of the show is a teenage girl called Hanna. When the show starts, we see her living with her father Erik. He is a former soldier who was earlier involved in a secret project of the CIA where they were manipulating the genes of young kids to turn them into unstoppable super-soldiers. Erik, after getting romantically involved with Hanna's mother, decides to save her from the terrible fate and runs off with her. When we meet them, we see that the two of them are living in a Polish forest. As she was growing up, Erik managed to teach Hanna how to survive in rough conditions and also to kill people when required. After finding out that the two of them are hiding in the forest, the CIA sends out a team to terminate both of them. The series received mixed reviews from critics.
Read More: TV Shows Like Taken
1. The Purge (2018-)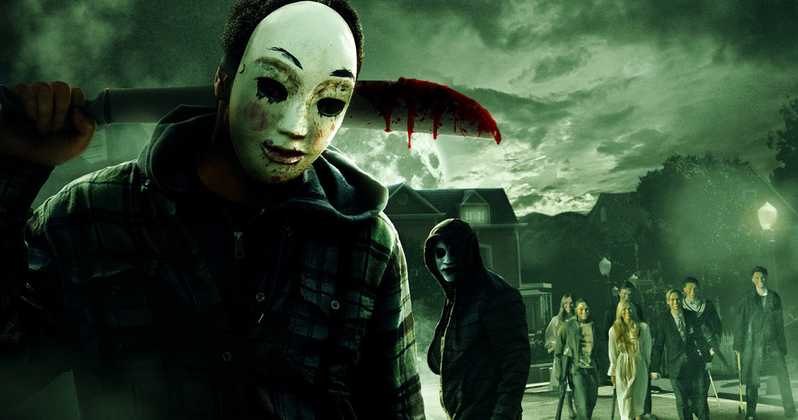 One of the most interesting and disturbing TV shows in recent times, 'The Purge' is a dystopian horror set in America under a totalitarian government. In this system, every year, 12 hours are set aside for unprecedented crimes to occur. Within that 12-hour frame, any crime is considered legal. In the series, we see a number of characters and what they are up to during the Purge. One of the characters is a US Marine named Miguel Guerrero, who is looking for his sister. We come to know that she is part of a death cult which goes on a killing rampage during the Purge. Another character, Jane Barbour, plans a murder during that time frame, while a couple tries to capitalize the event for their monetary benefit. The series received mixed critical acclaim but its unique concept and social allegory definitely deserve more appreciation. Despite there not being an apparent similarity between 'The Purge' and 'Jack Ryan', it is important to include this show in this list because of the political message it comes with. While 'Jack Ryan' is a show which holds up pro-American values and sentiments, showing how America is a land of heroes, 'The Purge' makes it clear that all this is nothing but propaganda hiding the actual reality of the country. Any free reign given to common people can lead to disaster. This show points out that American morality is simply a farce.
Read More: TV Shows Like Tin Star