Terrorism doesn't have a universal dictionary definition, but based on common opinions, we can say that it is an unlawful, barbarous act that creates fear in the minds of society. Fear may be incited upon people in various forms- it may be in the form of religion, political or personal ideologies of an individual, a faction, or perhaps even an extra-terrestrial invasion.
Terrorism cannot be confined to a particular caste or religion because no religion teaches hate. But when, in the name of the ideologies of a certain group (religious or otherwise), people are brainwashed and misguided into believing a certain notion, humanity eventually suffers, and the only way to overcome this is through unity. Many films try to portray the motives mentioned above, and some of the best out of these are available on Netflix.
9. Faraaz (2023)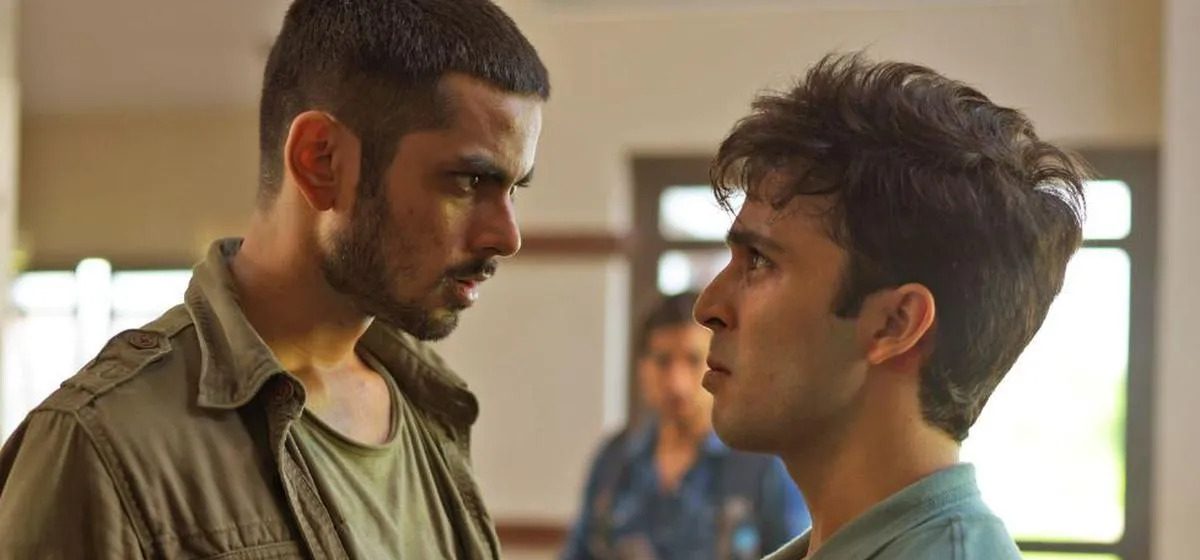 Directed by Hansal Mehta, 'Faraaz' is an Indian Hindi movie that showcases the terror attacks that took place in Dhaka, Bangladesh, on July 1, 2016. Considered the deadliest terrorist attack in the history of Bangladesh, it took place in the famous Holey Artisan Bakery and led to the death of 29 people. The movie revolves around a guy named Faraaz Hossain who is stuck inside the bakery and has one of the terrorists, Nibras, as a guy he used to play with once upon a time. How the events unfold and how the Dhaka Metropolitan Police force takes control of the situation is what the movie chronicles. The cast includes Zahan Kapoor as Faraaz Hossain, Aditya Rawal as Nibras, Juhi Babbar, Jatin Sarin, Ninaad Shaunak Bhatt, Harshal Pawar, and Aamir Ali. You can watch the movie here.
8. The Mauritanian (2021)
The movie is a legal drama based on the memoir 'Guantánamo Diary' (NY Times best-seller) by Mohamedou Ould Slahi. He was held in the Guantánamo Bay detention camp in Cuba, a US military prison, from 2002 to 2016 without proper charges after being arrested after the 9/11 attacks. The movie entails his experience at the prison facility and his continuous fight for freedom, in which he was aided by defense attorney Nancy Hollander, who took up Slahi's case. In the process of proving him not guilty, she uncovered shocking truths regarding the US military and more. The cast includes Jodie Foster, Tahar Rahim, Shailene Woodley, and Benedict Cumberbatch. You can watch the movie here.
7. First They Killed My Father (2017)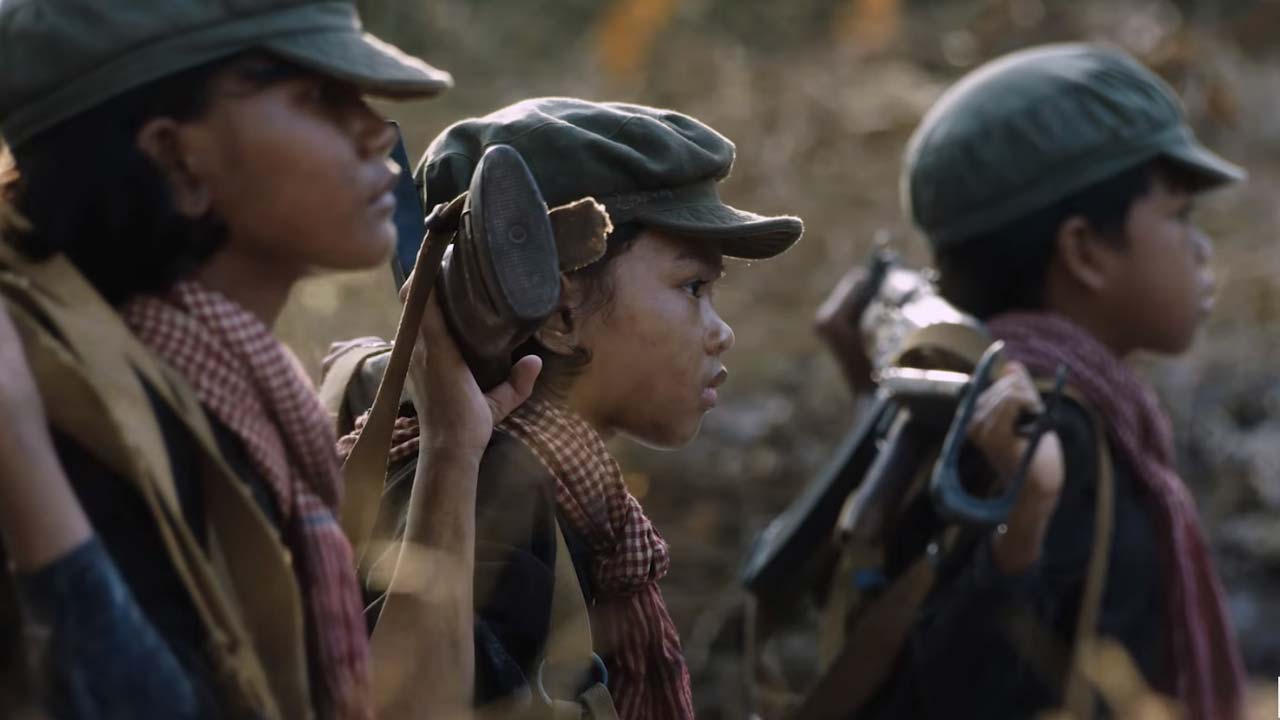 'First They Killed My Father' is a true story narrated by Loung Ung, who gravely suffered as a child when the Khmer Rogue invaded Cambodia. Her family belonged to the middle class and lived peacefully when, one day, their lives were torn apart. They're forced out of the comfort of their home and live in a primitive camp. When her father is later killed, the entire family is forced to split from each other, making every single day a struggle. By the end, only five members of the family out of nine are able to survive in the unforgettable killing fields of Cambodia. You can stream the film here.
6. Game Over, Man! (2018)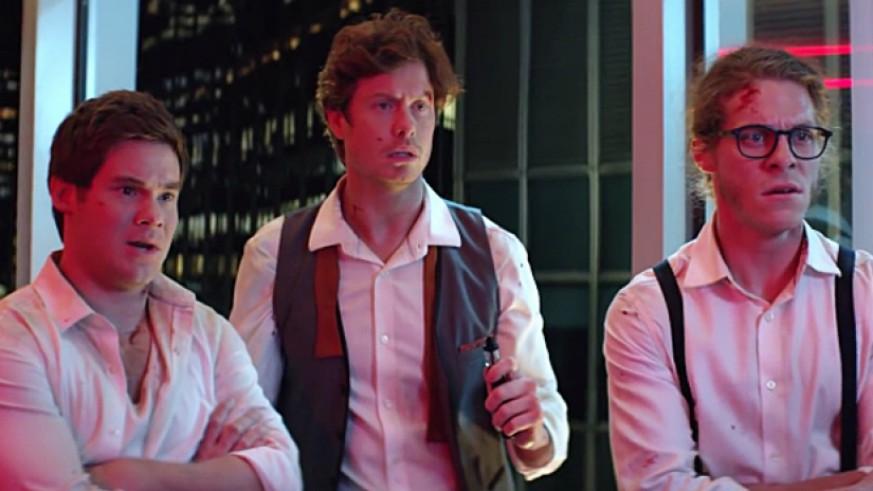 Directed by Kyle Newacheck, 'Game Over, Man!' is an action-comedy movie written by Anders Holm. The film revolves around three close friends who work together at a luxury hotel in Los Angeles as housekeepers. The trio has developed a game that is about to be financed, and they can't be happier about it. Unfortunately, their dreams take a hit when their benefactor, along with other people, is taken hostage at an elite Los Angeles party by terrorists. The three friends soon realize that it is on them to save the day and protect the people while also keeping the hopes of their financing alive in the process. You can stream the movie here.
5. 11M: Terror in Madrid (2022)
'11M: Terror in Madrid' is a documentary movie directed by José Gómez that explores the worst terrorist attack in European history, the 2004 Madrid (Spain) train bombings that occurred on the morning of March 11 and claimed the lives of no less than 190 people while more than 2000 were injured. With interviews from the survivors and archival footage, the film covers the incident from different angles, including emotional and especially political, shows the steps taken to find those responsible, what led to the attack, and addresses the conspiracy theories that followed, altogether giving an enraging yet authentic portrayal of the true story. You can watch the documentary here.
4. London Has Fallen (2016)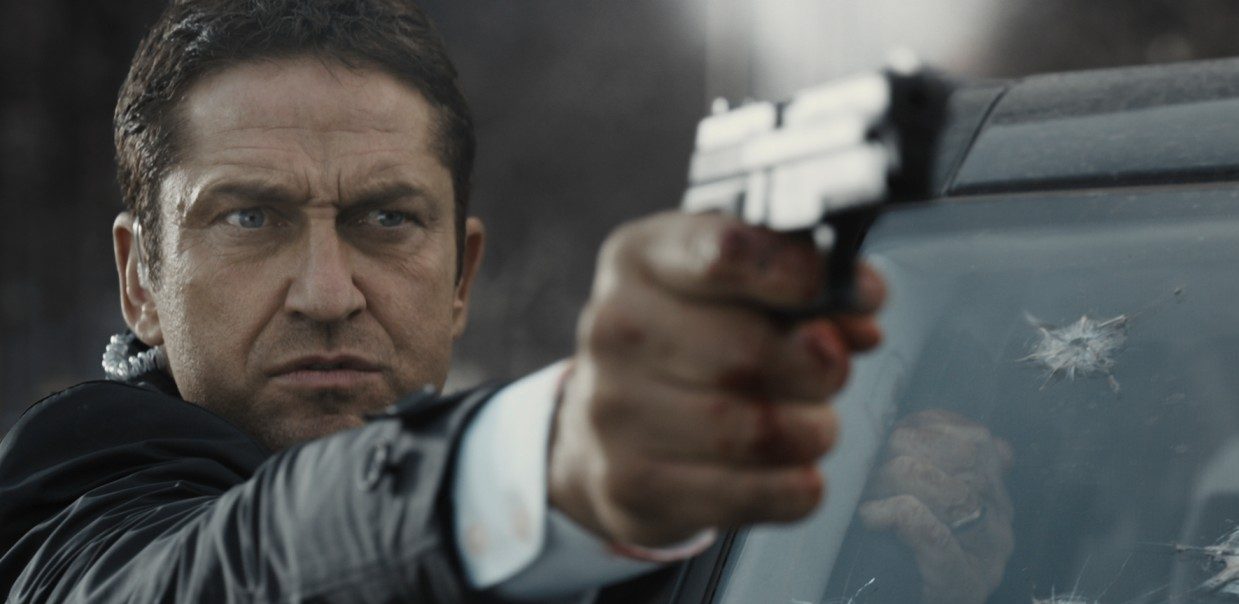 The second in the 'Has Fallen' franchise, 'London Has Fallen' is a sequel to 'Olympus Has Fallen' and stars Gerard Butler as Mike Banning, a United States Secret Service agent. When leaders from around the world gather at the British Prime Minister's funeral, a devastating attack by terrorists sends London is a chaotic disarray filled with explosions, blood, and gore. Most of the leaders are shot to death, as well as officials, including members of the Banning's team protecting U.S. President Benjamin Asher, along with many more innocents.
With no backup, Banning has to do whatever it takes to protect President Asher while trying to figure out who is the one pulling the strings and reaches out to MI6 agent Jacqueline "Jax" Marshall, who is positioned in London and is a friend of his. Back in Washington D.C., the staff receives a call from terrorist financier Aamir Barkawi, who claims responsibility for the attack. Directed by Babak Najafi, the cast, alongside Butler, includes Aaron Eckhart as U.S. President Benjamin Asher, Charlotte Riley as Jacqueline "Jax" Marshall, Morgan Freeman, Angela Bassett, Radha Mitchell and Alon Abutbul as Aamir Barkawi. You may watch 'London Has Fallen' here.
Read More: Best Animation Movies on Netflix
3. 22 July (2018)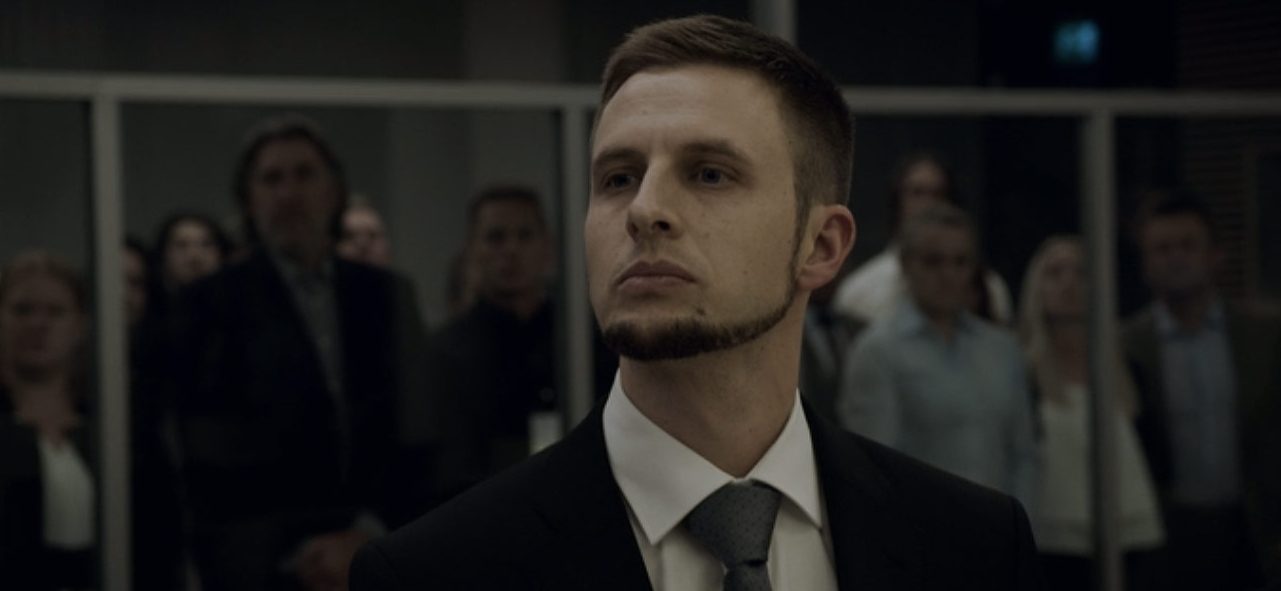 Inspired by Åsne Seierstad's 2013 non-fiction book, '22 July' is a crime drama movie directed and written by Paul Greengrass. The film revolves around the 2011 Norway attacks and follows Anders Behring Breivik, a far-right terrorist who attacked Prime Minister Jens Stoltenberg's office with a van loaded with homemade explosives. Once he accomplished his first goal, he headed straight to a youth camp where hundreds of innocent teenagers became victims of one of the most haunting attacks in the history of Norway. Feel free to check out the movie here.
Read More: Best Vampire Movies on Netflix
2. Phantom (2015)
Written by Kabir Khan and Kausar Munir and directed by Kabir Khan, 'Phantom' is an Indian Hindi-language action thriller film based on Hussain Zaidi's novel 'Mumbai Avengers.' The film centers upon the fictional story of vengeance on the man who plotted the 26/11 Mumbai terror attacks that resulted in the deaths of hundreds of innocent people. Captain Daniyal Khan is a disgraced Indian soldier who no longer has high expectations from life. However, his life takes an unexpected turn in the light of a new realization, and he ends up joining hands with Nawaz, an American security agency, to accomplish a far-fetched mission. The cast includes Saif Ali Khan as Daniyal Khan, Katrina Kaif, Mohammed Zeeshan Ayyub, Sabyasachi Chakraborty, Mir Sarwar, Denzil Smith, and Rajesh Tailang. You can watch the film here.
Read More: Best Nicholas Sparks Movies on Netflix
1. Dil Se.. (1998)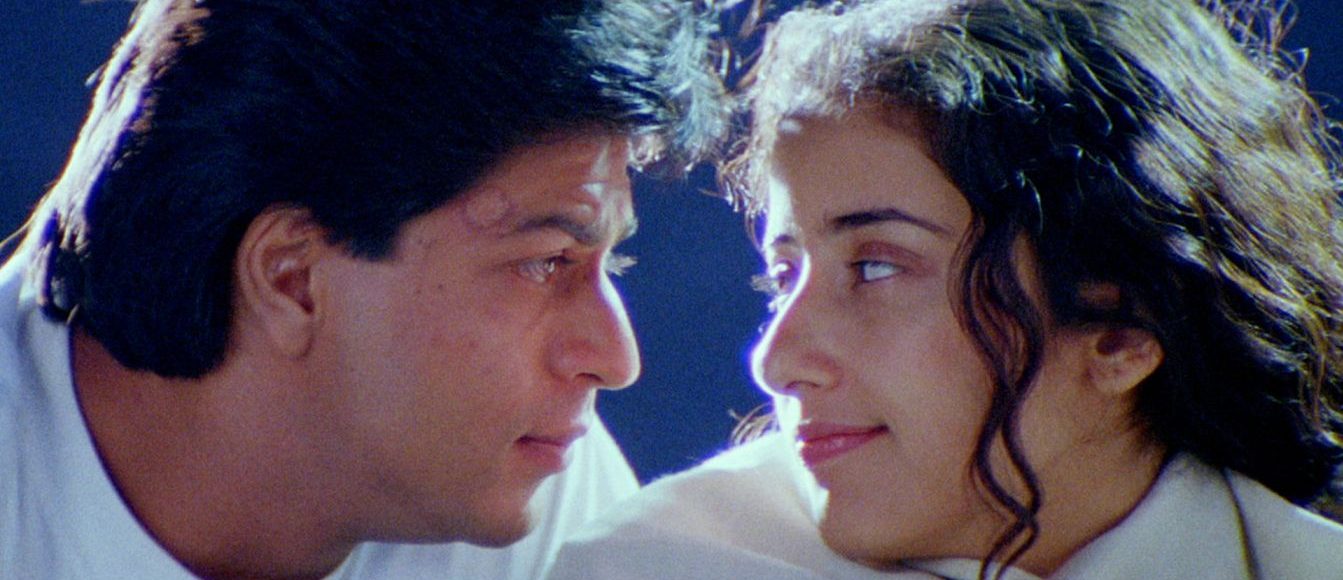 Directed by Mani Ratnam and starring Shah Rukh Khan and Manisha Koirala in the lead roles, 'Dil Se..' tells the story of radio producer Amar Varma from New Delhi who falls for a mysterious woman, Meghna whom he meets while on an assignment in a northern province of India to gather information about a terrorist faction. However, he returns home after failing to get his feelings reciprocated and eventually agrees to marry a woman of his parent's choice. While preparations for the wedding are underway, Meghna turns up at Amar's doorstep for shelter, but she is not there for Amar and has a dark motive. Alongside the leads, the cast includes Preity Zinta, Malaika Arora, Zohra Sehgal, Sanjay Mishra, Piyush Mishra, and Raghubir Yadav. You can stream 'Dil Se..' here.
Read More: Best Gangster Movies on Netflix