Kevin Hart is one of the best stand-up comedians working today. But he has also transformed himself into a movie star. In a career spanning more than a decade, he has made several super funny films. In this list, we try to bring to you the top Kevin Hart movies.
10. Get Hard (2015)
Kevin Hart a small business owner and he's helping somebody prepare for a big event and in this case its Will Ferell going to prison for ten years for committing a crime or being framed for committing a crime. This movie definitely has some laugh-out-loud moments specifically coming from Will Ferell and Kevin Hart. It's a really fun and enjoyable comedy. In the second and third act of the film which has many hilarious moments that you can enjoy. Will Ferell was just having so much fun in his role that he fully embraced the character of James King.
9. Ride Along (2014)
Ride Along basically follows this guy named Ben (Kevin Hart) who is a security officer at the high school and he has a girlfriend but the problem about that is that she has a very overprotecting brother named James (Ice Cube) who doesn't respect Ben at all. He doesn't think him as a man so one day Ben gets a letter telling that he got accepted into the police academy. Then for James happiness, Ben and James go for a ride along with disturbances and get into some crazy fun. Kevin Hart is the best thing about the movie.
8. Captain Underpants (2017)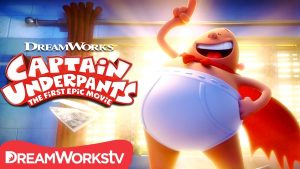 Captain Underpants movie is based on popular series of children's novel about Captain Underpants and also about these two boys George (Kevin Hart) and Harold (Thomas Middleditch). During elementary school, they love to pull pranks and tell jokes and this always angers their principle. So one-day principle tries to separate them but instead, they hypnotize principle using a Hypno ring that they found this out of a cereal box. Then they decide to believe him that he is a Captain Underpants. A superhero character they created from the comics and stories they make together. The movie is visually fun and has a very simple animation style which works in its favor.
7. Top Five (2014)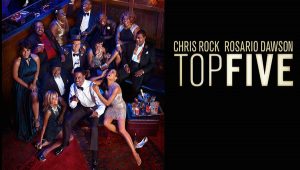 Top Five is not all about Kevin Hart. Andre Allen a former stand-up comedian and now a movie star who just doesn't want to do funny movies anymore and wants to be taken seriously as an actor to show his true potential. When he is going around and promoting his new film he forced to do this interview with one girl from The Times and it basically follows these two characters as the girls ask Andre question about his career. This movie is written, directed and stars Chris Rock. The Kevin Hart's small role is solid and hilarious.
6. About Last Night (2014)
About Last Night is a romantic comedy and this movie is a remake of an 80's movie. Michel Ealy a really nice guy and he has a friend Kevin Hart. Kevin Hart starts to date a girl and then that girl has a roommate who starts dating Michel Ealy. In this movie, the characters have good chemistry between them. Kevin Hart cracks up funny jokes in every aspect. Overall, you can enjoy this film one time and you are going to love the cast of the movie.
Read More: Robin Williams Movies
5. Central Intelligence (2016)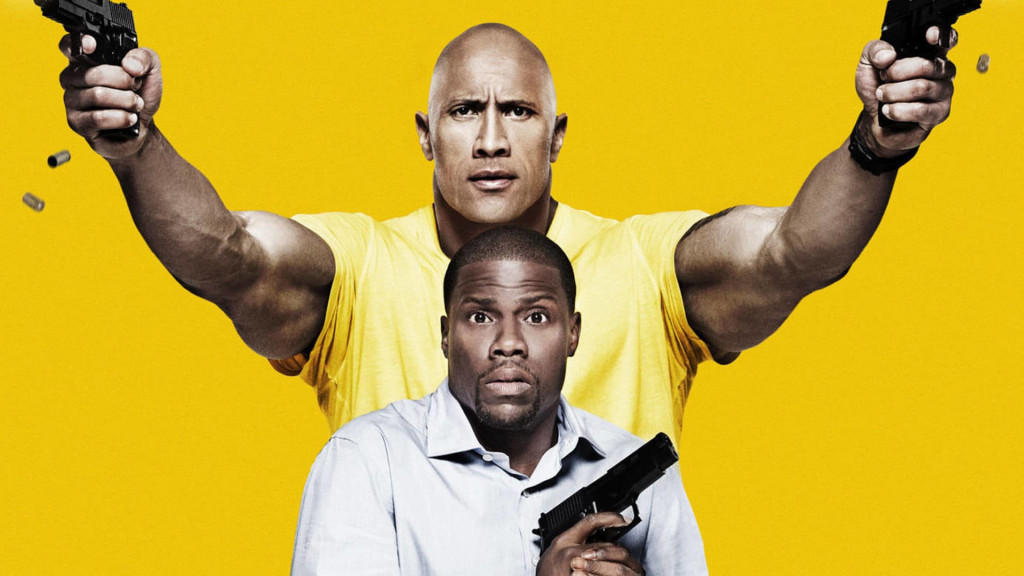 Kevin Hart plays an accountant in this film who 20 years ago was voted most likely to succeed in high school. Dwayne Johnson's character who was made fun of the person in his entire high school. These two stars come together 20 years later in the middle of strange CIA situation in which somebody has stolen something and somebody has to find out if someone's corrupt or not. The best part about this movie is, these two stars coming together.
4. The Secret Life of Pets (2016)
The Secret of Pets does chronicle the lives of various pets once their owners go off to work. It mostly centers around a dog named Max who really loves his owner Katy and they have the really strong relationship. But one day has owner Katy brings home another dog named Duke and he feels threatened and so he tries to frame the new dog for destroying the house. They don't really get along very well and they clash and end up getting separated from all other dogs captured by animal control and now they have to find their way back home. This movie is perfectly fine mindless entertainment cartoon movie with cute animals.
3. Think Like A Man (2012)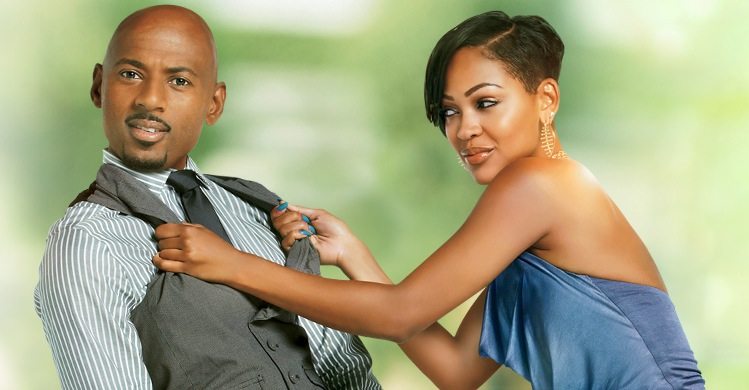 Think Like a Man is about several different couples with the relationship troubles. All woman who are unfulfilled and just unsatisfied with their dating relationship. That's when they came across Steve Harvey's book and they started working their relationship based on the ideas and things they found inside Steve Harvey's book. It is an amazingly funny experience throughout the movie.
2. The Wedding Ringer (2015)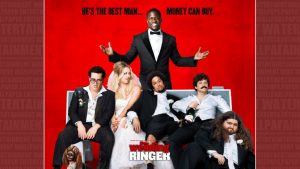 Kevin Hart plays a con artist who specializes in best man services for guys who basically have no friends. He puts on this whole charade to make it look like he's best friends with the client but after they get married he gets paid and he never sees them again. So Josh Gad hires him for his wedding and now the two have to team up to pull the biggest fake best man wedding. Kevin Hart and Josh Gad make a great pair.
1. Jumanji: Welcome To Jungle (2017)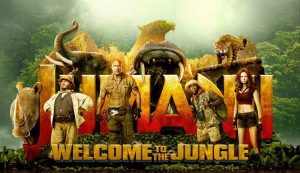 Jumanji: Welcome To Jungle is a sequel to the movie Jumanji that came out in 1995. It's four kids who are stuck in a detention who find an old game console. They want to pass the time so they choose the characters they want to play and they get sucked into the world of Jumanji. Form there, it is fun and wild ride. Jumanji: Welcome to Jungle manages to mostly maintain the quirky humor of the previous film.
Read More: Dwayne Johnson Movies