'Klaus' is an English language animated movie from Spain that is distributed internationally by Netflix. The movie takes inspiration from the legend of Santa Claus and presents a uniquely heart-warming and funny tale that has become characteristic of good animated movies. Its style and premise make it a movie that can easily fit Disney and Pixar movies.
Marketed as a movie to be enjoyed during the holiday season, its themes justify a pre-Christmas release. The plot follows Jesper- the worst student at the postal academy who gets positioned as the postman in a cold island above the Arctic Circle. In this town which is "the unhappiest place on Earth," Jesper seeks the help of Klaus, a solitary toy-maker to deliver joy to the its residents. Hence, inventively, the movie acts a fictional origin story of Santa Claus.
The characters in the movie are voiced by distinguished actors such as J.K. Simmons, Rashida Jones and Jason Schwartzman. The Spanish animator, Sergio Pablos has written and directed the movie. Pablos is known for having created the 'Despicable Me' franchise, apart from working on successful movies like 'Rio' and 'Tarzan' (1999). For 'Klaus,' the animator wanted to portray how Western animation might have looked had computer animation not become dominant. Hence, the movie has used traditional animation techniques and several innovative technologies that could give it a handcrafted feel and not make its characters look two-dimensional.
As the holiday season nears, we need more movies like 'Klaus' to watch with hot drinks and the family. The following list of movies similar to 'Klaus' can help you get your holiday season binge on. You can watch several of these movies like Klaus on Netflix, Hulu or Amazon Prime.
7. Kiki's Delivery Services (1989)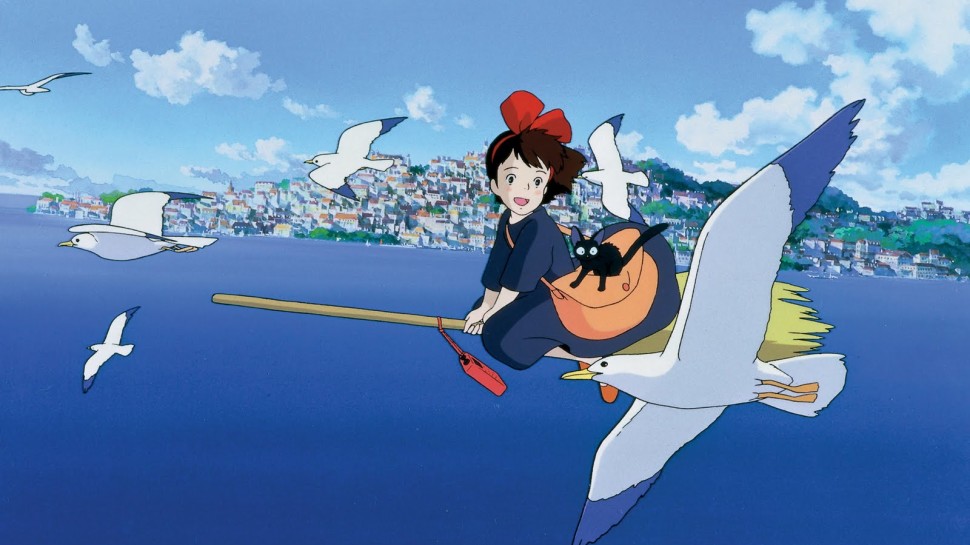 This Japanese animated movie became the first Studio Ghibli movie to be distributed by Walt Disney, kickstarting a long partnership between the two studios. It has been written, directed and produced by Hayao Miyazaki, the Japanese animator who is often dubbed as a visionary in the field of animation. Like Jesper in 'Klaus,' 13-year-old Kiki wants to be a successful delivery person. She is a witch who faces several challenges like learning to control her broomstick and the insecurity of another witch on her way to run a successful delivery service.
Fantastical and unique, the movie teaches its viewers a thing or two without coming off as preachy, making it a great movie to watch with the family during the holiday season. Miyazaki is known for his spectacular imagination and out-of-the-box thinking and his movies are known to have a universal appeal.
6. Despicable Me (2010)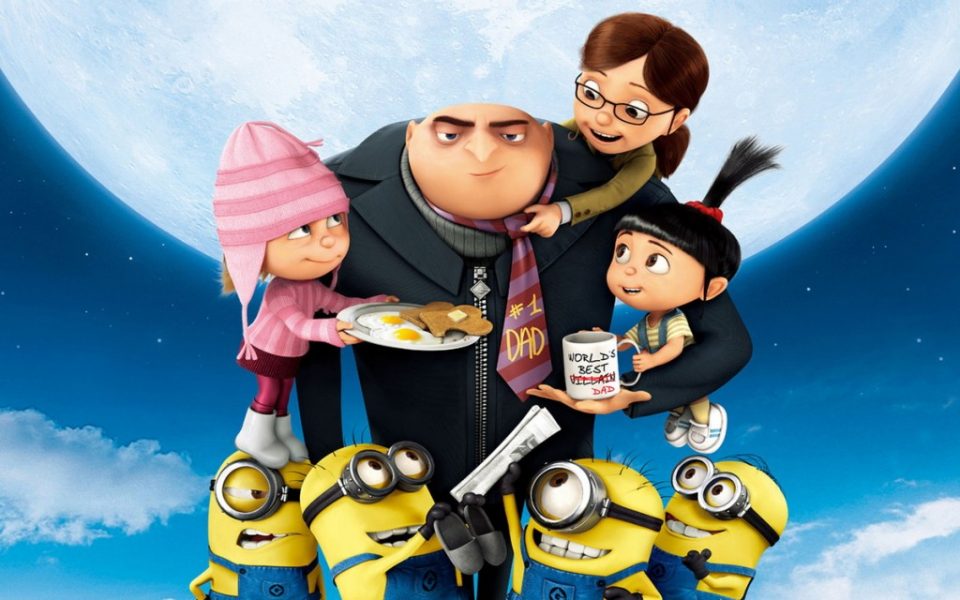 The animator behind 'Klaus,' Sergio Pablos is best known for having created the 'Despicable Me' franchise which started with this movie in 2010. It revolves around Gru, a criminal mastermind who wishes to shrink and steal the moon in order to beat his rival. To be able to carry out this impressive heist, he adopts three orphaned girls who play a pivotal role in his plan. However, his life takes a surprising turn when the girls start to look up to him as their father.
The movie was the first instance wherein we got to see the adorable yellow creatures, "minions." The minions have seeped into popular culture, thanks to their popularity and are often considered to be on par with Mickey Mouse or Bugs Bunny. Steve Carell voices Gru in this movie while Jason Segel plays his rival. The movie was praised for its ingenious screenplay and a funny, warm tone that resembles Pixar's movies.
5. Home Alone (1991)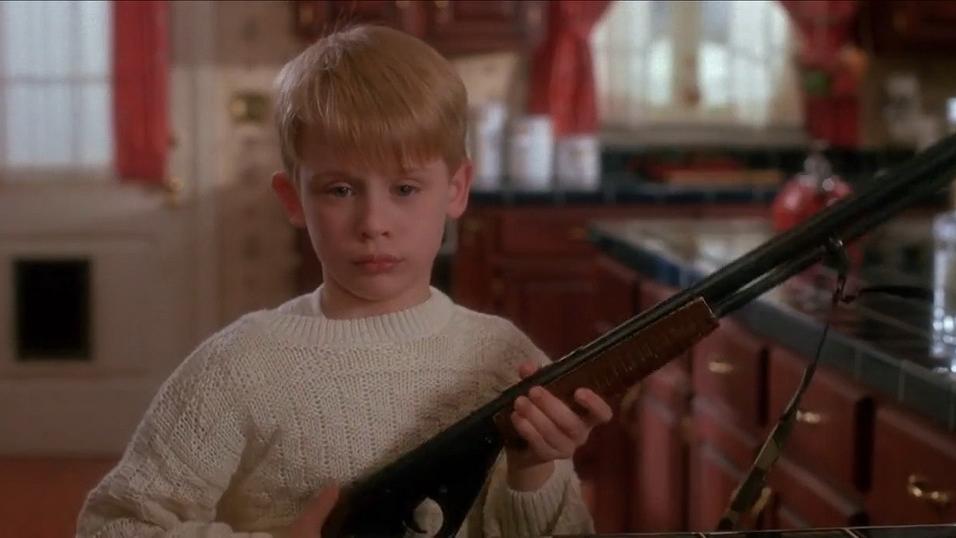 'Home Alone' does not need any introduction, especially to those who grew up in the 90s. This movie, or one of its sequels was almost always aired on TV during the holiday season and for good reason. It is regarded as one of the best Christmas movies of all time. The story follows Kevin McCallister, an eight-year-old boy who accidentally misses the flight to Paris that his family is on during Christmas and is forced to spend the holiday home alone. A couple of burglars who intend to rob the house add to his woes. However, Kevin's creative traps and ingenious plans help him save the house from being robbed. Macaulay Culkin plays the role of Kevin brilliantly and forces the viewers to root for him ecstatically.
The movie is especially appealing to kids who get a sense of self-confidence after watching Kevin successfully defend himself against the two burglars. But more importantly, as Kevin spends the holiday on his own, it emphasizes the importance of family without negating the significance of self-reliance.
4. The Nightmare Before Christmas (1993)
'The Nightmare Before Christmas' is one of the best works by Tim Burton. Burton is an American filmmaker who is known for his gothic and eccentric fantasy movies like 'Edward Scissorhands,' 'Beetlejuice' and 'Charlie and the Chocolate Factory.' 'The Nightmare Before Christmas' is a stop-motion animated film based on a story and characters created by Burton.
The movie was well received due to its innovative plot that followed Jack Skellington, a resident of Halloween Town. When Skellington becomes bored of the town's Halloween celebrations and finds Christmas Town, he sets out on a mission to abduct Santa Claus with the other residents in order to bring the festival to Halloween Town. The movie was released by Walt Disney Studios through another label, Touchstone Productions as the studio thought the animated flick might be too scary for kids. However, it was met with resounding commercial and critical success due to the originality of its premise.
3. Tokyo Godfathers (2003)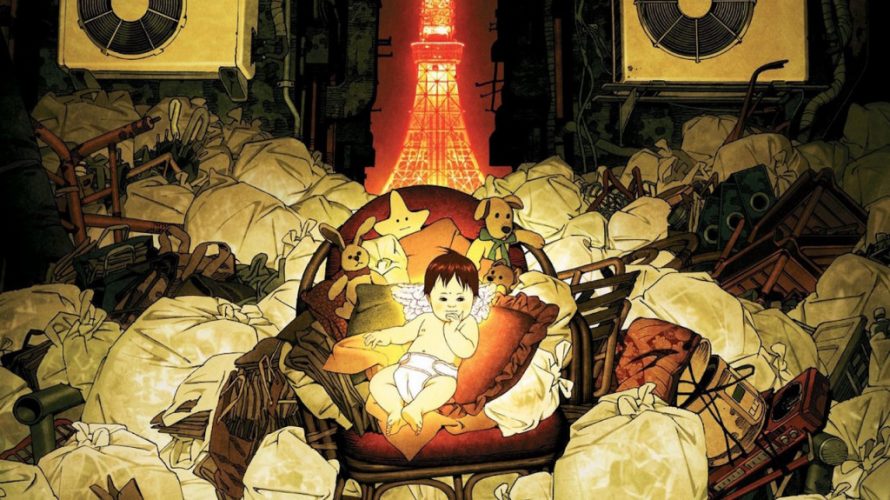 This Japanese animation movie is an unconventional but deserving placeholder in the canon of animated films with the spirit of Christmas. It follows three street dwelling characters who pose as a family of homeless people to get by: the alcoholic middle-aged man, Gin, Miyuki- a teenage girl and Hana, a former drag queen. When the trio discover an abandoned baby in a trash can, they go around Tokyo to try and return him to his parents. In a novel fashion, the movie explores the theme of family by portraying three strangers who protect each other despite not being related by blood.
2. Arthur Christmas (2012)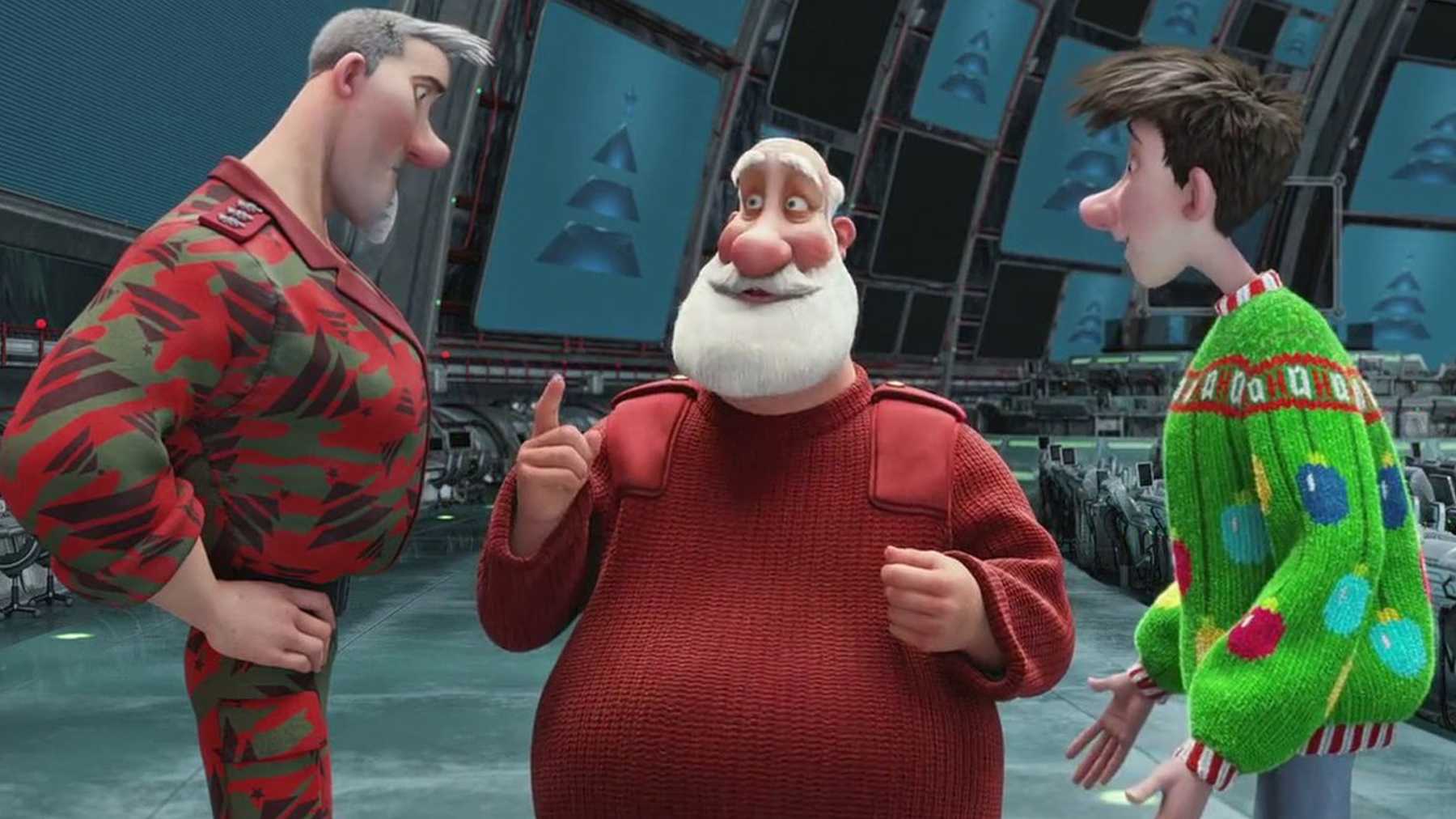 This British animated movie that was released in 2012 proves to be the perfect holiday treat with its decidedly Christmas-y theme. It is about Santa Claus' son, Arthur who tries to deliver a little girl's Christmas present after a glitch misplaces her present. With voice-overs by talented actors like James McAvoy, Bill Nighy and Hugh Laurie, the movie is regarded as an exceptional family movie that can be enjoyed by people of all ages. Its animation received lots of critical acclaim apart from its witty and heart-warming plot.
Read More: Best Christmas Movies on Disney Plus
1. The Grinch (2018)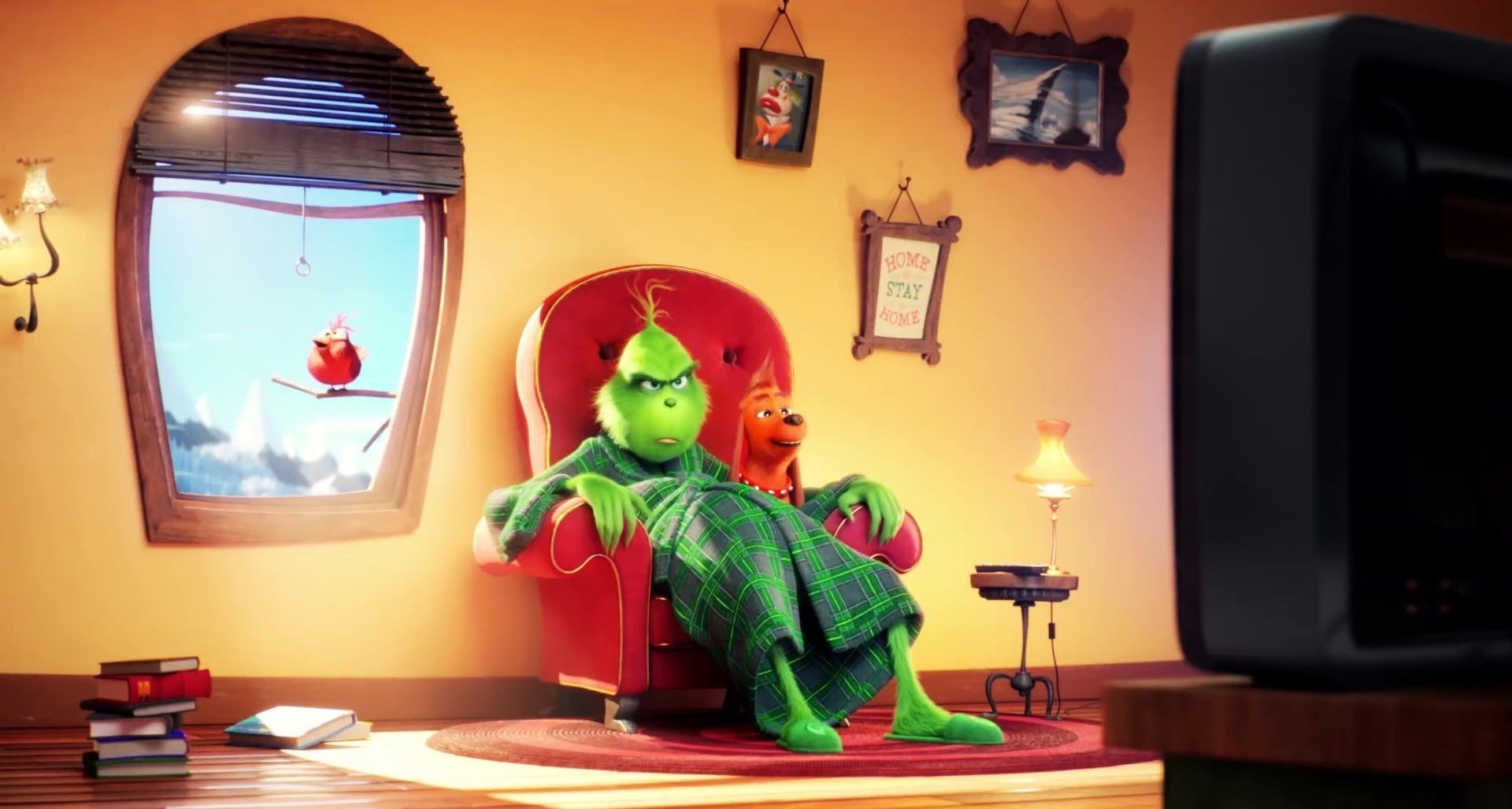 The influential children's cartoonist, Dr. Seuss has perhaps had the most lasting impression on comedy, animation and fiction for children. His book, "How the Grinch Stole Christmas" is perhaps one of the most renowned stories about the holiday season and has been adapted into multiple formats several times.
The cinematic adaptation of the story, released in 2018, saw Benedict Cumberbatch voice the green, irritable yet lovable monster, The Grinch. The Grinch is a resident of Whoville and hates his neighbors' enthusiasm about the holiday season. To gain peace and quiet, he decides to pose as Santa and steal Christmas forever. The adaptation was praised for its vibrant animation and voice-over artists and proves to be a fun addition to this list of family movies with a holiday spirit.
Read More: Best Christmas Movies on Amazon Prime