Co-directed by American filmmakers Kevin Lima and Chris Buck, 'Tarzan' follows the story of its titular character, a man raised by gorillas who must decide where he really belongs when he discovers he is actually a human. A part of the Disney Renaissance era, 'Tarzan' blends the archetypes of "Hero's Journey", proposed by an American professor of literature Joseph Campbell and the classic Disney narrative archetypes. The film, adapted from American fiction writer Edgar Rice Burroughs' 'Tarzan of the Apes', published in 1921, is an imaginative piece of work with glorious animation and an engaging voice cast.
At the time of its release, 'Tarzan' was met with critical praise, with many hailing it as one of Disney's best works. Film critic Roger Ebert gave the film 4 stars, writing "Tarzan is another attempt by Disney to push the envelope of animation". Over the years, it has gone on to become a favourite for kids and adults alike. For this compilation, I have taken into account films which carry narrative traits similar to this incredibly entertaining flick. Here's the list of best movies similar to 'Tarzan' that are our recommendations. You can watch several of these movies like 'Tarzan' on Netflix, Hulu or Amazon Prime.
10. The Emperor's New Groove (2000)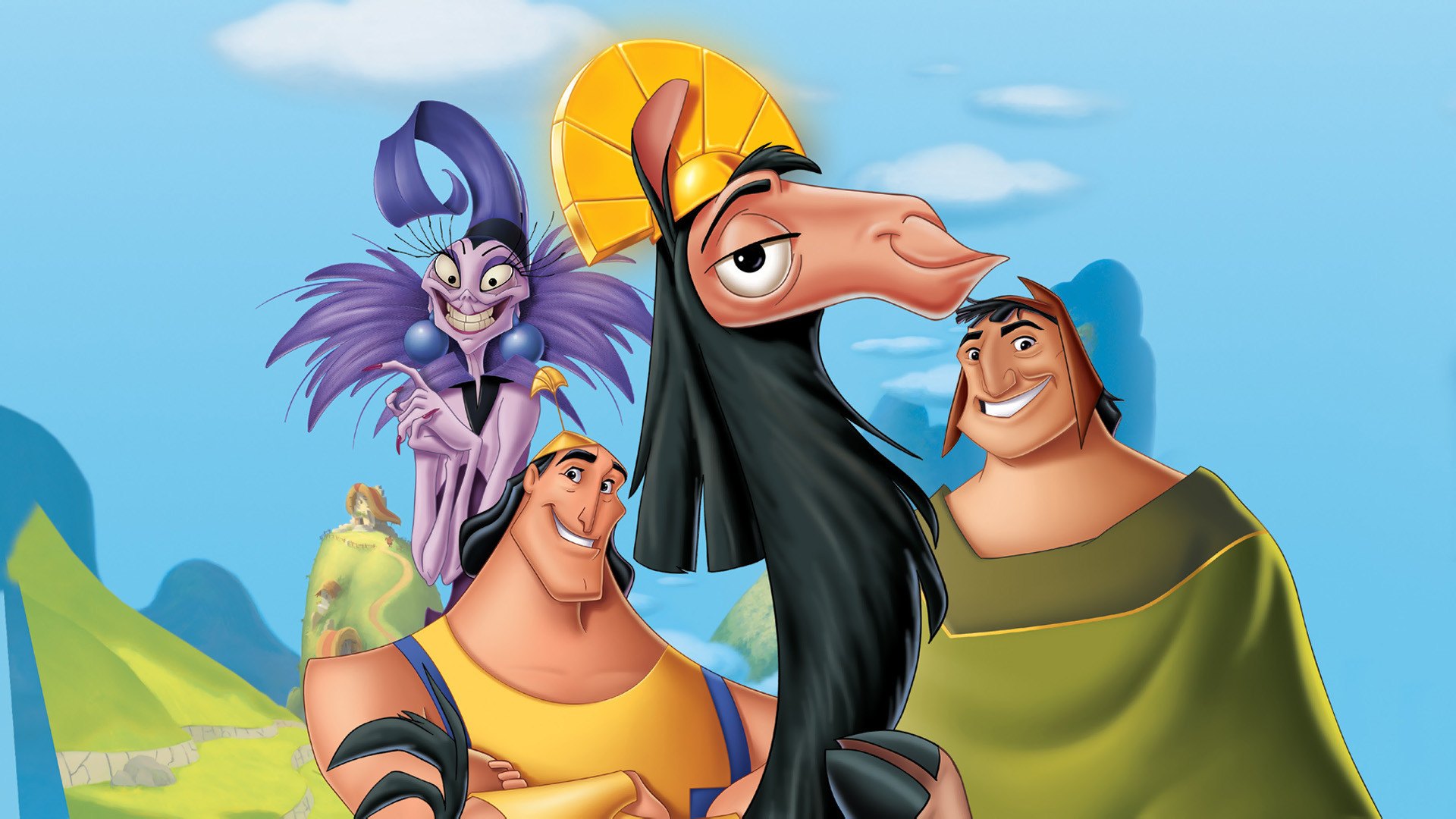 Directed by American effects animator and filmmaker Mark Dindal, 'The Emperor's New Groove' is the story of a young Incan Emperor Kuzco who, when turned into a llama as a punishment by his ex-administrator Yzma, must regain his throne with the help of Pacha, a gentle llama herder. The film functions as a slapstick comedy and explores the story with a compassionate touch. It explores themes of responsibilities and duty. The movie went on to bag a couple of nominations at the Annie Awards and the Broadcast Film Critics Association Awards.
9. Mulan (1998)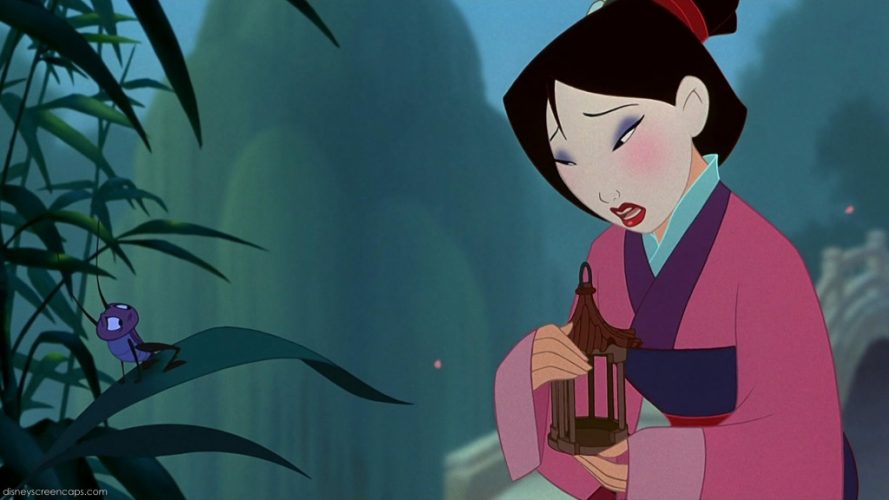 A musical action-adventure film, 'Mulan' is the story of the titular Mulan, a young maiden, who in order to save her father from death in the army, secretly replaces him with herself and goes on to become one of China's greatest heroines in the process. Though the film was criticised for its slightly problematic portrayal of gender roles, it still is quite good, showcasing the destruction of wars and the path to becoming a true hero. The film, with its visually bright images and the voice performances, is a great watch.
8. Robin Hood (1973)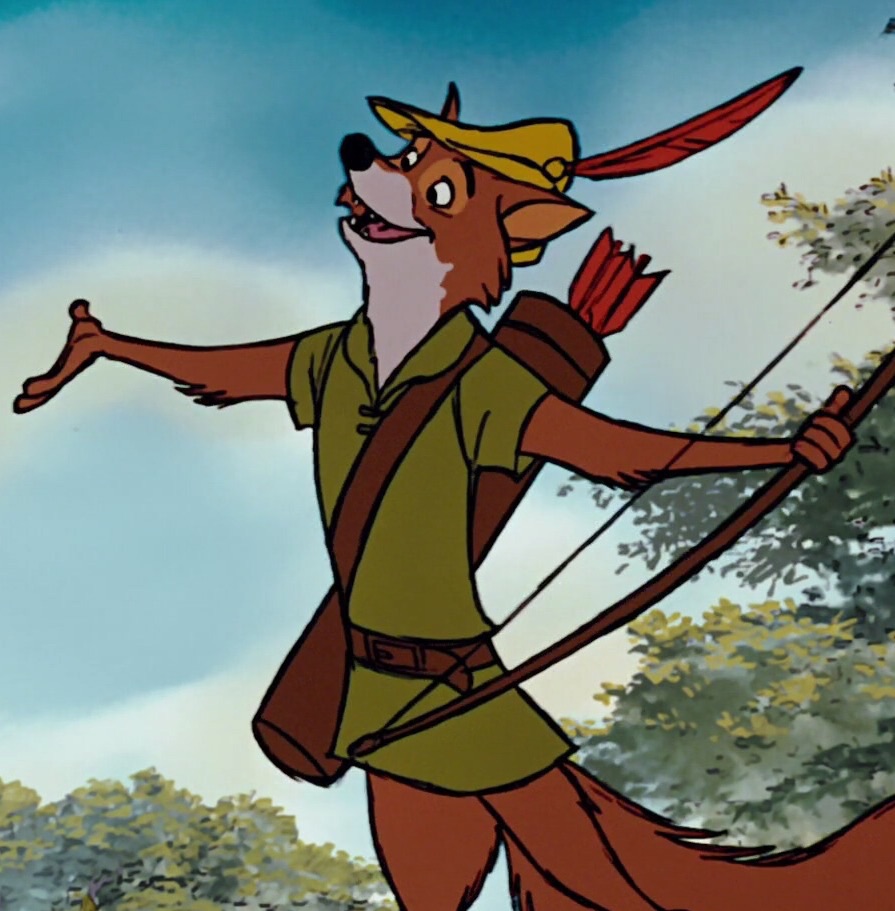 Directed by Wolfgang Reitherman, 'Robin Hood' is a romantic musical which chronicles the adventures of Robin Hood, Little John and the inhabitants of Nottingham as they raise a fight against the excessive taxation of Prince John. Based on the famed legend of Robin Hood, the film reinstated Disney as a top production house for animated films. It was a box office success and was praised for the voice cast, animation and humour. Although the film's reception has seen a decrease in recent times, 'Robin Hood' is still quite a good watch and has attained the status as a cult classic.
7. Hercules (1997)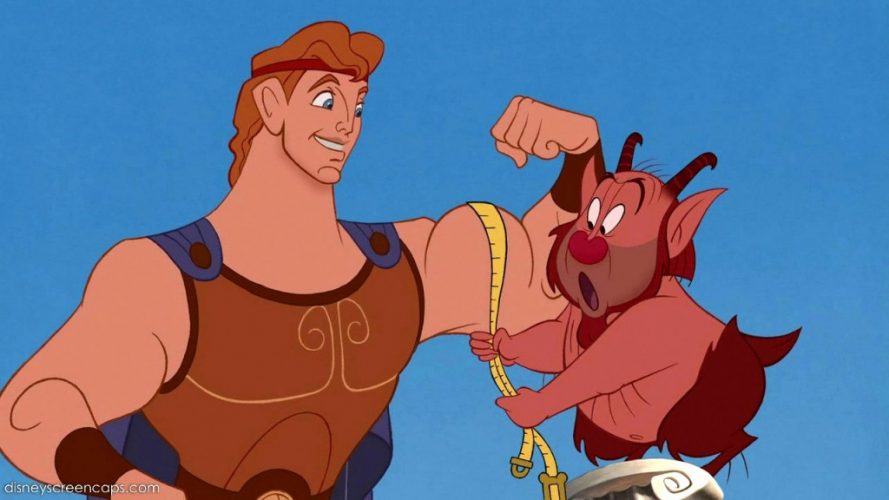 A musical fantasy comedy, 'Hercules' follows the story of the titular Hercules, who is stripped of his immortality as an infant to learn to become a true hero and reclaim his powers. Co-directed by Ron Clements and John Musker, the film is based in the Greek mythological figure. What makes 'Hercules' such an enjoyable watch is the tone of "slapstick and screwball comedy" utilized in the animation and the narrative. While the film was not a huge commercial success or a critical favourite, it has seasoned to become a beloved movie. With its deft merger of the mythos and the comedy, 'Hercules' will definitely lift your spirits up.
6. Kung Fu Panda (2008)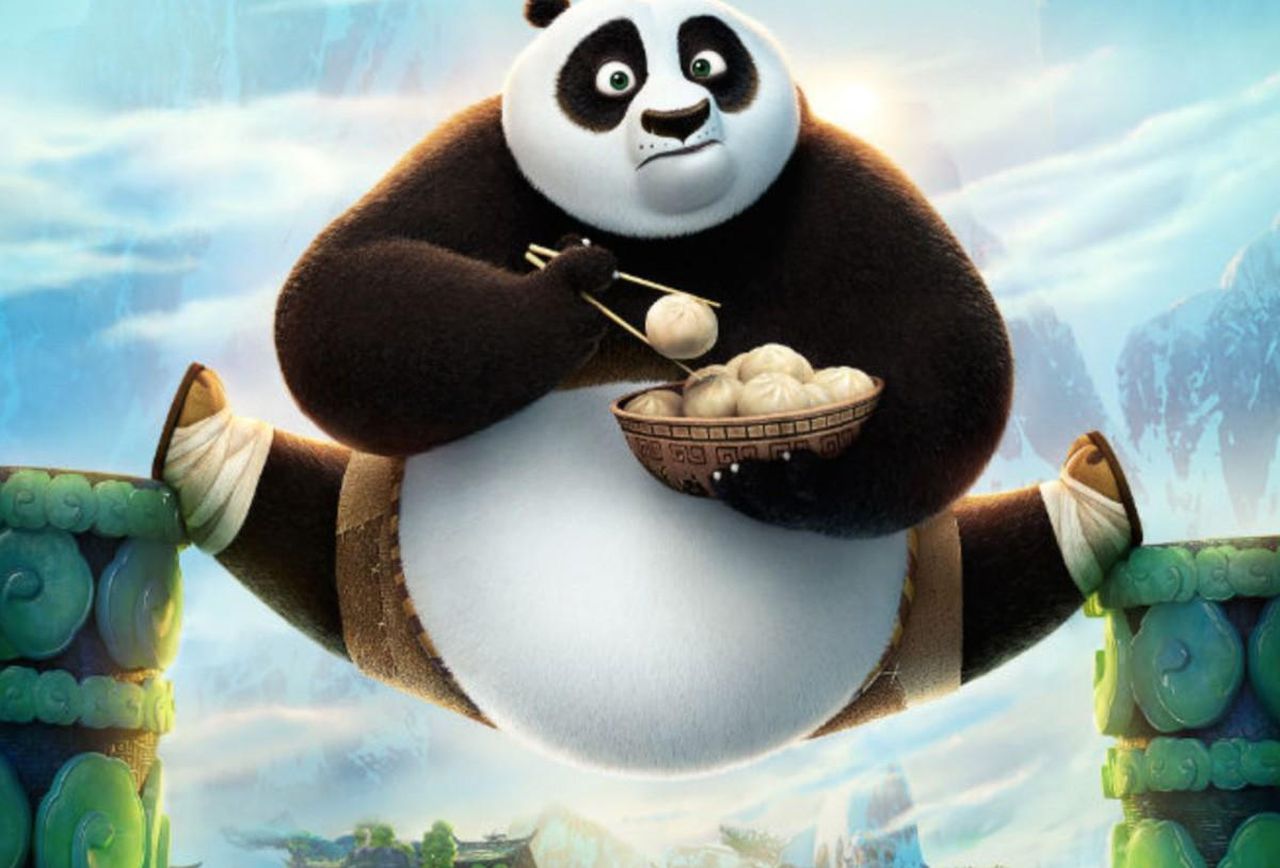 Co-directed by British filmmaker John Stevenson and American animator Mark Osborne, 'Kung Fu Panda' follows the myth of "The Dragon Warrior", who has to rise up to clash against the violent, villainous and tyrannical Tai Lung as China's fate hangs in the balance. However, the problem is that mantle of the Dragon Warrior is supposedly mistaken to be bestowed upon an obese panda who has no skill in martial arts. The film is replete with exciting action sequences and a great premise building upon the heroes' journey. However, what makes the film such as enjoyable watch is the insanely comedic voice cast which boasts of legends such as Jack Black, Ian McShane, Dustin Hoffman, Angelina Jolie, Lucy Liu, Jackie Chan and Seth Rogen. With a mix of rib-tickling humour and adrenaline pumping action sequences, 'Kung Fu Panda' is an immensely entertaining flick.
5. The Triplets of Belleville (2003)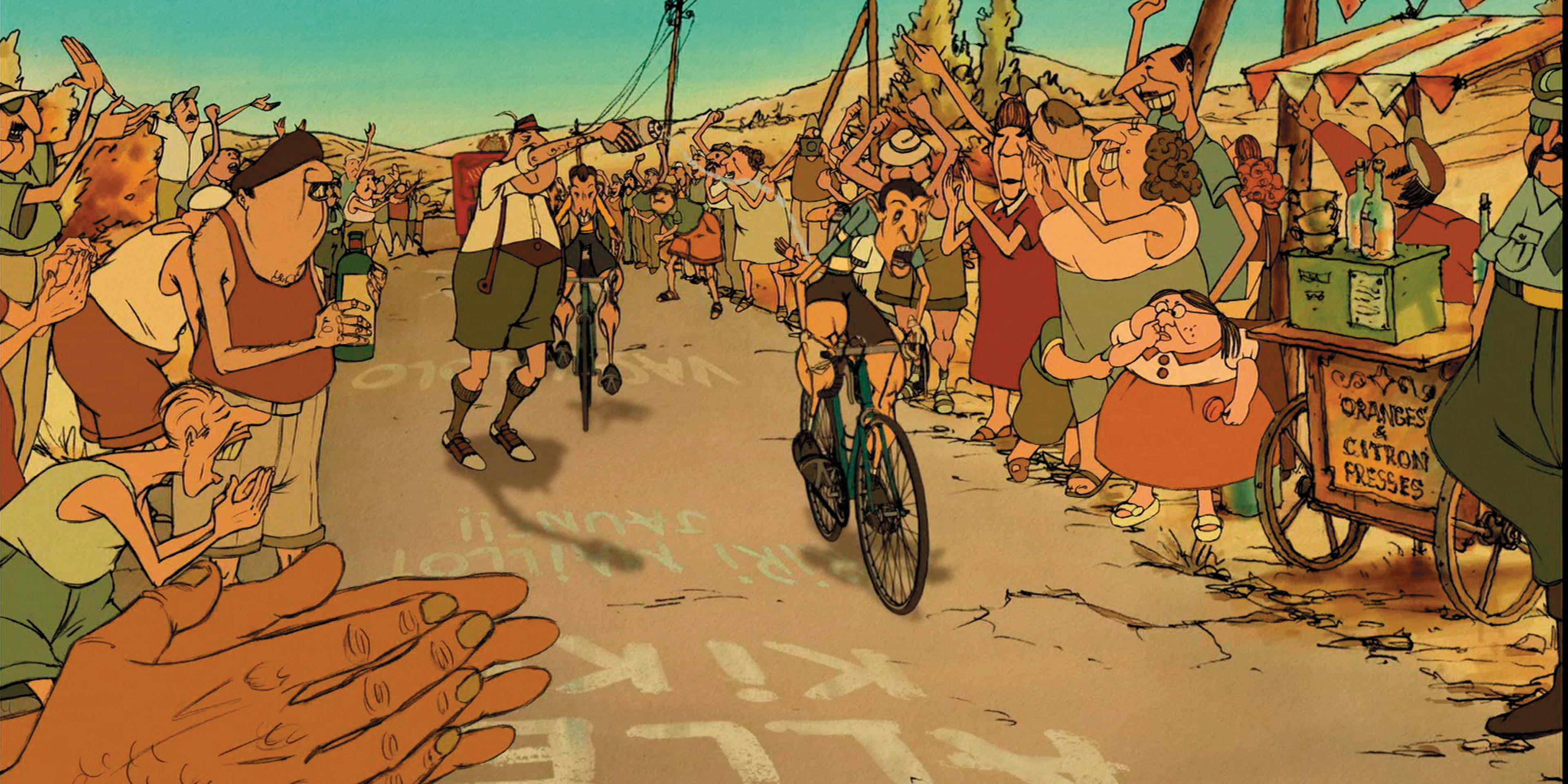 Written and directed by French filmmaker and comic writer Sylvain Chomet, 'The Triplets of Belleville' is an animated comedy about Madame Souza, who – when her grandson is kidnapped during the Tour de France – along with her beloved pooch Bruno team up with the Belleville Sisters, which is an aged song-and-dance team from the days of Fred Astaire, to rescue him. The film is often neglected due to the humongous popularity of Disney, Dreamworks and Pixar. 'The Triplets of Belleville' is one of the most nuanced animated flicks ever made. Screened out of competition at the Cannes Film Festival, the film went on to bag nominations at the Academy Awards, BAFTAs and the César Awards, to name a few.
Read More: Movies Like Avatar
4. How to Train Your Dragon (2010)
Co-directed by Chris Sanders and Dean DeBlois, 'How to Train Your Dragon' is set in the mythical Viking realm where a young Viking teenager, Hiccup, has dreams in his eyes to follow his tribe's tradition of becoming a dragon slayer. However, after arduous efforts when he finally captures his first dragon and has the opportunity of gaining the tribe's acceptance, Hiccup finds that he no longer wants to kill the dragon and instead befriends it. The film boasts of some breath-taking animation and has thus been appreciated for its technical proficiency. Though the film got buried under the success of 'Toy Story 3', it has maintained its status as one of the best-animated flicks in recent times.
Read More: Movies Like How to Train Your Dragon
3. The Jungle Book (1967)
An adaptation of English author Rudyard Kipling's 'The Jungle Book', published in 1894, this Wolfgang Reitherman-directed film is the story of Mowgli, a child raised by wolves in an Indian jungle. His life seems to be all merry and good as he befriends Bagheera, a panther and Baloo, a bear, who further train him the art of being a "cub". However, danger ensues when Shere Khan, a villainous Bengal Tiger, tries to kill Mowgli. The film thus follows Bagheera and Baloo's attempts to convince Mowgli to leave the jungle to live with the human civilisation and save his life. While the book is quite dark and sometimes disturbing, this 1967 musical comedy opts for a more soothing and fun experience, giving it a comical vibe.
Read More: Movies Like The Jungle Book
2. Bambi (1942)
Based on Austrian author Felix Salten's 'Bambi, a Life in the Woods', 'Bambi' is an animated film which chronicles the story of Bambi and the young deer's experiences growing up in the forest. The film is an engaging piece which has much difference from its contemporaries. With a dramatic and melancholic narrative as opposed to the fantastic, 'Bambi' was not seen as an archetypal Disney production and moreover an animated film for kids which resulted in a lukewarm response from critics and audience. However, since its release, 'Bambi' garnered immense praise for its mature yet compassionate tonality. Among its modern-day praises, American Film Institute inducted 'Bambi' in the list of "10 Best Animated Films of All Time".
Read More: Movies Like 'Up'
1. The Lion King (1994)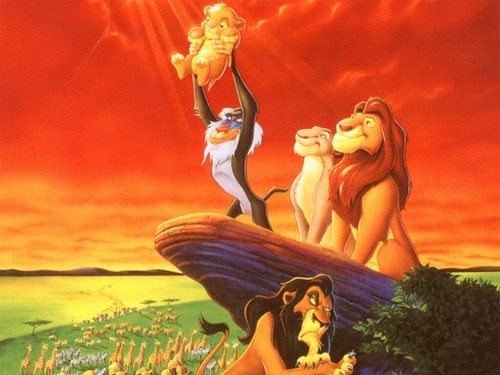 There are few films which manage to create an impact as big as 'The Lion King'. Co-directed by Roger Allers and Rob Minkoff, th follows the journey of Simba, a Lion cub crown prince who is tricked by his treacherous uncle, Scar into thinking that he caused his father's death. Fleeing into exile in despair, Simba learns about life, identity, his responsibilities and learns to become the king the people need and deserve. 'The Lion King' was a massive critical and commercial success and was selected for preservation in the United States National Film Registry by the Library of Congress. It has earned the status of being one of the greatest films of all time and is also being remade for the big screen, which is to be directed by American filmmaker Jon Favreau.
Read More: Movies Like 'The Lion King'