A great Chinese philosopher named Confucius once said: "Before you embark on a journey for revenge, dig two graves." This is true even for most of the vengeance-themed movies that we watch. That's probably what draws us to these movies. In real life, knowing the consequences of seeking revenge, most of us would stay away from the idea and back off. So we watch movies to get a dash of what a badass and rebellious soul would do to bring justice and sometimes peace to his own dreading spirit.
All these badass characters who seek revenge have one thing in common — they have nothing to lose. Their lives have been extended so far beyond misery and pain that they are even willing to dig two graves if that's what it takes to get payback. Most of us have got a lot to lose, though, so let's be who we are and stick to watching all this only in movies. With that said, here's the list of really good revenge movies on Netflix. You will also find female revenge movies on the list.
11. Law Abiding Citizen (2009)

Nothing can be more frustrating to a man than a situation where the killers of his family are set free. Clyde Shelton (Gerard Butler) is one such man. When the killers of his family get away with the crime that had committed through loopholes in the system. Clyde seeks revenge by not just killing them one after the other but also by attacking the whole corrupt system that was altogether involved. Detective Agent Nick Rice (Jamie Foxx) tries his best to catch Clyde in the act but Clyde manages to stay one step ahead of him all the time.
10. Kate (2021)
'Kate' is an action thriller movie produced by Kelly McCormick, Bryan Unkeless, and Patrick Newall. The film follows the titular protagonist, a skilled assassin who often takes on daunting missions given by her mentor to murder some of the most influential people. So, when she is assigned the task of assassinating a high-ranking yakuza boss, Kate does not think much of it and immediately focus on the task at hand. However, she is shocked to learn that someone poisoned her, and she only has 24 hours to live. Now, determined not to let the unknown perpetrator escape unscathed, the assassin vows to find him so that she can exact revenge before it's too late.
9. Revenger (2018)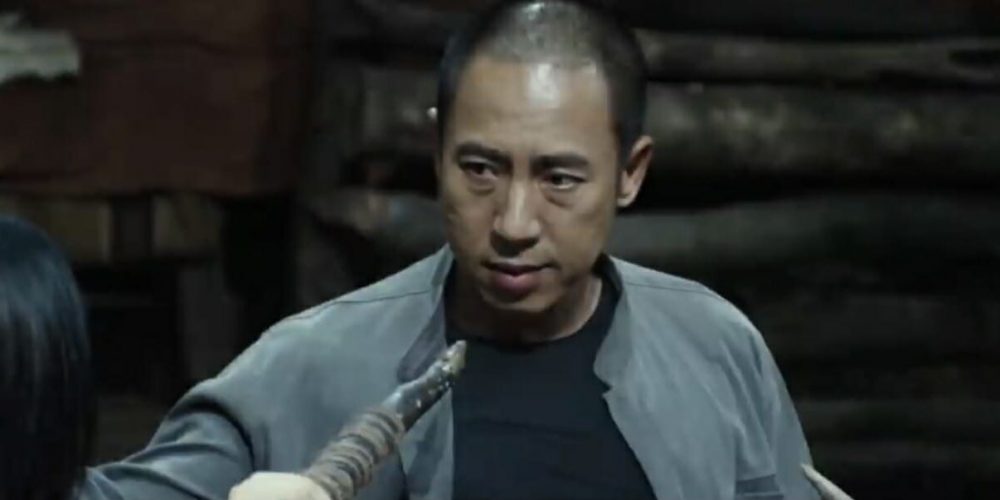 It's crazy how almost all revenge movies revolve around the idea of the protagonist's family getting killed. But isn't that true? Nothing can drive a man into becoming a revenge-seeking beast more than the death of his own family members. When your family means everything to you and you lose them over something that wasn't even under your control, you learn to take control by seeking justice for them and that's the only thing that puts you to sleep at night. This is exactly what Kim Yool does after the tragic demise of his family members. He invades the premises of an island prison that homes the most vicious death row criminals to seek the justice that his family deserves.
8. Parker (2013)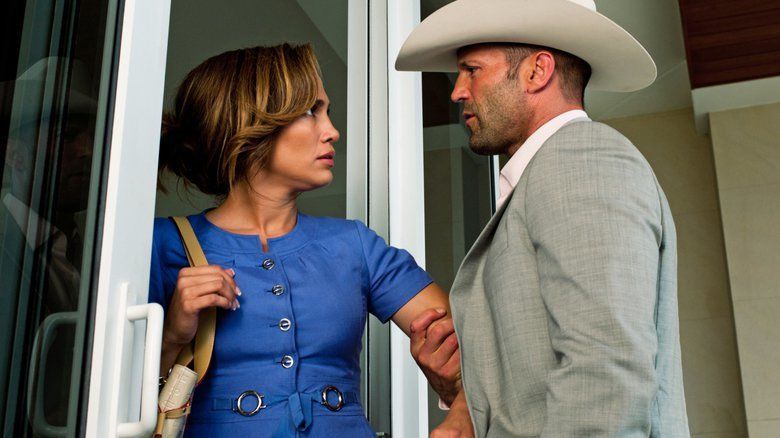 Inspired by Donald Westlake's novel, 'Parker' is an action thriller film that stars Jason Statham, Jennifer Lopez, Michael Chiklis, and Bobby Cannavale. The Taylor Hackford directorial revolves around the titular protagonist, a professional thief who goes on a mission with an unfamiliar crew consisting of Melander, Carlson, Ross, and Hardwicke. Unbeknownst to the challenges ahead of him, the thief focuses on his goal. But when the tables are turned against his team, his new companions leave Parker to die after double-crossing him. However, the tough man manages to survive and vows to avenge the betrayal.
7. Polar (2019)
"I was in a funeral business," he says, which indeed he was, because he was the world's top assassin who put many to sleep in their death beds. Mads Mikkelsen plays the role of a badass retired assassin who finds himself back in the game when he is targeted by the firm he used to work for. The movie is full of blood, gore, deafening gunshots and the hunger one has for revenge. Vanessa Hudgens also plays a small role in this one as Camille who begins to foster a friendship with the assassin.
6. Eye for an Eye (2019)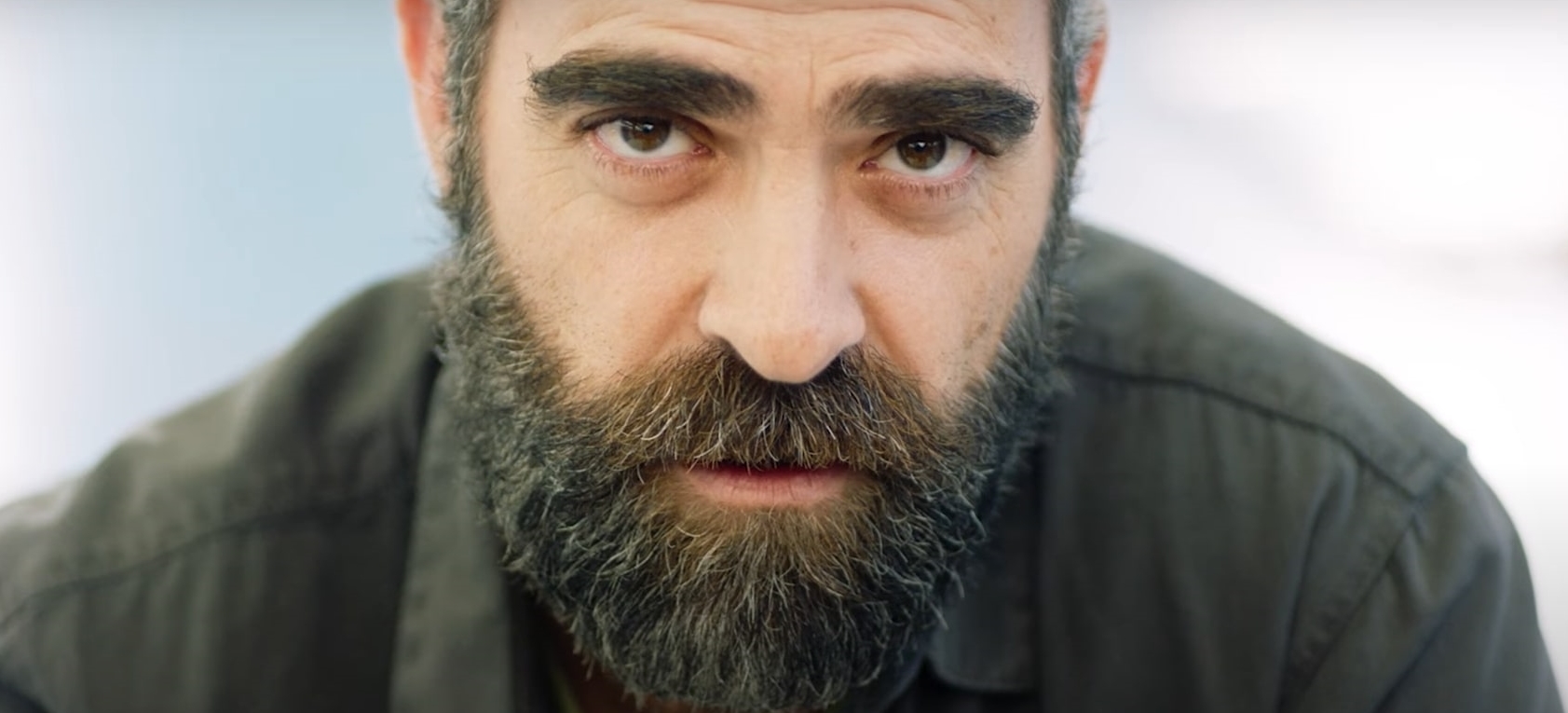 Written by Juan Galiñanes and Jorge Guerricaechevarría, 'Eye for an Eye' is a drama-thriller film directed by Paco Plaza. The Luis Tosar and Xan Cejudo-starrer follow Mario, a morally upright man who looks after the elderly in the old people's home. When Antonio Padín, a notorious criminal, is also released from prison after getting diagnosed with a terminal disease, he also ends up at the same residence. Mario, who has been working there as a nurse, takes care of Antonio just like other people at the older adults' home, but unbeknownst to the narco, his caretaker has some very disturbing plans for him.
5. Your Son (2018)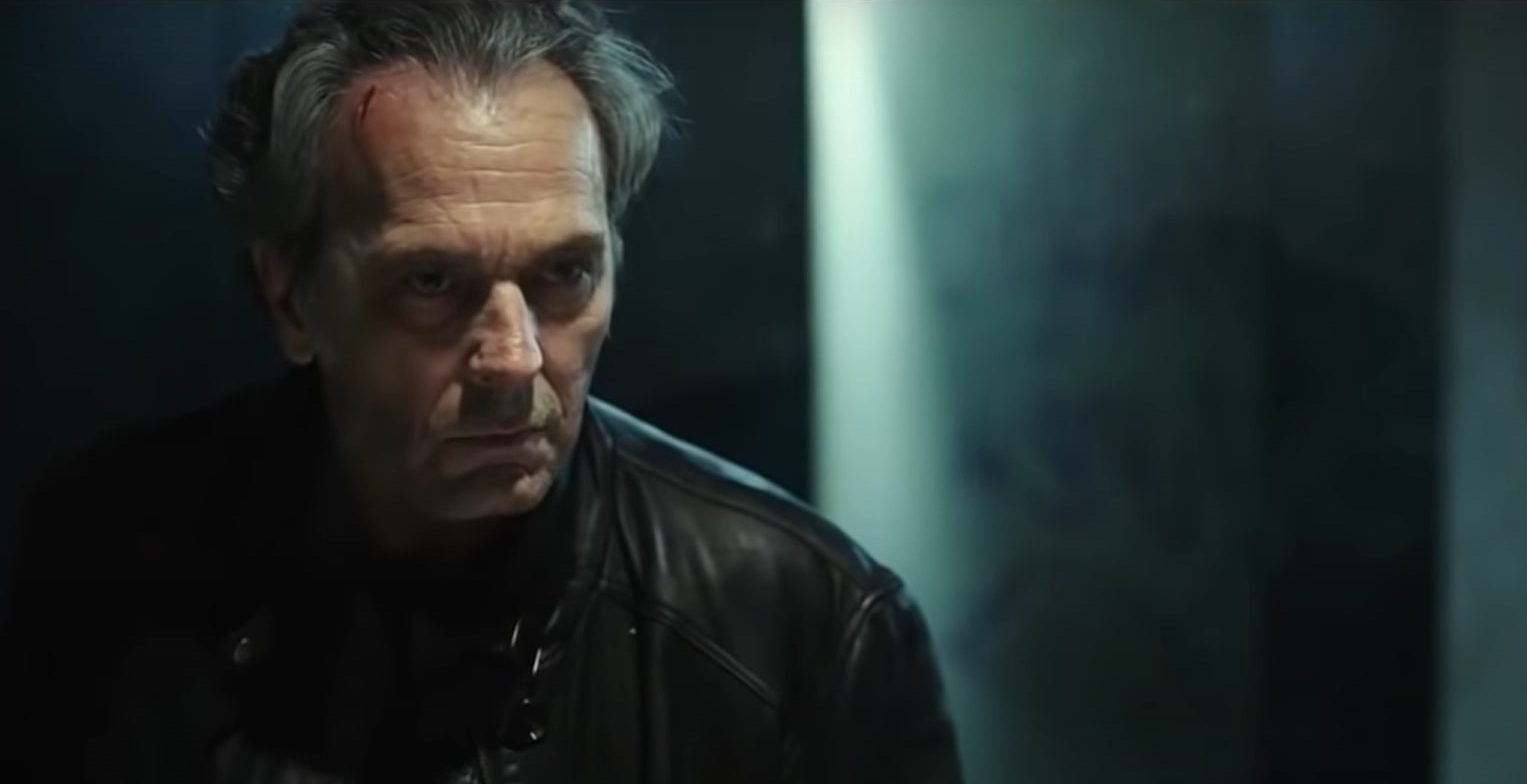 Starring Jose Coronado, Ana Wagener, Asia Ortega, and Pol Monen, 'Your Son' is a thriller drama film directed and co-written by Miguel Ángel Vivas. The story centers upon Dr. Jaime Jiménez, a family man who is dedicated to his loved ones and cares very little about other superficial pursuits in life. So when his 17-year-old son is left in a vegetative state following a brutal beating outside a nightclub, Jaime vows not to let the perpetrators live a peaceful life. It marks the beginning of a violent hunt for every single man who laid his hands on Jaime's son.
4. Revenge of the Pontianak (2019)
Featuring stand-out performances by Nur Fazura, Remy Ishak, and Hisyam Hamid, 'Revenge of the Pontianak' is a Singaporean Malay-language romantic horror film. The movie recounts the story of Khalid and Siti, a soon-to-be-married couple who are eagerly preparing for their big day. However, the village is hit by strange supernatural happenings and inexplicable deaths, which leads to a lot of chaos and confusion. It is soon revealed that a beautiful Pontianak is targeting the villagers one by one and plans to take revenge on Khalid.
3. The Hard Way (2019)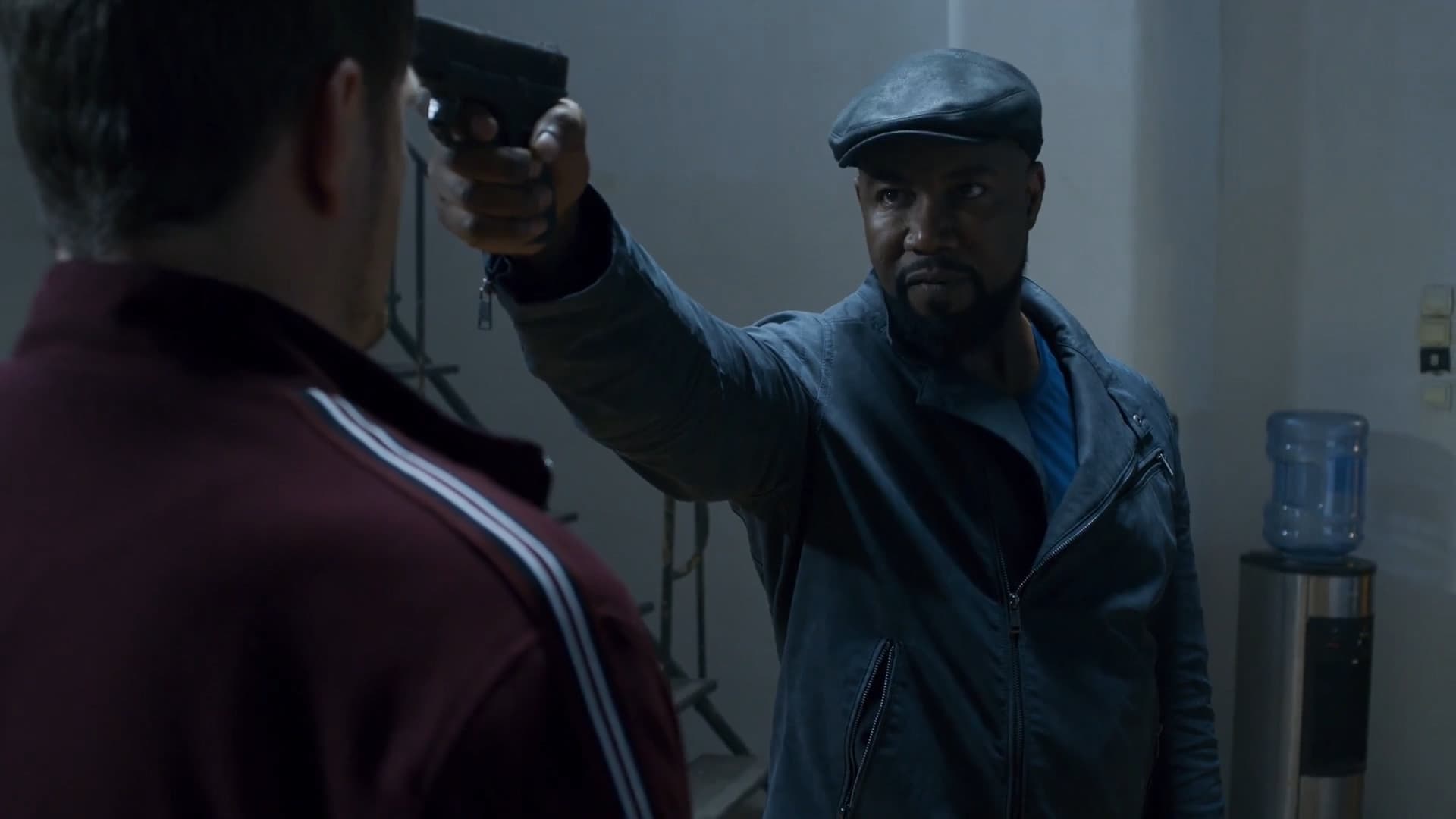 Keoni Waxman, Thomas J. Churchill's 'The Hard Way' is an action thriller movie that features stand-out performances by Michael Jai White, Randy Couture, Grant Campbell, and Madalina Anea. The film revolves around John Payne, a retired soldier who now lives a peaceful life away from the pressure of violent missions. Unfortunately, when he learns about the reports of his brother, Cody, dying in action, he immediately flies to Romania to complete the mission his brother started. Along the way, he also recruits two allies and vows to exact revenge for the death of his younger sibling.
Read More: Best Vampire Movies on Netflix
2. I Don't Feel at Home in this World Anymore (2017)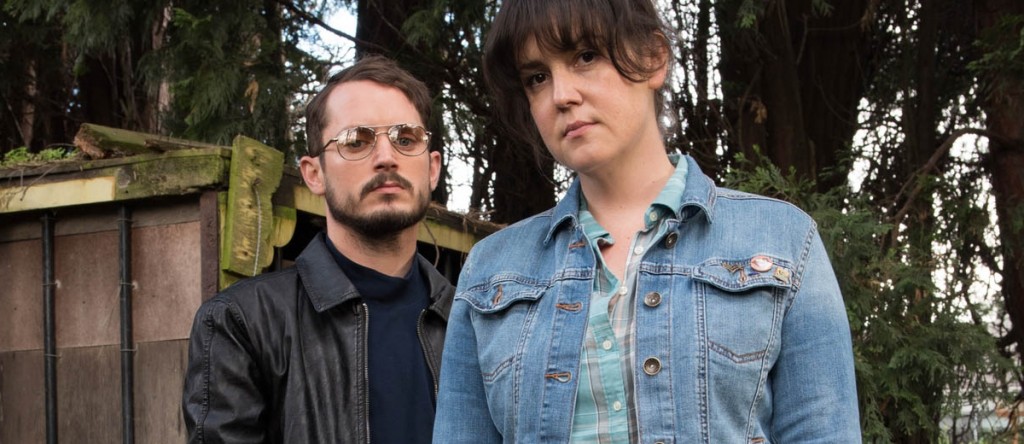 Ever heard of a revenge comedy? Well, this one is probably the first in its genre. 'I don't feel at home in this world anymore is the story of an extremely depressed lady who devoid of any purpose tries to find her sense of purpose in tracking down and seeking revenge from burglars who broke into her house. With the help of her neighbor (Elijah Wood), she finds the burglars but they both find themselves way out of their zones deep in a rut of some deadly criminals.
Read More: Best Animation Movies on Netflix
1. Acts of Vengeance (2017)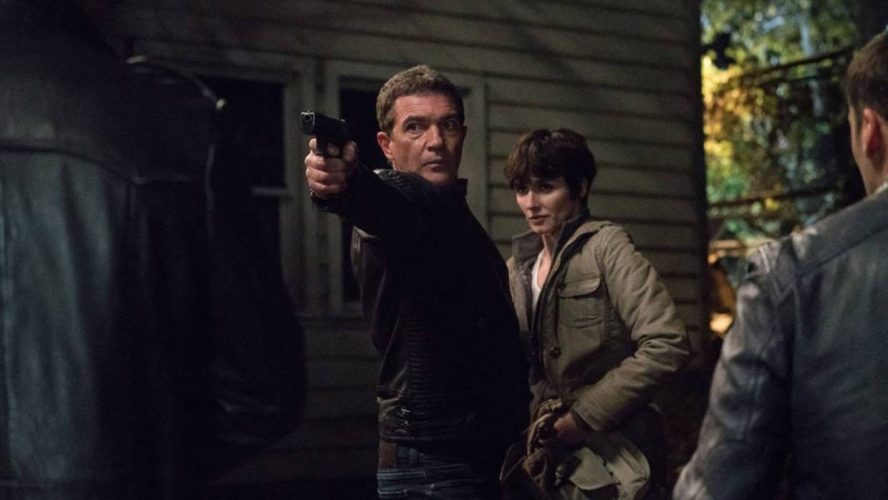 Written by Matt Venne, 'Acts of Vengeance' is an action thriller movie directed by Isaac Florentine. The Antonio Banderas and Karl Urban-starrer center upon a fast-talking lawyer named Frank Valera whose life seems perfect until things take a turn for the worst one ordinary day. His family is murdered mercilessly by unknown assailants, and in just a moment, Frank's life falls apart. The talkative lawyers take a vow of silence and decide not to speak until he has taken his revenge on the killer of his daughter and wife.
Read More: Best Serial Killer Movies on Netflix