There is a craze for Korean dramas, and this is pretty much unarguable. Yes, we still love to watch TV shows from America and Britain and all other countries that speak English, but it has been so long watching these shows that things seem a bit repetitive now. Yes, there are some great shows out there, the shows that challenge your mind and soul, but a change of scenery never did anyone any harm! Korean dramas bring something entirely new to the plate. Even if they have similar stories to tell, at least, they tell them differently.
Every part of the world is different in its own way, and it's great to know about a different culture and lifestyle. The grass might not be greener on the other side, but it sure is different, and there is a reason it feels fresher. The increasing popularity of Korean dramas proves that people love to test new waters. Also, the subtitles have made things exponentially easier. If you have chosen to read this article, then for sure, you are one of the people who has been swept away by the wave that came in the form of Korean dramas. Baffled about what to watch next? We've got your back. Here's the list of top Kdramas of 2018.
17. Still 17 (2018)
When Gong Woo-jin was seventeen, he went through a very traumatic experience. This made a huge impact on his young mind and he found himself incapable of being invested in a relationship. When Woo Seo-Ri was seventeen, she went comatose. Years later, when she woke up, her mind and her body were at crossroads. Physically, she was a grown woman, but mentally she was still the same, bubbly teenager. When they meet each other, Woo-jin and Seo-Ri face the part of their life that they never had. They fall in love and a beautiful love story ensues.
Read More: Best Movie Kisses of 2018
16. Bad Papa (2018)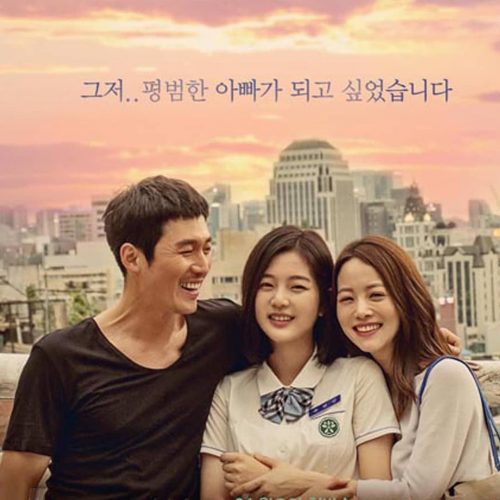 One has to work very hard in order to make their dreams come true. And once they do, they have to work harder to maintain that life. Yoo Ji-Cheol had lived the best time of his life when he was quite young. He was an undefeated boxing champion, he had married the girl of his dreams and he was full of life and vigour. However, all the good things in his life took a turn for the worse when he lost an important match and his reputation was tainted. This made him a totally different person, lost and full of darkness. This distanced him from his wife and his daughter, both of whom had to face the brunt of the fallen reputation of the man. But life gives another chance to Yoo to make things right. Will he succeed in getting his glory days back? More importantly, what is he willing to give up for that?
Read More: Best Animated Movies of 2018
15. Welcome to Waikiki (2018)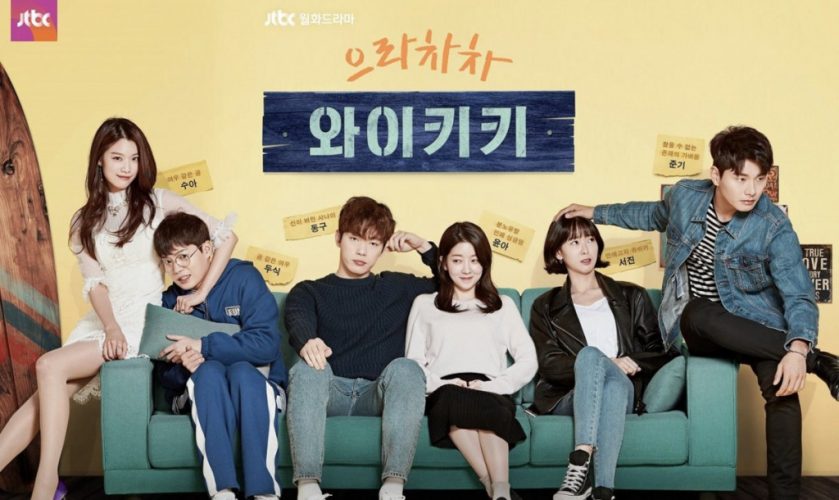 Three men harbour different dreams but are brought together by one common trait- their glaring failure to make it big. Kang Dong-gu is not a bad person, but bad things do happen to him. Wherever he goes and whatever he does, misfortune follows him like a shadow. He wants to become a great director but hasn't been able to do anything about it. Lee Joon-ki's father was a successful actor, and growing up, Joon-Ki dreamed of becoming the same. But, his talents weren't as appreciated, and now, he just works in minor side roles. Bong Doo-Sik is a writer, but work rarely comes along his way. By chance, the three of them meet and decide to run a guesthouse, which is as much a failure as all of them, called Waikiki. And, it is there that they have the idea of making a film. But more characters are on their way to intrude in their story.
Read More: Best Western Movies of 2018
14. Your Honour (2018)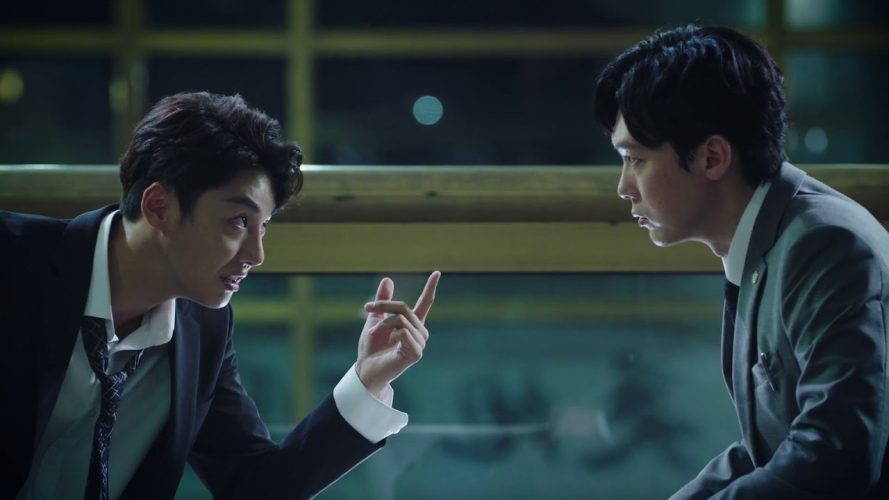 Twins share a bond that is pretty hard to explain. While they might look exactly alike (talking about the identical ones!), they harbour different personalities. So, different indeed that it takes them on the paths that run in opposite directions. Han Kang-ho was an exact opposite of his brother, Han Soo-ho. While the latter was a top judge, with a respectable reputation and high status in the society, Kang-ho was all things bad. He had been convicted five times and his life was in shambles because of the things he had done in the past. However, a precarious situation calls him into action when his twin goes missing. Kang-ho realises that he has a better chance to solve this mystery with the power of his twin's position. So, he decides to impersonate him.
Read More: Best TV Shows of 2018
13. Children of Nobody (2018)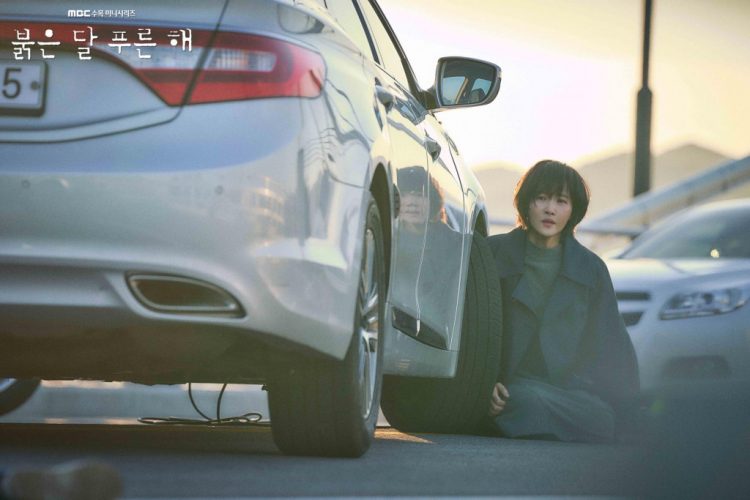 The human mind is a mystery. And the subject of psychology tries to crack that mystery. As we become an adult, we start to get a hang of why some things happen the way they happen. As adults, we can speak up when we feel something wrong with ourselves. Children, on the other hand, are too innocent to understand that. And this makes the work of a child psychologist even tougher, and important! Cha Woo-Kyung works as a child psychologist and is quite good at what she does. But, all her perceptions about her work and the psyche of children, as she understands them, are challenged when she comes across a mysterious child. Soon, she finds herself on a quest to locate the child, her only clues coming in the form of poems.
Read More: Best Crime Movies of 2018
12. It's Dangerous Beyond the Blankets (2017- 2018)
While some people love going out, socialising with people and partying hard, there are others who don't feel so good about these things. These people would rather spend their days in their bed than mingling with others. These people find comfort in the cover of their blankets and find the temptation of the cosiness of their nest too hard to let go of. These people are "homebodies" and if you are one of them, you should definitely watch this show. The best part is that you can watch it from the comfort of your bed! 'It's Dangerous Beyond the Blankets' is a variety show that brings together a group of homebodies and sends them on a trip to tackle whatever life throws their way. The second season of this show premiered this year and has received great response from critics and audience, alike.
11. Four-Wheeled Restaurant (2018)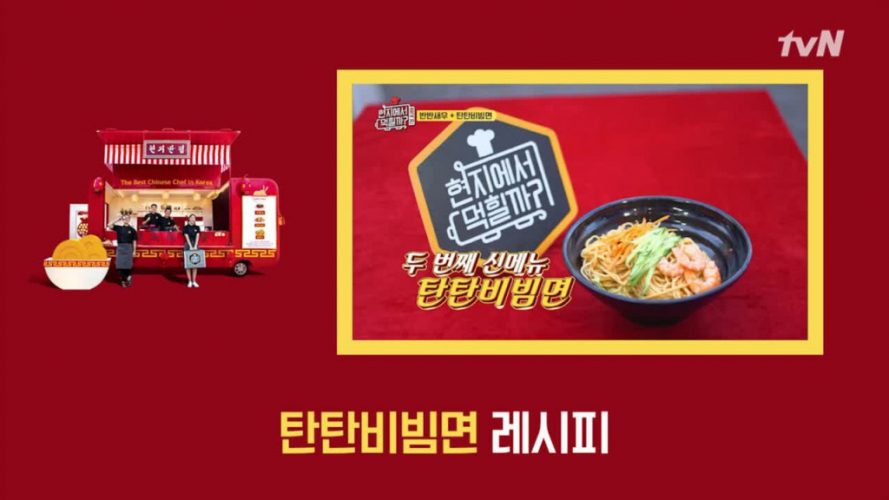 Who doesn't love food! There is a reason why TV shows like 'MasterChef Australia' have become so popular among the masses. These shows educate us on the type of food that we never knew existed, shows us the techniques used by the professional chefs, and to some who love cooking, gives a chance to find a career in it. 'Four Wheeled Restaurant' is a reality show that is all about food. It differs from other food shows in a lot of ways. First of all, it is not about competition. And second, it is about finding authenticity. You might be in America, but you can easily eat Thai food. But how Thai is it? Korean chefs who have mastered the cuisines of other countries, travel to those countries, and cook food for the people, to find out how close they can get to the authentic taste of the cuisine of that country! Doesn't it sound delicious!
10. Mr Sunshine (2018)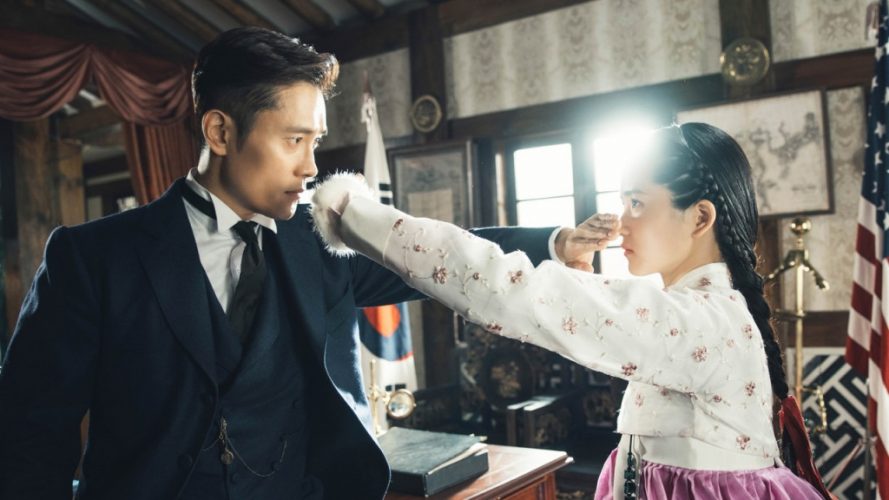 The early 1900s were a tumultuous time for South Korea, and this is where the story of 'Mr. Sunshine' is set. Eugene was born in a poor family, and to escape the misfortune, he found his way into the United States of America. His hard work and dedication helped him rise up the ladder in his career and personal life. He becomes an officer in the American Armed Forces and returns to his homeland. There he meets a girl with whom he falls in love at first sight. Also, he discovers the dark schemes that pertain to the colonization of his native country.
9. Suits (2018)
'Suits' is one of the most popular American shows. The level of its popularity can be imagined from the fact that it was earlier remade in Japan, and has now found a counterpart in Korea. It tells the story of a successful lawyer who discovers a young man with an exceptional memory. However, this man does not have a law degree. Despite this fact, he is recruited by a big firm in which the former man works. They just have to keep their secret safe. If they don't arouse suspicion, no one will investigate them. However, secrets are bound to come out.
8. Busted! (2018)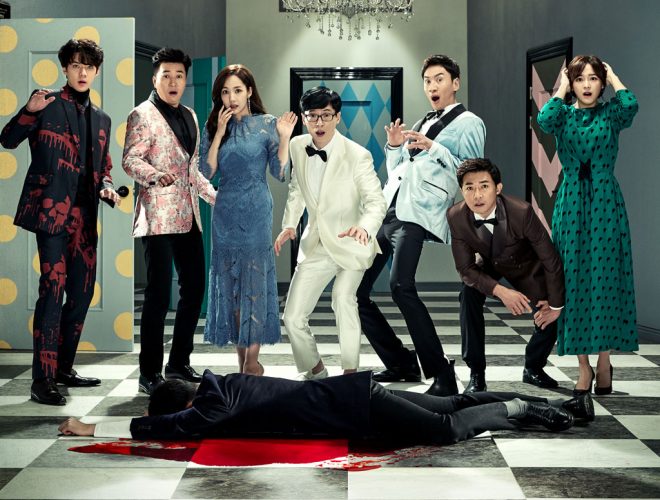 Solving a mystery is always a thrilling task. Because we don't have many mysteries to solve in real life, we turn towards TV shows and watch brilliant detectives solving unimaginable crimes. 'Busted!' follows a group of celebrity detectives in a very unusual position. They discover that they have been implanted with a chip that contains the DNA of famous detectives in history. They are a part of a secret operation and are led by an even more secretive leader. Each episode features a new episode, with the detectives solving the crimes the way their DNA counterpart would. The show is a Netflix original, so you won't have to look any harder for it. Also, it has been renewed for a second season, so you better catch up fast!
7. Grand Prince (2018)
Love has often been a motivation for a lot of things. It complicates things further when a person finds themselves at the centre of the affection showered by two different people. The problem further escalates when those two people are brothers! Inspired by the true story of Grand Prince Anpyeong and King Sejo, this show features a love triangle where two brothers are pitted against each other to gain the love of the same woman. Lee Kang is the older brother and the next in line for the throne. He is driven and ambitious and will stop at nothing to get what he wants. And he wants Sung Ja-Hyun. Sung is beautiful and caring, and she respects the Prince, but her true affections lean somewhere else. She harbours love for Lee Hwi, the younger brother of Lee Kang. With the court politics added in the mix, the plot becomes thicker with each episode.
Read More: Best Comedy Movies of 2018
6. The Guest (2018)
Yoon Hua Pyung was born with psychic abilities, and while he saw many terrible things, the most dangerous one he learnt about was Sohn. It was the most powerful demon he had heard of, the one who could not only control the person it possessed, but could also control other demons. Choi Yoon and Kang Kil-Young were only children when their families met their ends at the hands of demons. Choi grew up to become a priest and mastered in the art of exorcism. Kang became a detective, like her father, however, she is still a bit sceptic about the supernatural. These three are brought together when Sohn strikes. Together, will they be able to stop it? Or will they become prey to its dark schemes?
Read More: Best Fantasy Movies of 2018
5. My Mister (2018)
Three brothers are living different kinds of lives. The eldest, Park Sang-hoon is a person who will find happiness even in the darkest of times. But the same cannot be said about his career. The youngest, Park Ki-hoon was once expected to grow up to do great things, but that was a long time ago. He has been stalled in the same place for a long time. The middle brother, however, is the most settled of them all. Park Dong-hoon works at an architectural firm and is quite successful. His competitors are continuously trying to come up with ways to get ahead of him, and this is where Lee Ji-an comes in. She has been sent to gain his trust and find a way to bring him down.
Read More: Best Alien Movies of 2018
4. Live (2018)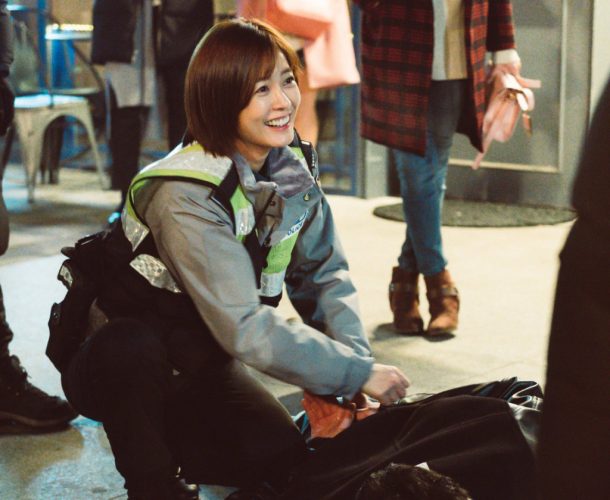 This show focuses on a group of police officers who hold different positions- from the highest to the lowest- in the office. Each of them faces a different kind of problem in their professional, as well as, personal lives. Han Jung-oh is good at what she does, but being a female officer, she has to face the ego of her male colleagues. Yeom Sang-soo has met with unfortunate things ever since he was discharged from the Army. His efforts at living a normal life go in vain. Oh Yang-chon met with quick promotions due to his initial success at solving crimes, but he was very easily demoted when he committed one single mistake.
Read More: Sexiest Movies of 2018
3. Are You Human? (2018)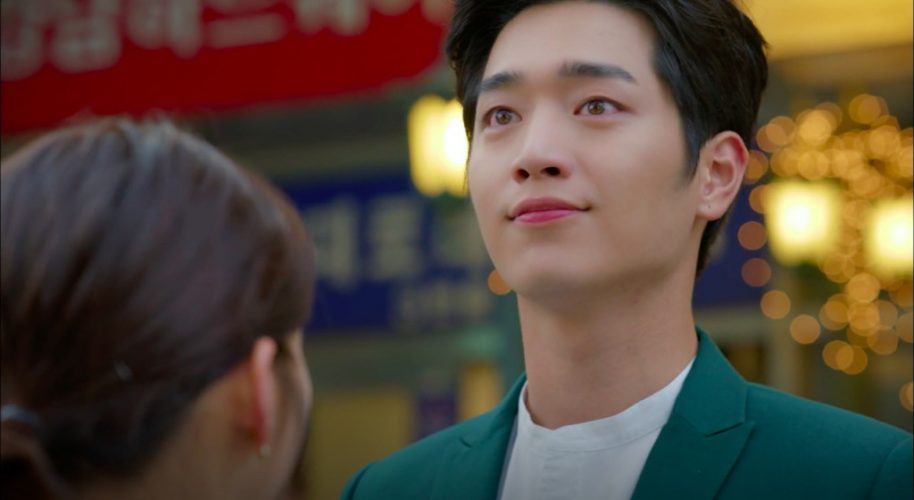 Oh Laura was a genius scientist who was highly dedicated to her work. However, it is this dedication that got her separated from her young son, Nam Shin. Over the years, unable to cope with their separation, she built various AI robots resembling her son. When her son grew up, he became an heir to a chaebol, which put him in a very dangerous position. An accident landed him into a coma, and his mother feared that his enemies would take advantage of his condition. She decides to keep his coma a secret and sends an AI in his place to carry out his duties in the company. Kang So-bong enters the mix when she joins the protective detail of Nam Shin, but grows suspicious of the AI when she experiences a different behaviour from him than she had expected from Nam Shin.
Read More: Best Inspirational Movies of 2018
2. Top Management (2018)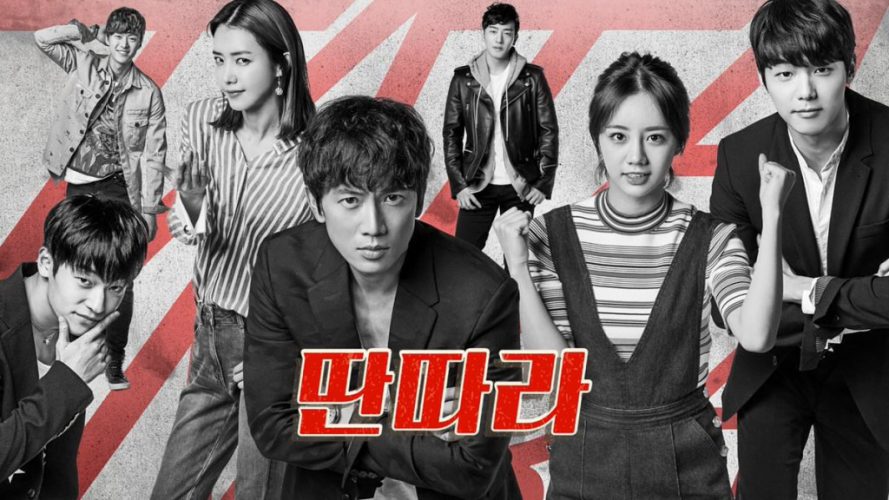 Apart from Korean cinema, Korean music has also been increasing its fanbase over the world. Popularly known as K-pop, it is a fiercely competitive industry and while it brings a lot of popularity, it also demands lots and lots of work. S.O.U.L is the group of four men who want to break into the music industry, however, owing to the cut-throat competition and the lack of a proper representative, they are finding it very difficult to sustain themselves. But then, they meet a woman who changes everything for them. She becomes their manager and helps them wade through the stormy water of the K-pop industry, and her success has a huge secret. She can look into the future!
Read More: Best Movie Scenes of 2018
1. Mother (2018)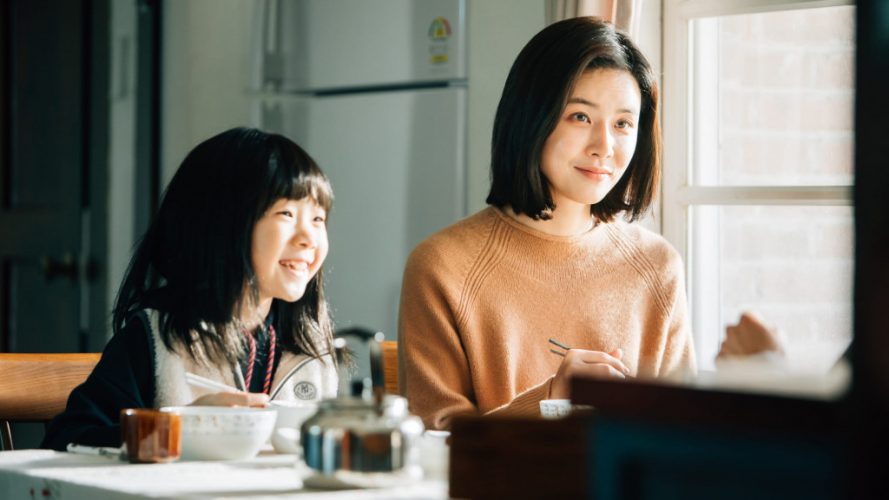 Bad things happen to people all the time. While most of the times, these things remain a secret to us, sometimes, we become privy to some horrendous acts. In such cases, people often find themselves helpless and unable to do something about the situation. But the question is, do we let things continue the way they are? How does one live their life knowing that something terrible is happening around them? How far can one go to save others? A teacher finds herself at the focus of all these questions when she discovers that one of her students is being abused at home. She decides to stop the misery of the child and takes a drastic step. She kidnaps the child and acts like her mother.
Read More: Best Korean Movies of 2018