How to classify what is sexy? Is it just about sex? Or is it about something more? Well, like the answer to most other questions, it depends. To some, sexy means sensual. To others, it means good. I classify "sexy" as something that evokes deepest desires inside you — not necessarily carnal desires. It could be a desire to love or to be loved. Or a desire to feel good about yourself. Or even a desire of your partner. Sexy to me is evocative. Every year, we come up with our own list of best sexy movies (read 2017 list here; and 2016 list here). They look very different from other list of sexiest movies on internet — because of the reasons we discussed before.
This year, we decided to come up with a more extensive list. The films on the list belong to all kinds of genre: romance, period drama, horror, suspense, thriller and even action. The thread that ties all of these films together is they are evocative in some way or the other. With that said, here's the list of top sexiest movies of 2018.
15. On Chesil Beach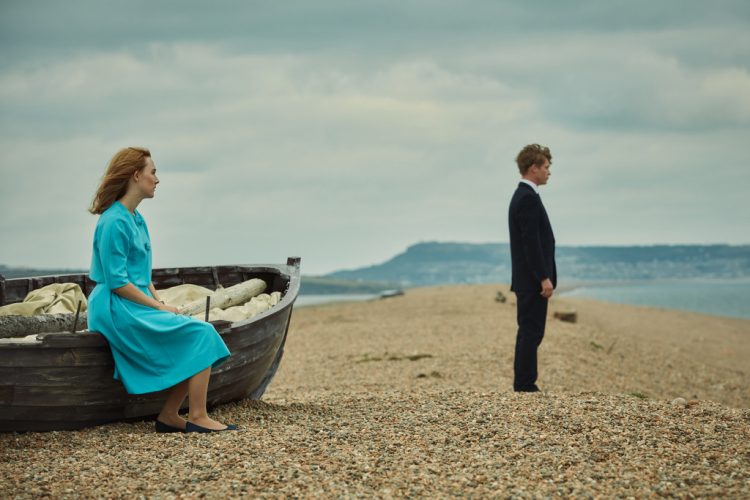 'On Chesil Beach' revolves around Edward and Florence, who have never been in love before. Neither have they been attracted to anyone or have any sexual encounters. When they meet each other, they quickly fall in love. There were some clear differences in their personalities and they came from different backgrounds, but as they say: "love is blind". When they get married and go on their honeymoon, they both feel quite nervous thinking about their first night. It doesn't go so well and Florence tells Edward that despite her love for him, she can't have a physical relationship with him. Edward refuses to accept this and their story takes a tragic turn.
Read More: Best Superhero Movies of 2018
14. Adrift
Tami meets Richard while he is planning to sail across the Pacific Ocean. She agrees to accompany him on this adventure because she is smitten by him. As they set the sail, their love has already blossomed to the point of no return. They enjoy the promise of an exciting time, but unbeknownst to them, they are walking towards mortal danger. A catastrophic hurricane destroys their ship and Tami finds herself stranded in the sea, along with an injured Richard. Now, she has to find the strength to find her way back to the land while keeping Richard alive. The film is about love; it is also about a desire to live.
Read More: Best Action Movies of 2018
13. Juliet, Naked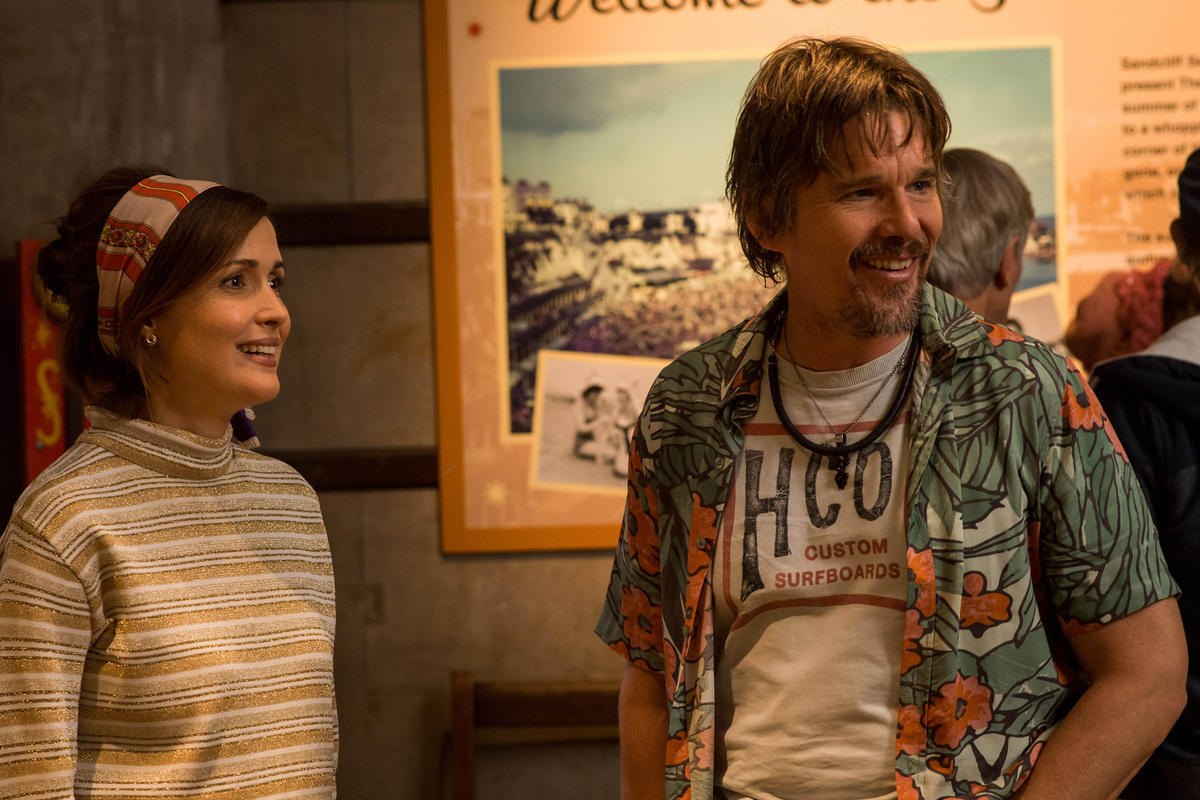 Annie's relationship would have been better had her boyfriend not been so obsessed with an obscure musician named Tucker Crowe. Her boyfriend operates a fan-site about Crowe's music, and unimpressed with Crowe's music, one day, Annie writes a negative review about one of his famous albums. The review attracts Crowe's attention and he thanks Annie for being real and honest in her evaluation. They get to talking further and develop a status where they indulge in life discussing conversations. While her connection with Crowe blossoms, Annie's boyfriend cheats on her with someone else. Annie leaves him and explores her connection with Crowe, changing both of their lives.
Read More: Best Thriller Movies of 2018
12. Vita and Virginia
A stalwart of feminist literature, Virginia Woolf was one of the most controversial figures in her golden era of writers. Though she still remains controversial, Woolf's contribution to voicing the female opinion remains undeniable. Her highly publicized private life is marked by her relationship with Vita Sackville West, a contemporary novelist with a similar style of discerning life. Director Chanya Button's incisive exploration of the gauzed up affair is inherently riveting and gorgeously personal. The floating close-ups and intimacy between the characters will leave you dizzy by the end. The film is intellectual and sensual in equal measure.
Read More: Best War Movies of 2018
11. Fifty Shades Freed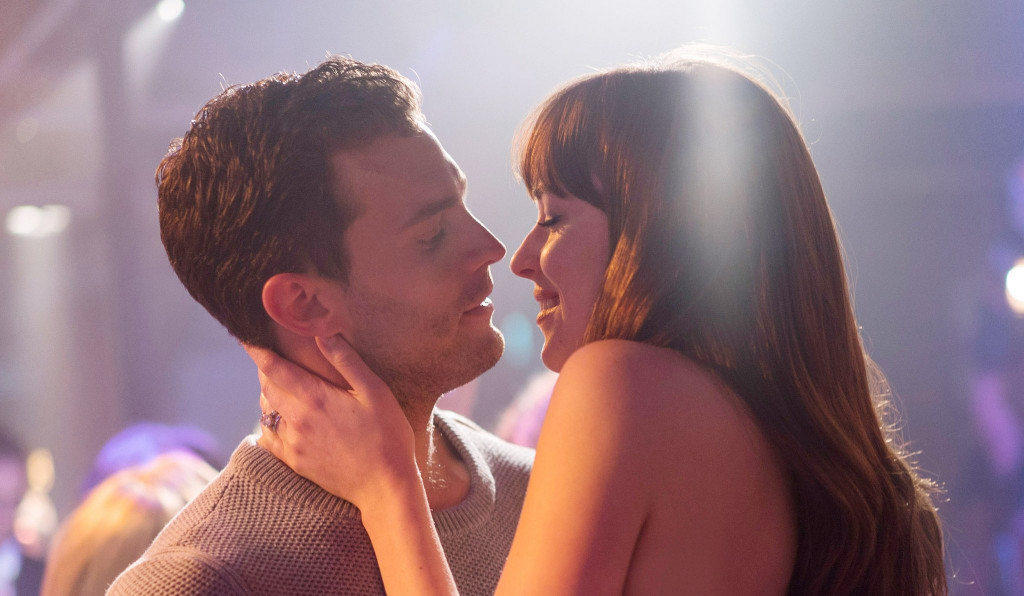 Let's just get this out-of-the-way, this movie is a pure guilty pleasure and it's only here for its explicit content. The story is not that substantial, to begin with, and also – no one cares. Anastasia Steele and Christian Grey, after marrying each other in the second installment are off to a honeymoon when it appears that Ana's former boss has been after them, who's been demanding a ransom after abducting Christian Grey's sister. Well, I forgot the rest, and frankly, if eroticism, BDSM, and torture sex can mint more than $350 million at the box office as opposed to a $50 million budget, there's nothing much to think or explain is there? But to be fare to the film, it achieves its purpose: to evoke your deepest, darkest sensual desires.
Read More: Best Indie Movies of 2018
10. Forever My Girl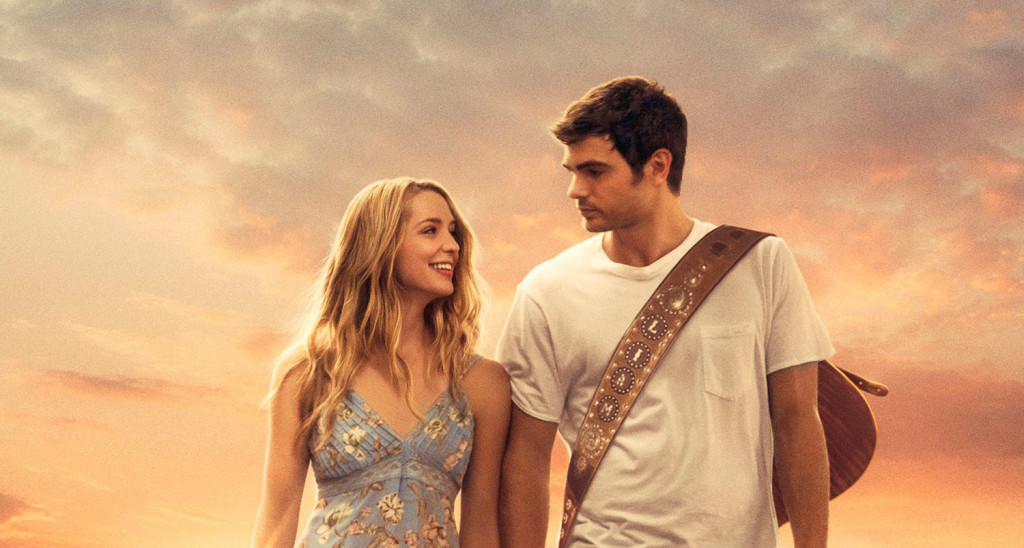 Success demands sacrifice, but what is the extent of this sacrifice? What are the things that a person should or should not leave behind? Liam Page doesn't think twice before leaving everything behind to pursue his career in music. He has a perfect relationship with Josie when they were in school. They are so much in love that they decide to get married. But, at the critical moment, Liam backs off, leaving Josie alone at the altar. Years later, he returns to his hometown, trying to reignite his relationship with his family, only to discover that no one wants him around anymore. He might as well have left until he discovers something that makes him stay.
Read More: Best Disney Movies of 2018
9. Mary Shelley
Mary Wollstonecraft had a lot of reasons to fall in love with Percy Shelley. He was a poet and she loved literature, wanting to write something of her own someday. But their love didn't find approval from Mary's parents. Realising that they will not be accepted as a couple by the blessing of their parents, they decide to elope. They find shelter in the house of Lord Byron where a certain challenge turns out to become the turning point in Mary's life. Starring Elle Fanning as Mary Shelley, this film follows the early days of the author's life and explores the romance that eventually led her to write the famed 'Frankenstein'. The film is both dark and sensuous in equal measure.
Read More: Top Grossing Movies of 2018
8. Book Club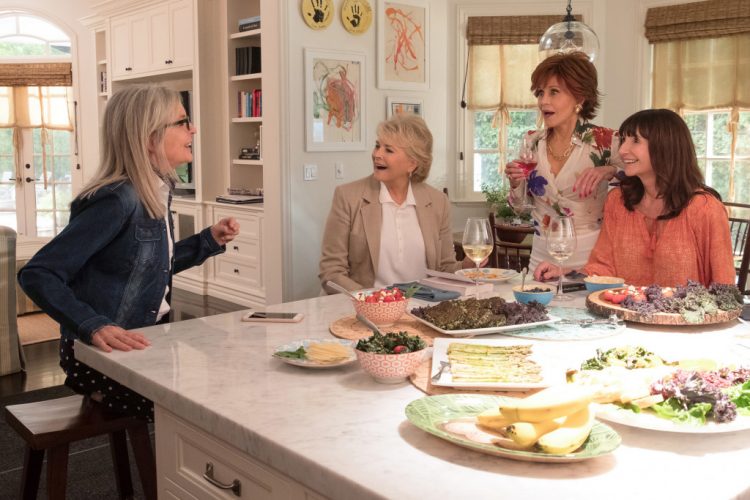 Diane, Vivian, Sharon and Carol have been a part of the same book club for over three decades. No matter how their life was when they were younger, every single one of them has something missing from their lives now. Diane has only recently lost her husband and is living alone, despite the suggestion of her daughter to come live with her, although, in a different city. Vivian has a successful business but she has always shied away from commitment as she loves her freedom. Sharon has been divorced for fifteen years and hasn't found someone for herself since then. And Carol is married, but unhappily. The romance between her and her husband disappeared a long time ago. But all their feelings are reignited when they read 'Fifty Shades of Grey'. They decide to embark on the journey of romance, one more time.
Read More: Biggest Move Flops of 2018
7. How to Talk to Girls at Parties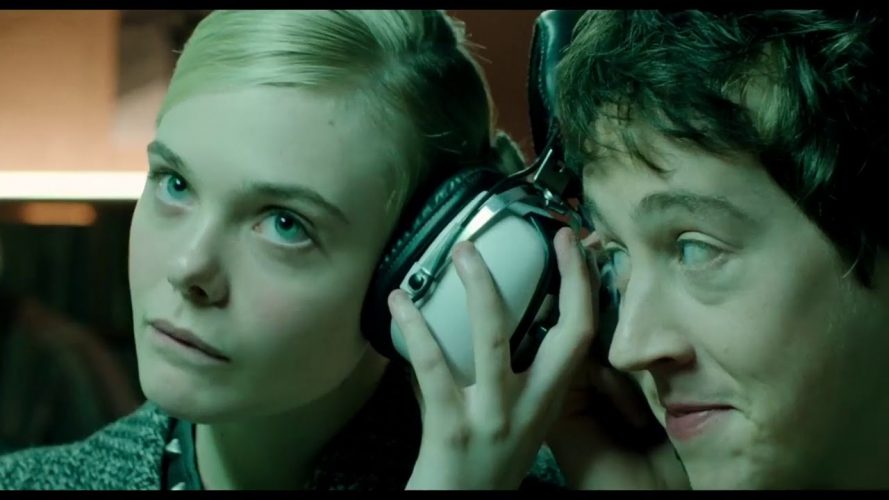 Based on the short story of the same name by Neil Gaiman, this film tells the story of a teenager who ends up at a strange party and meets an equally intriguing girl. It is the late 70s, the time when punk rock was more popular, and Enn, along with his friends, is trying to find a way to make his mundane teenage life more colourful. One night, he stumbles upon a strange house which seems to be hosting a different sort of party. There is all kind of girls here, but Enn's eyes fall on Zan and he falls for her. What Enn doesn't know is that Zan, and all the other girls in the house, are aliens, who have made a short stop at Earth. The film has comedic tones, but is also very evocative and intriguing.
Read More: Best Gay Movies of 2018
6. Disobedience
'Disobedience' charts the journey of two women brought up in a closely-knit traditional Jewish set-up, who yearn to break free. After being disavowed for having an affair ultra vires of her society's religious beliefs, Ronit returns for her father's funeral. She reunites with her former amour and sets in motion a revival of the passionate intimacy they once shared. The dilemmas that follow formulate the real conflicts of the story that hinges across the likes of female-repression, grief, tragedy, faith, and freedom. Rachel McAdams and Rachel Weisz light up the screen in scintillating fashion, carving their characters with a tangible, raw emotional force that surprises. Overall, the film is a sensual unforgettable experience.
Read More: Best African American Movies of 2018
5. Suspiria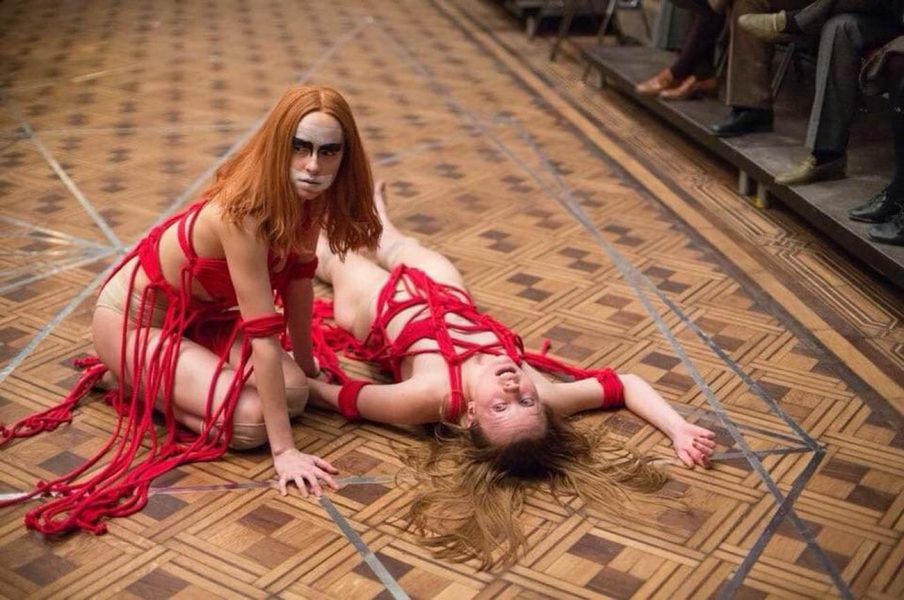 'Suspiria' boasts of a star cast like Tilda Swinton, Dakota Johnson, Chloe Grace Moretz who have often been known for their character-based roles. The story revolves around a dance academy which is supposedly haunted in a weird, unexplained manner and a dancer named Susie Bannion (Johnson) who has enrolled herself in the academy which is apparently governed by a coven. The film has plenty of scary moments and it has Dakota Johnson, who dazzles in a role tailor-made for her. Overall, 'Suspiria' may not reach the great heights of the original film, but it still does wonders as a sensual, erotic horror film.
Read More: Movies Like Hunger Games
4. Red Sparrow
Jennifer Lawrence plays Dominika in and as 'Red Sparrow', a ballet dancer who, owing to her bad financial conditions, her leg injury which ended her ballet career, and to support her ailing mother, agrees to spy for and seduce a Russian gangster and ends up being sexually assaulted, which eventually leads to the killing of the rapist by an SVR operative. To escape any leakage of information, she has to enrol in a training school to officially become a "sparrow" – a specialized seductress-spy trained to seduce their targets and elicit the necessary information. Multiple assaults, sexual offenses and falling in love proves costly to Dominika as the movie progresses and she ends up double-crossing her own evil uncle to stay out of trouble. 'Red Sparrow' is the first movie where J Law goes for full on-screen nudity; it is also of her darkest, most violent movies to date.
Read More: Upcoming Jennifer Lawrence Movies
3. Blockers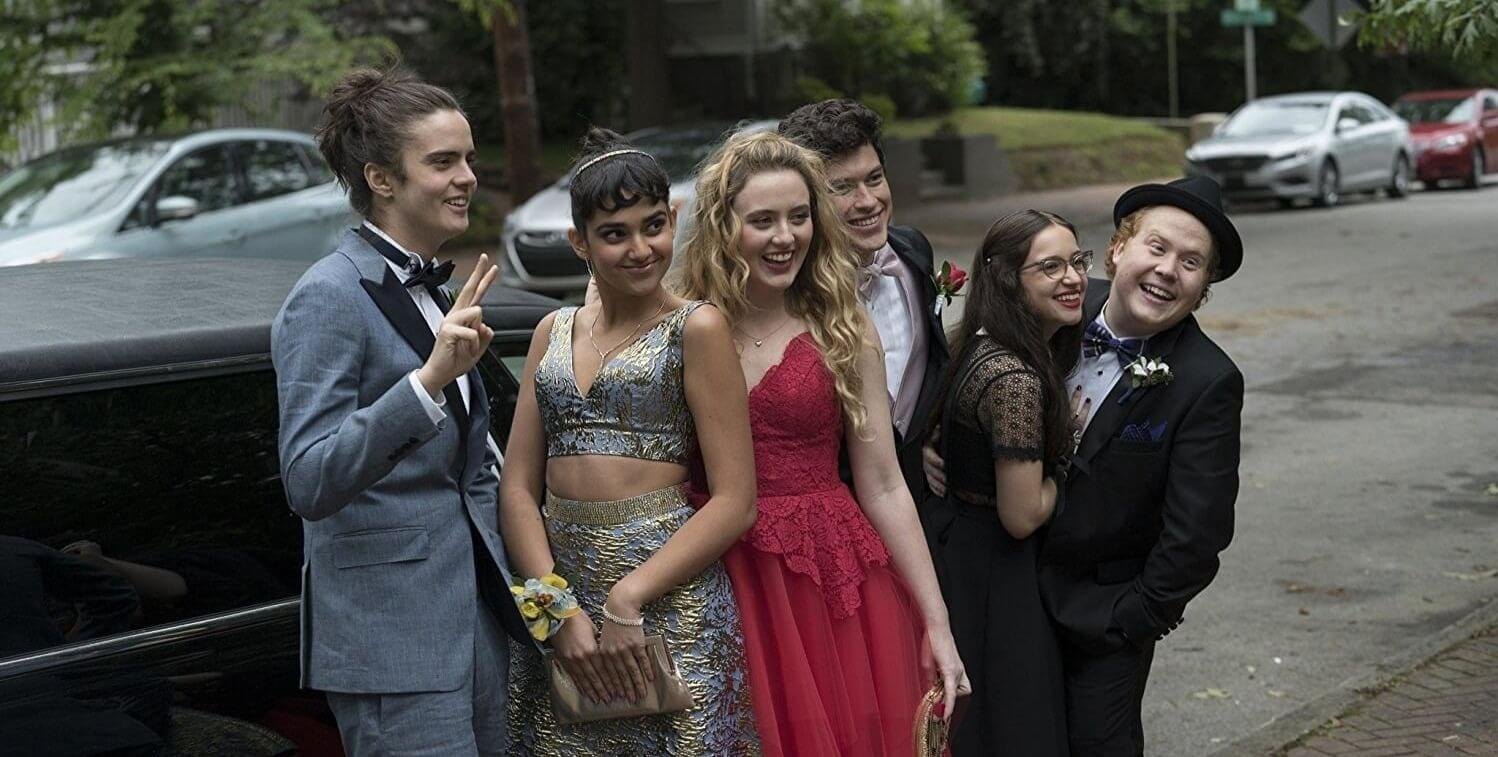 A sex-comedy at the outset, 'Blockers' are a trio of parents who don't want their daughters to lose their virginity on prom night. While it doesn't take a second to guess how the movie could end, 'Blockers' has still brought a lot of freshness to the sub-genre and is replete with splendid performances. A thoroughly enjoyable and fun affair, 'Blockers' is a clear departure from the expected staleness belonging to the movies of its category which makes it stand out. Speaking of the sexiness, the movie has a lot of nudity, mostly male frontal, along with many sex scenes which are albeit implied.
Read More: Best Sex Comedy Movies
2. Cold War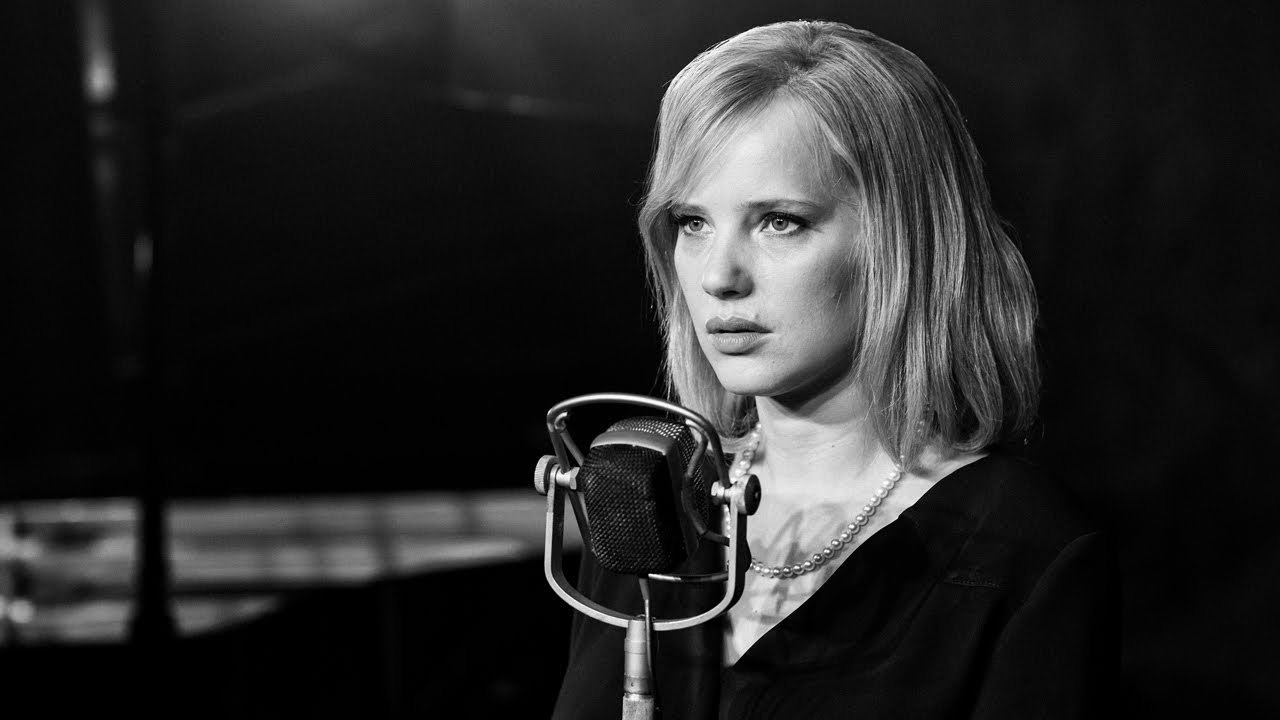 It is during troubled times that love comes out in its full glory. Inspired by the story of his parents, the director, Pawel Pawlikowski made this film about two lovers who try to keep alive a relationship that is doomed from the beginning. Set in Cold War-era Poland, Wiktor, a music director is trying to find a new voice with which to dazzle the world. In one of the auditions comes Zula, a beautiful young woman whose voice is as sweet as her mysterious character. Smitten with her beauty and talent, Wiktor pursues her love which takes the lover on a journey that is tumultuous not only romantically but also politically. You won't see a more sensual love story this year.
Read More: Best Spanish Movies of 2018
1. A Star Is Born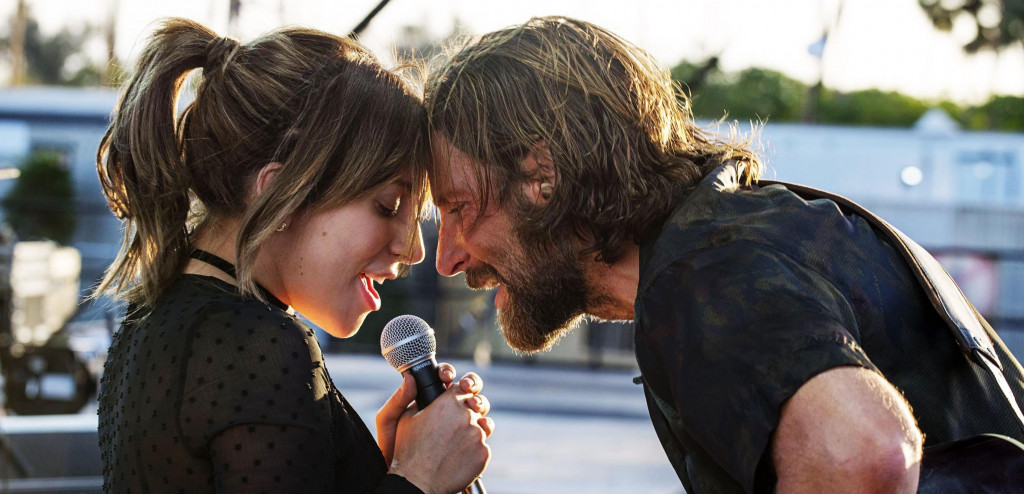 The story of 'A Star is Born' will sound familiar to you even if you haven't seen any of the previous films. The film follows Jackson Maine (Bradley Cooper) who is an alcoholic rockstar. He attained stardom years ago, and the pressures of fame have isolated him. His much-older brother (Sam Elliott) manages his career, but Jackson likes to be in control (or lack thereof) of his life off the stage. One night Jackson wanders into a drag bar looking for a drink and finds an amateur performer with a shockingly beautiful voice. Ally (Lady Gaga) and Jackson connect instantly. He sees her potential and convinces her to sing with him on the stage. As Jackson and Ally grow closer, their singing careers go in opposite directions. Ally gets her own record deal, and soon she finds herself in the midst of fame and accolades. Meanwhile, Jackson, who is already neck deep in alcohol and drugs, swiftly falls into a deep dark place from where he may never be able to return.
With its beautiful music and strong performances, 'A Star Is Born' excelled as the heart-breaking, tearjerker and impactful love story that will stay with long after you've watched it. It is a film that that might make you fall in love with your partner all over again. It is deeply romantic and affecting.
Read More: Best Romantic Comedies of 2018