This winter break I decided to sit down and spend my time sipping hot tea, comfortably rolled up undercovers cozily watching Korean films. And I can assuredly smile back with satisfaction and joy at the decision. Korean cinema operates at a level that makes American cinema look unimaginative and dull. The layered plots, the perfectly paced narrative, and the exceptional performances (almost always) are the highlights of Korean films. Devoid of meta-physical frippery and unrequired commercial outlays, Korean films are a rarity in this time of globalization and commercialization. Here are the 10 best Korean dramas that you can watch online. Happy reading!
10. Once In a Summer (2006)
Flashbacks and summer retreats can fill your eyes with tears and mind with nostalgia. 'Once In A Summer' combines both and brings to us a beautiful story of love and separation. A determined assistant producer convinces Professor Suk, a former academician to make an appearance on his show for ratings. The flashbacks are set against the backdrop of an iron-fisted dictatorship under the ruthless Park Chung Hee. The turmoil and state of unrest become the canvass for Yun Suk to paint a picture worth a thousand words with a charming stranger. The apparently sumptuous portrait, though, only masquerades sordid lies and deep secrets of Suk which troubles the relationship. Suk becomes a vessel, bridging the past and the present, a recurring motif throughout the movie. Heart-rending performances and realistic writing make this atmospheric feature a match for the very best dramas in the industry. Watch it here.
Read More: Best Korean Thriller Movies of All Time
9. Always (1989)
'Always' vividly brings to life a prepossessing tale of fate and fortunate love. The narrative indentures Cheol-min, a lonely and taciturn man detached from the world and insouciant to his surroundings, and Jung-Hwa, a kind-hearted simpleton who gradually loses her sight. The two meet one night in the parking lot, where Cheol has employed himself as an attendant, as Jung, who's unaware of the fact, opens up to him believing him to the former attendant. It sparks a passionate affair that strengthens every day. Riding on its aesthetic cinematography and endearing performances, 'Always' emerges an equal match to its contemporary features and complex ideas of love and loneliness. Watch it here.
Read More: Best Korean Dramas of 2017
8. Hello Ghost (2010)
Sang-Man Cha Tae-Hyun attempts to commit suicide by jumping off a bridge. His futile attempt creates a bigger problem for him: he now sees ghosts everywhere. Sang-Man then goes to the hospital and gets an examination. While at the hospital, Sang-Man meets nurse Jung Yun-Soo and quickly falls in love. But those pesky ghosts still haunt him everywhere he goes. Sang-Man then attempts to help the ghosts fulfill their unrealized dreams to get them to leave him alone once and for all. The writing and conceptualization mimic that of Charlie Kaufman, with similar themes dealing with existentialism, unrequited love, and a sustained sense of melancholic bereavement in life. Intelligent writing and jolly pacing make 'Hello Ghost' a perfect watch for your weekdays blues. Watch it here.
Read More: Best Korean Horror Movies of All Time
7. The Yellow Sea (2010)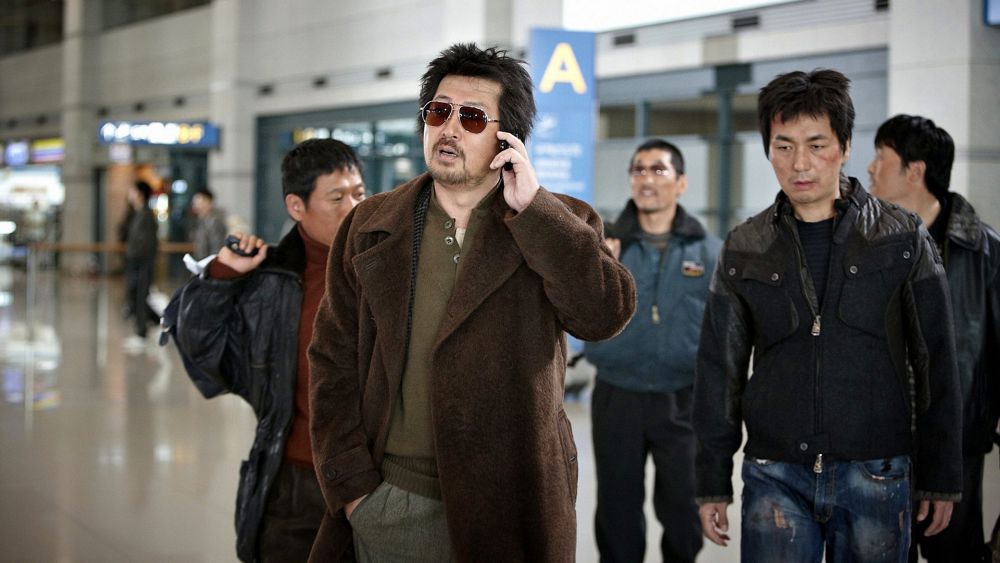 'The Yellow Sea' is an action movie at its core but retains elements of drama in spirit. A delirious Gu-Nam toils away at night to earn living as a taxi-driver. Off-duty takes him incessantly from one casino to others and exhausts his time in gambling. He lands up drowning in debt and sees his wife leave him as well. He's offered a way out of his misery: kill. He reluctantly agrees but predicaments himself out of options as things go awry. Pacing is a key element of Korean films and 'The Yellow Sea' is no different. Bolstered by a tour de force performance by Ha Jung-woo, 'The Yellow Sea' makes comfortably past the racing line with a pitch-perfect tone and ravishing outdoors. Watch it here.
Read More: Best Korean Comedy Movies
6. Spring, Summer, Fall, Winter… and Spring (2003)
The delightful film presents a thoughtful medley of the urban and the rural through a romantic perspective. A young teenager lives in a secluded monastery, serving as an apprentice to an aging master. His spiritual beliefs and existence are challenged as one day a beautiful girl arrives at the monastery seeking help, as he falls in love with her. He faces a quandary: show steely determination and abdication to stay back and continue his practice, or go after the girl to start a new chapter of his life. The aesthetically powered narrative soulfully crafts a deft tale of sacrifice and muffled love we all experience at some stage in life. Its charismatic leads give a terrific performance and sustain the intensity with admirable ease. Watch it here.
Read More: Upcoming Korean Dramas We Are Excited About
5. A Moment to Remember (2004)
The 2000's were a really productive period for Korean cinema, where it managed to produce, in the late Roger Ebert's words "cinema worth 50 years of Hollywood." 'A Moment to Remember' was one of the leading reasons behind the statement. Based on the Japanese television show 'Pure Soul' the drama is a ravishing and poignant statement about spiritual and abstract love, unhinged and unattached to diseases or anything else. Su-Jin buys a coke from a store and forgets the same on the counter. Journeying back to retrieve it, she spots a man exiting the shop with a can of coke. Mistakenly believing it to be hers, she pilfers it in her possession and nonchalantly ventures on the bus. When she strangely forgets her wallet, she returns and finds the coke wasn't hers after all. A visit to her dad's construction site divulges the man to be a worker. Overridden by guilt and the man's sensitivity, Su-Jin soon makes advances an the two marry. A happy ending eludes as Su-Jin is diagnosed with Alzheimer's. Initially, the forgetfulness adds to the charm of the film and pleasantly refreshes the screen. But the trait becomes toxic and bears grief as the movie progresses in the end. There's a grave sense of sensuality in the whole thing as it plays out and that enough to arrest your attention and bind you until the last moment. Link: Watch it here.
Read More: Best Extreme Asian Movies of All Time
4. Memories of Murder (2003)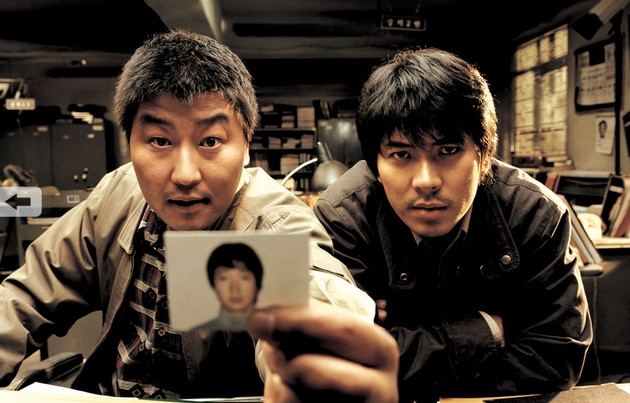 A series of similar murders of women embroils a small town into panic and a state of bewilderment. Owing to the ineptness of the local police force, a detective from Seoul is called in to assist and solve the mystery. A closer look unmasks some common traits: the victim is always a woman wearing red, is attractive; the murders always take place on rainy nights, and every time they take place, someone requests the song "Sad Letters" to be played by the radio house. The women are found gagged and tied down with their own clothing materials. A survivor leads the detective to a possible suspect. The semen from the bodies is sent to America to be matched up with the suspect's' DNA. The report is negative and the suspect is set free. The film is based on the true story of Korea's first instance of serial murders back in the 1980's. The mystery still remains unsolved and has run out its statute limitations. Watch it here.
Read More: Best Chinese Action Movies of All Time
3. Oldboy (2003)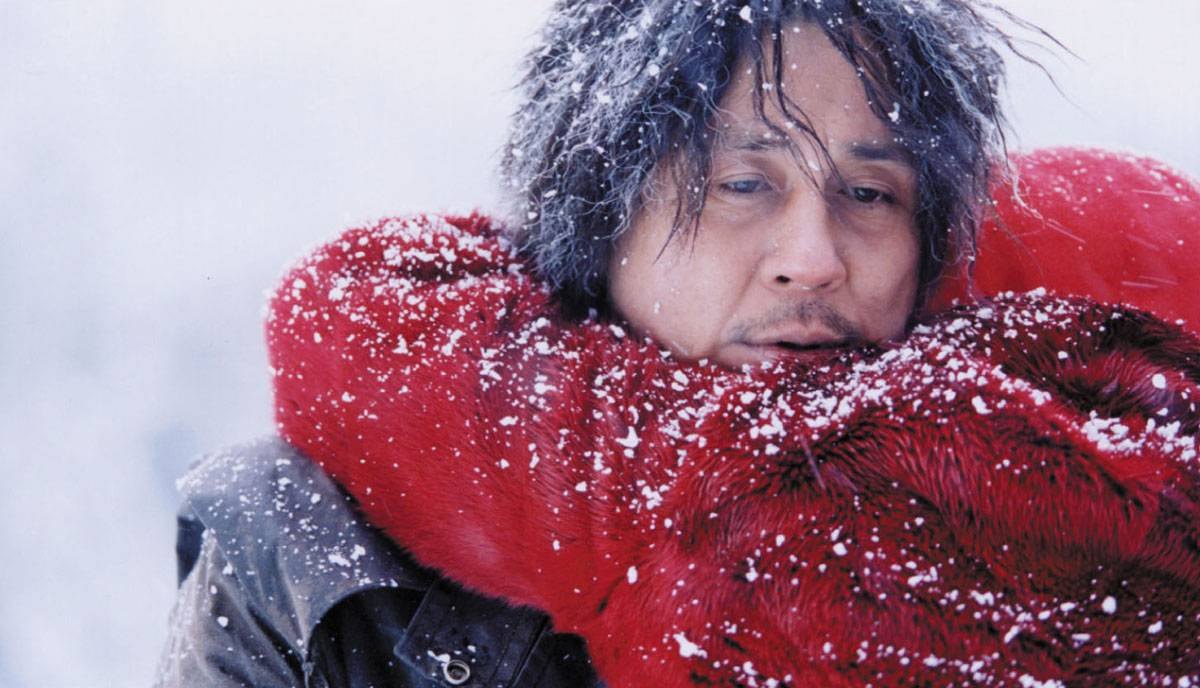 Park Chan Wook's cinematic brilliance is certainly immeasurable by ratings or box office collections. Even if they are, he is certainly solid on both the points. 'Oldboy' forms a part of the 'Vengeance' trilogy directed by Wook which have the same thematic undertones. Oh Dae-Su is accidentally imprisoned for 15 years, held as a captive with no merciful benefactors. When he is cognizant of his wife's murder, he invests most of his time training for the inevitable day he would face the murderer and plans an elaborate escape. I'll just stop there and not ruin the movie for you. Adjectives will run out before the virtuosity of this masterpiece can be described. Sensational filmmaking and acting. Watch it here.
Read More: Best Korean Movies of All Time
2. The Wailing (2016)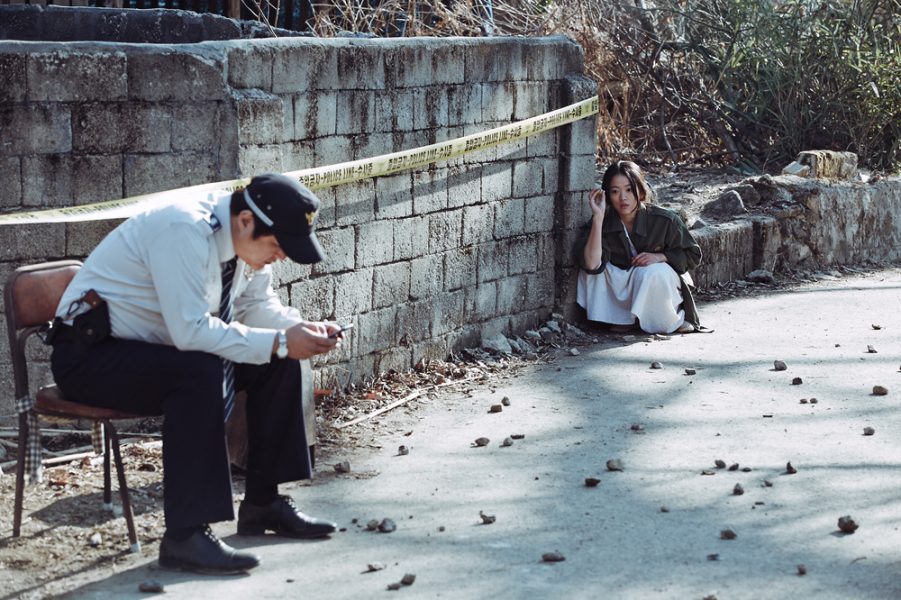 A village is plagued by murders and a mysterious disease. The local police officers notice the same and attach them to the arrival of a strange Japanese. Tales of his nefarious crimes overtake everything else and the unfathomable nature of the deaths puzzle them. While at one of the crime scenes, Jong-Goo, a policeman on the case, notices a girl throwing stones at him who later confronts him with evidence and lures him into the house. It is there he encounters the Japanese with bloodshot eyes wearing nothing but a diaper. When his daughter starts showing similar signs of illness, he has an altercation with the Japanese, where his partner finds a box with items belonging to the victims and their pictures. A shaman is hired and performs a spell that apparently will drive the evil out. It doesn't and things take a turn for the worse. It turns out that the Japanese was the cause of everything and the shaman was just an assistant, while that mysterious woman was trying to save Goo's family. 'The Wailing' is a magnum opus of modern day cinema, perfect in every aspect. The atmospheric drama is a harrowingly beautiful and riveting piece of work that should be a must-see for everyone on this planet and outside. Watch it here.
Read More: Best Korean Romantic Movies of All Time
1. The Handmaiden (2016)

This film made me envious. How could someone be so good? Wook's prodigal intellect once again comes into action and weaves a story of such finesse and guile and deception that makes me, and dare I say, title it as the best movie of 2016. 'The Handmaiden' sees a con artist who wants to con a lonely princess with the aid of an orphaned apprentice. Little does the latter know that the former plans to connive with the princess to outsmart her and lock her up in a mental asylum forever. But he doesn't know; the princess and the handmaiden fool him to his death and live a life together happily. The tonal and perspectival change over the course of the three parts is simply sensational and spell bounding. Exquisite acting just furthers the atmospheric feel and inherent ingenuity of the film. Such immaculate pieces of work are the reason why I still believe in God and his plans to see I live out a happy life. Watch it here.
Read More: Best Asian Action Movies of All Time