Walt Disney was one visionary, who knew how to keep generations of audiences entertained. Disney gave the iconic Mickey Mouse to the world, and we just can't thank him enough! Walt Disney began developing story ideas of authors from across the globe, transforming them into feature films that each of his audience would enjoy. The father of Hollywood's animation industry knew the tricks of the trade and that is how he set up the Walt Disney Animation Studios, which post his death too, continues to make movies on popular timeless tales.
Most of the stories from the production company are based on fairytales, while several others are original pieces of work, which take their makers halfway across the globe so that they can bring authenticity in their narratives. Post Disney's demise, his animation studio started collaborating with other animation production houses to bring forth entertainment films, but Disney loyalists say the good Disney films are the ones that the Mouse House produces all by itself. Here's a list of top Disney movies ever made, most of which are still loved and revered by people. You can watch some of these best Disney movies on Netflix, Hulu, or Amazon Prime.
15. Bolt (2008)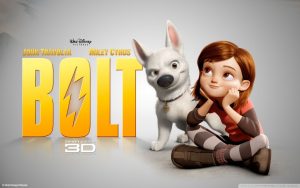 This John Travolta-Miley Cyrus starrer was one cute movie, which portrayed how a 'show dog' finds it difficult to come to terms with the world outside showbiz. Dealing with an identity crisis, Bolt, separated from his owner Penny, had been made to believe he had superpowers all his life. He then learns to adapt himself to a new street life with some oddballs in tow. The movie had a 'caped canine' as the protagonist and that struck a chord with the younger audiences, bringing 'Bolt' all the acclaim.
Read More: Best Lifetime Movies of All Time
14. The Hunchback of Notre Dame (1996)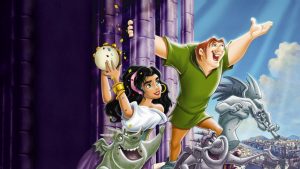 Based on Victor Hugo's gothic novel of the same name, this Disney movie was produced during the Disney Renaissance Era, when filmmakers in animation were trying out darker subjects. Although the original work was way too grim for the younger lot, Disney's adaptation on Notre Dame's misshapen yet kind-hearted bell-ringer won a million hearts. Quasimodo's unrequited love for Esmeralda was something the elders empathized with too.
Read More: Best Alien Horror Movies of All Time
13. Bambi (1942)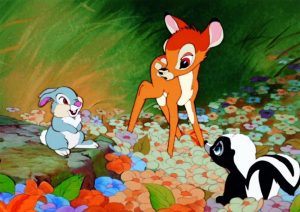 A story toyed with umpteen times in Hollywood, this Disney movie was a coming-of-age-story, which narrated the tale of a white-tailed fawn, who, after his mom is shot down by a hunter, goes on to live a life on his own, eventually becoming the leader of his herd. A tale of friendship, love and loss, 'Bambi' is a movie people still remember for its endearing narrative. And we… we totally fell for Thumper, Faline and Flower!
Read More: Best Ice Skating Movies of All Time
12. Lilo & Stitch (2001)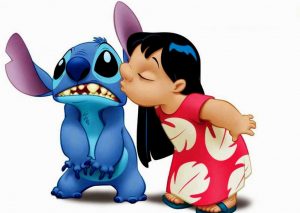 An original piece of science fiction, 'Lilo & Stitch' narrated the story of how an alien, programmed to destroy everything in its path, yearning for freedom, ends up leading a life on a Hawaiian island as part of Lilo's family. The film gave us major friendship goals and had groovy Elvis Presley songs in the background, which not just made the film very endearing but also very engaging. The funny names of people from outer space and Stitch's crazy antics were worthy of laughter.
Read More: Best Fairy Tale Movies of All Time
11. Mary Poppins (1964)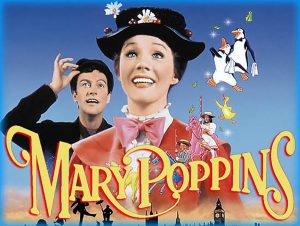 Way ahead of its time, this film was a live-action feature film from the Disney stables that upped the production house's value. With thirteen Motion Picture nominations, the film which received five Oscars, starred the beautiful Julie Andrews in the lead, who also won an Academy for her performance in the film. 'Mary Poppins' was Walt Disney's greatest accomplishment back in the time. We still can't spell "Supercalifragilisticexpialidocious" properly! Can you?
Read More: Best Spider Movies of All Time
10. Snow White and the Seven Dwarfs (1937)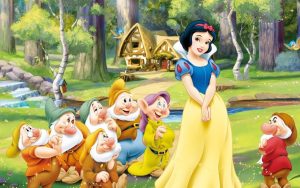 Post the featurettes on Mickey Mouse, 'Snow White and the Seven Dwarfs' was Disney's first ever full-length animated feature film. Although panned by the critics back then for it being too flimsy and a tad too delightful, the movie won an Honorary Academy Award for Walt Disney's pioneer animation work. Disney also won a unique Oscar trophy, which reminds us of one of the greatest storytellers of all time.
Read More: Best Ship Movies of All Time
9. Wreck-It Ralph (2012)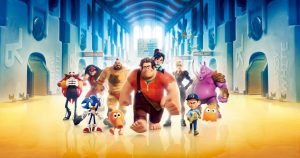 The film with an original storyline, takes place inside the arcade game boxes, once the lights are out. It narrated the story of Ralph, the lovable villain of an arcade game, who in pursuit of becoming a hero and overshadowing the good guy Felix, inadvertently creates a lot of problems inside the gaming world. 'Wreck-It Ralph' was odd and meticulously made on a topic, none had thought of before director Rich Moore. Can't just wait for the sequel to come out!
Read More: Best Danish Movies of All Time
8. The Little Mermaid (1998)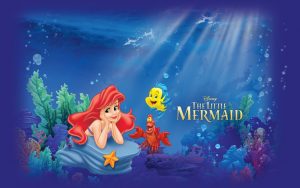 Adapted from Danish author Hans Christian Andersen's original fairytale, 'The Little Mermaid' was one of the best Disney productions that depicted life under the sea. Ariel, Flounder and Sebastian raised the bar of the film after the company saw a lull in its releases. The timeless classic was appealing, enchanting and had all the emotions in the right place. Not just the younger audience, the film was a hit amongst elders alike.
Read More: Best Filipino Movies of All Time
7. Moana (2016)
Unarguably the first ever Disney princess, who did not need a prince to prove her worth, the light-hearted film is a take on a Hawaiian mythology, brought alive by Ron Clements and John Musker. 'Moana' follows the adventures of a free-spirited teenager from the island of Motunui, who is chosen by the ocean to journey across the world to find the heart of Te Fiti. The musical film featured Dwayne Johnson as Maui the demi-god, on whom the legend is based. The film had a positive response at the box office all over and it still continues to entertain the audiences.
Read More: Best Country Music Movies of All Time
6. Big Hero 6 (2014)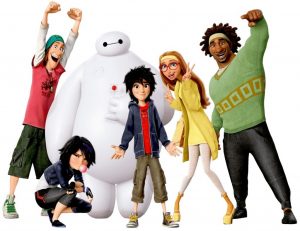 When Disney acquired Marvel Entertainment, the first thing directors came up with was an idea for an animation film featuring one of the comic book's characters. 'Big Hero 6', followed the adventures of engineering whiz kid Hiro Hamada, Go-go Tomago, Wasabi, Fred, Honey Lemon and the pudgy humanoid health care companion Baymax. A family entertainer, the film was an edgy action comedy that instantly evoked a positive response from cinefans across the globe. Oh! And did you manage to spot Stan Lee in a cameo?
Read More: Best Roman Movies of All Time
5. Aladdin (1992)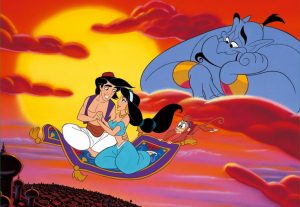 This tale from the Arabic book "One Thousand And One Nights", was one of the most loved stories, which was centered around a street urchin Aladdin, who falls for the Emperor's daughter Jasmine. 'Aladdin' was a rags-to-riches story, which found credibility in almost its total depiction of the fairytale. With eye-catchy detailing of the background and the quirky Genie, voiced over by the late actor Robin Williams the film became even more enjoyable for all generations.
Read More: Best Princess Movies of All Time
4. Frozen (2013)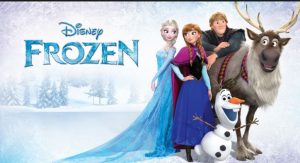 Disney's adaptation of "The Snow Queen", renamed 'Frozen' was the highest grossing animated movie of all time. Having won two Academy awards, the film featured a newly-crowned queen Elsa, who secretly fights her inner demons and also her magical power to turn things into ice. The musical extravaganza brought two new princesses into the limelight and into the already long list of famous Disney princess. Just like Olaf, the comic relief in the film, we like warm hugs too!
Read More: Best Vikings Movies of All Time
3. Beauty And The Beast (1991)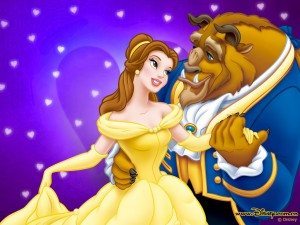 This tale as old as time, became an instant hit with its storyline and screenplay, spawning another successful live-action version in the first half of this year. A charming prince under a magic spell, turns into a beast and imprisons Belle over a period of time so that she could love him and break him free of his curse. The film's brisk storytelling and its affable characters take us down the memory lane each time.
Read More: Best Hockey Movies of All Time
2. The Jungle Book (1967)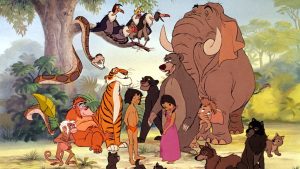 Mowgli is quite a familiar name among disney fans, thanks to Rudyard Kipling's narration of the feral Indian child. Set in the deep jungles of Seoni, Disney's adaptation of 'The Jungle Book' was an instant hit back then. It brought alive the tale of Mowgli, Bagheera, Baloo, Colonel Haathi, Shere Khan, Kaa and the wolf pack and their adventures were something the audiences loved to watch. The film with a hundred per cent repeat value is loved by children of all generations!
Read More: Best Wedding Movies of All Time
1. The Lion King (1994)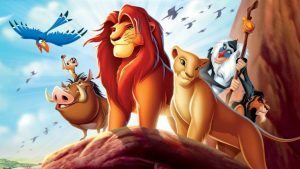 The film opened with a loud roar at the box office and continues to entertain with its underlying Shakespearean theme. One doesn't need to write much about it; just watch it for yourself during your greatest lows and see how life has "hakuna matata"!
Read More: Best Gymnastics Movies of All Time