Weddings are like fairy-tales. They can also be nightmarish, fatiguing, nerve-wracking or an emotional awakening, among other things. Even in our mundane, normal lives, we know that there is rarely a wedding that hasn't met the slightest form of glitch. There is always something (no matter how little) that goes awry, and there is at least one person who gets upset or disappointed. But these problems seem trivial compared to the twisted weddings that Hollywood puts in front of us. Maybe it's the relatability or the fun of seeing someone else get caught up in the silly circle of life that we enjoy watching wedding-movies so much. It could be the love for fairytale-ish endings, or just because you want an idea for your own wedding that makes you want to watch these dreamy, romance films.
There are films like 'My Best Friend's Wedding', '27 Dresses', 'Bridesmaids', etc. that have found more familiar grounds with the audience. And there are a ton of films that are set in or around a wedding, I have tried to narrow down the list. Here is the list of top wedding movies ever. You can watch some of these best wedding movies on Netflix or Hulu or Amazon Prime.
10. I Love You, Man (2009)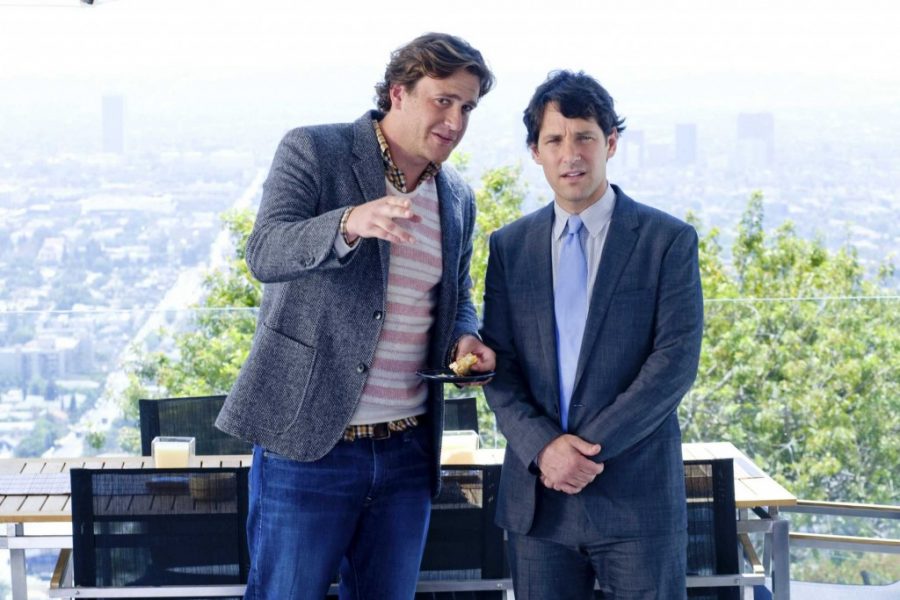 When Peter proposes his girlfriend, Zooey, for marriage, he doesn't realize that he won't have anyone to call best man. Due to his lack of male friends, and a tight family circle, Peter has to venture out into the world to find a best man for himself. After a couple of misses, Peter hits it off with Sydney. Turns out, Sydney is a peculiar soul. As Peter begins connecting with him, his relationship with Zooey dwindles.
Read More: Best Slapstick Comedy Movies of All Time
9. Meet the Parents (2000)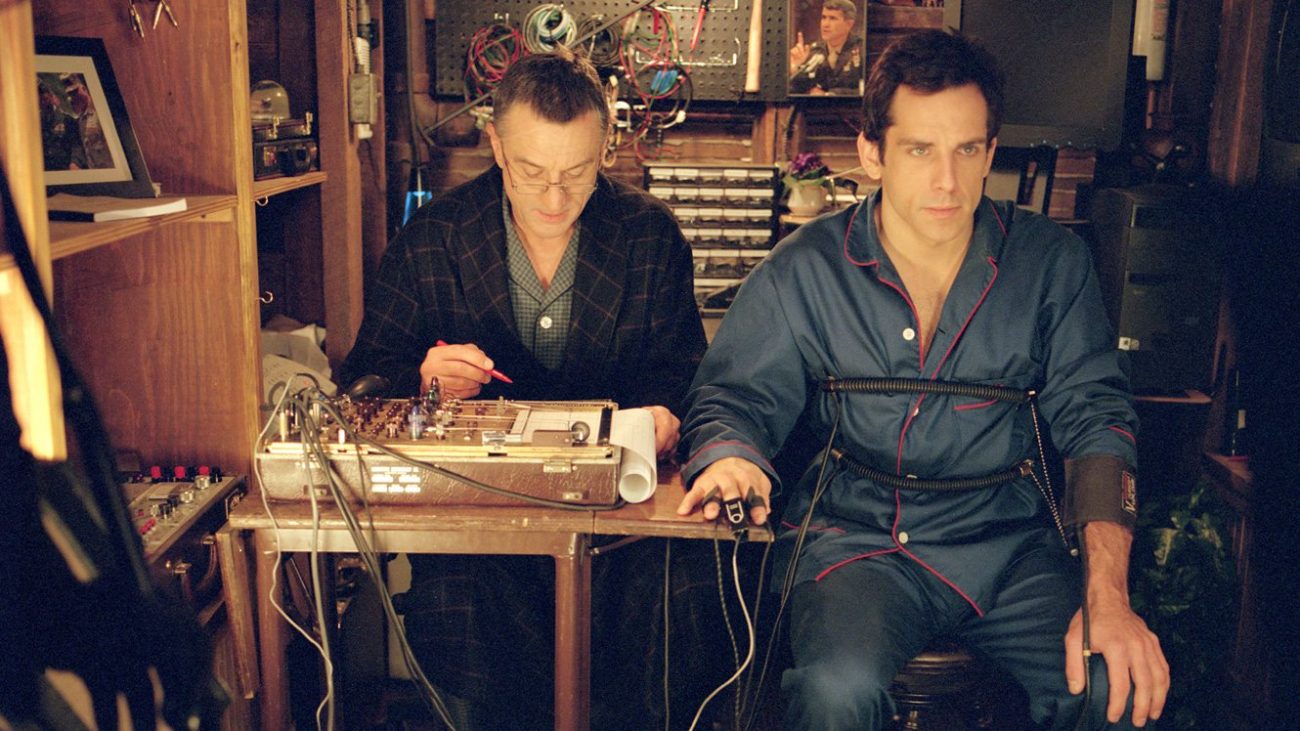 Before you propose someone for marriage, it's a good idea to get to know their family first. This is exactly what Ben Stiller's Greg is trying to do in 'Meet the Parents'. Greg visits his girlfriend Pam's parent's house when he is invited to Pam's sister's wedding. His plans of proposing Pam are thwarted when his luggage, along with the engagement ring, is lost at the airport. Greg decides to develop good faith with her family first. But Pam's father Jack is in no mood of cutting a slack for him.
Read More: Best Disney Movies Ever
8. Rachel Getting Married (2008)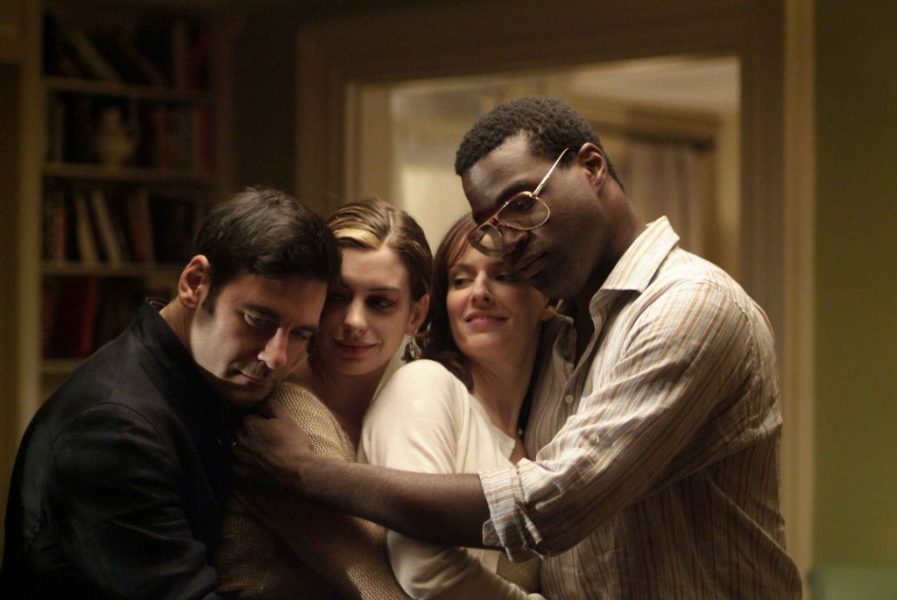 One of the most certain things to be present in a wedding is a 'black sheep' member of the family. That's what Kym is in her sister Rachel's wedding. She is allowed a break for a few days from rehab in order to attend the wedding. But it isn't just the addiction that sets her in crosshairs with the rest of the family. As the whole family reunites for the wedding, Kym's past issues resurface and she has to come face to face with her transgressions.
Read More: Best Movies Ahead of Their Time
7. Royal Wedding (1951)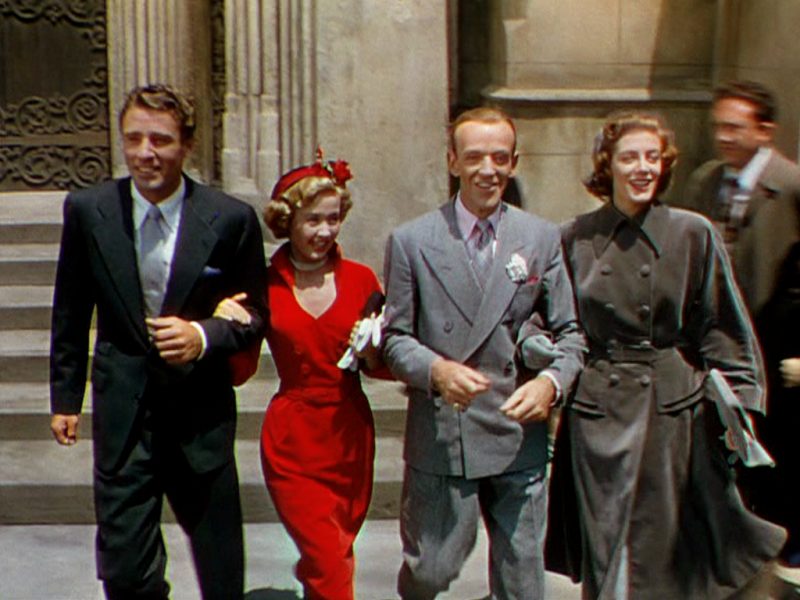 What can be dreamier than a royal wedding? This film is set in 1947 London, around the time of the wedding of Princess (now Queen) Elizabeth and Philip Mountbatten, Duke of Edinburgh. Tom and Ellen Bowen are Broadway actors and are invited to take their show to London, in order to make the most (money) out of the frenzy surrounding the royal wedding. As they perform in London, they both find love along the way. As the wedding day approaches, their individual love lives meet a lot of ups and downs. And one couple gets to share their wedding day with the Royals.
Read More: Best Needle Drops in Movies
6. Father of the Bride (1950)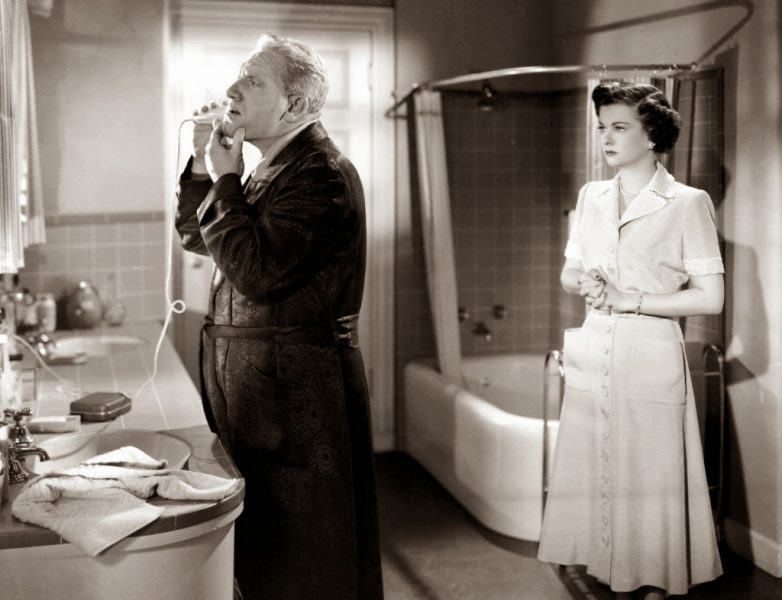 When his daughter, Kay, reveals that she will be getting married to Buckley, Stanley Banks doesn't know how to feel about it. Starting with the insecurity of her daughter drifting off, his concern extends from Buckley's character and wealth to being forced to pay one half of the lavish wedding out of his pocket. This comedy shows a wedding from the perspective of a loving father.
Read More: Infidelity Movies
5. Seven Chances (1925)
When Jimmy discovers that his grandfather's wealth is his to inherit, he hopes that all his financial woes will disappear, finally. But there is one condition he has to fulfill. He has to be married by 7 p.m. on his 27th birthday. He proposes to his girlfriend who initially accepts the offer, but when she finds out about his real intentions behind hasting the wedding, she breaks off with him. And now Jimmy has to find another way to get married.
Read More: Best Dance Movies of All Time
4. Four Weddings and a Funeral (1994)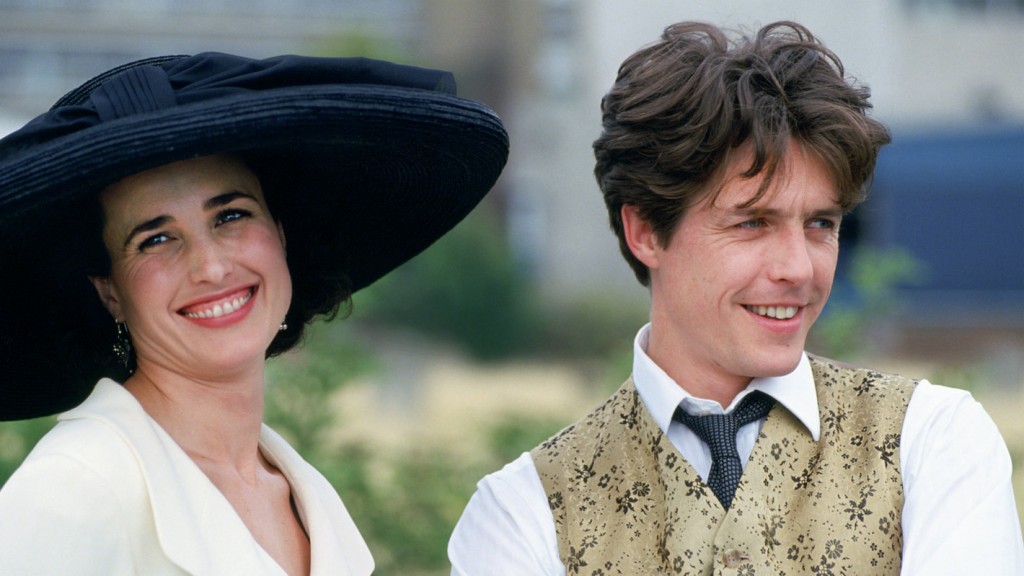 This British romantic comedy is about Charles and Carrie. Charles has been in relationships, but none of them has ever lived long enough to turn into a marriage. As he attends the weddings of his four friends, and one funeral, he gets to meet Carrie, every single time. In their first encounter, he unintentionally wrecks his chance with her. But in the next encounters, he prepares for the better.
Read More: Famous Improvised Movies Scenes
3. The Philadelphia Story (1940)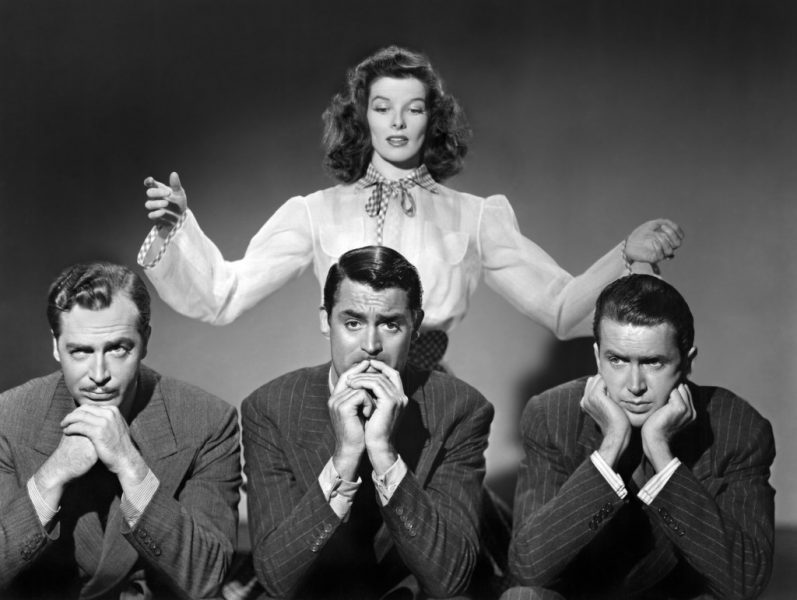 Katharine Hepburn starrer 'The Philadelphia Story' is a classic wedding movie. Tracy (Hepburn) had divorced Dexter two years ago. Now, she is prepping for her wedding with George. A magazine sends Mike, a reporter, to cover the high-profile wedding. As the wedding day nears, Tracy finds herself torn between her unresolved feelings for Dexter, her newfound interest in Mike and her commitment to George.
Read More: Best Lawyer Movies of All Time
2. Monsoon Wedding (2001)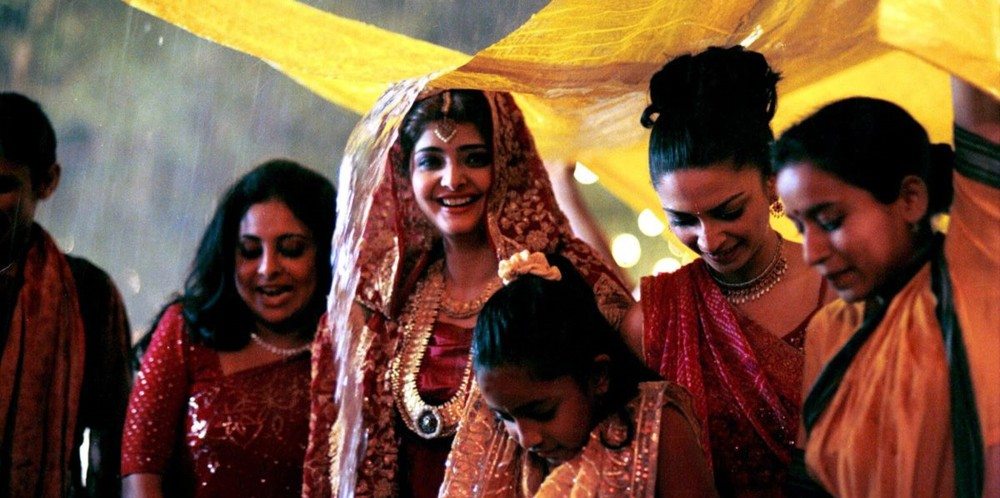 I might be biased, but no other wedding can match an Indian wedding, in scale or drama! And this is what 'Monsoon Wedding' puts forth; all the possibilities of things going wrong, hosting unwanted relatives, money problems, people problems, and above all, love. Hemant and Aditi are set to get married in a few weeks. They have known each other for just a few weeks because their marriage was arranged by their parents. As all their relatives begin to gather at one place, drama bubbles, tension arises and old wounds resurface.
Read More: Best Fast Paced Movies of All Time
1. Lovers and Other Strangers (1970)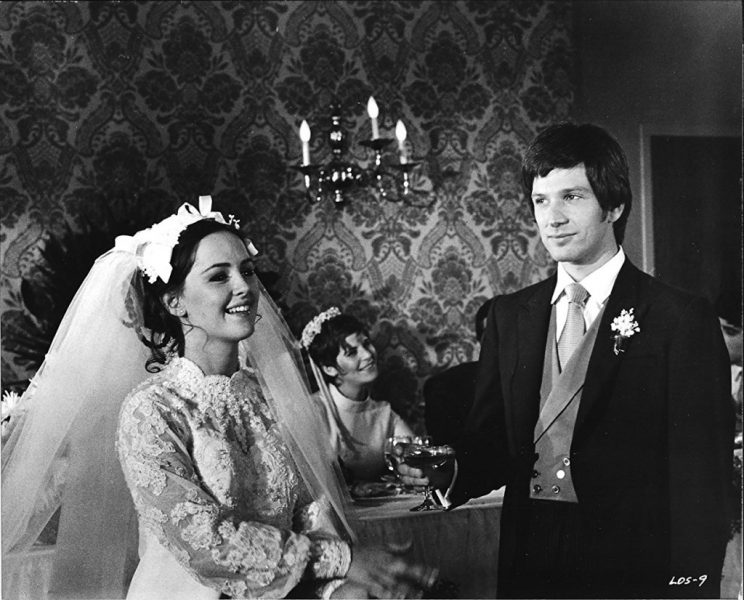 Mike and Susan are set to get married. When the rehearsal day comes, the whole family has united in one place. And that is not a good thing. Everyone comes with their own baggage, full of drama and problems. Continuing through the wedding and into the reception, Mike and Susan are made to question their choices when they see their family tangled up in all sorts of mess.
Read More: Movies About Depression