Gambling is one of the vices of human beings which has been around since the prehistoric times and has taken different manifestations as time progressed. Gambling involves winning and losing money, and thus the possibility of loss is bound to give rise to desperation, an instinct which is the root of many more evils. Filmmakers for long have been dealing with human vices, as most conflicts we see in the plot of a movie has more often than not something to do with someone's vices coming into play. And what is gambling if not a projection of greed, one of the seven deadly sins?
There have been many movies made on gambling, some of which have left a deep impact on film history. Some of those films are casino movies, while others are poker films. So, here's the list of really good gambling movies on Netflix that are available to stream right now.
6. Win it All (2017)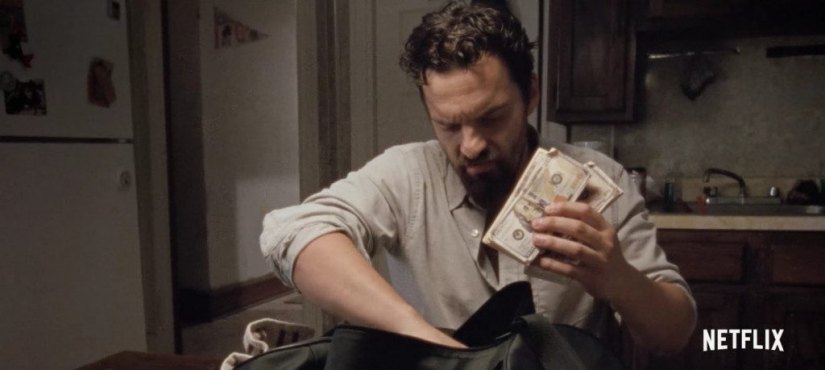 'Win It All' premiered at South by Southwest, and then directly on Netflix. It is a movie about a gambling addict, Eddie (Jake Johnson) who works as a parking attendant to support his habit. It is a habit he cannot get rid of and even visits a therapist to recover from the addiction. Suddenly Eddie comes across Michael, a local goon who hands him a bag, asking him to keep it safe. Michael even promises Eddie a reward of ten thousand dollars if he keeps it with him and does not see what is inside. Saying this Michael flees and we come to know later that he has been arrested. Eddie, unable to control his curiosity, opens up the bag to find out that it contains some tools and a large sum of money. Probably the loot from a robbery Michael had carried out. Despite repeated warnings from his counselor, Eddie opens up the bag and starts gambling with the money, ending up losing most of it. Considering the amount there was initially, Eddie is afraid Michael might take his life if the money is not returned as it was. A superb performance from Johnson is the finest talking point of this movie directed by Joe Swanberg, who has also edited the movie. The film has also been lauded by critics.
5. 21 (2008)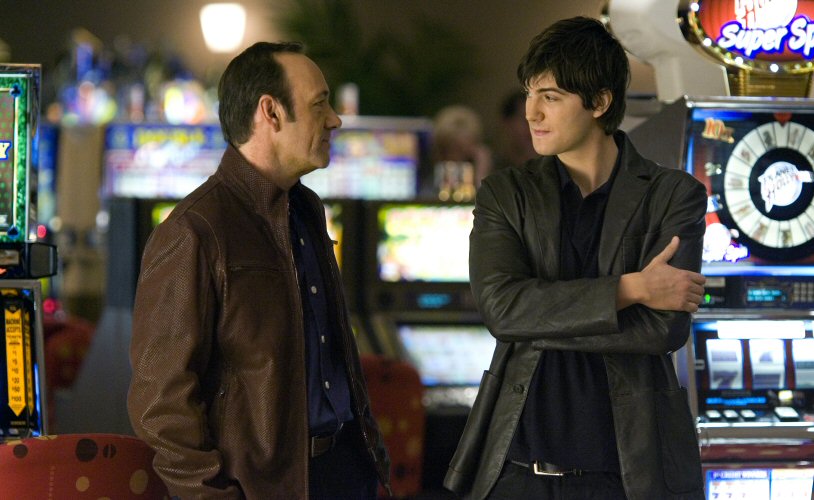 Gambling is something students should definitely stay away from, no matter how good they are. This is what the protagonist of '21' Ben Campbell should have thought to himself. The movie shows revolves around Ben, who is an extremely bright student, but cannot manage to enroll at Harvard Medical School because of his inability to pay the fees. While he is frantically looking for ways to collect the money, Ben comes across an MIT professor by the name of Micky Rosa (Kevin Spacey). Rosa is thoroughly impressed by Ben's mathematical genius and asks him to join a blackjack team he has been building with bright, young minds such as Ben. The group travel to Las Vegas where they start winning the big bucks. But too much gambling makes Ben ignore his college work and he falls behind.
Later, he gets into a quarrel with Rosa after losing a large amount at a game. To add further complications, someone has figured out the new group of gamblers are up to something. Though this movie has mostly received mixed reviews, it is a thoroughly entertaining watch.
4. Limitless (2011)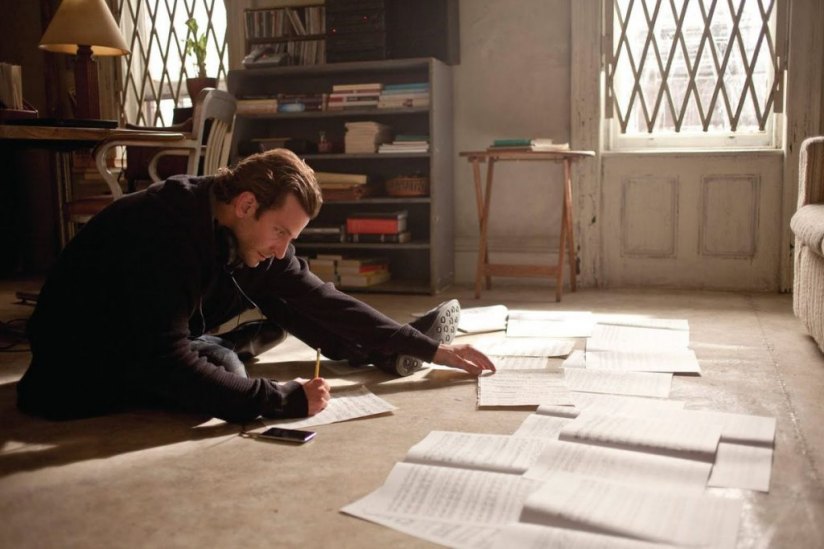 Though this movie is not technically about gambling, it has to be put here as it helps explore another form of gambling, the one we do with our own lives. Eddie Morra is a failing novelist for whom nothing is going well. His relationship with his girlfriend is failing, and he is at a total loss. Eddie then meets his former brother-in-law Vernon who hands him a drug called NZT-48. This drug increases one's cognitive ability and makes one much sharper than what she/he normally is. Eddie manages to locate Vernon's supply but comes to know that many people who have used this drug have winded up dead. But Eddie gambles off his life in return for the increased mental powers. In the meantime, he starts investing his earnings successfully and attracts interest from a corporate tycoon, Carl, who wants Eddie's advise on a huge business investment he is about to make.
Eddie, meanwhile, is stalked by a sinister man whom he does not recognize. Life-threatening troubles await Eddie as he is the only one with a huge supply of the much sought-after drug. Bradley Cooper plays the role of Eddie while Robert De Niro portrays the character of Carl. The movie is a complete entertainer and poses an important question to the audience – how much of your life are you willing to put at stake for success?
Read More: Best Gangster Movies on Netflix
3. The Gambler (2014)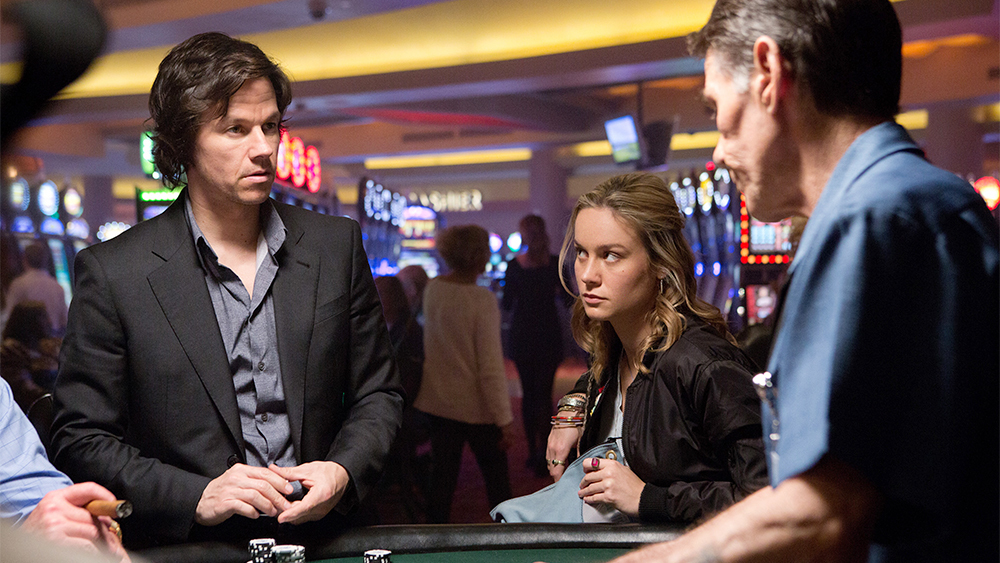 'The Gambler' stars Mark Wahlberg in the lead role of Jim Bennett, a literature professor who also loves to gamble. Being from a rich family, Jim is reckless and loses way too much money than he can afford. This makes him fall in trouble with a loan shark and the owner of a huge underground casino. Both these men are naturally hardened criminals and will not hesitate to kill Jim or his close ones if he does not repay the loan. Meanwhile, Jim develops an interest in one of his students, Amy, who besides being a brilliant student, also works part-time in the underground casino which Jim regularly visits. As his debts keep piling up, Jim has one lasts chance to save his loved ones and himself. 'The Gambler' was a major box office success. Jessica Lange's performance as Jim's mother was also lauded by critics. Even Brie Larson surprised everyone with her performance as Amy.
Read More: Best Classic Movies on Netflix
2. Ocean's Eleven (2001)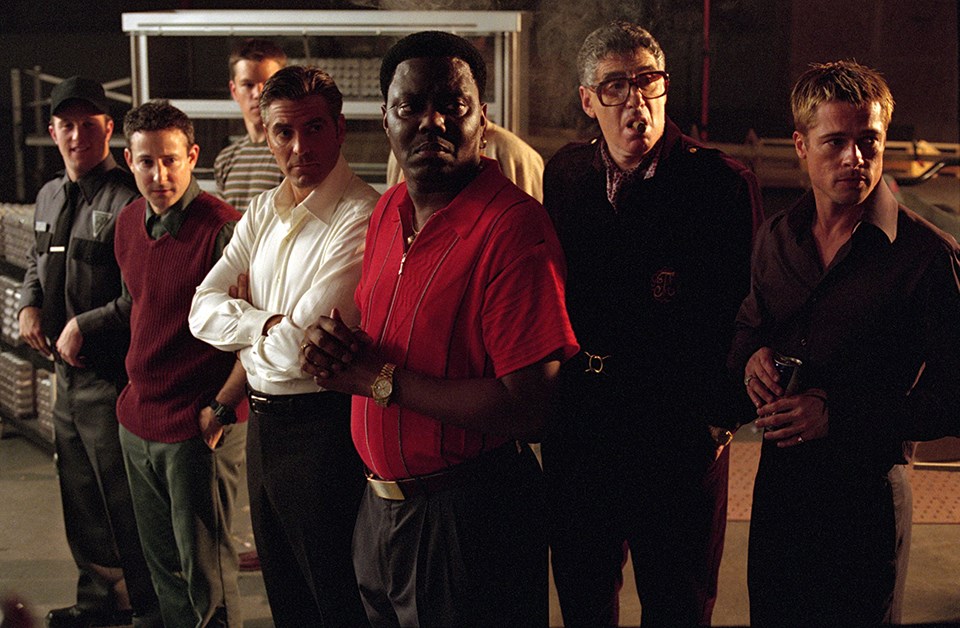 This movie has a mind-blowing ensemble cast comprising of George Clooney, Brad Pitt, Matt Damon, Don Cheadle, Andy Garcia, and Julia Roberts. The film received widespread critical acclaim and was also a huge commercial hit. Clooney plays the role of Danny Ocean, a criminal mastermind who decides to rob three major casinos – The MGM Grand, The Mirage, and the Bellagio with his crew while he's out on parole. The first person he meets is his old friend Rusty Ryan (Brad Pitt) and the duo recruit experts to help them get the job done. Ocean also has another motive to conduct the heist but chooses to leave that part from leaking out. The movie shows us the inner workings of the biggest casinos in the world, how they operate, and how they are run like a machine. Naturally, there are innumerable obstacles the crew has to tackle to loot these places.
Read More: Best Action Movies on Netflix
1. Casino (1995)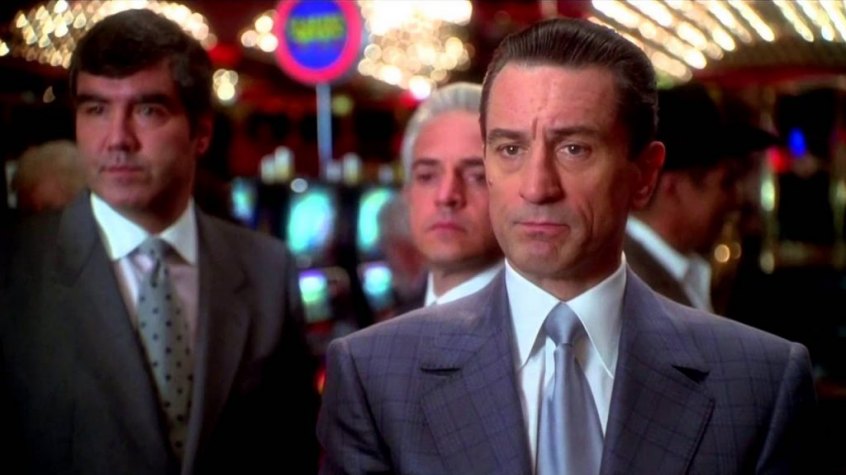 The last collaboration between Martin Scorsese and Robert De Niro before 'The Irishman', 'Casino' is a unique film which lays bare the Las Vegas scene of the 60s and 70s. De Niro plays the role of Sam "Ace" Rothstein, who is an associate of the mafia and runs a major casino for them in Las Vegas. Sam has a friend, Nicky, (brilliantly played by Jose Pesci) who is a violent and cunning robber. The film gives us an insider's view of how Vegas was run earlier, and how the mob laundered their money here. One of the most fascinating films by Scorsese, 'Casino' is a must-watch for his fans.
Read More: Best Survival Movies on Netflix