Who doesn't love action movies? Thrilling and adventurous, they can leave you pumped up with adrenaline. Many people are driven to learn things like martial arts because they were so inspired by the movies they watched. Of course, everyone wants to be a badass in real life, and who better to motivate you to become one than the fictional characters who battle all sorts of threats with the unique set of skills they possess? With that said, here's the list of really good action movies on Hulu that are available to stream right now:
19. Die Another Day (2002)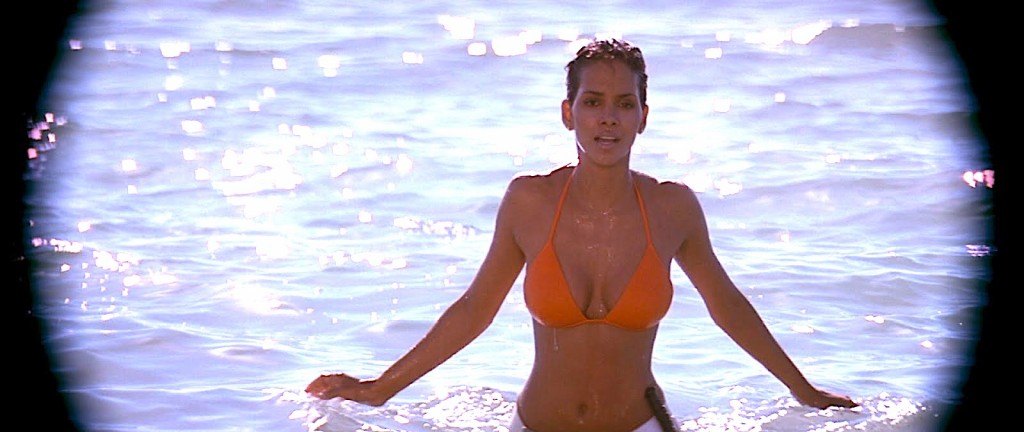 Pierce Brosnan's last adventure in the skin of Bond, 'Die Another Day' follows his character as he tries to track down the mole in his own agency. On a mission to North Korea, Bond is close to finishing it up when he is betrayed, which results in his capture. For fourteen months, he spends time in captivity, before the British government finally gets him back in a prisoner exchange. Convinced that he couldn't have been outed by anyone on the outside, he decides to not place his trust in anyone, before he uncovers the identity of the mole.
18. Death Wish (2018)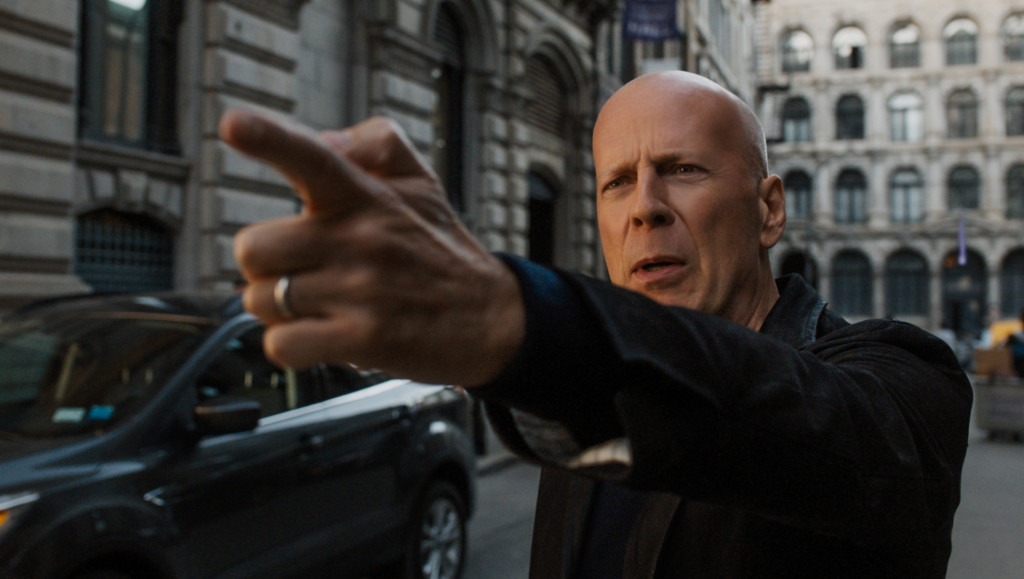 Bruce Willis stars in 'Death Wish' as a man who decides to take up arms against the crime in his city when his own family falls victim to it. Being a surgeon, he had come across some gruesome cases of the inhumane things that were done to people. Dejected by the plight of his patients, he knew that it was the police's work to catch these people and stop the growing rate of crime. However, when a home invasion leads to the attack on his wife and daughter, he decides that waiting for cops to do anything will not help anyone.
17. Allied (2016)
The action and thrill in 'Allied' are driven more by the plot and the shifting nature of loyalties than the actual hand to hand combat situations. Still, don't be disappointed because there is some action, maybe somewhat minor. It follows the story of two people who fall in love during the most chaotic time in history. They meet during a mission and once back home, get married. However, after some time, the man realises that his wife hasn't told him everything about her. What makes it even more heart-breaking is when he is told that she works for the enemy.
16. Beowulf (2007)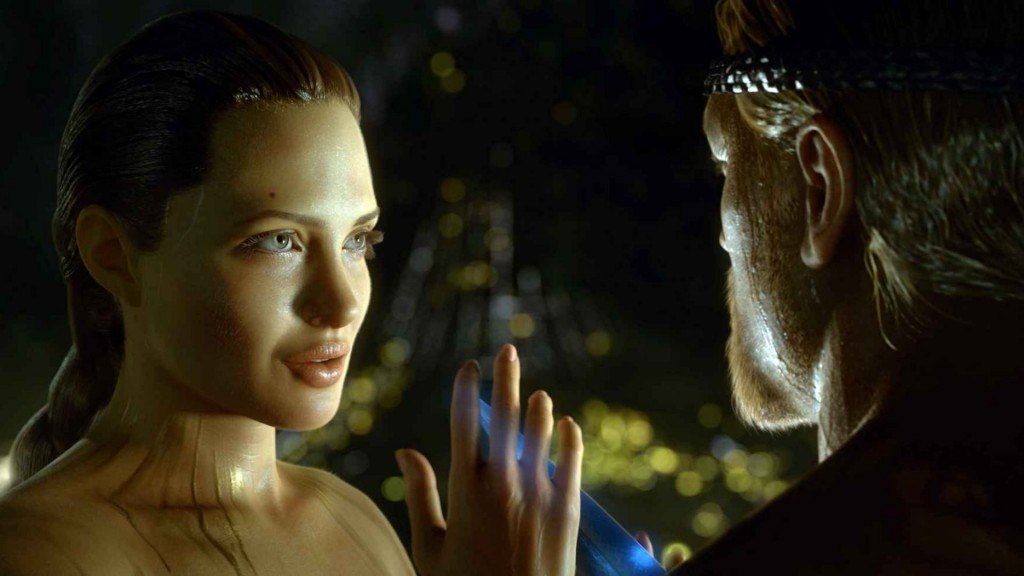 By any chance, if you are interested in literature, then you should know that 'Beowulf' is one of the most important pieces of Old English literature. In simple terms, it is a poem that tells the story of a man who saves a kingdom from a mighty creature. However, blood begets blood, and when Beowulf kills the creature, its mother vows to wreak havoc upon the kingdom. The film is animated and its characters are voiced by Ray Winstone, Anthony Hopkins, Robin Wright and Angelina Jolie.
15. Jack Reacher: Never Go Back (2016)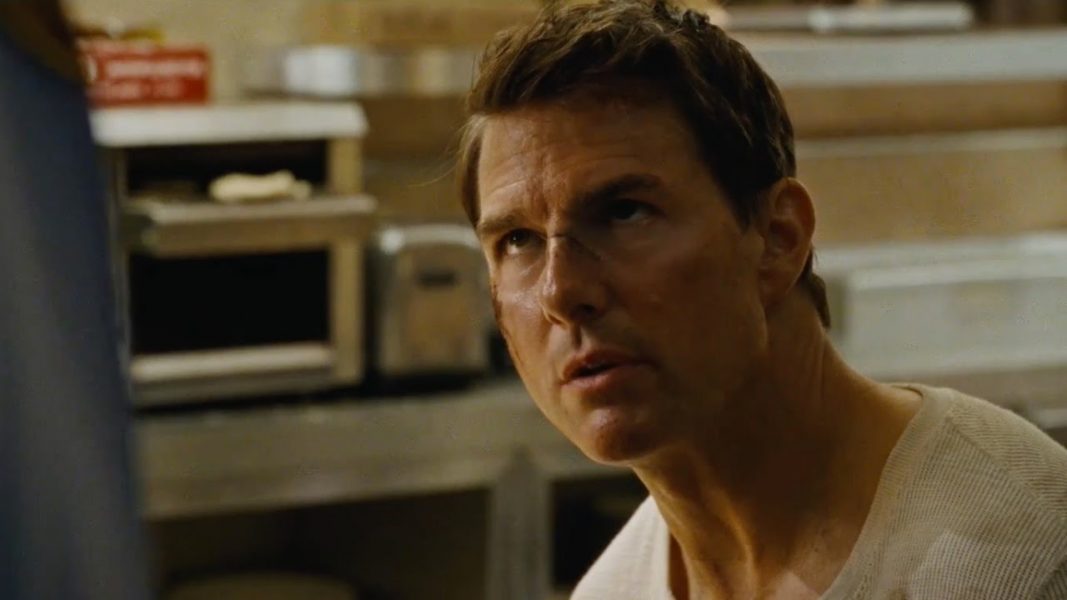 Tom Cruise's career is full of action films. The 'Jack Reacher' series is not amongst his best works, but that is what we have on Hulu. In this series, Cruise plays the role of Reacher, an ex-military investigator. If you haven't seen the first film, that's okay. 'Never Go Back' can be treated as a standalone. At the centre of the plot is Major Susan Turner, played by Cobie Smulders. A conspiracy works against her and she is tried for treason. Reacher helps her prove her innocence by exposing the true defectors to everyone.
14. Resident Evil: Vendetta (2017)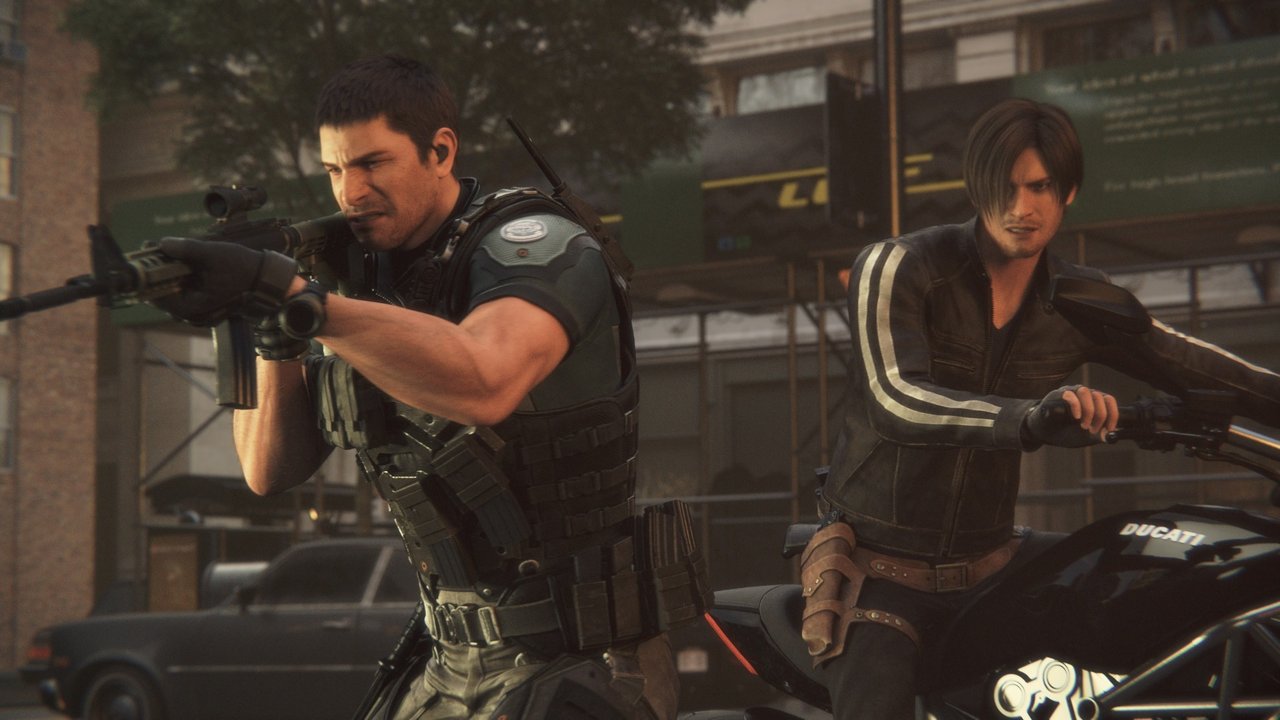 If you loved the 'Resident Evil' video game series, then the live-action movies must have succeeded in disappointing you in one way or other, as usual. The animated ones, however, are a totally different thing. They are set in the same universe as the games, and hence, have more credibility. It follows Chris Redfield on a mission to track down a disgruntled death merchant who wants revenge against Interpol and FBI. But humans are not the only hurdles that Redfield will encounter in his mission.
13. Kick-Ass (2010)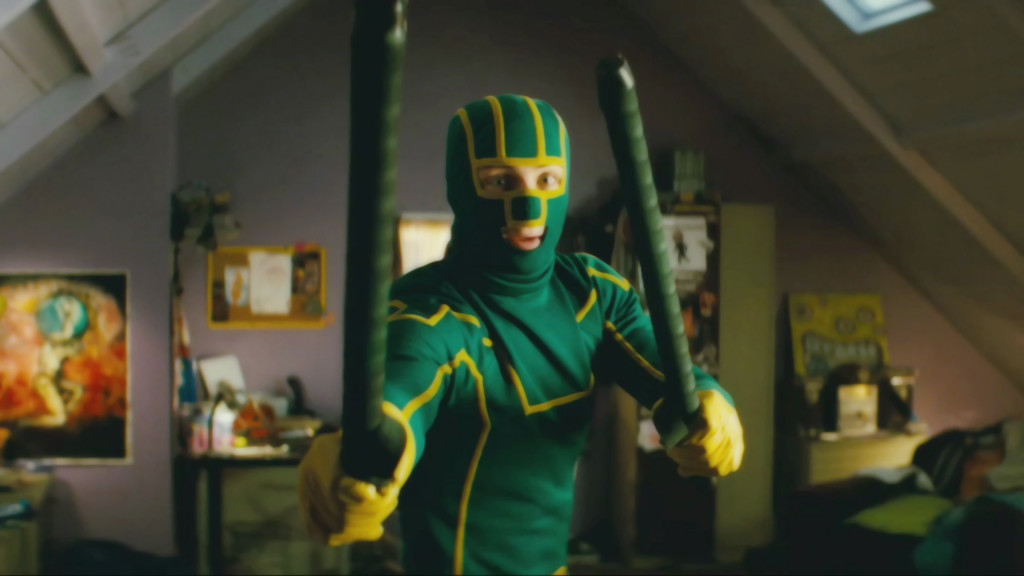 Have you ever dreamed of becoming a superhero? Of course, you have! With the endless pile of comic books and the binge-watching of all superhero films, animated and live-action, you aren't into this stuff without thinking about being in these stories yourself. Dave is one such person. He decides that it's time for him to take up the mantle of a secret vigilante and rinse the crime out of the city. He chooses a kickass name and before he knows it, he joins a duo which has already been working towards this goal.
12. The Man With the Golden Gun (1974)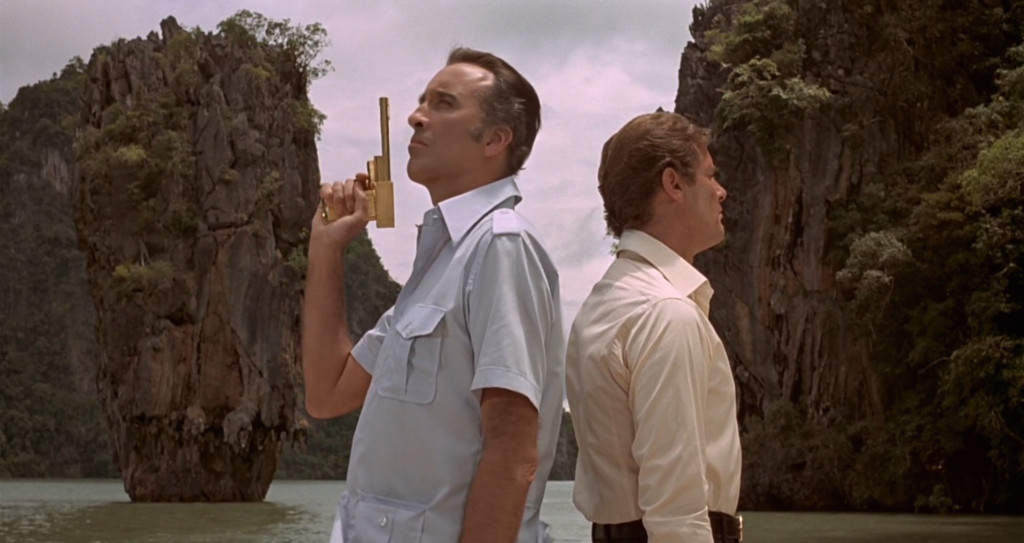 Starring Roger Moore as James Bond, 'The Man with the Golden Gun' follows the secret agent on the mission of recovering a special device. All the while, he has to face one of the deadliest hitmen in the world, who is also after the device and has the death of Bond in his agenda. With the setting of the film in East Asian locations, martial arts became an important factor in it. It is definitely not one of Bond franchise's finest moments, but if you want some action and adventure, it will not fail to provide you with some.
11. The Villainess (2017)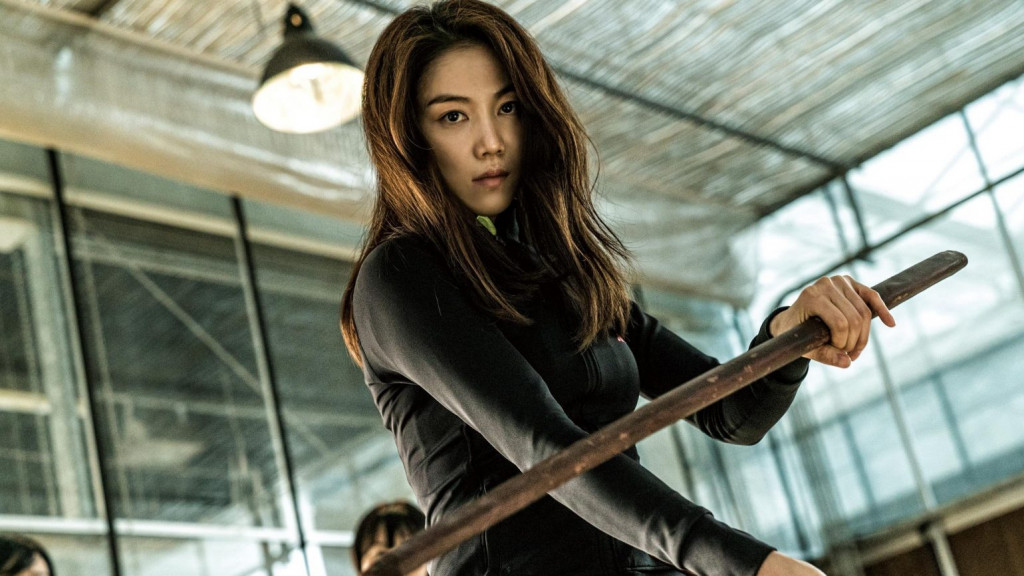 Korean films are great if you want to see some action. Gunfights, car chases, martial arts, deadly assassins who can strangle you with their bare hands, there is everything dark and adventurous here. 'The Villainess' follows one such story. At the centre is a woman who was trained to be an assassin. Her training had begun in her childhood. But it is only for so long that you can live a life with all the blood on your hands. She goes on a mission that will ensure that this is the last time she has to kill anyone. The body count rises exponentially.
10. Iron Man 2 (2010)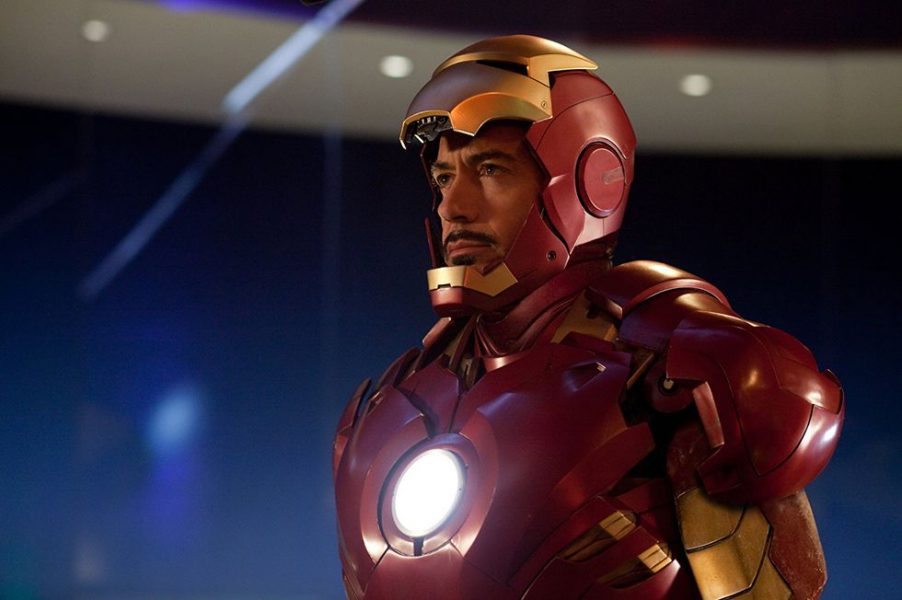 If there is an actor who should be thanked for MCU's current empire, it is Robert Downey Jr. This whole thing started with 'Iron Man' and had it gone wrong, we most probably wouldn't even have any of it. Considering the huge contribution of Marvel films, it would be a gaping hole that no other franchise could have filled. 'Iron Man 2' is the follow-up to what becomes of Tony Stark after he officially declares himself Iron Man. The addition of characters like Black Widow and Nick Fury also proves that Marvel knew then that they had the opportunity to go big.
9. The Good, The Bad, The Weird (2008)
A remake of Clint Eastwood's 'The Good, The Bad and the Ugly', this movie follows the story of three men trying to get hold of a map that can lead them to a hidden treasure. The Bad is a bandit hired by someone to find the map. But as soon as he locates it, a thief, the Weird, steals it from right under his nose. They are joined by a third party, a gang of bandits who have their own plans for the treasure. Following their actions and trying to bring them all under the scrutiny of justice is a bounty hunter, the Good, who has never once failed to find someone he is looking for.
8. Hellboy II: The Golden Army (2008)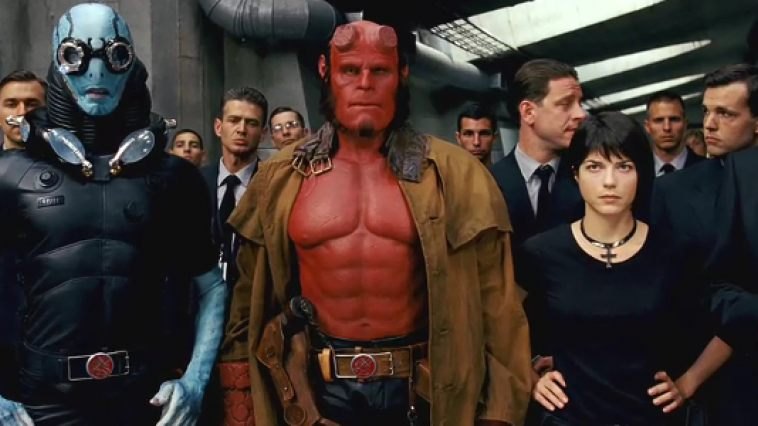 The latest 'Hellboy' starring David Harbour might not have been able to work any magic on the box-office, but things were quite different during Ron Perlman's time. Also, the last time it was Guillermo del Toro at the helm, and he is the master when it comes to bringing fantastic beasts to life, so obviously, the originals were better. 'Hellboy II' followed Hellboy and his team trying to stop an evil prince from bringing some ancient army back to life. The prince wants to rule the world but he doesn't understand that the army can wreak such havoc that the whole world will be destroyed.
7. Goldfinger (1964)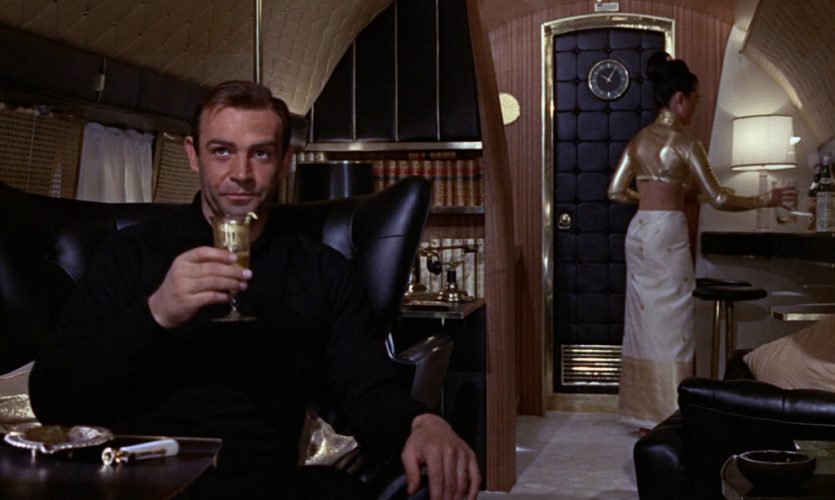 The first two films in the Bond series were just the testing phase. The filmmakers were trying to gauge the public's interest in the story, and once they knew it was unwavering, they decided to go bigger with 'Goldfinger'. This film is important in the history of Bond-verse for a lot of reasons, one of the most important ones being the trendsetter for some elements that seem basic characteristics of Bond films now. The plot follows Bond's quest to uncover the plan of a gold smuggler named, Auric Goldfinger, and thwarting it before he can cause any damage.
6. The Host (2006)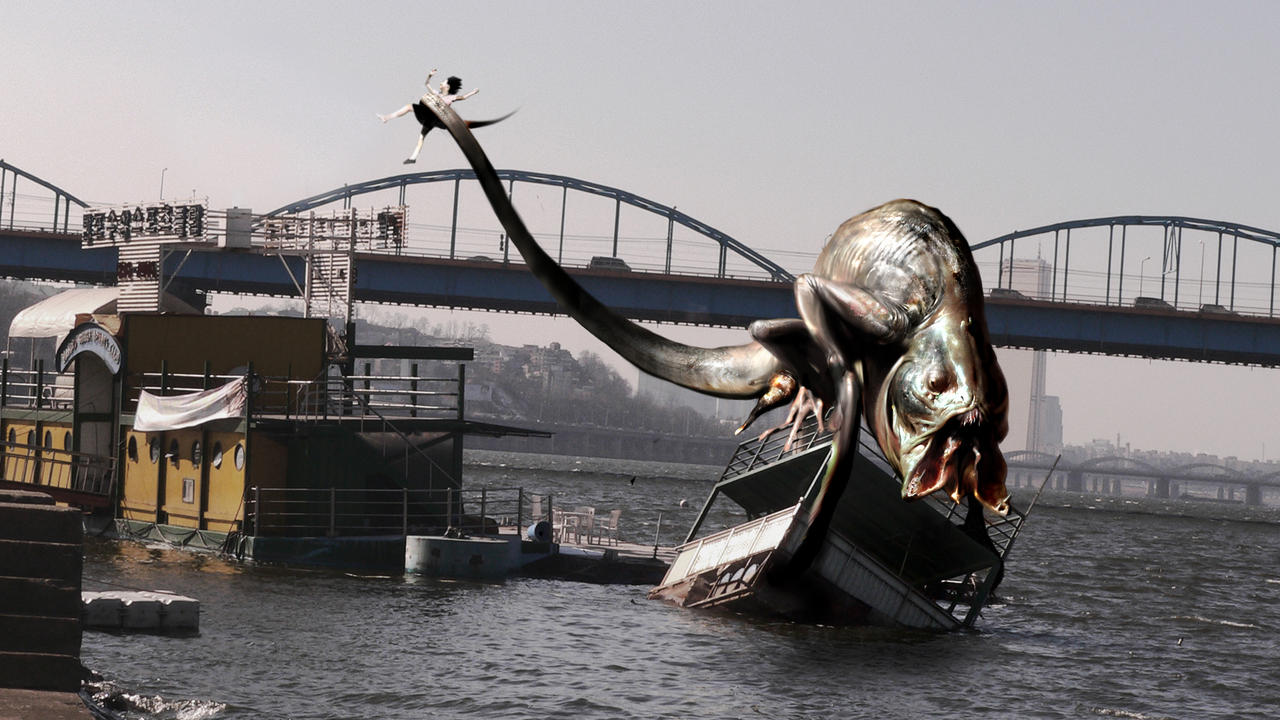 No, this is not the 2013 film, the only bad one by Saoirse Ronan in her immaculate career. It is actually a South Korean film and is one of the best monster movies to have come out of the country. Year after year, chemicals are poured into a river, and as expected, it begins to affect the aquatic life. But people disposing of chemical waste don't understand the consequences of their actions until it is too late. A vicious monster comes out of the water to terrorize the city. When a girl is taken away by it, her father decides to handle the monster on his own.
5. A Fistful of Dollars (1964)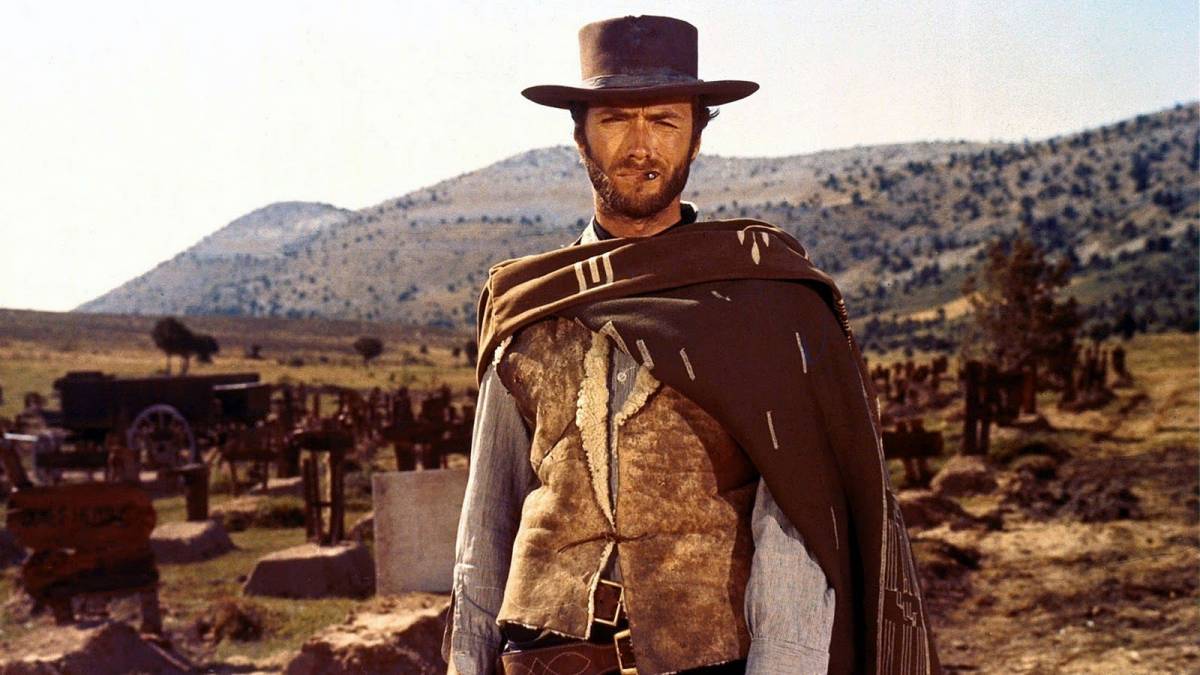 Western films and Clint Eastwood are synonymous to each other. The genre gave him a chance to shine, and he used it spectacularly. 'A Fistful of Dollars' has him play the role of a strange man who comes to a town that is divided due to the rivalry between two factions who are out for each other's blood. With such a tense atmosphere, no new person would want to become a part of this mess. However, where you see the fear of getting caught up in a conflict that you have nothing do with and yet it can have you killed, Eastwood's character sees an opportunity.
Read More: Best Stoner Movies on Hulu
4. Police Story 3: Super Cop (1992)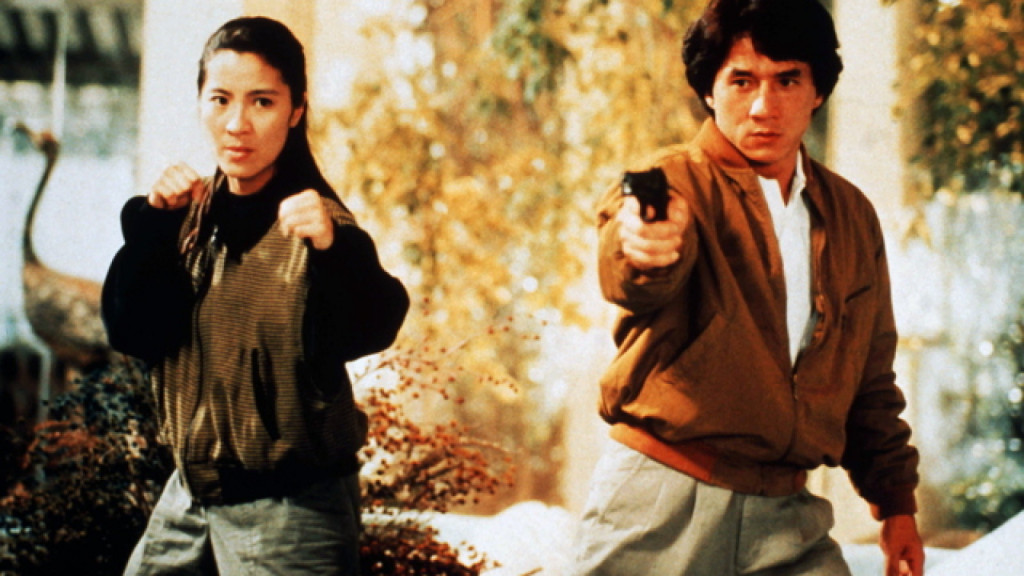 To list action movies and leave Jackie Chan out of it, impossible! If you are a fan (why wouldn't you be!), then you must know that the 'Police Story' franchise has its own reputation in Chan fandom. This part brings him together with Michelle Yeoh (another legend, if you ask me) — him playing a cop and her portraying an Interpol agent. Their task is to infiltrate and stop a drug-smuggling operation in China. Already dealing with some very dangerous men, the stakes get even higher for him when his girlfriend is kidnapped.
Read More: Best Zombie Movies on Hulu
3. 13 Assassins (2010)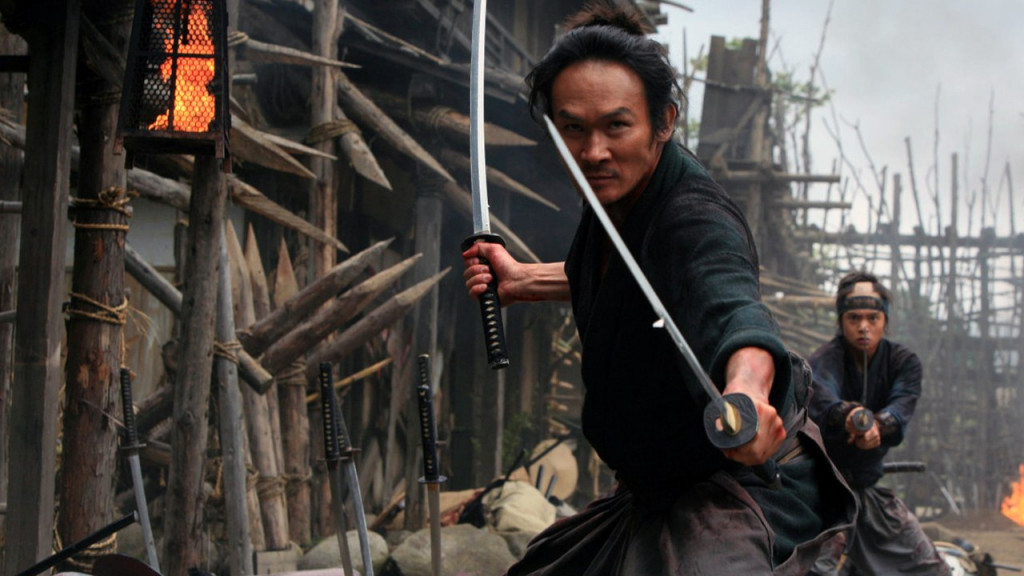 What is cooler than a samurai? For an action movie fan, a lot fewer things. '13 Assassins' is the remake of 1963 film of the same name and what makes it even better is that it takes inspiration from real events. Yes, some dramatic bits have been added, but the overall plot remains unchanged. Lord Naritsugu is not good for the country. He is supposed to serve his people, instead, he is oppressing them. While most government officials turn a blind eye to his deed, one decides to make him stop. He hires a team of assassins, predominantly made of samurais to do the job.
2. Ong-Bak (2003)
This film is the best choice if you want to see something with martial arts. 'Ong-Bak' is a Thai action thriller that stars Tony Jaa as a Muay Thai warrior who takes charge of a mission that is very important to him and his whole village. His village has an ancient statue of Buddha, which is named Ong-Bak. It is very sacred to the villagers. One day, a bunch of thieves decapitates the statue and takes away the head. This hurts everyone's sentiments and Ting, the protagonist, decides to bring it back home.
Read More: Best Horror Movies on Hulu
1. The Dark Knight (2008)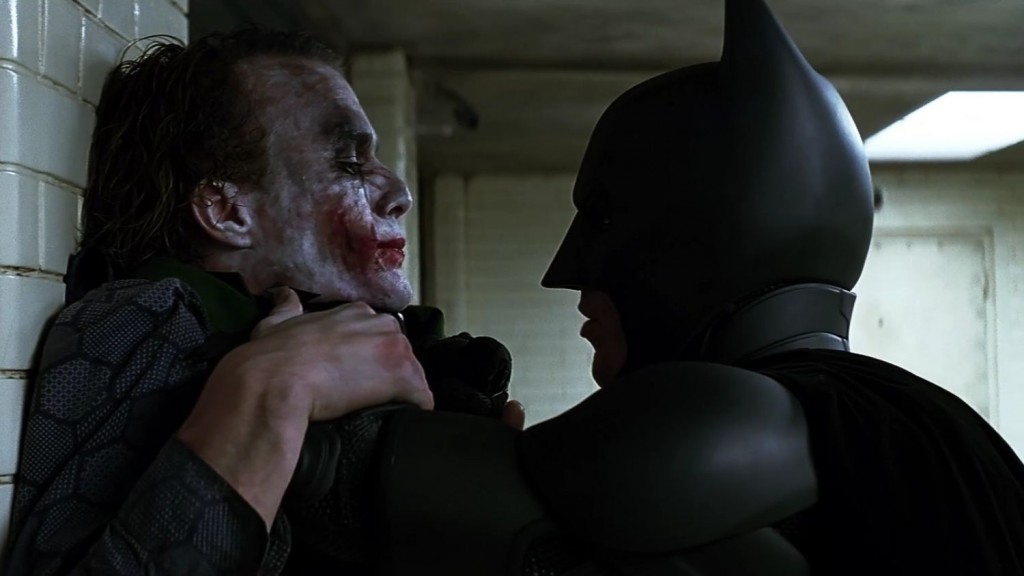 If you have to choose one film out of this whole list, then make it this one. One of the most iconic films of its time, and perhaps all time, 'The Dark Knight' is packed with action and adventure and one of the finest performances by any actor you'll ever see. You'll find this film in the favourite list of a lot of people and there is a very good reason behind that. If somehow, you haven't yet had the pleasure of watching Chris Nolan's 'Dark Knight Trilogy', then Hulu is there for you. Start with 'Batman Begins', which is also available on Hulu, and then treat yourself to this one.
Read More: Best Christmas Movies on Hulu