Stoner movies are special kinds of movies that you watch when high — mostly on weed. The idea of stoner movies is to showcase a different, trippy world that to a normal audience may not seem apparent. While stoner movies have existed since the 1930s, there has been a recent trend where wild comedies are the "to-go" films when high on weed. Then there are sex comedies and teenage tragedies or the ones which focus only on weed and opiates and nothing else. One thing, however, is common across all stoner movies – they don't follow any storyline or technicalities (typically) and also have a bizarre setting that is hard to decipher (stoned or not, either way) and one has to look at them whilst being in their shoes to realize their true importance.
So, if you are high and are looking for the right kind of cinema, some of our recommendations. Since you can't go to a movie theatre, the best news is that you don't have to even go to a movie theatre to see these films. You just need to be subscribed to Hulu. Without further ado, here's the list of really good stoner movies on Hulu that you can watch right now.
10. The Binge (2020)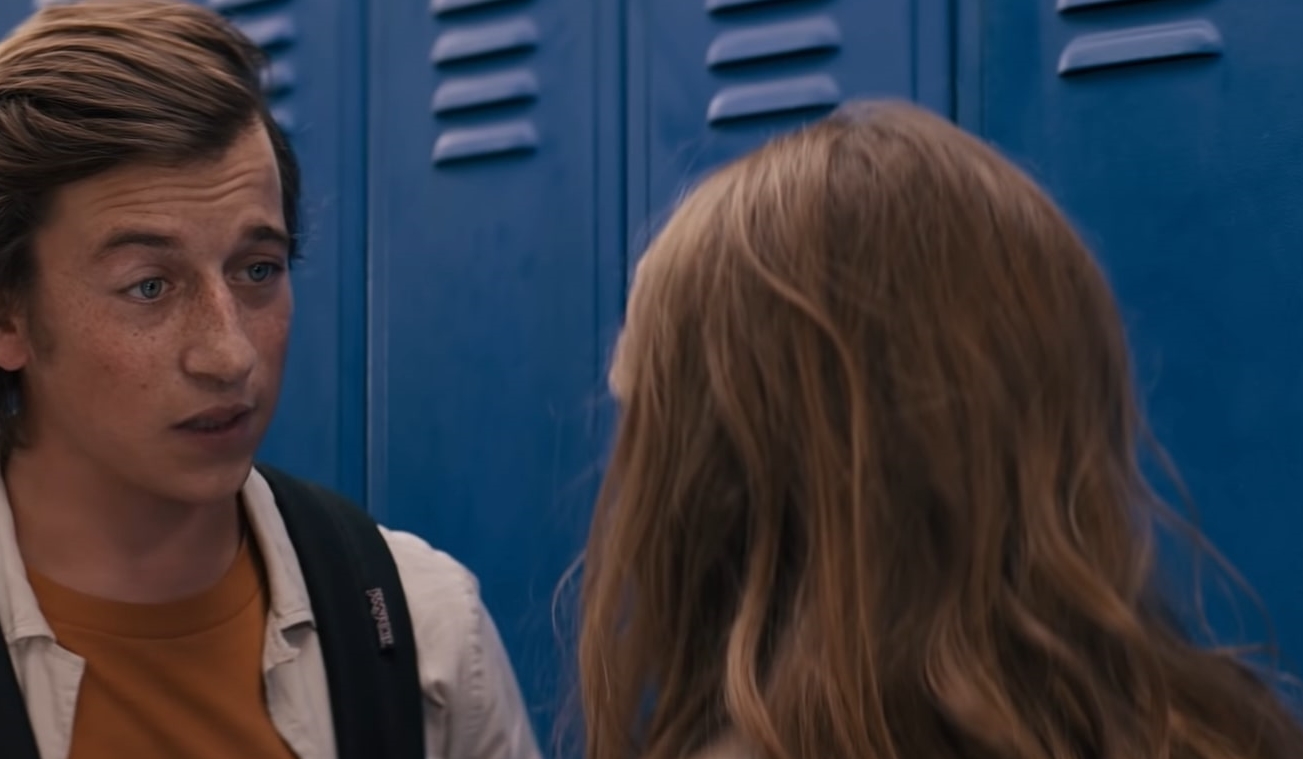 Starring Vince Vaughn, Skyler Gisondo, Eduardo Franco, and Dexter Darden, 'The Binge' is a comedy movie directed by Jeremy Garelick. A parody of the popular media franchise 'The Purge,' the film is set in the near future when alcohol and drugs are banned except for a specific 12 hour period known as the Binge day. Desperate to make full use of the rare occasion, three high school seniors decide to join the ultimate party. Unfortunately, things are not going to be as easy as they have imagined since their insane principal stand in the way.
9. Vacation Friends (2021)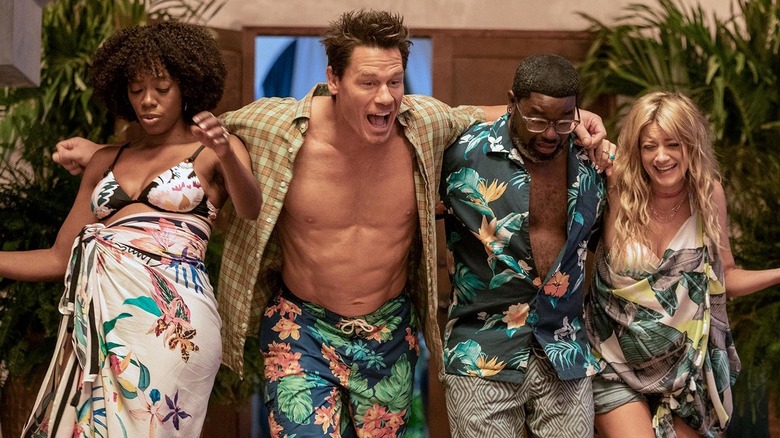 Produced by Todd Garner and Timothy M. Bourne, 'Vacation Friends' is a buddy comedy film that features Lil Rel Howery, John Cena, Yvonne Orji, and Meredith Hagner. The Clay Tarver directorial revolves around Marcus, a construction company owner who decides to plan a take a scenic vacation with his fiancée, Emily, to an exotic location in Mexico. The couple expects that the holiday will bring them closer, and things will go well until they meet Ron and Kyla. The two couples spend quality time together in Mexico, and after the vacation, Emily and Marcus return to their home. Although they feel that they may never see Ron and Kyla again, they are surprised to find the duo attending their marriage uninvited.
8. The Art of Self-Defense (2019)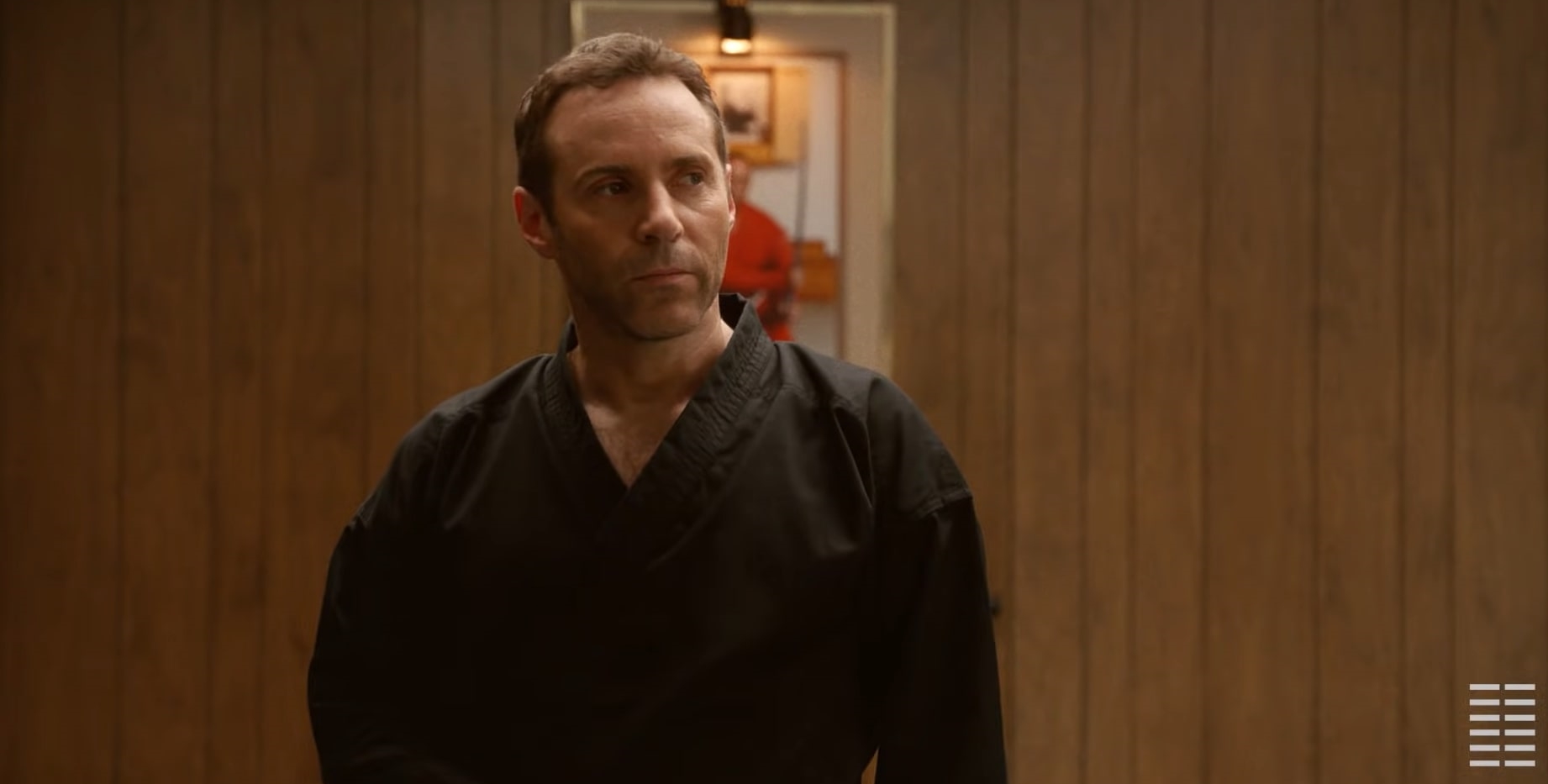 Directed and written by Riley Stearns, 'The Art of Self-Defense' is a black comedy martial arts film. Casey is a mild-mannered and soft-spoken accountant who is harmless until an unexpected incident changes his life. A motorcycle gang randomly assaults the accountant, and he realizes that he should definitely learn some self-defense. Therefore, Casey ends up joining a karate dojo and outperforms everyone. Slowly, the mild-mannered accountant turns into a confident fighter with a toxic alpha male attitude.
7. Sex Ed (2014)
'Sex Ed' is a comedy film directed by Isaac Feder. The Haley Joel Osment and Lorenza Izzo-starrer follow Eddie Cole, a teacher whose first gig at an inner-city middle school leads to some shocking findings. He learns that his pubescent pupils have had no sex education and decides to change that. Despite the objections of a local reverend, Cole turns his class to Sex Ed, but there is one problem. The teacher is himself not that experienced romantically, and to make matters worse, he soon realizes that his students know about carnal pleasures much better than him.
6. Dirty Grandpa (2016)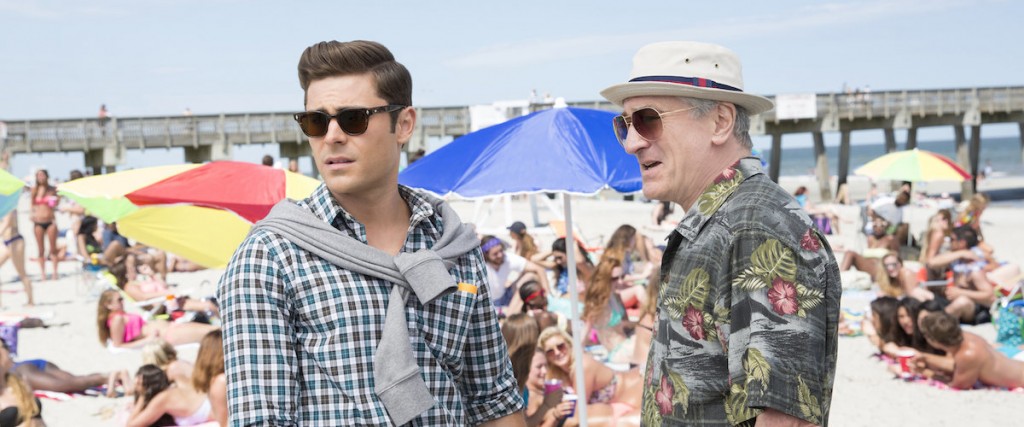 Featuring stand-out performances by talented actors such as Robert De Niro, Zac Efron, Aubrey Plaza, and Zoey Deutch, 'Dirty Grandpa' is a comedy film written by John M. Phillips. The Dan Mazer directorial revolves around a foul-mouthed old man named Dick, who convinces his grandson Jason to drive him to Florida. The young adult feels for his grandfather, who has recently lost his wife, but he is completely clueless about Dick's plans. As the two drive towards their destiny, Jason soon finds himself on unexpected and wild misadventures across American states while dealing with his intolerable grandfather.
5. The Festival (2018)
Written by Keith Akushie and Joe Parham, 'The Festival' is a British comedy film directed by Iain Morris. The Joe Thomas and Hammed Animashaun-starrer centers upon Nick, a young adult who is excited for his graduation, unbeknownst to the unexpected news he is about to receive. His girlfriend, who has become an essential part of his life over the months, dumps Nick on one of the most important days of his life. Her decision shocks the protagonist, who starts believing that his life is now over. Realizing that Nick is slowly slipping away in depression, his friend recommends going to the three-day-long music festival, which turns out to be a life-changing suggestion.
4. 2nd Date Sex (2019)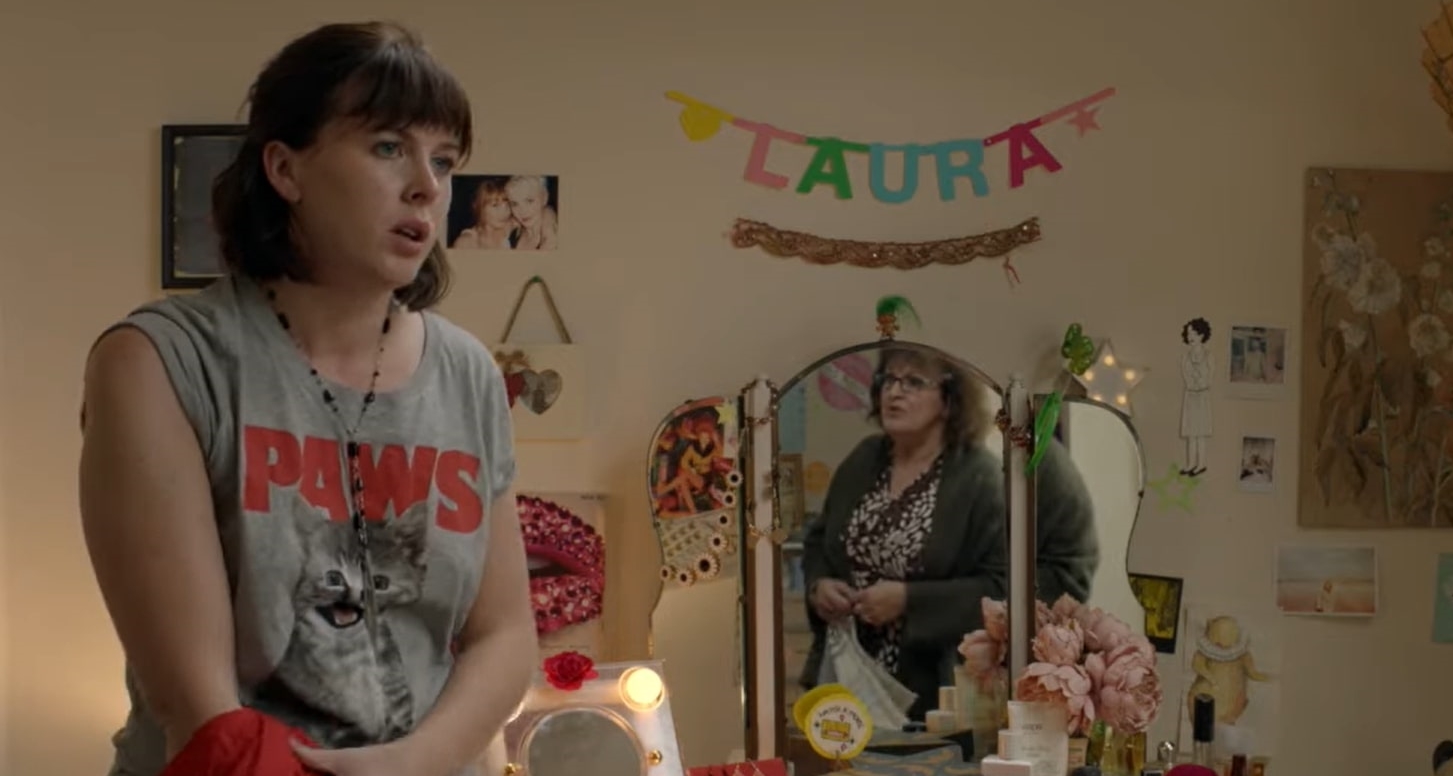 Rachel Hirons' '2nd Date Sex' is a romance-comedy movie that follows Laura and Ryan, a young couple who are trying to find more meaning in their lives following a series of troubled relationships that have completely destroyed them emotionally. Luckily, the duo seems perfect for one another, but they have been just on one date so far. Desperate to make things work, Ryan and Laura plan a second date even though they have no concrete idea what they will do together. Unfortunately, the duo ends up in bizarre situations that they could not have imagined even in their wildest dreams.
3. She's Out of My League (2010)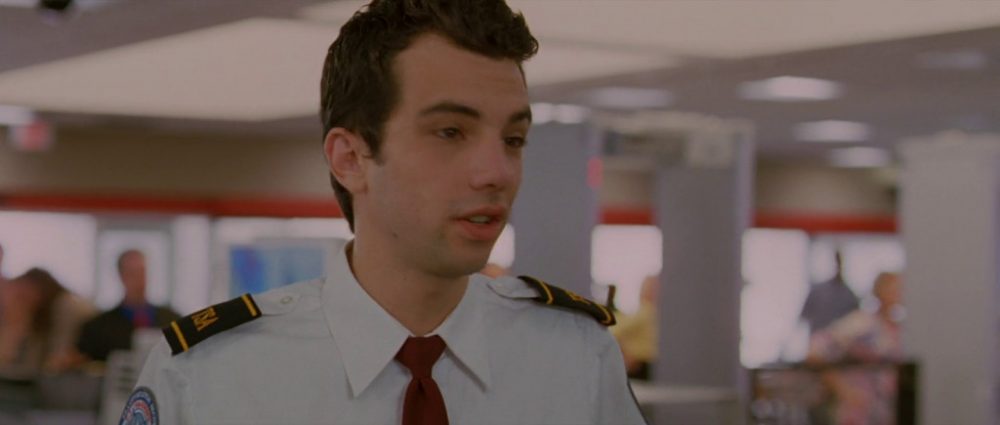 'She's Out of My League' is a romantic comedy film that features a star-studded cast which includes Jay Baruchel, Alice Eve, T.J. Miller, Mike Vogel, and Nate Torrence. The Jim Field Smith directorial centers upon Kirk, an ordinary young man who works as a TSA agent. During one of his shifts, he encounters a ravishing young adult named Molly, who takes his breath away. Although Kirk is in no way remarkable or extraordinary, Molly still ends up falling in love with him, and the duo ends up becoming a couple who turn heads wherever they go. It marks the beginning of a hilarious journey for the two as they try to stick together.
2. Breaking News in Yuba County (2021)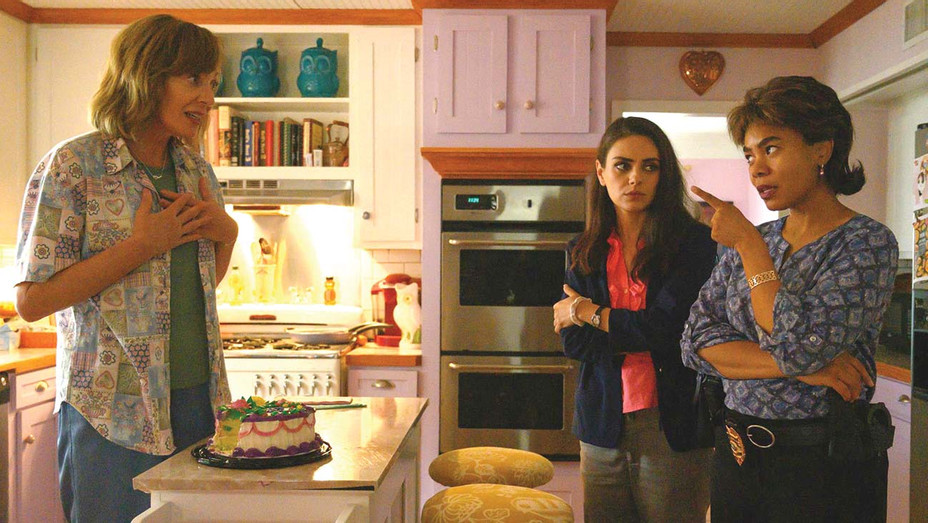 Written by Amanda Idoko, 'Breaking News in Yuba County' is a comedy-drama crime film that stars Allison Janney, Mila Kunis, Awkwafina, Regina Hall, and Wanda Sykes. It revolves around Sue Buttons, a middle-aged woman who has always been manipulated by others. Her husband Karl works at a bank, and when he forgets her birthday, Sue decides to visit him at work to comfort him instead of getting angry. However, she soon finds out that he has been cheating on her for quite some time. When Sue decides to confront him, Karl dies on the spot because of physical exertion and shock. But instead of informing the public that he is dead, the protagonist uses the opportunity to pretend that he is missing to get everyone's attention and sympathy.
1. Barb and Star Go to Vista Del Mar (2021)
Directed by Josh Greenbaum, 'Barb and Star Go to Vista Del Mar' is a comedy film that follows two-middle aged women named Barb and Star who have lived their entire lives in their small Midwestern town. In order to challenge themselves and do something exciting, the duo decides to go on a vacation to Vista Del Mar, unbeknownst to the experiences awaiting them there.
Read More: Best Self Discovery Movies of All Time