Jason Orley's debut feature 'Big Time Adolescence' certainly knows the importance of being earnest. The coming-of-age drama captures the timelessness and turmoils of growing up with both heart and honesty. The film stars 'Saturday Night Live' famed Pete Davidson as Zeke, and Griffin Gluck as Mo, as it follows their unlikely relationship. Despite it being the first feature for both Orley and Davidson, the film has received wide critical acclaim for its freshness, humour, and warmth.
'Big Time Adolescence' centers around Mo, an impressionable high-school kid, as he comes of age under the misguidance of Zeke, his college dropout best friend and mentor. What stands out about Orley's debut is its raw portrayal of teenage friendship, amidst the fleetingness of growing up. It is also why the film remains both honest and real in its treatment of the characters, and more importantly, the bond they share.
Orley wanted the film to feel relatable, which it does, as the project has been close to his heart, and one that he has nurtured over the years. Given the premise of 'Big Time Adolescence' and the history Orley seems to share with it, one can't help but wonder what inspired the film. In case you're wondering the same, we're here to help. Read on to find out.
Is 'Big Time Adolescence' Based on a True Story?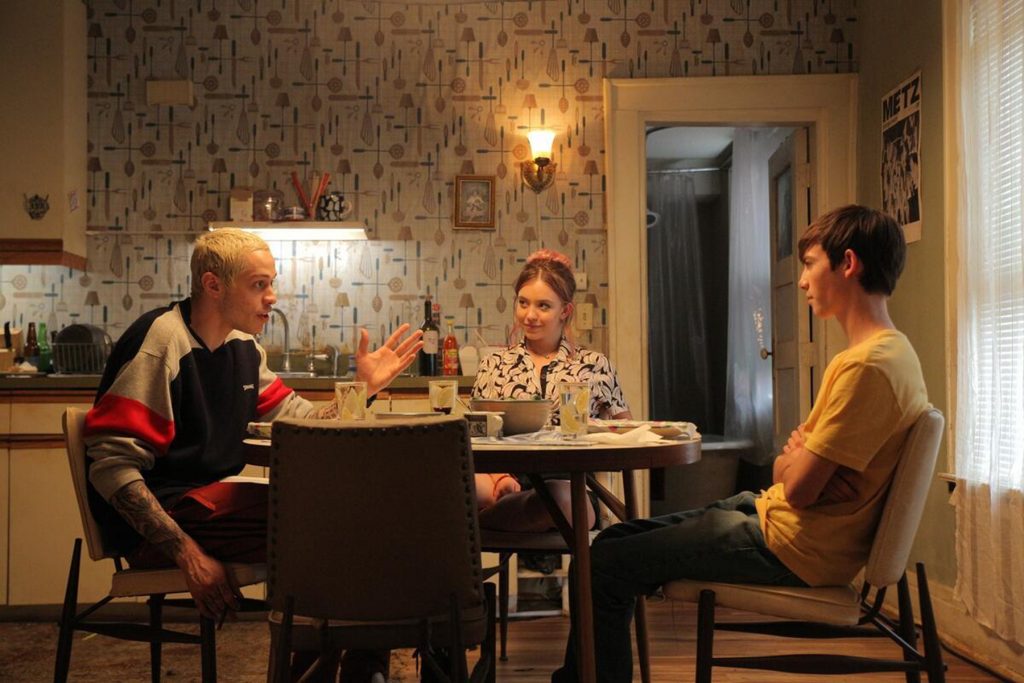 To answer it simply, no, 'Big Time Adolescence' is not based on a true story. However, it is inspired by real-life experiences and friendships. Jason Orley based the film on his own experiences in high-school, stating that he wanted to tell a story about male teenage friendships. He wished to particularly explore the fleeting rite of passage about the first older/cooler friend you look up to, something he believes to be universal. In an interview with Vanity Fair, he revealed:
"At different points in my life, I had that guy – the one that my dad hated…It started me thinking about Matthew McConaughey's character in 'Dazed and Confused'. He's so much fun because it's one night, but if that movie took over six months, it would be so depressing. That's what Zeke is."
Orley has revealed that the story of 'Big Time Adolescence' is one that he kept close himself since high school. But it was only after years of experience, with both life and love, that he decided to approach it. He has also stated how he particularly wanted to approach the narrative like a love story as he believes that how your every person's first great friendship is. In an interview with Metro, he stated:
"Your first friend you really just love more than anything and I think that the end of that first great friendship is really heartbreaking. Before I even wrote the script I had that idea where this boy has this hero and he really idolizes him, becomes his best friend and then outgrows him. I think that I have always just wanted to tell a story similar to that since I was in high school."
Jason Orley also described 'Big Time Adolescence' as "John Hughes with a layer of weed smoke in front of it". He revealed that Pete Davidson completely changed his idea of the film, and particularly Zeke's character. Due to their widely different backgrounds Orley had always thought of Zeke to be similar Ferris Bueller.
But having grown up in New York, Davidson approached Zeke's character in a way that seemed to authentic to him. He based his version of Zeke on the Staten Island guys he had been friends with while he was growing up. There is particular scene in 'Big Time Adolescence' which was inspired by Davidson's own experience of getting hotboxed in a car by older guys before he ever smoked weed. The fact that both Orley and Pete could bring in people from their own lives into the film goes on to show how universal the story of 'Big Time Adolescence' really is.
Read More: Best Teen Movies of All Time