Before discussing zombie movies, let's try to understand what zombies really are. Are they people who have returned from the dead? Or are they people who have lost control over their bodies due to an external entity that has overtaken their minds, be it a virus or an alien? Are they corpses that are alive? Or are they alive people who are dead? Well, turns out that all of these are descriptions of zombies, and none of them are unjust explanations. That is why we have different kinds of zombie movies at our disposal, and some of the best in the genre are available on Hulu.
6. Zombie Town (2023)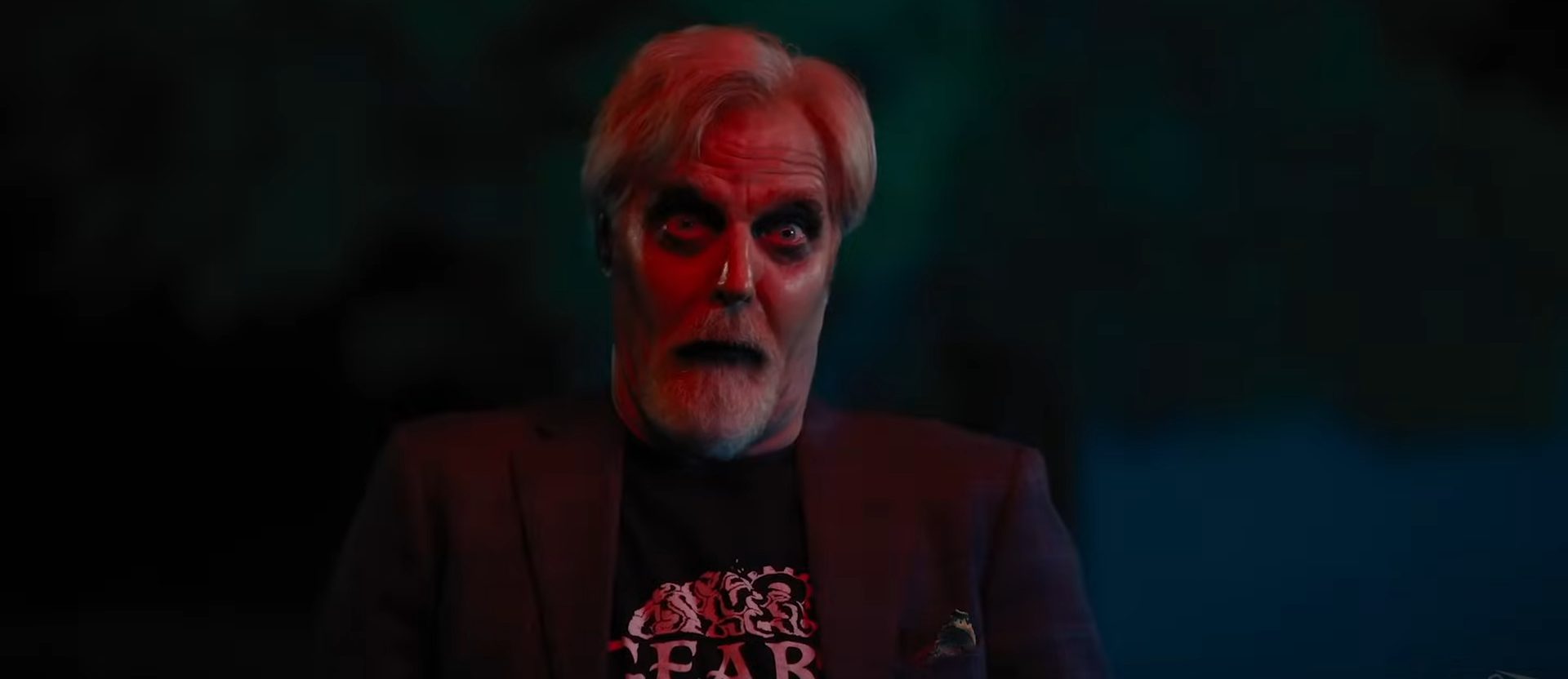 Every once in a while, the heart wants to watch a movie that makes no sense. Directed by Peter Lepeniotis, 'Zombie Town' is a horror comedy that offers just that. The town of Carverville turns into a land of the undead when a zombie movie premiere turns the townsfolk into zombies, thanks to the film reel that has cast some kind of spell. Now, it is up to teenagers Amy and Mike to find the filmmaker and rid the town of the curse before time runs out. While horror can be said to be much less than comedy, if you are looking to spend time watching a funny movie that deliberately takes a dig at zombies, this movie will suffice. The cast includes Madi Monroe as Amy, Marlon Kazadi as Mike, Chevy Chase, Dan Aykroyd, Brenna Coates, Henry Czerny, and Callan Potter. You can stream the movie here.
Read More: Funniest Movies on Amazon Prime
5. Maze Runner: The Death Cure (2018)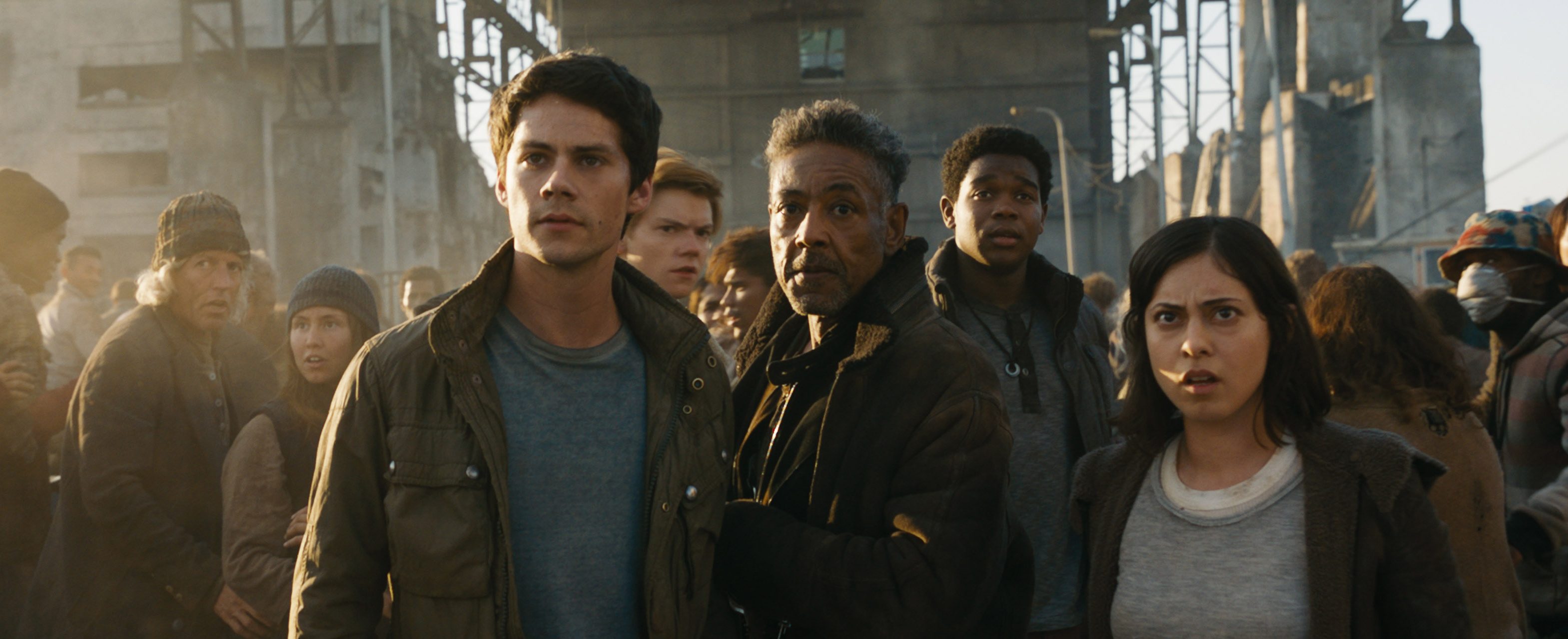 Directed by Wes Ball, this movie is the 3rd and final part of the Maze Runner film franchise and is adapted from James Dashner's 2011 novel 'The Death Cure.' The movie shows Thomas and his friends Newt and Frypan, all of whom are immune to the virus that has spread across the world and taken its toll on humans. After finding out that another immune friend of theirs is being experimented on/tortured by the antagonistic organization WCKD, they decide to rescue him. But that is not an easy feat as on the way, waiting for them, are the humans affected by the virus that has turned them into zombies. The cast includes Dylan O'Brien, Thomas Brodie-Sangster, Dexter Darden, Ki Hong Lee, Kaya Scodelario, Will Poulter and Giancarlo Esposito. You may watch the movie here.
Read More: Sexiest Movies on Hulu
4. Little Monsters (2019)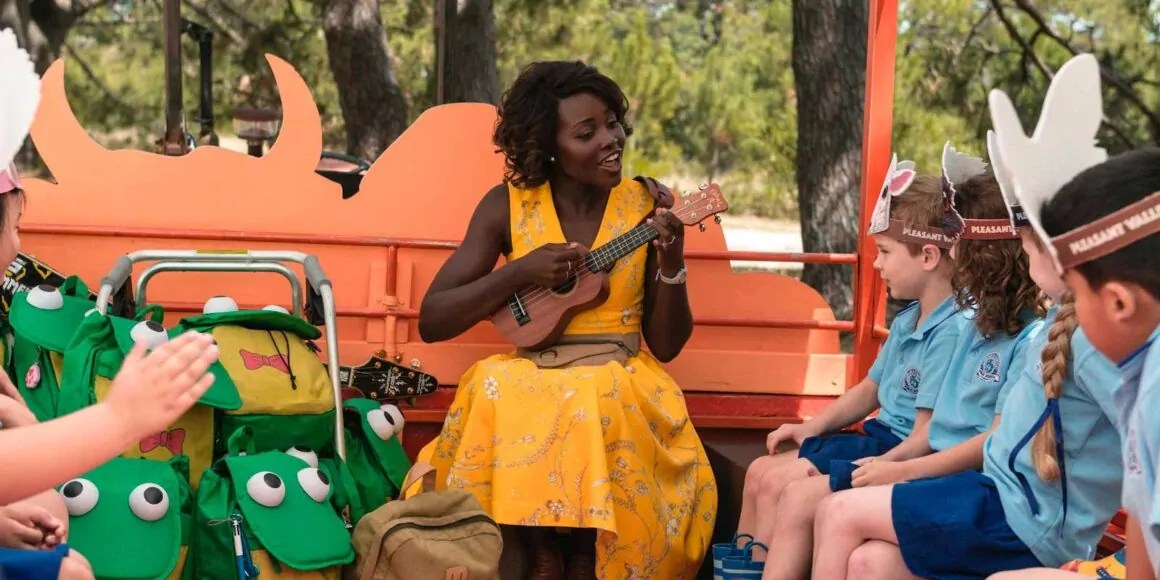 Abe Forsythe's 'Little Monsters' is a zombie black comedy film that stars Lupita Nyong'o, Alexander England, Josh Gad, and Diesel La Torraca. The movie follows a washed-up musician named Dave, who has no option but to live with his sister after a rough breakup and look after her son, Felix. Since he has an upcoming field trip to the farm, Dave goes to drop him off, where he meets Miss Caroline, the kindergarten teacher. After feeling a strange attraction toward her, he volunteers to chaperone, hoping that he will get to impress her. However, when zombies from a U.S. testing facility end up on the farm, the innocent students and teachers there suddenly find themselves in a life-and-death struggle. You can watch 'Little Monsters' here.
Read More: Sexually Graphic Movies on Hulu
3. Day of the Dead (1985)
'Day of the Dead' is a cult classic zombie movie directed by George A. Romero and is the third installment of the 'Night of the Living Dead' franchise after 'Night of the Living Dead' (1968) and 'Dawn of the Dead' (1978). In the movie, zombies are pretty much everywhere around the world, and humans have taken refuge in underground bunkers. However, as is expected of humans, some are always trying to act smart, and in this case, it is the doctors who are using the zombies for their experiments, something that the soldiers do not like. A tragedy follows, and zombies make their way to the bunker. Want to know what happens next? While chaos is an apt word for it, watching 'Day of the Dead' serves as a much better and more graphic answer. Feel free to check out the movie here.
Read More: Sexiest Movies on Amazon Prime
2. 28 Weeks Later (2007)
More than "zombies," it is the word "infected" that sounds more horrifying, don't you think? In this Juan Carlos Fresnadillo directorial, we have yet another attack of the Rage virus that occurs six months after it first hit London in '28 Days Later' (2002), of which this movie is a standalone sequel. The city had been quarantined, and refugees were returning, but the adventure of two kids sets off a chain of events that brings about the outbreak and, by extension, the attack of the "infected." The stellar cast of the movie includes Jeremy Renner, Robert Carlyle, Imogen Poots, Rose Byrne, Idris Elba, Harold Perrineau, and Catherine McCormack. You can watch the movie here.
Read More: Best Documentaries on Amazon Prime
1. Shaun of the Dead (2004)
This movie shows that you should not think you are useless and have no direction in life because you might just turn out to be the one taking the fight to the zombies. 'Shaun of the Dead' directed by Edgar Wright, is an authentic zombie comedy movie that tells the story of Shaun, an electronics salesman from London, whose life is all out of juice. However, when a zombie apocalypse knocks on the door, he has to risk his life to save his girlfriend and find a safe place to hide until everything returns to normal. But how will that be possible? And will he even survive the attack of the zombies? The cast of this hilarious movie includes Simon Pegg as Shaun, Edgar Wright, Nick Frost, Kate Ashfield, Lucy Davis, Peter Serafinowicz, and Bill Nighy. You can check out the movie here.
Read More: Best Anime on Hulu