I remember growing up during a time when martial arts movies were either about kung fu or karate. There was no such thing as MMA back then. Now most combat sports movies revolve around the sport of Mixed Martial Arts but I do find myself going back to the Zen Buddhism fight form, kung fu. Kung fu movies made their way into Hollywood in the early 70s because of their representation of a grounded and natural martial art that requires immense discipline, mental peace and a lot of physical strength.
This gave a platform to many Chinese stars like Jet Li, Jackie Chan and of course, the legendary Bruce Lee. The impact of kung fu was soon noticed everywhere and became a huge part of pop culture. From music (Gorillaz) to cartoons, its impact hit every corner. Not only was it entertaining but it was also breaking stereotypes about Asian men that the world had. Bruce Lee kicking Hollywood action star Chuck Norris's butt was something new for the American audience but later Bruce Lee went on to become one of the most influential action stars. Sadly, that era of lightning-fast punches and kicks has almost faded but for those who still prefer watching these over the modern martial arts movies should scroll down right away and take a look at the list of really good kung fu movies on Netflix that you can stream right now. The list includes Chinese Kungfu films and Kungfu action movies.
12. Kung Fu Panda Holiday (2010)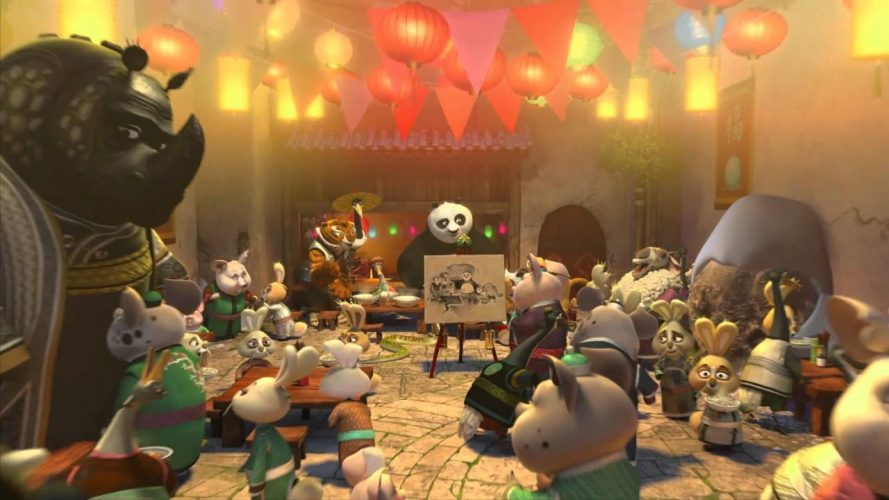 Po the panda who knows kung fu who saved the world from Tai Lung becomes a well-known figure in this one. After gaining fame for his brave acts, Po is asked to host a formal dinner for all the Great Masters of Kung fu. But this becomes a problem for Po because his father, Mr. Ping, decides to host a party of his own in his restaurant. While his father keeps making him feel guilty by forcing responsibilities on him like most fathers, Po also has responsibilities outside his family in the Kung Fu world. Po needs to find out what's more important to him and also who he wants to be with on that night. Let's see where does Po's innocent heart take him this time. The Kung Fu Panda series has given us the best-animated films of our time and this one too is truly spectacular like all the others.
11. Kung Fu Panda: Secrets of the Scroll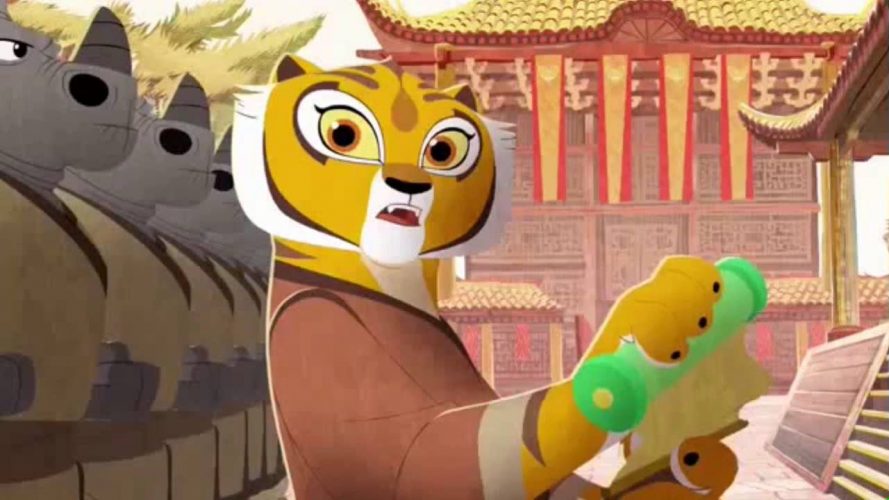 Another great movie from the 'Kung Fu Panda' series, this one is more about the legendary furious five warriors Monkey, Crane, Mantis, Viper and Tigeress, and less about Po. The movie shows the story of how all the members of the legendary furious five warriors got together when Mr. Shifu was too busy looking for his dragon warrior even when Boar, the villain, was out on a rampage. Mr, Shifu's ignorance towards the menace of the Boar forces Tigress to look for a team of Kung Fu masters who can help her stop the Boar. Along the way, the five of them become close friends and go on to become one of the strongest teams known in the history of animated films. So the movie tries to suggest that even before Po came into the picture he was still responsible for the getting together of the legendary furious five warriors. Master Oogway was surely right when he said: "There are no accidents."
10. Shaolin Soccer (2001)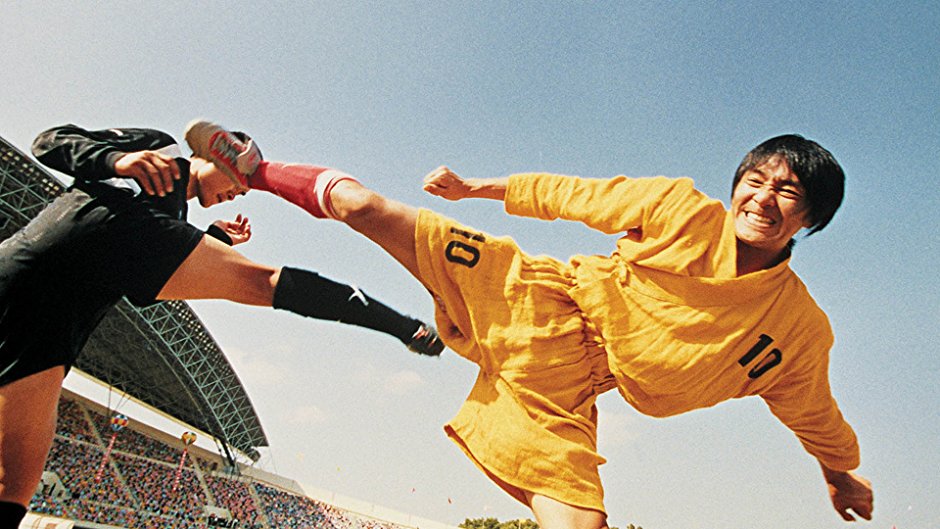 I never really understood what I should feel while watching 'Shaolin Soccer'. Whether I should laugh, cry, get fired up with the action or bang my head into a wall for its silliness. But as silly as this movie may be we love it. It's no mystery why no one ever came up with a concept like this because no one would be able to pull it off better than this. The story revolves around a failed ex-soccer player whose career ends after he breaks his leg. But his life completely changes and he gets the chance to relive his days of glory when he meets a kung fu master and his five brothers who are all willing to use their kung fu skills for playing soccer. This soccer is nothing like anything you've ever seen before. It's funny, silly and exciting, all at the same time. It doesn't matter who you are or which part of the world you're in, it doesn't even matter if you don't watch sports or kung fu movies, this movie will entertain you and you'll laugh till you have tears rolling down your cheeks.
9. Ip Man 3 (2015)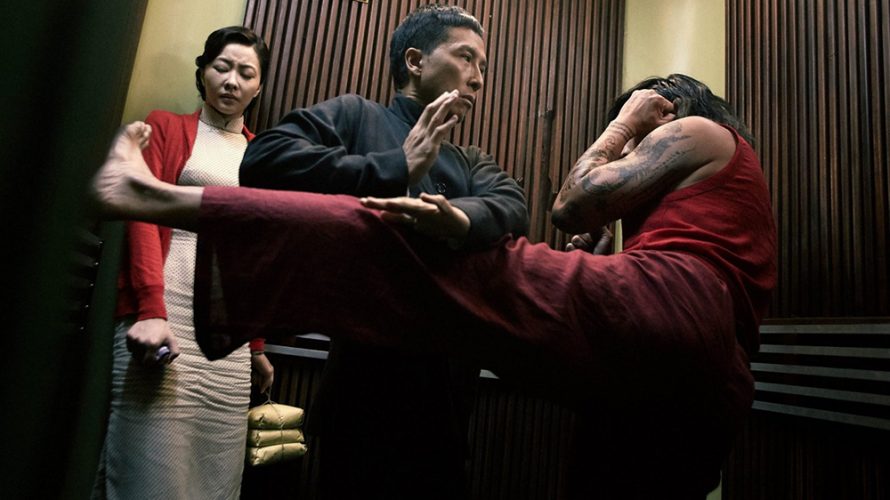 The IP man movies never fail to disappoint us with their raw kung fu action. This is another one of those in which IP man's son's school is terrorized by a bunch of corrupt gangsters. To protect the kids and the staff of the school, IP man and his disciples guard the school all the time. IP man also has to deal with the wife's terminal sickness and face challenges from another master who wants to claim Ip man's grandmaster title. The Ip man movies are like the Batman Trilogies in a sense that each movie is so good, you don't expect the sequel to surpass it, but you're wrong every time. It just gets better with each movie.
8. Legendary Weapons of China (1982)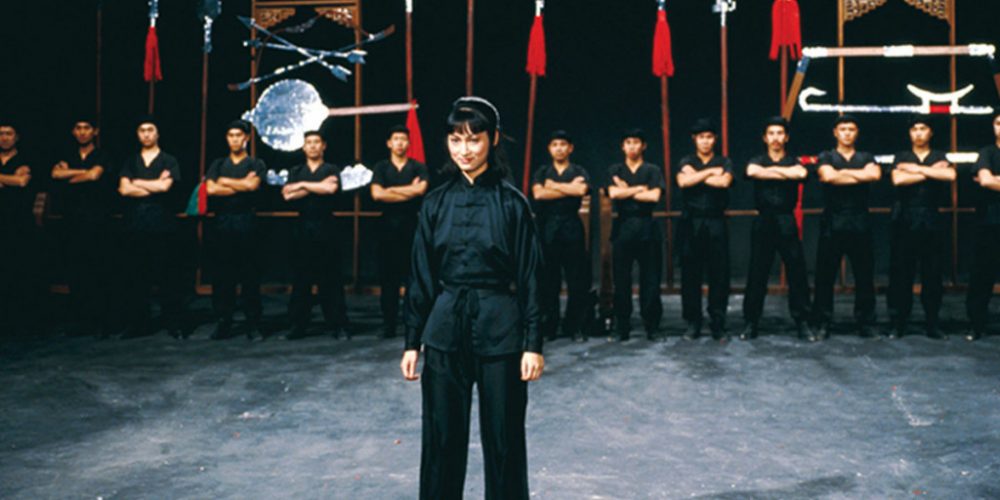 'Legendary Weapons of China' is an action-filled drama about how a former member of a kung fu society threatens its reputation by spreading false rumors about it. The society starts experiencing the impact of this critic and decides to send a group of trained killers to stop him and teach him a lesson for bad-mouthing their society. A true kung fu movie lover will surely enjoy this one and the last weapons fighting scene is totally insane.
7. Five Deadly Venoms (1978)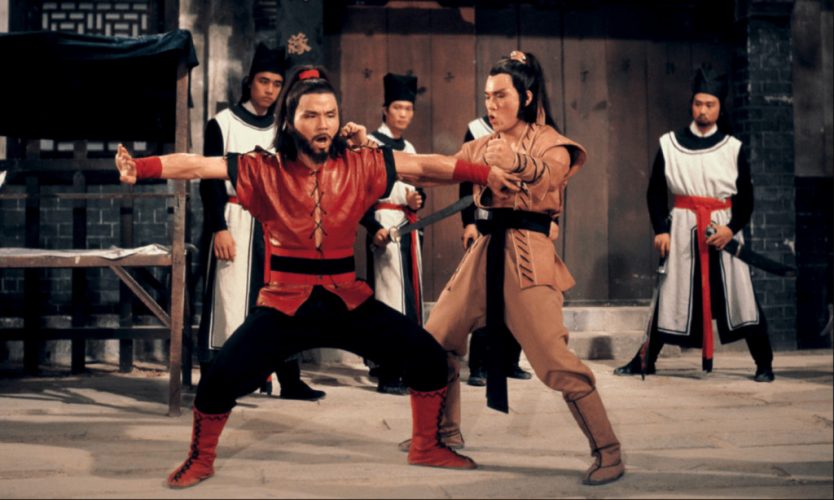 This 70s kung fu classic is the story of a dying kung fu master who instructs his last student team up with the good ones among his former five students – Centipede, Snake, Scorpion, and Lizard, and to destroy the evil ones. But a hell of lies and slander breaks loose when each of them tries to prove that they're the good ones. There are indeed some evil ones among them but how can one determine who's who? This film is completely fulfilling for any kung fu fan out there as it has everything from an amazing storyline to some awesome kung fu action.
6. Dragon Tiger Gate (2006)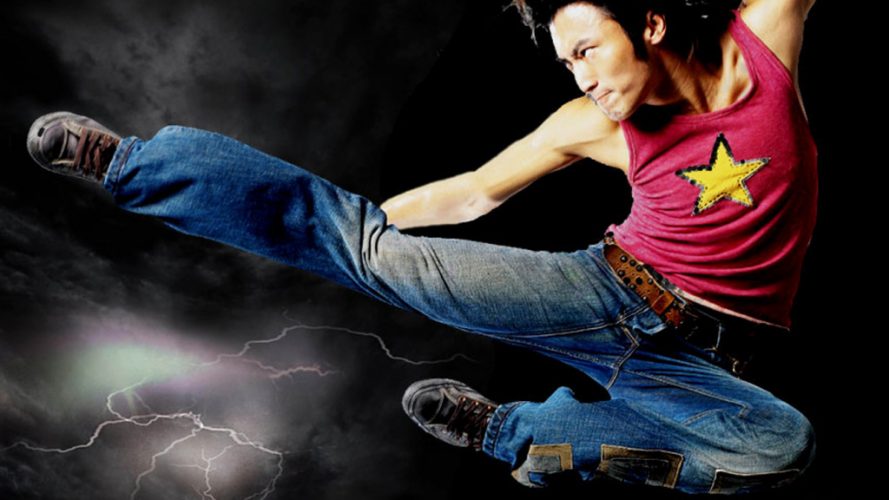 'Dragon Tiger Gate' is a fantasy based comic book style kung fu film that is probably inspired by the west. The kung fu sequences in this one have been modified with some great looking CGI. The movie has somewhat of a typical comic book superheroes type storyline that's about three young men who fight for those who can't protect themselves and serve justice to the wrongdoers. 'Dragon Tiger Gate' is a good attempt to "westernize" a kung fu movie and has an element of comical flashiness to it. The action in this one can get a little unrealistic at times which is something not most of us kung fu lovers would want to see. But still apart from a few scenes where the most basic laws of physics have been completely obliterated, the movie has some decent action scenes and is a good one time watch.
5. The Legend of Drunken Master (1994)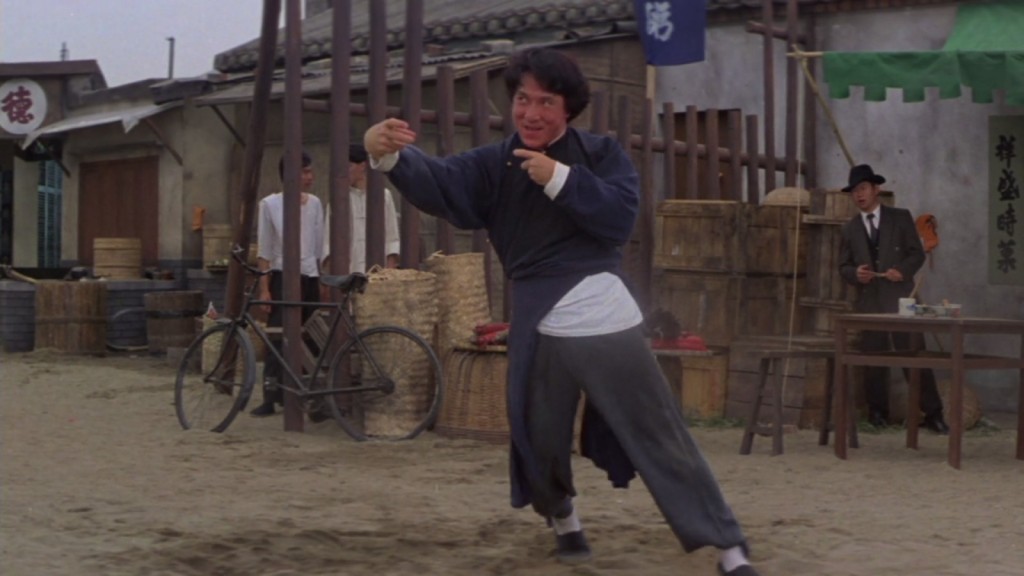 This one's a classic by none other than Jackie Chan and no matter how many times we see this one, we just can't get enough of Chan's innocent charm and humor. Jackie Chan's drunk kung fu scenes are funny and intriguing to watch. Jackie Chan revisits his role of the Drunken Master Wong Fei and this time, he has to face issues with his father who is against his fighting and also with some foreigners who are stealing Chinese artifacts. This being the sequel to the first drunken master movie, it's almost as good as the first one and Jackie Chan never ceases to entertain.
Read More: Best Boxing Movies on Netflix
4. SPL 2: A Time for Consequences (2015)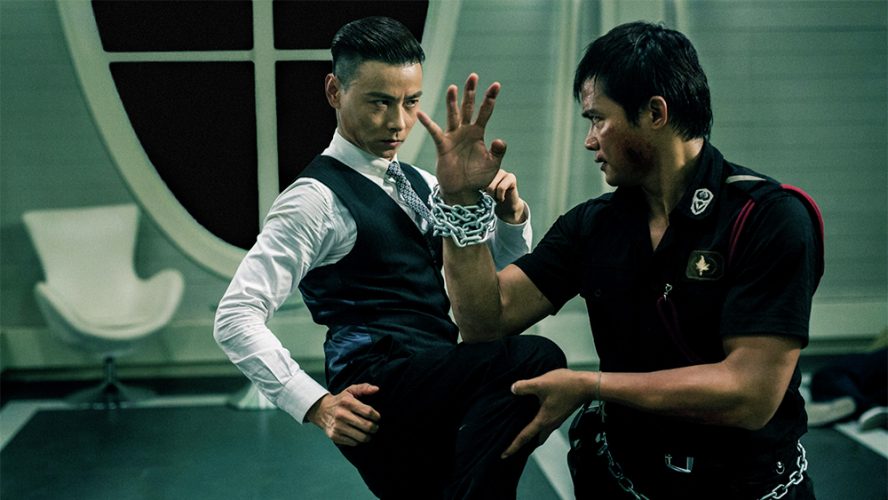 The film revolves around two people – Chai and Kit. Chai (Tony Jaa) is a police officer who guards prison gates and Kit is an undercover cop. Their paths meet and Chai needs Kit's help to cure his dying daughter. The movie has a simple story which has been narrated in a very complex way. The film does have some really good action sequences but a lot of them have some extreme cable work going on which at one point will make you wonder what you're watching. But otherwise, the film has a good star cast all of whom have acted really well and has gory bloodshed which makes the fight scenes a little better.
Read More: Best Native American Movies on Netflix
3. Enter the Dragon (1973)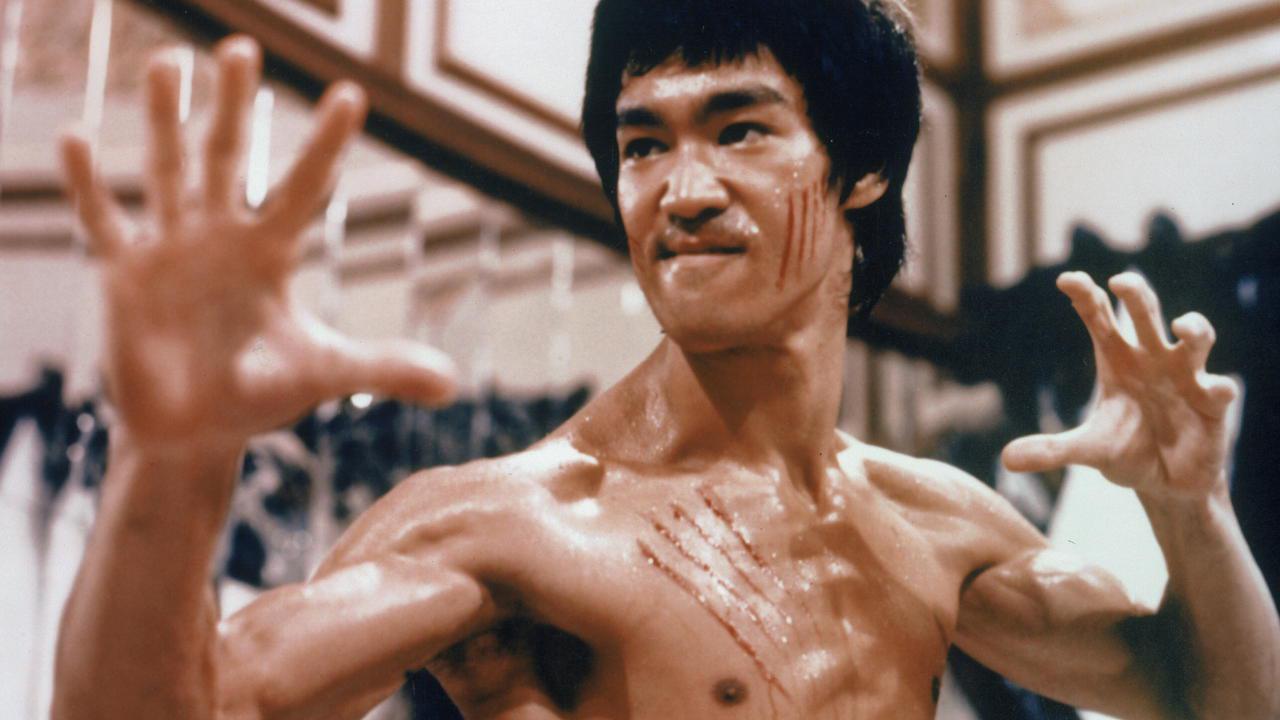 This Bruce Lee classic is known by all action moviegoers for his brilliant performance and brutal action scenes that'll actually make you cover your eyes with your fingers and still see from the spaces between them. 'Enter the Dragon' is more or less of a revenge film that tells the story of a man who joins a secret tournament organized by a mafia to get some information on the mafia's activities but once he gets there, he also finds out that the mafia was responsible for his sister's death and sets out to seek vengeance. The movie came out almost five decades ago but is still considered to be one of those most legendary movies in the history of martial arts movies, and that itself tells a lot about it.
2. Return to the 36th Chamber (1980)
Another classic from the era when kung fu movies were thriving, 'Return of the 35th Chamber' brings comedy, crazy monk training scenes, fighting scenes and a decent plot. The movie actually shows you the origin of the "jacket off, jacket on" scene from the new karate kid. This one has similar training scene where a kung fu student is asked to do basic menial tasks only to later realize that he was learning kung fu movements. This is another kung fu classic you shouldn't miss out on.
Read More: Best Superhero Movies/Shows on Netflix
1. My Schoolmate, the Barbarian (2001)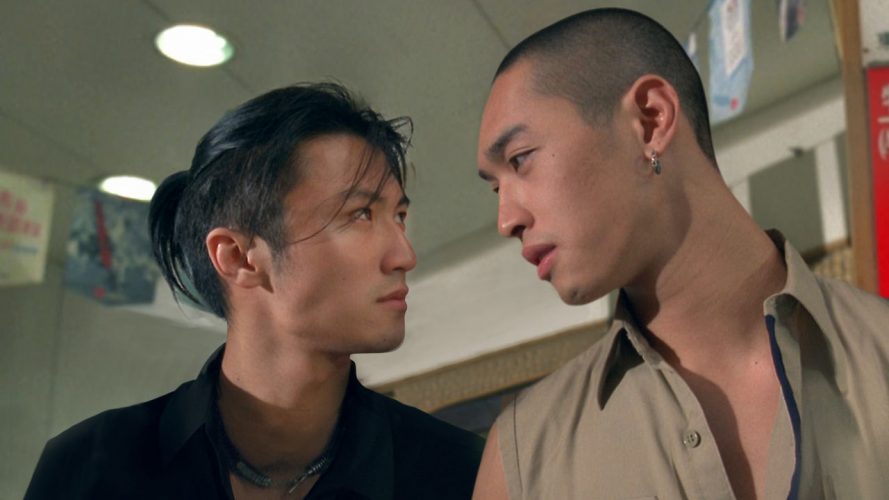 This one is more of a coming of age kung fu movie set in a school where most issues are resolved over fistfights. The story is of a student named Stephen who learns how to fight from the top brawler of the school. I wouldn't say that this one's anywhere close to being one of the best on the list. But if you're just looking for some fast-paced kung fu action without putting too many efforts into understanding the plot then watch this one. Maybe you can just skip through the boring stuff and watch only the fight scenes — whatever floats your boat.
Read More: Best Action Movies on Netflix