"I learned all about life with a ball at my feet" – Ronaldinho. Football is the most religiously followed game on this planet. There's nothing that comes close to a whole city dressed in their club's colors, walking to the stadium and chanting their team's name like every decibel would grant them a more luxurious life in heaven. Being so widely spread across the world, it inculcates the most diverse set of participants, active or passive, and hence also has the most interesting stories to tell.
Legends who traversed both poverty and success, fans irrespective of their backgrounds standing shoulder to shoulder supporting those legends and the equivalent love for a single outcome amassed in just 90 minutes is breathtaking to watch. The greatest football films have always focused preferably on their storytelling abilities which is drenched in emotion and passion, and hence I'll be judging them on their general impact rather than their cinematic qualities. So here is the list top of top movies about soccer. You can also watch some of these best soccer movies on Netflix, Hulu or Amazon Prime.
10. The Miracle of Bern (2003)
The Miracle at Bern is an extremely uplifting story about war ravaged Germany and the impact of the 1954 World Cup win over Germany on the country. The film concerns itself with a prisoner of war suffering from PTSD and how he bonds with his unknown son over the game of football. The miracle which saw them beating the then strongest team in the world, Hungary was a euphoric boost for the nation as it progressed forward with an unbeatable spirit, especially in football, eventually dominating the sport for a long period of time later on.
9. Shaolin Soccer (2001)
Now, Shaolin Soccer is far from being even a fairly accurate depiction of football, probably as far as the ball when Mighty Steel Leg kicks it into the sky. But what I adore about the film is its love for football and martial arts, and it never tries to compromise either. Stephen Chow's film combines elements of Jackie Chan's goofball action-comedy with special effects whose extensiveness it's gladly self aware of. It's a film that has an amazing rewatchability factor and will always manage to make you chuckle.
8. The FIFA 2006 World Cup Film: The Grand Finale (2006)
FIFA's official documentary on the 2006 World Cup Final and all the events leading to it is simply exhilarating. The reason why I picked the 2006 Final is because of the astonishing and heartbreaking set of events that elevated the match to a landmark in football history. The film captures the action from a very close range, with angles that are not covered on a normal TV broadcast. The narration by Pierce Brosnan is quite solid, but it is inaudible at most times because you're so sucked into the match, watching the two European giants battle it out, you tend to neglect that.
7. Green Street Hooligans (2005)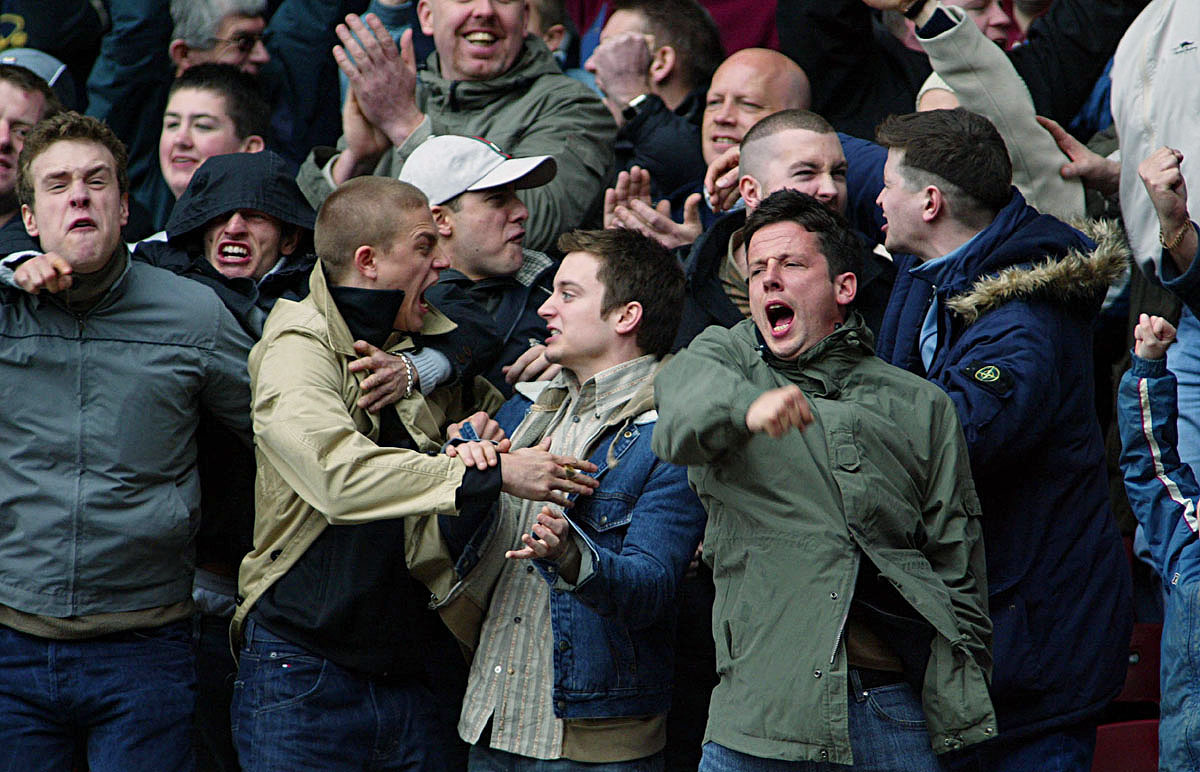 Green Street Hooligans is no Football Factory, and might've been an understandable move for Elijah Wood after playing a hobbit for the earlier part of the 21st century. It plays around with cliches, a predictable story and a method that doesn't explicitly portray the messed up violence and alcohol addicted lifestyle, but it builds characters whose downfall affects us. It tackles a fairly familiar subject but opts to present it with an absorbing story rather than distancing the viewer with a strong degree of harshness and radicalism.
6. Offside (2006)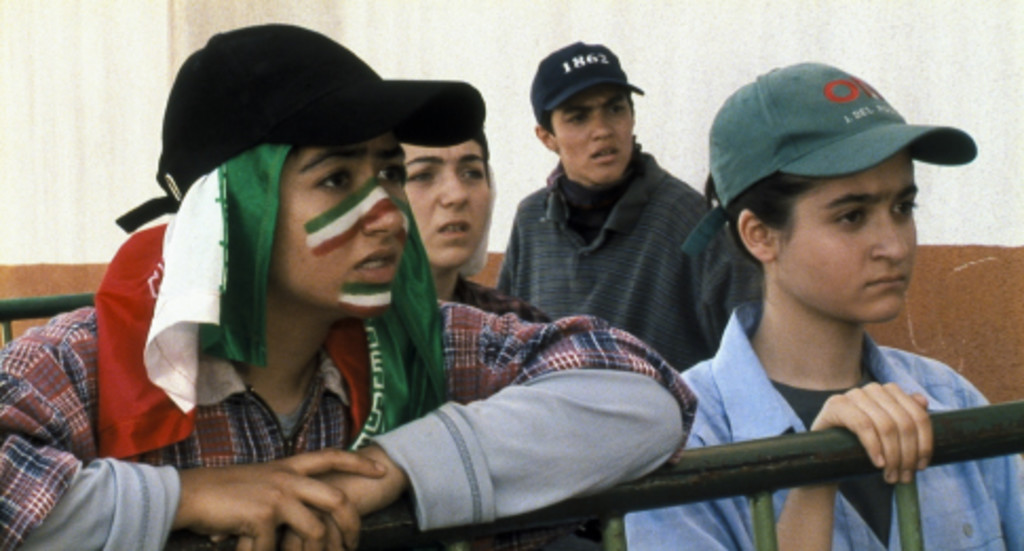 Jafar Panahi's Offside bothers me a lot, not because it's a bad film but because I expected it to treat the ridiculous Iranian system with stringent criticism. But I guess Panahi doesn't really care, him and the audiences are well aware of the Middle Eastern ruling system's ignorance and he intends on presenting a very humanistic perspective of a female football fan. The stupid laws have existed and will do so, and Panahi knows challenging them is a wasteful task. Being a pioneer of the Iranian New Wave, he rather focuses on people and their emotions that elevate the activity of kicking around a ball to something that transcends all borders, of gender, religion or nationality.
Read More: Best Cricket Movies
5. Two Half Times In Hell (1962)
Before The Longest Yard and Escape to Victory, there was the Hungarian war film Two Half Times in Hell. Now it doesn't include battlegrounds, but is set during WW2 in a Nazi war prison. Compared to the later remakes, it's rather monotonic and has a very depressing outcome, which is reflective of the harsh injustice towards prisoners of war. For football enthusiasts, this not only entertains with the high stakes involved in the game but also provides them an informative look at the unflinching atrocities of war mongers.
4. Football Factory (2004)
I'm no fan of Danny Dyer and I can't recall the last time I've seen him act after his work in The Football Factory. Nick Love's film is a brutally honest (I really emphasize on brutally here) assessment of hooliganism in the English footballing world. Though they might not match the Ultras, they do have their own distinctive dickward behavior that they wear proudly on their chests. The film delves into Tommy Johnson's life as proves how the hooliganism is an adopted incentive to catalyze his self destructive tendencies, which is the case for most of the youth.
3. Fever Pitch (1997)
Fever Pitch is a very special film for me, primarily because it associates itself with my favorite football club, Arsenal. It's a lovely British film set in the late 80's, at a time when Arsenal were undergoing a title drought but went on to win the 88/89 season at Anfield in stoppage time. Colin Firth plays a teacher who's in love with his football club but finds himself in splits after falling for a colleague. Firth plays a middle class British guy, no suits, no guns, only a charming sense of astrayness to a man who just wants to enjoy the present.
2. The Damned United (2009)
The Damned United's my personal favorite from the list and probably offers the most introspective character study of one of football's greatest managers, Brian Clough. Though Clough was revered as the manager who led second tier club Nottingham Forest to two European Cups, he was also infamous for his 44 day stint at Leeds United, a high profile club that plunged into the bottom of English football. The movie concerns itself with Clough's enigmatic personality, his volatile relationships with colleagues and his non-depleting endeavor for success, immaculately portrayed by the flawless Martin Sheen.
1. Goal! (2005)
If there's one movie that essentially breathes the essence of the most beautiful sport in the world, it's Goal!. I rank the movie alongwith Rocky as the most heartwarming "conquering the dream" story in sports films. It's not a film that needs to be dissected for its cinematic quality, but one that millions of Santiagos visualize everyday they come back home, tired but delighted about the number of goals they banged in. Goal! is impressive in understanding its extents, and like many rags-to-riches films simply doesn't propel the lead to the zenith. The decision to select Newcastle United, not the biggest club but a fairly important one and the end outcome of European qualification is positively surprising, as is the focus on physical conditioning in regards to the English game, things many popular films take a whole series to explore.
Read More: Movies For Those Who Love Basketball