The word "romance" instantly evokes the most delicate of human emotions. But how complex can love be? Romance often takes different forms and not all are beautiful and exciting. Some can be painful. Some can be weird. Some can be disturbing and absurd. But what ultimately matters is the emotion and how genuine it feels to love. We've covered numerous posts on romantic films but how often do we talk about films that explore the dark or dysfunctional sides of romance? Here's the list of top steamy romance movies. These movies are so seeped in romance that you would also find them steamy and sensual.
15. The Reader (2008)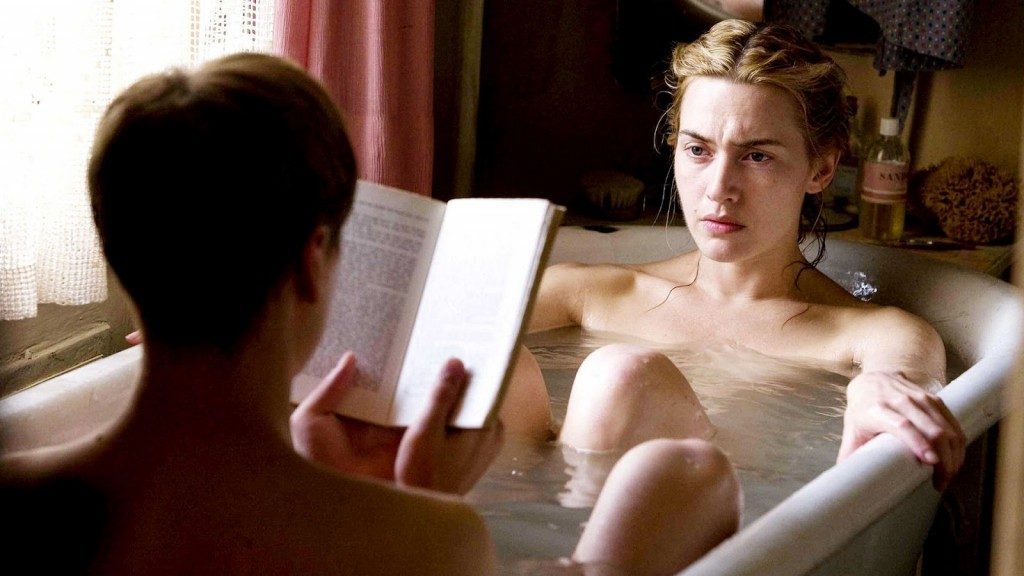 'The Reader' depicts the relationship between a 15-year-old boy and a 36-year-old woman. Hanna Schmitz, played by Kate Winslet, is a tram conductor who meets a young boy who's sick and helps him get back home. Months later they meet up again and develop a sexual relationship. They gradually develop feelings for each other and their relationship grows increasingly passionate and more complex. Hanna finds comfort in words and asks Michael to read her stories after they make love. But Hanna's past comes back to haunt her and Michael distances himself from her. It's deeply complex, dark exploration of love that takes various forms throughout its time.
Read More: Movies Like The Reader
14. The Graduate (1967)
'The Graduate' may not sit well with the younger audiences of today but parts of it still manage to entertain and enthral in a way very films could ever do. The film tells the story of Benjamin Braddock, a college graduate with no real aim in life. He is seduced by the wife of his father's business partner but then he later falls in love with her daughter. There is nothing that isn't screwed up about Benjamin's life. He is sexually attracted to Mrs. Robinson but forms an emotional connection with her daughter as they end up running away after her marriage only to realise that they screwed up badly. But they go on because it's this dark uncertainty of life that makes it so exciting and worth living for.
Read More: Best Sad Romantic Movies of All Time
13. Last Tango in Paris (1972)
I could never bring myself to watch this film all over again. It's incredibly painful and tragic beyond words. I wouldn't go deep into the controversial aspects of the film but let's say, it makes the film feel a lot more disturbing and inhuman. But there's also no denying the fact that the film is an exquisitely crafted piece of pure erotic cinema. The romance here is toned down and the sexual overtones are heated up but the lead characters strange a very mysterious and bizarre relationship too complex to be put into words. Bertolucci beautifully paints their anonymity, their pain and anguish in a way that leaves you floored by its humanity.
Read More: Movies Like The Den
12. Breathless (1960)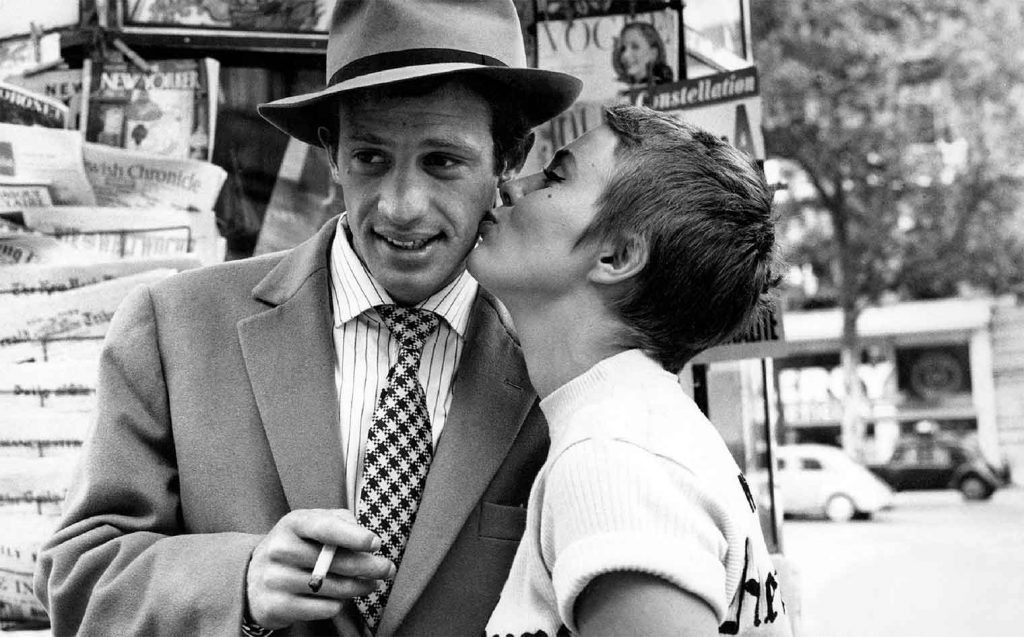 Many people have often complained about Jean Luc-Godard's cinema lacking any emotions. And they are right. There is no emotion in any of his films. And it's this lack of emotion that makes it hard to categorise any of his work. I see 'Breathless' as a romantic film. Michel steals a car and murders a policeman as he runs off to pursue his love interest, Patricia. Now this is what the story of 'Breathless' looks like. Godard's flippant style works well with the characters' carefree outlook on life and relationships despite the emotional distance he creates between his viewers and the characters. Patricia is frightened of her relationship with Michel due to his wavering attitude. But in reality both are unsure of each other's relationship as they are unsure about their own selves. The lack of humanity certainly hampers the emotional experience but nevertheless it's a pretty exciting romance that's fascinating to watch.
Read More: Best Voyeurism Movies of All Time
11. Wild at Heart (1990)

A dark, twisted tale of romance, 'Wild at Heart follows a couple who escape the girl's mother and the gangsters she hires to kill the man. Lula and Sailor were separated by Lula's mother who got a man into attacking Sailor but turns out he killed the man in self-defence. He later breaks his parole and runs away with Lula to California while a detective and a gangster, hired by Lula's mother, chase them. Their journey doesn't go well as they witness a car accident which, according to Lula, is a bad omen. Things take bizarre turns as the lovers reveal about themselves, wrecking their relationship. It's dark, funny, weird and so full of passion.
Read More: Movies Like The Proposal
10. L'Avventura (1960)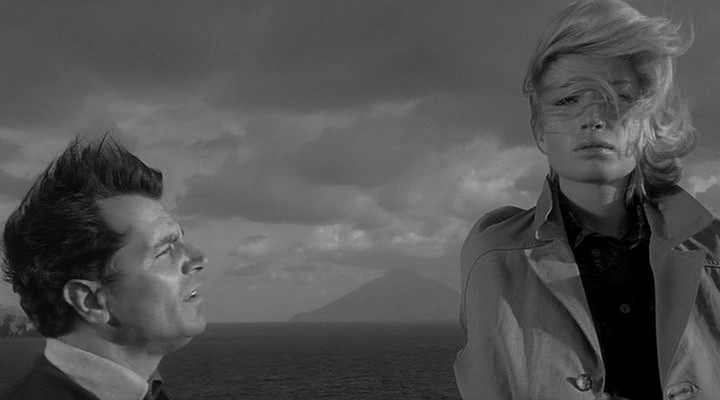 Italian auteur Michelangelo Antonioni's meandering style might turn out to be a put off for some, initially but it's intended to reflect the character's flailing state of mind. The film follows three friends, Sandro, Anna, and Claudia, who go on a boating trip which turns out to be a nightmare as Anna goes missing during. Sandro and Claudia search for her and in the process fall in love with each other. Antonioni subverts the mystery element and turns it into what the mystery does rather than focusing on the disappearance of the woman. The two grow closer to each other, almost inseparable now, and fear whether Anna would return one day. There's a feeling of existential numbness plaguing the characters that is almost palpable in its intensity. The characters float aimlessly with swinging emotions and they never really know what they want in life.
Read More: Best Boxing Movies of All Time
9. Dogville (2003)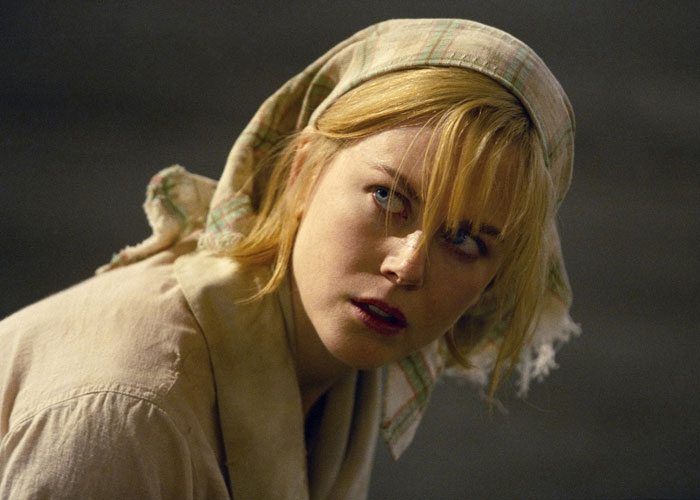 Perhaps a controversial choice but hell! This is Lars Von Trier we're talking about. A number of critics and cinephiles loathe his work, dismissing them as "pretentious" and "self-indulgent" and while I do feel he often tends to swing on the edges of being genius and self-indulgent, his films have always spoken to me on some level. 'Dogville' is arguably among his best works and displays his eccentricities and humanity as a filmmaker. The film focuses on a girl named Grace who finds refuge in a small village from a group of monsters pursuing her. She leaves a strong impression on all of the villagers and change their levels in a number of ways. She also develops a romantic relationship with the village head, Tom. Von Trier portrays them s an idealistic couple with dreams and ambitions. They both want to run away from the village and start a new life. It's a beautifully screwed up relationship and Von Trier infuses the underlying tension of it throughout the film.
Read More: Movies Like The Big Short
8. Badlands (1973)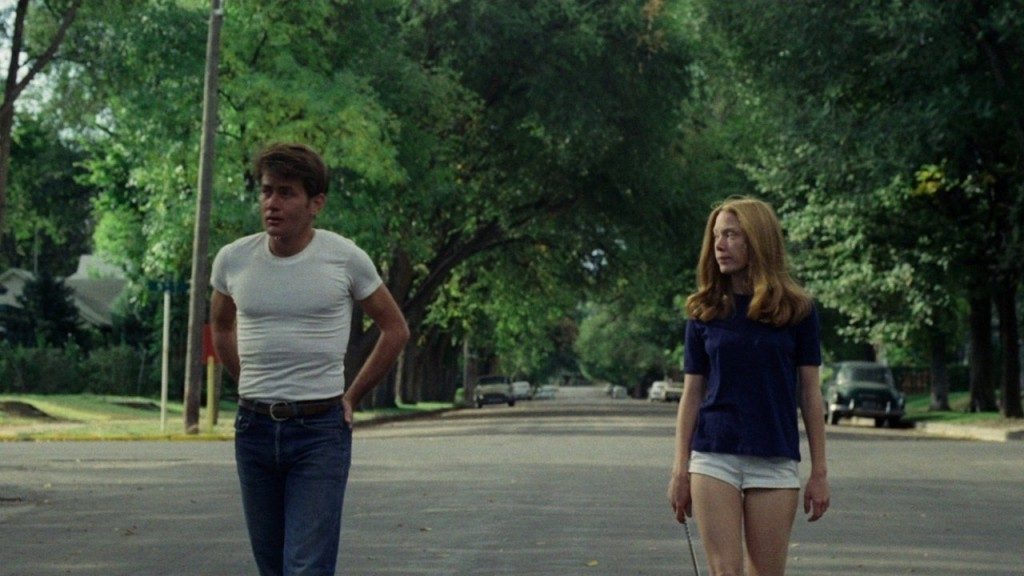 Dark, strange and disturbing are not words one would often associate with Terrence Malick but in his debut, Malick crafted a beautifully dark tale of romance that truly remains one of cinema's most enigmatic portrayals of love. Based on a real life story, the film revolves around a couple who run away after killing the girl's father. As bounty hunters chase them, the couple fall into more trouble as they go on a killing spree to reach the badlands of Montana. Malick kind of emotionally detaches the characters and there's no real reason provided in the film for the character's bizarre actions. They share a very strange relationship and Malick portrays them as thoroughly cold and unapologetic with no real sense of morality.
Read More: Best Life Changing Movies of All Time
7. Eternal Sunshine of the Spotless Mind (2004)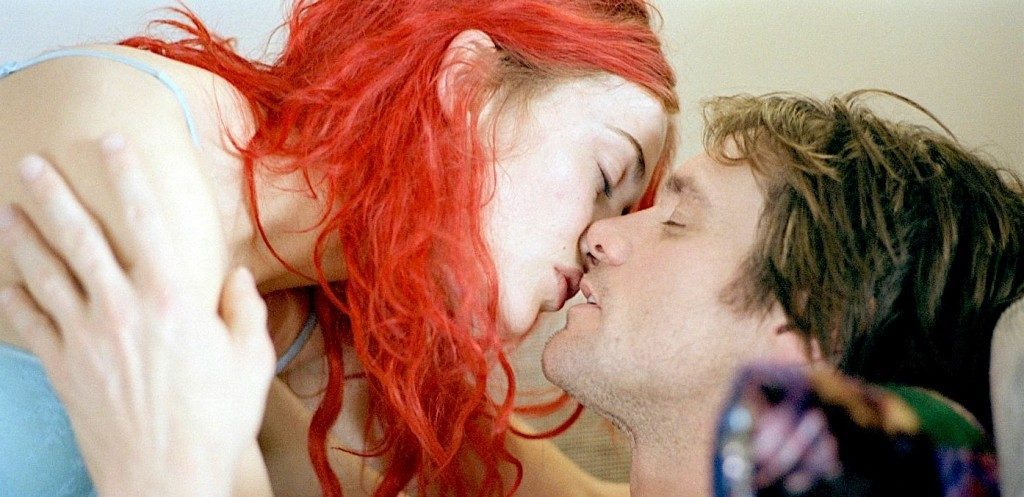 Charlie Kaufman could find humour in the darkest and most tragic of moments. His film often came off as funny but underneath they were extremely sad and painful. 'Eternal Sunshine of the Spotless Mind' is as exhilarating, sad, dark and screwed up as romance can get. With a bizarre plot that follows a couple who clinically erase their memories of each other, the film explores the themes of love, memory, regret and time. Joel and Clementine want to be with each other but they are terrified of their relationship and try to remove each other from their mind. But love craves for a memory, an image, a feeling and this is what complicates their love. Kaufman's screenplay takes a simple love story and turns it on its head. If this isn't anywhere near a screwed up romance, then I don't what else is.
Read More: Movies Like The Girl Next Door
6. Blue Velvet (1986)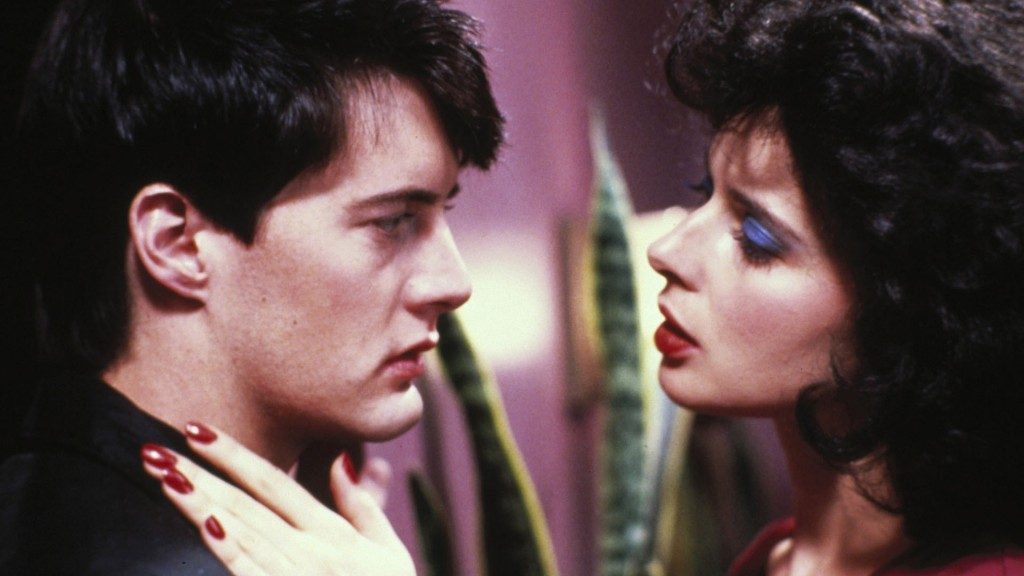 It may seem strange but romance has been an element in many of David Lynch's works. Blue Velvet may perhaps be the darkest of them all. It follows an unusually conventional narrative that revolves around a young man who discovers a severed human ear near his home. This leads him to a gorgeous, enigmatic nightclub singer with whom he develops a deeply passionate and disturbing sexual relationship. Dorothy Vallens is a mentally troubled woman with masochistic fantasies and she finds emotional comfort in the arms of Jeffrey whose initial feelings for her are merely sexual in nature. It's so deeply tragic and passionate yet quite disturbing and frightening in its intensity.
Read More: Best Plastic Surgery Movies of All Time
5. Mulholland Drive (2001)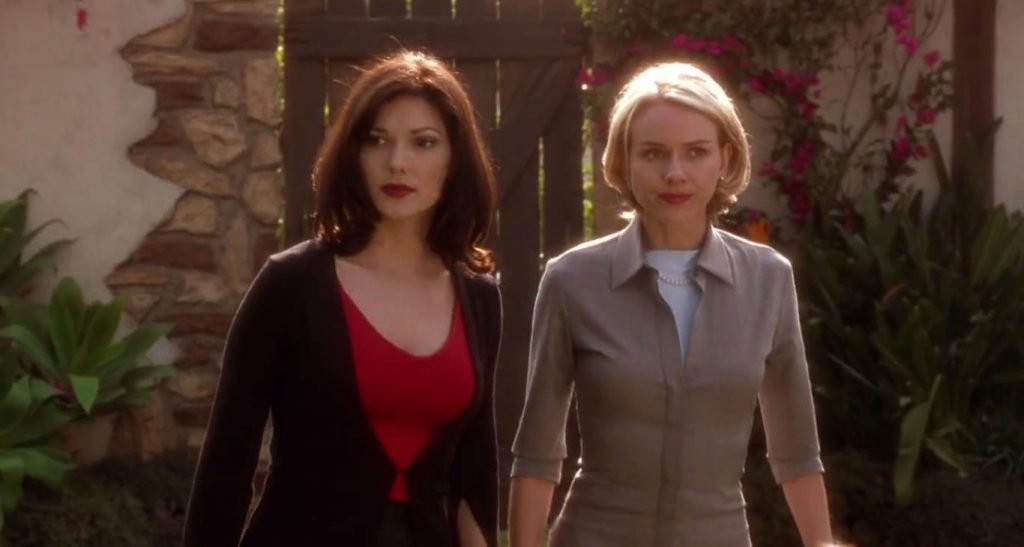 Well, why not? 'Mulholland Drive' is everything that a true form of art aspires to be. David Lynch has often said in interviews that he makes films based on feelings and ideas and 'Mulholland Drive' is a feeling. Betty and Rita become friends after they meet in strange ways and their relationship soon turns into a very passionate romance. Lynch sets the tone for a surreal mystery drama but the film soon gets complex and turns into something truly unforgettable and heartbreaking. The ambiguity of the relationship between the lead characters forms the emotional core of the film as Lynch manipulates his viewers with a twisted narrative that blurs anything real about the reality its characters seem grounded in. It's the kind of film that asks you to shut off your intellectual sense and pour your hearts out on to the film and the pay off could be incredible.
Read More: Movies Like Titanic
4. Climates (2006)
Nuri Bilge Ceylan's experimental romance drama centres around a couple who seem to have grown emotionally distant from each other. Ceylan experiments with the visuals and quite literally uses the title of the film to depict the various phases of the characters' relationship. Bahar and Isa were once passionate lovers who seem to have lost the magic in their and are longing to withdraw themselves from each other. Isa breaks up with Bahar and they go separate ways. Isa meets up his ex-lover and tries to reunite with her but realises that deep inside her still misses Bahar. The flailing nature of their relationship is reflected upon the various seasons of life and Ceylan's emotionally driven technique lets us breathe in on the empty spaces between its characters.
Read More: Best Hacker Movies of All Time
3. The Skin I Live in (2011)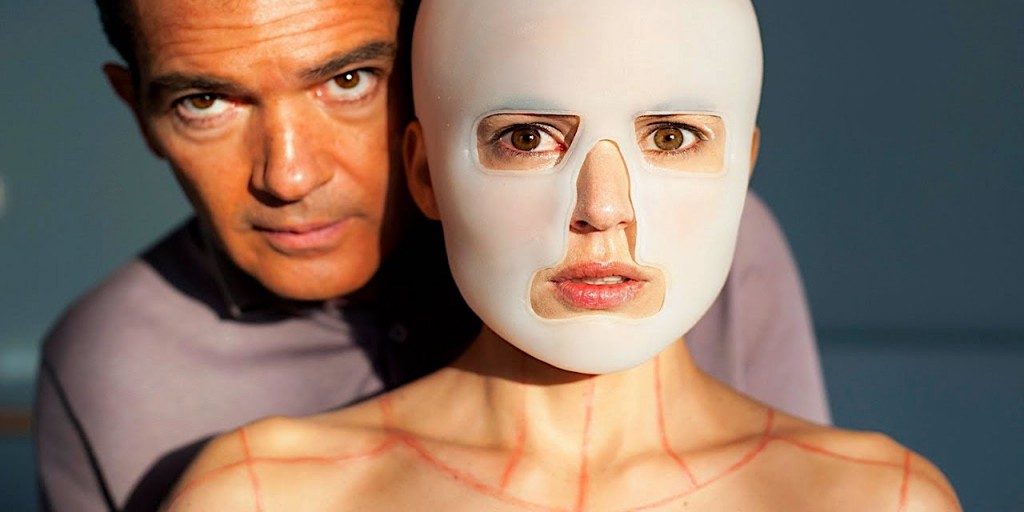 Spanish auteur Pedro Almodovar is famous for his emotionally accentuated plot-lines and highly melodramatic approach. But with 'The Skin I Live in', he took a slightly different turn and made things a lot stranger and exciting with a very unusual plot that has a man, haunted by the death of his wife, creates a peculiar kind of synthetic skin that withstands any damage done to the skin. He has kept a woman named Vera captive and we learn that she resembles his wife. They develop a strange but intimate relationship that takes bizarre turns throughout the film as we learn about every character and their past. I couldn't delve a lot more into the story here as that would be giving away some major spoilers. So have fun! This is Almodovar at his most exciting.
Read More: Best Virtual Reality Movies of All Time
2. Talk to Her (2002)
Arguably Almodovar's best work, 'Talk to Her' tells the story of two men who develop a very strong emotional bond as they care for their lovers who are both in comas. Almodovar's passion and love for his characters is endearing and he infuses the film with a certain level of humanity that is infectious in its energy and deeply touching in its intimacy. Benigno loves Alicia but fate had other ideas. She met with an accident and would remain coma for the rest of her life. Benigno takes care of her throughout; changing her clothes, bathing her, cleaning her. Keeping in mind the number of spoilers this could give away, I won't go further but 'Talk to Her' is a weird, unlikely romance that is quite affecting in its honesty and sadness.
Read More: Best Mother Daughter Movies of All Time
1. The Piano Teacher (2001)
If it's Michael Haneke, it has to be screwed up. 'The Piano Teacher' tells the story of a music professor with repressed sexuality who develops a bizarre sexual relationship with one of her students. Erika Kohut is a woman who hides all her shame underneath the mask of arrogance. She feels liberated, emotionally and sexually, with Walter but he can't bring himself to love Erika in all her ugliness, perversity and shame. But in the end, Erika is alienated and left all alone. She couldn't withstand the pain of having to live with herself but perhaps even death seems to have cruelly evaded her. Haneke examines a side of love that is too disturbing and painful to even talk about. The film also features a stunning performance by Isabelle Huppert in the leading role.
Read More: Best Spanish Movies of All Time