The Den was a surprisingly good horror movie which was more than it was expected of it. The movie was the directorial debut of Zachary Donohue. It had quite a good scares and was received well by the critics and the audience alike. Over the years there have been many horrors which were expected to be disasters but turned out real nice and surprised critics and audiences who had no expectation from these movies. Following is a list of movies similar to The Den that are our recommendations. You can watch several of these movies like The Den on Netflix, Hulu or Amazon Prime.
12. Alone With Her (2006)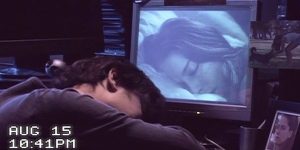 A stalker named Doug (Colin Hanks) uses hidden cameras to spy on Amy (Ana Claudia Talancon), a beautiful object of his obsession. With knowledge gleaned from his secret surveillance, the young man manipulates her, first into friendship, then pushes for a romantic relationship. But her instincts warn her that there is something not quite right with Doug, a suspicion that is confirmed when a new man enters Amy's life. The movie is not a horror at its core but it is surely horrifying to watch the affects of obsession on a person.
Read More: Movies Like Taxi Driver
11. The Poughkeepsie Tapes (2007)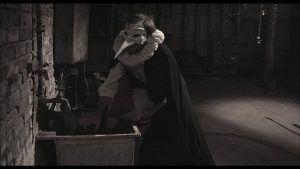 In 2001, police in Poughkeepsie, New York made a horrifying discovery of 10 bodies buried in the backyard of a residential house. Along with it, they found over 800 neatly organized videotapes in the house, detailing the exploits of one man's decade long crime spree. The footage was horrifying as it contained footage from his first moments stalking his victims to their last seconds alive. The tapes will give you sleepless nights and will make you cringe.
Read More: Movies Like 2001: A Space Odyssey
10. Ratter (2016)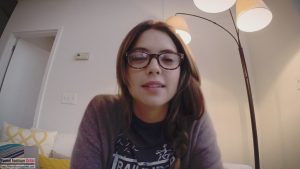 The synopsis of the movie on Rotten Tomatoes reads, "We're constantly connected through our phones, laptops and the Web every moment of every day. But while we look at our screens, who's looking at us? Meet Emma, a beautiful young grad student who has just moved from the Midwest to New York, excited to be on her own in the big city. But when a stalker hacks into her devices, he destroys Emma's illusions of privacy and she discovers just how fragile our sense of security can be. Ashley Benson stars in the groundbreaking psychological thriller that explores a world where the cameras are always on and someone's always watching." The risks inherent in the modern internet-connected lives are brought in light in a very effective way.
Read More: Movies Like The Pursuit of Happiness
9. Vacancy (2007)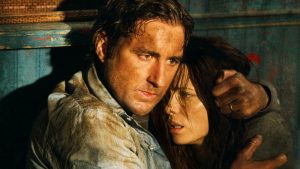 David and Amy are forced to stay in the only motel around, when their car breaks down in the middle of nowhere. They watch TV to entertain themselves, and the only movies available to watch are slasher movies which they soon discover were shot in the room they were staying in. They try to escape the hotel with every move made by them being recorded to make a new movie. The movie will twist your guts with no room to breathe between scenes.
Read More: Movies Like Whiplash
8. Unfriended (2015)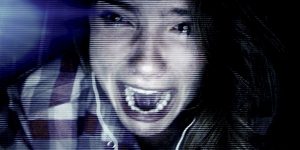 The movie unfolds over a teenager's computer screen as she and her friends are stalked by an unseen figure who seeks vengeance for a shaming video that led a vicious bully to kill herself a year ago. The movie takes the found-footage genre and subverts its clichés to deliver a surprisingly scary movie which will haunt and entertain you at the same time.
Read More: Movies Like Primer
7. The Last Horror Movie (2004)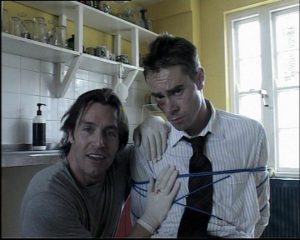 A serial killer uses a horror video rental to lure his next victim. This movie starts as a teen slasher which soon transforms into a disturbing journey through the mind of Max Perry (Kevin Howarth), a mild-mannered wedding photographer with a taste for human flesh. The idea for the movie is very creative and has one of the coolest serial killer in movies. This is a movie you won't forget about and it will surely make you think over it, which is rare these days.
Read More: Movies Like Game of Thrones
6. Afflicted (2004)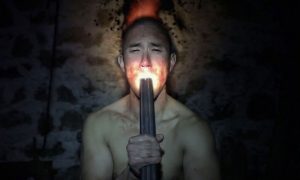 It follows two best friends who set out on the trip of a lifetime around the world. The journey being documented throughout the way, but it soon takes a dark and unexpected turn after an encounter with a beautiful woman in Paris leaves one of them afflicted. This is a formulaic found-footage horror movie but still manages to outshine other movies of this genre.
Read More: Movies Like Into the Wild
5. Paranormal Activity (2009)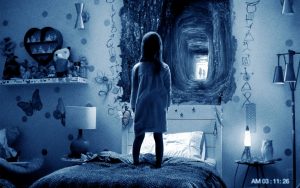 This movie is one of the biggest success story of recent times. Made in 6-figures total, it earned in 9-figures and was also critically acclaimed. It started a wave of found-footage horror movies which is still continuing till today. When Katie and Micah move into a new house, the house makes it clear that it is not pleased with its new tenants. Out of options, Micah decides to put up cameras around the house to capture the spirit on tape when it manifests itself. The movie keeps the suspense till the end and it is one horrifying ride of a movie.
Read More: Movies Like Unfaithful
4. [Rec] (2007)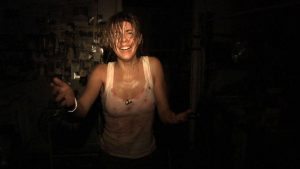 A television reporter and cameraman follow emergency workers into a dark apartment building and are quickly locked inside with something terrifying. Now they must hide from it and find a way out of the building. The cameraman keeps the tape rolling, so that there story gets out whether they survive or not. The movie is very scary and is set in a nightmarish hellscape of an apartment.
Read More: Movies Like Wrong Turn
3. Cloverfield (2008)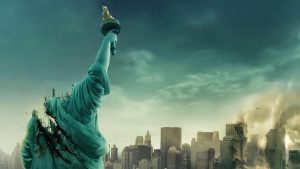 The city of New York is attacked by a monster which is on the verge of destroying the whole city. A group of friends must venture deep into the streets to rescue a friend, trapped in her apartment. The movie was the best surprisingly good horror movie and it will surely give you chills.
Read More: Movies Like Malizia
2. The Blair Witch Project (1999)
Combining Hi-8 video with black-and-white 16 mm film, this film presents a raw look at what can happen when college students forego common sense and enter the world of voodoo and witchcraft. Presented as a straightforward documentary, the film opens with a title card explaining that in 1994, three students went into the Maryland back woods to do a film project on the Blair Witch incidents. These kids were never seen again, and the film you are about to see is from their recovered equipment, found in the woods a year later. The entire movie documents their adventures leading up to their final minutes. The Blair Witch incident, as we initially learn from the local town elders, is an old legend about a group of witches who tortured and killed several children many years ago. The movie does a great job at keeping the villain in the dark, proving imagination can be far more scarier than seeing the villain onscreen.
Read More: Movies Like Fast and Furious
1. The Ring (2002)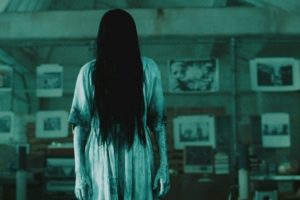 If you love horror movies, you might have already seen this one. It is one of the best horror movie of all time. It follows a journalist who is investigating a videotape which causes the death of anyone who watches it in a week. This movie will surely give you sleepless nights. It is a very well directed and acted movie with great performance from Naomi Watts and Martin Henderson.
Read More: Movies Like The Road