"Malizia" was a big hit in 1973 -it launched Laura Antonelli's career and established the reputation of director Salvatore Samperi, an "iconoclast" film-maker. With the film, 'the erotic comedy' genre started teasing the Italian sexual taboos. It is a comedy, yes, but a comedy that is capable of unsettling and disturbing you.
The idea of an affair between a younger man with an older woman might not be disturbing; in fact, some people will find it even sensuous. But films like Malizia (Malicious) explore more profound themes apart from that related to sex. It tries to understand the psychology behind it, which to some might seem uncomfortable. Controversies aside, there are few films that can delve into a subject of taboo and execute it with precision and honesty. Here's the list of movies similar to Malizia that are our recommendations. If you are interested, you might be able to stream some of these movies like Malizia on Netflix or Amazon Prime, or even Hulu.
12. Summer of '42 (1971)
As is evident from the posters or trailers, 'Summer of '42' is one of the boldest "Older Woman Younger Man" movies to date. And mind you, it was released in 1971 when such a relationship could've been more stigmatized than what it is today. 'Summer of '42' follows a rather simplistic storyline -during the summer of 1942, three pubescent teenagers – Hermie, Oscy, and Benjie – are leading an idyllic life, far from the commotion of the second world war. Enter Dorothy, the wife of an army pilot whose husband is on the war front.
Although Hermie is the emotional chap from his group, he approaches Dorothy, and both form a symbiotic relationship wherein Dorothy would meet Hermie in exchange for small chores. The relationship grows out of proportions, something even Hermie and his friends, who actively wanted to explore their sexualities but not to the extent of sex, couldn't have imagined in the wildest of their dreams. Widely considered as one of the most successful movies to date, time corrected, the movie also went on to win an Academy Award for the best background score. So, what's your excuse today?
Read More: Movies Like Malena
11. All Things Fair (1995)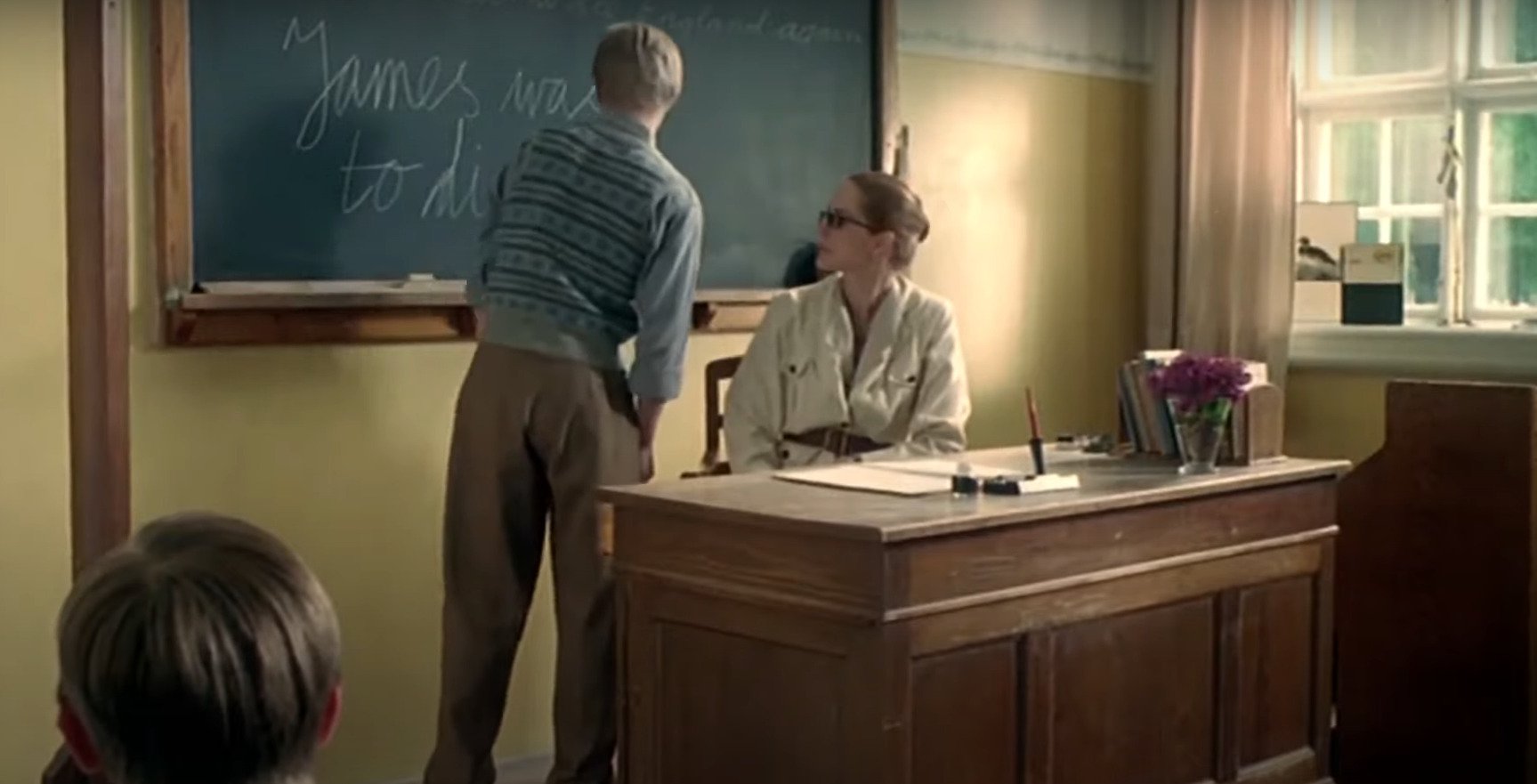 A Swedish film set in the era of WWII, 'All Things Fair' is also the last film by Bo Widerberg and is set in the south of Sweden, where a story of controversial love and sexual desires takes place between a female teacher and her student. Stig is a 15-year-old student who is exploring his sexuality when he deeply falls under the charm of his teacher Viola's attractive maturity. Viola, being more than twice his age, enjoys his youth as a distraction from her alcoholic husband and they soon start a sexual relationship. However, things aren't easy for this unusual relationship, and one way or another, it will find its abrupt, unwelcoming end. In all fairness, 'All Things Fair' is a genuine effort, and the story of a boy rooting and falling for his teacher received many awards and accolades, most notably the nomination for Academy Award for Best Foreign Language Film.
Read More: Movies Like Malena
10. Adore (2013)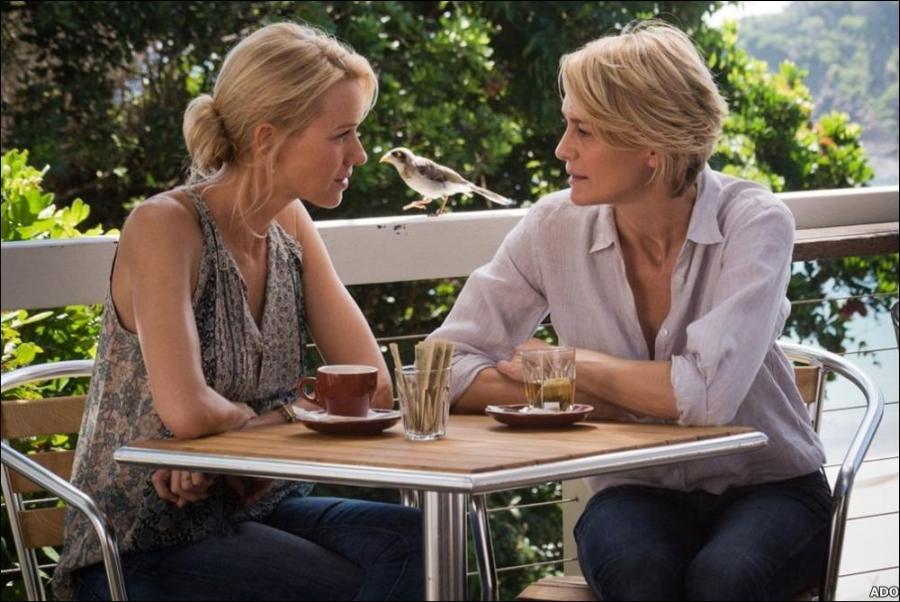 Adore is a 2013 Australian-French drama film directed by Anne Fontaine. The film is based on a novella by British writer Doris Lessing called The Grandmothers. The film stars two of the best actresses alive today, Naomi Watts and Robin Wright, who play widows who begin an affair with each others sons. The original title of the film was Two Mothers, and it premiered at the 2013 Sundance Film Festival under this title. Watts and Wright both give understated but incredibly complex performances and create living, breathing, three-dimensional people out of these initially unbelievable women. The location, beach houses, cinematography are beautiful and make you want to take a vacation to the beach. Adore lags in the second act of the film but manages to pull through at the very end.
Read More: Movies Like Forever My Girl
9. The Reader (2008)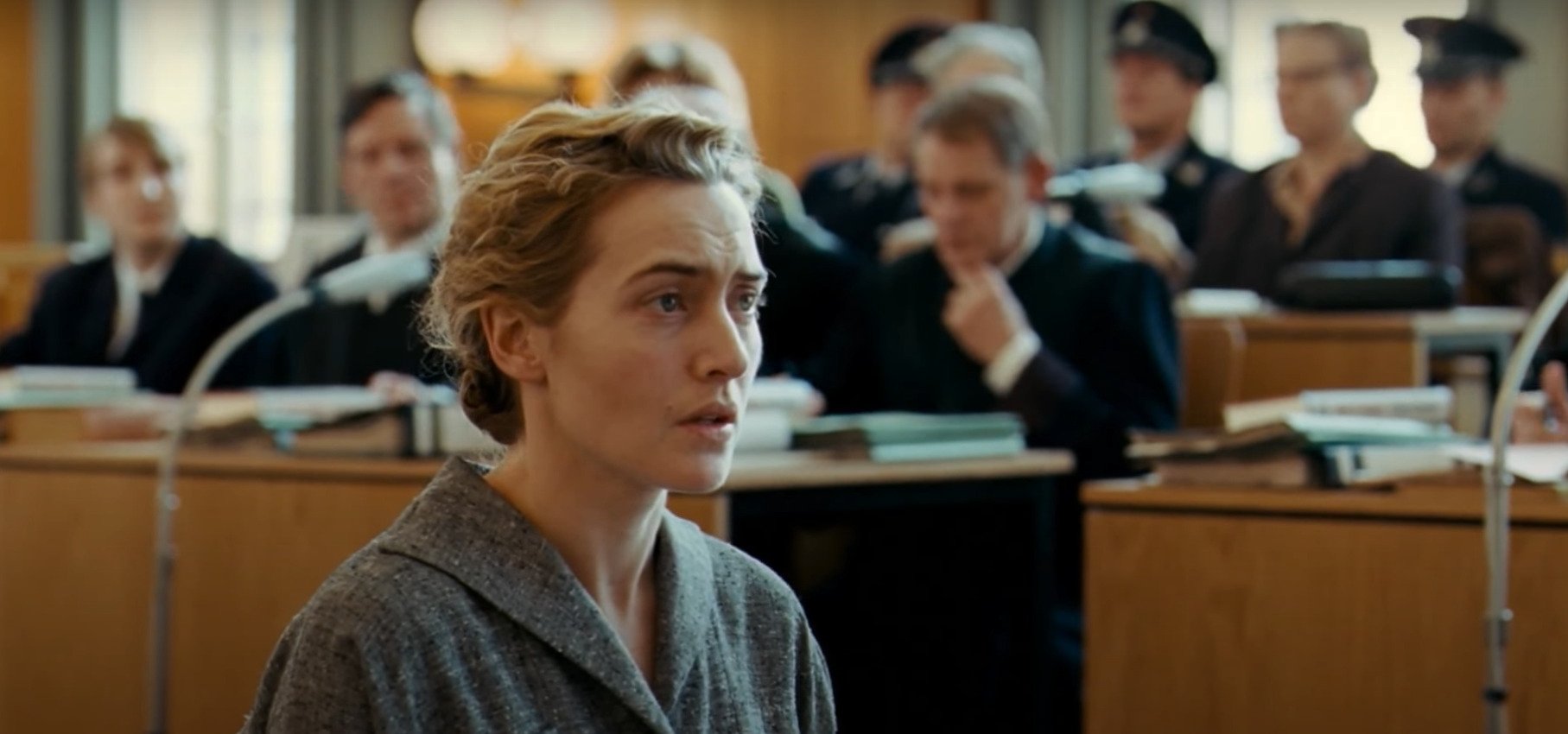 The Reader is a 2008 movie based on Bernhard Schlink's best-selling novel of the same name. The movie follows 15-year-old Michael Berg's (David Kross) relationship to a 36-year-old Hanna (Kate Winslet) and the way it becomes complex when he re-encounters her about a decade later, defending herself against Nazi war crimes. It was nominated for Best Picture, and Winslet won the Academy Award for Best Actress. The film is divided into two sections which are both carefully and beautifully guided. Kate Winslet delivers a performance for a lifetime and rightfully wins the academy award for it. David Kross delivers a massively underrated performance too. It is not easy to execute a film that is emotionally complex, but Stephen Daldry is careful and meticulous in his approach. The film will stay with you long after the credits start rolling.
Read More: Movies Like The Reader
8. La Luna (1979)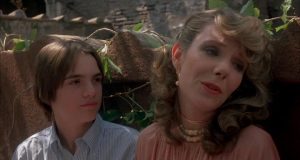 La Luna, also known as Luna, is a 1979 Italian film directed by Bernardo Bertolucci and starring Jill Clayburgh. The film concerns the troubled life of a teenage boy and his relationship with his parents, including an incestuous relationship with his mother. It is a film that one needs to watch with an open mind and advisedly in solitude. The themes are rather unusual and taboo but watching it as a form of art will make you appreciate the film much more. La Luna is a beautifully shot film and is visually breathtaking. The performances are solid, as portraying character such complex characters requires flawless precision. It is one of the few films that is brave enough to explore Oedipus complex and does so well.
Read More: Movies Like Obsessed
7. Yesterday, Today and Tomorrow (1963)
Yesterday, Today and Tomorrow is a 1963 comedy anthology directed by the legendary Italian director Vittorio De Sica. Starrting Sophia Loren and Marcello Mastroianni, the film is three tales of different women using their sexuality to get what they want. The film won the academy award for Best Foreign Language in 1964. All three stories are funny, compelling, and will warm your heart. After the success of films like The Bicycle thief or Umberto D, this may not be what people expect from De Sica. But this film is fresh and funny despite not taking itself too seriously. The acting is well worth watching, especially the last story in the film. You will see and fall in love with the beauty of Italy. The cinematography pays a great tribute to the sceneries of the country.
Read More: Movies Like Endless Love
6. Rambling Rose (1991)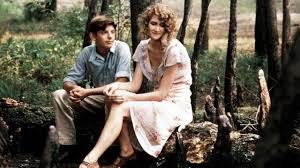 Rambling Rose is a 1991 American drama film set in Georgia during the Great Depression starring Laura Dern and Robert Duvall in leading roles. Laura Dern and Diane Ladd, daughter and mother in real life, were nominated for the Academy Award for Best Actress and Best Supporting Actress respectively. The film takes place during the 'Great Depression,' where a family hires the domestic service of a young woman. She later develops feeling for the patriarch of the family, who continually rebuffs her. She goes on to develop a strange relationship with the 13-year-old son.
Rambling is a character-driven film and therefore requires strong acting to anchor the story of the film. Duvall is one of the finest actors of his generation, so you always get a good performance out of him. The mother-daughter duo of Dern and Ladd are also very memorable in their performance and received academy nominations.
Read More: Movies Like Bolt
5. Murmur of the Heart (1971)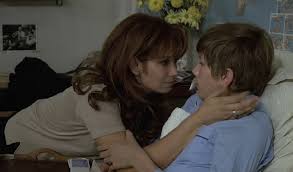 Murmur of the Heart is a 1971 French Film by French director Louis Malle and starring Lea Massari, Benoît Ferreux, and Daniel Gélin. The film tells a coming-of-age story about a 14-year-old boy growing up in bourgeois surroundings in post-World War II Dijon, France, with a complex relationship with his Italian mother. It was screened at the 1971 Cannes Film Festival and went on to become a successful box office hit. The film also received an Academy Award nomination for Best Original Screenplay.
Despite its very dark themes, there are enough life and vibrancy in the film that keeps the film from being too dark. The film is highly provocative and manages to make you question well-established values. The performances are very good, and so is the writing. The many symbols and imagery scattered throughout the film make for a sensitive and dramatic experience.
Read More: Movies Like The Kissing Booth
4. Notes on a Scandal (2005)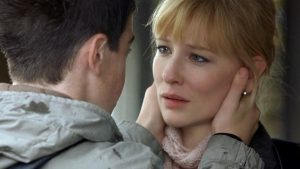 Notes on a Scandal is a 2006 British psychological thriller-drama film adapted from the 2003 novel of the same name. The film was directed by Richard Eyre and starred Judi Dench and Cate Blanchett as the leads. It was nominated for four Academy Awards, including best actress and best supporting actress. In the film, a veteran high school teacher befriends a younger art teacher who is having an affair with one of her 15-year-old students.
At 92 minutes, the film is tightly knitted and precisely concentrated. There is not a dull moment in the film, and the narrative will keep you glued you to your seat. It is a blast having the privilege to witness two of the best actresses (Dench and Blanchett) on the screen at the same time, and they masterfully deliver. The film is dark but brilliant witty when it wants to be. Questions and issues raised are thought-provoking and will emotionally challenge you.
Read More: Movies Like The Girl Next Door
3. Malena (2000)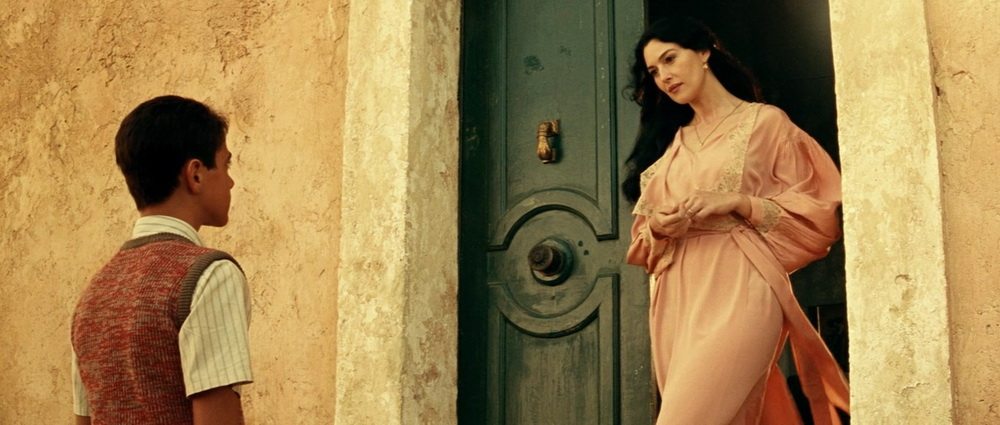 Malena is a 2000 Italian romantic drama directed by Giuseppe Tornatore. The story follows a young and beautiful war widow Malèna (Monica Bellucci), whose beauty becomes an obsession to every man in the town, including a 13-year-old love-struck Renato (Giuseppe Sulfaro) who follows her around town. It premiered and won the Grand Prix at the 2001 Cabourg Film Festival. I'm willing to bet Monica Belluci is the most prominent sex symbol in the history of cinema. Maléna is a wonderfully crafted, mature, and subtle tale of dedication, passion, and true realization of art in its purest form. The cinematography is as gorgeous as Bellucci herself, and the music to the film is serene. The story is tragic and melancholic but is also dealt with humor and sadness.
Read More: Movies Like Malena
2. The Piano Teacher (2001)
In The Piano Teacher, Erika Kohut is a pianist who teaches music. Walter, a self-assured student auditions for her class and is forthright in his attraction to her. The piano teacher is a 2001 French-language psychological thriller film, written and directed by Michael Haneke, that is based on the 1983 novel of the same name by Elfriede Jelinek. At the 2001 Cannes Film Festival, it won the Grand Prix, with the two leads, Isabelle Huppert and Benoît Magimel, winning Best Actress and Best Actor. It's a serious, disturbing film for adults that looks grimly at repressed feelings and emotional self-destruction. The film is haunting in its themes and is not everyone's cup of tea. But one cannot deny the fine artistry behind the film.
Huppert gives one of the best performances in recent history as the piano teacher. Michael Haneke is one of the most respected directors today and he proves yet again why. The film is an honest and despairing look at how people damage each other.
Read More: Movies Like Titanic
1. The Graduate (1967)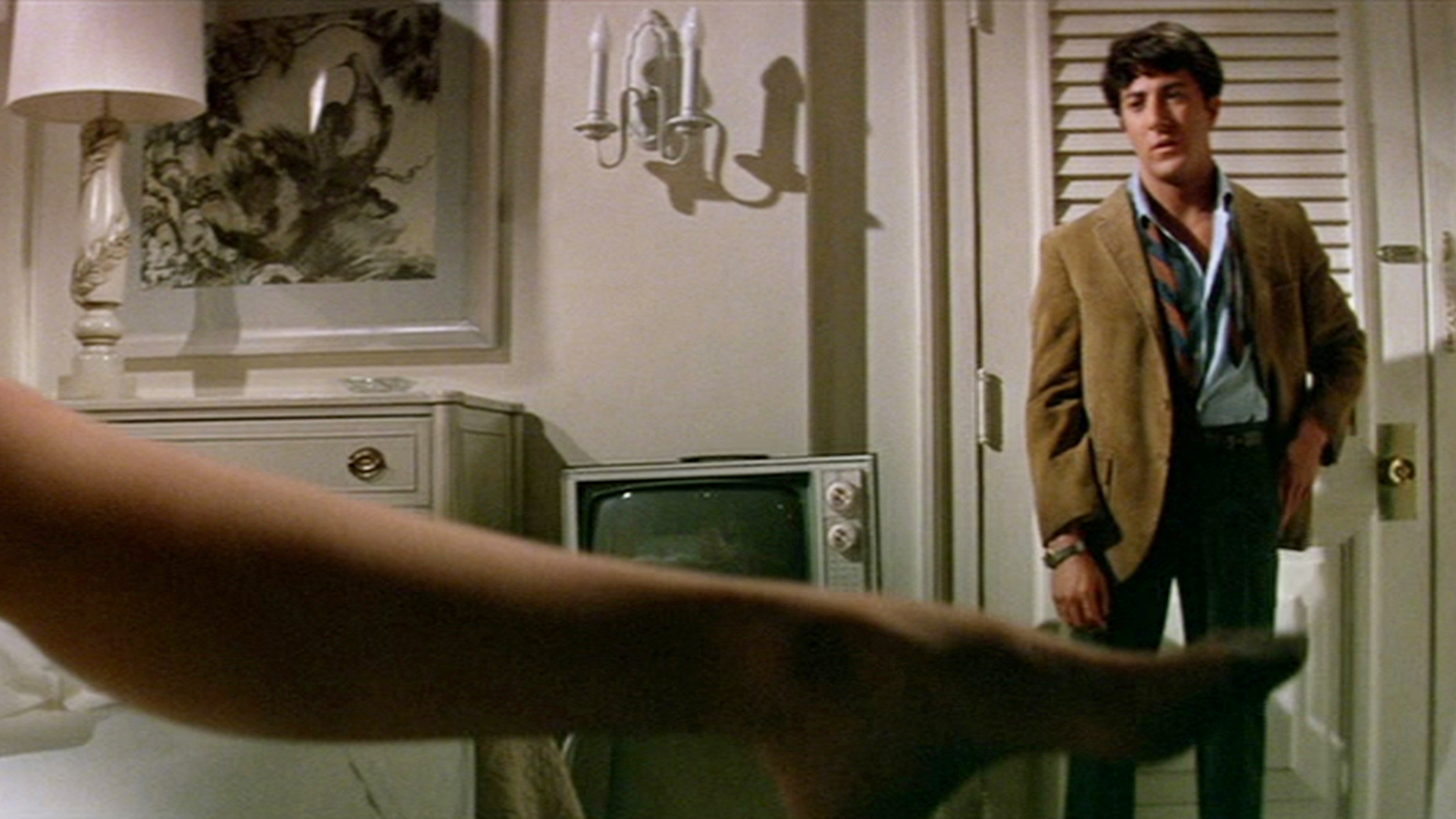 The Graduate is a 1967 American romantic comedy-drama film directed by Mike Nichols[4] and written by Buck Henry and Calder Willingham, based on the 1963 novel of the same name by Charles Webb. It tells the story of a young man who is seduced by Mrs. Robinson and an affair ensues. He later falls in love with his lover's daughter. The Graduate won the Academy Award for Best Director for Nichols and is considered to be one of the most significant films today. It perfectly captures and portrays the feeling of self-doubt, alienation, confusion, and immaturity of a young college graduate. It contains some well-written comedy sections that perfectly fall in line with the awkward ones.
Dustin Hoffman is fantastic in the film and does the character complete justice. Bancroft is the perfect epitome of the word MILF and enchants her way through the character as well as the audience. The soundtrack is fantastic and continues to be a hit even today. All in all, the film is a masterpiece.
Read More: Movies Like One Day