Jessica Biel started her career as a vocalist and appeared in several musical productions at a very young age. It was at the age of 14, she was cast in WB's longest-running family drama series, '7th Heaven'. A year later she was cast alongside veteran actor Peter Fonda in 'Ulee's Gold', a film which received widespread acclaim. She rose to prominence in the early 2000s and appeared in various commercially successful films and gained positive reviews for her acting performances. Biel was majorly cast in love interest roles until her 2010 film 'A-Team' and then turned towards independent cinema.
Despite lack of record-breaking successes, Biel is one of the most talented actresses in the industry and her recent Golden Globe nomination is a proof of her acting capabilities. Married to actor-singer Justin Timberlake, Biel is a mother to a son born in 2015. Here is the list of top 12 Jessica Biel movies:
12. The Texas Chainsaw Massacre (2003)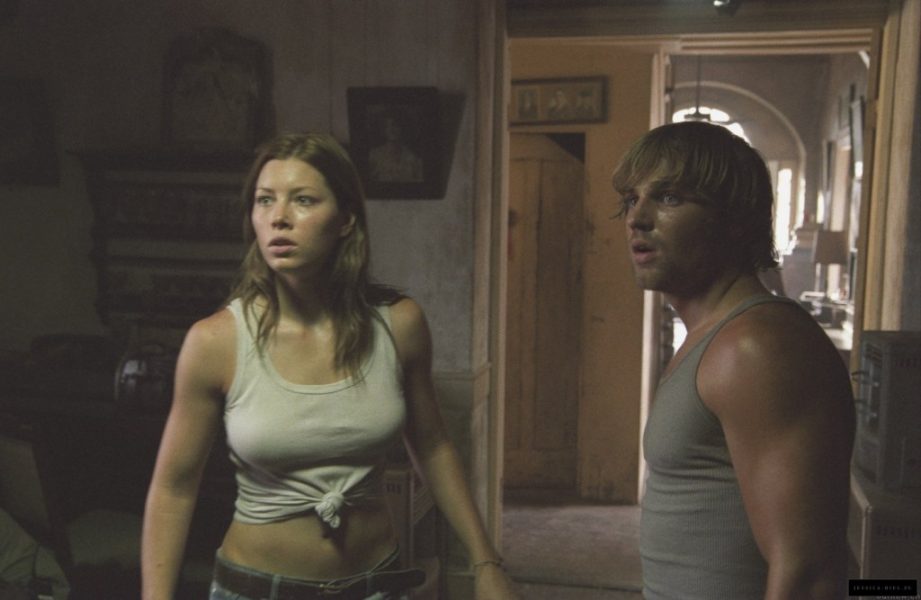 This 2003 film was supposed to be a huge turning point for Biel's career. It attached her to a long-running franchise and was a chance for her to make a name in commercial cinema. The film was the fifth 'Texas Chainsaw Massacre' movie and was the remake of the original film.
But, to her loss, the film was heavily panned by critics. Though most of the criticism was directed towards the script and direction, nobody seemed to notice the star cast at all. However, the film was able to gather a heavy amount of audiences and the franchise fans helped the producers make considerable money and was declared a hit at the box-office. The film still remains one of the biggest blunders of Jessica Biel's career.
11. Blade: Trinity (2004)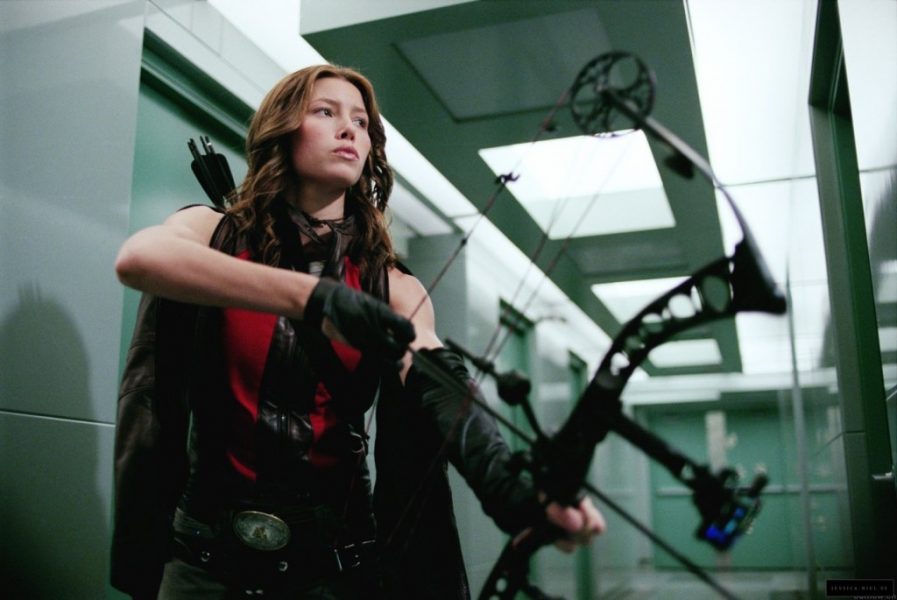 Released in 2004, 'Blade: Trinity' was the final installment in the famous vampire killer franchise starring Wesley Snipes. In the film, Biel starred alongside Snipes and Ryan Reynolds, as Abigail Whistler. The film follows Blade teaming up with a group of vampire hunters, called 'Nightstalkers' and faces his greatest threat, Dracula.
The most anticipated movie of the time, 'Blade: Trinity' was Biel's way to recover from her previous box-office blunders. Although she was good at her role in the film and maybe not applaudable, her acting in the film was something to look for.
It was the weakened plot of the film that destroyed it on a critical note. It did good business due to the heavy fan-following of the franchise and made $129 million at the box office, approximately double of its projected budget.
10. The Rules of Attraction (2002)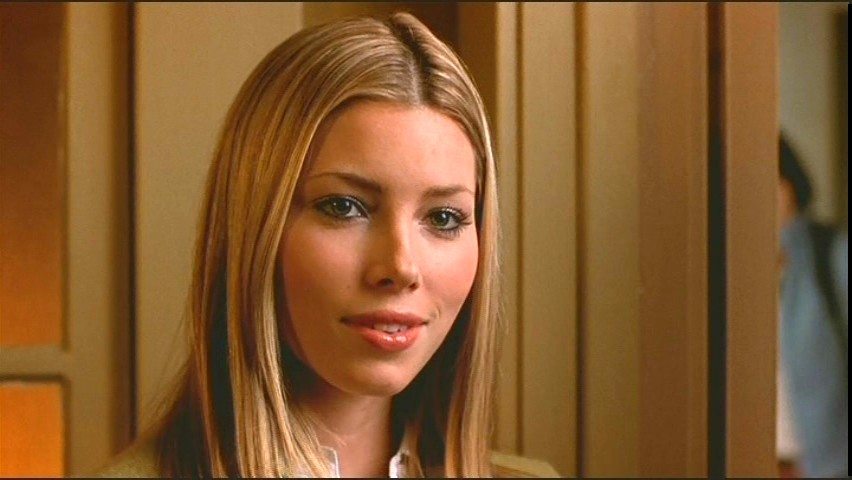 Her fourth feature film had Biel star among fellow young actors at the time including James van der Beek, Kate Bosworth, and Shannyn Sossamon. The film explored the themes of a love triangle, sexual desires, lust and substance abuse through lives of a bunch of spoiled college brats.
Jessica Biel had a supporting role in the film, that of a girl named Lara, an unchaste and dissolute character. Though Biel wasn't appreciated or especially commended for her role, she did took herself to a new level by portraying a character with slightly negative shades.
'The Rules of Attraction' became a surprise hit at the box-office and registered another point in Biel's career graph.
9. Hitchcock (2012)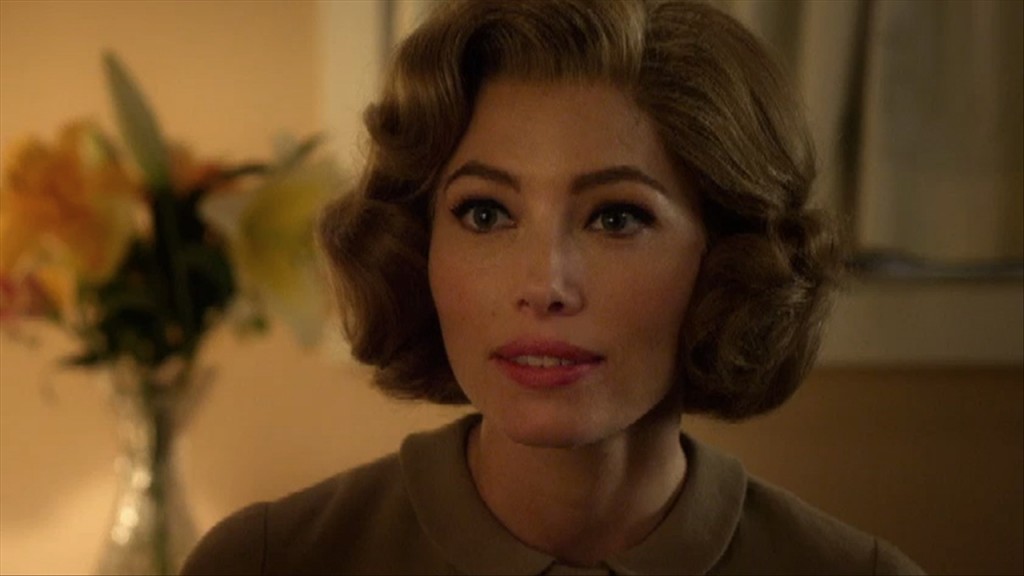 The film follows the events surrounding the making of Alfred Hitchcock's controversial horror movie 'Psycho' (1960) and is adapted from a novel by Stephen Rebello, titled 'Alfred Hitchcock and the Making of Psycho'.
The film stars Anthony Hopkins as Hitchcock and Helen Mirren as his wife Alma. Jessica Biel was cast in the film as Vera Miles, who played the lead in 'Psycho', the character of Lila Crane. Biel's role in the film was of a secondary character and the presence of actors like Hopkins, Mirren, Scarlett Johansson and Toni Collette didn't attract any individual praise for her, but her's was a significant and vital role and was the part of the story which shapes the better part of the film.
The film was a critical success but failed at the box-office. Though the film hasn't been recognized by audiences, the character Biel played in the film is one of the most high-profile roles she has ever played. The film also received an Academy Award for Best Makeup & Hairstyling.
8. Valentine's Day (2010)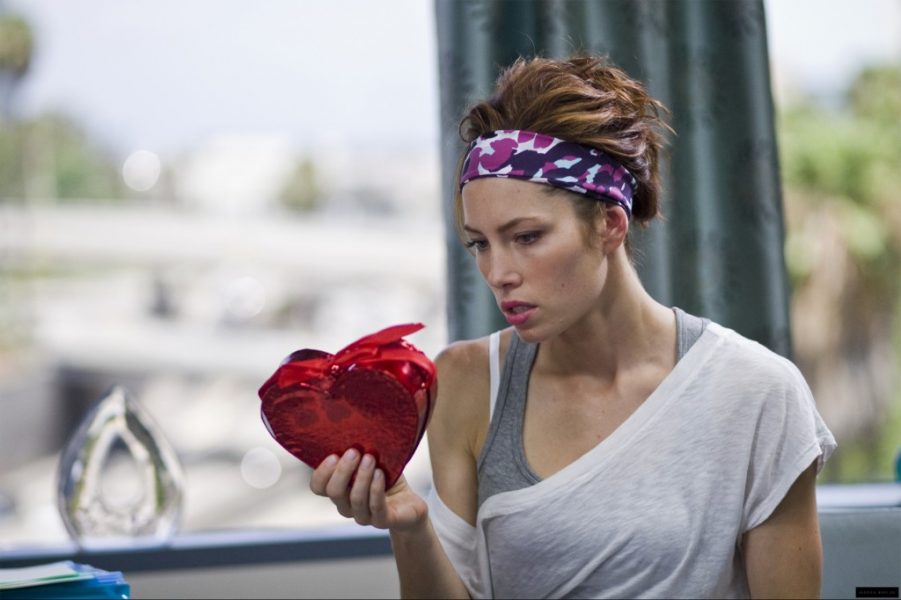 In this ensemble romantic drama, the plot follows a bunch of couples who struggle with their respective partners on the day of Valentine's. The film explores the common theme of relationship troubles and somehow manages to interwind the story of every character's story arc to the other.
The film has an ensemble cast which includes Jessica Biel, Jessica Alba, Kathy Bates, Bradley Cooper, Jennifer Garner, Topher Grace, Anne Hathaway, Jamie Foxx, Ashton Kutcher, Emma Roberts, Patrick Dempsey, Taylor Lautner and Taylor Swift.
The film had Biel in an important lead character and the film surprisingly remains the highest grossing film of her almost two-decade-long career. The success of the film came as a shocking surprise as critics have panned it in every aspect. But when you have all-time favorites in a single film, who'd want to miss that fun?
7. The Truth About Emmanuel (2013)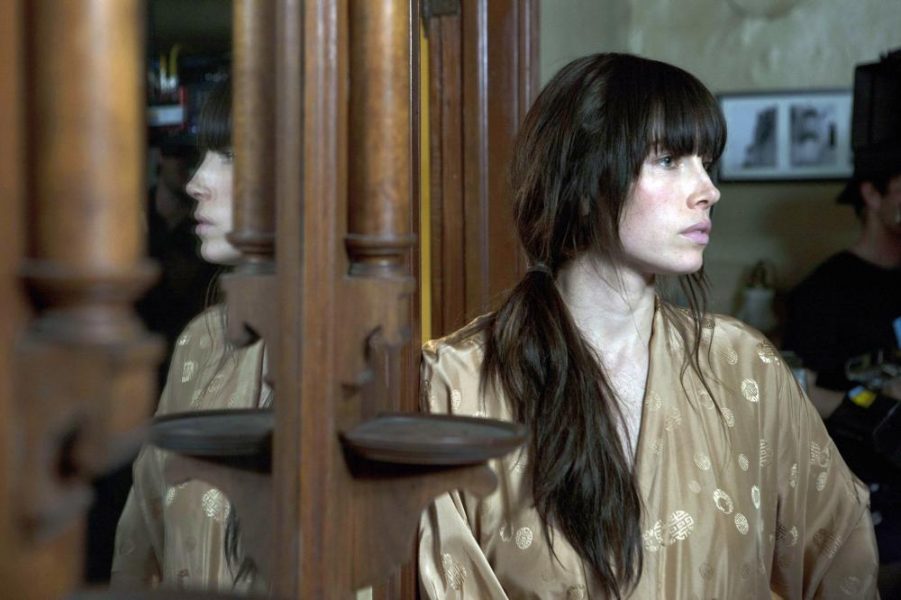 The indie drama revolves around a young girl Emmanuel who is obsessed by a new neighbor to her house named Linda, who bears a close resemblance to her mother. The film deals with the life-changing events that begin to happen once Emmanuel decides to babysit Linda's child.[/caption]
A big round of applause for Kaya Scodelario who plays Emmanuel. Her expressions filled with fear, impatience, and confusion are very realistic and takes you into the depth of her life. As for the topic of discussion here, Jessica Biel is equally awesome in this mystery film, which ends with an unexpected climax.
Biel shifted towards independent cinema in 2008 and has frequently worked in indie films giving many underrated but eloquent performances. 'The Truth About Emmanuel' is one such movie, which deserves, but denied it's due place in the psychological-thriller genre.
Read More: Best Movies of Melissa McCarthy
6. A-Team (2010)
Based on the famous 1980s T.V. series, 'A-Team' was actually focused on the masculine members of the film. Starring Liam Neeson in lead, the film's heavy action was led by Bradley Cooper, Sharlto Copley and Quinton Jackson.
In the film, Biel's role was more of a law-abiding officer, but to take her softness as her weakness is deadly. She played Capt. Charissa Sosa, a clever, sharp and intelligent agent who takes it upon her to atop the A-Team from endangering the national security.
Though Beil's role wasn't of real significance, she did leave an impact on the film with her cleverness as well as her beauty and took an impressive advantage of being the lone leading lady in the film. The film, however, failed to receive a widespread acclaim and performed below average on the box-office.
5. Next (2007)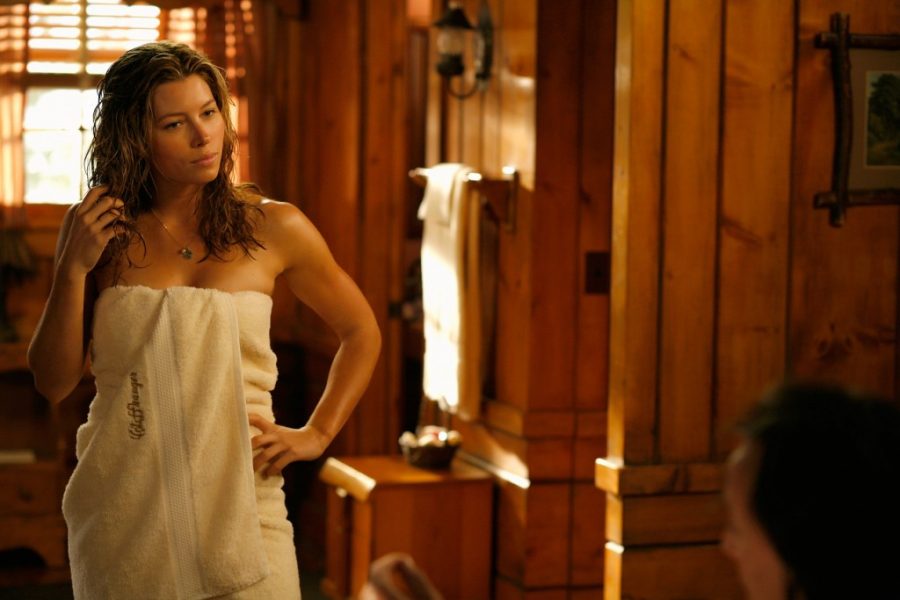 I'll be honest. The first reason I personally want to include this film on the list is that Biel broke heights of beauty and charm in this film. The gorgeous actress was the cynosure of the entire film and she wooed the gentlemen watching her on-screen with her attractive eyes.
The film revolves around a man who could peek into the next two minutes of coming future and his aid to FBI's hunt for a nuclear bomb set to decapitate the entire city. Biel's role was a life interest to Nicholas Cage's character, which turns out to be of great significance in the climax.
Biel was really charismatic and looked lovely in her role and I am sure would have won hearts all over. 'Next' was a moderate success at the box office and was received with mostly negative reviews. But the movie was never the reason to like this film.
4. Total Recall (2012)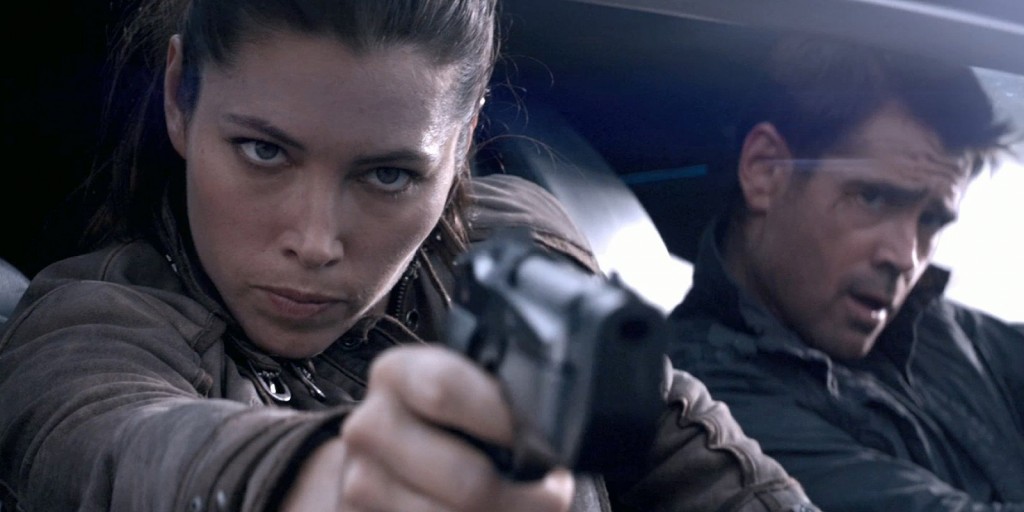 Released in 2012, 'Total Recall' starred Biel in another ass-kicking role after 'A-Team' (2010), and this time she was the one in action rather than sitting behind a desk. A remake of the 1990 film of the same name, the film stars Colin Farrell in the lead alongside Biel and follows both characters escape the agents of the federation, who deems both of them as terrorists.
In this male-lead oriented thriller, Biel managed to outwit other characters with her fearless expressions and "beat up and hit" sequences. Her chemistry, both in romance and action with co-star Collin Farrell was perfect in every way, which acted as a true entertainer for the viewers.
Besides the use of visual effects, the film was met with positive reviews, most of them directed towards the acting performances of Biel and Farrell and their respective character development.
3. Ulee's Gold (1997)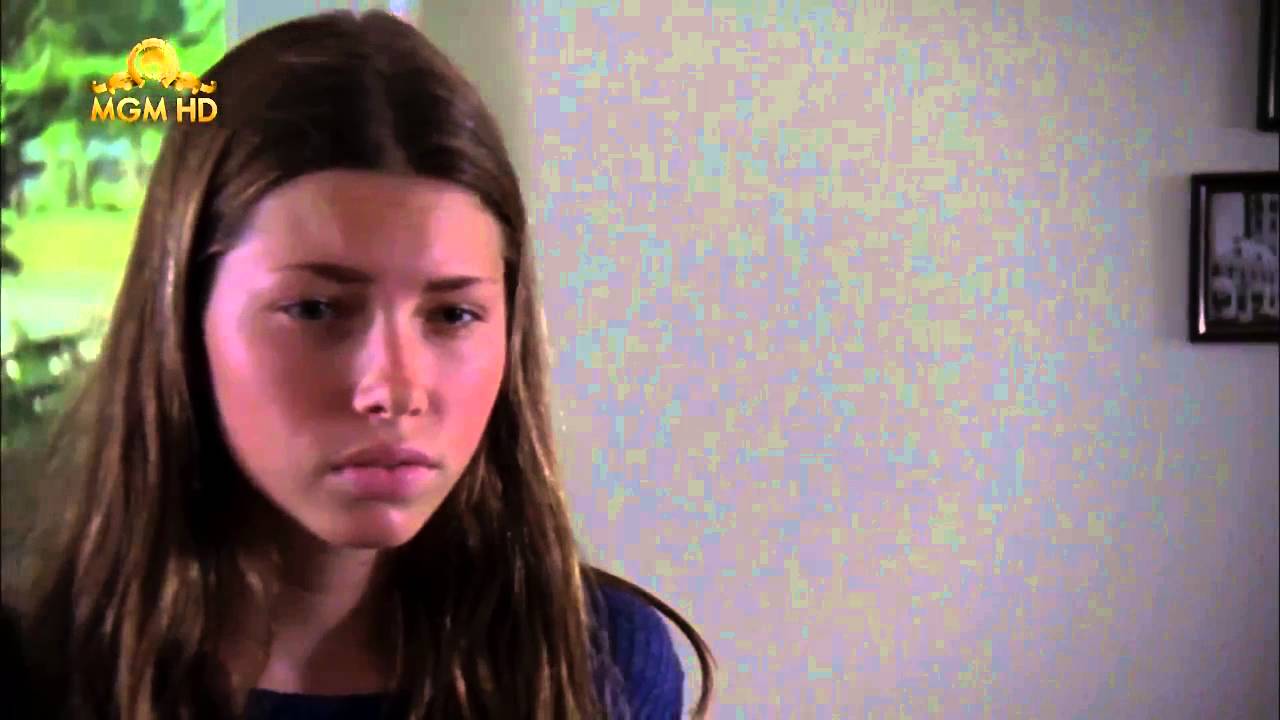 Before rising to prominence, Jessica Biel's feature film debut came in Victor Nuñez's 'Ulee's Gold' starring Peter Fonda. The film's plot focuses on Ulee Jackson, a Vietnam War veteran, who is trying to keep his distorted family together while raising his two granddaughters and shaping their relationship with their mother, who's a severe drug addict.
The film starred Peter Fonda as Ulee while Jessica Biel was cast as one of his granddaughters Casey. The film was certainly pivoted on Peter Fonda's character, but its relationship with the little girls played an important role in shaping up the emotional backbone of the film.
Ulee's Gold remains the most critically successful films in Biel's career and won her a Young Artist Award for Best Supporting Young Actress. The film was also applauded due to Peter Fonda's portrayal for which he won a Golden Globe Award for Best Actor and was nominated for an Academy Award for Best Actor in a Leading Role.
2. The Illusionist (2006)
'The Illusionist' follows the story of Eisenheim, a young magician in 18th-century Vienna, who falls in love with a woman of a high-profile society. After being separated for years, Eisenheim returns to his city to unite with his love only to find out she's to be married.
'The Illusionist' is till date, Biel's one of the best films in terms of acting, charm, and sharpness. Her personality gives her an instant go-to positively frame the identity of the Duchess and she simultaneously illustrates the character's cleverness and dedication to her childhood love with much proficiency.
'The Illusionist'also turned out to be a comeback film for her after a series of critical failures in past years and helped he make a long-lasting impact in the industry.
1. Easy Virtue (2008)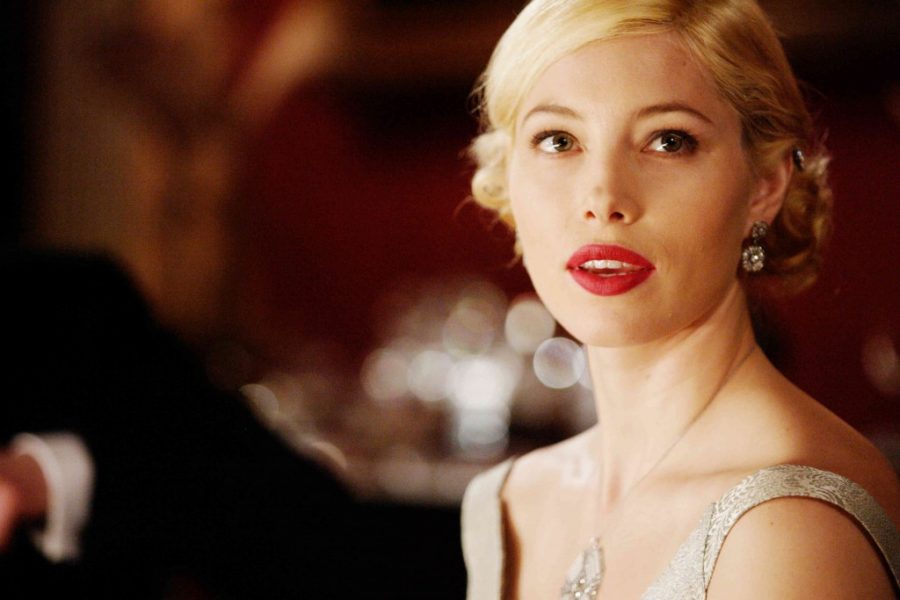 Set in 1929, the story follows Larita, an American widow who shifts to England with her new husband and starts living with her in-laws. Things go sour when Larita changes the way of living in her new house overcoming orthodox English traditions, which the in-laws don't take well.
In a long-span career, 'Easy Virtue' was Biel's first movie in which played the central lead and she took successful advantage of it. Based on a play by Noël Coward, the film explores the cultural differences between American and British societies and the orthodox stiffness in the English lifestyle.
Biel makes a strong appearance as a "blast from the future" girl and shares an amazing father-daughter chemistry with co-star Colin Firth. Biel shows her true potential in this film, leaving behind all the blunders of her past career and proves her mantle in the industry.
A moderate box-office success, 'Easy Virtue' stands alone in this list as the film which actually redefined Jessica Biel's career.
Read More: Best Movies of Jennifer Lawrence