South Indian actors are often associated to loud, over-the-top acting, and then we have the most insensitive stereotypical "They're all dark" opinion across the globe. Despite the fact that several South Indian Actors have broken these chains of stereotype on numerous occasions at national and international scale, they've not sadly been able to shake these tags off. The likes of Kamal Hassan, Rajinikanth to the most recent Dhanush, Prabhas and Rana have taken slow but steady strides towards this accomplishment. They've tried to expand their boundaries beyond the walls of South Indian cinema and of late grabbed limelight, and even-though there are many more hurdles in the process of flag bearing the brand of South Indian cinema, their efforts are commendable and inspiration to many. But there is a particular Super Star who have refused to put a foot on Bollywood turf despite being chosen The Times most Desirable man of India twice. Yes, I'm talking about Mahesh Babu.
Over the years, he has created a territory of his own, has been nourishing his strengths, breaking his shackles one by one and has set a standard of his own. The 41 year old heartthrob of Tollywood has grabbed the hearts of several critics and juries too with some of his subtle and mature performances. Here is a list of the top Mahesh Babu movies. While some may have failed to generate the revenues, and same may have broken the box office, what remains constant in these movies is his everlasting charm and reliable performance. Read on. You can watch some of these best Mahesh Babu movies on Netflix, Hulu, or Amazon Prime.
10. Dookudu (2011)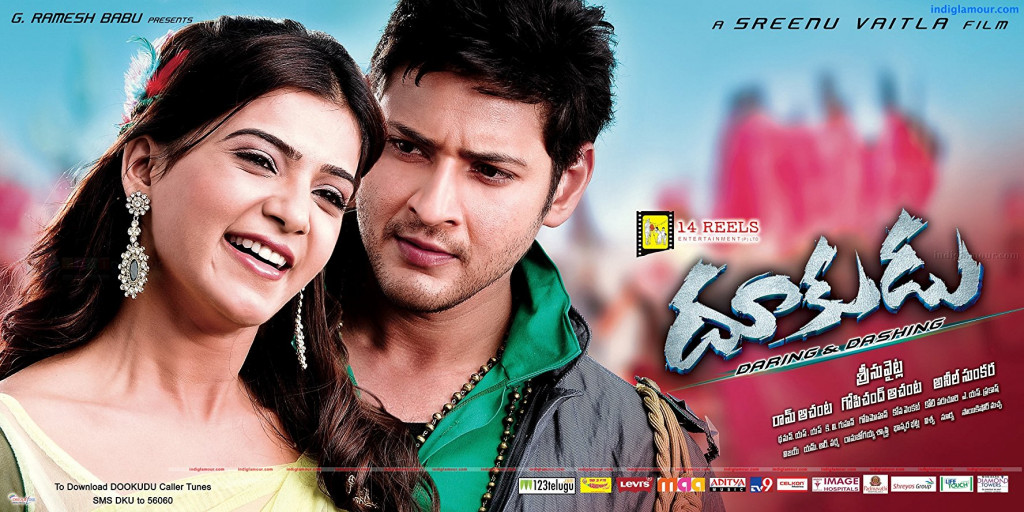 Very rarely does South Indian Industry, to be more precise, Telugu film Industry, produce a movie that breaks the Box office and gets lauded by the critics. Sreenu Vaitla's "Dookudu" is one such movie that came at a point of time where it was essential for Mahesh Babu and the Film Industry alike. A cop and his team's pursuit of an Internationally notorious criminal is somehow unknowingly connected to his father's past, who is recovering from almost a decade long coma. A perfect, typical Telugu slapstick comedy, set up with some hilarious sequences, with regular doses of action and drama makes the movie an entertaining watch. Stellar performances from Mahesh Babu and the veteran Prakash Raj is icing on the cake.
Read More: Best Bella Throne Movies and TV Shows
9. Naani (2004)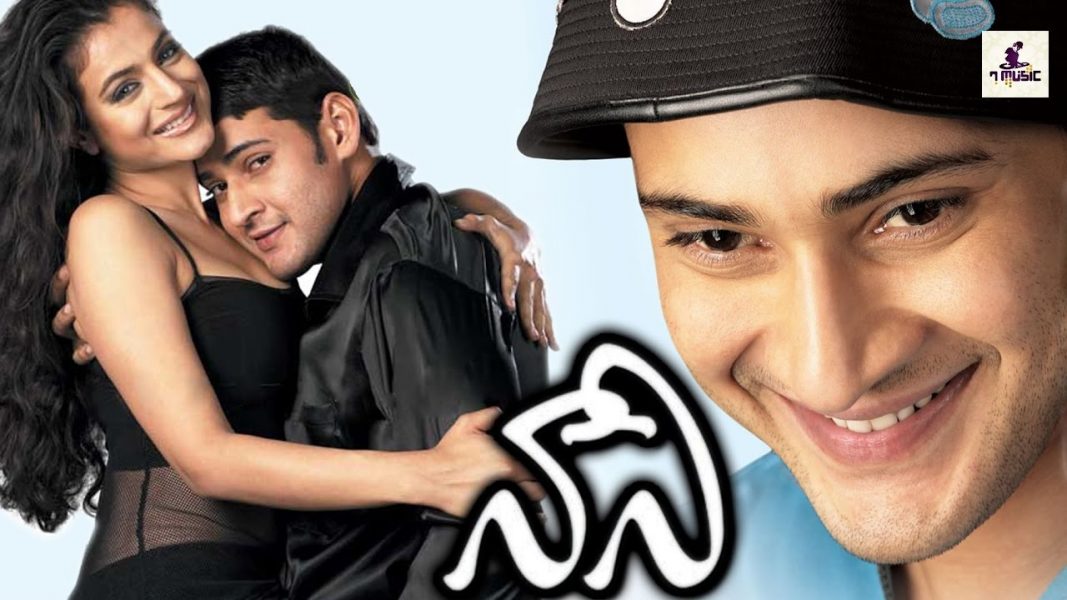 "Naani" helped Mahesh Babu expand his range of cinema to leaps and bounds at a very early stage of his career. He shed his star-image and attempted a subject that many other actors at that time would think twice before even considering it. What makes "Naani" such a brave film-making venture is its ridiculous story about an eight years old kid, by some scientific miracle, transforming into an adult for 12 hours a day, for the rest of his life. Sound bizarre right? But what works for the movie is the inevitable fun generated through the situations of the protagonist and the delicate treatment of complex emotions among him, his fiance and his family. Despite not earning the revenues it was supposed, the S.J Suryah's film, till date, remains as a feather in the cap of Mahesh Babu.
Read More: Best Liev Schrieber Movies and TV Shows
8. Nijam (2003)
Mahesh, who was then known for his handsome and manly personality, had to transform himself into a spineless student whose life gets shattered due to harsh and unfair events, to portray Seetaram, the protagonist of "Nijam". The violent yet reforming tale of Seetaram and his family who were wronged by the antagonist and the society is a case of riveting story-telling which requires equally gripping performances. Mahesh leads the lot of few exceptional actors, including Gopichand who plays the menacing Devudu, combined with realistic direction make the movie a disturbing yet great watch.
Read More: Best Jude Apatow Movies and TV Shows
7. The Businessman (2012)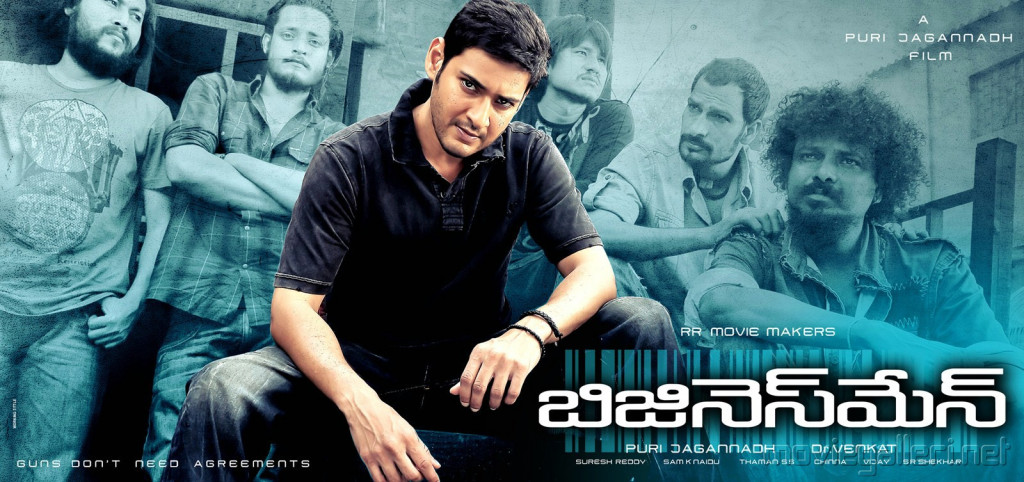 "The Businessman" solely rests on shear acting talent of Mahesh Babu. The man lost all his inhibitions, shed his good-guy image and totally owned the anti-hero role of criminal Surya Bhai. With the protagonist uttering powerful monologues regarding society without sugar-coating and stating undeniable basic human psychological facts which everyone would somehow and somewhere relate to, the no-nonsense approach towards lives of Mumbai's slums and gangster mafia in the city, the Puri Jagannath's directorial provides honest approach towards sensitive issues in the society, making it movie a worth watch.
Read More: Best Dylan Obrien Movies and TV Shows
6. Srimanthudu (2015)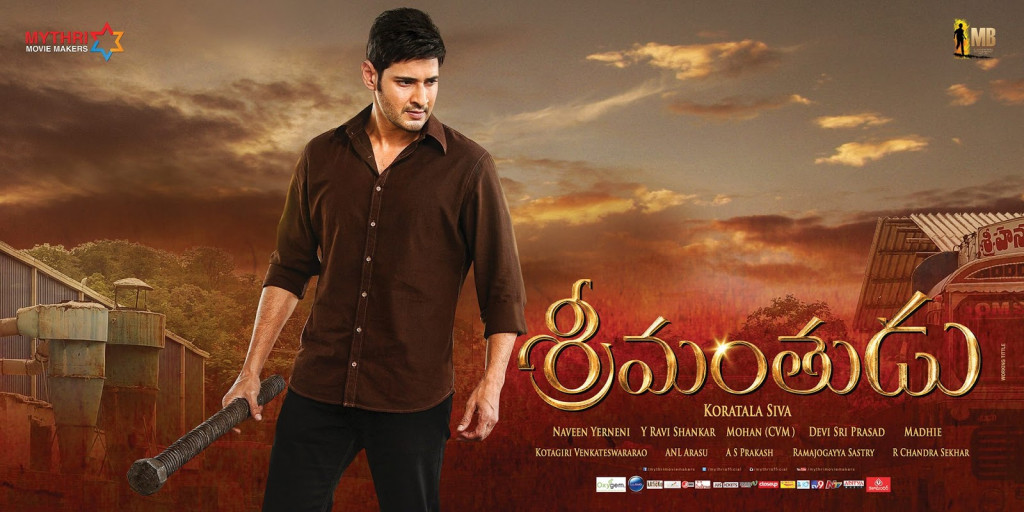 Written and Directed by Koratala Siva, "Srimanthudu" is a Drama about a multi-millionaire who, on a quest of self-discovery, adopts the village where his father was born. Of course, along with the "good" in the village, he has also adopted the "evil" prevailing in it and steps up on a mission to eradicate the "evil" and reform the economically broke place using huge surplus money he has got."Srimanthudu" gives a strong opinion of how "one must never forget one's origins and always try to give to the needy, if what one has is more than self-sufficient." The movie was an instant blockbuster and easily makes the list of one of the best new-age Telugu movies.
Read More: Pawan Kalyan Movies
5. Okkadu (2004)
The movie which shot Mahesh Babu into instant stardom is about a guys's life crossing paths with a girl's struggle to get away from an evil antagonist. Just like numerous popcorn Indian action flicks, the brave, heroic protagonist goes all-out to save the innocent girl and falls head-over-heals for her in the process. Despite being a tale told multiple times, what makes "Okkadu" stand out from the rest is the natural action sequences(which are highly unnatural in South Indian films) combined with Mahesh's subtle yet powerful portrayal of Ajay, and stunning performance of Prakash Raj. The movie became highest grossing Telugu movie at that time and was remade into several languages including Hindi.
Read More: Best Nina Dobrev Movies and TV Shows
4. Khaleja (2010)
A charming Mahesh Babu, a glamorous Anushka Shetty, humorous one-liners and intelligent writing are all the ingredients needed for a decent entertaining movie. But what makes Khaleja special is the powerful story including a taxi driver, a multi-million scam, lives of hundreds of innocent people and the concept of God which were beautifully blended into a smart screenplay. Despite not being received well at the box office, Khaleja went on to be a cult among internet community and also became a television hit. Till date, Khaleja is considered as one of the best movies of Mahesh Babu by some sections of audience.
Read More: Best Eva Green Movies
3. Pokiri (2006)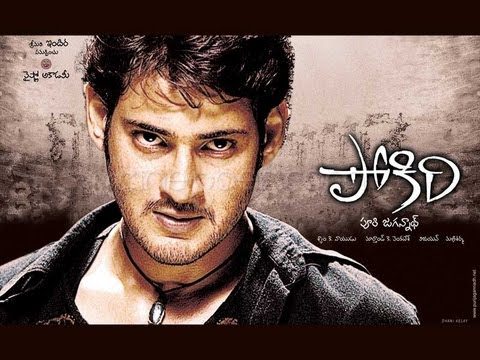 Ever heard of a movie creeping into cinemas unnoticed, opening to a lackluster reception and going on to be an All time highest grosser? "Pokiri" is one such kind of movies that comes once in a decade or two, the fair-tale blockbuster whose phenomenal success is indescribable. The hard-hitting, realistic, "Departed" style gangster movie with a breath-taking finale, was hailed as one of the best Telugu movies ever made. Even today, the movi ehas massive cult following and despite being remade into almost all Indian languages, none of them have managed to create the magic "Pokiri" did.
Read More: Best James Spader Movies and TV Shows
2. Athadu (2005)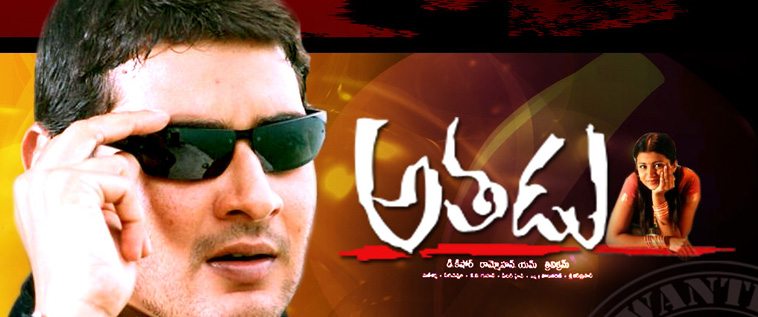 Another one of cult classics from, Trivikram Srinivas's "Athadu" is considered as one of the best action movies made in Telugu Cinema. Mahesh as an ultra-stylish professional killer battling with morality and guilt is a treat to watch. Showcasing the protagonist performing heart-pounding stunts along with some heart-touching drama, "Athadu" manages to become one of those "Impossible to remake" movies. Mahesh's performance was lauded and is listed at the very top in the list of his best characters by many of his fans and critics.
Read More: Best Forest Whitaker Movies
1. One Nenokkadine (2014)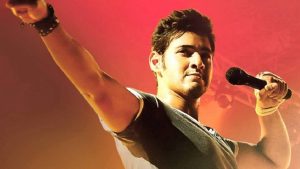 Probably one of the most underrated movies of South India, "One Nenokkadine" could've been the Indian answer to Hollywood action thrillers. A mysterious tale of a rock-star who is haunted by the visuals of three men whom he believes have killed his parents. While the world believes that his parents never existed and all the visuals he is seeing are fragments of his imagination, his sub-conscious drives him towards the truth. A psychological thriller which always keeps you guessing presented by maverick writer-director Sukumar, along with edge of the seat, breathtaking action and some sublime cinematography is a movie every Indian must watch.
Read More: Ajith Movies