Eva Green is one of the finest actresses alive today. She is immensely popular not only for her beauty but for her fantastic acting prowess. Originally French, Green has made a foray in Hollywood and consolidated her spot with both cerebral and lighter roles. Here is the list of top 12 Eva Green movies and TV shows:
12. The Golden Compass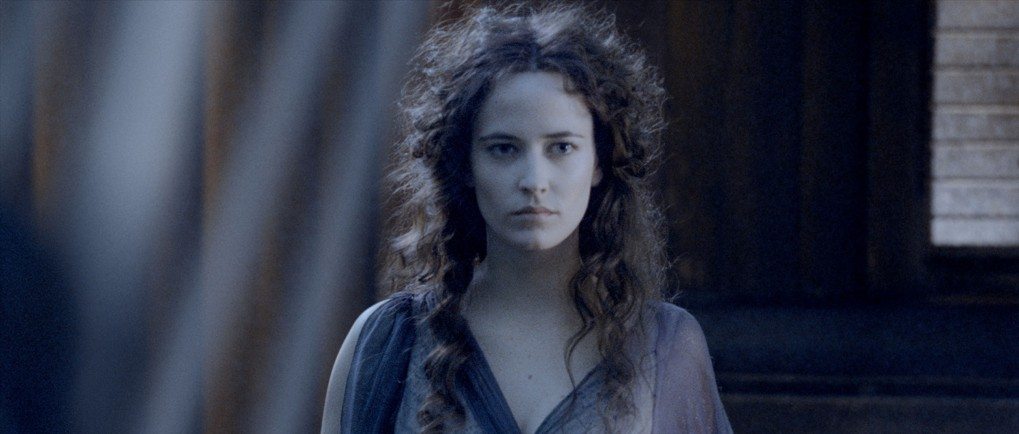 Eva Green plays Serafina Pekkala an evil witch in this big budget fantasy film. The film itself did not receive a lot of positive reviews despite having a stellar cast and very impressive CGI. Eva Green however delivers quite an adequate performance and manages to shine out even among the illustrious company of co workers that are present in the film. Green's effortless mimicking of a villainous evil queen sends shivers down our spine as she delivers her well balanced act.
11. Miss Peregrine's Home for Peculiar Children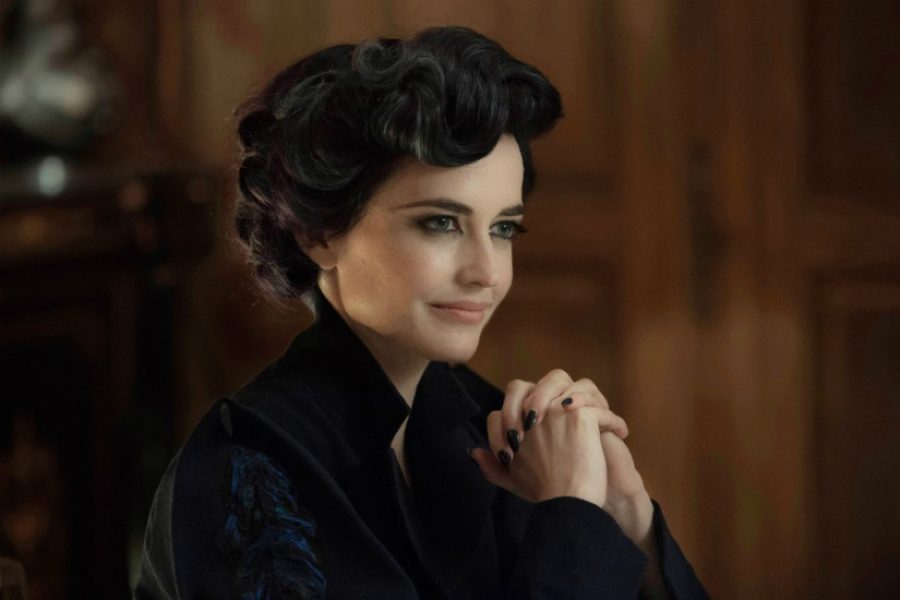 Eva Green teams up with Tim Burton once again and plays a role that can almost be described as Charles Xavier-like from the X Men series. Miss Peregrine runs a home for gifted children and Eva Green delivers a wholesome performance as a headmistress who is very much in control but also lets genuine affection shine through for the children. A film which follows a typical fantasy narrative with attacks from monsters and the pitting of good versus evil, Eva Green shows us a great performance and maturity as an actress.
10. 300: Rise of an Empire
The sequel to Zack Snyder's popular 300, this film wasn't as good but Eva Green as Artemisia was a truly memorable character. Bloodthirsty, ambitious and unapologetically standing her ground, Green embodied a prototype feminist character in a male dominated world of war. Green delivers an electrifying performance and makes the movie memorable largely due to her personal contribution.
9. Perfect Sense
Directed by David McKenzie, Eva Green plays an epidemiologist who enters a lust fuelled tumultuous affair with a chef, played by Ewan McGregor. Green delivers a stunning humane performance as a person who strives to maintain the initial lust and humanity in the relationship when faced by a mysterious virus that begins to rob humans of their senses. While Perfect Sense is not one of Green's biggest films, it definitely showcases the actresses' diversity and range of acting.
8. Dark Shadows
Directed by Tim Burton, this film is Burton's take on the 1970s television series. Green delivers a mind blowing performance as Angelique Bouchard, an evil witch bent on the destruction of the Collins family. Green's seductive eyes, bright red lipstick and cold demeanor remains memorable in a film that doesn't deliver a lot on memorable moments. Eva Green does a stunning job as an antagonist and this film is definitely one of her successful stints as an actress.
7. Camelot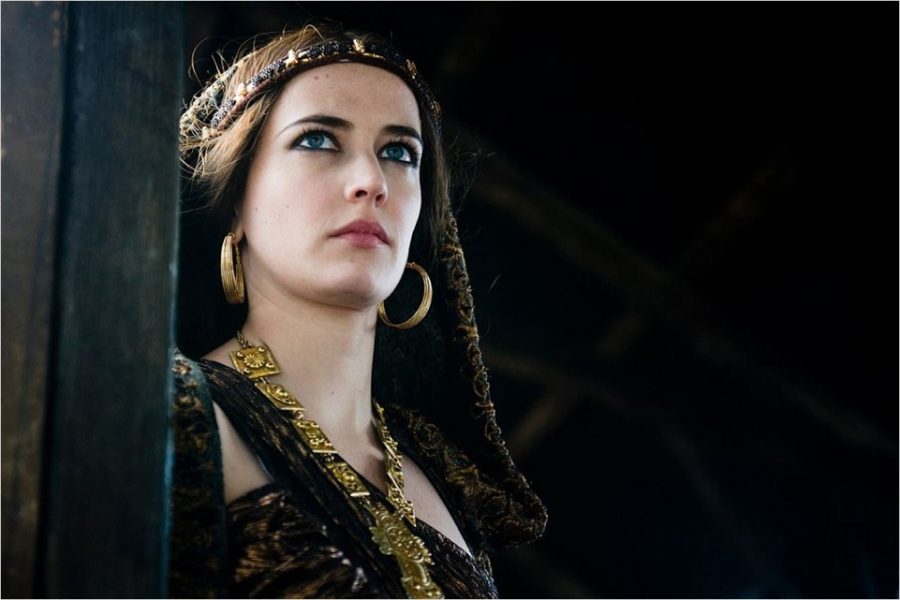 This historical fantasy television drama did not garner much attention itself receiving only lukewarm responses. Based on the legend of King Arthur, this show casts Eva Green as Morgan the villainous half sister of Arthur. As Morgan plots to take the throne away from Arthur, Eva Green delivers a beautiful eye grabbing performance where her evil intentions and nastiness is never overstated but always hanging around like a malignant atmosphere.
Read More: Nina Dobrev Movies and TV Shows
6. Cracks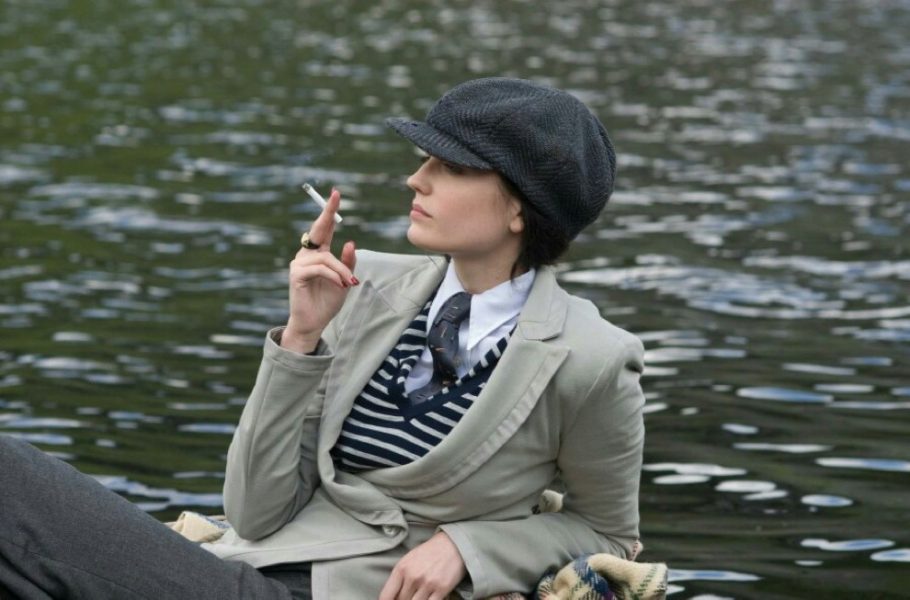 Directed by Jordan Scott, this psychological thriller sees Eva Green as Miss G, a diving instructor in an elite British boarding school. G's character is morally complicated and Eva Green does a fantastic job in bringing it out. The deceptions and hypocrisies in G's statements are brought out by the actresses intentional flustered acting in certain sequences. The cold manipulation of her students and the subsequent revelation that she herself was in some ways victimized by the institution makes the psyche of Miss G a delectable exploration and Eva Green performs brilliantly to make the journey enjoyable for us.
5. Kingdom of Heaven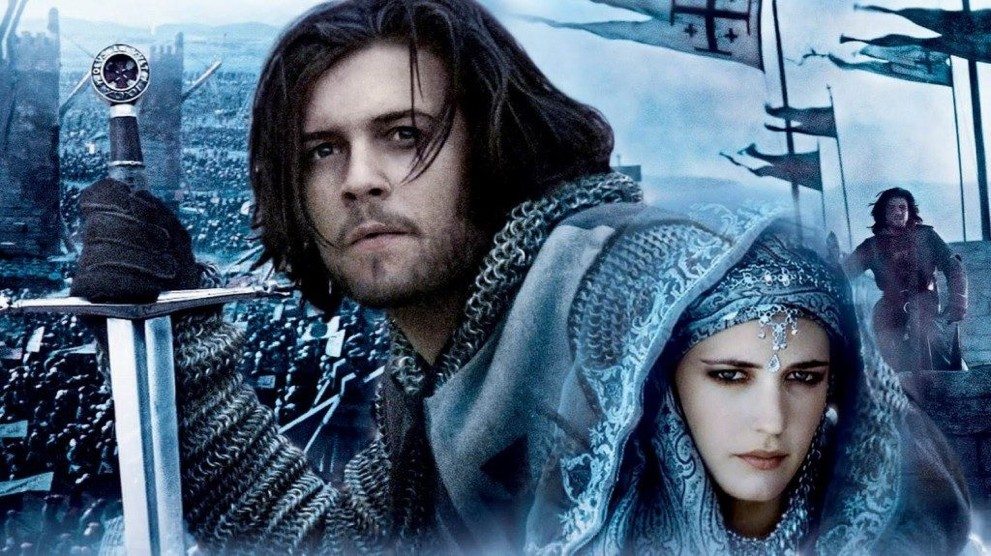 Directed by Ridley Scott, this epic drama is a film of large proportions. A fast paced action where the narrative spreads across continents and follows the heroic deeds of one man – Balian. Eva green plays the queen Sibylla. Green puts on one of her finest performances as the film depicts the slow descent of the middle eastern princess into throws of madness. Green makes her character more fleshed out and delivers a memorable performance in this epic film.
4. Sin City 2: A Dame To Kill For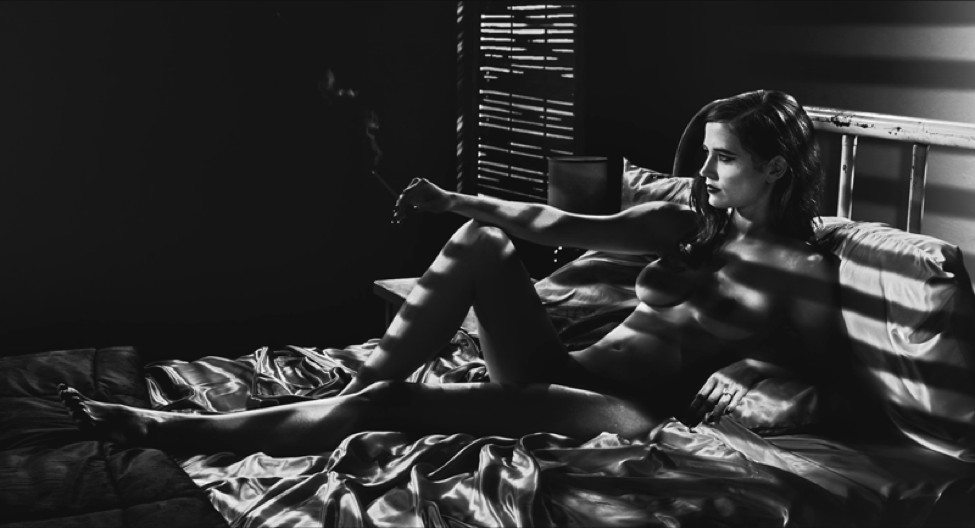 Eva Green plays Ava Lord, the typical femme fatale from Frank Miller's Sin City book series. She becomes the titular dame to kill for so to speak. She manipulates the men around her using her sexuality, this includes Dwight a private eye and her ex lover and the cop who later investigates her husband's murder. Green seemed to give this role her full range of acting prowess and she fantastically portrays the cold sociopathic nature of Ava. A fast paced film whose characterization is accentuated by Green's potential, this is one of her finer works in her oeuvre.
3. Penny Dreadful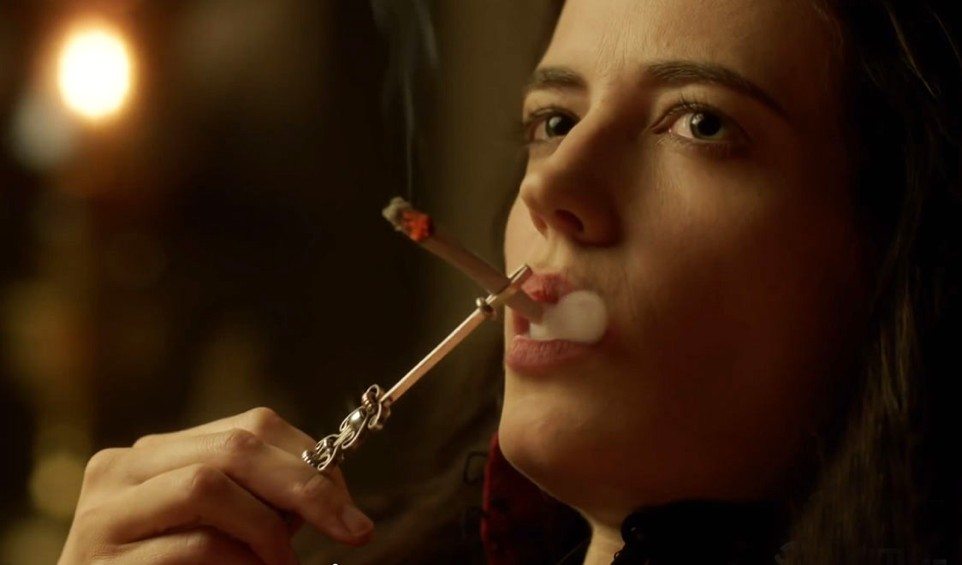 Eva Green starred as Vanessa Ives in this British American horror drama that aired on Showtime. The show itself refers to the penny dreadful books that dealt with lurid and sensational subject matters. The plot of the show is about Dracula's attempt to plunge the world into darkness and he is challenged by a group of extraordinary people. The show includes a lot of characters from popular Gothic fiction including Mina Harker, Victor Frankenstein, Dorian Gray and Dr Henry Jekyll. Green plays the coquettish Miss Ives to a perfection allowing her humanity and depths of pain to shine through at just the right moments before quickly restoring herself to the composed dignified figure that she meticulously maintains. Although the show itself had a rather disappointing end, Eva Green's acting was one of the few things that remained constantly enjoyable.
2. Casino Royale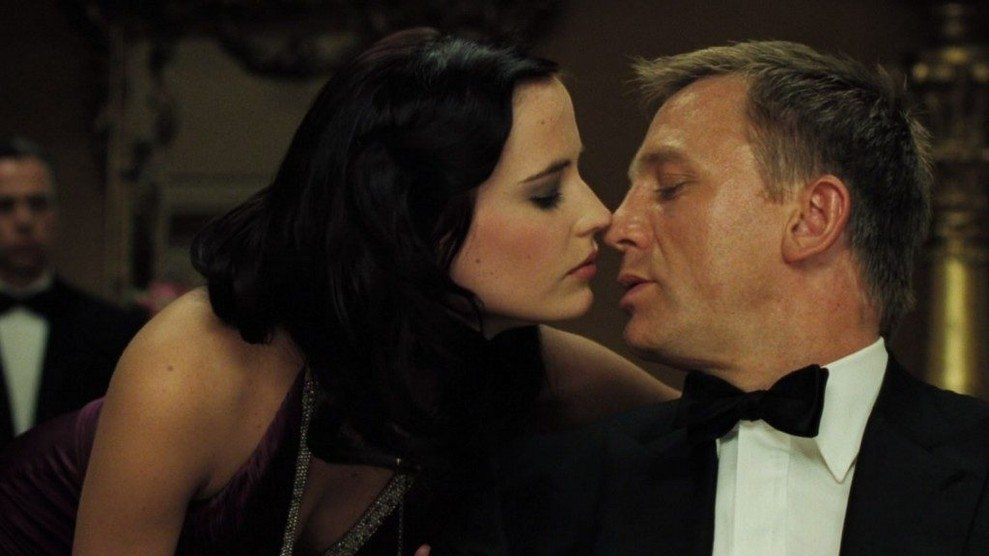 Directed by Martin Campbell, this is one of the finer Bond films starring Daniel Craig as 007 and Eva Green as Vesper Lynd. Green plays the Bond girl in this film, but she isn't just an eye candy. A British treasury agent, Vesper has the brains to go with her beauty. Eva Green's acting prowess adds real depth to the character and the film explores a young Bond's ascension to a spy of international repute. Vesper becomes the woman who breaks Bond's heart and makes him the cynical womanizer we all know and love. Green's expert handling of Vesper's character, turns her into a femme fatale who plays Bond in the long run and makes Green's role as Vesper one to remember not just for her attractiveness but for the stimulating character development.
1. The Dreamers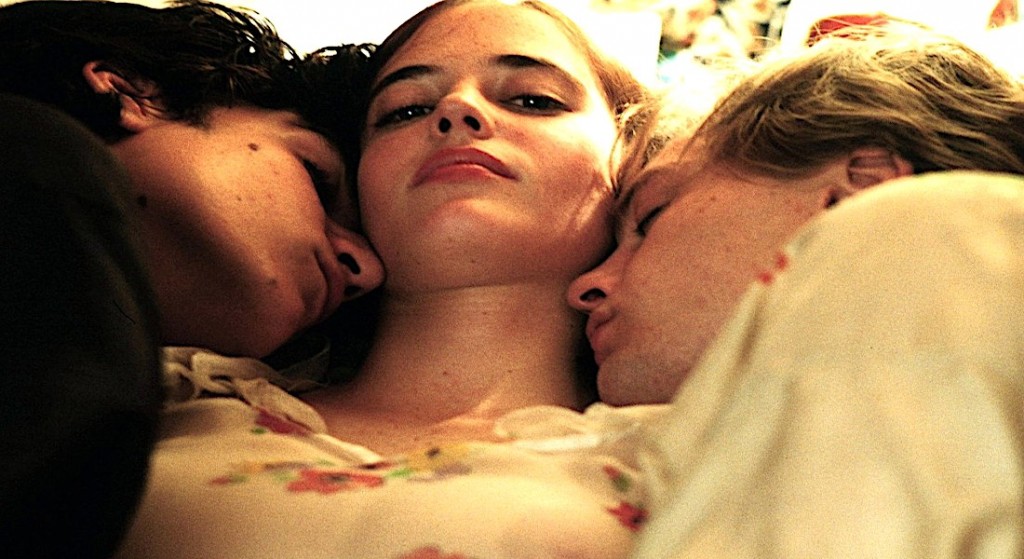 Directed by Bernardo Bertolucci, the film is based on the novel, 'The Holy Innocents'. It stars Eva Green, Michael Pitt and Louis Garrel. Matthew played by Pitt is an American student who begins to live with the incestuous and liberated French siblings Theo and Isabelle. They share a common love for movies and they spend their days in hedonistic pleasures against the backdrop of the student protests in Paris. Eva Green delivers a stunning performance and the mature way in which she handles her role, coming to terms with her incestuous relationship, and her newfound love for Matthew – this film is a thoroughly enjoyable experience and the finest of Eva Green's performances.
Read More: James Spader Movies and TV Shows