Forest Whitaker has had a long and illustrious career where he has appeared in many major and independent films and numerous television shows, sometimes as a one-off appearance, sometimes as a recurrent character. Whitaker has been honored in his career with numerous awards and his talent in acting or his detailed immersive character portrayals cannot be called into question. Here is the list of top 12 movies and television shows of Forest Whitaker.
12. Southpaw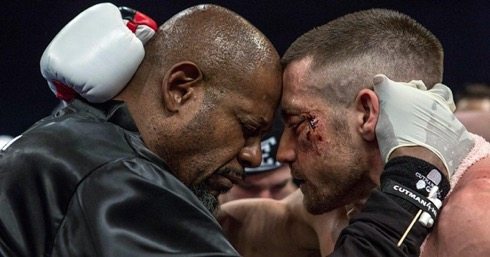 The sports drama film that is directed by Antoine Fuqua sees Jake Gyllenhaal as the main protagonist. A boxer on the rise, his life takes a sharp downfall after the unfortunate shooting of his wife. After her death his life begins to spiral out of control until he is forced to clean and work in a boxing gym. That is where he meets seasoned boxer Titus 'Ticks' Wills. Wills played by Whitaker is the ideal teacher, tough on the surface, soft at the core, he helps Billy Hope regain his fame and ultimately go on to win the title fight. Whitaker delivers a stupendous role as the encouraging trainer – a role that is rather typeset in Hollywood sports dramas. However, Whitaker takes a great crack at it and his no-nonsense attitude makes the character one to remember.
11. Rogue One: A Star Wars Story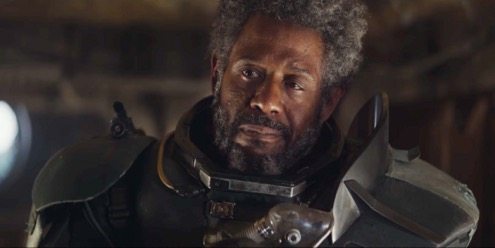 Forest Whitaker plays Saw Gerrera in this film which is a part of the reputed Star Wars franchise. The film itself as we know was very well received and Whitaker's role is one as a leader of an extreme radical faction – the Partisans. Whitaker delivers a solid performance as a veteran war chief and experienced leader, both qualities that come to him naturally in his maturity as an actor. A film of such a grand scale with impressive performances all around and Whitaker still manages to have his role stand out and that is the mark of a truly talented actor.
10. Criminal Minds : Suspect Behavior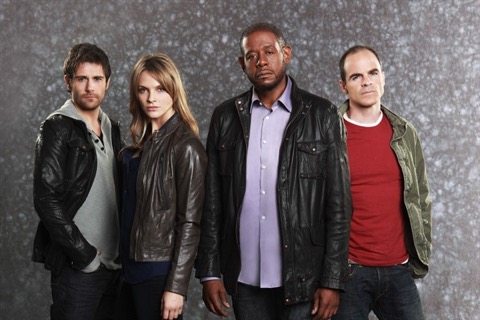 Criminal Minds is a long running show about the BAU (Behavioral Analysis Unit) of the FBI. The show follows a team of highly trained individuals as they profile serial killers mostly and help in their capture. Suspect Behavior is a part of the main show and often there are character crossovers, with Forest Whitaker's Sam Cooper leading a BAU team. Whitaker delivers a solid performance in all the episodes he appears in, he is a man in control he shows it. The performance is delivered with ease as is expected from a veteran actor appearing on television in his maturity. An exciting show, Whitaker's performance just becomes an added reason to binge on it.
9. Where the Wild Things Are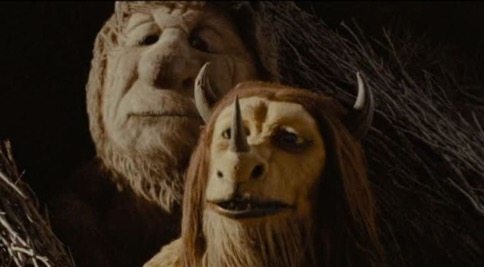 Directed by Spike Jonze, this film is a fantasy tale based on the children's book of the same name. The story follows a boy Max who is often bullied and craves attention. He has an active imagination and eventually lands up in a mysterious island where he encounters monstrous creatures called the Wild Things. One of them Ira is voiced by Whitaker and he was nominated for an award for the impressive voice performance. The events that transpire in the film are typical of a fantasy movie and the young boy coming to terms with his responsibility. Spike Jonze is a brilliant director who rarely goes wrong with his movies and if you haven't seen this film please do at the earliest.
8. Phone Booth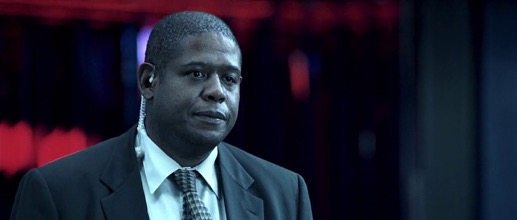 Directed by Joel Schumacher, this thriller sees a man trapped in a phone booth with a sniper waiting outside. The plot follows the mysterious caller as he forces people to admit their wrongs and kills them on refusal. The thriller grossed 97 million dollars in the box office. Initially delayed due to the Beltway sniper attacks in 2002, the film is a well made tight thriller. Forest Whitaker plays the police captain Ed Ramey, the man who is in charge of handling the situation. Whitaker infuses just the right amount of urgency in his acting to go with the fast pace of the narrative but his acting never seems rushed. A very enjoyable film with all round wholesome performances, this is another notch in Whitaker's belt.
7. The Shield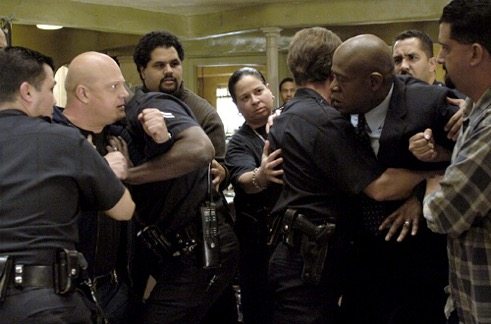 Forest Whitaker appeared in two seasons – five and six, in this award winning television series. He played the role of Lieutenant John Kavanaugh, a man who clearly had it out for the corrupt cop Vic Mackey who was the protagonist of the show. Whitaker delivered a wonderful performance as a straight as an arrow cop who would not flinch and not be intimidated by Mackey's techniques. He set himself up as a constant thorn at Mackey's side and although the show's viewers always root for Mackey even when he is clearly in the wrong, Whitaker's character gave the viewers a major scare because he looked like the guy who really would bring down the corrupt team at Farmington.
Read More: Best Movies of Jake Gyllenhaal
6. The Butler
Directed by Lee Daniels this film stars Forest Whitaker as Cecil Gaines, a man who was a butler in the White House and witnessed several major history shaping incidents in the course of his career. A film that explores the racism against blacks and the unequal wage divides, the plot is construed beautifully to show Cecil's rise in ranks from a plantation worker to a White House butler but always reminding the audience that the blacks are confined to roles of servitude. A thoughtful movie and Whitaker's compassionate acting makes the film as emotional as it is and won him two major awards.
5. Panic Room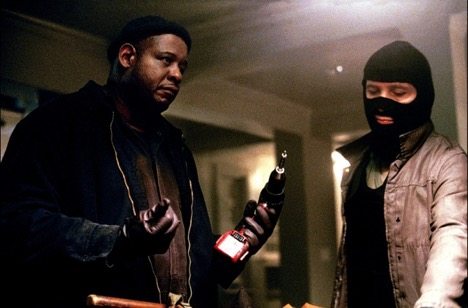 Directed by David Fincher, this film stars Jodie Foster as the protagonist and Forest Whitaker as Burnham, the main antagonist. The film explores several themes like trauma, feminism, video surveillance and diabetic problems and the plot itself explores a robbery that is thwarted when the residents enter a panic room and the subsequent unfolding of events. Whitaker gives a great performance as a harrowing robber and the iconic scene where he lets the bearer bonds fly in the wind remains a scene in the movie that we will remember for its poignant surrender.
4. Ghost Dog: The Way of the Samurai
Directed by Jim Jarmusch this film stars Forest Whitaker as the titular character. Ghost Dog is a hitman for the American Mafia but he lives by the Samurai code that he read in Hagakure. The film follows the typical narrative of the hitman who steps out of line and realizes it is killed or be killed. However Ghost Dog is loyal to a fault to the man who saved his life many years ago and accepts death at his hands. The strict code of the samurai and the reference to Rashomon makes the film a thoroughly enjoyable experience and Whitaker does not disappoint as the disciplined hitman with an unshakeable code.
3. Bird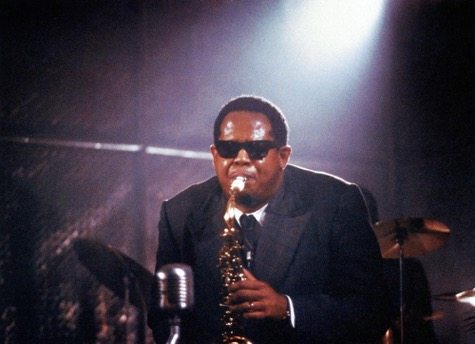 Remember how Whiplash made waves about a jazz drummer and the arduous path to success? There was a reference to a great man in that movie – Charlie 'Bird' Parker. One of the greatest jazz saxophonists to have ever lived, Bird's life is worth an examination. This Clint Eastwood directed film does exactly that. Forest Whitaker plays the titular Charlie Bird. A fantastic acting job which honestly falls squarely on Whitaker's more than capable shoulders, this film is a montage of Parker's life as he grows up and his relationships and how they change as he becomes a man of fame and ultimately an immortal legend. Whitaker's acting here is fantastic and his Golden Globe winning performance truly does capture the essence of the famous jazz saxophonist.
2. Good Morning, Vietnam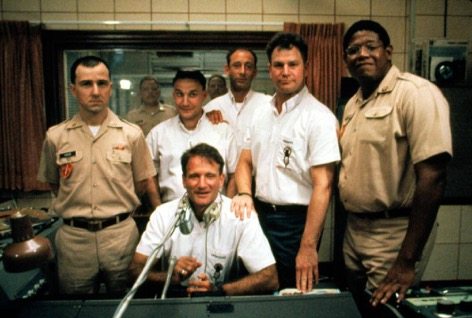 The film explores the life of a radio jockey in Vietnam and is the second film on the Vietnam war where Forest Whitaker appears in a supporting role, the first of course being Oliver Stone's 'Platoon'. Whitaker stars opposite the extremely talented late Robin Williams. Williams who is the jockey with an unconventional sense of humor runs amuck of the military superior's desires but he forges a friendship with Eddie Garlick (Whitaker's character). The film explores life in Vietnam in close proximity to the military and serves to critique both sides of the war and also shows a possible friendship between the US and Vietnam through Williams' Cronauer and Tuan. Although in a supporting role, Whitaker gives a memorable performance as the Private and some of the tense moments like hiding from the Viet Cong patrol really throws into relief the powerhouse of talent that is Forest Whitaker.
1. The Last King of Scotland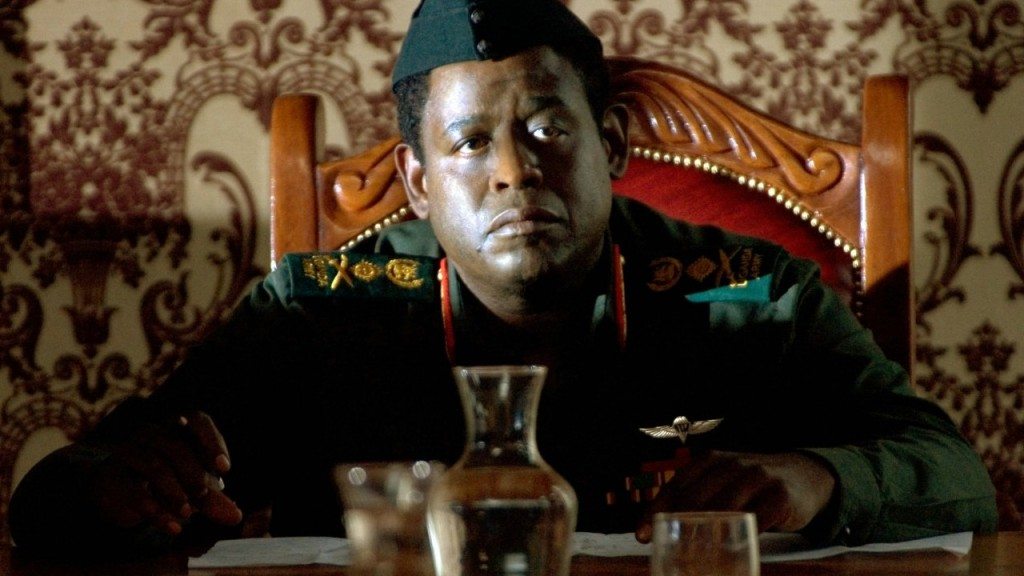 Directed by Kevin Macdonald this historical drama single handedly won Forest Whitaker numerous accolades including the Academy award, BAFTA and Golden Globe. Whitaker plays Idi Amin the Ugandan military dictator who often bestowed fanciful titles upon himself. Whitaker gives a chilling portrayal of a dictator, who is all smiles and shakes on the surface and leads people to genuinely believe that he will bring change but is actually guided by paranoia, xenophobia and all the little quirks that make for a truly villainous and tyrannical ruler. A fantastic film where James McAvoy plays the Scottish doctor who becomes Amin's confidante and personal physician, this film is strongly the best in Whitaker's massive oeuvre.
Read More: Greatest Movie Villains of All Time