Among artists of the industry, child artists probably pack the most veracity in their performances. Their age definitely plays a part, wherein all the emotions come from heart. Usually, a film not only improves by their acting, but also their screen presence. I mean who doesn't love kids, right? Their innocent faces and pristine souls often move audiences and evokes the most gentlest of emotions. Over the years, as the industry has come to terms with many things, transcending boundaries of color, cast, religion and gender, there also has been a meteoric rise in the number of coming-of age films, often resting squarely on the shoulders of child artists. Not only have the performances been absolutely magnificent, the films have seen critical and commercial success as well.
A number of those children have gone on to become established entities in the industry, and now enjoy the status of superstars. With age, they have gotten better. Stars like Chloe Moretz, Hailee Steinfeld, Anna Paquin, and Freddie Highmore have gradually but surely, have cemented their place in the heart of the industry. Here's the list of top child actors — male and female — ever. We ranked the list based on actor's performances.
20. Corey Haim ('Lucas')
Corey Haim makes it to the list owing to his moving performance in 'Lucas'. The tragic-comedy saw a plethora of child artists take to the screen, but none could match this guy's level. Playing the titular character Lucas Bly, an intelligent and nerdy 14-year-old high school student, Haim was able to encapsulate one of the most original teenager character essence on screen. His infuriating and often lovable moments on the screen, filigree by his authenticity made the film a realistic experience. The one scene in the hospital, where he lies know-pined for Maggie, stands out. His unfortunate demise at 39 robbed us off more scintillating performances like this one.
19. Kirsten Dunst ('Interview with The Vampire')
Sharing screen space with Brad Pitt and Tom Cruise can be an intimidating task for any actor. And for a 10 year old, making her film debut, it can be a living nightmare. But fortunately, that wasn't the case with Kirsten Dunst's first performance in a morion picture in Neil Jordan's 'Interview with The Vampire'. Showing nerves of steel, Dunst not only managed to deliver a tangible sense of world-weariness in her character, but out shined her superstar compatriots with much aplomb in majority of her scenes. The shadow of the two greats didn't loom over her as a burgeoning cloud, but inspired her to deliver a once in a life-time performance.
18. Macaulay Culkin ('Home Alone')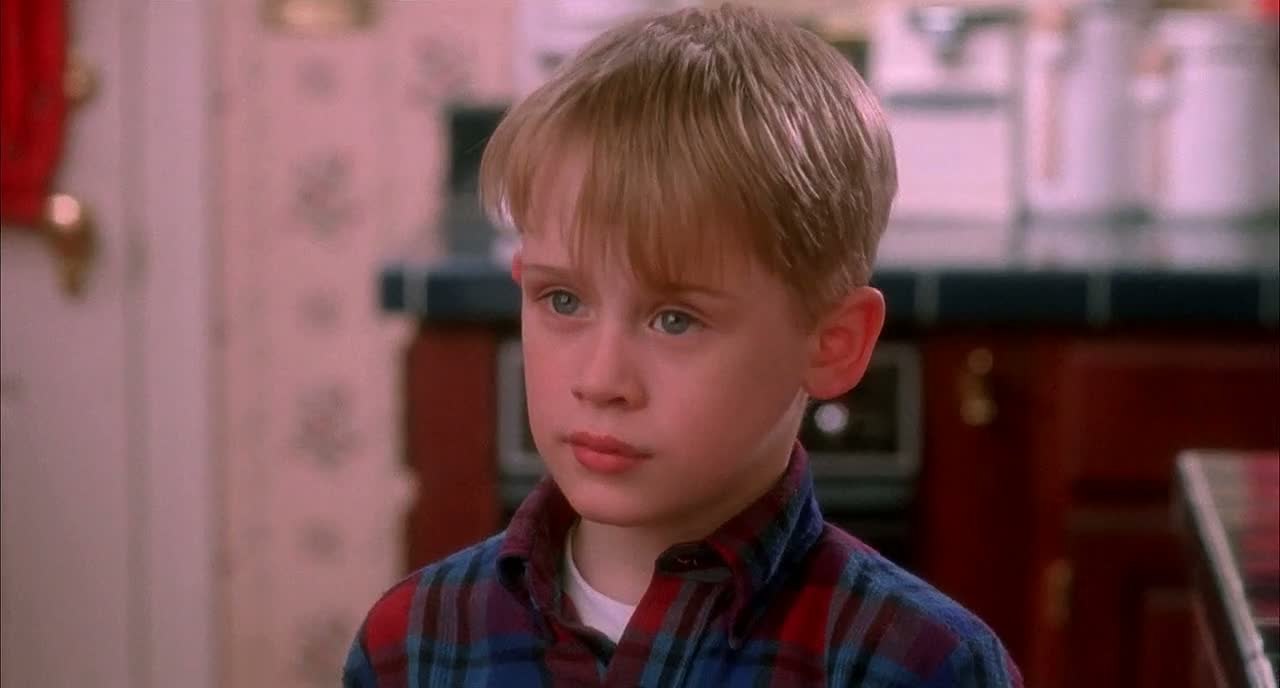 It is very difficult to shoulder a film all alone. The task augments in become daunting and downright petrifying when you are a mere 10 years old. Well, tell that to this guy! Culkin starred as one of the most iconic movies and roles in child acting history portraying Kevin McCallister as the beleaguered home alone kid. Even though the critics took the film apart for its shoddy plot and implausible story-line, Culkin shined like a night star and sucked all the highlights. His nuanced and adorable performance earned plaudits left and right, and also spring boarded him into the global limelight.
17. River Phoenix ('Stand by Me')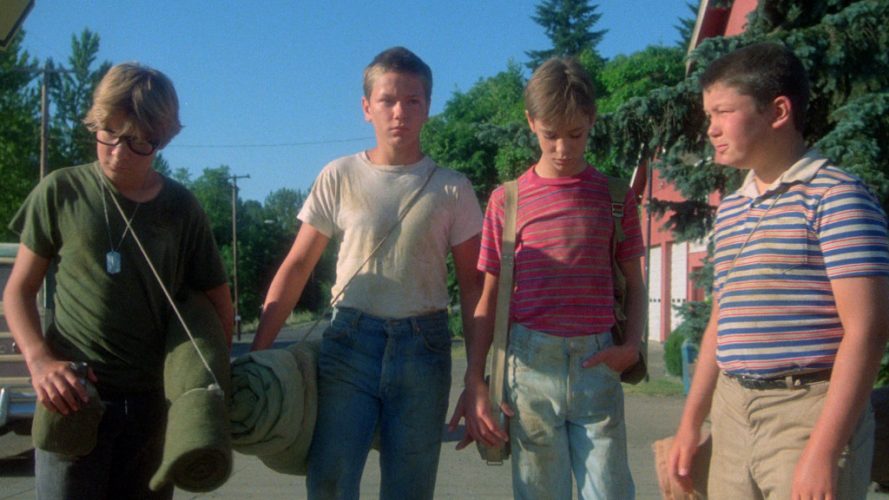 'Stand by Me' is one of the most prominent coming-of age dramas of the 20th Century. Only fledgling concept back then, Rob Reiner gambled with an all-children cast with an unconventional plot, and boy did it pay off. A 91% rating on Rotten Tomatoes doesn't do enough justice to the thought-provoking tenet of the film, and to that of its talented cast, led by the shining River Phoenix. Though already a teen idol owing to 'Seven Brides to Seven Brother', he reoriented his career trend with this adult-formulated concept film. His matured portrayal not only made us stand and take notice, but also made us rethink our upbringing and behavior towards our children. The scene where he bids adieu to his obsequious group of trouble-makers, reminisces nostalgic memories of our youthful shenanigans and the camaraderie with our friends.
16. Chloe Grace Moretz ('Kick-Ass')
Such is the ferocity of the performances in the list, that Chloe Moretz's best career performance finds itself at sixteen. Only 14 at the time, Moretz's career changing role came in this 2010 R-Rated comedy, which saw her play a brazen assassin and ruthless vigilante hit-girl. The film has a cult following today and has developed into a franchise. It managed to conjure up jaw-dropping numbers at the box-office, almost doing a $100 mil globally. The film launched the career of the blond actress, though she had done some good work prior to the flick.
15. Abigal Breslin ('Little Miss Sunshine')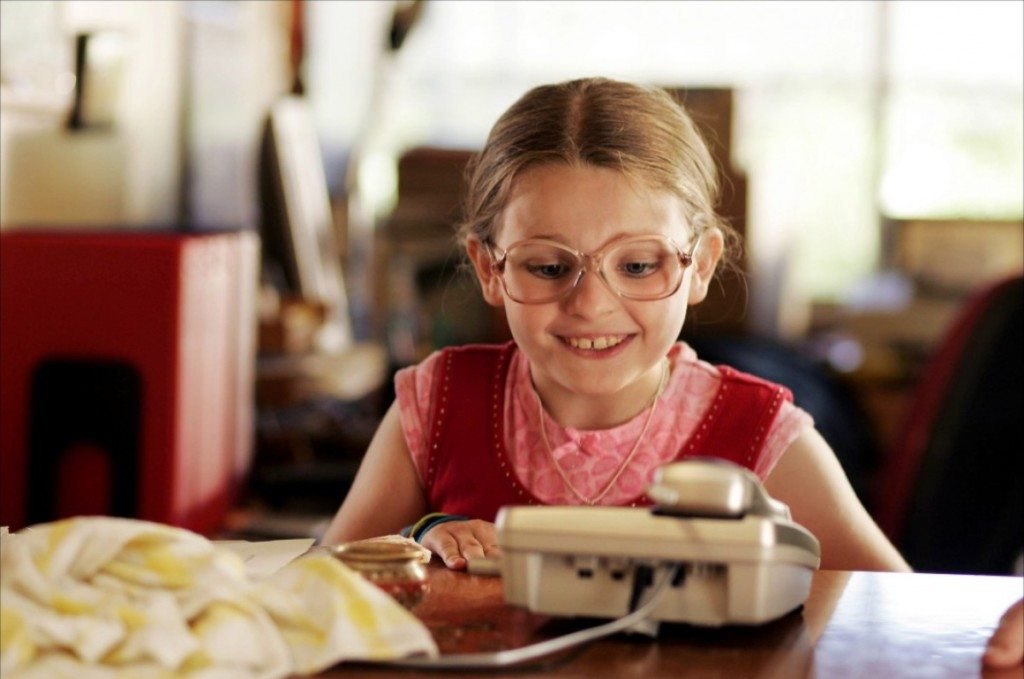 Abigail Breslin is easily one of the most recognizable faces in the industry. Over the years she has successfully appeared in substantial role in movies, and shared screen space with some of the biggest stars of the industry. But her stand-out performance came in this comedy-drama. Playing a 7-year old in a family of interesting personalities, Breslin shined like the morning star and even bagged an Academy nomination for Best Supporting Actress. Despite having superstars like Steve Carrel, Alan Arkin, Toni Colette, and Greg Kinnear, Breslin managed to hold her own, and announce her arrival in adult territory with the film.
14. Freddie Highmore ('August Rush')
Highmore is a veteran amongst the child artists if the industry. He has featured heavily in commercially and critically acclaimed films in the past decade. He has specially been praised for his beyond-the years maturity and adorable looks. His most prominent lead role came in 'August Rush', involving an 11 year-old musical prodigy living in an orphanage who runs away to New York City. He begins to unravel the mystery of who he is, all while his mother is searching for him and his father is searching for her. 'Willy Wonka and the Chocolate Factory' and 'Finding Neverland' are two of his other most eminent performances. Truly a star!
13. Linda Blair ('The Exorcist')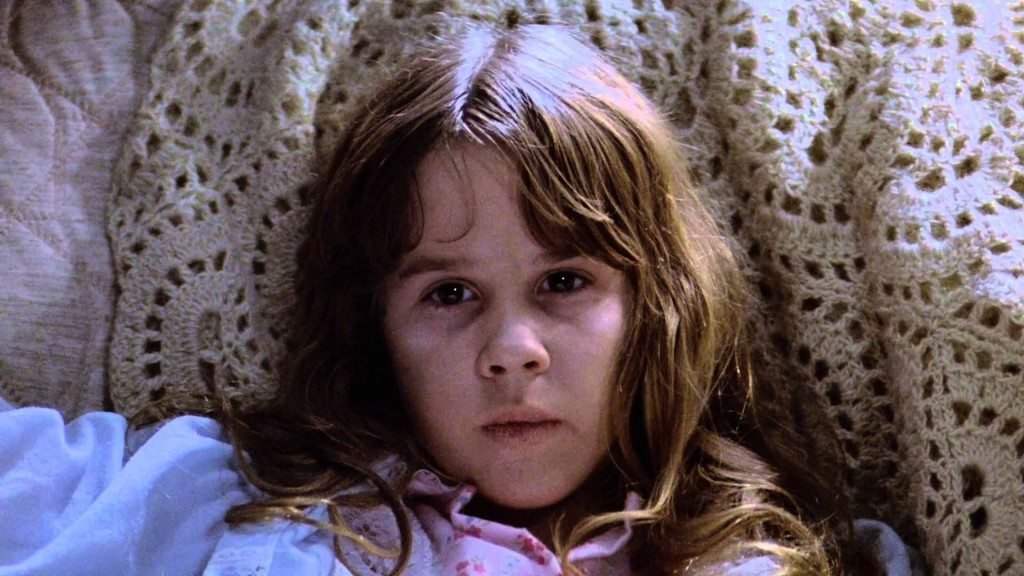 One of the greatest horror films of all time featured one of the greatest performances by a child artist as well. Linda Blair, only 13 at the time of the shooting, showed immense composure and valor in portryaing a possessed girl, who is overwhelmed by the sadist and evil parasitic energies around her. The performance prompted some of the most positive reactions to an artist, let alone a child artist. It also fetched her an Academy Award nomination, and a Golden Globe as well. It ignited a series of remakes and sequels, where she reprised her role as Regan.
12. Christian Bale ('Empire of the Sun')
Even at the age of 13, Bale was a dedicated and intense actor. He solidified his credentials, headlining the Spielberg helmed WWII era epic, 'Empire of the Sun'. The tale follows a young boy who is separated from his parents and ends up in a Japanese internment camp. When you have Steven Spielberg as a director for your debut film, you tend to relax and rest a bit on his expertise and good prudence. But that wasn't the case here. Bale read books, watched video tapes of interviews if the survivors and carved a charming spell over us with his performance, which was easily the most noticeable feature of the film.
11. Hugh O'Connor (in 'My Left Foot')
When an actor as great as Daniel Day Lewis mentions you and salutes you in his Oscar speech, you know you are special. Playing a real-life cerebral palsy patient Christy Brown, this engrossing tale featured him for a mere 20 minutes on screen as the younger Brown. His lending of tangibility and uneasiness to the character made us swoon and helpless in applauding his performance. His authentic approach was obviously a result of working with Lewis, but at 12 years old, this performance remains a bench mark for child artists or any artist to emulate.
10. Dakota Fanning ('I am Sam')
Dakota Fanning is one of the most loved stars in the industry. The lesser illustrious of the two sisters, Dakota made leeways into the industry with Spielberg's sci-fi epic 'War of Worlds'. But her most prolific and substantial performance comes in this 2005 film, co-starring Sean Penn. And when you make Penn co-star in a film, you know you have done good! As the six-year old daughter of Sam Dawson, an autistic and disabled savant, she's a genuine miracle- realistic, endearing and completely and utterly heartbreaking. You just can't keep your tears intact, and stop yourself from crying rivers viewing this father-daughter duo fighting and surviving the world that is.
9. Isabel Fuhrmann ('Orphan')
One of the most harrowing and petrifying performances in a motion picture by a child artist comes in the 2009 horror-thriller 'Orphan'. Isabel Fuhrmann assumed the titular character of a supposedly 9-year old orphan, who is adopted by a troubled couple, to cope with the loss of a baby girl. Soon enough, through a series of cleverly crafted tricks and acts, her true character begins to unravel. Her performance is so good, that you'll actually start hating her, even more than Cersei Lannister. The sadist and down-right evil portrayal took our breaths away, and prompted the most fearsome emotions a human can possibly experience.
8. Natalie Portman ('The Professional')
This French thriller was the mercurial Portman's debut film. She assumed the character of Mathilda Lando, a lonely twelve-year-old girl. Mathilda lives with her dysfunctional family in an apartment down the hall. Her abusive father and self-absorbed stepmother have not noticed that Mathilda stopped attending class at her school for troubled girls. Until one day she gets noticed by a vigilante hit-man, who takes an egregious liking to her. You'll never be able to guess the 12-year old's age in the movie. A singular viewing of the film will solidify her claims as one of the most talented actresses of her generation.
7. Jacob Tremblay ('Room')
In her Oscar acceptance speech, an emotional Brie Larson credited the 9-year old Jacob Tremblay for her win. Without his innocence and enthusiasm on set, the sort of performance that Larson delivered, wouldn't have been possible. Tremblay is the youngest actor on the list. He portrayed Jack Newsome, a 6-year old trapped with his mother in a room since his inception. Until one day, the mother-son duo decide to break free and plan an escape. The film sent shock-waves in the industry with its moving plot-line and unorthodox setting. The clever use of basic first-time experiences and curiosity of a six-year old, seeing the blue sky or green trees for the first time in his life is inexplicable. The performance prompted major acclaim for his performance, and garnered him a torrential influx of award nominations.
6. Saorise Ronan ('Hanna')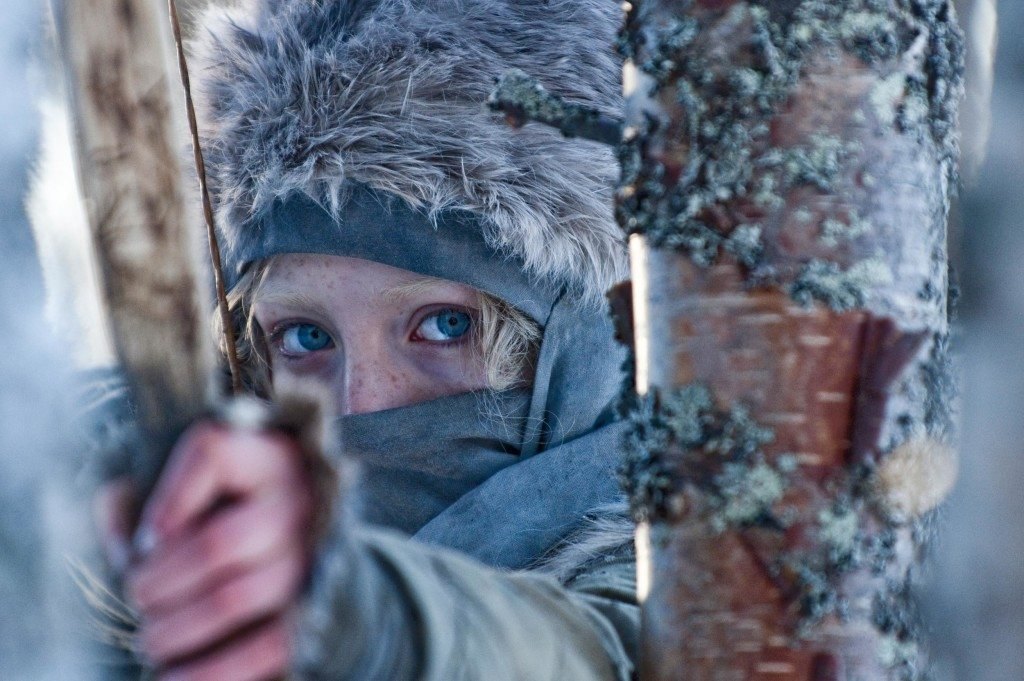 Ronan is probably one of the oldest actors working in the industry. Her performances have been varied and see her take up a range of roles. Probably one of the most blissful performances of her career comes in the shape of Hanna, in the film of the same name. Sixteen at the time, Ronan played Hanna, a girl raised in the wilderness of northern Finland by her father, an ex-CIA operative (Eric Bana), who trains her as an assassin. She must find the perpetrator who killed her mother, and salvage her life. The redemption filled drama required her to learn martial arts, and three different languages, which she pulled off effortlessly. Even though her role in the 2007 film 'Atonement' earned her a first Academy nomination, it was this film that truly made her a complete star.
5. Jodie Foster ('Taxi Driver')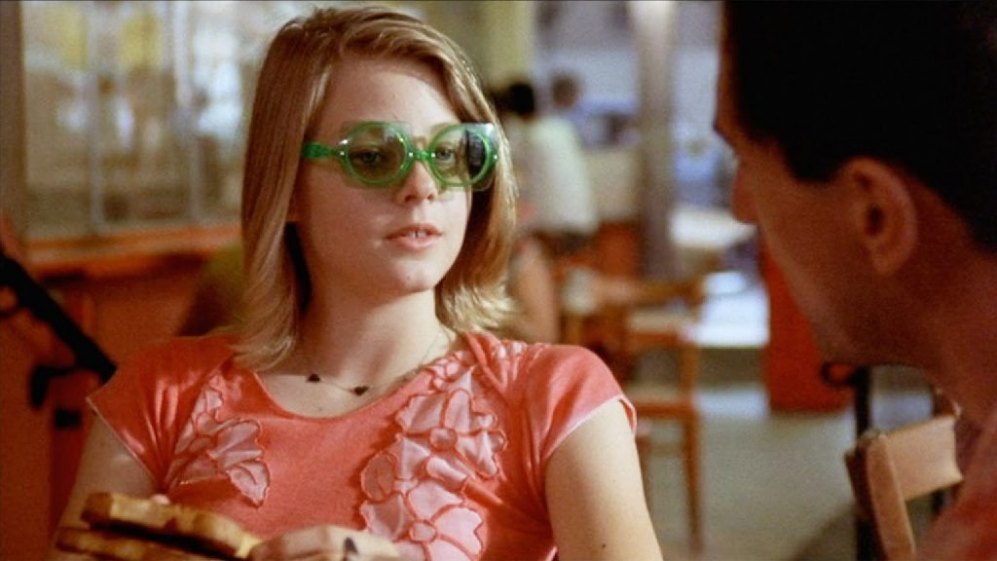 The adorable Jodie Foster made her debut with this Scorcese directed movie and won her first Academy nomination as well. It made her the youngest to achieve the nomination then. The movie, known better for De Niro's spring to stardom and 'You talkin' to me?', also acted as a precursor of fame and name that was to come for Foster. Her portrayal as Iris "Easy" Steensma, a 13-year old child prostitute, looking to dissuade her pursuance, flabbergasted critics and audiences alike and sent shock-waves through the industry. Her stubborn and adamant character drew praise and importance from many aspects of the society for the egregious wrong. The star we know today is but an incarnation of Iris from 'Taxi Driver'. Her unique way of delivering dialogues got much attention, something she says has now become a habit, which she inculcated while preparing for the role.
4. Anna Paquin ('The Piano')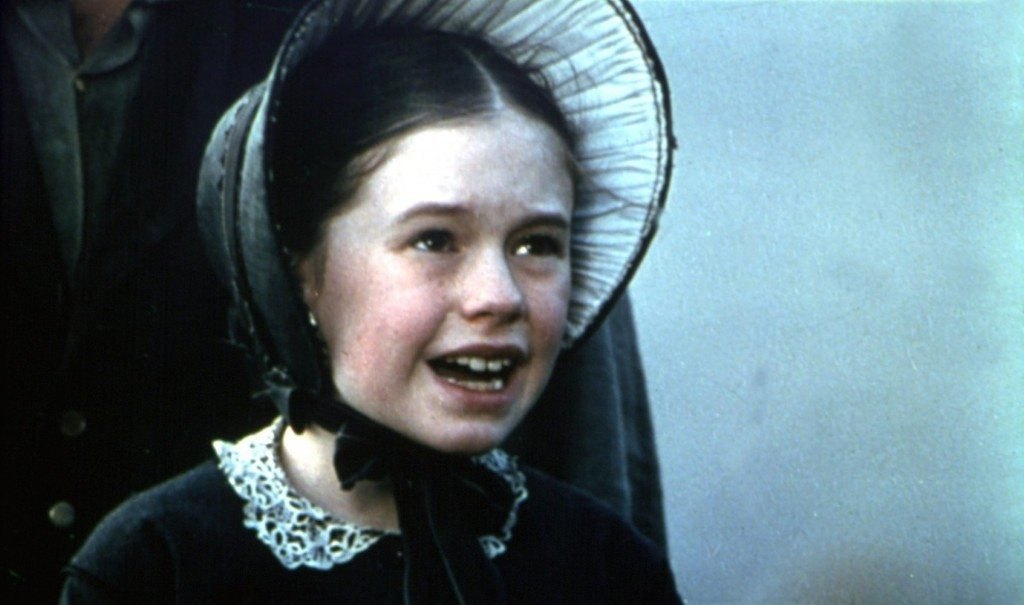 Paquin became the second youngest actress to win the Best Supporting award for the film, at the age of 12. The film is about a mute piano player and her daughter. Set during the mid-19th century in a rainy, muddy frontier backwater town on the west coast of New Zealand, it revolves around the piano player's passion for playing the piano and her efforts to regain her piano after it is sold. The film warranted explosive reactions from the critics, who were let in awe of the scintillating performance of the lead cast, especially that of Paquin. Her blank stares at the camera and maturity ensconced an ever-lasting image in our minds, that will keep reminding us of her unprecedented role.
3. Tatum O'Neal ('Paper Moon')
The youngest artist ever to win an Oscar, Tatum delivered her career best in this one. Starring in the movie with real-life father Ryan O'Neal, she portrayed the role of Addie Loggins, a priceless grifter-in-training daughter of a bludgeoning con man. The gradual build-up of their relationship, and Tatum's realization of the existence of her father is truly endearing. The film features some of the best written and performed scenes in the history of cinema. The innocent eyes, the taciturn personality and the sneering visage that could convalesce the greatest if diseases, she simply was amazing. A must watch if you want to have a good cry!
2. Haley Joel Osment ('The Sixth Sense')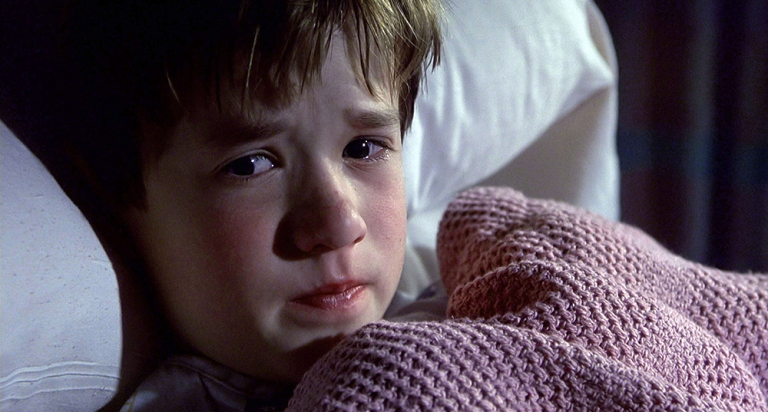 "I see dead people." is one of the most iconic lines in the history of modern cinema. We have this privilege courtesy Hailey Joel Osment, who was cast over 5000 children in M. Night Shyamlan's 'The Sixth Sense'. The harrowing performances fetched him an Academy nomination, and brought him into the global limelight. The movie also boasts of one of the greatest twist endings, which has been the subject of many reprisals. His effortless conjuring of tears and flowing in a low-toned voice caught the people's eye and made him a revered jewel in the crown of Hollywood.
1. Hailee Steinfeld ('True Grit')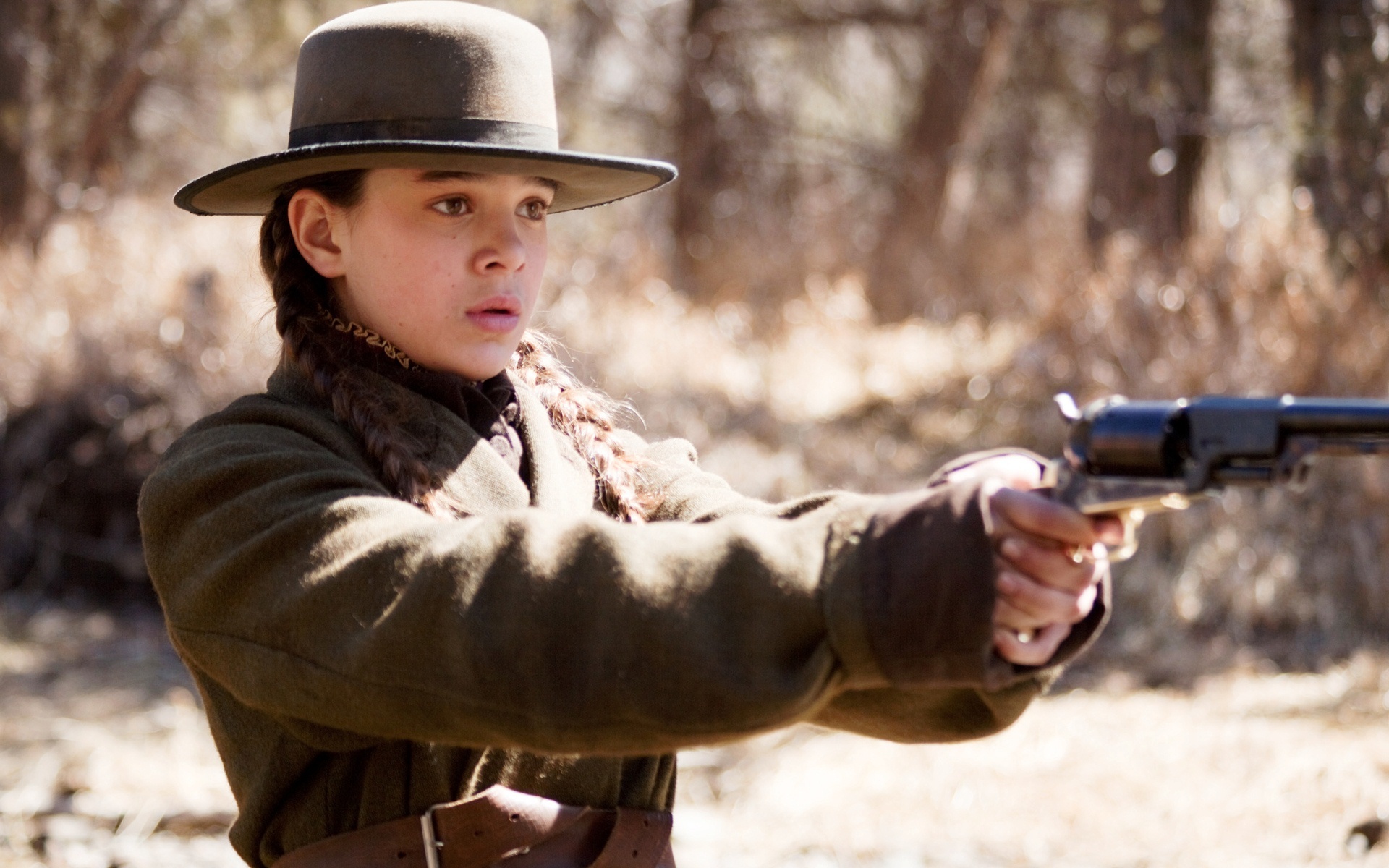 Topping the list is Hailee Steinfeld's portrayal of a 13-year old girl, seeking redemption for his deceased father, chasing the perpetrator through the salty and vast plains of the West. Her nuanced role as Mattie Ross earned rave reviews and bagged her an Academy nomination for Best Supporting Actress. Despite the presence of stalwarts like Jeff Bridges, Matt Damon, and Josh Brolin, she delivers an eye-grabbing performance, that will forever remain the highlight of the movie.
Read More: Best Acting Performances