Truth be told, Michelle Rodriguez is the face of the bunch of few prominent latino actresses in Hollywood. The actress, primarily known for her kickass, action roles, and her outspokenness has featured in many big-budget Hollywood flicks, like the 'Fast and Furious' franchise, 'Avatar', 'Resident Evil' etc. The aspiring director and screenwriter has moved ahead of her cliched roles and has also lent her voice to some of the animated flicks and has acted in movies belonging to multiple genres.
So far as her demeanor is concerned, the Texan-born actress has been known for her tough-gal portrayals, by often being the sidekick of the lead actor or by playing the antagonistic, grey-shades. She's been a game-changer in playing the female lead and we've often found her carrying the entire film on her shoulders, thus making her distinct mark. From 'Girlfight', which opened her account in mainstream cinema to 'The Fate of the Furious', her latest venture, she has come a long way. In this list, we bring to you the list of top movies of Michelle Rodriguez selected from her impressive filmography that proves she is a rising star and action queen and which are gleaming milestones in her journey of success so far. You can watch some of these best Michelle Rodriguez movies on Netflix, Hulu or Amazon Prime.
12. Resident Evil: Retribution (2012)
While the film couldn't fare well critically, it was a commercial Box Office hit, thanks to the stunning visuals and the IMAX tag associated with it. Michelle Rodriguez plays Rain Ocampo, a forward of the Umbrella strike corps, who's been assigned to Hive to take out the contamination and who gets martyred while trying to assist Alice in her exile. Though many clones of Rain have now been created, both to take down the belligerents and also to feature in some simulations, it is the evil Rain and her accomplices who win us all over in their darker shades.
11. Battle: Los Angeles (2011)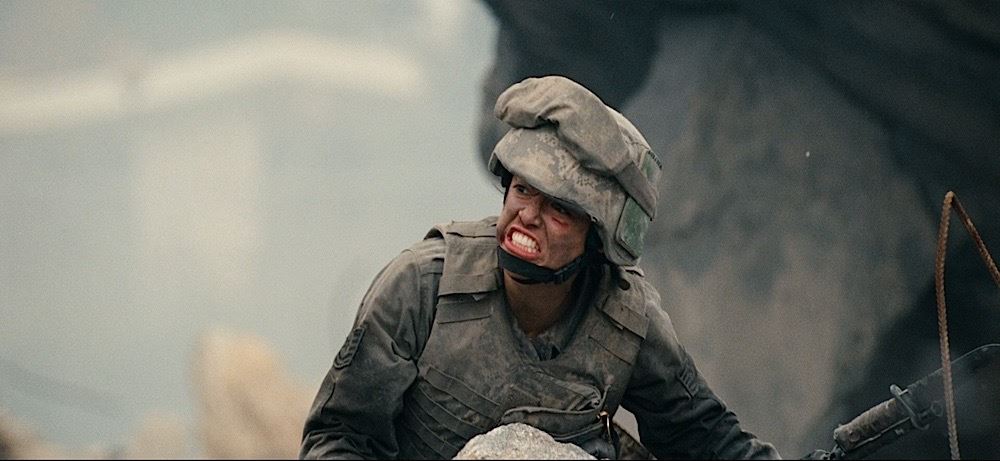 With an ensemble cast, the alien invasion plot and a lot of fast-paced action sequences, 'Battle: Los Angeles' though had the heart for a great action movie, yet, it somewhere lacked the soul. Michelle Rodriguez plays Sergeant Elena Santos, an attache with the Air Force. Though one cannot distinctly make out the actors' individual contributions in this flick, Michelle performing in yet another alien-based action movie is like a feather in her cap.
10. S.W.A.T. (2003)
Teaming up with the deadly and kickass S.W.A.T. team comprising Sergeant Hondo (Samuel L. Jackson), Christina Sanchez (Michelle Rodriguez), Boxer (Brian Van Holt), Kaye (LL Cool J), Jim Street (Colin Farrell) and McCabe (Josh Charles), Rodriguez, being the only female member of the squad is at the top of her game. Tasked with preventing the absconding of a kingpin Montell and evading the attempts of attack from the recipients of a $100 mn cash award is a thrilling ride. Also, watching Samuel L. Jackson leading the party is nostalgic in itself.
9. Turbo (2013)
And now to Paz's "All racers to the starting line" remark, 'Turbo' is the tale of reckoning, the realization of dreams of a garden snail to become the fastest ever. Turbo (Ryan Reynolds), who idolizes his hero Guy Gagne gradually inches towards his dream of becoming an Indy 500 champion, thanks to his slower counterparts. From being slow and stolid to smart and nimble, Turbo's change of pace and hero turning villains is an amazing journey to witness. Michelle Rodriguez as Paz, a car mechanic, merely puts some nitrous oxide to the entire plot's pace.
8. Machete (2010)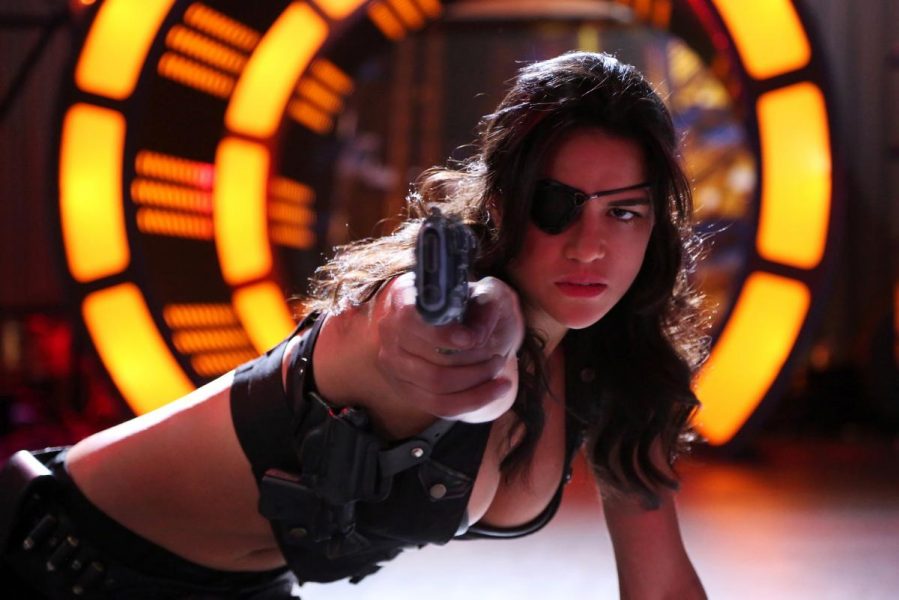 Led by Danny Trejo (yeah, I know what you're thinking!) and supported by the likes of Michelle Rodriguez, Robert De Niro, Jessica Alba et al, 'Machete' is the turnaround story of an ex-Federale who is on a revenge-quest against his own former boss after being set up. Rodriguez plays Luz, the leader of a network of illegal immigrants, who helps Machete in his rampage. More on the lines of Quentin Tarantino's movies, yet a bit softer on the plot, 'Machete' at some points is so bad that it's good and an enjoyable watch.
7. Fast & Furious (2009)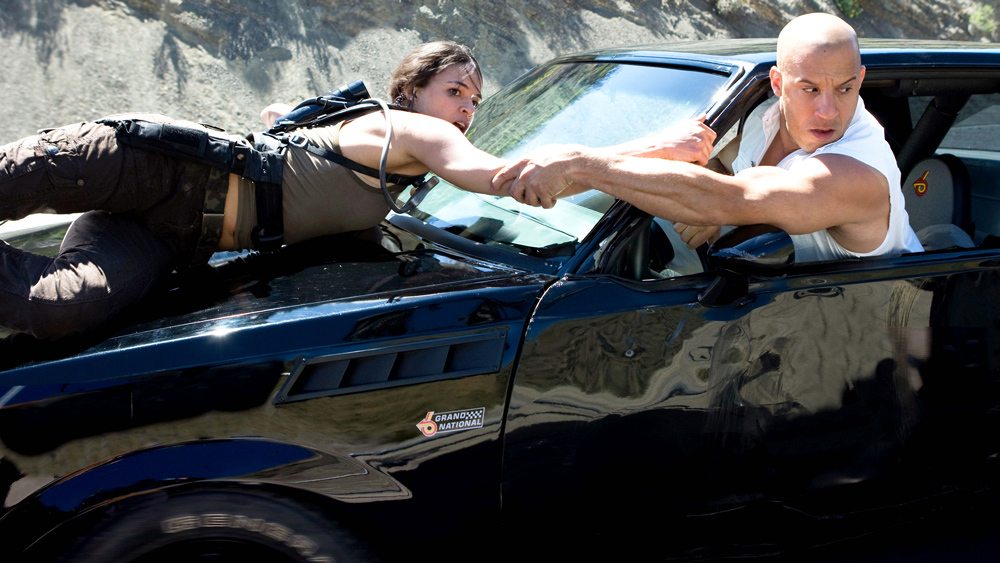 In this fourth film of the 'Fast & Furious' franchise, Rodriguez plays Letty, the former girlfriend of Dominic (Vin Diesel). Though there isn't much of a fanfare with or without Michelle Rodriguez' presence in the film, it is later revealed to the viewers that Letty was working in tandem with Brian and the FBI as an undercover on the trail of nabbing Arturo Braga, the Mexican drug lord. Afterwards, it is also revealed that Dominic's past record has been cleared, thanks to Letty in tracing down Braga. Romance surfaces quite often in this gut-wrenching and adrenaline pumping flick, with Rodriguez and Diesel at the helm.
Read More: All Fast and Furious Movies, Ranked
6. Battle in Seattle (2007)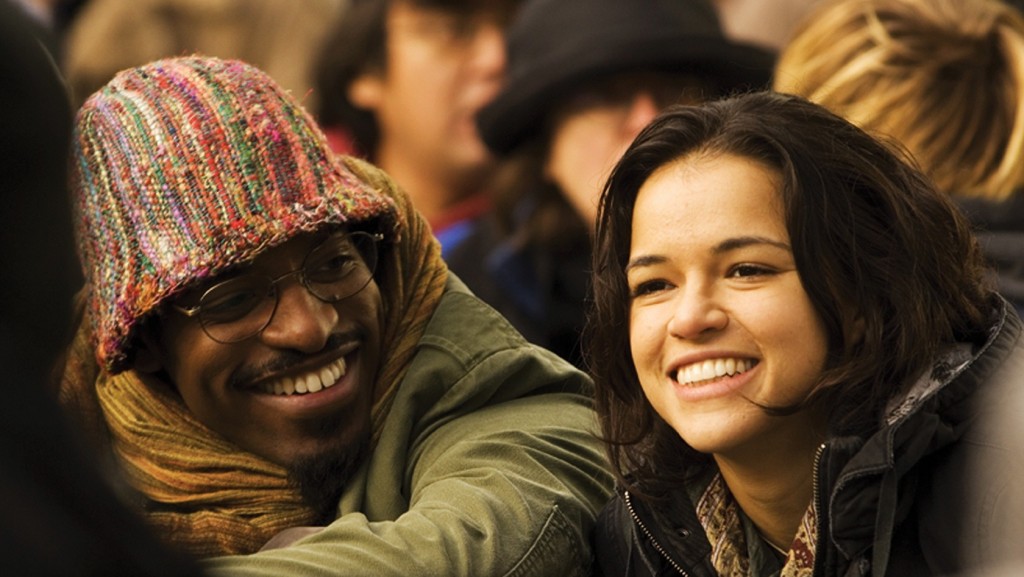 In more of a supporting role, 'Battle in Seattle' is the historical account of the 1999 protests against the WTO Ministerial Conference in Seattle, Washington. Something that was purported to be peaceful in nature soon turns out to resemble a riot-like situation, thus affecting many lives including Lou (Michelle Rodriguez). The film boasts of many fictional characters along with the factual portrayals, thus making it an amalgamation of truth vs. fiction.
5. Resident Evil (2002)
In a yet another reprise for Rodriguez' fans, 'Resident Evil' features Michelle Rodriguez as Rain Ocampo, the initially protagonistic role, which soon switches sides. After being bitten and attacked by a group of zombies, Rain's journey in 'Resident Evil' is mostly trying to evade the Red Queen and the zombies, whilst in a hunt for the anti-virus that would cure them. Though Rain meets a gloomy end, we see more of her in a stronger role in the upcoming sequels of the franchise.
4. The Fast and the Furious (2001)
And now to the pioneer of the revered and critically acclaimed franchise, 'The Fast and the Furious' has Michelle Rodriguez playing Letty Oritz, a skilled driver-mechanic who is equally good at the streets as she is behind the wheel. Letty is the girlfriend of Dominic, a professional racer, and hijacker and is also a part of Dominic's hijacking group. The story revolves around Brian, an LAPD cop and Dominic and their confrontations, amid which Brian has to choose sides between what is right and what is easy.
3. Girlfight (2000)
The debut film of Michelle Rodriguez, she plays the daunting, short-tempered, determined yet striving boxer, Diana Guzman. With a storyline similar to 'Million Dollar Baby', Diana faces many challenges before she could compete and dominate in the male-oriented sport. After facing disapprovals from her family and initially her coach, she begins her training and her bouts against the male boxers. Things take an ugly turn when one of the amateur boxers falls for her when they realize they need to face each other in the finals. Awe-inspiring and splendidly made, 'Girlfight' has to be the very apt and fiery start for Rodriguez' stupendous career.
2. Fast & Furious 6 (2013)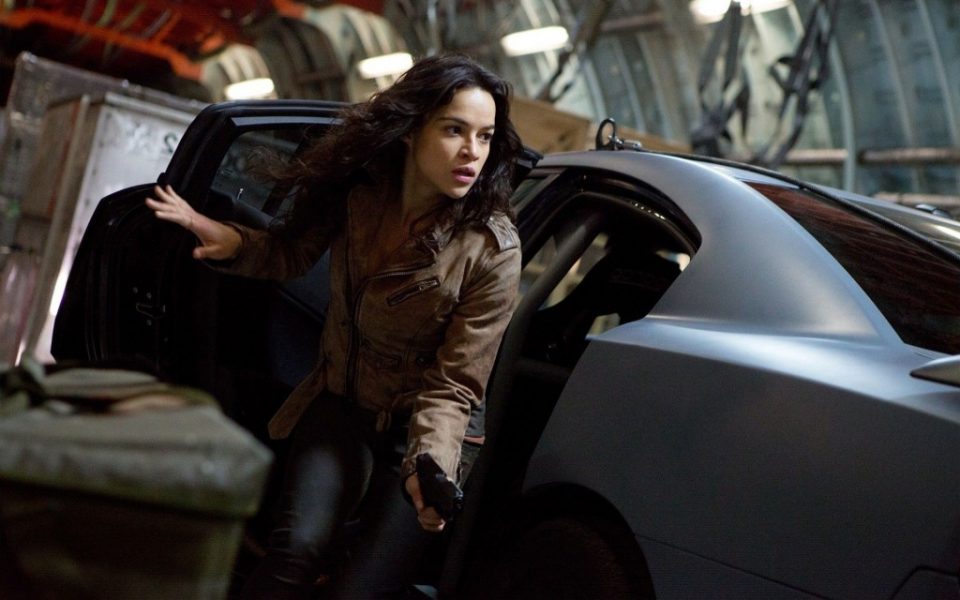 In a more prominent role, Rodriguez again reprises the role of Letty, Dominic's former girlfriend who has suffered from amnesia and has no recollection of the past events whatsoever. The movie, which is the sixth installment of the franchise, has numerous moments when Dom and Letty confront each other, and ultimately Letty chooses to be on Dom's side as Shaw, one of the Dom's adversaries, tries to hijack a military convoy and commandeer a tank, along with Letty. Of all the movies of the franchise, Rodriguez' presence could be felt the most in this one.
1. Avatar (2009)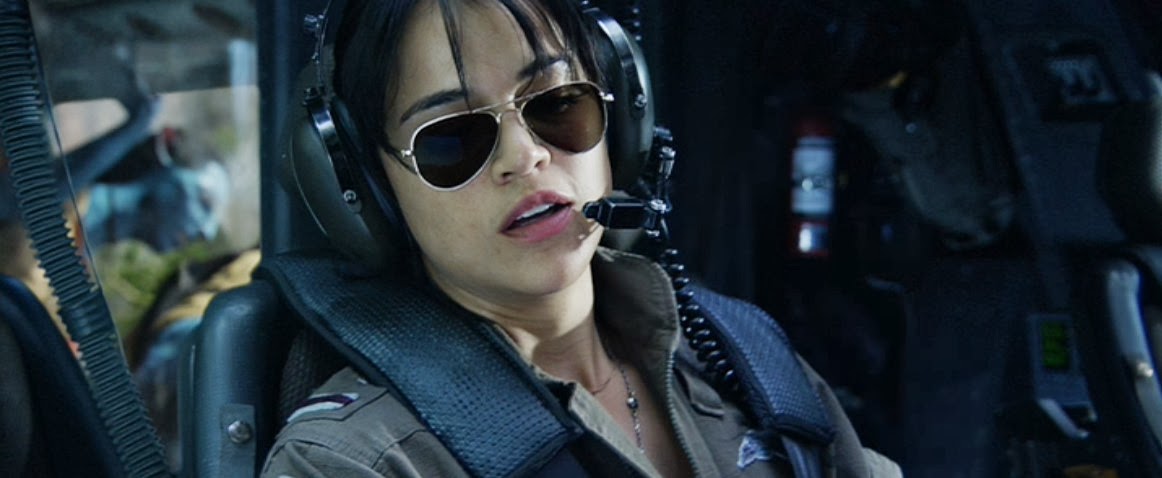 I know, you "see" me right now. Perhaps the biggest film featuring Michelle Rodriguez, both in terms of budget and expanse, 'Avatar' is arguably touted as one of the best films of the century and is often praised for its scintillating visuals and its Box Office earnings. Rodriguez portrays Trudy, a pilot on the planet Pandora (flying Air Pandora), often seen flying a combat helicopter, thus assisting Jake, Norm and Dr. Grace in their flying missions in and out of the Na'vi territories. After realizing that she's been taken for a ride by the ruthless Colonel Quaritch, she sides with Jake Sully and his team to fight against the human belligerence. Her charm and her pun-intended references win us all over.
Read More: Best Movies of Zoe Saldana