Considered to be the royalty of Hollywood and a power-couple alongwith her longtime partner Michael Douglas, Catherine Zeta-Jones has given many phenomenal and unforgettable performances through the years. Not to mention that her beauty is something which makes every onlooker get lost in her dove eyes.
Be it Intolerable Cruelty, No Reservations, Entrapment, or Chicago, this Welsh beauty has done it all. Catherine has time and again proved that despite having problems in your life -she has been struggling with bipolar disorder for years- you can emerge like a phoenix from the ashes and prove your worth with each strike of the hammer. For the fans of this epitome of talent and fame, here's the list of top movies of Catherine Zeta-Jones. Cheers.
12. Rock of Ages (2012)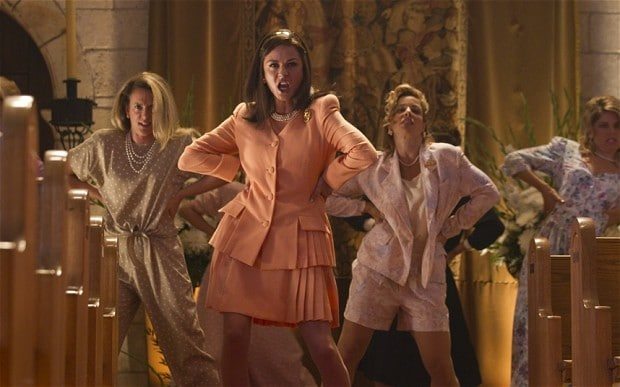 Pour some sugar on me, if you know what I mean. A musical comedy brought on by Warner Brothers, this movie although a critical and box-office disaster, portrays some fabulous acting from Tom Cruise and Catherine Zeta-Jones. Following parallel plotlines about a girl Sherrie who wants to become a star in Hollywood, a boy who loves Sherrie and is a great singer, and a forgotten Rockstar Stacee Jaxx (Tom Cruise) who remains self-occupied always. Standing in front of their dream to rock the world is the conservative wife of the mayor Patricia (Catherine Zeta-Jones). In this mix of personal combats and mortal dreams, Rock of Ages has some great musical numbers sung by the ensemble cast themselves.
11. Intolerable Cruelty (2003)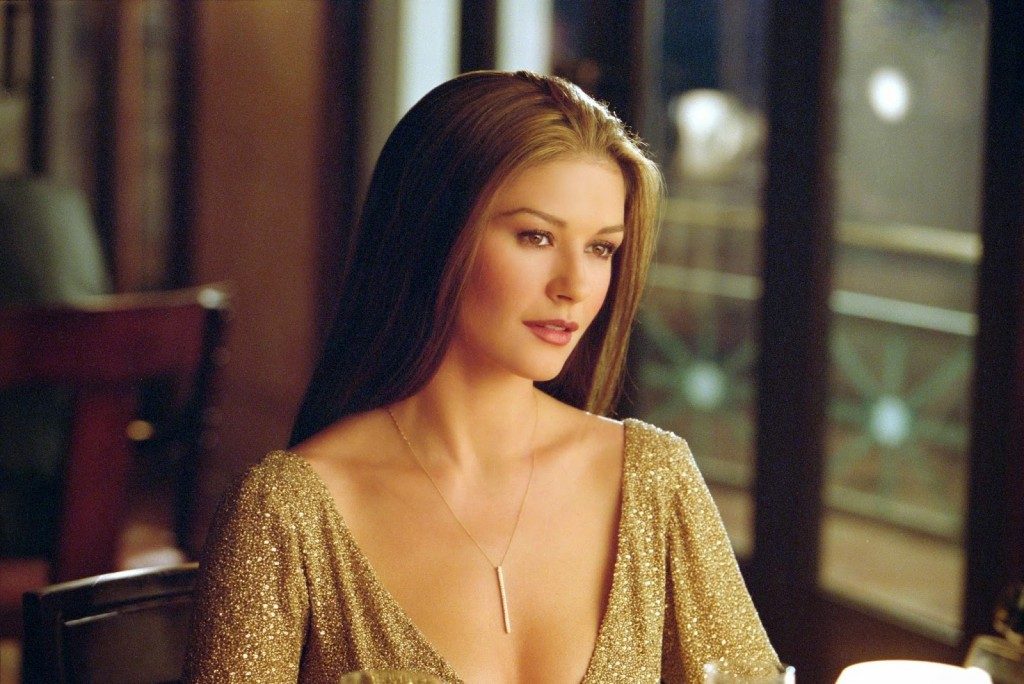 Miles Messy (George Clooney) is a brilliant lawyer who has single-handedly settled uncountable divorce cases and invented the Messy Pre-Nup agreement, renowned for being foolproof. But the successful life of Miles which looks enchanting on the outside is quite messy on the inside. Having reached the pinnacle of success at a rather young age, he feels alone and craves some challenge. The challenge comes in the form of Merilyn Rexroth (Catherine) a gold digger who gets defeated by Miles in a divorce case. Vowing revenge Merilyn continually crosses his path, making him more and more attracted to her. What will happen when the king of kings finally finds his match in a femme fatale?
10. The Haunting (1999)
A remake of the 1963 film of the same name, this movie is sure to give you some chills and frights before you sleep tonight. A group of people has gathered in the infamous Hill House where they search for the ghost which is said to haunt the plush estate every night. Some recluse and cavalier gentlemen think they can crack the case of the invisible spirit by busting the myth behind it. However, when the story of the mad doctor Crain who used to live in the house comes out and one by one every group member starts dying under mysterious circumstances, the residents must entertain the thought that something or someone is trying to warn them to get out of the ill-fated house.
9. No Reservations (2007)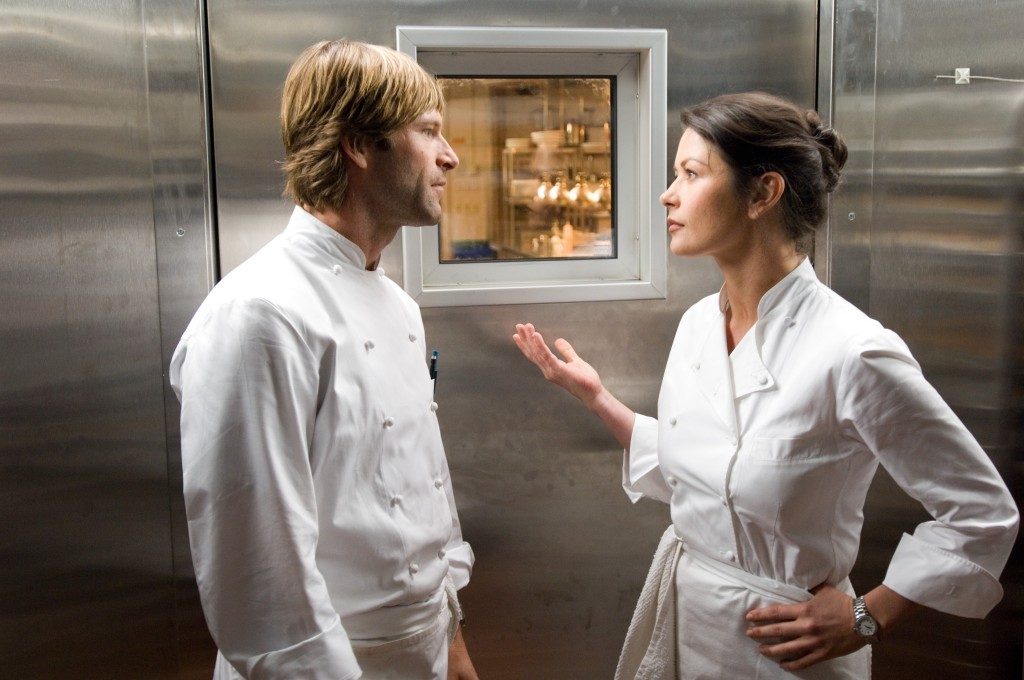 Kate Armstrong is a headstrong, disciplined, and perfectionist chef who just wants to cook the best food anyone has ever tasted. When her sister dies and names her the caretaker of her young daughter, Kate's life turns upside down. Add to that a new chef Nicholas (Aaron Eckhart) who is a lot more freestyle than her, and you've got yourself a recipe for disaster. With an entirely different perspective towards cooking, Nick threatens Kate's dominion over her own kitchen. With love knocking on not one but two doors and Kate stubbornly holding them both shut, what will fate have in store next?
8. Side Effects (2013)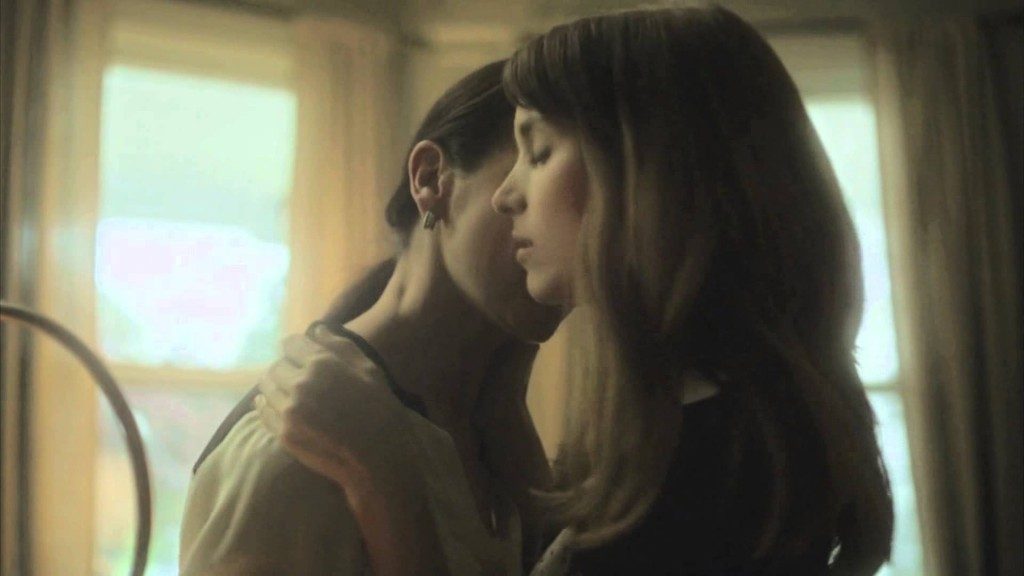 Emily (Rooney Mara) is a simple and innocent housewife affected by a psychological disorder for which she has been given a new experimental drug by her doctor. The things turn a little worse for wear when due to the drug's side effects, Emily kills her husband in a sleepwalking state. Emily's doctor Dr. Jonathan (Jude Law) stands to be convicted of malpractice and funnily enough having an affair with Emily. The plot thickens when Jude does an investigation of his own and finds out that there is more than what meets the eye with Emily and her previous counselor Dr. Victoria (Catherine Zeta-Jones). Watch Catherine in a negative and sinister role in this medical thriller.
7. The Legend of Zorro (2005)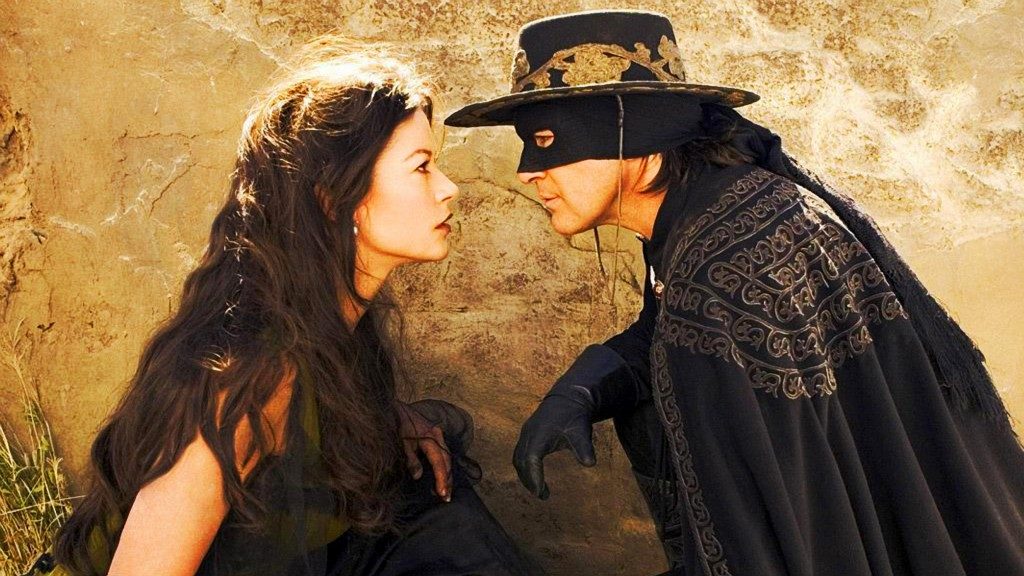 Having lost his edge, the great Zorro has been defeated by time and separated from the love of his life, Elena. Torn between his duty towards the people of Spain and his responsibility towards his family Zorro has made it impossible for Elena to love him again. In comes, a wealthy and stubborn guy with gold in his teeth bent on suppressing the ordinary people. Will the old Zorro succeed in rekindling the magic that once existed between him and Elena while embarking on one of the most dangerous adventures of his life?
Read More: Best Movies of Antonio Bandras
6. Entrapment (1999)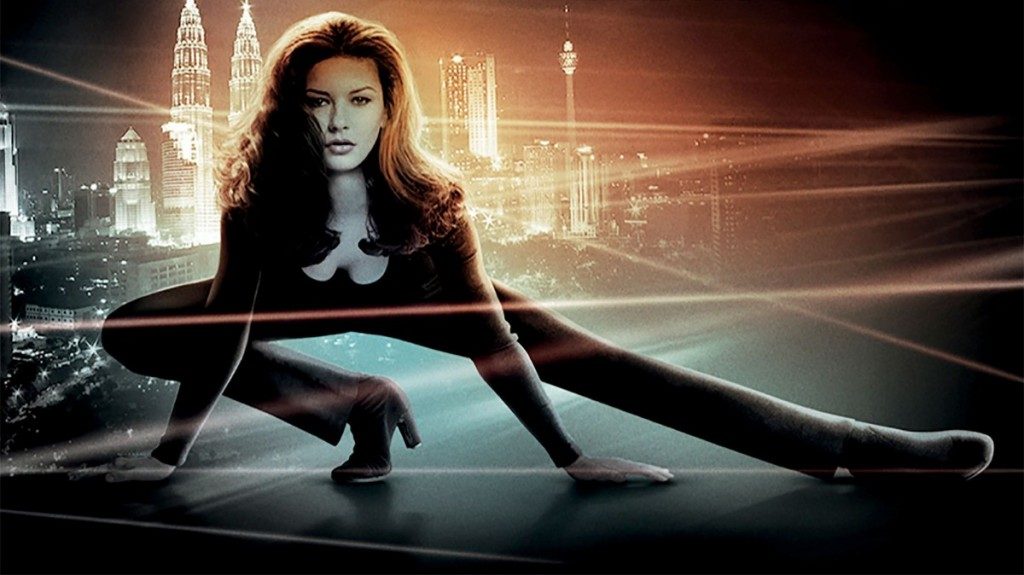 Want to watch the incredibly talented Sean Connery and the gorgeous Welsh beauty Catherine Zeta-Jones together in action. You got it. After a priceless Rembrandt is stolen from a museum, all insurance companies are on high-alert. In order to catch the master thief Robert (Sean Connery), insurance agent Virginia Baker convinces her employer to let her go undercover to honeytrap the aging thief. While on a mission to steal a valuable mask Gina inadvertently gives up her true identity to Rob resulting in his distrust even after she attracts him with an even bigger heist. With 8 billion dollars on the line will the two con-artists ultimately end up cheating each other?
5. The Terminal (2004)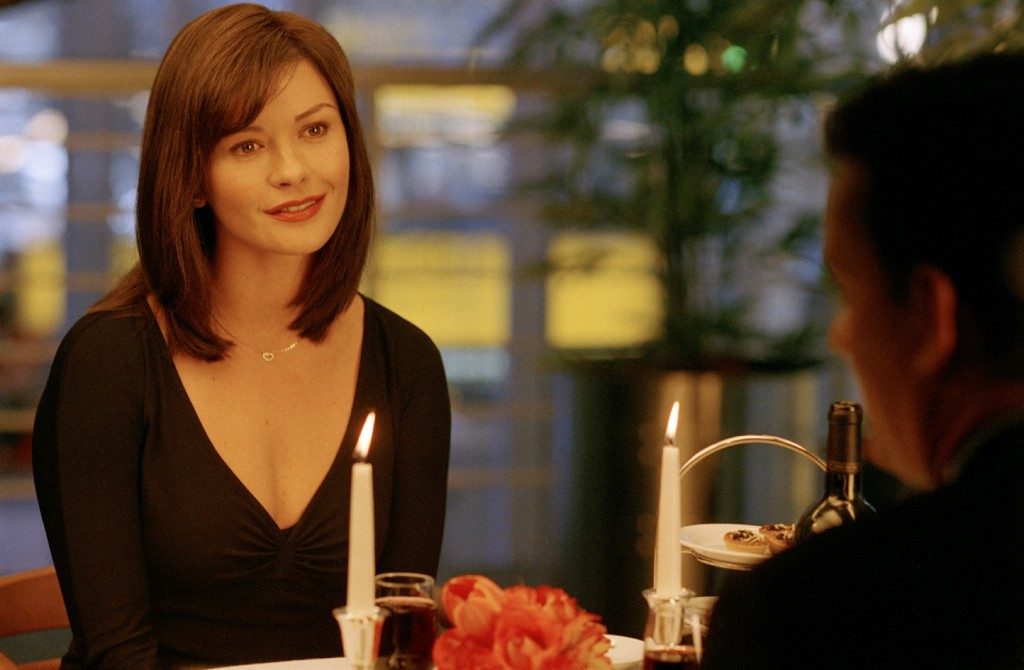 Victor Navorski (Tom Hanks) who has come to the United States to fulfill his dying father's wish is stuck at the JFK airport when a war crisis ensues in his homeland. Roaming around the galleys of the airport, he runs into Amelia (Catherine Zeta-Jones) a beautiful but complicated woman who wants to get out of her dreary existence and find a lovely man to spend the rest of her life with. However, the airport authority is not too keen towards the ensuing romance and Victor's growing popularity among the staff. The Chief tries his level best to get Victor deported back. But when you have made a promise to a loved one you can't die without fulfilling it. Can you?
4. Ocean's Twelve (2004)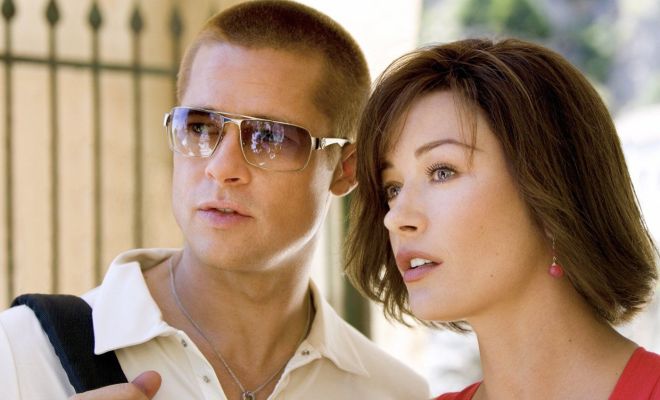 Pissed off at her father that left her mother a long time ago, Isabel Lahiri (Catherine Zeta-Jones) an agent for Interpol is out to put every thief on the planet in prison. Her lousy luck ends her up in the crosshairs of the infamous conman Daniel Ocean and his team of twelve thieves. Under a bet with Toulour who thinks himself to be the greatest thief in the world, Danny Ocean has to prove that he can steal the famous Fabergé Imperial Coronation Egg before Toulour can do it. On their tail, Isabel will not only get fooled and defeated but also come to realize the truth about her father.
3. The Mask of Zorro (1998)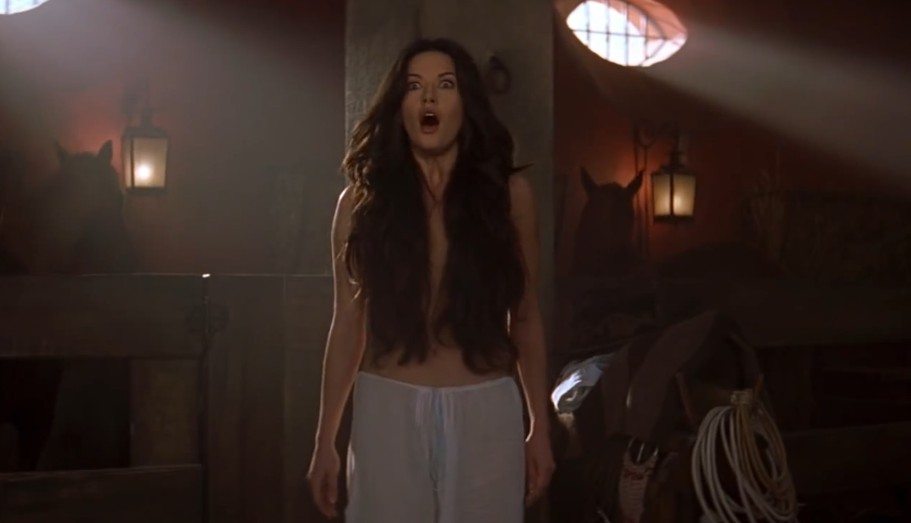 Diego De la Vega (Anthony Hopkins), better known as the vigilante Zorro, is out to get revenge for his wife's death from his arch-nemesis Don Rafael. Tagging along is the notorious thief Alejandro (Antonio Banderas) who wants vengeance from the same person for the murder of his beloved brother. In exchange for his help in defeating Don Rafael, the old Zorro helps Alejandro become the new and young Zorro. Watch in this tale of love, loss, and rebellion as Zorro proves once again to the Spanish people that under his cloak, the poor and helpless are always safe.
2. Traffic (2000)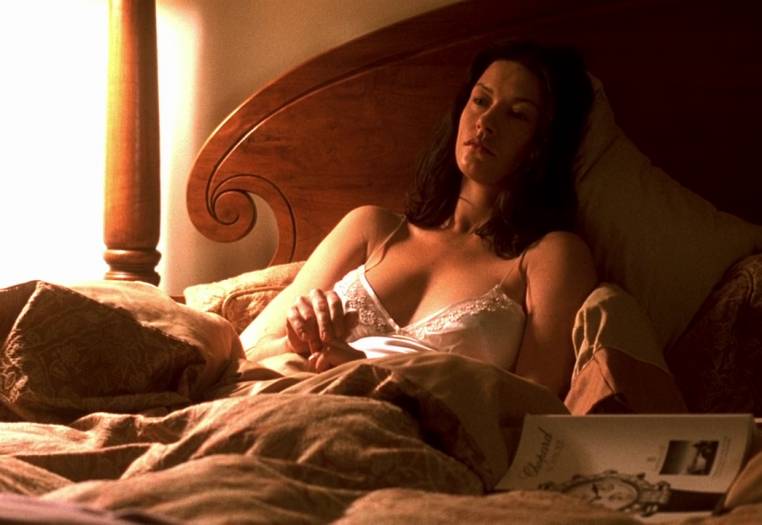 Consisting of three parallel storylines, this is Traffic. Presenting the perception of the United States' war against drugs through vastly different but intertwined point of views, this movie reaches into the depths of those lives which are affected by this poison day in day out. A conservative judge who is appointed by the President as the new head of drug enforcement learns that his daughter has gotten herself into the same puddle of mud and is struggling to get out. Wife of a former drug kingpin Helena (Catherine) gets to know about her husband's real business and tries to keep her family safe from the upcoming storm. And a DEA agent wrestles with his conscience when he finds out that his superior has links with the Juarez Cartel. Three brilliant stories culminating into a mega-enjoyable climax.
1. Chicago (2002)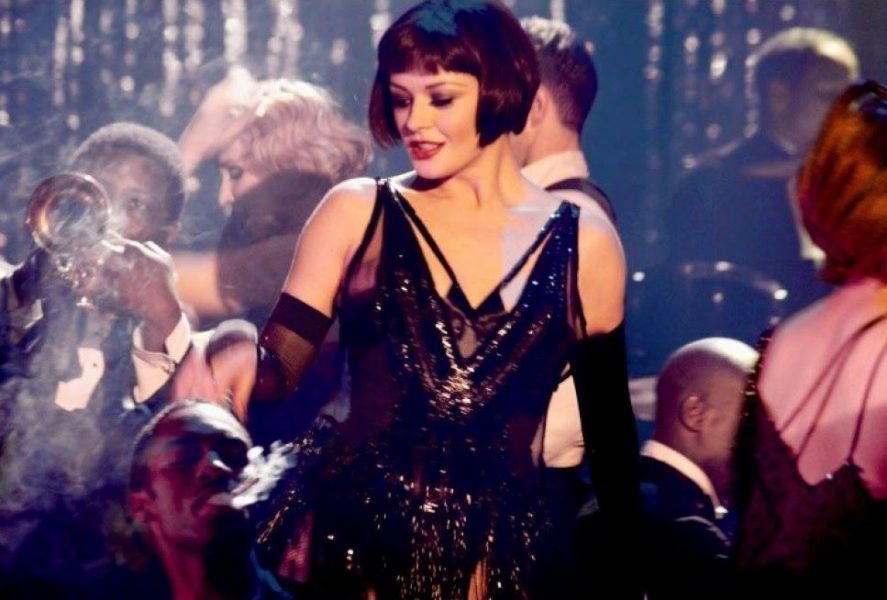 Two women, one man, and all that jazz. The world-famous movie Chicago which has won 6 Oscars, is perhaps as popular as the Hollywood sign in Los Angeles. In one of the best performances of hers, Catherine Zeta-Jones plays a former showgirl Velma Kelly who kills her husband and sister after she finds out they were having an affair. On the other hand is an innocent housewife Roxie Hart (Renee Zellweger), who killed her boyfriend after realizing he had shown her false dreams of becoming a star. Both murderers are being represented by Billy Flynn (Richard Gere), an ambitious lawyer who uses public sympathy and celebrity charm to save their violent clients from a lifetime in prison. A one of a kind musical, Chicago is an unforgettable film which shows the very best acting of the three superstars involved. Moreover, Catherine won an Oscar for her killer performance in this one.
Read More: Best Movies of Michael Douglas