Who doesn't remember Kalki's debut in the Dev.D (2009) ? I for starters sure do because I didn't really understand then whether to like her or not. Born in India to French parents, Kalki Koechlin has had a steady career rose to critical acclaim in Margarita With A Straw (2015) which ended up winning her the National Award.
Over the years Kalki has played an array of roles which include her being sexy, beautiful, disturbed, pampered, annoying, the-girl-next-door, she has done it all and has managed to be grounded in the sense that she isn't known just for the glamour that Bollywood brings with it. Here is the list of top 12 Kalki Koechlin movies.
12. Happy Ending (2014)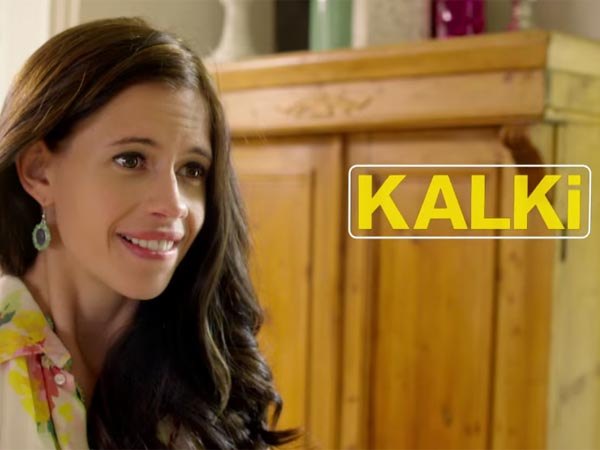 Kalki's portrayal as Vishaka is terrific in an otherwise dull film. The story follows Yudi (Saif Ali Khan) a has-been writer and his struggles with life in a typical romcom fashion. The crazy Vishaka is obsessed with Yudi and even gets engaged to him by faking her pregnancy. With a good comic timing she manages to draw a few laughs intermittently.
11. Mantra (2016)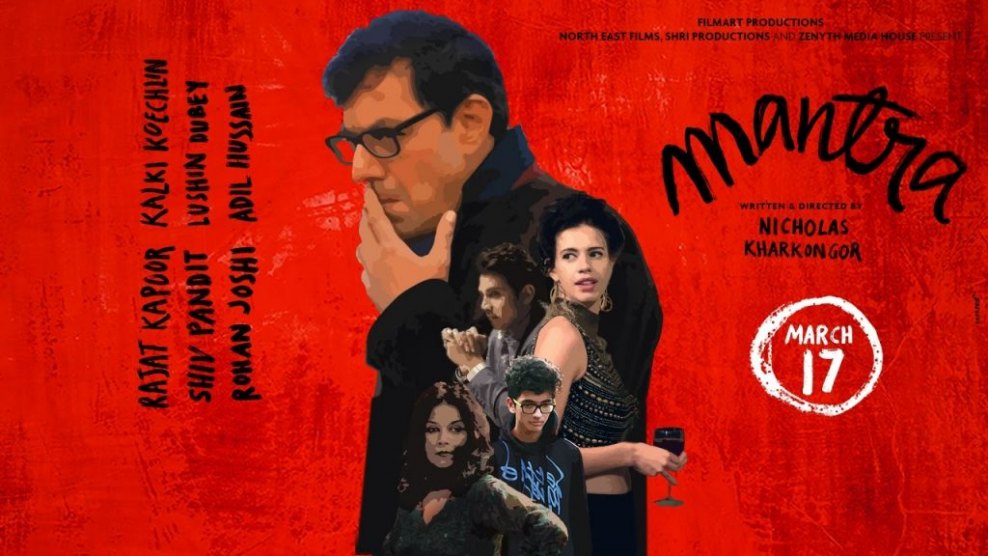 Rajat Kapoor seems to have a knack for being the head of a dysfunctional family. Mantra is the story of a modern day entrepreneur beaten down by the modern day multinationals. Kalki has played his daughter who is desperate to break out of her family and live on her own. Mantra is a brave film that delves into the complex chaos that life in urban India is and poses the right questions. Though the film is only 90 minutes long, the entire star cast along with Kalki are menacingly real in portrayal of their confused urban selves.
10. Shanghai (2012)
A political thriller directed by Dibakar Banerjee revolves around a fictionalized place called Bharat Nagar and its institutionalization into a 'Shanghai'. Kalki plays the role of Shalini who works for a small group that raises awareness about the local party's agenda and its underside. The entire cast has delivered exceptional performances and Kalki's role does not go unnoticed.
9. Shaitaan (2011)
Kalki again plays a mentally disturbed teenager who is trying to get over her mother's institutionalization in this crime thriller. The story follows a group of brash youngsters and their tussle with the law when in a drunken stupor they run over two people in their Hummer. Her cocaine induced acts are brilliantly crafted and acted. She eventually ends up in care of a convent.
8. Ek Thi Daayan (2013)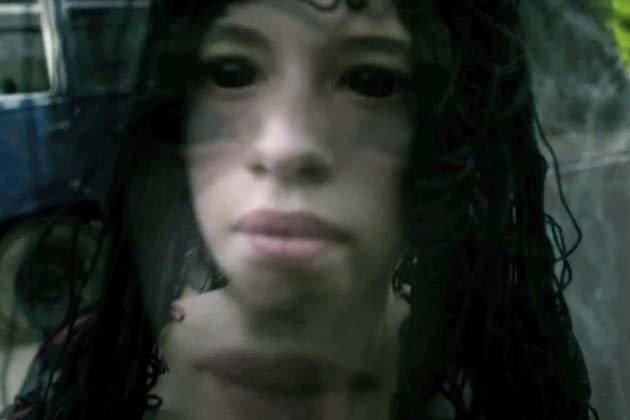 Though definitely not in the lead role, Kalki plays the role of Lisa, who is loved by everyone except Bobo (Emraan Hasmi). She has essayed the role particularly well as she is suspected of practicing witchcraft. A general trivia in addition would be that she learnt to play the guitar for this film. Though the film is decent in its execution, Lisa's character is such that the makers didn't really understand what to do with that character towards the end and leaves one wondering. All in all it's another decent performance from Kalki.
7. Yeh Jawani Hai Deewani (2013)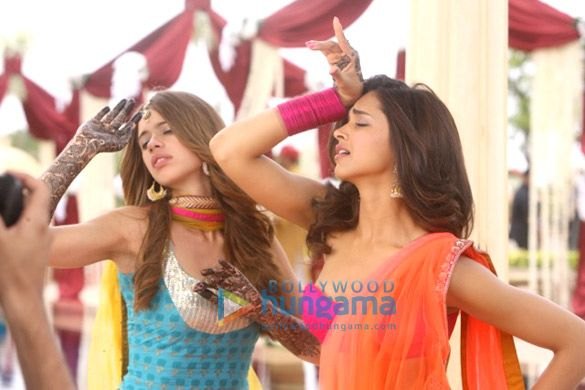 As her career has progressed, Kalki hasn't shied away from playing second fiddle or supporting roles in big budgeted blockbusters. Also, one of the reasons why she juggles between commercial and independent cinema. Her role in Yeh Jawani Hai Deewani was also one such where she plays bestie to Kabir (Ranbir Kapoor) and Naina (Deepika Padukone) and is hopelessly in love with Avinash (Aditya Roy Kapoor). Her performance gets better in the second half of the film as the love story between Kabir and Naina comes to a conclusion at her wedding in Udaipur.
Read More: Best Hrithik Roshan Movies
6. Zindagi Na Milegi Dobara (2011)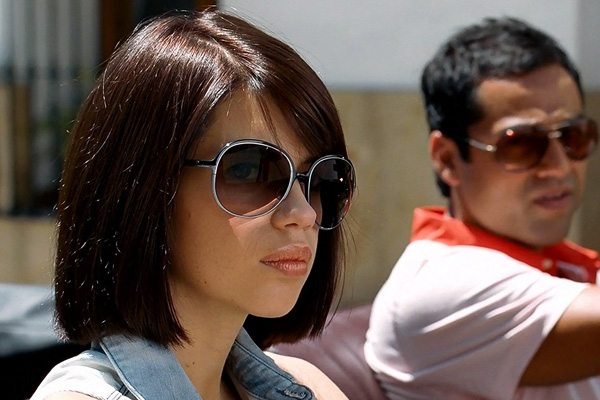 Kalki has little screen time in this coming-of-age drama involving three friends and a road trip, but she has done perfect justice to her role as a possessive, at times annoying fiance of Kabir (Abhay Deol). The real fun begins when she joins the gang on Abhay's bachelor trip and irritates him and the audience to just about the right levels. One would expect her character to be boring but she hasn't overdone the clingy girl role. The movie is one of the best that Bollywood has produced in recent years, at least commercially.
5. A Death in The Gunj
Probably my favorite film of that year, A Death in The Gunj follow Shutu's (Vikrant Massey) escape from the reality of his failed semester. He goes on a family road to trip to McCuskiegunj but the story end in a bitter implosion. Kalki plays Mimi who, just like everyone else 'uses' Shutu to satisfy her random sexual need with no regard to the aftermath of Shutu's already disturbed self. Kalki took special acting lessons for the role and described the role as beautifully sexual and perfectly compliments an exceptionally well made film.
4. Dev.D (2009)
The modern day take on Devdas was very well received by critics and audiences alike. This was Kalki's debut and a pretty strong one at that. She plays the role of Leni and eventually Chanda. Leni gets caught in an MMS sex scandal due to which she is sent to live in a small town faraway after her father commits suicide. But she continues working as a prostitute during the night and studies during the day. During one such nocturnal sexual encounters she meets with Dev (Abhay Deol). It was a very power packed debut performance and her career has sky rocketed since.
3. Waiting (2015)
The film came as a surprise since the lead cast wasn't exactly what one would say mainstream. Though Naseeruddin Shah and Kalki Koechlin are perfectly excellent actors, a good script is required to justify their talent. Waiting just has the perfect mixture of both. It revolves around the two characters forming a bond in the hospital as they are witing over their respective comatose spouses. Her performance is endearing and is another solid brick in her already solid filmography.
2. That Girl in Yellow Boots (2010)
In this disturbing thriller, Kalki plays Ruth who comes to India in search of her father. She works in a massage parlor to get by, where she gives regular massages as well as happy endings. She also dates a drug addict to top it all. She struggles to find her independence as she finds herself sucking deeply into Mumbai's underbelly and the audiences are for a rude shock toward the end. This film is all Kalki and is a sure treat for her fans.
1. Margharita With a Straw (2015)
This film takes the cake in Kalki Koechlin's impressive filmography. Her portrayal as a Laila, a teenager having cerebral palsy won her the National Award for Best Actress that year. The gist of the film is how Laila's struggles with her disability and her sexuality and finally acceptance. Her role is liberating and any other superlative adjective would be an understatement to the brilliant performance she has delivered.
Read More: Best Shah Rukh Khan Movies