What are the best Alia Bhatt movies? Before we list the best movies of Alia Bhatt, let's look into her short, but spectacular career.
Yes, she is only 24 years old. It may be too early to call her a superstar because she is only 9 movies old. But she has shown her critics why she is here to stay in this industry. Born to a really talented dad, people attribute her success to her father's previous achievements, with the current nepotism debate raging. This isn't true at all.
Though it may be true that she got a break in Bollywood thanks to her father, she has achieved everything on her own merit after that. What sets her apart from the conventional Bollywood actresses, is that she is willing to break all conventional barriers when it comes to selecting roles and movies. She wants to go beyond just being the arm candy for our actors. She is a true depiction of how feminism has evolved in our industry. Her characters and roles stand out in an ocean full of quintessential Bollywood female characters. She is surely following the footsteps of her role model Kareena Kapoor, and is carving a niche for herself in the industry. From playing the blonde Shanaya in Karan Johar's Student Of The Year to playing the drug addicted youth in Udta Punjab, she has come a long way. Personally, she is one of my favourite actresses and has a very promising career ahead of her.
Note: All her Alia Bhatt films except Shandaar (2015) have been included in this list because Shandaar is an aberration which is so bad that it doesn't deserve to be on a Best of list.
Here is the list of top 8 Alia Bhatt movies that proves she is one of the most promising actresses of the new generation:
8. Student of the Year (2012)
The debut vehicle of 3 actors, Varun Dhawan, Siddharth Malhotra and Alia Bhatt, this movie was made on a grand scale that you would typically associate Karan Johar with. Elegant costumes, exquisite locations and an extravagant college which is the stuff dreams are made of. Though the 2 actors overshadow Alia Bhatt with their sparkling camaraderie, she too makes an impression as the fashion-conscious(her intro itself is Gulabi Aakhein where the lyrics have been altered to include all famous brands), bitchy and yet adorable Shanaya Singhania.She matches her co-stars scene by scene, step by step.Despite several plot holes and a flawed script, the charm of the 3 debutants worked wonders at the Box Office. Though this is probably her weakest character because she is of a wavering mind, dumping Rohan(Varun Dhawan) for Abhi(Siddharth Malhotra), she does a decent job in her debut film.
7. Humpty Sharma Ki Dulhaniya (2014)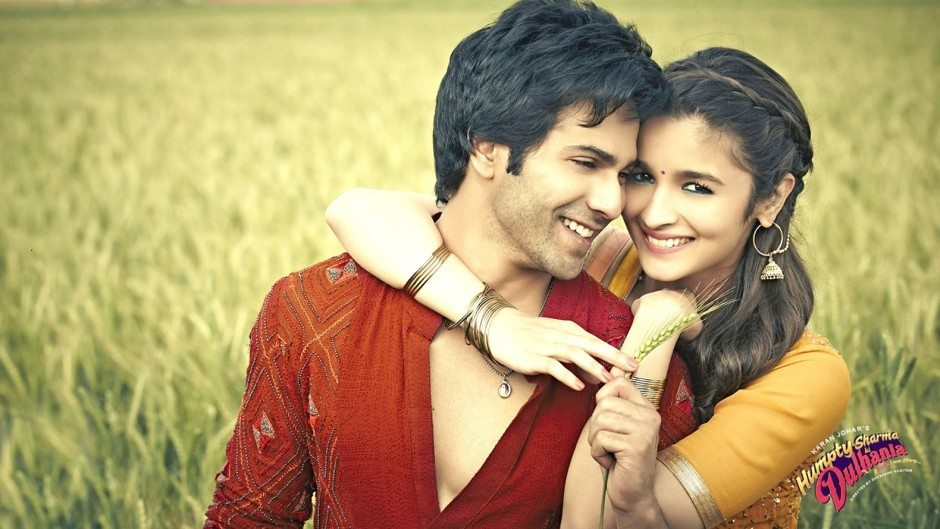 Shashank Khaitan's directorial debut, Humpty Sharma Ki Dulhaniya is an ode to DDLJ, as proclaimed by Karan Johar.Though it doesn't manage to get anywhere close to that, it has its own sweet charm which makes it an entertaining watch. This was Varun and Alia's second movie together and this movie showed that they're one of the cutest on-screen couples in Bollywood. With sparkling chemistry from start to finish, they lift the clichéd script and keep you engaged right throughout.Alia Bhatt is her usual bubbly, chirpy self and gives a fine performance as Kavya, the stubborn girl who goes to Delhi to buy a Kareena Kapoor-style designer lehenga for her wedding but ends up falling in love with the rowdy yet big-hearted Humpty. This was a movie with its heart in the right place.
6. Badrinath Ki Dulhaniya (2017)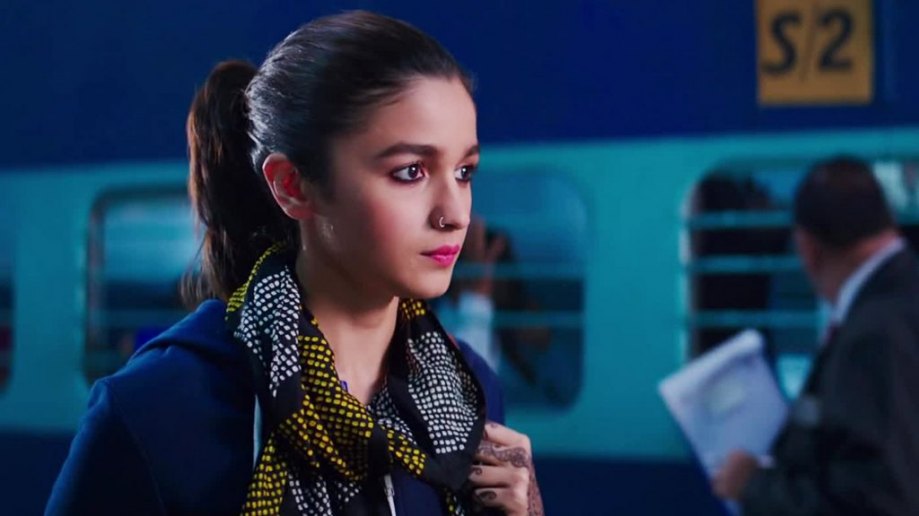 This was the 2nd movie in the franchise which started with Humpty Sharma Ki Dulhaniya. This time set in Jhansi, the movie is about Badrinath Bansal, member of a patriarchal conservative family, who harbours similar regressive thoughts when it comes to gender equality. He meets Vaidehi(Alia Bhatt), a very career-oriented focused girl who doesn't want to get married till her career is settled. From Jhansi to Singapore, this movie has a much better plot than its predecessor though it isn't as entertaining.Alia Bhatt is awesome, nailing her accent well and enjoying good chemistry with Varun in their third movie together.Vaidehi is a strong, carefree girl who has her goals and targets in mind and won't let anything deter her from her goals. Though she does come back to Varun in the end, her character was a really bold one, gaining a lot of positive reviews from all around.
5. 2 States (2014)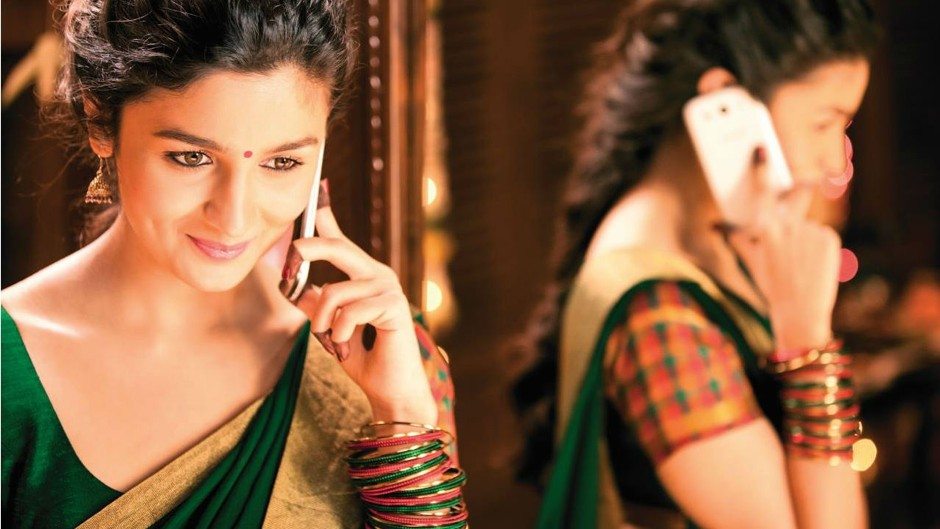 This adaptation of Chetan Bhagat's bestseller starring Arjun Kapoor and Alia Bhatt was a super hit at the Box Office. The movie is about a Punjabi munda who falls in love with a Tamilian girl. It highlights the cultural differences between the 2 states and the strong opposition they have to face from their conservative parents. Though at times the movie does get stereotypical about the 2 cultures, it is a sweet romantic movie.Alia Bhatt is really good as Ananya, the strong-minded, progressive Tamilian girl. This is one of the many strong characters she has played and she enjoys some really good chemistry with Arjun Kapoor which is backed by the vibrant, lively soundtrack of this film. The movie also has a superb performance from Ronit Roy, who has little screen time but leaves his mark in that time.
4. Kapoor & Sons (2016)
Though this certainly wasn't her movie, it features high on the list simply because of how good it was. She plays Siddharth's love interest in this movie and she is chirpy and cute in whatever little she had to do. Focusing on a completely dysfunctional family, this movie had some stellar performances from its ensemble cast, comprising Siddharth Malhotra, Fawad Khan ,Ratna Pathak Shah, Rajat Kapoor and Rishi Kapoor. A superbly directed movie with some really intense moments, it perfectly captures the intricacies and trials and tribulations of a typical Indian family. This was certainly one of the best movies of 2016 and was the first out of three superb movies that Alia Bhatt acted in in that year.
3. Highway (2014)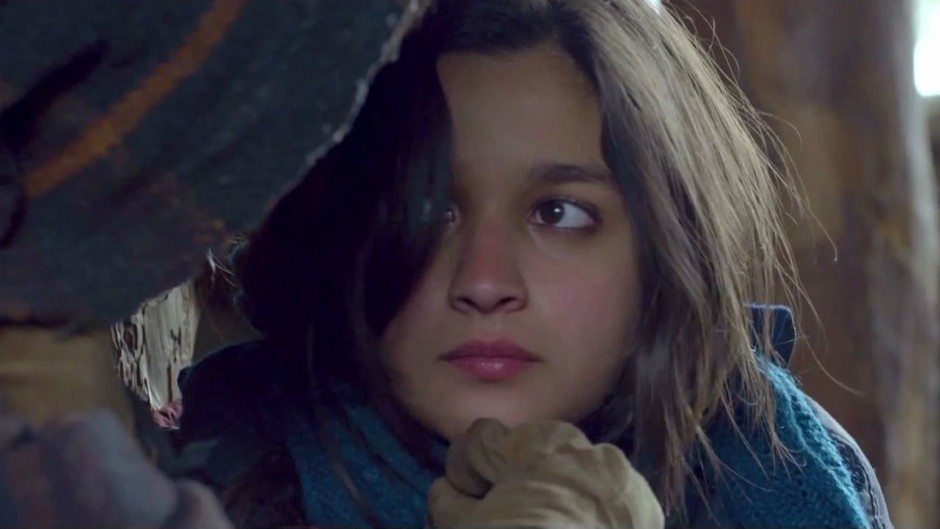 This is the first landmark performance of Alia Bhatt. After Student of the Year, it was difficult to imagine her in such an offbeat performance poles apart from her debut film. In her only collaboration with Imtiaz Ali till now, she honestly raised the bar for herself thanks to some fine directing.Alia Bhatt is simply brilliant as Veera, a young lively girl, who is kidnapped by Mahabir(Randeep Hooda) before her wedding. The movie talks about the journey.Mahabir and Veera share some outstanding scenes together and she rediscovers herself through the journey. The underlying theme of child abuse is rather unsettling and I was rattled after the final confrontation with her family.Alia Bhatt perfectly portrays Veera, capturing her finer nuances to perfection. Imtiaz Ali makes the character so relatable that you feel her angst, joy and the myriad of emotions she experiences throughout the course of the film.
2. Dear Zindagi (2016)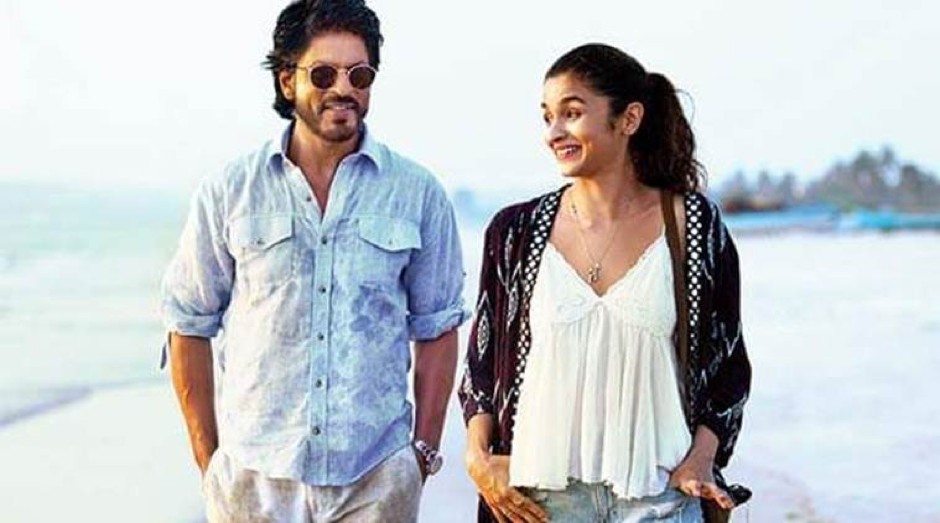 In my opinion this was one of the most honest films made in the last few years. It takes an unflinching look at what the youth goes through. For any teen seeing the movie, you will realise how relatable this movie is. The credit goes to some very fine writing by Gauri Shinde as well as probably Alia's most effortless performance. She breezes through the film as Kaira, a troubled girl, who has experienced a lot of heartbreaks and sadness in her life. Another important topic it raised is that of mental health, which is as important as physical health. Shah Rukh Khan as the psychologist Jehangir Khan, is really charming and mouths some lovely, inspirational dialogues. What I liked the most about the movie is that the movie doesn't look to overcomplicate matters. It talks about how important it is to talk to people when you are suffering from depression and Dear Zindagi makes an attempt to break the stereotype and false notion that talking about mental health is a taboo. Though it didn't win any awards, it surely was a step forward in the right direction, coming from Gauri Shinde whose last venture English Vinglish was also a lovely movie.Alia Bhatt's performance was overshadowed by her role in Udta Punjab, but this one too stands out on its own.
1. Udta Punjab (2016)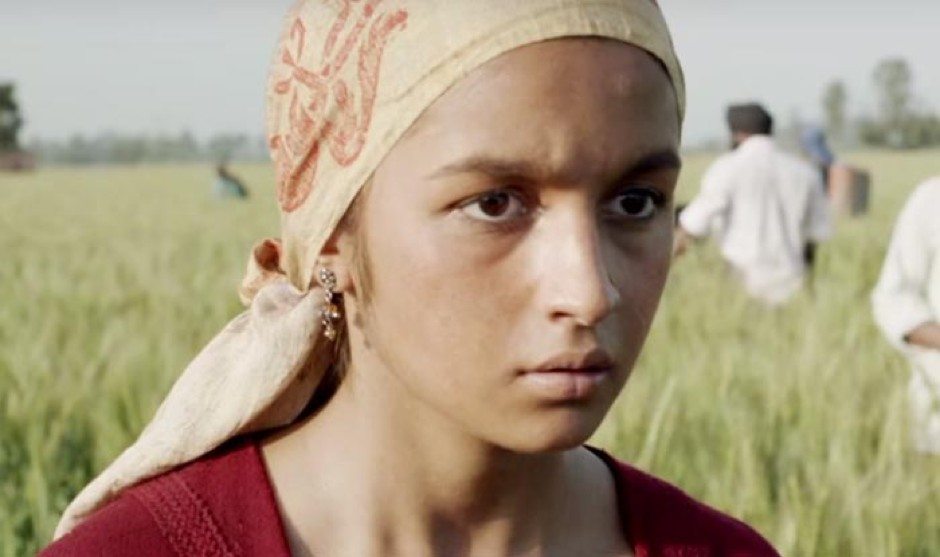 The game-changer. This is how I would describe this movie because it has changed the way people looked at Alia Bhatt. Those with the nepotism chants were given a mouth-shutting reply as they were forced to take notice of this performance. The movie already garnered a lot of publicity thanks to the nonsensical censorship doled out to the movie by the CBFC. After demanding some outright shocking cuts in the movie, the makers appealed to the Supreme Court and ensured that such an unfair treatment wasn't meted out to them. The movie didn't fail to disappoint. Hard-hitting and gritty throughout, it was a very realistic take on drug abuse in Punjab and how the youth have been affected by it.Alia Bhatt was outstanding as the Bihari migrant Kumari Pinky working in the fields who chances upon a packet of drugs and decides to sell it. Her performance is a massive departure from what she has done in the past and she deservedly won Best Actress in almost every recognised film award. Abhishek Chaubey is as usual, brilliant at his work, capturing the trivialities of this touchy issue really well and managed to extract fine performances from all his actors, Shahid Kapoor, Kareena Kapoor and Diljit Dosanjhh who was brilliant in his Bollywood debut.
Read More: Rachel McAdams Movies