The name Dame Helen Mirren induces in one an aura of poignancy and expertise brought to the screen with each powerful performance that she delivers. She had begun her career with the Royal Shakespeare Company and had from theatre moved onto television and films. One of the very few recipients of the Tony, Emmy and Academy Awards for acting, she has been mesmerizing audiences throughout her career spanning 50 years. Mirren has been working in movies apart from theatre from her very early days. Her television series Prime Suspect ran from 1991 to 2006 and was acclaimed by critics and fans alike. Here is the list of top films of Helen Mirren.
12. The Hundred Foot Journey (2014)
Starring Om Ouri, Charlotte le Bon and manish Dayal alongside Mirren, the movie is directed by Lasse Hallström, and is a comedy-drama about the feud between an Indian restaurant and its neighbour, a Michelin-starred institution. The intense professional rivalry between these two restaurants and their owners give rise to situations, sometimes hilarious, sometimes dramatic. Adapted from the Richard Morias novel of the same name, the movie received generally positive reviews and it also boasts of a stellar soundtrack by A.R. Rahman.
11. Cal (1984)
Based on the novella by Bernard MacLaverty, this 1984 crime drama was directed by Pat O'Connor and stars John Lynch and Helen Mirren in leading roles. Lynch plays the role of a member of the IRA (Irsih Republican army) who is used as a drver in a murder of a British official. Mirren plays the role of the wife of this murdered gentleman for whom Lynch feels pity and one day seeks work at her home where he begins to get to know her and they start off a love affair. The moviue was positively received by the audience and holds a 91% fresh rating on review aggregator site Rotten Tomatoes.
10. Calendar Girls (2003)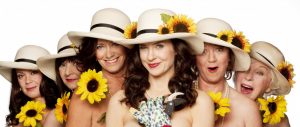 Inspired by real events, this 2003 comedy drama film boasts of an ensemble cast led by Mirren. Julie walters Linda Bessett and Annette Crosbie play other important roles. The movie is about a group of women who are a part of a charitable institute. When of their husbands die, they decide to pose nude for the calender of their organisation in order to raise some funds for people affected by the disease. Directed by Nigel Cole, the film also received the British Comedy award for Best comedy Film.
9. Hitchcock (2012)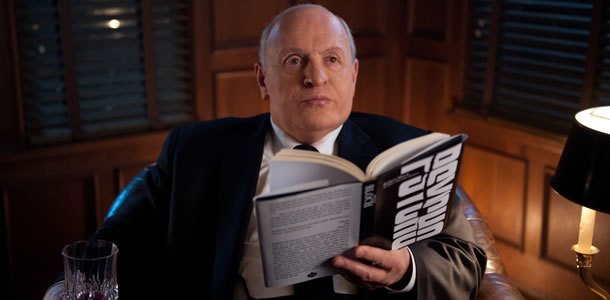 This 2012 biopic on the great Alfred Hitchcock is based on the period of his life when he was trying to make the most famous movie of his career, Psycho (1960). While Hitchcock's character is played by another icon Anthony Hopkins, his wife Alma Reville is played by Mirren. The movie mainly centers on their relationship while making the classic thriller. Reville was Hitchcock's editor and he relied on her greatly, probably more than anyone else when it came to important decisions on his movies. Both Hopkins' and Mirren's portrayals come out alive on screen and it feels like watching the master at work, right in front of your eyes.
8. The Cook, The Thief, His Wife And Her Lover (1989)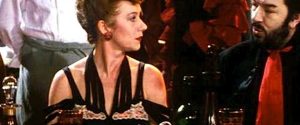 Written and directed by peter Greenaway, this 1989 British-French crime drama film stars Richard Bohringer, Michael Gambon and Helen Mirren in leading roles. Gambon plays the role of Albert Spica, a violent gangster who acquires a famous French restaurant. His wife, known as 'The Wife" throughout the movie is a lady disgruntled by her husband's affairs and thus goes to look for solace and comfort elsewhere. What follows is a series of which are visceral, violent and sexual. The film was critically acclaimed and received laudations for the powerful acting on display.
7. The Last Station (2009)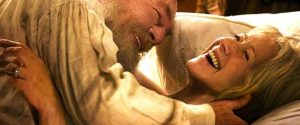 The legendary Christopher Plummer joined forces with Mirren in this 2009 biographical drama film based on the final months of Leo Tolstoy's life. While Plummer plays the author, Mirren plays the role of his wife Sofia Tolstaya. Based on the struggle between his wife and his disciple Vladimir Chertkov for rights to Tolstoy's legacy after his death, this film earned Mirren the best Actor(Female) award at the Rome Film Festival, and both she and Plummer received Academy Awards and Golden Globe nominations for their respective roles.
Read More: Alfred Hitchcock Movies
6. Age of Consent (1969)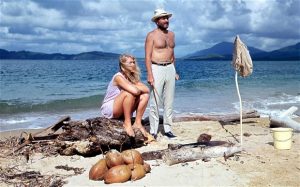 The penultimate feature film of British director Michael Powell, this 1969 film was also Mirren's first major feature film project. James Mason plays an artist who goes to an island among the coral refs of Australia and hire a girl, Cora (Mirren) to be his model. When the veteran painter seems to lose his will to take up the brush, it is this girl who inspires his creativity. Though the film received mixed reviews, both Mirren and Mason were praised for their performances.
5. Long Good Friday (1979)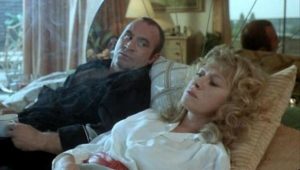 Though this gangster picture was completed in '79, due to some delay in its release, it is mostly regarded as a 1980 movie. Harold Shand, a London crime boss played by Bob Hoskins is trying to start a legitimate business and to be partners, he calls upon none other than the American Mafia. Mirren plays the role of his girlfriend Victoria who at one point deals with the Mafia as her husband comes under threat. She even starts suspecting some people within her husband's gang. This John Mackenzie picture was voted among BFI's list of Top 100 British films of all time.
4. The Pledge (2001)

This 2001 mystery drama starring the iconic actors Mirren and Nicholson for the first time was directed by Sean Penn and includes a stellar star cast comprising Aaron Eckhart, Robin Wright, Micky Rourke and Benicio Del Torro. Nicholson plays detective Jerry Black who gets tangled up in the murder of an eight year old when her body iis discovered in the mountains. Mirren plays the role of a doctor who helps Black along the way. Though the movie did not fare well at the box office, it was widely acclaimed by critics.
3. Gosford Park (2001)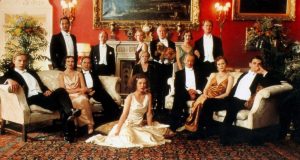 Gosford Park is another fascinating movie by the famous New Hollywood director, Robert Altman. The film stars an ensemble cast along with Mirren, and is about a group of upper-class English and Americans who go to Gosford Park for a shooting weekend, where things take an upside turn when a murder is committed. Then the movie becomes this quest for finding out the murderer and the narrative is carried forward from the perspectives of both the servants and the visitors. Helen Mirren plays the part of Mrs. Wilson, the head housekeeper, and does so with an amazing presence on screen, which is confident and nuanced at the same time. She even managed to bag a Screen Actors' Guild award for the performance for "Outstanding Performance by a Female Actor in a Supporting Role".
2. The Madness of King George (1994)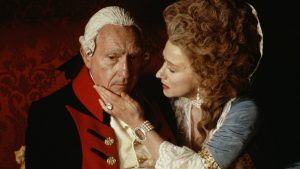 This is another historical biopic and another spectacular performance by Helen Mirren. The picture is based on the deteriorating mental stability of King Geroge III of Geat Britain. Mirren here plays the role of his wife, Queen Charlotte who is desperate to protect the throne for her husband while he begins to show sign of dementia and fits of extremely bad temper. Her powerful and uninhibited performance as the Queen won her the Best Actress Award at Cannes Film Festival this time. While the king is in such dire straits, his eldest son begins to instigate him further so as to get to be the regent as soon as his father passes away.
1. The Queen (2006)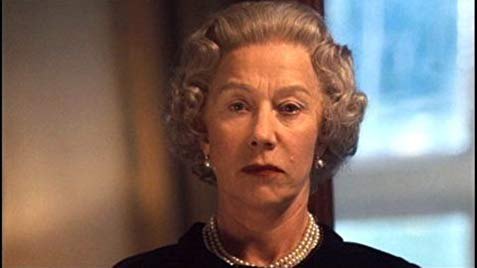 Surely Mirren's most powerful piece of work, The Queen is one of the most important movies of 2006. Directed by Stephen Frears, the movie is about the English Royal family's response to the death of Princess Diana. Mirren here plays the part of Queen Elizabeth II, who is in opposition to celebrating Diana as an icon that she was. In opposition to this stance by the Royal family stands Tony Blair, the Prime Ministerial candidate from the Labour Party. The Queen is a tense drama of a historic moment in recent British history, and Helen Mirren reigns supreme as the queen of the show.
Read More: Best Historical Movies