The American film and theatre personality Marisa Tomei started off her career with the soap opera 'As The World Turns' which was a spinoff of the Bill Cosby Show. She shot to international fame with the 1992 feature 'My Cousin Vinny' which won her an Academy Award for Best Supporting Actress. Her movies have been acclaimed by both critics and audiences and she has been showered with numerous awards throughout her career.
Tomei was recently seen portraying the role of Aunt May in Marvel's reboot of Spider-Man. Tomei has been continuously making TV appearances and acting in theatre alongside her Hollywood projects. Here's the list of top Marisa Tomei movies.
12. Cyrus (2010)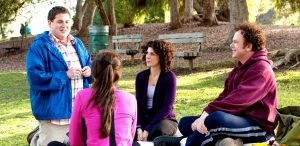 This 2010 comedy-drama film written and directed by Jay and Mark Duplass stars Marisa Tomei alongside Jonah Hill and John C. Reilly. Relly plays the role of John Kilpatrick, a recently divorced man who meets Molly (Tomei) at a party and they start falling for each other. But the greatest problem in John's way is Molly's son who is not ready to accept John in his life. The movie generally received positive reviews, Tomei and Hill were unanimously applauded for their performances.
11. In The Bedroom (2001)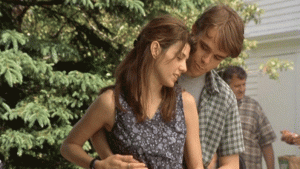 Dedicated to Andre Dubus, this crime drama film starring Tomei, Tom Wilkinson, and Sissy Spacek was directed by Todd Field. Frank (played by Nick Stahl) plays a young college graduate who has fallen in love with an older woman (Tomei). His parents disapprove of this relationship and as summer unfolds on Maine, these characters face tragic situations which they will need to overcome. Upon its release, the film was praised because of its well-developed characters, a strong script and powerful performances by the cast.
10. Chaplin (1992)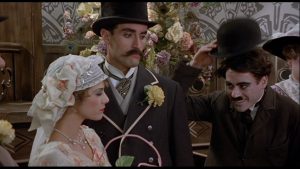 Chaplin is a 1992 biographical comedy film starring Tomei and Robert Downey Jr. While Downey portrays the role of the iconic Charlie Chaplin, Tomei plays Mabel Normand, a huge star of the early 20th century who even owned a studio herself. The movie is about Chaplin giving an interview to his autobiography's editor where he talks about his early days in the industry, his rise to fame and fortune and the problems he faced from the government and the FBI.
9. Love Is Strange (2014)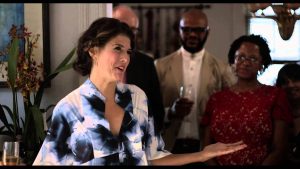 This French-American romantic comedy by Ira Sachs stars John Litgrow, Alfred Molina and Marisa Tomei in leading roles. Litgrow and Molina play a same-sex couple who are thrown out of their home and one decides to live with Elliot, a nephew, his wife Kate (Tomei) and their son. The other meanwhile starts living with a friend. The movie is about how the two lovers finally manage to stay together with their honor and dignity intact. Critics were in high praise of this picture and it holds a staggering 93% Fresh rating on Rotten Tomatoes.
8. Unhook The Stars (1996)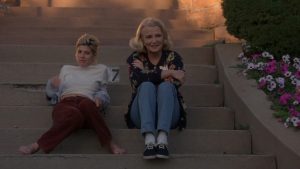 Directed by Nick Cassavetes and starring his mother Gena Rowlands, Unhook The Stars is a 1996 drama film where Tomei, Gerard Depardieu, and Jake Loyd star alongside Rowlands. When an adult daughter moves out of her family's' home, her mother has to rekindle her maternal instincts for the child of a neighbor played by Tomei. This is a beautiful film with a strong emotional quotient and received positive reviews. Roger Ebert was also highly appreciative of the movie and gave it 3 out of 4 stars.
7. Before The Devil Knows You're Dead (2007)
Directed by the legendary Sidney Lumet, this 2007 crime-drama film has an amazing star cast which includes Tomei, Philip Seymour Hoffman, and Ethan Hawke. Hawke and Hoffman are two brothers who decide to rob the jewelry store owned by their parents. But their father decides to hunt down the criminals, not knowing they are his own sons. All the star cast received praises for their performances in the film, with the movie featuring on every Top 10 list of 2007.
Read More: Tom Hiddleston Movies
6. The Big Short (2015)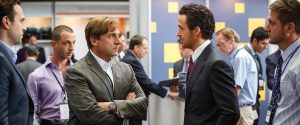 Noted for the innovative techniques used, this 2015 film was highly appreciated soon after its release. The film is based on three different plots, which are interconnected by the fact that all of them lead up to the housing market crash in America in 2008. Tomei plays the role of the wife of one businessman who is disgusted by the fraud that is going on. Among the ensemble star cast, many received awards for their performances in this movie. It was also a major financial success.
5. The Lincoln Lawyer (2011)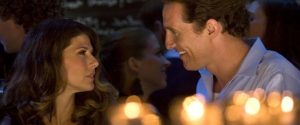 When a lawyer takes up the case of a realtor's son accused of raping a prostitute, he is sure of his client's innocence. But soon things take an awry turn when he realizes such is not the case. This is how the Matthew McConaughey and Marisa Tomei starrer begins. Adapted from the novel of the same name by Michael Connelly, this 2011 legal thriller received widespread critical acclaim soon after its release. Even the author of the original book was greatly impressed with this cinematic adaptation.
4. The Paper (1994)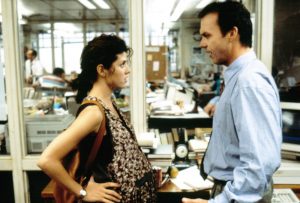 This 1994 American comedy-drama film stars Michael Keaton alongside Tomei, Glenn Close, and Robert Duvall. Keaton is a newspaper editor whose busy schedule keeps him from spending time with his family. Meanwhile, the murders of two white businessmen and the arrests of two young African-American individuals for the same gives rise to doubts in the editor's mind because he knows these two kids are innocent. Upon its release, the movie was widely appreciated by critics from all the leading newspapers and magazines.
3. The Ides of March (2011)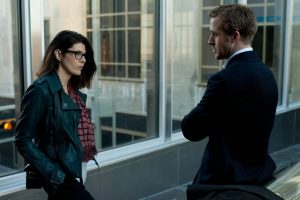 Co-written and directed by George Clooney himself, this 2011 political drama also stars Marisa Tomei, Philip Seymour Hoffman, and Ryan Gosling along with the director himself. Cloney plays the role of Mike Morris, a presidential candidate whose junior campaign manager is Gosling's character, Stephen Myers. Myers falls into a political scandal during the campaign which might cause problems for Morris' chance at the office. Ida Horowicz (played by Tomei) is a New York Times journalist who knows about the scandal and wants to publish it in her newspaper. The film was widely praised by critics and also bagged the Brian Prize at the 68th Venice Film Festival.
2. The Wrestler (2008)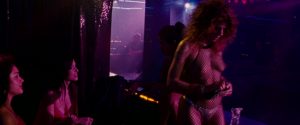 In this 2008 sports drama by Darren Aronofsky Mickey Rourke plays the role of an aging wrestler who realizes his age is getting in the way of his profession and he can't continue much longer. He tries to better his relationship with his estranged daughter and falls in love with a woman, Pam (played by Tomei). Universally acclaimed, the movie went on to receive the Golden Lion at Venice Film Festival, one of the highest achievements a movie can receive. Critics like Roger Ebert called the film the best of 2008.
1. My Cousin Vinny (1992)
Joe Pesci, Ralph Macchio and Marisa Tomei star in this cult hit directed by Jonathan Lynn. The film revolves around two New Yorkers who have been arrested for the murder of a convenience store clerk which they did not commit. Tomei plays the role of Mona Lisa Vito, Vinny's fiancee who comes to New York along with Vinny to save these two young students. The movie was applauded by both critics and audiences and Tomei received an Academy Award for her performance in the movie.
Read More: Octavia Spencer Movies