Oliver Stones's career has been a bit like a roller coasters 'loop de loop'. The man has created cinema magic multiple times, but on the contrary delivered some disappointing ones too. Stone was at the peak of his powers during the 80s and 90s and churned out films that are now considered classics. Recent projects have not lived up to its predecessors which has worried many movie fans around the world.
Oliver Stone has charted American history in uniquely provocative and entertaining fashion. Stone is bold with the subject that he chooses and hence a reason he is no stranger to controversy. But his ability to entertain his audience as well as challenge them to think is special and unique.
Here's the list of top 10 Oliver Stone films. Stone has written and produced a lot of different films in the past, but his directorial works are precisely what we will be focusing on.
10. Snowden (2016)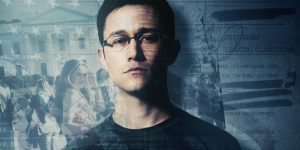 Snowden is a spy thriller film that was released in 2016 directed by the legendary Oliver stone. The film was based on the books of 'The Snowden Files by Luke Harding and Time of the Octopus by Anatoly Kucherena.. It stars an ensemble cast of Joseph Gordon Levitt, Shailene Woodley, Melissa Leo, Zachary Quinton, Tom Wilkinson etc. The film premiered at the 2016 Toronto International Film Festival.
Gordon Levitt received a lot of praise and attention for his performance as the lead Edward Snowden. Other performances in support of him are also good with their contributions. What I feel about the film is that it's problems lay in trying to play it too safe. There are a lot of cliché moments that could've been handled a lot better. Overall though the film is still a fun watch and addresses an important issue.
9. W (2008)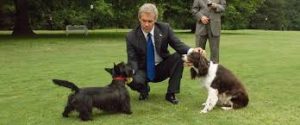 W. is a 2008 American biographical drama film based on the life and presidency of George W. Bush. It was produced and directed by Oliver Stone and stars Josh Brolin as Bush with a supporting cast of Elizabeth Bank and James Cromwell. The film follows Bush chronicling from his wild and carefree days in college right up to his presidency.
W is an engaging film regardless of whether one is a fan of Bush or not. Stone is not too harsh on any personality or character but sure does take his artistic license wisely. Brolin in the lead is convincing and simple-minded despite playing a complex and controversial character. The film suffers due to its predictability but all the while still enjoyable.
8. Any Given Sunday (1999)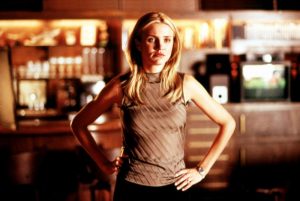 Any Given Sunday is a 1999 American sports drama film directed by Oliver Stone depicting a fictional professional American football team. It follows a veteran coach that has to deal with the lack of performance from his team while having a fallout with the team's owner. The film stars Al Pacino, Cameron Diaz, Jamie Foxx and Oliver Stone himself.
Despite not being a fan or not even understanding a single rule about 'American Football', Any Given Sunday sure was a fun and entertaining movie. Stone is usually known to pick very significant subjects and big themes, but 'Any Given Sunday' is a different one that is hugely overlooked and under-appreciated. The cast is filled with amazing talent and all of them especially Jamie Foxx delivers fantastic performances. The soundtrack to the film is one of the highlights of the film.
7. U Turn (1997)
U Turn is a 1997 American neo-western neo-noir crime thriller film directed by Oliver Stone, and based on the book Stray Dogs by John Ridley. It stars Sean Penn whose car breaks down while on his way to Vegas. He gets into further trouble when he meets a local resident (Jennifer Lopez). The film also stars Nick Nolte, Jon Voight, Joaquin Phoenix and Claire Danes as supporting.
U Turn' is an intriguing blend of story, violence, and complex characters. Whatever your opinion on Stone is, his films are always exciting and energetic. The film is beautifully shot and is perfectly accompanied by a great score by the legend Ennio Morricone. Sean Penn of course is amazing as usual and so are the rest of the supporting cast. A gritty and brutal film, which at the same time is entertaining and gripping.
6. Wall Street (1987)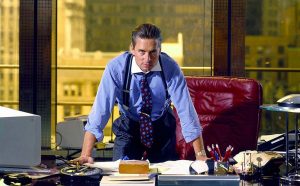 Wall Street is a 1987 American drama film, directed and co-written by Oliver Stone starring Michael Douglas, Charlie Sheen, and Daryl Hannah. The story follows Sheen's character, a young stockbroker who becomes involved with a wealthy and greedy corporate raider. It was well received among critics and Douglas won the Academy award for Best Actor.
Wall street is a provocative film that delivers a dark message. In an environment where material wealth takes precedence over morality, there is often a clash between being greedy and ethical. The technical aspect of the film is very crisply created and suits the lifestyle perfectly. Douglas is perfectly casted and frightening as the ghastly Gordon Gekko.
Read More: Michael Douglas Movies