The contribution of Steven Spielberg towards cinema cannot be denied in anyway. His movies have been visual treat for the eyes, technically sound and highly innovative. He proved his mettle long time back taking up unconventional subjects to transform them into cinematic masterpieces. Way back in 1975 Spielberg treaded a path that no other director would have preferred to tread. Creating "Jaws" has had its fair share of problems but the end result as we all know is just outstanding. "Jaws" was able to create that horror of the sea in people's minds which still makes it one of the most popular Hollywood movies. One could hardly find a cinema loving person not knowing about Jaws which shows its impact on the viewers. Having watched Jaws myself I could suggest these movies which would definitely create the primal fear of the sea similar to this classic and yes, Goosebumps guaranteed. With that said, here's the list of movies similar to Jaws that are our recommendations. You can watch some of these movies like Jaws on Netflix, Hulu, or Amazon Prime.
10. Deep Blue Sea
Deep Blue Sea has been able to create the fear that is extremely important in a thriller or a science mystery. A Research team is working to develop medicine for Alzheimer's. The primary resource of the medicine is coming from the sharks. Sharks start to threaten the lives of these men. An excellent second half, great background music and good acting packs a punch. It is full of horror and whenever the shark is in frame it creates that ancient fear which makes it a must watch.
Read More: Movies Like Sicario
9. Open Water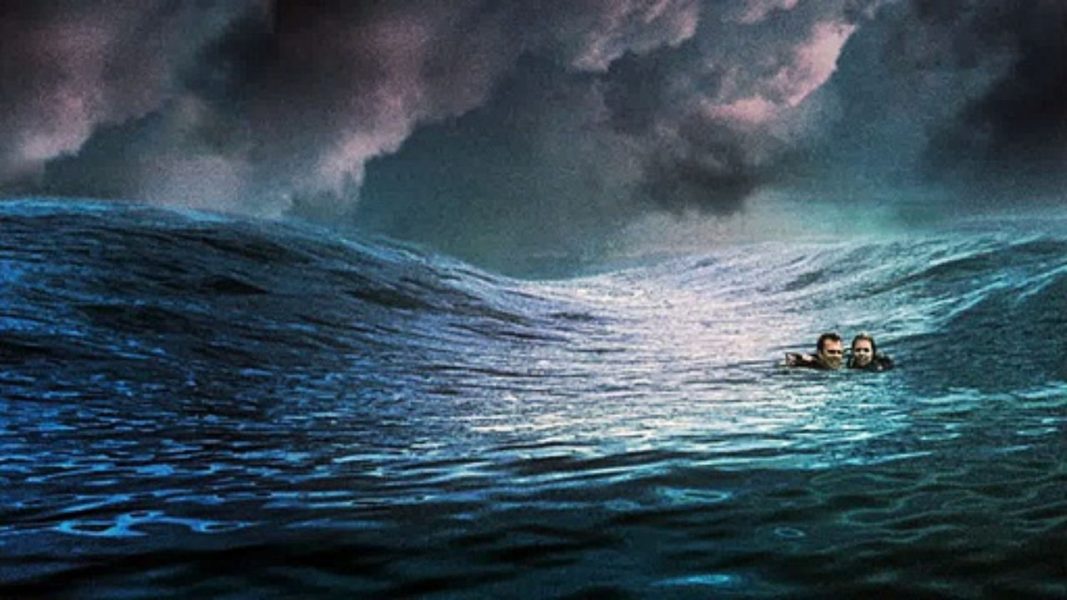 The movie is shot mostly in sea which creates the much needed intensity and thrill that makes Open Water interesting to watch. Two scuba divers are left stranded accidentally in the sea when the team members leave them due to miscommunication. The sharks are effectively brought into the picture that makes it a fascinating watch. The moments of silence and fear have been shot well which made this movie a surprise hit in 2004. So, this should definitely be on your "must watch" list.
Read More: Movies Like The DUFF
8. The Shallows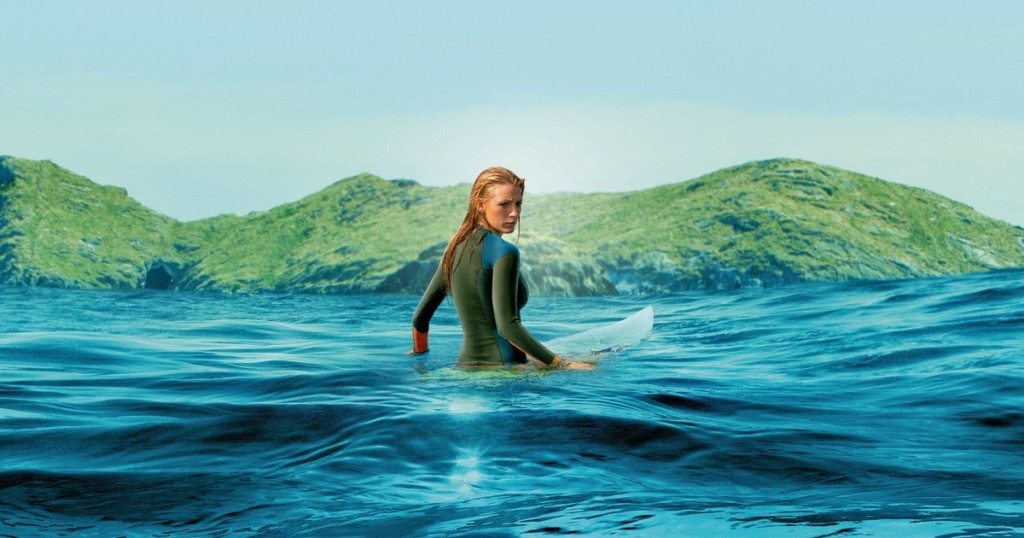 "The Shallows" can surprise you and could also haunt you at night. The great portrayal of the lead character Nancy by Blake Lively is an added perk. Good story and good performance by the supporting cast makes it a complete package. Nancy goes on to a completely isolated beach to get over her mother's death and in turn gets attacked by a great white shark. The movie sets the tone from the very first scene and continues to do well. Watch sizzling Blake Lively and her ordeal in "The Shallows" and it won't let you down.
Read More: Movies Like Marley And Me
7. Piranha (2010)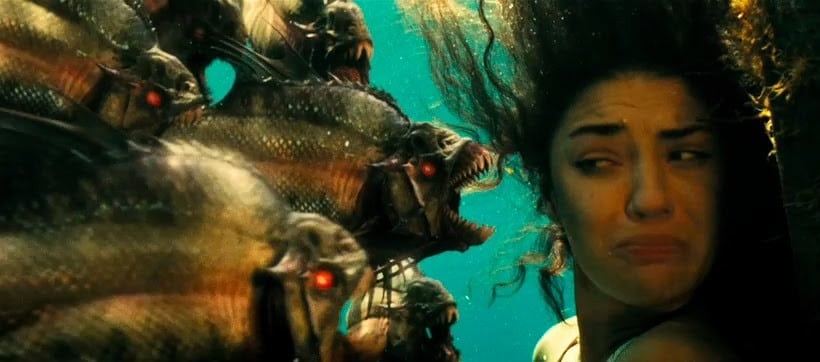 You must have seen Piranha in wildlife channels before. What happens when humans are exposed to a horde of piranhas? Alexandre Aja has attempted to add spice in the form of Kelly Brook and the piranhas that attack its victims together. Fearful and intense "Piranha" is a good watch because it doesn't beat around the bush and starts off on the right tone revealing the subject matter in the first scene itself. It's partly sultry and hugely gory and hence has all the element of an interesting watch.
Read More: Movies Like Dazed and Confused
6. 12 Days of Terror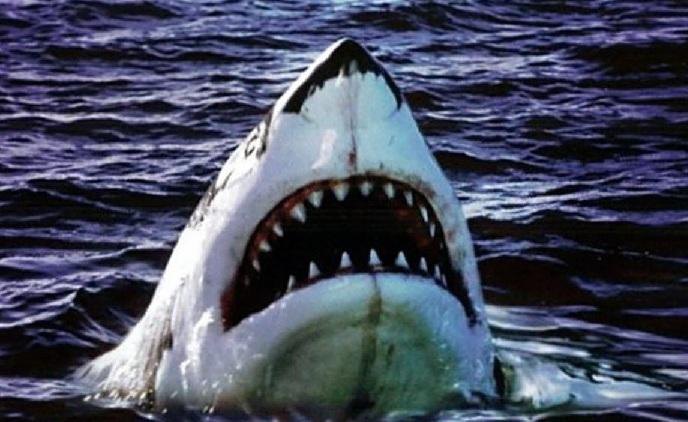 This movie is a must watch because it claims to be inspired by real events that happened in northern shores of the Sea in New Jersey in 1916. Sharks roamed around the sea and feasted on 12 people going to the sea oblivious to their surroundings for 12 days.
Read More: Movies Like Blue Crush
5. Jaws 2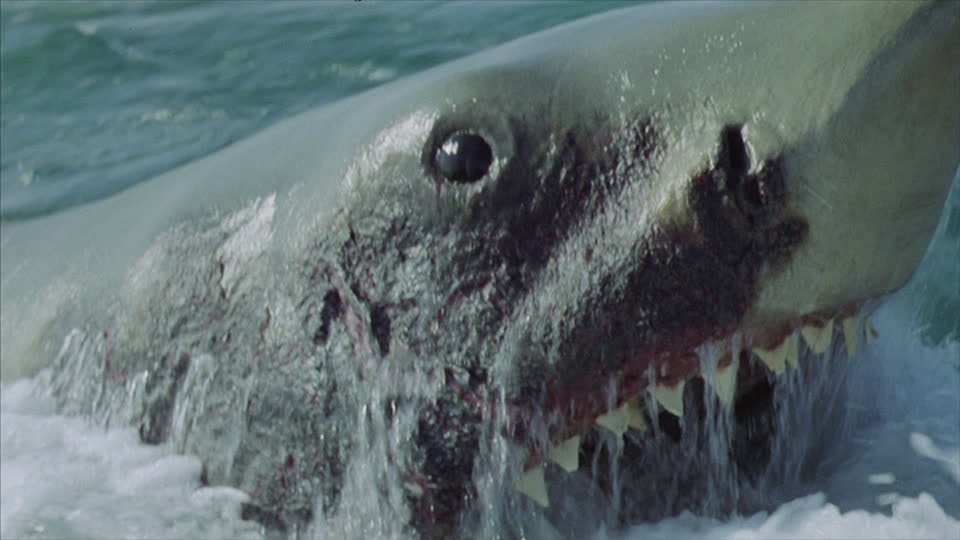 Even though the second part of Jaws has not been that popular as the first part directed by Spielberg it still makes a good watch because of the similar plot and retained lead cast. The second part starts with shark attacks coming back as tormentors. Intense shot taking and good camera technique is a plus. The Horror thrills that the movie possesses makes it a must watch.
Read More: Movies Like Contagion
4. Deep Rising
Deep Rising is a horror movie in true sense. It has all the elements of horror, thrill and primal fear. The movie takes pace slowly and steadily and the element of fear creeps in. The sea leviathan shown is creepy as hell and one wouldn't even want to see it in dreams. If you are looking for horror Deep rising is a must watch.
Read More: Movies Like Van Helsing
3. Black Water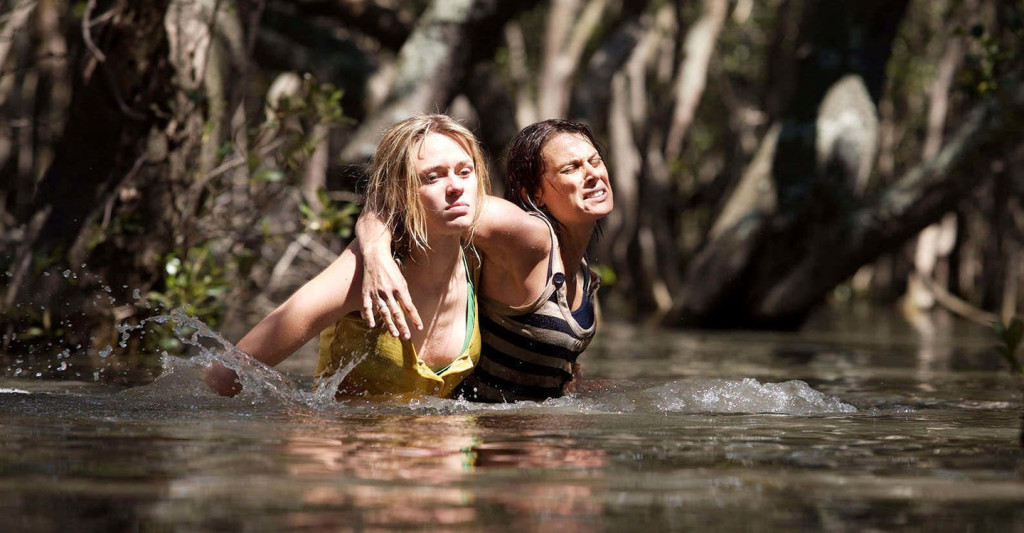 Horror and Mangrove Swamps complement each other. Black Water is set in Northern Australian Mangrove Swamps and it doesn't give the audience a single moment of respite after the ordeal of the main characters begins. Grace (Diana Glenn) and Lee (Maeve Dermody) and Adam (Andy) go on a fishing trip and loses their tour guide and the danger begins. Black Water keeps you on the edge of seat for almost one and half hour and this time it's not shark but the man eating giant crocodiles.
Read More: Movies Like I Am Number Four
2. Orca
"Orca" came out in the year 1977. It is still considered an extremely entertaining horror flick that has a grief stricken orca (killer whale) on a vengeful journey to kill the person that killed its pregnant mate. Watch the movie because of its treatment which is just outstanding because it is ahead of its time. Orca promises no dull moment in its one and half hour journey.
Read More: Movies Like Belle
1. Mako: The Jaws of Death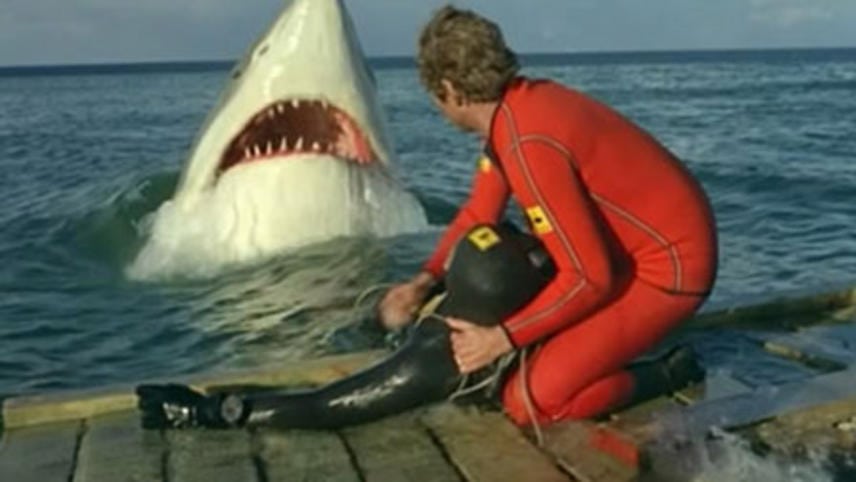 Watch the movie for its unique concept. The movie shows the unique bond between a Vietnam veteran and sharks. Nicely portrayed by Richard Jaeckel "Mako" proves to be a pure entertainer as he releases his perilous sea allies against the adversary. Interesting and intense "Mako: The Jaws of Death" promises power packed one and half hours for the viewers.
Read More: Movies Like Bolt