Bradley Cooper is an American actor and filmmaker. He has been nominated for many awards, including four Academy Awards, two Grammy Awards, and a Tony Award. He appeared in Forbes Celebrity 100 on two occasions and Time's list of 100 most influential people in the world in 2015. His films have grossed $7.8 billion worldwide and he was named one of the world's highest-paid actors for three years.
Cooper enrolled in the MFA program at the Actors Studio at The New School in 2000. His career began in 1999 with a guest role in the television series 'Sex and the City'. He made his film debut two years later in the comedy 'Wet Hot American Summer'. He first gained recognition as Will Tippin in the spy-action television show 'Alias', and achieved minor success with a supporting part in the comedy film 'Wedding Crashers' in 2005. His breakthrough role came in 2009 with 'The Hangover', a critically and commercially successful comedy, which spawned two sequels in 2011 and 2013. His portrayal of a struggling writer in the thriller 'Limitless' in 2011 and a rookie police officer in the crime drama 'The Place Beyond the Pines' in 2012 drew praise from critics.
Cooper found greater success with the romantic comedy 'Silver Linings Playbook' in 2012, the black comedy crime film 'American Hustle' in 2013, and the war biopic 'American Sniper' in 2014, which he also produced. For his work in these films, he was nominated for four Academy Awards, becoming the tenth actor to receive an Oscar nomination in three consecutive years. In 2014, he portrayed Joseph Merrick in a Broadway revival of 'The Elephant Man', garnering a nomination for the Tony Award for Best Actor in a Play. That year, he also voiced Rocket Raccoon in the Marvel Cinematic Universe.
In 2018, Cooper directed his first film with the musical romantic drama 'A Star Is Born', in which he also starred. He also contributed to its writing, production, and the US Billboard 200 number one soundtrack. The lead single, 'Shallow', topped the charts in seven countries and earned him two Grammy Award nominations.
At this point, the question that might be circling your mind is what is the next Bradley Cooper movie? Well, the good news is that we have a clear answer to that question. Here's the list of upcoming Bradley Cooper films scheduled to release in the near future. We can only hope that the new Bradley Cooper movies would be as good as some of his recent ones.
8. Bernstein (2020)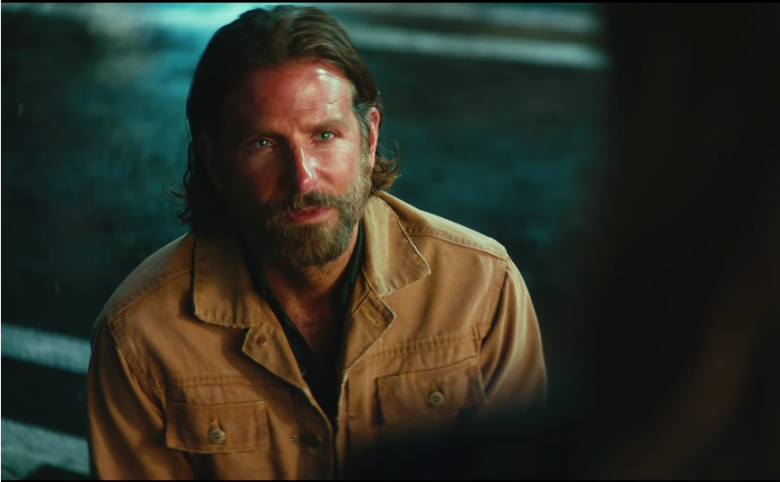 Bradley Cooper will helm and star in the Leonard Bernstein biopic 'Bernstein'. Paramount Pictures and Amblin Entertainment will co-finance the film from a script by Josh Singer. Cooper, through his Joint Effort banner, will produce with Steven Spielberg, Martin Scorsese, Fred Berner, Amy Durning, and Kristie Macosko Krieger.
Bernstein rose to fame after he was tasked with conducting the New York Philharmonic at the tender age of 25. His career skyrocketed when he composed the music for 'West Side Story', which bowed on Broadway in 1957 and then was turned into a classic, multi-Oscar-winning film.
Read More: Upcoming Denzel Washington Movies
7. Guardians of the Galaxy Vol. 3 (2021)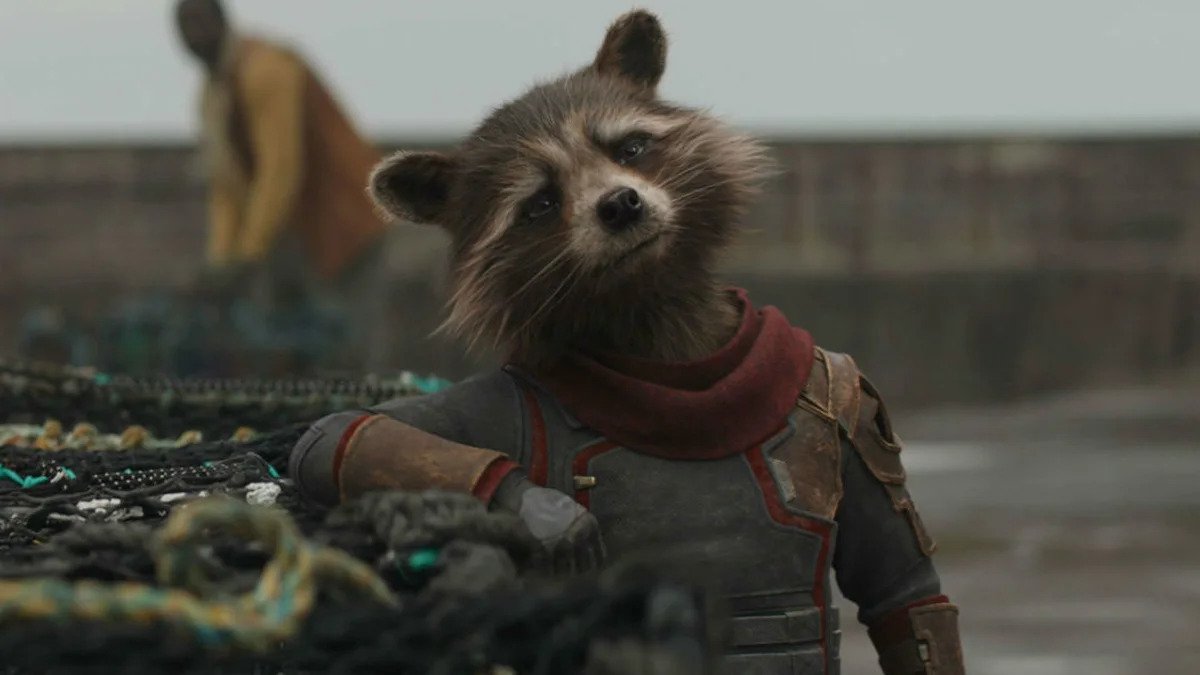 Rocket Raccoon is back and he will be wielding big guns and asking for the most unnecessary body parts as part of his grand plan. Our favorite group is back in 'Guardians of the Galaxy Vol. 3' and we expect Star-Lord and company to try and save the universe once again, either through action or dance-offs, whatever works.
The first two movies were refreshingly entertaining, introducing a group to the MCU that has not been known too well outside the circle of comic readers. Despite this, the movies packed just the right amount of humor and action to make them resounding successes. Rocket has become a favorite character since then, being a character who is not afraid of big words and bigger enemies. However, underneath the tough exterior, Rocket is perhaps all too human. The character has been experimented upon and regrets the pain he has to live with.
We expect Cooper to lend his voice to Rocket once again and bring the character to life. The James Gunn helmed movie is slated to be released in 2021. The project was in limbo for some time as Gunn had been fired from Marvel over some old distasteful tweets. However, upon urging from the fans, the director is back at the helm, and the movie is expected to be great when it comes out.
6. Nightmare Alley (TBA)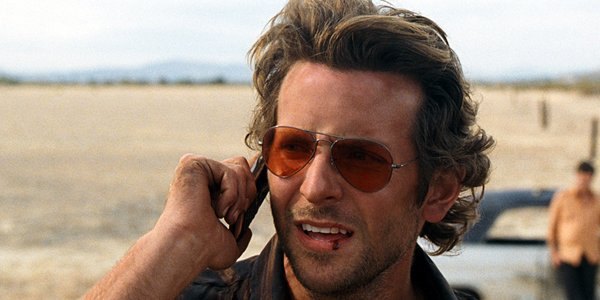 Guillermo del Toro returns to the director's chair after tasting the Oscar success with 'Shape of Water'. The upcoming drama has elements of a crime thriller as we follow a conman who teams up with a conniving female psychiatrist. The idea is to pull off a mentalism scam to draw in gullible people and fleece them. However, the profitable partnership is soon overturned as their individual greed gets the better of them, and the psychiatrist begins to manipulate the conman, who has never been on the receiving end of manipulative schemes.
The movie is a battle of wits and happens to be a remake of the 1947 movie. Apart from Cooper, Cate Blanchett and Toni Collette are also starring, leading us to believe that strong performances will be a forte that will take this project to new heights. As is del Toro's style, he will be dealing with misfits once again, showing compassion while telling a riveting story. William Lindsay Gresham wrote the original novel that has inspired the movie. Notably, the film will take more from the original source material, rather than the existing movie.
Cooper has stepped into a variety of roles and with his easygoing charm, he could play a conman to perfection.
5. Atlantic Wall (TBA)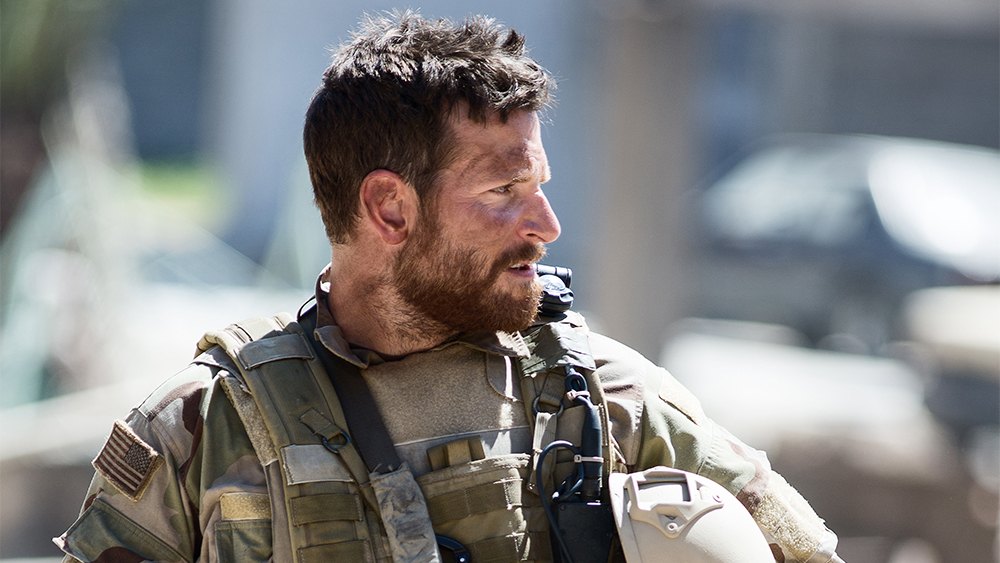 Bradley Cooper has signed on to star in the World War II drama 'Atlantic Wall' as an American paratrooper operating behind enemy lines. Gavin O'Connor will direct from a 'Black List' script by Zach Dean. Producers are Imperative Entertainment's Dan Friedkin and Bradley Thomas, along with Madhouse Entertainment's Adam Kolbrenner.
The movie will center on a paratrooper, stranded behind enemy lines hours before D-Day and tasked with delivering intelligence critical to the outcome of the war. He's also compelled to fulfill a promise to protect the young son of a murdered ally.
Read More: Upcoming Angelina Jolie Movies
4. Matt Helm (TBA)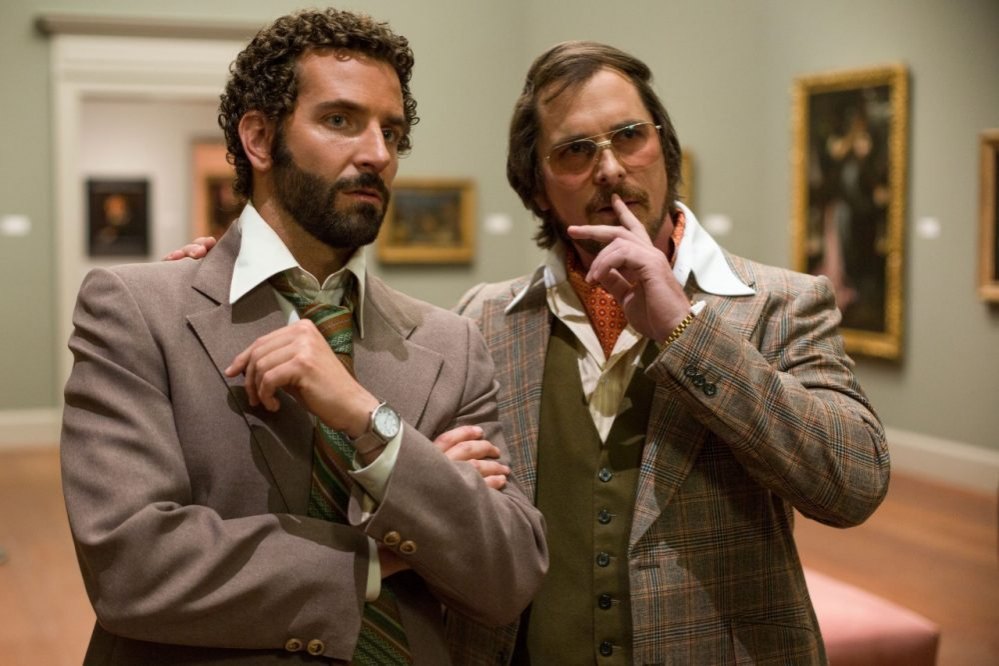 Paramount's 'Matt Helm' has been in the talks for a while. The film has Bradley Cooper attached to star as the character first introduced in late author Donald Hamilton's series of spy novels, which he published from 1960-1993 over 27 volumes.
Helm is a counter-assassination agent whose mission is to stop spies from other countries. Dean Martin played the character in a series of 1960s spoof films, while Tony Franciosa stepped into Helm's shoes for a short-lived ABC drama from 1975-1976. In the novels, Helm is drawn into his former life as a World War II espionage agent after leaving it behind to live in Santa Fe with his family.
New Mexico City is the home of Helm's creator, who died in 2006. George Clooney, Grant Heslov, Alex Kurtzman, and Roberto Orci are executive producing. Steven Spielberg, who in 2009 was said to be interested in directing the film, remains attached at a producing level.
3. Ruin (TBA)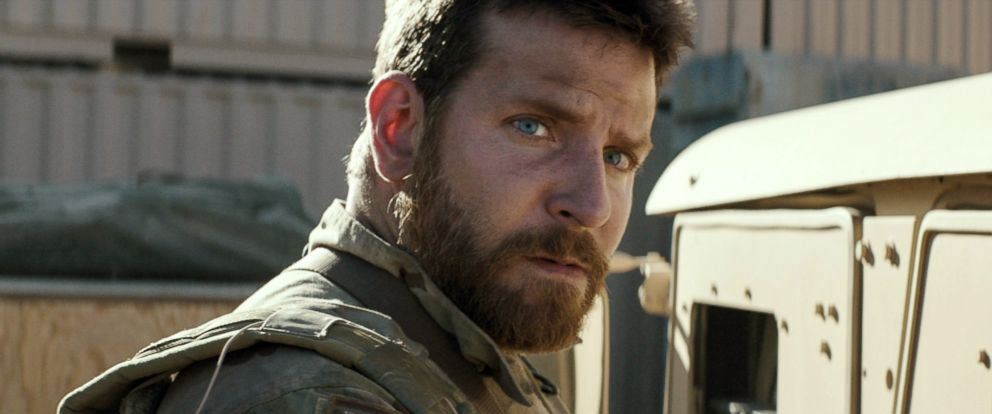 Directed by Justin Kurzel, 'Ruin' follows a nameless ex-Nazi captain who navigates the ruins of post-WWII Germany determined to atone for his crimes during the war by hunting down the surviving members of his former SS Death Squad. The film is supposed to star Bradley Cooper and Gal Gadot, and Cooper is supposed to essay the role of Eddie Breen. The release date hasn't been announced yet.
2. Deeper (TBA)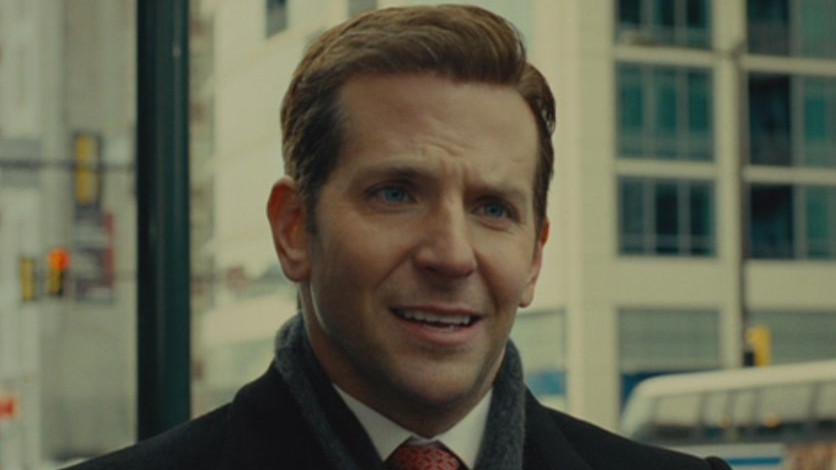 Sharing the screen with Gal Gadot, 'Deeper', directed by Hungarian filmmaker Kornél Mundruczó follows a deep-sea dive endeavor which turns into an unexpected psychological exploration for a former astronaut who signed up for the mission. The film is at its pre-production stage and the release date hasn't been announced yet.
1. American Blood (TBA)
Based on the crime novel by Ben Sanders, published in 2015, 'American Blood' stars Cooper as a former mob informant living in the witness protection program in New Mexico who is pulled into an investigation that digs up his work as an undercover cop in New York. As per sources, Andrew Sodroski is supposed to adapt the script. Not much else is known about the project right now.
Read More: Upcoming Bruce Willis Movies
ALREADY RELEASED
Avengers: Endgame (2019)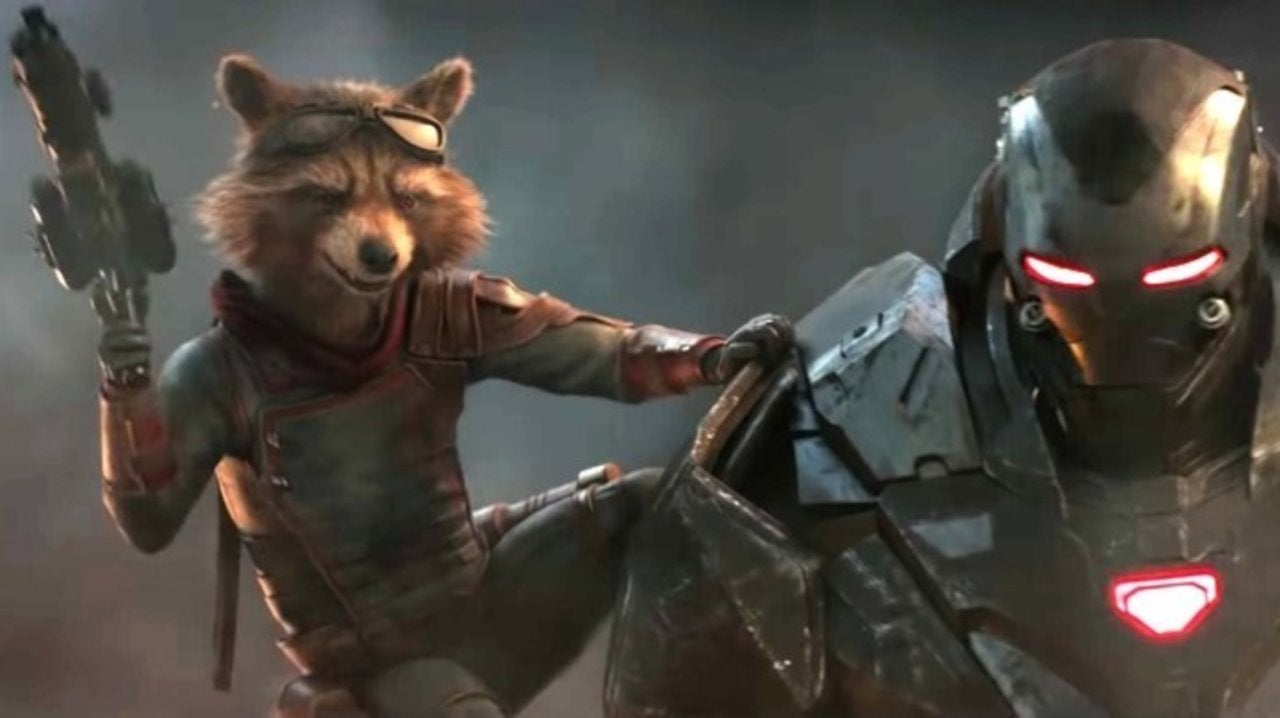 'Avengers: Endgame' is an American superhero film based on the Marvel Comics superhero team the Avengers, produced by Marvel Studios and set for distribution by Walt Disney Studios Motion Pictures. It is the direct sequel to 2018's 'Avengers: Infinity War', a sequel to 2012's Marvel's 'The Avengers' and 2015's 'Avengers: Age of Ultron', and the 22nd film in the Marvel Cinematic Universe (MCU). The film is directed by Anthony and Joe Russo with a screenplay by Christopher Markus and Stephen McFeely and features an ensemble cast of actors from previous MCU films.
It follows the superhero team as they come together to turn back time and undo Thanos' horrifying plan, at great personal cost. The movie released on April 26, 2019.
Read More: Upcoming Ryan Gosling Movies