Life is defined by colours, a great spectrum of them. Neither is anyone's personality and character black and white, nor their sexuality. The need to place yourself in the rigid boundary of a certain sexual preference is something that the society is breaking out of. The movement started by the LGBT+ community is gaining momentum, and hopefully, sooner rather than later, all the orthodoxy and bigotry will be cleaned out of this world. Cinema, due to its access to and influence on people across the globe, has the responsibility of giving non-straight characters a chance to share their lives with the world. With that said, here's the list of really good LGBT movies on Hulu that are available to stream right now:
17. Bare (2015)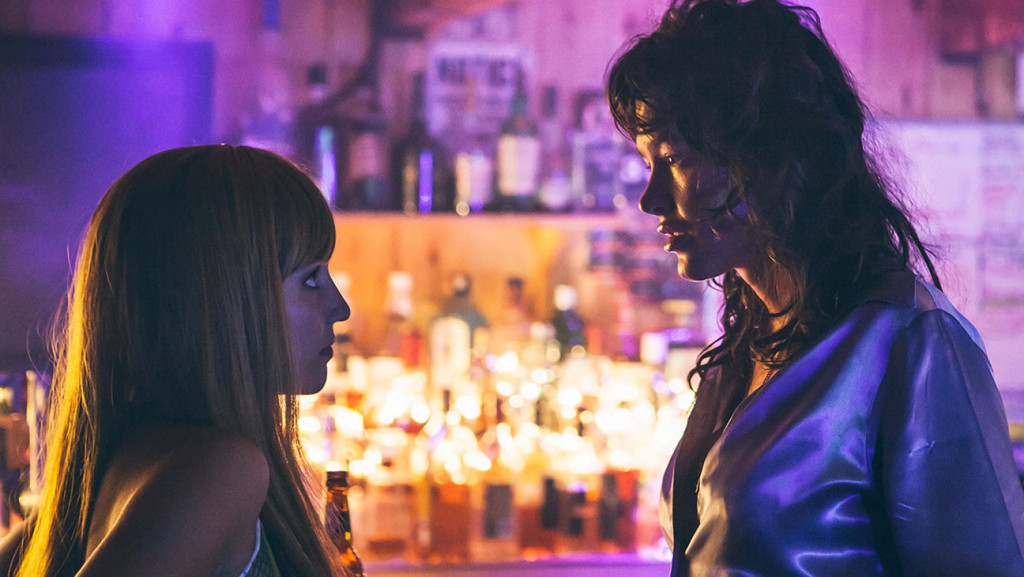 'Bare' follows the story of a small-town girl who embarks on a life-changing journey with a drifter. Sarah worked as a cashier before she was fired due to the complaints lodged against her by a co-worker. Her boyfriend offers her a job where he is currently employed and asks her to stay with him. In normal circumstances, Sarah would have accepted his offer. However, before that, she got to meet Pepper, and that is what influenced the decisions made by her for the rest of the time. With Pepper, Sarah explores the world that lies beyond her hometown and gets a new perspective on her own self.
16. The Closet (2001)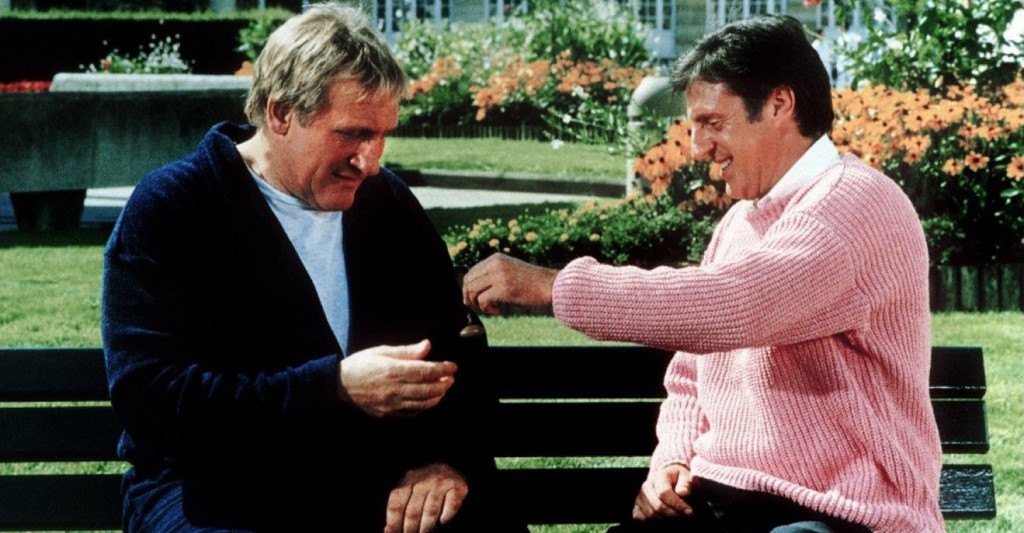 How far will you go to secure your job? While contemplating your horizons, watch the story of François Pignon. He is not an easy man to be with. His behaviour hasn't earned him any friends in the office, and the blandness of his life doesn't attract anyone towards him. The worst day of his life comes when he discovers that he is about to be fired. Accepting that there is nothing meaningful left in his life now, he decides to kill himself. However, he is stopped by a psychologist who offers him a trick to keep his job. Spread the rumour that you are a homosexual and the company will have to keep you if they don't want any blames for bigotry.
15. 1:54 (2016)
'1:54' follows the story of a teenager who is surrounded by a ton of issues that eventually begin to affect his psyche. Tim was a star student, a part of the athletic team and popular in school. However, after his mother's death, all this came crumbling down for him. Further, he befriends Francis, a gay guy, and due to this, Tim is now bullied by the same people who wanted to be his friends earlier. Matters are further complicated when he starts to develop feelings for him. He finds a confidant in Jennifer, an old friend who shares no prejudices of her classmates. And then, tragedy strikes.
14. Akron (2015)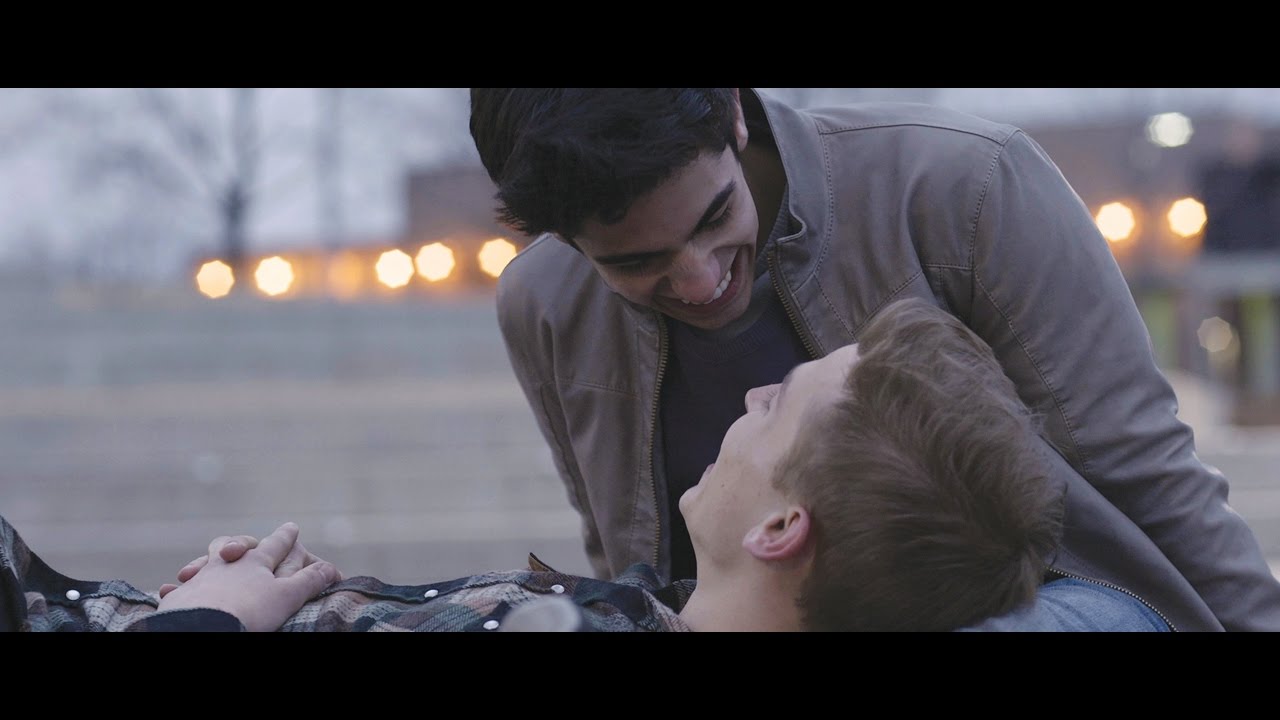 For Benny and Christopher, it was love at first sight! Both were students in the same university and had been playing for opposite teams in a game of football when they first met each other. Mutual attraction led from one thing to another, and before they knew it, love was in the air and separation from each other was a painful thought. However, unbeknownst to them, love wasn't the first thing through which their fates were connected. Years ago, a tragedy had already brought their families face to face. When comes the time of revelation of that secret, how far will their love fare?
13. Life Partners (2014)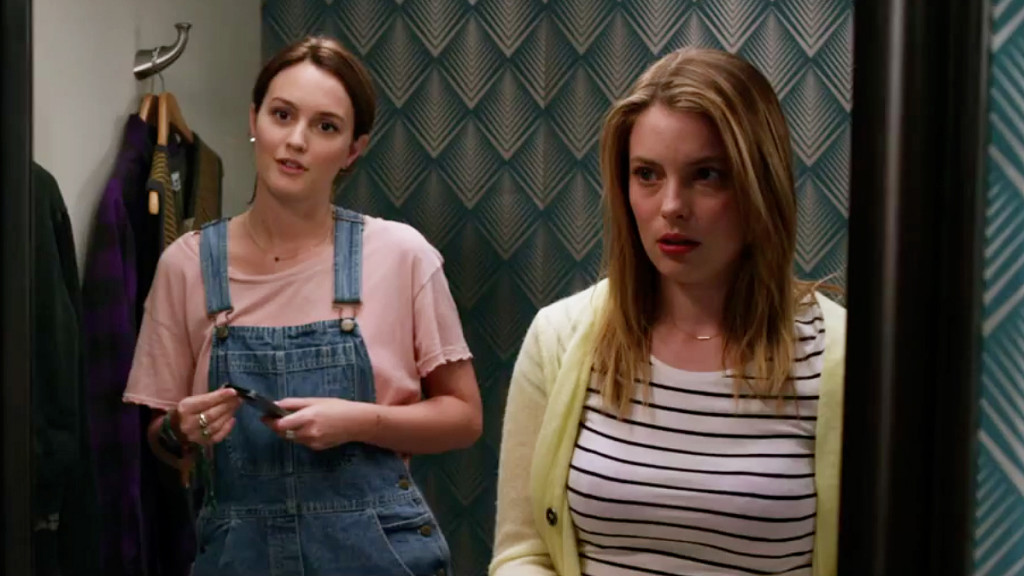 'Life Partners' is not like the other films on this list. It follows the story of two women who have been best friends for a very long time. Paige is straight and Sasha is lesbian. Both are single. As they approach the big 3-0, they decide that it's time for them to find someone with whom they can share a serious relationship. They try online dating sites. While Paige manages to find a good guy, Sasha's luck doesn't favour her. As one's life starts to settle down, the other goes through a string of bad dates. This ultimately leads to a fall-out that threatens their friendship.
12. Freak Show (2018)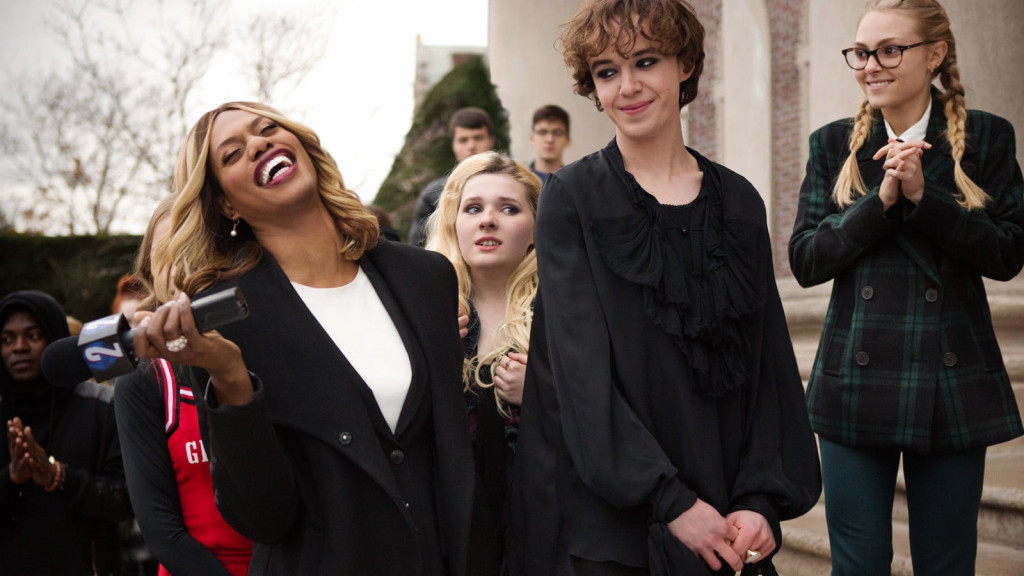 One of the things that drive people to do whatever they are doing is a promise of acceptance — from their parents, their distant relative, their friends, someone they adore and even the rival they want to beat. This is what leads them to dress up in a certain way, take a certain tone or accent in their speech, and doing whatnot to groom their personality. And then, there are others who are unapologetically themselves. They don't care about what others think of them, the only person they want to be accepted by is themselves. Billy Bloom is one of those people. Things become interesting when he is sent to study in a high school that is too conservative for his liking. Will Billy be forced to adapt, or will he do something about the school's mentality?
11. Paris 05:59: Theo and Hugo (2016)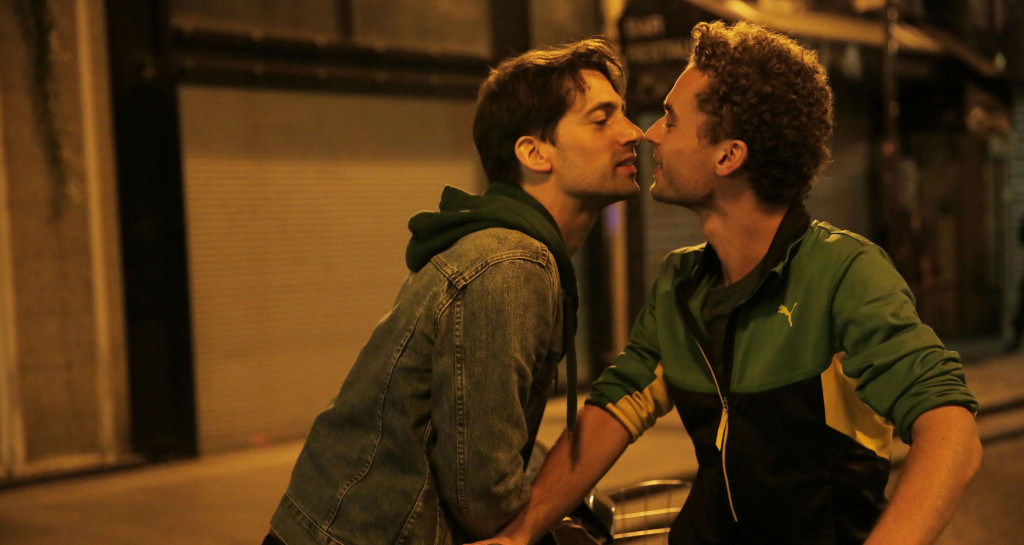 If you are a fan of the films that capture the fleeting love in their frame, then 'Paris 05:59' is the one you should watch. Set in the early morning hours of Paris, this French film follows two men as they meet, fall in love and then face parting in a matter of an hour-and-a-half. Theo and Hugo's paths cross in a gay sex club. A connection is forged almost instantly and they take off from the crowded place to the near-empty streets of Paris, exploring amidst the quietness of the city what it means to fall in love.
10. G. B. F (2013)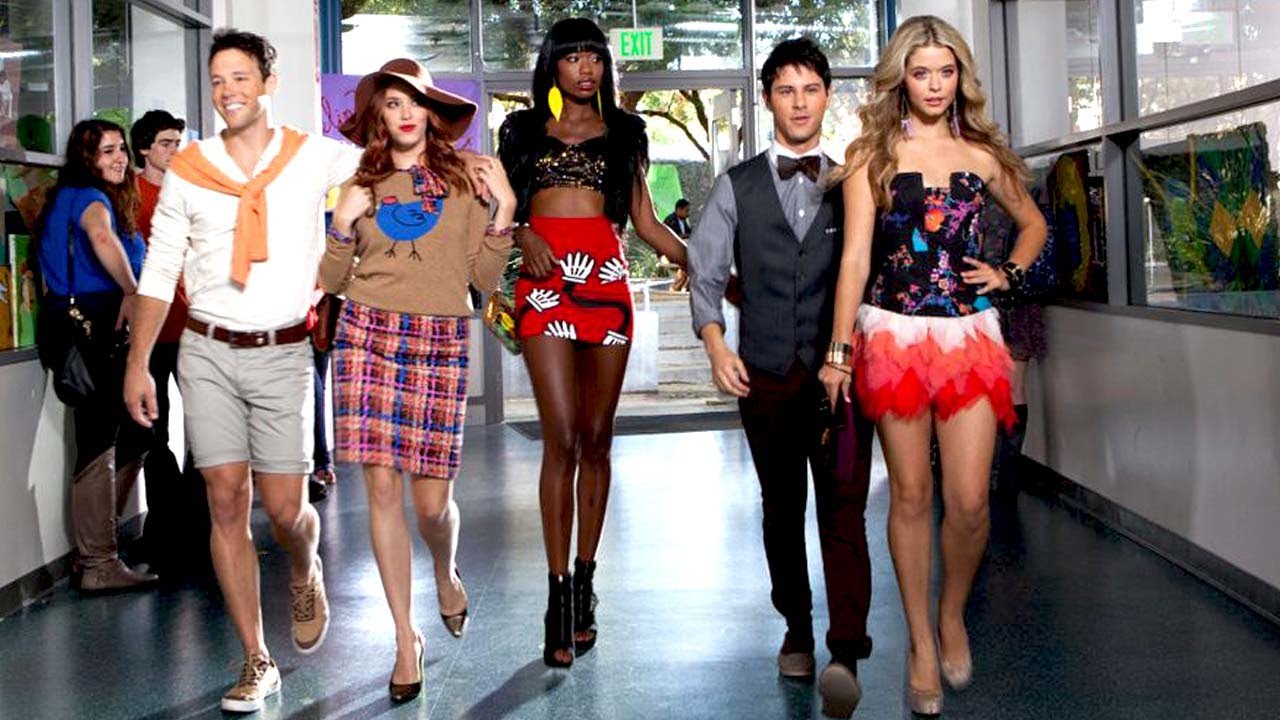 A great number of films and TV shows, especially the rom-coms, have given rise to a trend that is difficult to break out of. Often, the straight lead character has a gay best friend who gives them enlightening advice and helps them through tough times in their lives. The pros and cons of these roles are a different discussion, but one of the things that this trend has done is stereotyping gay men. The popular girls of North Gateway High are influenced by this and a recent article in a magazine that says that having a gay best friend can work wonders for them, i.e., increase their chances of becoming prom queen. The girls' quest to find out gay guys in their school leads Tanner and Brent to come out of their closets before they are completely ready for it.
9. Jonathan (2016)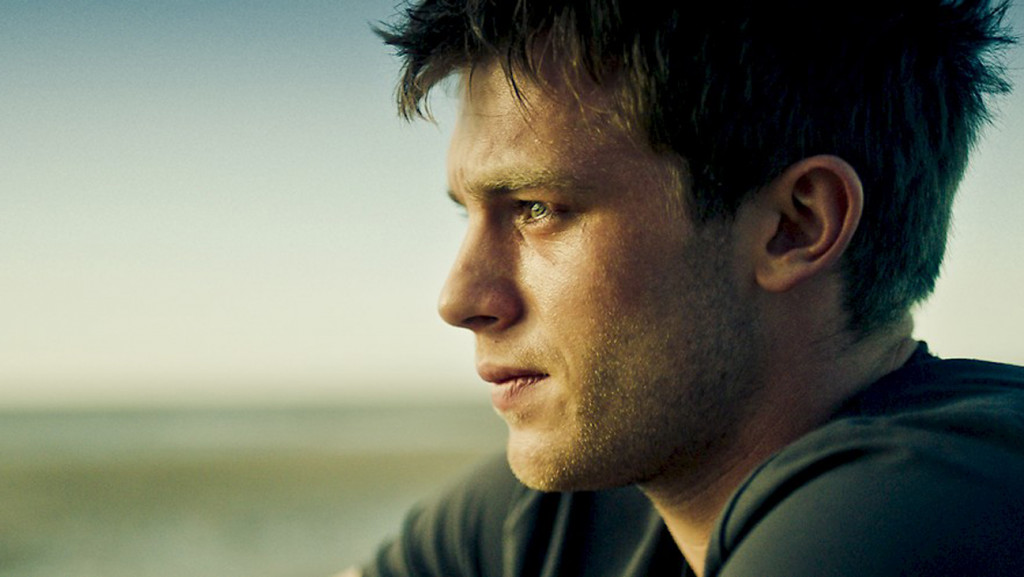 'Jonathan' is a German drama that focuses on a 24-year-old man caring for his terminally ill father and trying to uncover the secrets that have been hidden from him for a long time. Jonathan's mother had died when he was still a child. Raised by his father, Burghard, who never remarried, the young man shared a great bond with him. But he could see that there was something holding back his father, something that he didn't know about. When Burghard is diagnosed with cancer, his son tries to persuade him to let out all the secrets, clear the closet before hitting the grave. However, there are things that Jonathan needs to know about himself first.
8. Heartbeats (2010)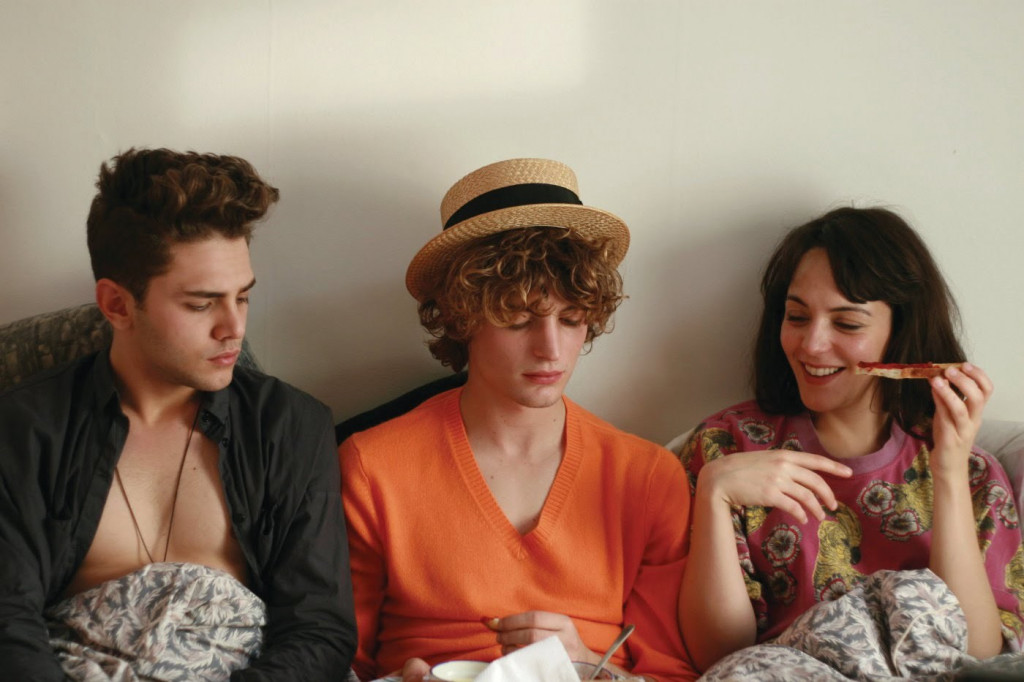 'Heartbeats' is a comedy-drama that follows the story of two best friends who become each other's rivals due to a common love interest. Francis is gay, Marie is straight. For a long time, this has always kept their love lives separate and their equation balanced. But then, they meet Nicolas. Instantly enamoured by his handsome looks and charms, they both want him for themselves. The problem would have had a simple solution if only Nicolas wasn't bisexual. He tells them that he feels attracted towards both of them and can't decide which one to pick. So begins the game to secure their place as his lover.
7. Free Fall (2013)
If 'Brokeback Mountain' is one of your favourite films, then 'Free Fall' is a great watch for you. This German drama follows the story of a policeman who is torn by the responsibilities towards his family and his love for another man. Marc Borgmann and his girlfriend have a baby on the way. One would think that this is the time when Marc's life begins to settle down. However, he meets Kay Engel, a fellow officer, during a training course. Their feelings for each other start a storm in Marc's simple and stable life. As if the pressure of choosing between his lovers wasn't enough, Kay mysteriously disappears.
6. Beach Rats (2017)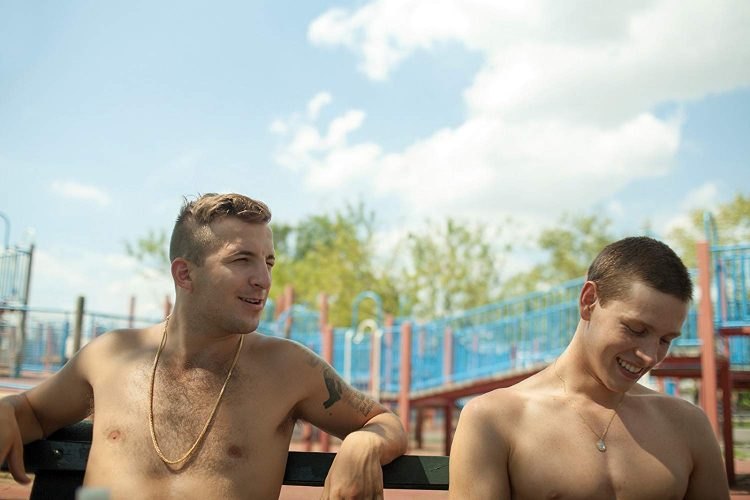 Frankie is a teenager and his life is a series of events that don't allow him to take a moment's breath. Still in the process of truly understanding what he wants in life, the first blow comes in the form of his father's receding health. Further, his mother pushes him to find a girlfriend, start a relationship, get some stability in life. All this is causing Frankie to flip out and the only way he can stop himself from going mad is by spending some time on the beach. Also, he is in the habit of chatting online with older men while entertaining a budding relationship with a girl. Frankie needs to get his life on track before he lands himself into some serious trouble.
5. Boys (2014)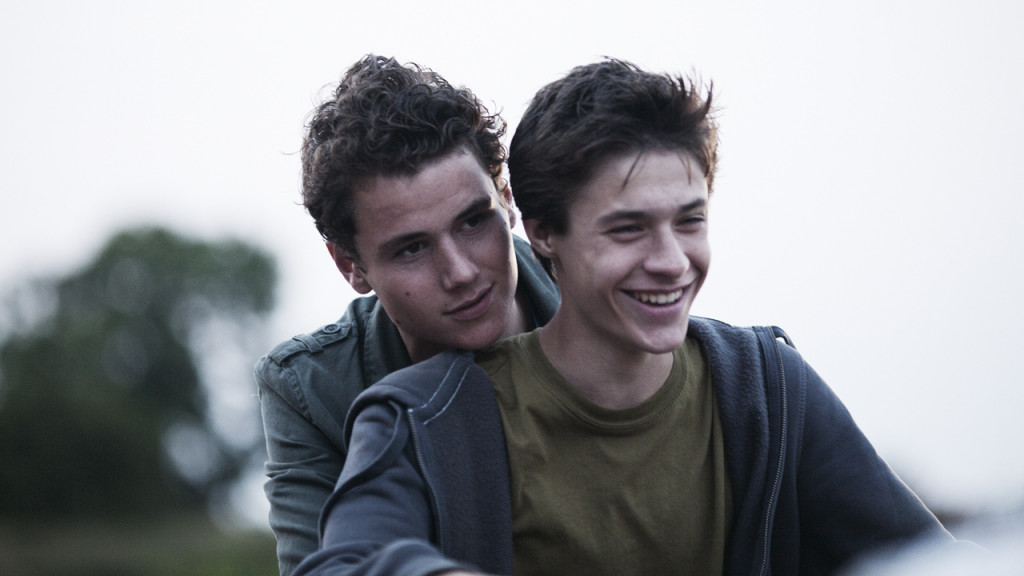 Sieger and Marc are a part of a local athletics team competing for the national championship. This is the first time they have met each other and at first, their only focus is on winning the race. But one day, while having a relaxing time by the river, they kiss each other, and this stirs complicated feelings inside Sieger's heart. He knows he is straight because he is attracted to girls, but when Marc kissed him, it didn't feel wrong. The story further follows his journey as he tries to figure out his sexuality while dealing with difficulties arising from the conflict in his family.
Read More: Best Horror Movies on Hulu
4. The Duke of Burgundy (2014)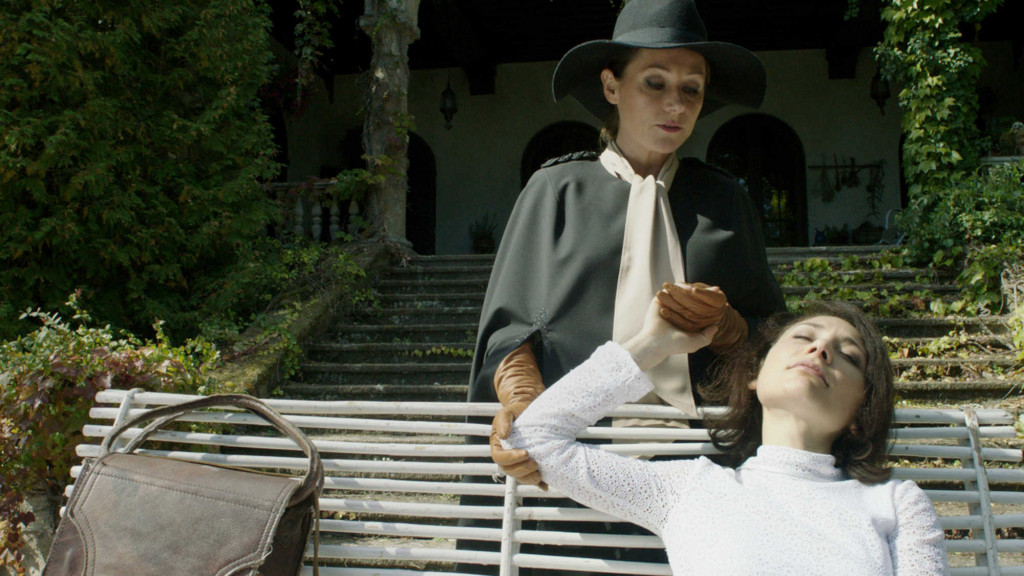 'The Duke of Burgundy' follows a complex relationship between a teacher and her student. Cynthia is a lecturer at the university where Evelyn studies. She is also the employer of the young woman who works as a maid at her house. At first, it looks like the older one holds dominance in the relationship. Soon, it turns out that the true orchestrator is actually the student. Evelyn wants a relationship that will sexually satiate her, while Cynthia grows increasingly unsettled about her age and that someday her lover will leave her.
Read More: Best Action Movies on Hulu
3. Departure (2015)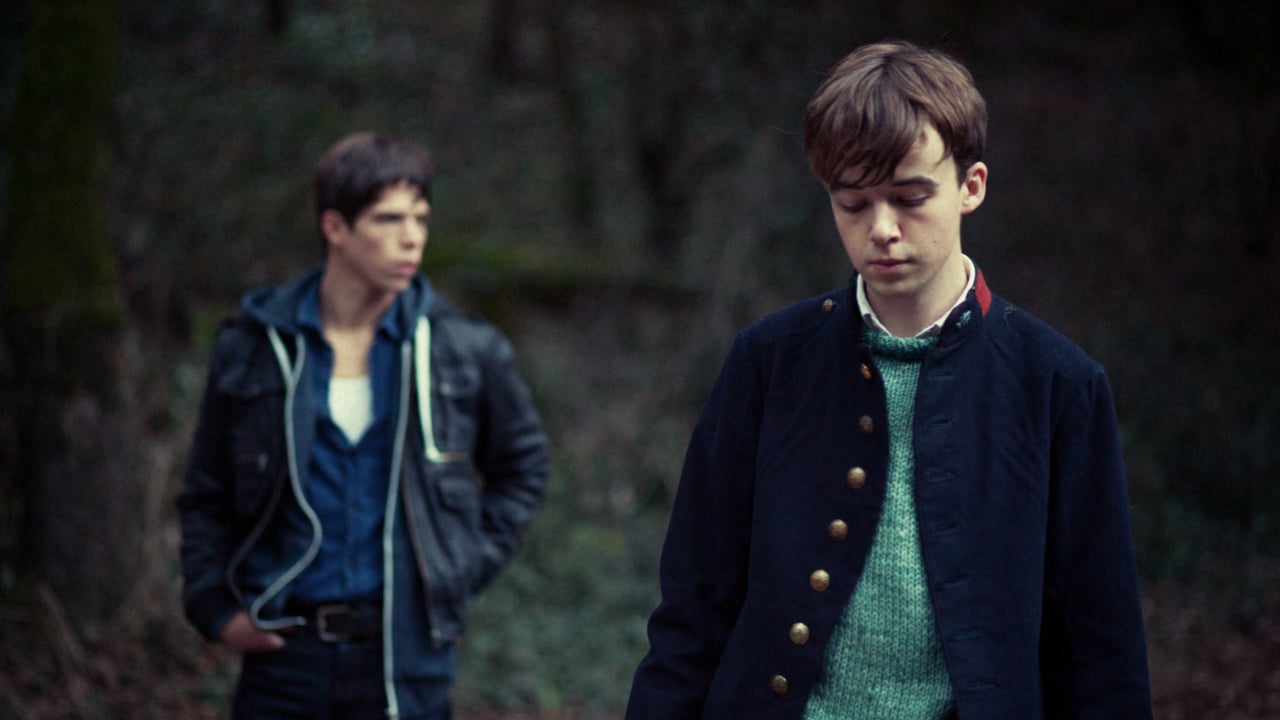 'Departure' stars Juliet Stevenson and Alex Lawther as a mother-son duo who go find reprieve from their turmoil in a family getaway house in France. Beatrice and Elliot both are in the middle of something that will change their life from here on. While the mother is preparing to finalize the divorce, the trip's main purpose being the packing up of the house, the teenage son is trying to tackle the complicated question of his sexuality. Both of them find an answer, or at least a distraction from, their problems. Young and handsome Clement enters their lives and becomes a source of undeclared rivalry for Elliot and Beatrice.
2. Beats per Minute (2017)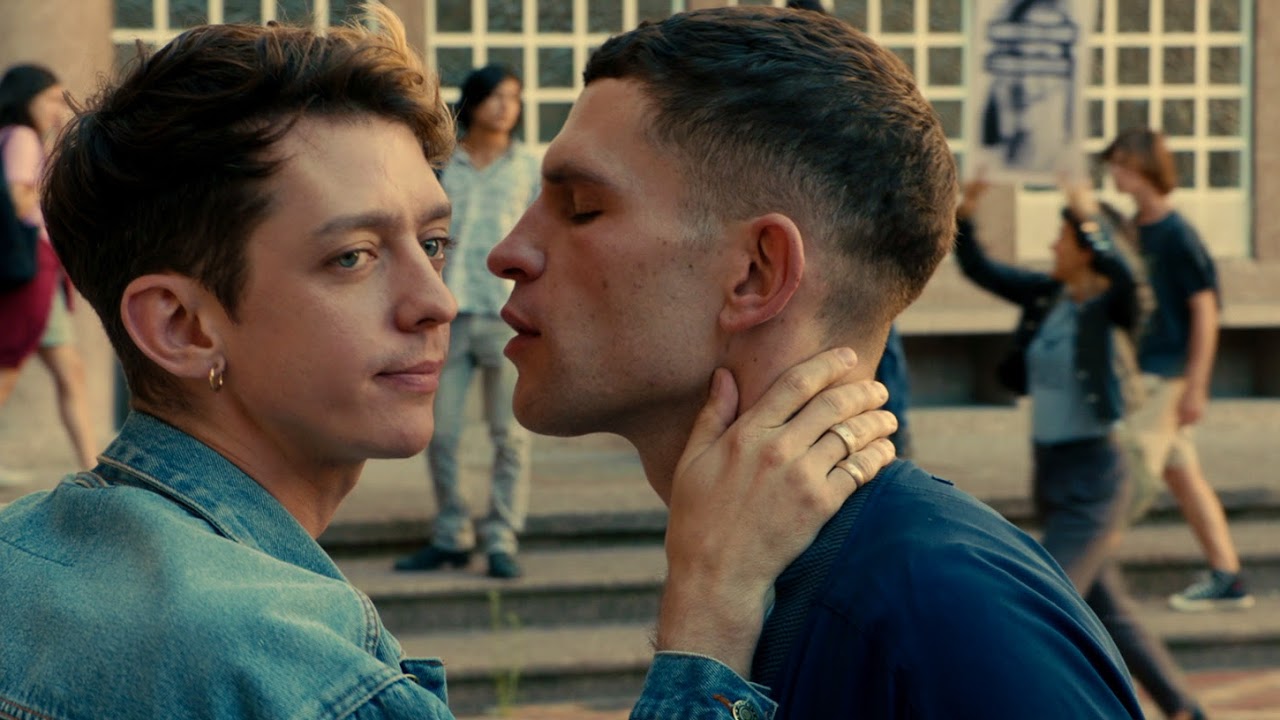 Set in 1990s France, 'Beats per Minute' follows the story of a group of gay men who are a part of the protest group that urges the government to act faster on their declared support for people diagnosed with HIV. The film's story intertwines the political uprising in France with the personal lives of the protagonists. Bringing one of the most important time in the country's recent history on the screen, the film delivers an emotional tale that will make you teary-eyed.
Read More: Best Sad Movies on Hulu
1. Tom of Finland (2017)
'Tom of Finland' is a biographical drama that tells the story of Touko Laaksonen, who is considered one of the most influential figures in the gay community. The film picks up the events after the end of the Second World War. Touko has recently returned to Helsinki and now, has to find a job to keep himself occupied. When in need of expressing your thoughts, you'll find that art serves you the best. Touko, too, felt the same and so, he began to pour out drawings from his mind onto the paper. This was not your usual art; these were the erotic pictures of muscular men. Of course, the artist received backlash from society and his family. But that didn't push him to change his ways.
Read More: Best Christmas Movies on Hulu