Sports documentaries don't have any drama, they don't even show us real sports matches most of the times and most of all those documentaries won't even glorify sports the way full feature films do, so why do we watch them? We watch these documentaries because they show us what's real. They show us what goes on in the minds of real sports personalities just by showing us the reality of their lives. Sport documentaries don't inspire us by showing intense training sessions with cheesy heavy bass hip hop music but they inspire us by showing the everyday disciplined lives of these athletes. Some documentaries even show us the darker side of sports. They expose things that we wouldn't know otherwise because all of that happens behind the screens.
If the real stuff inspires you more than the overly dramatized versions of sports movies, then you've come to the right place. We've made a list of the best sports documentaries out there on Netflix that will be good enough to fire you up for your own good. Some will also give you a dash of the reality that we don't usually get see on ESPN. We've tried covering all the sports that we could find on Netflix, now it is up to you to choose which one of these draws you towards it the most. Here's the list of really good sports documentaries on Netflix that are available to stream right now.
17. Sunshine Superman (2015)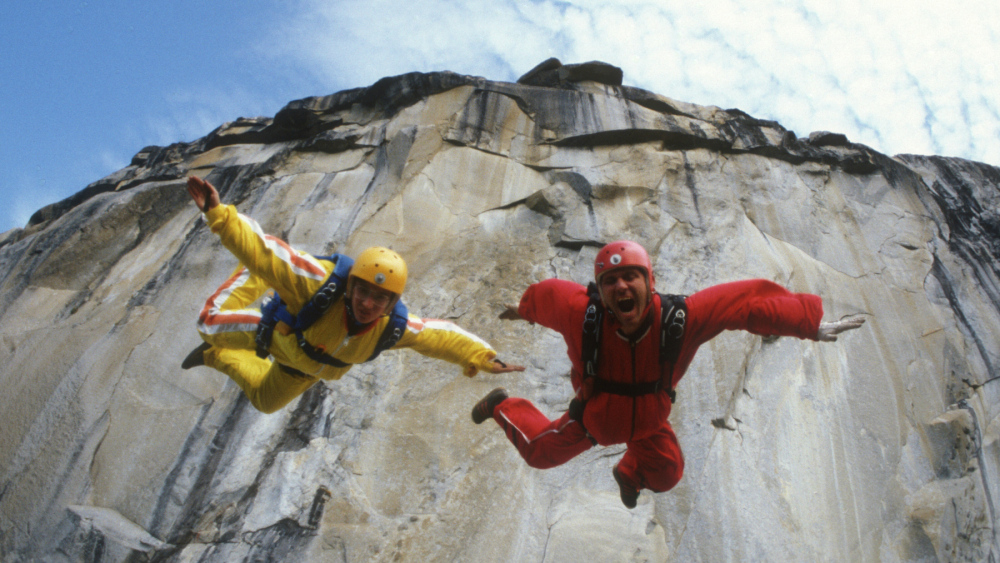 This documentary chronicles the origin of the heart-pounding extreme sport, base jumping. It tells the story of how a skydiver named Carl Boenish took his passion to a whole new level and invented a new adrenalin packed sport which exhibits a more dangerous feat of human flight but also packs more fun for extreme thrill seekers. 'Sunshine Superman' tells the story of a man of action who used all his energy into a sport that involves extraordinary courage. If you suffer from a fear of heights, this movie will make you uneasy in the worst ways possible.
16. Team Foxcatcher (2016)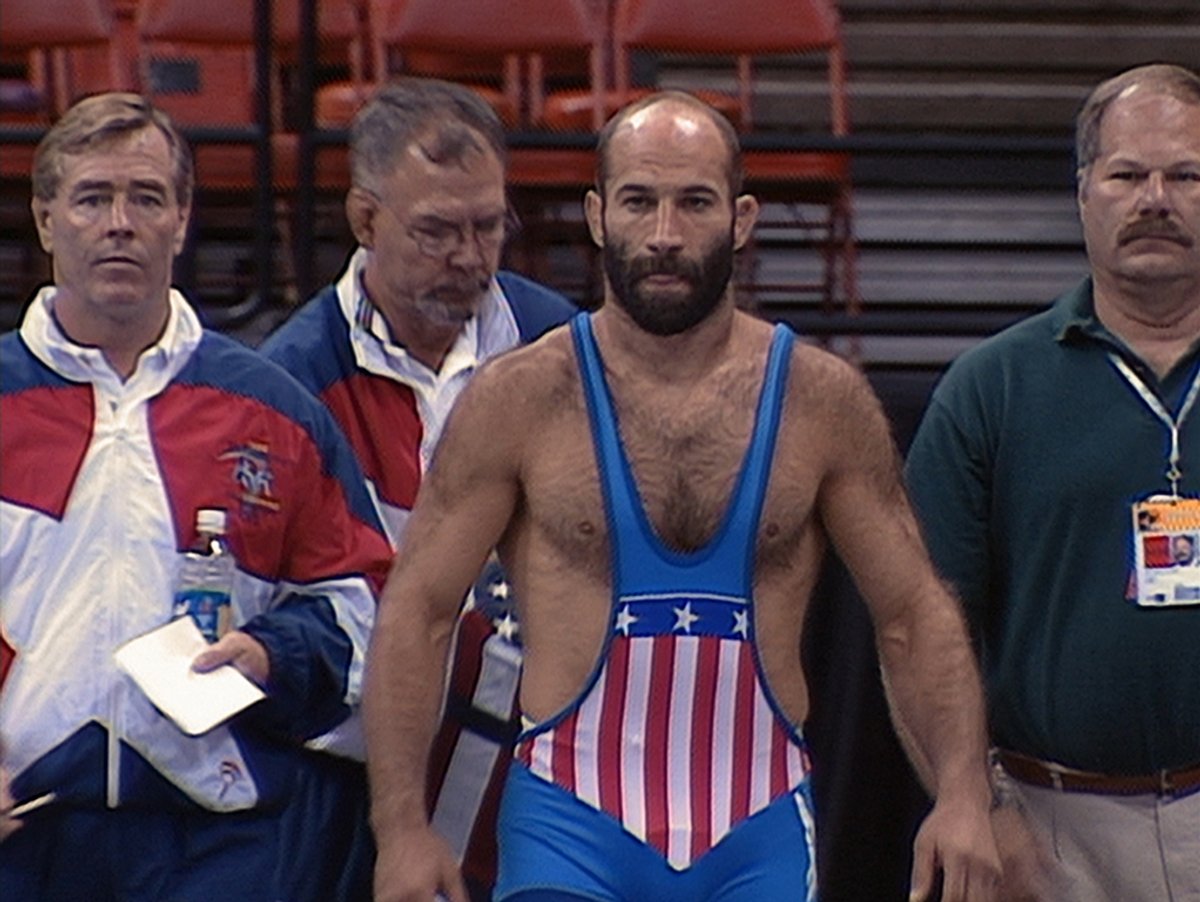 This one came about one year after Channing Tatum's film 'Foxcatcher', capturing all the events that later led to David Schultz's murder. The incident is recounted from the eyes of his widowed wife. The movie offers a very deep insight into Du Pont's paranoia and how all the events led him to feel the way he did through player interviews and also home videos that show us the direction from which all of these events came from. The documentary has been pulled off perfectly by showing nothing but the straight forward truth that can be recalled by anyone who was there at that point in time. The full feature film was also very well done but this one is surely a level above, and if you want to know about the Team Foxctcher, then this is the film you should go for first.
15. Iverson (2014)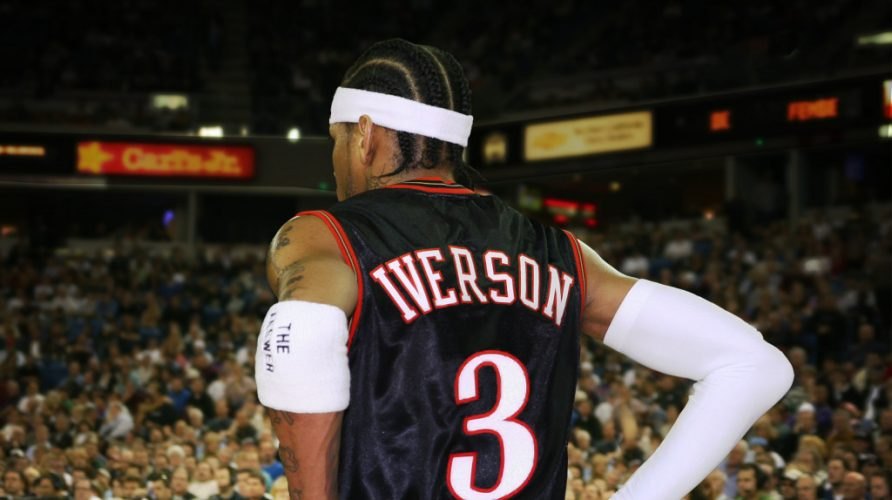 'Iverson' is one name you've probably heard more than once if you ever had a "Basketball Phase" when you were young. Allen Iverson was a great basketball player who overcame all odds as a child and beat his poverty to become one of the greatest basketball players known to us today. But he wasn't just known for his basketball skills, he was also known for his unorthodox style on the court with baggy clothes and also his complex fame that revolved around his defiance towards the modern system. Because of his uniqueness and rebellious nature, he later went on to become an icon the entire youth looked up to.
14. The Battered Bastards of Baseball (2013)
Back in 1973, Kurt Russell's father Bing Russell had started an independent minor league baseball team that included players of the major league that no one else wanted. He was highly criticized for doing this and most baseball fanatics believed that this team would be a definite failure. But the team proved everyone else wrong and went way above everyone's expectations. Later, even Kurt Russell became a part of the team as a player and also the Vice President of the team, which again proved to be a great asset for the team overall. This film is not just for baseball fans but for everyone, just start watching and you'll flow along with the plot of the movie.
13. The Short Game (2015)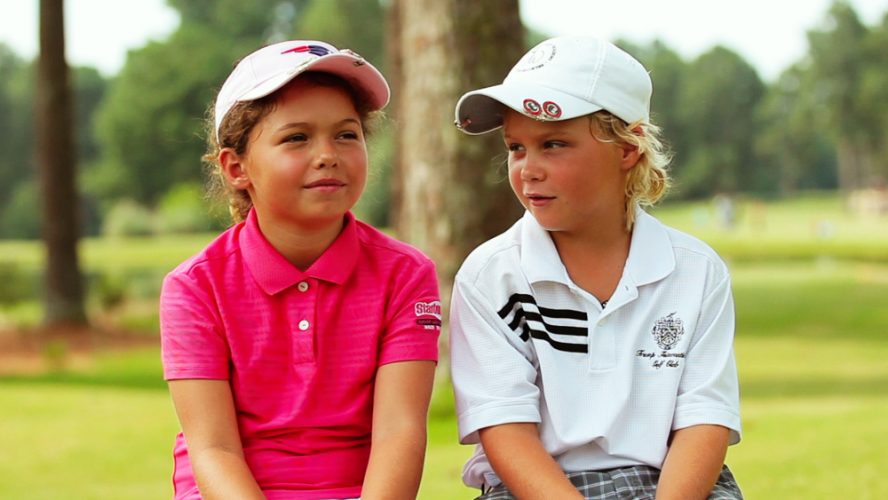 'The Short Game' is a heart-touching documentary of a championship that consists of very young child prodigies competing against each other. This documentary is cute, sweet and creates the right amount of tension at times when you see such young kids in stressful situations of the game. This is the kind of documentary you can watch with anyone, your family, your kids or your partner. You'll go through all kinds of emotions while watching this; there will be times when you will cry with these kids and then there will also be a time you'll laugh at their goofiness. Overall, it is a great sports documentary that can be enjoyed by pretty much anyone.
12. Icarus (2017)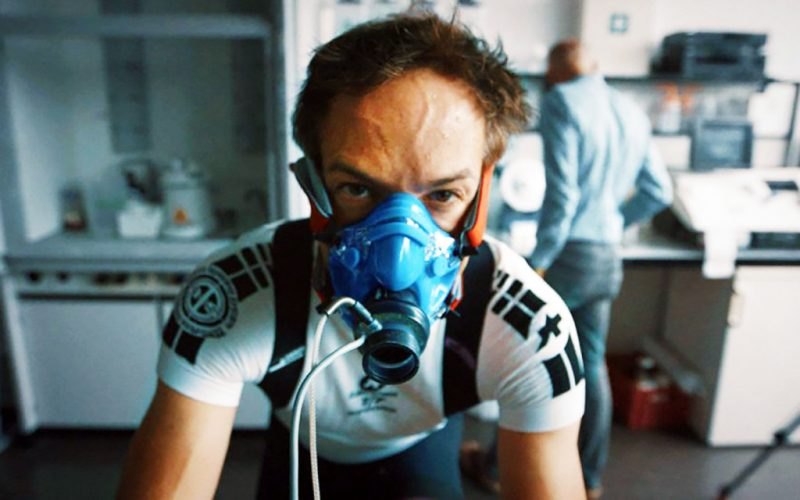 'Icarus' is an outstanding documentary and truly stands out from most others on this list because it does not send out a positive message. It starts off with the story of filmmaker Bryan Fogel who only wanted to make this documentary with the intention of revealing the truth about doping in professional sports. But on his journey to expose the truth about doping, he runs into a Russian scientist which turns the entire phase of this story in a completely different direction and lands Bryan Fogel in the middle of one of the darkest sports conspiracies ever known. This documentary shows us a reality that is rarely shown anywhere else. It sends out a message that a lot goes on behind closed doors and behind the screens; things we are not at all aware of and things that go beyond our imaginations.
11. The Carter Effect (2017)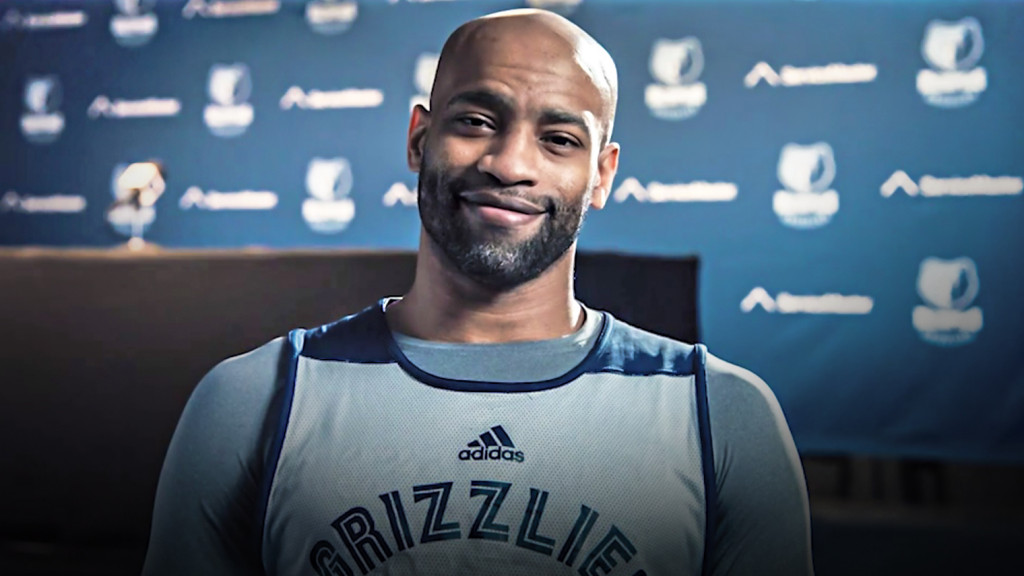 This movie is for all the Toronto Raptors fans out there who want to know more about the 6 feet 6 inches tall, eight-time NBA all-star Vince Carter. Canadian basketball is what it is today all because of this man and his success as a player for the Raptors. There's a reason why this man was known to be "half man half amazing" and of course, his insane dunking abilities never get old. 'The Carter Effect' is a great film that can be enjoyed by all the basketball fans out there.
10. GLOW: The Story of Gorgeous Ladies of Wrestling (2012)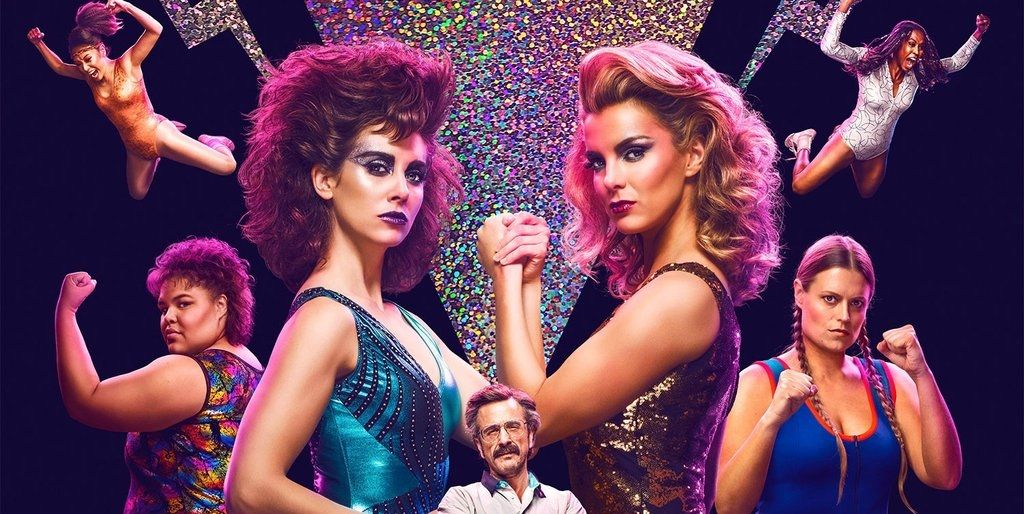 I remember not agreeing with my father when he told me that the wrestling in WWE was fake and all of it was scripted. But as I grew up, I came to realize that he was right but just because it was scripted does not mean that the stunts they perform in the ring are not real. These wrestlers do at times put their lives on the line for our entertainment. 'GLOW' tells one such story of the first women's wrestling show that was started, and it revolves around the lives of those who were a part of it. They talk about how GLOW left an impact on their lives forever from all the injuries that they've experienced and also the emotions they had to go through all along. All of it together makes it in an exciting and influential journey full of lessons.
9. Ice Guardians (2016)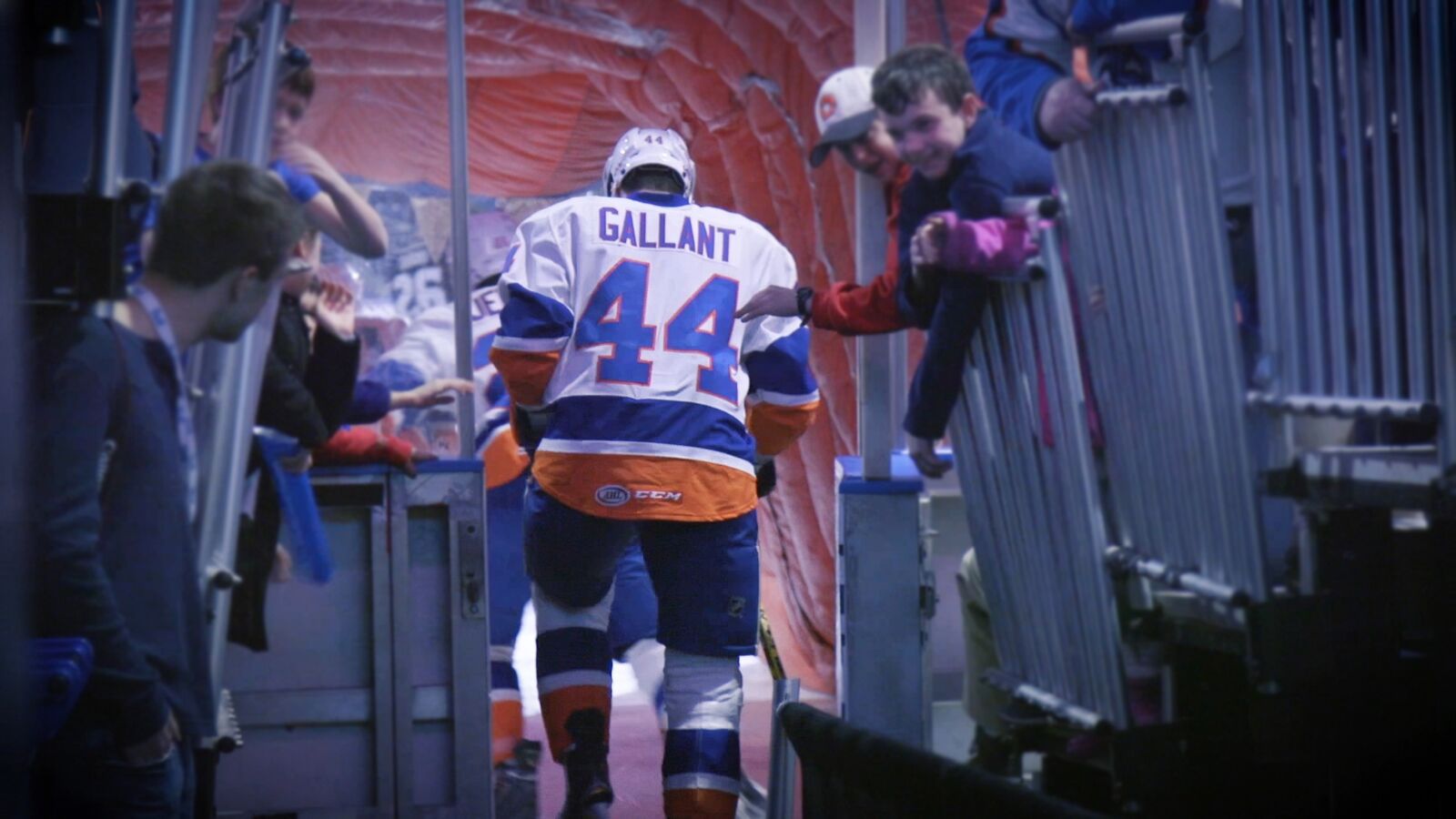 The movie shows the struggle of ice-hockey players who played the role of enforcers and were trying to get ranks to get into the major leagues. But that wasn't their only struggle, the requirement for their position or role in ice-hockey teams was soon starting to fade. The movie presents some really interesting statistics about the concussions that occur during the game and not from the fights in the game. It also touched upon the emotions of the enforcers/fighters of the teams which always had an impact on the opponents and how enforcers at times would also come into agreements with the opposite teams so that they could later play another match. The movie is overall very entertaining and exciting as it walks us through the life fighters who fight hard to stay in the sport.
8. Barca Dreams (2015)
"Barca: more than just a club". I'm sure most Barcelona FC fans would be familiar with this saying. The movie sets out to prove it that Barca FC is a lot more than just a club by featuring the lives of star players that play for the time which includes Lionel Messi, Xavi Hernandez, and Andres Iniesta along with their prestigious coach, Pep Guardiola. The film also shows how the club has managed to win the hearts of all the football fans all over the world and how it manages to outshine all others. For all the Barcelona and football fans out there, you should really watch this one.
7. Fittest on Earth: A Decade of Fitness (2017)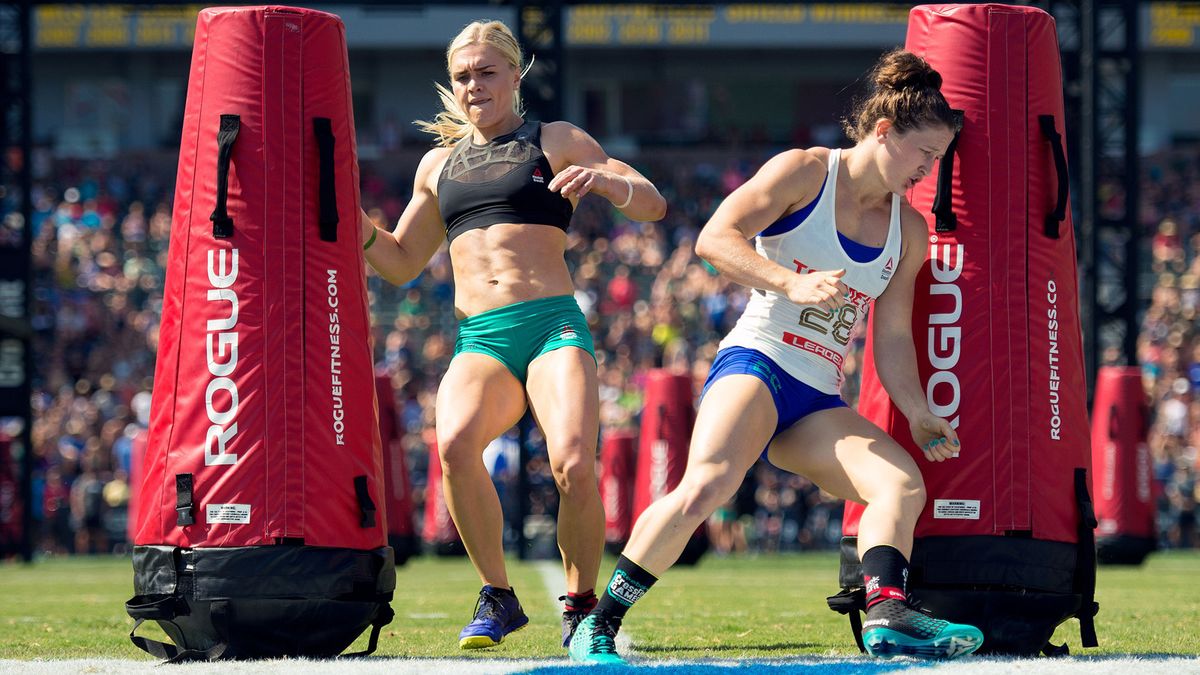 CrossFit has revolutionized the fitness industry in the past few years. It came in like a storm and is still out there as impactful as ever, but people hold a lot of mixed opinions about it. On one hand, people believe that CrossFit completely defines the word fitness because it involves the perfect combination of strength, speed, endurance, and agility but then, on the other hand, the movements in CrossFit have been heavily criticized for being an easy way to getting injuries. Now whether you are into CrossFit or not, this documentary which showcases the Reebok CrossFit games, will surely inspire you to workout and push yourself harder each time you're out there in the gym burning off some heat. The CrossFit games is a competition where the fittest athletes from all around the world compete with each other to prove that they are the fittest humans alive.
6. The Dawn Wall (2018)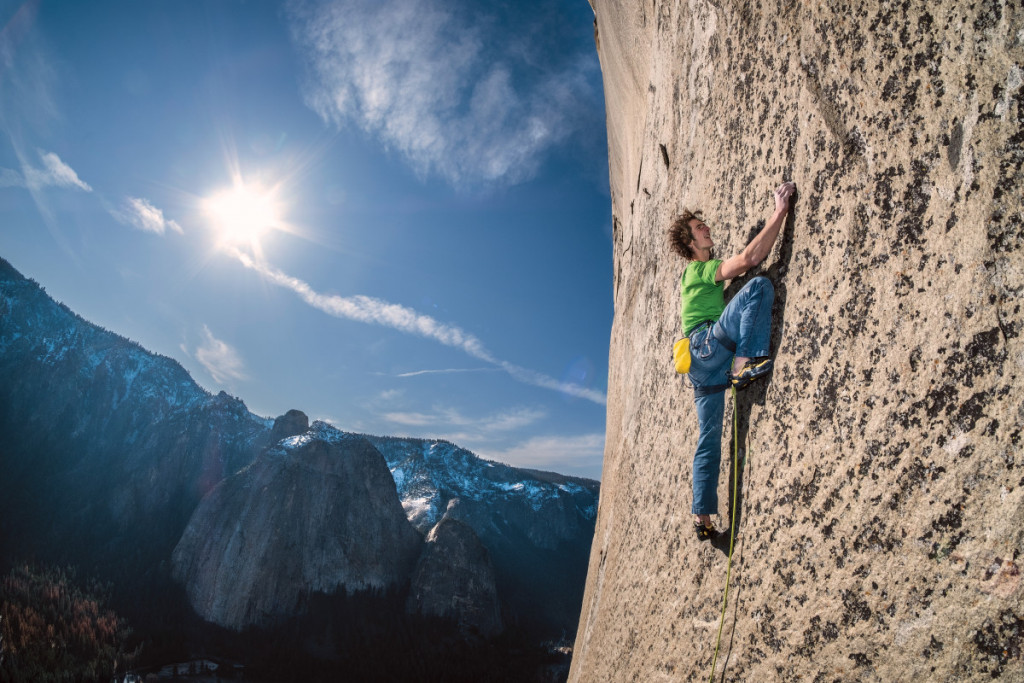 'The Dawn Wall' shows us the brave and adventurous story of Tommy Caldwell and Kevin Jorgeson who free climb the 3000 feet Dawn Fall of El Captian. The movie also shows a glimpse into Tommy Caldwell's past and all the events that led him to climb the wall. Tommy Caldwell had lost his finger at the age of 22 when he was kidnapped in Kyrgystan but this made him even more determined to become the climber he wanted to be. The documentary shows us that dedication and obsession, when these two go together, you become absolutely limitless and anything in the world becomes a possibility.
Read More: Best Murder Mystery Movies on Netflix
5. Undefeated (2011)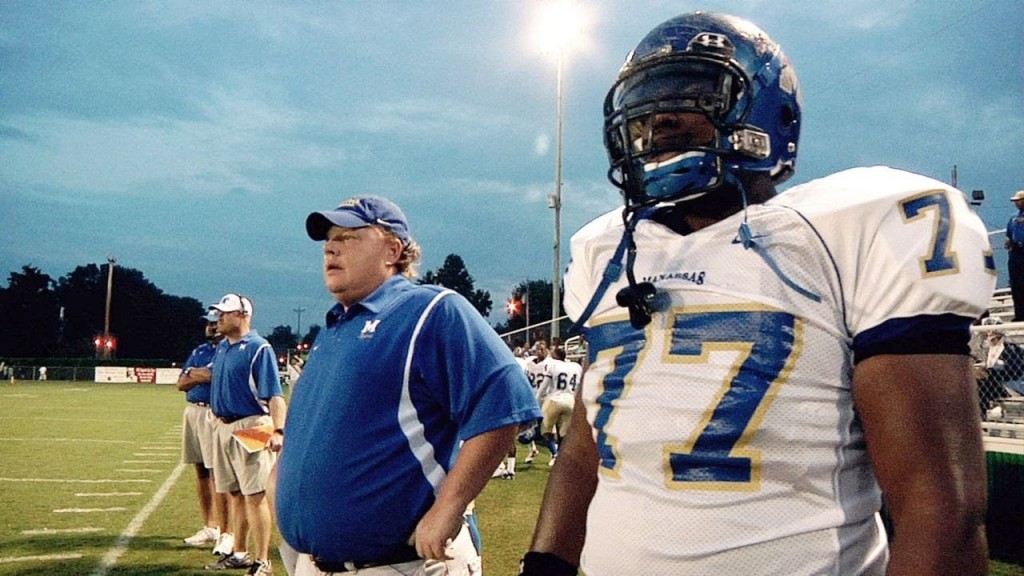 'Undefeated' features a documented film that revolves around the lives of three underprivileged boys who get the opportunity to play for Manassas Tigers football team and a coach who mentors them and teaches them lessons not just on the field but off it as well. Coach Bill Courtney changes the lives of these students by showing them that there's still hope. This documentary also won an Academy Award for the Best Documentary and it definitely proves to be Oscar worthy.
4. The Great Alone (2015)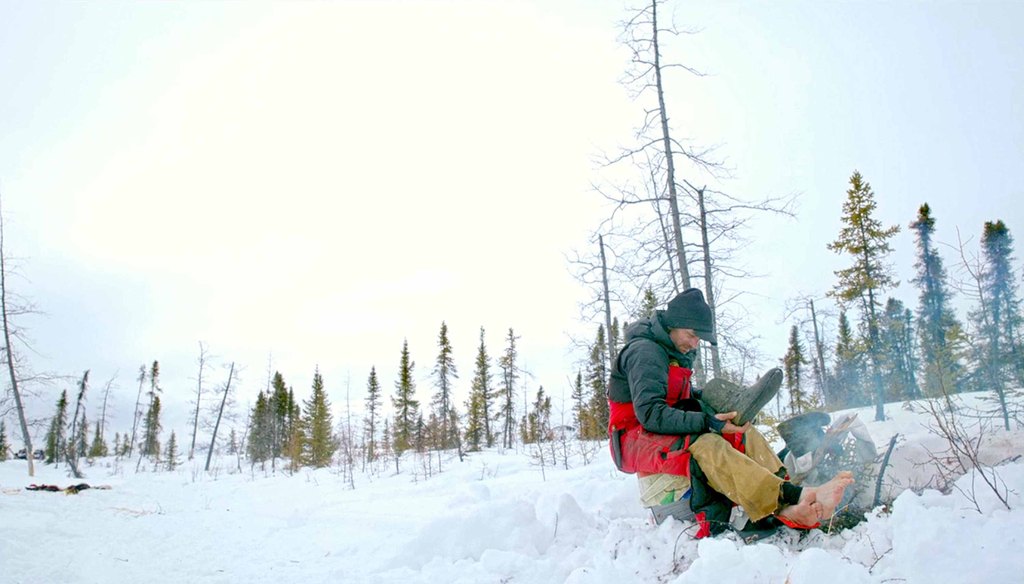 'The Great Alone' is the inspiring story of a man named Lance Mackey who has battled poverty, addictions and even cancer but he still comes back to be a part of the world's toughest race called the Iditarod Trail. Competing in this dog sled has a been a tradition since generations and he, too, has proven to be the greatest champion in the past few years. But this time, he's back with a dedication stronger than ever to win this grueling race that spans across the Wilderness of Alaska for 1000s of miles.
Read More: Best Crime Documentaries on Netflix
3. I Am Bolt (2016)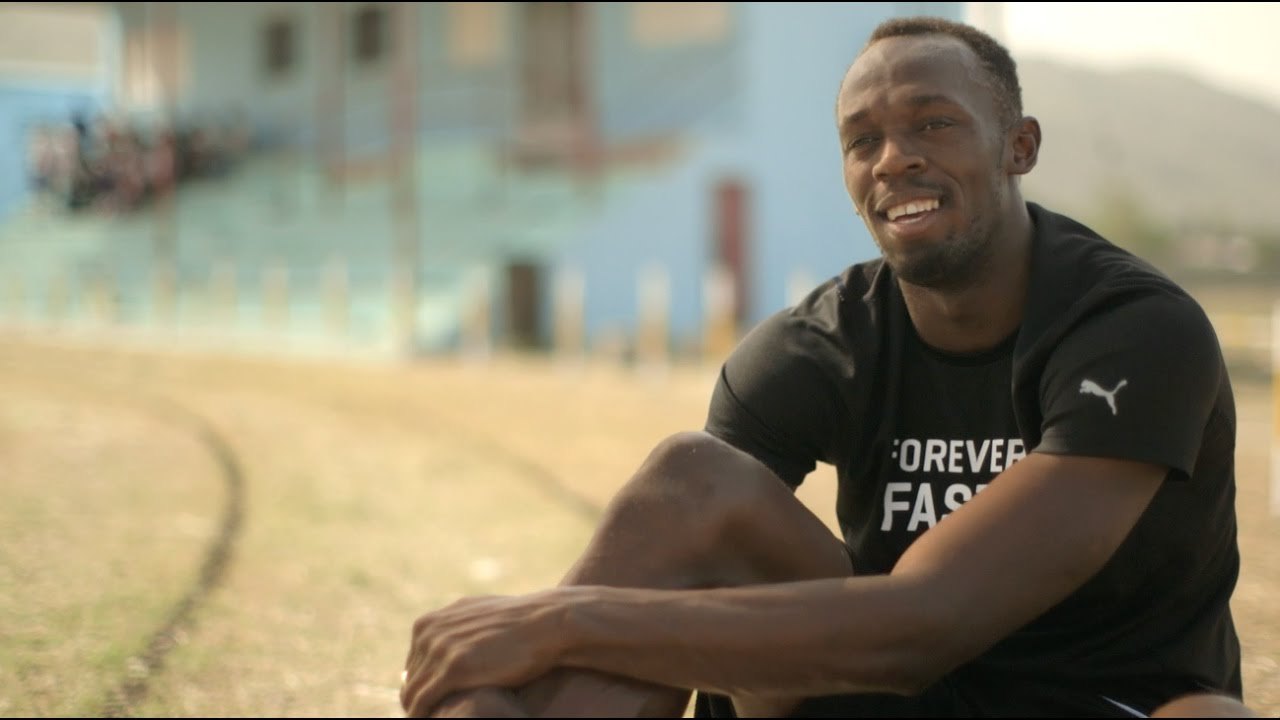 This documentary is a good representation of the legacy of the legendary Usain Bolt. It follows his down-to-earth lifestyle and his preparation for 3 Olympics in chronological order. You'll gain a true appreciation for this man and his brilliance after watching this film, and you'll also get a fair understanding of what it takes to be a champion. The movie makes a great impact on you if you don't know much about him already and if you do, then just try to watch and enjoy this documentary for what it is.
2. The Endless Summer (1966)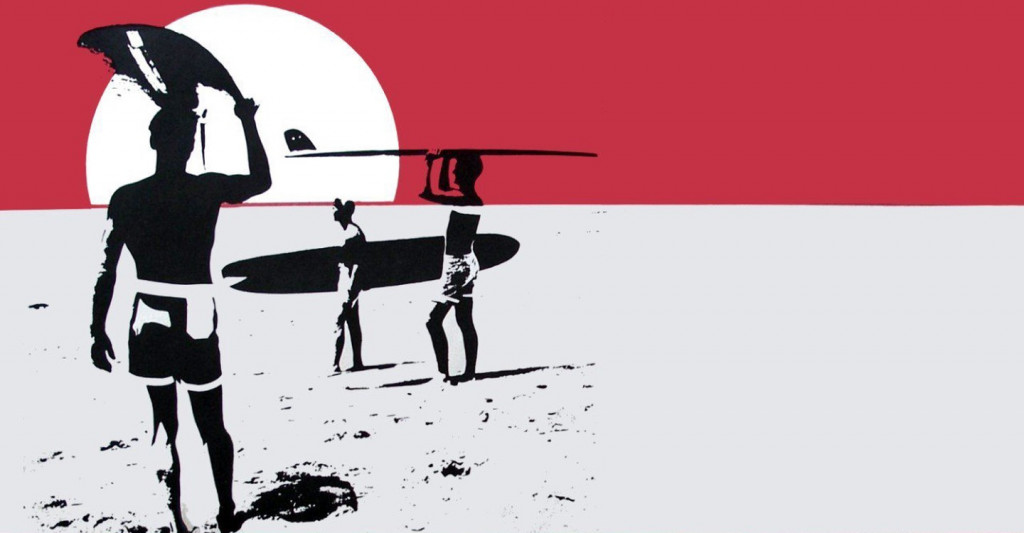 'The Endless Summer' follows the journey of three surfers across different lands who search for the perfect waves to surf on. The film is beautiful and anyone who loves the ocean will enjoy watching this film. It sweeps you away from one beach to another where the three surfers glide through the most beautiful waves. This one is the perfect eye candy for all the surfers out there and others can truly enjoy its calm and peaceful tone of storytelling.
Read More: Best War Documentary Movies on Netflix
1. Born Strong (2017)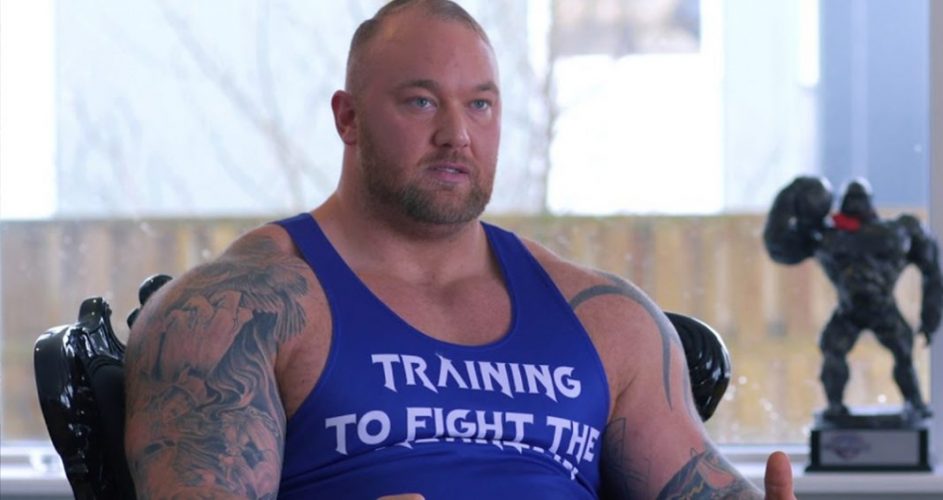 Four giant 400-pound men compete with each other in the Arnold Strongman Classic competition to win the title for the strongest man alive. One of these men is known to most people as The Mountain from 'Game of Thrones', he represents his home country Iceland and is also the youngest competitor amongst others who represent England, US, and Lituania. Watch these monsters of humans who are willing to do anything to take the strongest man alive title home with them.
Read More: Best Dog Movies on Netflix