Hailee Steinfeld is an American actress and singer. She made her debut with the 2010 Western 'True Grit, which fetched her an Academy nomination. She has since appeared in mainstream and indie movies, some of which have critical and commercial praise. Collectively, Steinfeld has seen great success in her small career, bagging a nomination in each of the main category awards. Here is the list of top Hailee Steinfeld movies. Happy reading!
10. The Keeping Room (2014)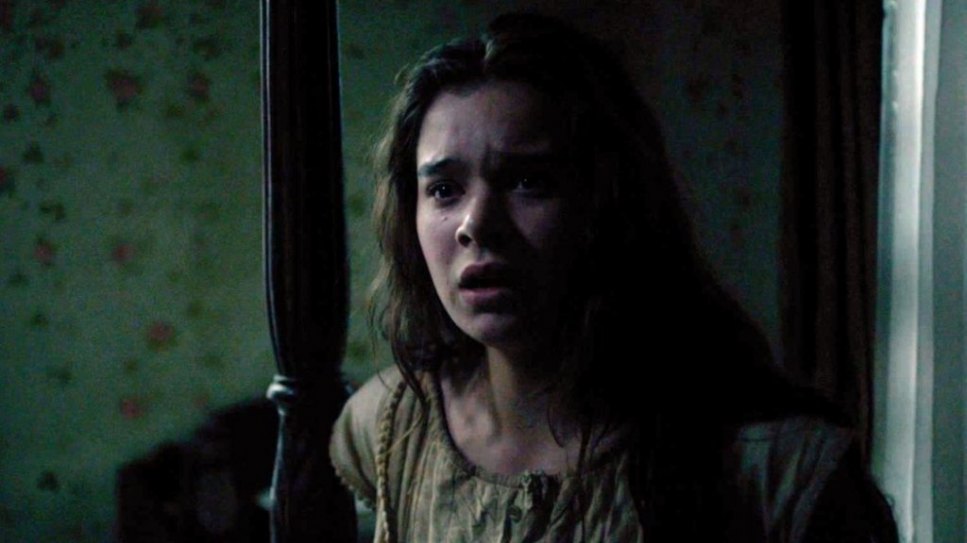 I certainly didn't expect much from 'The Keeping Room' as I first sat down to watch it. An experimental cast, an unknown director, and a slightly alerting premise didn't appeal much. But as the movie went on, things started to take shape and gauge my attention. By the end, the movie makes a positive and significant impression on the viewer, emerging a successful and immersive thriller film. Its smart and ironic use of racial and social segregations is interesting and certainly calls for a watch.
9. Pitch Perfect 2 (2015)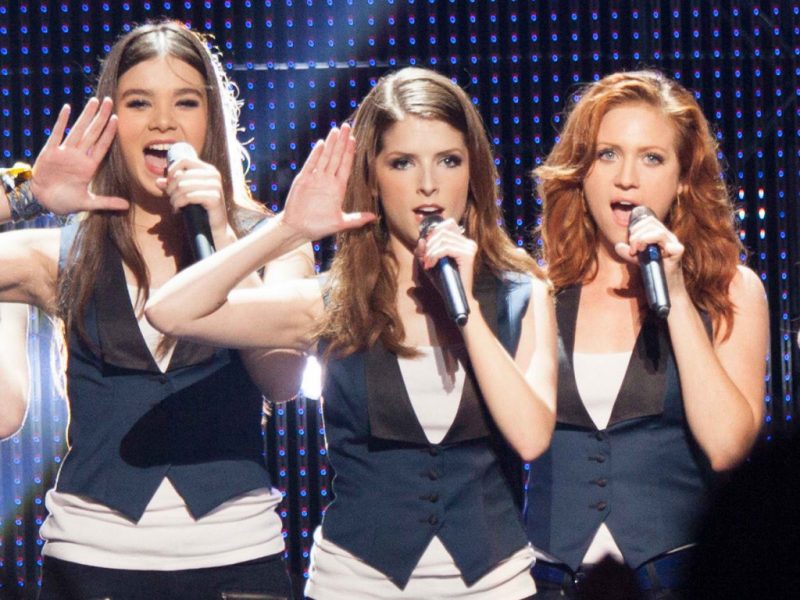 'Pitch Perfect 2' carries on from where its glorified predecessor left. The Bellas bathe in their newfound fame and eminence and rule the roster three years after they beat a male acapella group to clinch the national singing competition. However, calamity strikes when a wardrobe malfunction leads to them being disbarred from the ICCA. Looking to redeem their image, the group decides to participate in an international competition of champions, thereby taking a big risk. Devoid of layers and cinematic depths, 'Pitch Perfect 2' is still enjoyable and a praise-worthy follow-up to its more successful and emotional predecessor.
8. Barely Lethal (2015)
Megan, a professional assassin, gets drawn to the lives of other teenagers her age and decides to give up her life and starts a new one. She fakes her own death and joins the ranks of the "normies". Trouble comes seeking her and her group of friends as her employers discover her farce. With a convoluted plot and an incohesive narrative structure, 'Barely Lethal' runs on fumes and is in violation of common sense. It finds itself is clearly confused about its intended audience, starting with the icky title, a pun on the porn label that selects and photographs models to emphasize their youth. All said, the movie is fun-enough and will definitely act as a great stress buster.
7. Ender's Game (2013)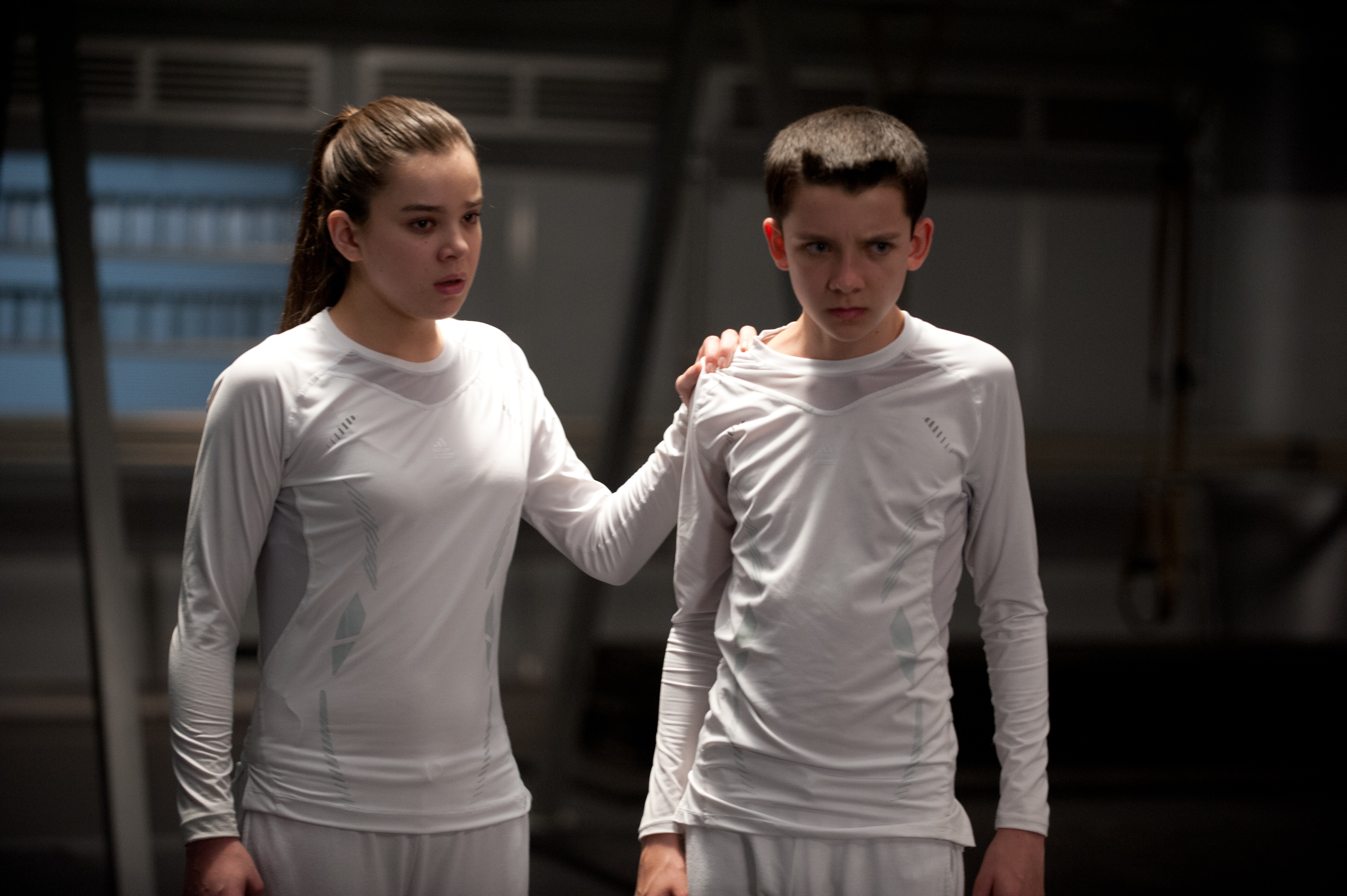 'Ender's Game' is pretty unique with its premise. Foregoing maiden foreign invasions on earth, it instead covers the preparation and eventual assault on the foreign species by the inhabitants of the earth. The film sticks close to Cadet Ender after he shows exceptional skills academically and in the field. He then trains to become a part of the army that will facilitate the impending attack. This is where the film falls off. Too much time is devoted to Ender's character, without empathy, that becomes difficult to see him on screen. Other than that, as an individual ode to Ender, the film is perfect, but a bit shoddy otherwise.
6. Ten Thousand Saints (2015)
The multi-layered story takes place across the country, as the characters keep moving, giving the film a hurried feel. Jude is a rebellious sixteen-year-old who goes to visit her dad Les in NYC with his best friend Teddy. Les' girlfriend's daughter, Eliza, has sex with Teddy and gets impregnated. After Teddy's death, she seeks his half-brother Johnny on Teddy's insistence. They, along with Jude form an unusual bond and live as a family. 'Ten Thousand Saints' is deceptively lively with its script and brave with its structural style. It comes undone, though, trying to stretch and impede its thematic undertones, but still offers enough for the viewer to see it through.
Read More: Anna Kendrick Movies
5. Hateship, Loveship (2013)
Kristen Wiig stands out as the shy and self-effacing Johanna. The film is built around her character and the relationship she shares with no one in particular. The latter is rectified as the movie progresses, deftly preaching the script's scarce emotional depth and the camerawork's efficacy. It is the outlandish characters and their drive that keeps the movie going, eventually running out of fuel in the end.
4. Begin Again (2013)
A divorced record label executive and an emotionally vulnerable and talented artist find each other to provide new meaning to their lives. 'Begin Again' lets go of unnecessary character foreplay and instead lets the magic of music and the story take precedence. What the movie does so well is minimalizing its structural and technical requirements and affords enough time and legs to its characters to shine and grow on you. It's carefully observed humaneness and the character of people during difficulties in life is satisfactory and certainly makes it an introspective peek into the vagaries of love and life.
3. The Homesman (2014)
'The Homesman affords plenty of opportunities to its characters to make plot-altering decisions. Its richness in providing its characters enough space to develop and come ashore with consequences of their actions is almost envious. George, portrayed by Tommy Lee Jones in yet another prodigal performance, is requested to help a farm-woman, Mary, who just saved his life, to transport three mentally insolvent women across the country area. A rare 21st-century Western without shootouts or explosions, that paints a striking portrait of two individuals unable to find a happy ending, hard done by the brutalities of time and their place.
2. True Grit (2010)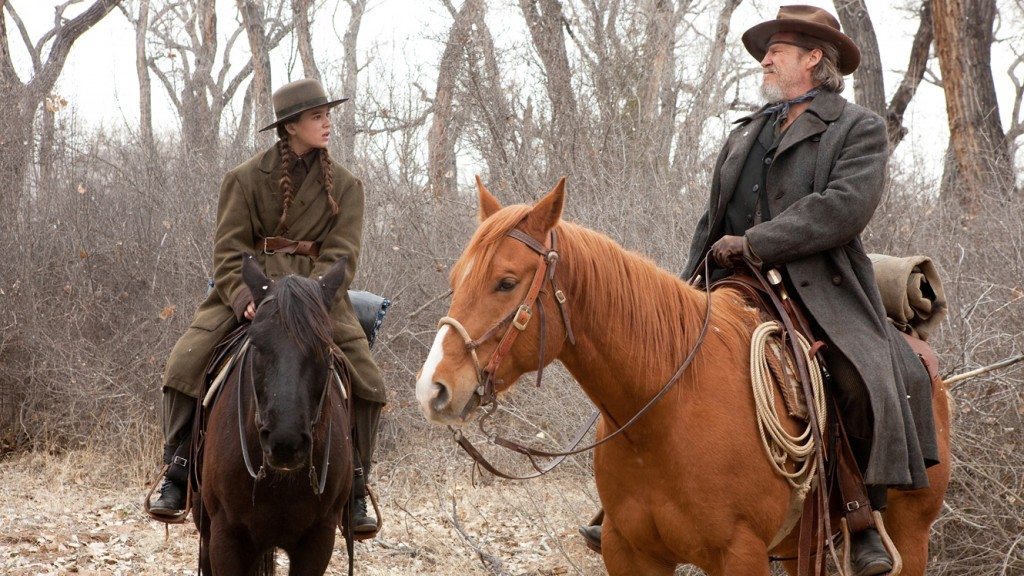 After her father is murdered, 14-year old Mattie steps up and engages a semi-retired, cantankerous US Marshall Reuben, to track down the perpetrator. Initially struggling to cooperate, the two develop a close bond as they traverse ahead in their journey. The wide shots in the movie dominate the screen time and almost in a braggish cadence shows off the film's grandeur production values. Populating their narrative with pleasing visuals and motivated characters, the Coens bring their typical brilliance and dark humor to the fore and deliver a virtuoso effort behind the camera. Veteran Jeff bridges and newbie Hailee Steinfeld give award-worthy performances to make the film a success.
1. The Edge of Seventeen (2016)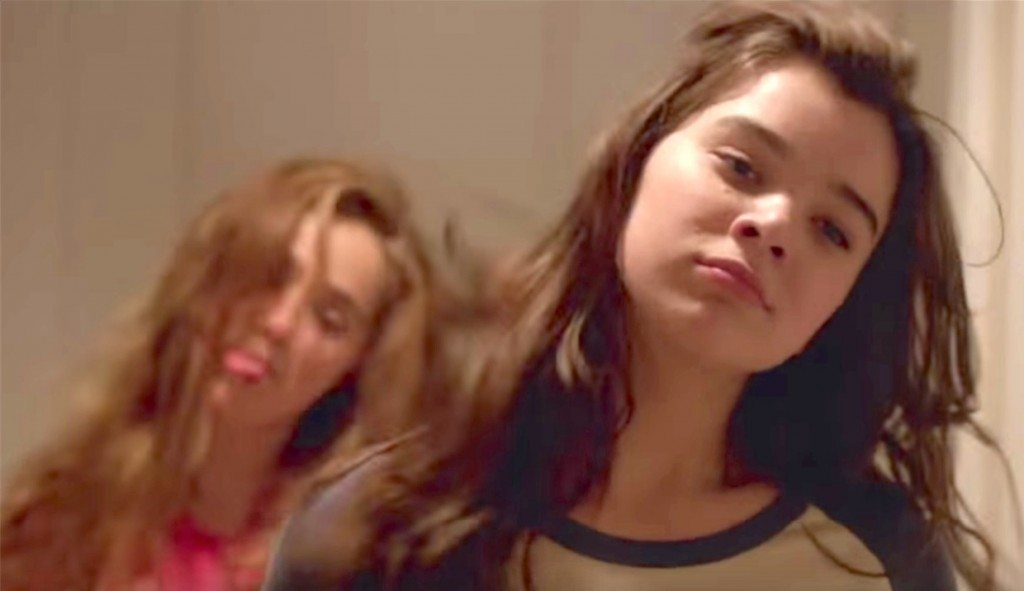 Tackling adolescent problems isn't easy. Not in real life, and certainly not on celluloid. 'The Edge of Seventeen', though, takes in its stride the challenge and emerges resoundingly triumphant. At the center of its world in Nadine, a self-effacing and confused teenager, who struggles personally in relationships with her brother and mother. When her best friend starts dating her brother, all hell breaks loose for Nadine, setting her on a dangerous course ahead. Beautifully and realistically written, 'The Edge of Seventeen' admirably draws up its colorful and relatable characters with their empathetic problems. Hailee Steinfeld steals the show, while Woody Harrelson quietly shines in the background.
Read More: Keira Knightley Movies