One thing's for sure – this list is going to be "Legen…Wait for it…Dary". Neil Patrick Harris is widely renowned for his showmanship and his celebrity status than anything else. His acting skills are well known and widely cherished, and his diversity as an actor is hardly questionable, based on his roles – from humorous, rib-tickling to intense, grey-shades to sarcastic and pun-intended to negative roles. He is also one of the select few actors on the younger side, having the privilege to host the Oscars, along with the distinction of being the first gay man to do so.
Apart from being a host to many awards shows like Tony Awards, Primetime Emmy Awards, et al, he's also the recipient of many, including Primetime Emmy Award. In his career which has spanned across close to three decades, the 45-year-old actor-producer-writer-philanthropist-magician continues to be an inspiration and a father of two. Married to David Burtka, a Polish actor-turned-chef who also appeared in 'How I Met Your Mother', Neil Patrick Harris came out openly as a gay in 2006. While he had been rocking across film, TV, theatre, and singles from quite some time, starting from the age of 15 in a blockbuster television series, he remains a tad underrated as far as his contribution to cinema and theatre is concerned. In this list, we've brought you the list of his top films and TV shows that are a must watch for his fans. Be prepared to get your socks knocked off. You can also watch some these best Neil Patrick Harris movies on Netflix or Amazon.
11. The Best and the Brightest (2010)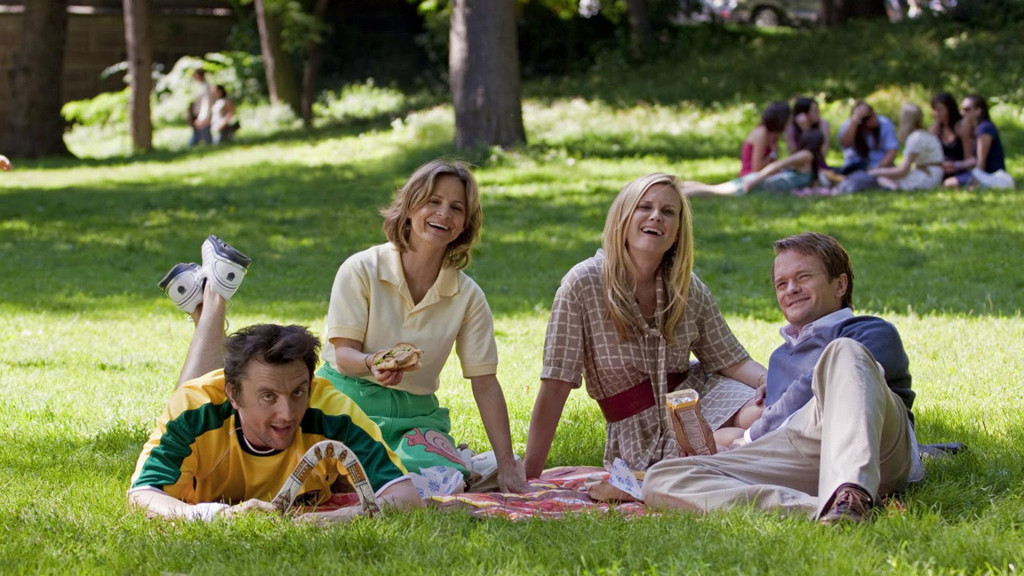 The only reason why this film is on the list is that of Harris' leading role in it. A movie that kinda-sorta reminds us of 'Hindi Medium (2017)', the Irrfan Khan's blockbuster, 'The Best and the Brightest' starts with a couple – Jeff (Neil Patrick Harris) and Sam moving into NYC with their 5-year-old daughter who is late to be admitted into school for the current session and might miss a term. With the help of an admission consultant, they resort to all kinds of trickery to get her daughter in, including playing imposters. 'The Best and the Brightest' was way ahead of its time, otherwise, it would probably have received the same response as did 'Hindi Medium'. Also, this movie went mostly unnoticed by many except for NPH's die-hard fans.
10. The Smurfs (2011)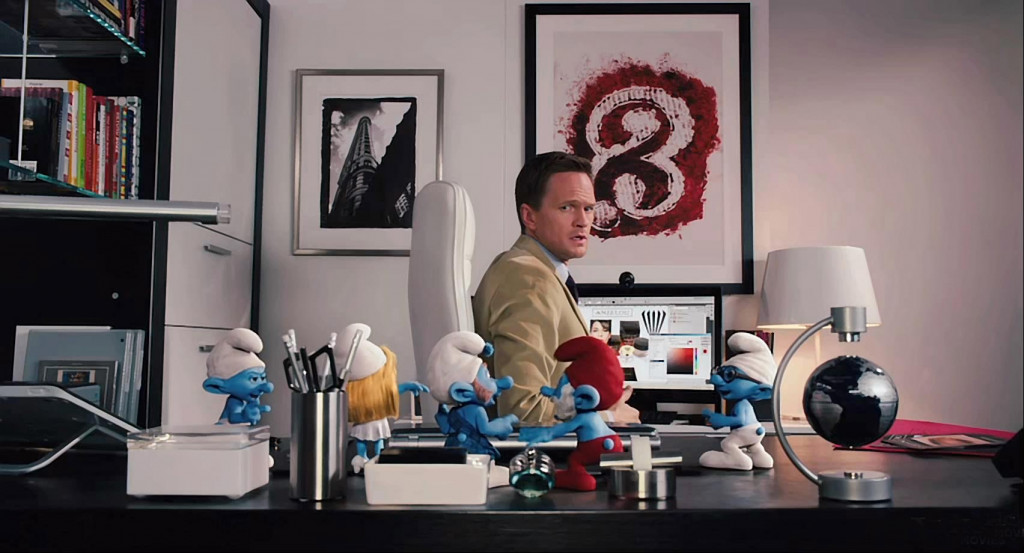 A mix of live-action and animation, 'The Smurfs' franchise has seen mixed reviews and unmatched fan-following. Neil Patrick Harris could be seen playing Pat Winslow in the live-action part, wherein he and his apartment come to the Smurfs' rescue and the latter end up in his house after making amends with Pat and explaining him of the situation. Patrick and the Smurfs could be seen fighting the Gargamel in both the movies, notably, both the movies were ended on a cliffhanger. Although the 'Smurfs' franchise has had a niche set of audiences, the blue wonders along with Harris' unmatched sense of humour would take you by surprise more often than not.
9. A Million Ways to Die in the West (2014)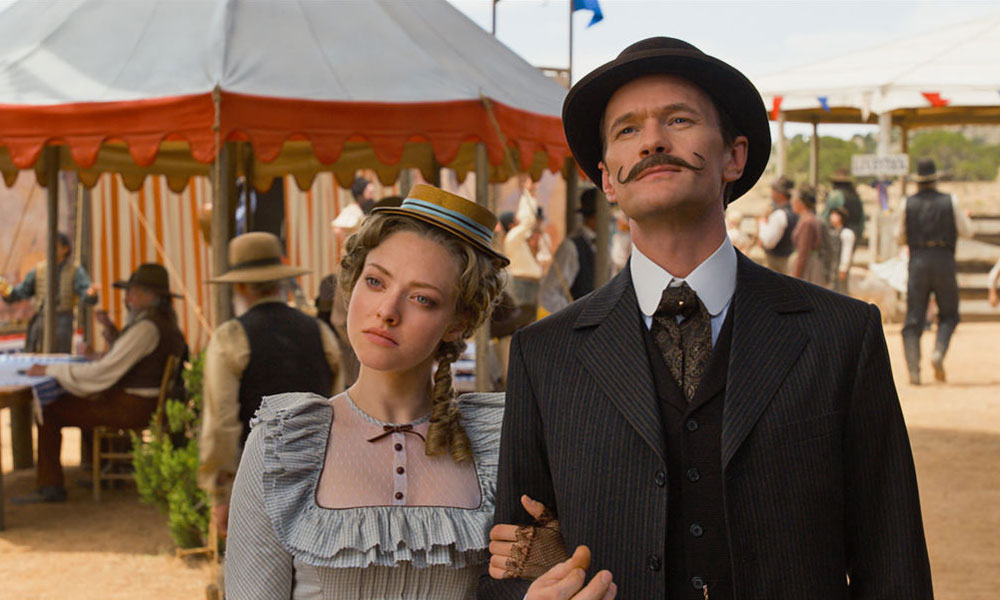 Set in the 1880's Arizona, the film is a satirical take on how people die in the west of America. And boy, they do. Although Seth McFarlane is the whole and soul of the movie, the other members of ensemble cast have been put to use really well, including Neil Patrick Harris. With eccentric lines, such as "everything that's not you wants to kill you", to name a few being angry hooligans, outlaws, drunk fellas, doctors, raging bulls, flash fires, fairs, drunken "horsing", et al, the narrative follows the story of Albert, a farmer who is enthused after the arrival of Anna in town while he has to brave a vicious gun-fighter in the area. Harris is seen playing Foy, a moustache-sporting owner of a grooming products' store.
8. Doogie Howser, M.D. (1989–1993)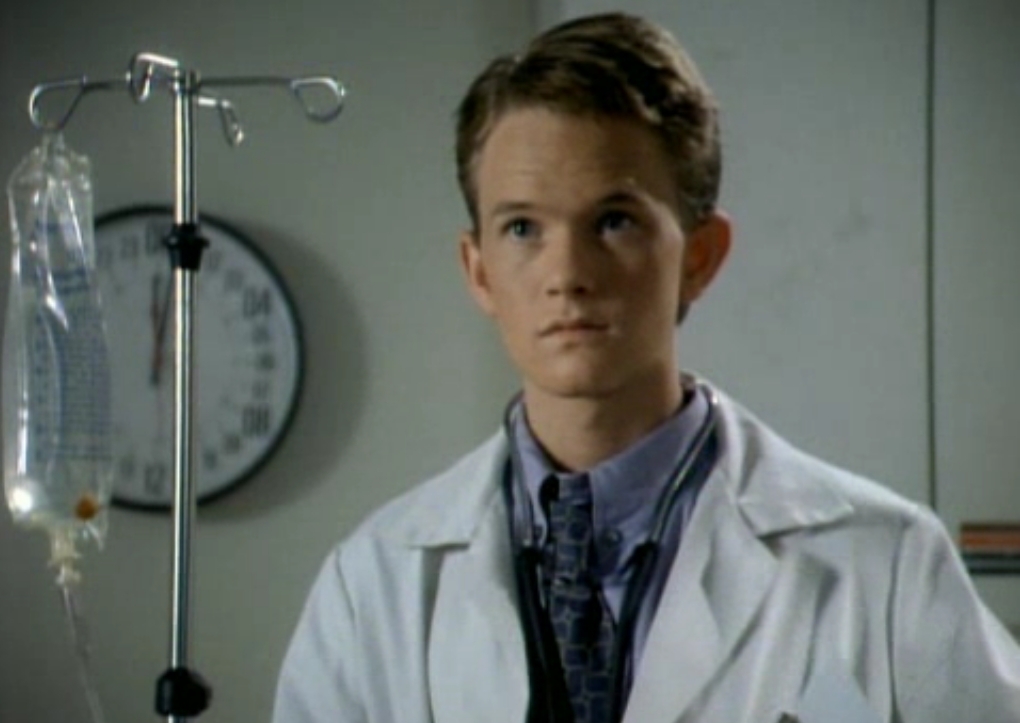 We get to see a 14-year-old Neil Patrick Harris in the titular role which is a commendable accomplishment for the actor himself. 'Doogie Howser, M.D.' soared in popularity in the 90s and features a teenager boy who graduates from Princeton at the age of 10 and finishes up his medical degree to become the youngest resident doctor of the country. He's a resident surgeon in LA and has to cope with the general "adult" stuff along with his boyhood turning to teenage while living with his parents. Although the show's ratings fell consistently, there was no dearth of popularity, attention and limelight that NPH received as a young adult artist.
7. Harold & Kumar Escape from Guantanamo Bay (2008)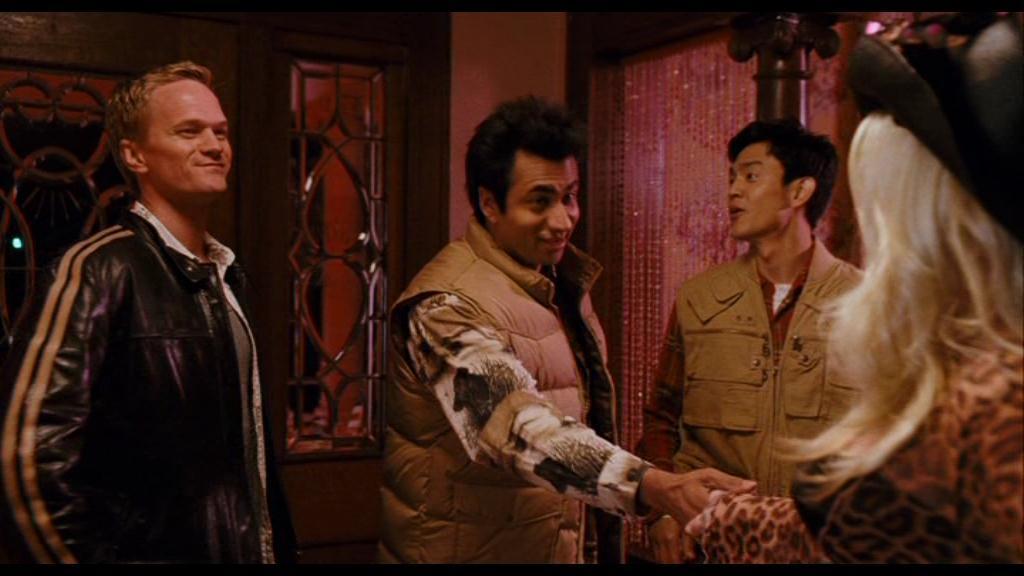 The follow-up movie of the 'Harold & Kumar' series, as the name suggests, is when Harold and Kumar somehow end up in Guantanamo Bay and the movie highlights the comedy of errors that lead to their escape. Neil Patrick Harris is seen playing a toned down, promiscuous, drug-addicted version of himself, who attends brothels with Kumar and Harold during their escapade from Ron Fox, the Homeland Security agent who's constantly behind them. The non-sensical cocktail parody is too good at a few places, whereas equally bad in some of them. Still, the movie was able to make close to four times its budget despite the veiled shortcomings.
Read More: Famous Gay Actors
6. Starship Troopers (1997)
A film that was rendered the "popular" status in the day-to-day lingo despite all the negative criticism it received, 'Starship Troopers' also went on to be nominated for the Best Visual Effects category of 1998 Academy Awards. The story revolves around a mobile infantry unit which is on its galactic quest to defeat the "arachnids" or the insectoid bug-species in the 23rd century. Rico, Carmen, and Carl (Harris) are college buddies who enlist for the federal service in different departments notably mobile infantry, flying and military intelligence. They must join the forces and smartly outplay the invading bugs in their home-planet. The movie though was panned for lack-lustre performances and the unwanted gore, it still reminds us of the 90's era alien-invasion movies if nothing else.
5. A Series of Unfortunate Events (2017-)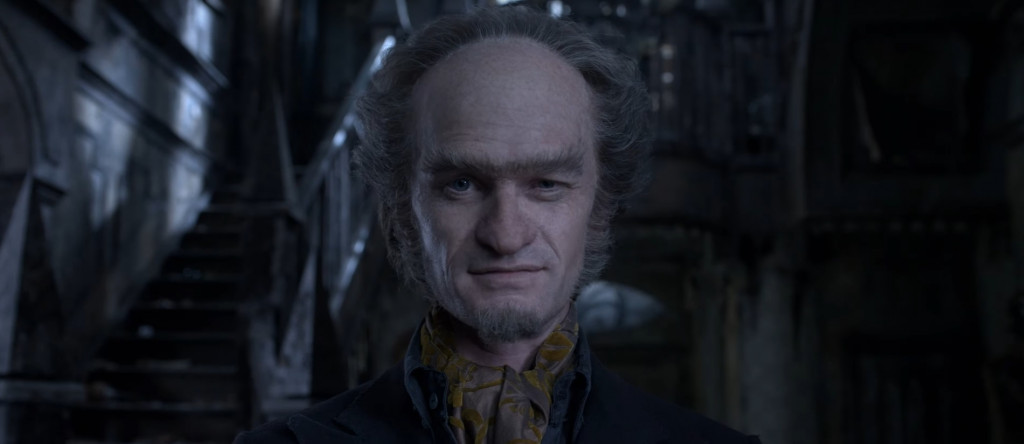 Based on Lemony Snicket's novels, 'A Series of Unfortunate Events' surround the adventures of Count Olaf (Neil Patrick Harris), one who calls himself an "actor", complete with his ragtag troupe of nobodies, and the Baudelaire children – Violet, Klaus, and Sunny, who've been rendered orphans after a fire that had killed their parents. While Olaf is a distant relative of the Baudelaire's, he also connivingly wants to take over the immense fortune the kids' parents had left them, while forcing them to live in inhumane, dilapidated conditions in his own "mansion" and making them work on chores. Although I am not a fan of the series myself, the visuals, production design and the sophisticated plotline have led to it receiving rave reviews. As they say, the audience is the best judge.
4. Stark Raving Mad (1999–2000)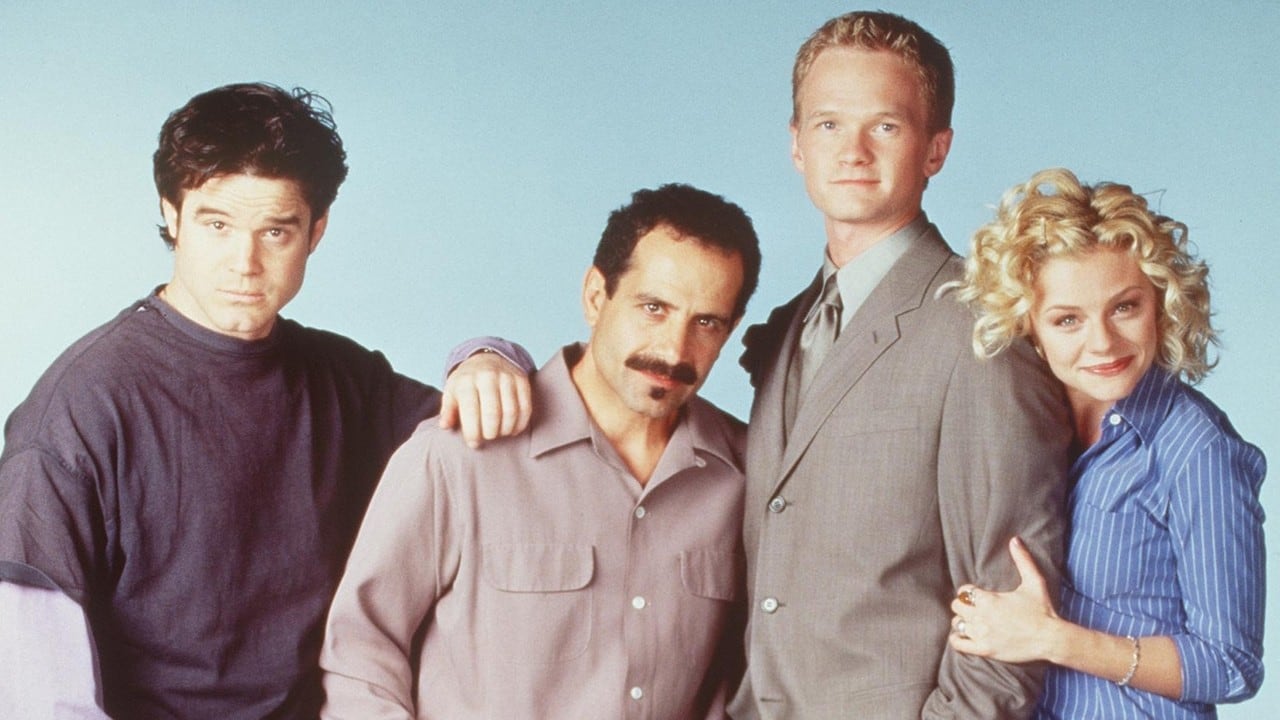 The highly rated and vividly followed sitcom before Harris' big break with sitcoms in general, 'Stark Raving Mad' although received a country-wide acclaim, it was cancelled after a season by NBC, despite it winning the People's Choice Award in New Television Comedy Series category. The series surrounds an author Ian Stark, who is a horror novelist and whose first novel was a bestseller. Enter Henry, a phobic editor who's been recently promoted and who has a certain degree of reluctance with editing Stark's works. The consistent leg-pulling between them, with both of them being wannabes form the rest of the narrative.
3. Gone Girl (2014)
The David Fincher's thrilling masterpiece had made many heads turn and the movie ended up being a blockbuster and a recipient of many prestigious nominations and awards, for its screenplay, performances, editing, score, and direction. The movie revolves around Amy Dunne, the girl who's "gone", Nick Dunne, the rather naive husband who's taken aback, and Desi Collings, Amy's ex-boyfriend and later her "saviour" who means well for Amy but things don't end well. Neil Patrick Harris' role of playing Desi on screen was perhaps his return at playing serious, intense, grey-shaded characters after a long time (or for the first time). While Desi has a good intent towards Amy and agrees for her to stay at his lake house, Amy ends up exploiting him as well, something that doesn't end nicely for Desi. 'Gone Girl' is a phenomenon that has to be watched rather than being told.
2. Dr Horrible's Sing-Along Blog (2008)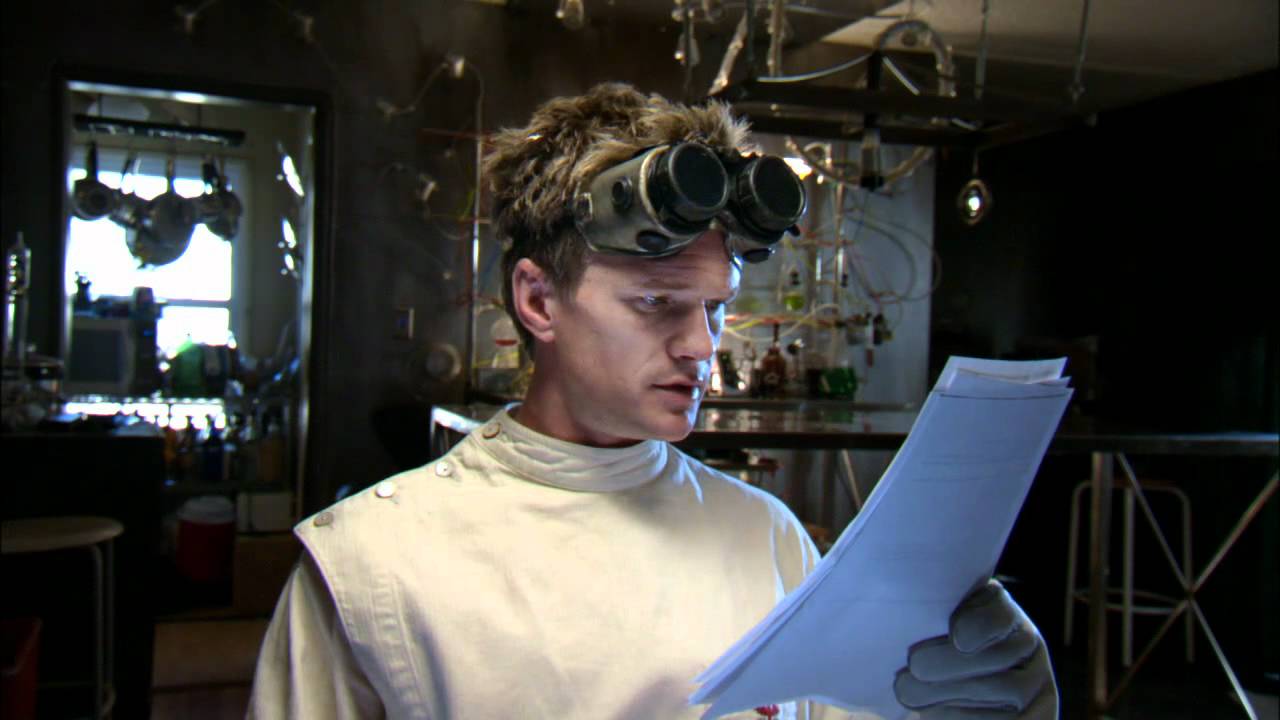 Another miniseries where NPH is seen in a titular role, 'Dr Horrible's Sing-Along Blog' was made exclusively for the internet audiences. Very few of us know that the series is the brainchild of Joss Whedon, which should've also spiked its ratings and its reception, particularly among critics. The overwhelming series also received many critics' accolades and People's Choice Award among others and was called a "sensation" of its time. The series follows Dr Horrible, a schemer and a wannabe supervillain who has "invented" a Freeze Ray, Captain Hammer, the one designated to step on the schemes of Dr Horrible, and Penny, their mutual love interest. Simon Helberg of 'The Big Bang Theory' fame is seen playing Moist, Dr Horrible's sidekick who dampens anything the doctor commands. 'Dr Horrible's Sing-Along Blog' is like a weekend's musical evening party everyone would love to attend.
1. How I Met Your Mother (2005-2014)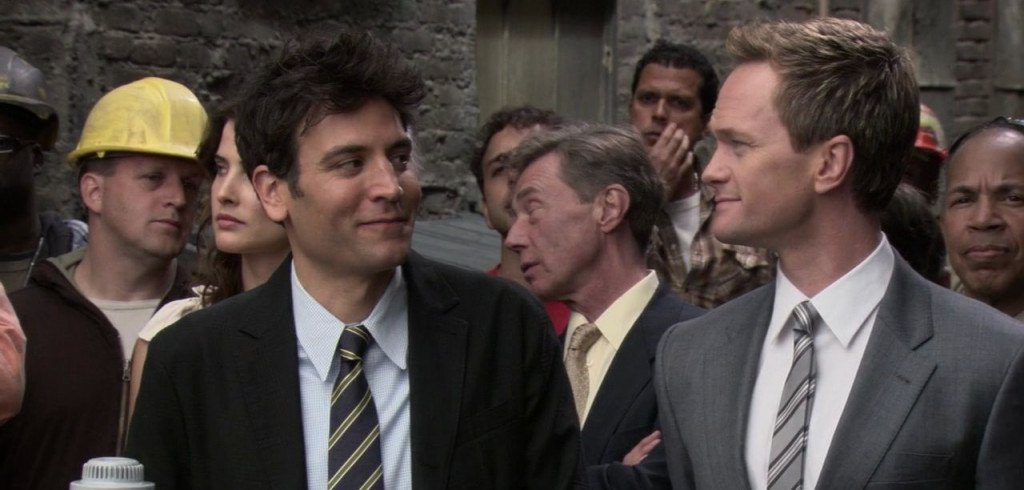 HIMYM has to be Harris' best on-screen appearance till date as Barney Stinson, the womanizer and self-proclaimed seducer who's wealthy beyond one can imagine and is not into relationships as much as he's into one-night-stands. He has somehow befriended Ted Mosby, the show's protagonist and is also friends with Marshall and Lily, and ultimately ends up marrying Robin, but eventually separating from her too. Perhaps the only cherished highlight of the show, thanks to his quirky one-liners like "Suit Up" and "Legend..wait for it…Dary", and his jibes thrown at almost everyone in his circle, Barney Stinson as a character is both missed and remembered. Although the finale was panned by critics and audiences, Stinson's stint in the show never was.
Read More: Best Matthew McConaughey Movies