When talking about fun high school teenage drama and romance there's always that one movie which pops into one's head in seconds and that's the iconic cult teen comedy "Mean Girls". It has got it all for a relaxed and entertaining evening where all you want to do is watch a straightforward story that everybody can relate to in some sort.
From being the new kid in town, to facing high school discriminating cliques and having to fit in, to falling in love with the most popular and unreachable guy and ending up making up with your enemies into a bright happy ending, all these topics are typical key factors in these kind of movies and there's no shame in admitting that we love them. With all that said, if you just got this thrilling desire to get back into this mood, here's the list of movies similar to 'Mean Girls' that are our recommendations. You can stream several of these movies like Mean Girls on Netflix, Hulu or Amazon Prime.
16. Girls Just Want To Have Fun (1985)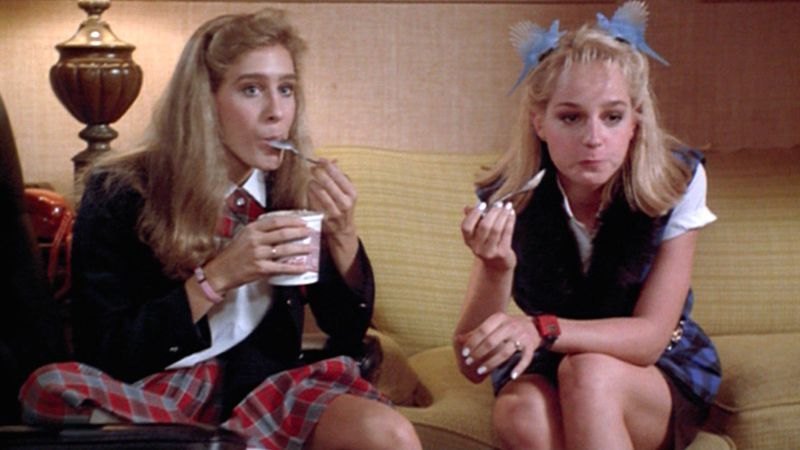 Sarah Jessica Parker shines in this American dancing romantic comedy which contains all the aspects we seek to find in a vibrant upbeat coming-of-age movie. From new friends, dreams and hopes to enemies and indisputable rivalry, this one has got it all for an energetic amusing evening. It all starts with Janey Glenn, a dance enthusiast, moving to Chigaco and finding the opportunity to audition at a competition for her favourite show, Dance TV. If you want what the title suggests, this is the movie to watch.
Read More: Movies Like The Girl Next Door
15. The Princess Diaries (2001)
This teenage comedy classic is an important one as it was Anne Hathaway's breakthrough debut which gave her access to a wider range of opportunities, that developed her career into an incredibly successful one. Here, she plays the part of Mia Thermopolis, a young unpopular teenager who's world turns upside down when she discovers she is the heir to the throne of the fictional land of Genovia. Her transformation, through hair, make-up and new clothes, into a beautifully elegant woman is simply magical to the eye and heartwarming to the soul. All the enchanting aspects to this story with Mia's irresistible lovely charm combined with the relatable high-school jealousies and trickeries make this movie as colourful and entertaining as a movie can get.
Read More: Movies Like The Proposal
14. She's All That (1999)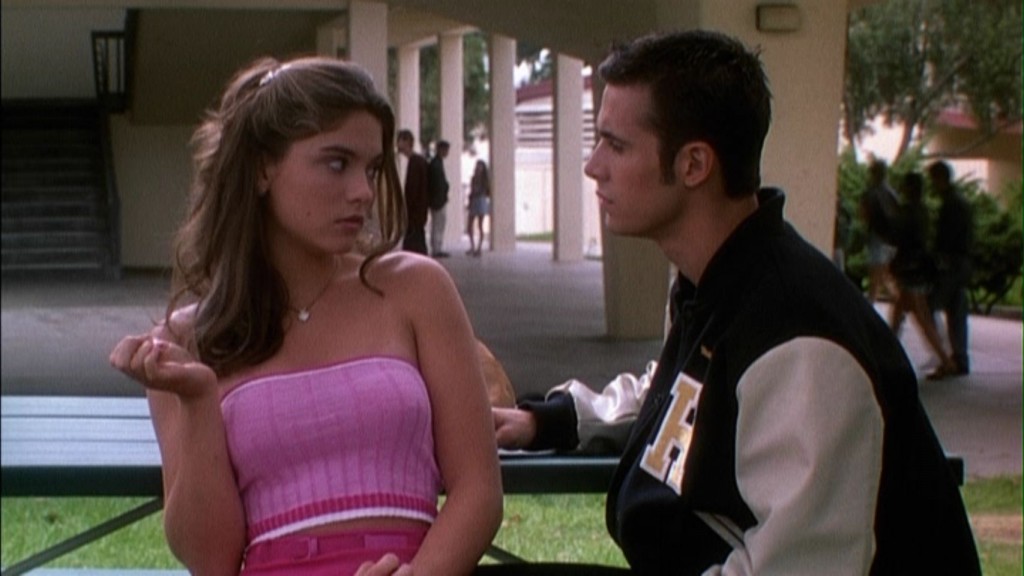 Another "feel-good" movie included in this list that brings us back to the same concept of "Mean Girls" is this romantic comedy about a high school jock named Zack (Freddie Prinze Jr.) that makes the bet with a friend he can turn the most unpopular and plain-looking girl into that year's prom queen within the time frame of six weeks. We can naturally predict from the start what is going to follow in this fun light entertainment piece but the process of it is still exciting, even if we've seen it before, over and over.
Read More: Movies Like American Beauty
13. Emma (1996)
Emma Woodhouse (Gwyneth Paltrow) is a friendly young lady who loves to meddle in other people's affairs. She is always trying to be a matchmaker for men and women who are wrong for each other. Despite that, Emma is clueless about her own feelings, and her relationship with Mr. Knightley. Based on the famous novel of the same name by Janes Austen, this is a feel-good movie with lots of romance, drama, and comedy. Paltrow, Toni Colette, and Alan Cumming seem to be very comfortable in their roles. Besides that, Douglas McGrath created a breath of fresh air in the middle of so many adaptations of Austen. Also, this movie won an Academy Award for the best music score.
Read More: Movies Like The Proposal
12. Bring It On (2000)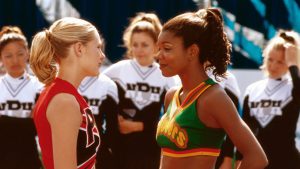 In Peyton Reed's exuberant teen sports drama, Kristen Dunst plays Torrance Shipman, the leader of the cheerleading team who needs to get the very best out of her team to win competitions. Dunst fits the role like a glove and she manages to bring the required exuberance, liveliness and charm to the role that turns the film into an exhilarating experience despite its trite plot-line and occasional narrative meandering.
Read More: Movies Like Taken
11. Romy and Michele's High School Reunion (1997)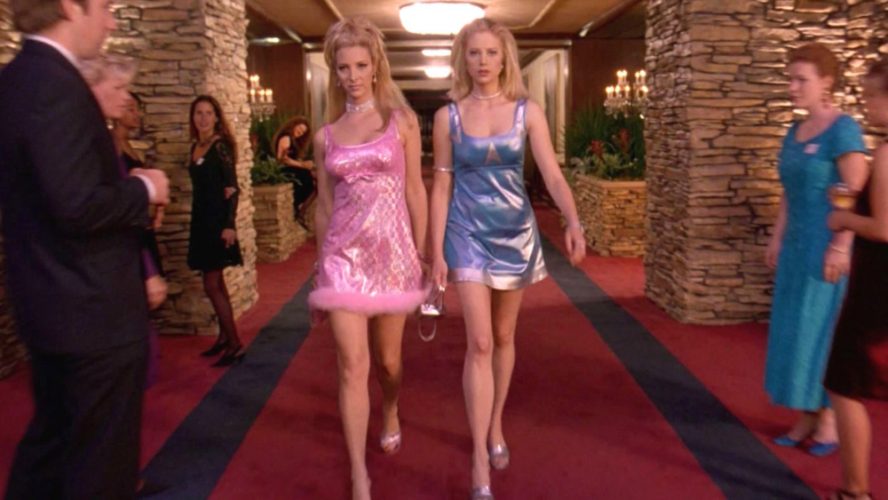 When they were young, Romy (Mira Sorvino) and Michele (Lisa Kudrow) were tortured by the popular kids in high school. When they receive word of a 10-year reunion, they realize their lives aren't as impressive as they'd like them to be. Instead of telling the truth, they go to the reunion with business outfits, and one heck of a fake success story. If you like "Mean Girls" you will definitely enjoy this one. "Romy and Michele's High School Reunion" is a funny, charming, mean but cozy movie about looking back upon school years.
Read More: Movies Like The Man From Nowhere
10. The Sweetest Thing (2002)
Christina Walters spent years avoiding men and then suddenly met her perfect match while hanging out with her best girlfriends Courtney and Jane. Then she finds out that he left town. So she and Courtney set off on a trip to meet him again. "The Sweetest Things" is a modern adult comedy with chick humor. It stars Cameron Diaz, Tomas Jane, and Christina Applegate.
Read More: Movies Like American Pie
9. Jawbreaker (1999)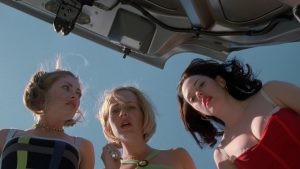 Although considered a black comedy movie and containing a particular plot point that is far from happening in Mean Girls, the typical clannish trio of proud, arrogant and superficial girls is very present in this similar movie. This clique played by Rose McGowan, Rebecca Gayheart and Julie Benz becomes responsible for a prank gone horribly wrong, when they accidentally kill one of their members and most popular girl in high school. Despite the fact that it is poorly rated, this clash between high school sweetness and innocent youth with this irreversible deathly act gives this movie a darker and different tonality which together with the 9o's colourful costumes and Rose's devilish character, is nevertheless very interesting to watch.
Read More: Movies Like Nerve
8. Confessions of a Teenage Drama Queen (2004)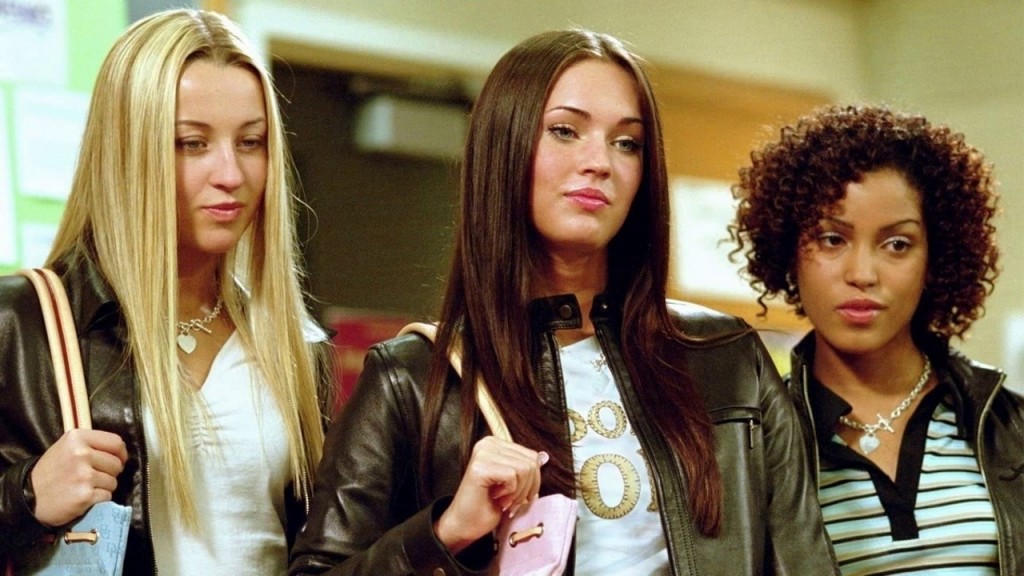 Lindsay Lohan comes back to the scene with yet another teenage coming-of-age comedy, this time also part of the musical genre. Lola is a 15 year old teenager aspiring to become a broadway actress when to her disgust, she is forced to move from her New York City home to New Jersey and start a new life. With Megan Fox as her enemy Carla and Alison Pill as her best friend Ella, this movie contains plenty of exciting teenager adventures, lies and attention seeking dramas that will remind you right from the start the long-lasting moments and faces of Mean Girls.
Read More: Movies Like Mamma Mia!
7. Legally Blonde (2001)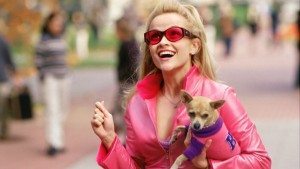 Everyone knows the image of a blonde girl dressed in pink from head to toes, walking her matching pink-costumed sassy chihuahua with a big smile on her face. That's because "Legally Blonde" directed by Robert Luketic became gradually successful after it's release, sticking around for a long time in our cities and in our heads. Although a very easy and foreseeable story, this movie got its critical success mainly due to Reese Witherspoon's irresistible lead performance. She plays Elle Woods, a stylish and glamorous sorority girl who gets dumped by her boyfriend just as she thought he would propose. This superficial yet adorably tender character decides to follow him and get a law degree to win him back. This comedy's fresh and bubbly atmosphere makes it an excellent entertainment if craving for a straightforward, amusing and cheerful story.
Read More: Movies Like Pretty Woman
6. Heathers (1988)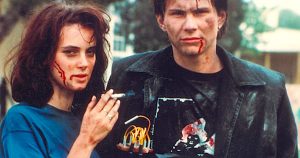 "Heathers" is all about high school reputations and rumours gone terribly wrong and how these can lead to extreme actions changing the course of normality and youthful innocence. With Winona Ryder starring in this cult black comedy movie, we follow the story of Veronica going against her popularity and clique consisting of three rich and beautiful girls all named Heather. We find the similar conventional topics of teenage problematic gossip and peer pressure in this dark and disruptive movie that is known for its critically acclaimed success that nevertheless liberates a satisfying comedy in this actually pretty iniquitous storyline.
Read More: Movies Like Her
5. 10 Things I Hate About You (1999)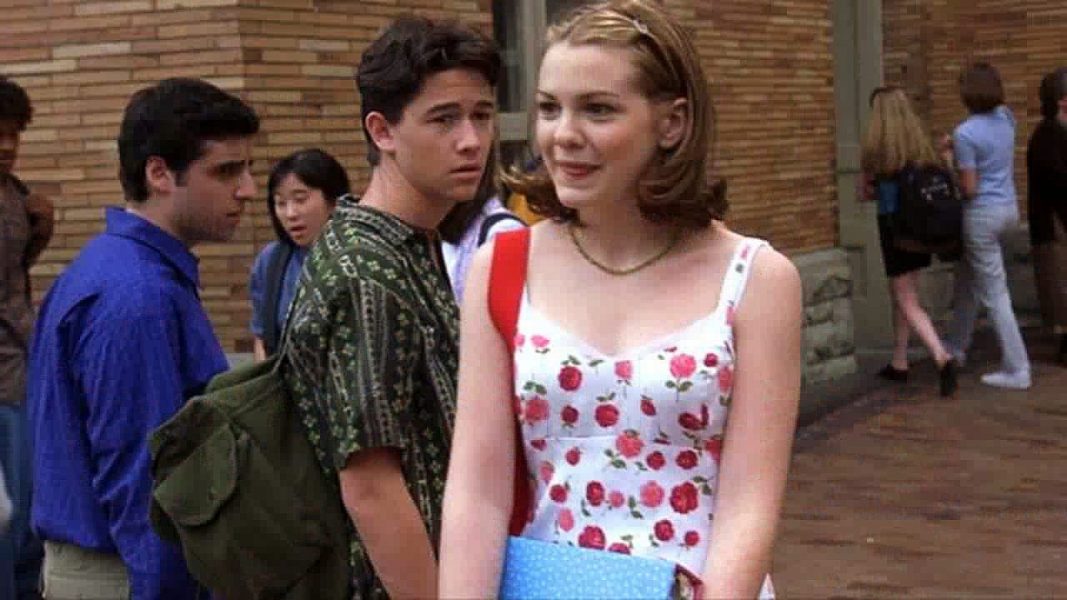 Inspired by Shakespeare's comedy play "The Taming Of The Shrew", this movie offers all the spicy drama and romance we seek, balanced through an original storyline and rich entertaining characters. Each character, portrayed by an amazing cast, is unique on its own but through their interconnection, it all just becomes better and better. Cameron (Joseph Gordon-Levitt), the new student, desperately wants to take out Bianca (Larisa Oleynik), the beautiful and popular girl. However her father's strictness only allows her to date if her older antisocial and rebellious sister Kat (Julia Stiles) does too. So Cameron goes on a quest to find Kat's identical other and who else could it be other than misbehaved Patrick Verona, played by legendary Heath Ledger. One of my personal favourites, it's a nostalgic classic that never seeks to disappoint.
Read More: Movies Like 10 Things I Hate About You
4. Freaky Friday (2003)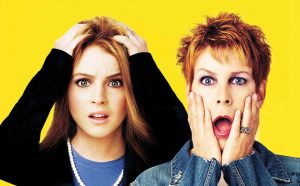 This movie is another one of this genre's classics with its glorious and original story, starring Jamie Lee Curtis and Lindsay Lohan at their best. After eating a peculiar Chinese fortune cookie, the rocky relationship between mother and daughter is challenged by the switching of their bodies, which forces them to pretend they're the other and vice versa. It is a light-hearted, playful comedy which actually has a point behind its typical predictable happy ending. It is a radical metaphor which takes the empathic idea of "putting oneself in someone else's shoes" in a literal sense, literally.
Read More: Movies Like Limitless
3. Easy A (2010)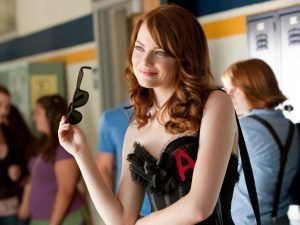 This movie was Emma Stone's first starring role and it is absolutely brilliant. It's funny, charming and the sassiness in Stone's character brings out an irresistible comedic atmosphere that sets the tone of the movie just right. It includes just about everything we love from high school parties, make-overs and rumours to unveiled secrets and rebellious outbursts. It all starts with a tiny lie about Ojai's (Emma Stone) virginity that unexpectedly unravels into wide fake gossip which forces her to become stuck with a completely inaccurate reputation. However, she decides to use it in her own benefit to elevate her social status. "Easy A" is a witty and very enjoyable coming-of-age movie that can please anyone, anytime.
Read More: Movies Like Lady Bird
2. 16 Candles (1984)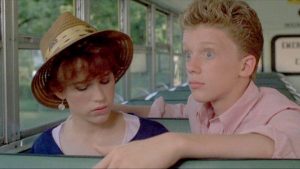 One year prior to "The Breakfast Club" we can already find Molly Ringwald and Anthony Michael Hall working together in this coming of age comedy movie. Samantha (Ringwald) spends her 16th birthday being forgotten by her family, due to her sister's marriage the day after and this is not the only embarrassment she'll have to go through. With various incidents and characters shaping her teenage world, we get a glimpse at this sometimes difficult and constantly changing environment. With an ongoing comedy spirit taking us on this journey, this movie portrays a more grown view onto this fragile and sparkling phase of everybody's lives.
Read More: Movies Like Friends With Benefits
1. Clueless (1995)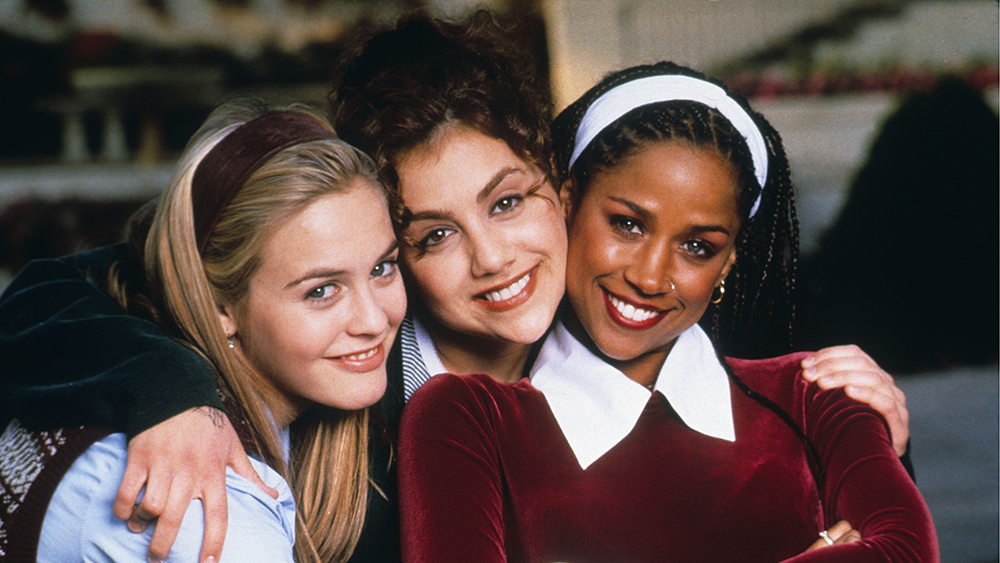 "Clueless" can be considered part of the most popular known movies of this genre. It became a hit at its release and gave Alicia Silverstone international attention. She plays the character of Cher, an attractive, cheery, popular and to some extent superficial teenager with a very wealthy father living in a luxurious mansion. Together with her friend Dionne (Stacy Dash) they decide to engage in good deeds by welcoming a new uncool girl into their circle and turning her looks and popularity upside down through a fun and exciting make-over. Of course things don't always go as planned, and that's about a good reason to sit down and enjoy this teen comedy cult movie. Not to mention the incredibly appealing character of Cher, that is nothing but someone we want to follow a story with.
Read More: Movies Like Clueless