Bollywood has often faced criticism for actors who are good-looking but not talented getting opportunities in films. However, from time to time, we have seen such "culprits" break all odds through hard work and prove themselves as credible performers, and Arjun Rampal is one of them.
The actor has had a cult following for a long time due to his flailing locks, deep baritone and great looks, but has often faced scrutiny for his limited acting chops. Since the late 2000s, Rampal has emerged as a credible contender and has developed to be a dependable performer. For this list, I have taken into account films where his performances have been praised have impacted his career in a positive manner. So, without further ado, here is the list of top Best Arjun Rampal films. You can also watch some of these Arjun Rampal movies on Netflix or Amazon Prime.
10. Satyagraha (2013)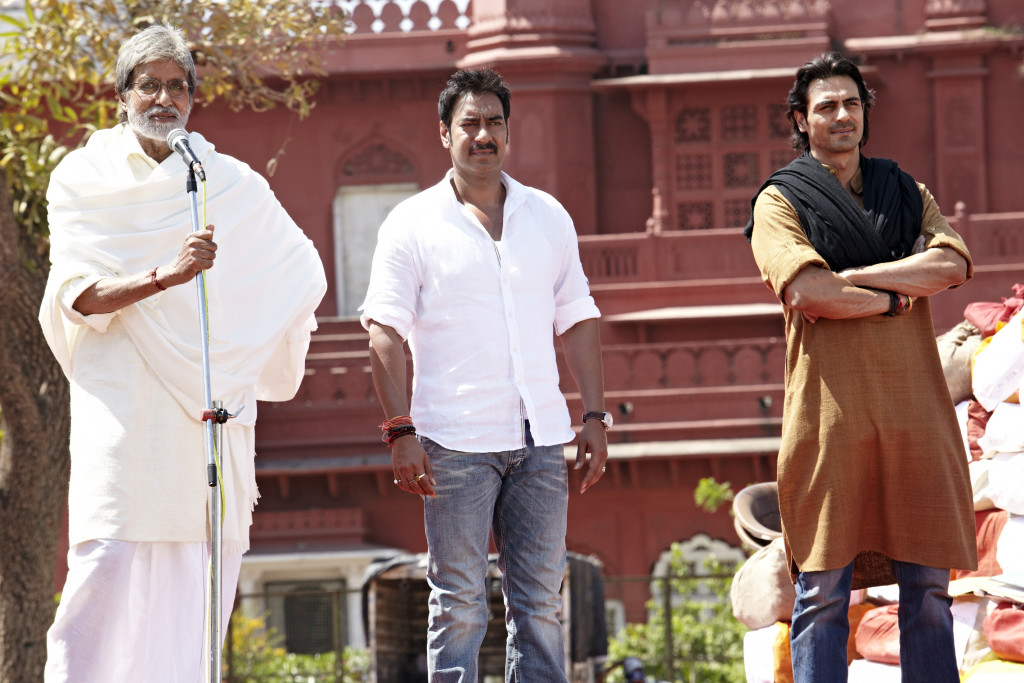 Directed by Prakash Jha, 'Satyagraha' essays the role of a corporate go-getter who sees his priorities shift when a personal tragedy brings him face-to-face with the dirty world of political corruption. Arjun Rampal plays the role of Arjun, who is a strong socially committed to becoming a politician. Among the array of Rampal-Jha collaborations, 'Satyagraha' proves to be another successful mould for Rampal who brings out the ideology of his political character to a concretized literal sense.
9. D-Day (2013)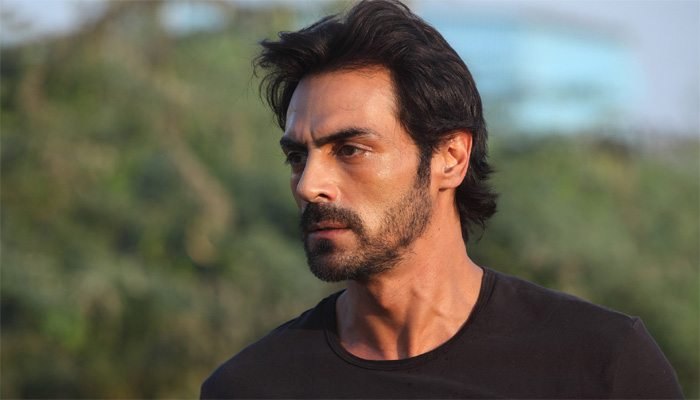 Directed by Nikhil Advani, 'D-Day', follows a team of experts who are dispatched to bring in "The Most Wanted Man in India" – Iqbal Seth, essayed by Rishi Kapoor. Among the team of experts, Arjun Rampal plays Rudra Pratap Singh, a suspended army officer, who has turned into a mercenary. For the character of Rudra Pratap Singh, Arjun Rampal needs to look tough, physically intimidating and badass, which he manages with perfection. In a role where actors could've easily stagnated within the monotony of looking rough and tough, Arjun Rampal does a remarkable job in added a layer of human emotions and feelings.
8. Kahaani 2: Durga Rani Singh (2016)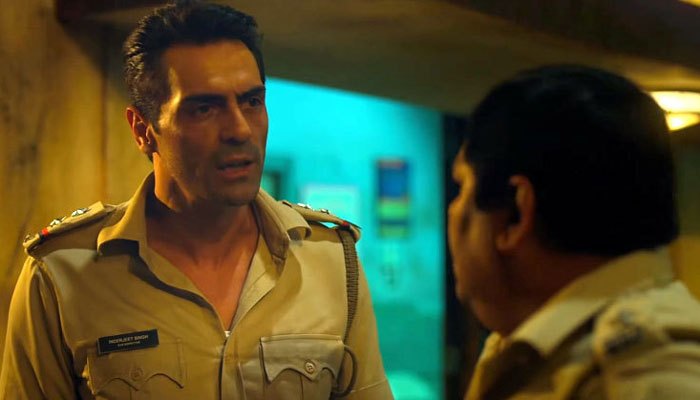 A sequel to the 2012 critical and commercial success 'Kahaani', 'Kahaani 2: Durga Rani Singh' follows the story of Durga Rani Singh, essayed by Vidya Balan, who is charged with kidnapping and murder, and Arjun Rampal is recruited to essay the role of Police Sub-Inspector Inderjeet Singh, who is put on her case. While 'Kahaani 2: Durga Rani Singh' is charged by Balan's brilliant performance as the titular character, Arjun Rampal adds a weight to the character and the plot. His performance as a determined officer balances the rather sloppy screenplay and editing.
7. Raajneeti (2010)
Arjun Rampal isn't particularly well known for his acting chops, and sharing the screen with actors such as Nana Patekar, Manoj Bajpayee, Naseeruddin Shah and Ranbir Kapoor, it seemed as though his boat would sink. However, with Prakash Jha's brilliant directorial talents, Rampal shone with a commendable performance. A political thriller, 'Raajneeti', as the title suggests, follows Ranbir Kapoor's Samar Pratap, who upon completing his education from America and comes back to India to his powerful India. With the rise of political power and muscle, he is drawn into the world of tasteless politics and starts spiralling down in a world he never wanted to be part of. The film has drawn parallels to the epic Mahabharata and Rampal essays the role of Bhim. His performance as the often aggravated rebellious Prithviraj Pratap adds on to the layers created by Jha in his admirable political thriller.
6. Inkaar (2013)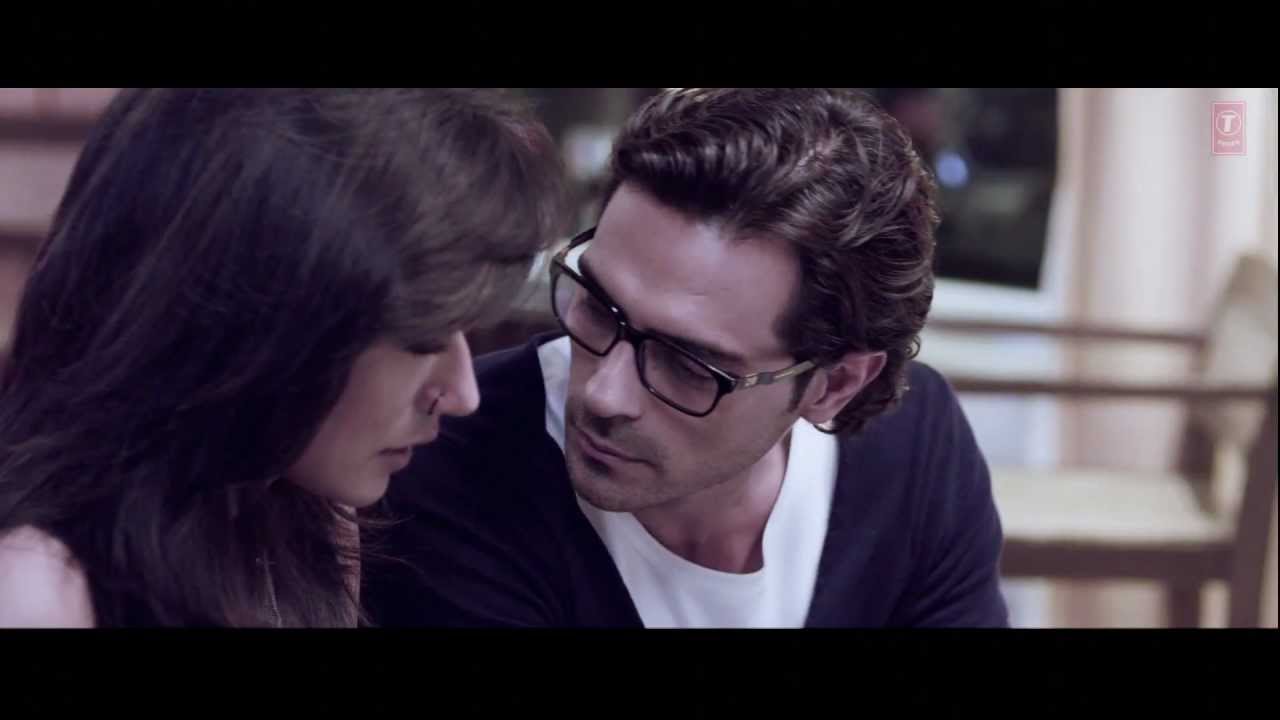 Directed by Sudhir Mishra, Inkaar' deals with sexual harassment in a corporate set-up. Starring Arjun Rampal as Rahul Verma, the CEO of an advertising agency, who has to follow the lawsuit of sexual harassment filed by his protégé, Maya Luthra, essayed by Chitrangada Singh. The problem arises when we get to know that the two are battling for the top job of the company and a committee is set up by the agency to hear both sides of the story and work through lies and accusations to find out the truth. 'Inkaar', despite its interesting concept, is quite problematic, given the sloppy screenplay and editing. However, what stands out are the performances of Rampal and Singh, and the chemistry they share on screen.
Read More: Best Emraan Hashmi Movies
5. Om Shanti Om (2007)
'Om Shanti Om' is a quintessential Bollywood and Rampal essays the quintessential Bollywood villain. Directed by Farah Khan 'Om Shanti Om' stars Shah Rukh Khan as Om, a junior artist of the 1970s who has a crush on a secretly married superstar, played by Deepika Padukone. However their merry friendship turns into horror when Shanti's husband, Mukesh Mehra, a producer played by Arjun Rampal, kills her in a fire. Om witnesses this and but before he can do anything about it, he dies from the injuries sustained from trying to rescue her. Reincarnated as a superstar in the 2000s, he seeks to avenge his love. Arjun Rampal is relentless as the villainous Mukesh Mehra and oozes with the heinous charisma which makes him such an engaging and entertaining villain.
4. Daddy (2017)
Since the massive success of Anurag Kashyap's crime thriller 'Gangs of Wasseypur' (2012), Bollywood has since a massive rise of "Gangster Crime Thrillers". However, most of them have stagnated within a sloppy screenwriting and poor direction. 'Daddy' faces the same dilemma, but one thing in which the political crime drama scores is Arjun Rampal's enigmatic performance as gangster turned politician Arun Gawli. The actor brings in a domineering melancholy which rules over the immaculately detailed film.
3. Chakravyuh (2012)
Prakash Jha has proven to be the director who can bring out the best in Rampal's talents and 'Chakravyuh' is an example of that. A political drama, 'Chakravyuh' follows protagonist SP Adil Khan, who in order to thwart the Maoists, led by the Rajan, essayed by Manoj Bajpayee, sends his friend Kabir to the Naxal group as an informer. However, when Kabir learns the motivation behind the Naxalites' agenda, becomes one of their gang leaders. Rampal brings forth the resolute character ark required for the formidable Arjun.
2. The Last Lear (2007)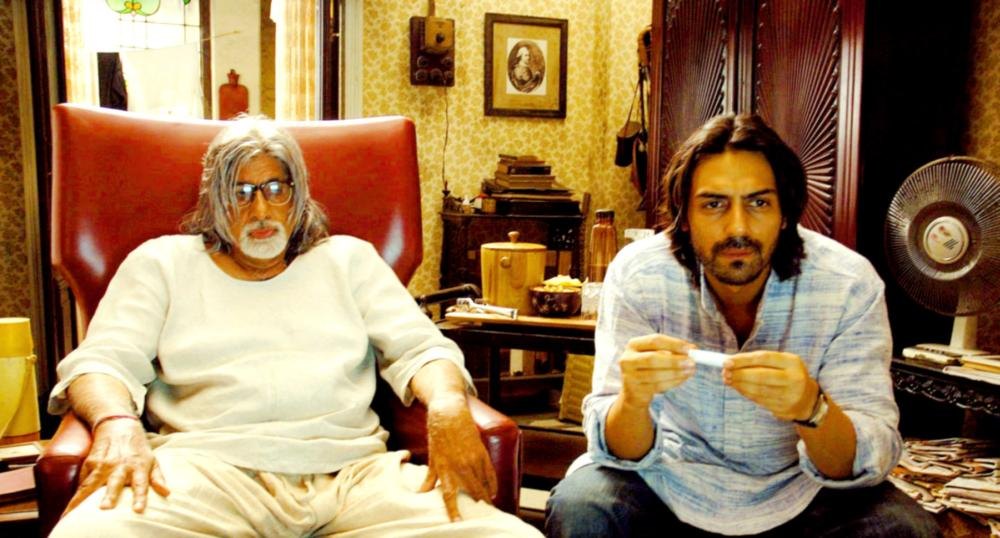 A critically lauded drama, Arjun Rampal impressed critics with his commendable performance alongside screen stalwarts such as Amitabh Bachchan and Shefali Shah. 'The Last Lear' follows Amitabh Bachchan as Harish Mishra, an aging Shakespearean actor takes on one of the dramatists most challenging roles in a play which is to be directed by Siddharth, essayed by Arjun Rampal. He brings in a reflective performance which not only enhances his character, but also the other characters, Arjun Rampal portrays the guilt-ridden filmmaker with a melancholic tonality with skill and talent.
1. Rock On!! (2008)
Directed by Abhishek Kapoor, 'Rock On!!' follows the story of four members of a Mumbai-based grunge rock band, "Magik", which formed in 1998, goes through conflict of interest and ideological beliefs, and how they reunite in 2008 for a comeback performance. Starring Farhan Akhtar, Arjun Rampal, Akhtar, Luke Kenny and Purab Kohli as the four musicians, 'Rock On!!' showcases the power of friendship which transcends all challenges and hurdles. Arjun Rampal essays the role Joseph Mascarenhas or Joe, as his friends call him, who is a hot headed guitar. Rampal brilliantly showcases the shades of his character with maturity. From being a hot-headed talented showman to a humble and occasionally frustrated unemployed father, Arjun Rampal proves his prowess with impressive mellowness.
Read More: Best Abhay Deol Movies