Kyle Chandler has forged a reputation in the movie business as an ever-dependable performer in a variety of roles. He has shown the ability to make both lead and supporting roles his own. With Chandler in the fray, directors usually breathe easy knowing that part will be capably handled. Chandler's foray into television has also been quite stunning. His performances in 'Bloodline' and 'Friday Night Lights' have earned him rave reviews and his guest appearance in 'Grey's Anatomy' remains one of the show's best instances.
Without further ado, here is the list of top Kyle Chandler films he has appeared in. You can watch some of these Kyle Chandler movies on Netflix or Amazon Prime.
10. Pure Country (1992)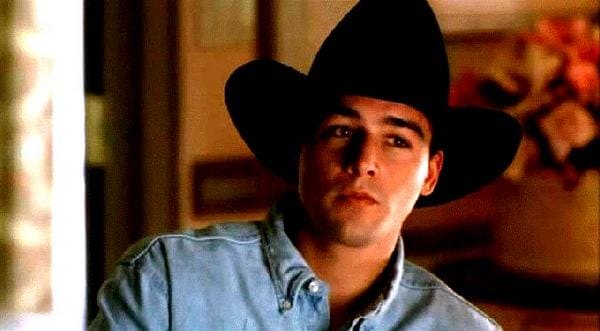 Chandler starred as Buddy Jackson in this musical western. He was a bright spot in a film whose main accomplishment was musical. The film served as country musician George Strait in his acting debut and was against the backdrop of songs and entertainment in the great, great West. While the film itself was a minor critical success, this was one of Chandler's earliest roles, whose warm reception led to numerous films later.
9. King Kong (2005)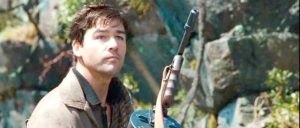 Peter Jackson's gargantuan remake of the 1993 original that focused on arguably the most famous movie creature of all time co-starred Chandler as adventure actor Bruce Baxter who is actually responsible for rescuing the rest of the film crew from the insect pit as well as Ann Darrow (Naomi Watts) during Kong's (Andy Serkis) Broadway display. Chandler holds his own alongside actors such as Jack Black, Adrien Brody, and of course, Watts and Serkis.
8. Game Night (2018)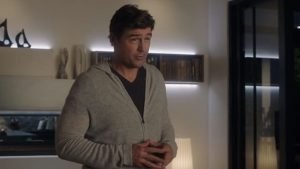 'Game Night' is Chandler's most recent work, and is a thoroughly polished black comedy from the makers of the rip-roaring 'Horrible Bosses' films as well as co-writers of 'Spider-Man: Homecoming', John Francis Daley and Jonathan Goldstein. With Jason Bateman and Rachel McAdams as the leads, Chandler delivers an assured performance as Brooks, Bateman's onscreen successful brother.
7. The Spectacular Now (2013)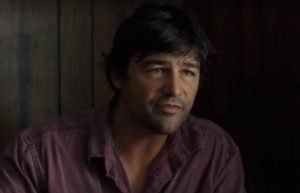 'The Spectacular Now' is bildungsroman cinema at its finest, with two charmingly evocative leads in Shailene Woodley and Miles Teller. The film is directed by James Ponsoldt and is based on the eponymous book by Tim Tharp. Chandler plays a troubled and wayward father to Teller's Sutter, whose irresponsibility initially gets at him but which he ultimately overcomes to great effect.
6. Argo (2012)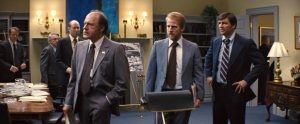 Ben Affleck's acclaimed political drama saw Chandler star as Hamilton Jordan, the White House Chief of Staff, an instrumental figure in CIA Agent Tony Mendez's extraordinary mission to save six Americans stranded in Iran. He has a brief but telling impact alongside skilled performers such as Affleck, Alan Arkin, and Bryan Cranston.
Read More: Best Ben Affleck Movies
5. Carol (2015)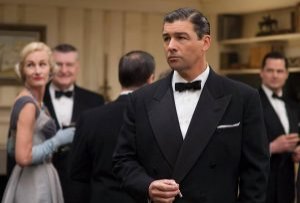 This lauded romantic drama centres around a frustrated, lovelorn wife (Cate Blanchett) and an aspiring photographer (Rooney Mara) who find love in the most trying of times. Chandler plays Harge Aird, the neglectful husband of Blanchett's eponymous Carol, and imparts substantial verve and gravity to his unlikeable character, rendering it many layers as well. All the film's cast received plaudits, and its snub in the Best Picture category by the Academy rankles to this day.
4. Super 8 (2011)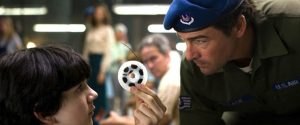 'Super 8′ sees Chandler in relatively new territory as he starred as a deputy sheriff and widower father to Joseph "Joe" Lamb (Joel Courtney) in JJ Abrams' science fiction horror flick. Chandler's assured presence lent some much needed stability in this rollercoaster of a film, with Courtney and Elle Fanning delivering performances beyond their years. The film's focus is on the film Joe's best friend, Charles (Riley Griffiths) makes, and how it unleashes an alien creature in their locality, leading to all kinds of strange happenings.
3. Zero Dark Thirty (2012)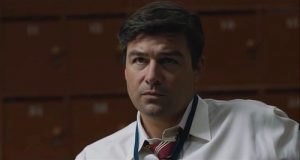 Kathryn Bigelow cemented her reputation as one of the best filmmakers of recent times in 2012's 'Zero Dark Thirty'. The film was a dramatic but still relatively grounded representation of the decade-long manhunt for al Qaeda leader Osama bin Laden, and featured a superb Jessica Chastain in the lead. Chandler's turn as Joseph Bradley, the CIA Station Chief at Islamabad, was one of the highlights of the film. In his brief scenes, he displayed an admirable doggedness in his part.
2. The Wolf of Wall Street (2013)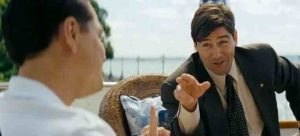 One of Chandler's most memorable roles came in Martin Scorsese's drug-infused and sex-crazed epic, 'The Wolf of Wall Street', the much acclaimed biopic of former Wall Street broker Jordan Belfort (Leonardo DiCaprio). Chandler essayed the role of Patrick Denham, the FBI agent who relentlessly pursued Belfort over the course of several years before finally nabbing him. The character was based on Gregory Coleman, the actual FBI agent who captured Belfort in real life. Chandler was widely praised for the role, and for the balance he provided to DiCaprio's more reckless Belfort.
1. Manchester by the Sea (2016)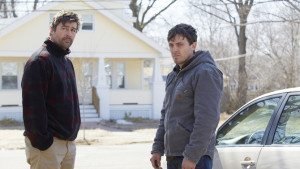 Master filmmaker Kenneth Lonergan delivered yet again in 2016's 'Manchester by the Sea', that focused on Lee (Casey Affleck), who was never the same after his negligence caused the most horrible tragedy of his life. Chandler plays the role of his elder brother Joe, who entrusts his son Patrick (Lucas Hedges) to him after his untimely demise. Chandler's mature performance lends a touching sensibility to the film, and one that is instrumental in redeeming Affleck's Lee at the end.
Read More: Best Casey Affleck Movies