ABC's hit reality show 'The Bachelor' has kept the audiences hooked for almost two decades with its simple yet engaging premise of finding true love for the lead. Season 25 of the dating and relationship series created history by casting its first-ever Afro-American bachelor, Matt James. Several women came on the show to fight for the handsome hunk's attention and love. As per almost-always reliable Reality Steve reports, the one who captured Matt's interest, thus winning the first impression rose, is Abigail Heringer. Curiosity led us to dig deeper into her life, and we were surprised by what we found out!
Abigail Heringer: Age and Background
Born on March 3, 1995, Abigail Heringer was brought up in Oregon's capital city, Salem. Most of her towners are well acquainted with her as they saw her growing up from an accomplished junior golfer to working for an esteemed advertising agency. Her mother, Suzie, revealed to the Salem Statesman Journal that both her daughters were born with congenital hearing loss.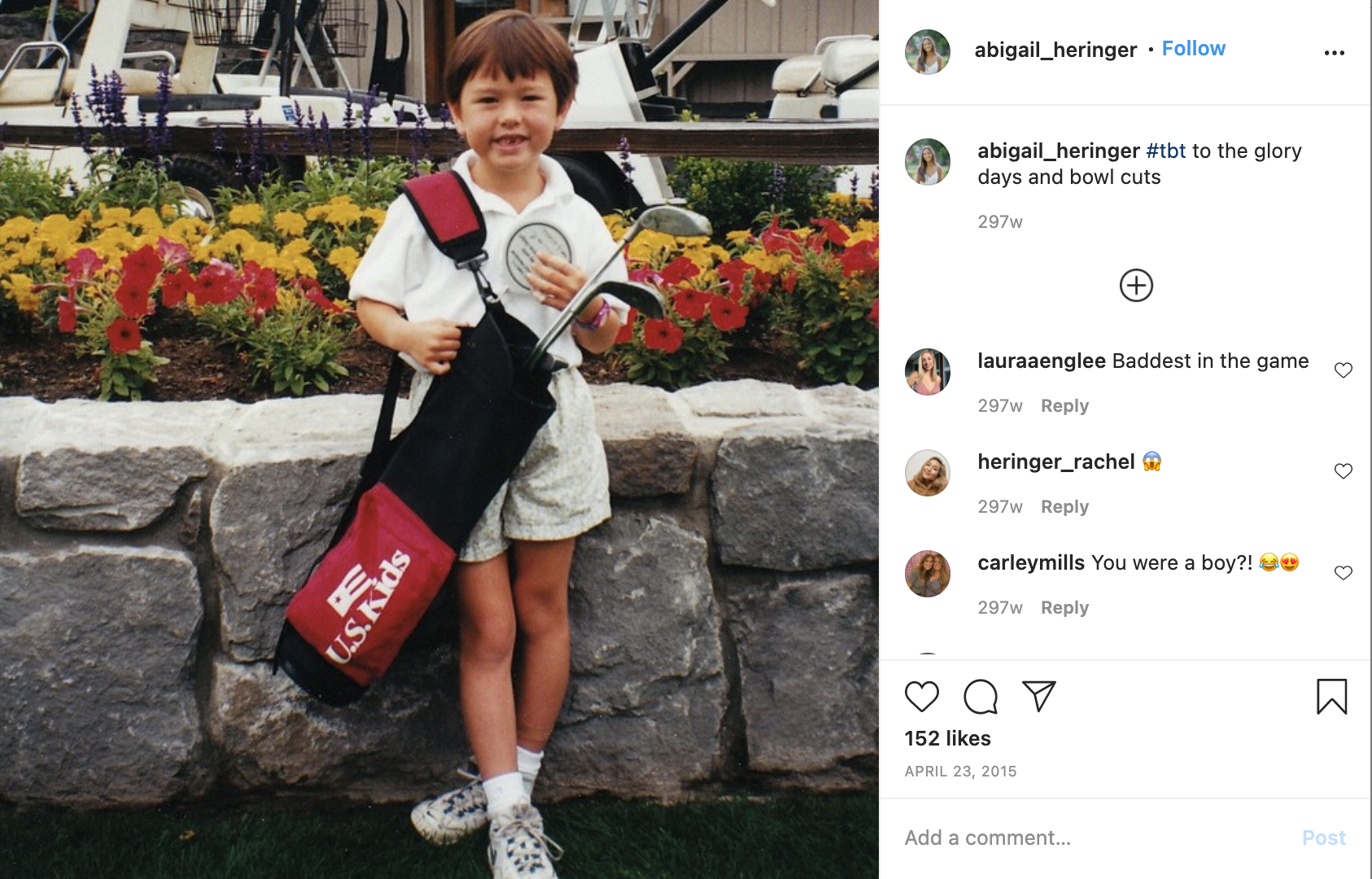 Abigail, as well as her elder sister, Rachel, underwent surgery at the tender age of 2 to receive cochlear implants. Suzie even expressed her surprise at her youngest daughter's readiness to share her story with the world as she had remained mum about the subject so far. Abigail currently shares a room with her sister in Portland, where they have both been trying to establish their careers.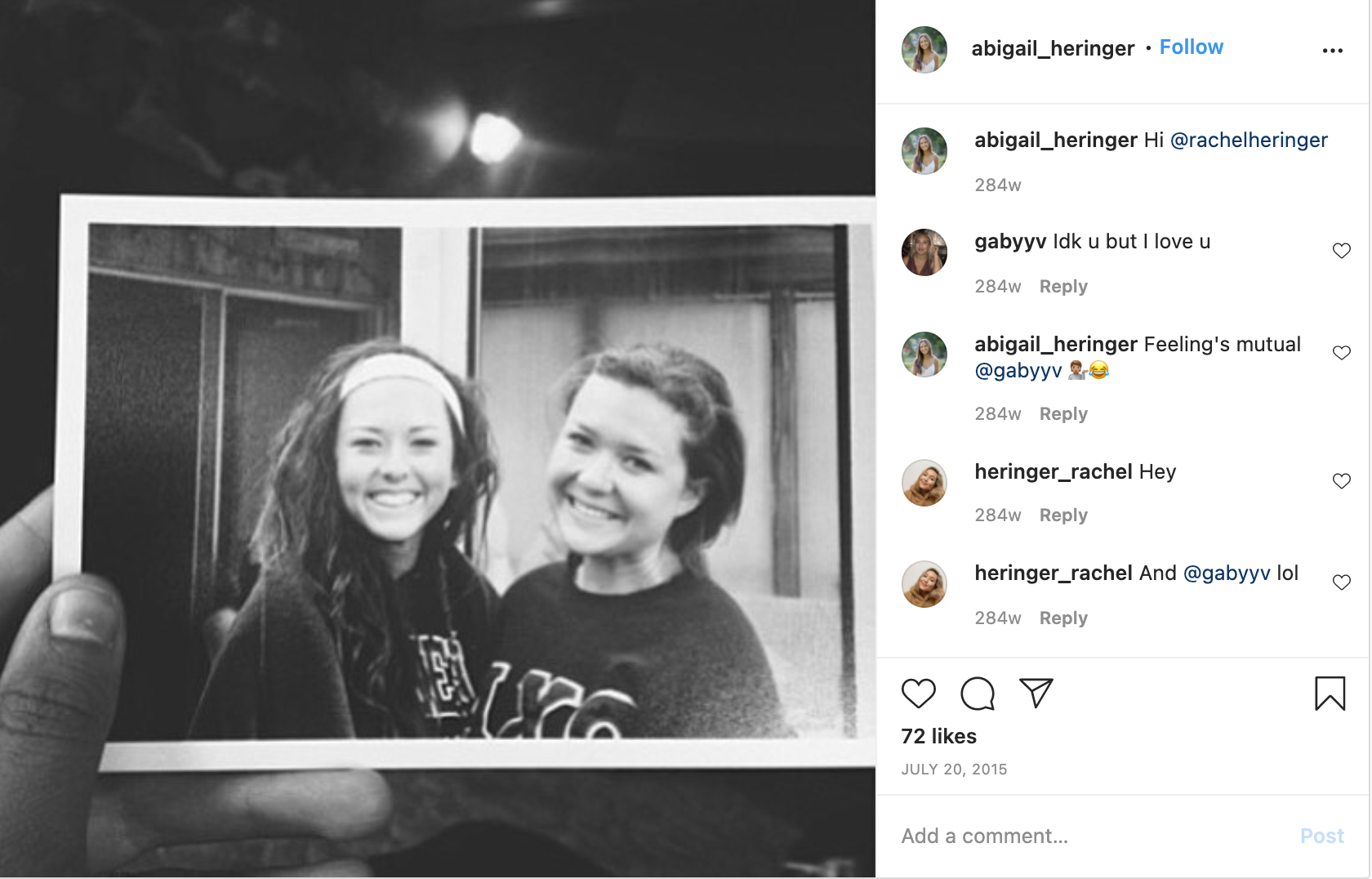 Abigail Heringer: Family
Abigail shares an extremely close bond with her father, Weston Heringer III, mother, Suzie, and all three of her siblings. Her father is a pediatric dentist, while her two brothers, Alistair, a freshman at Oregon State University, and Stuart, a high school senior attending Shattuck-St. Mary's in Minnesota are still pursuing their education. Abigail is particularly close to her sister, Rachel Heringer, an account manager for an insurance company in Portland. The Oregon-native often posts pictures with her on the not-so-actively used Instagram account.
Abigail is endearingly a family-person as she reveals that even her free time is spent golfing with her grandparents. She was particularly (and jokingly) warned about remaining decent on national television as her grandparents would be watching the show. Her mother is confident that her daughter will make the family proud just like she always has, and there is nothing else she is "worried" about. Here's a picture of Abigail's sister Rachel with the matriarch of the Heringer family!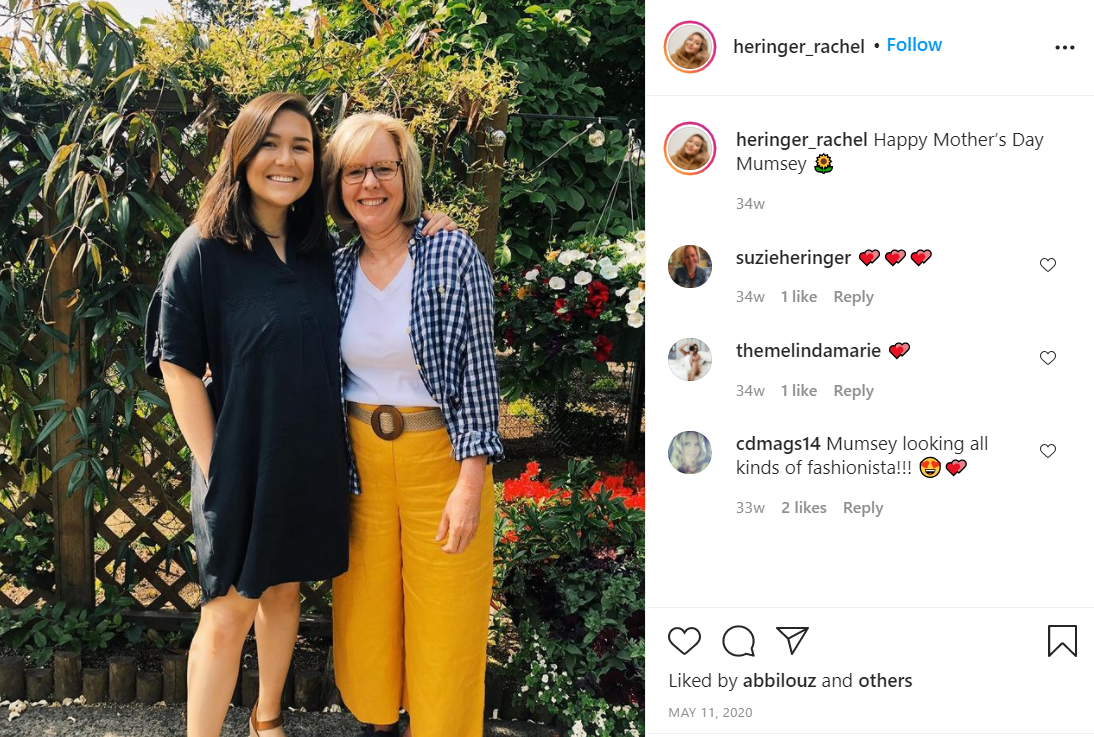 Abigail Heringer: Education and Profession
Abigail Heringer was an academically bright student who graduated in 2013 from South Salem's International Baccalaureate program with impressive year-end scores. In 2017, she earned a Bachelor of Science degree in finance at Linfield College, located in the Pacific Northwest.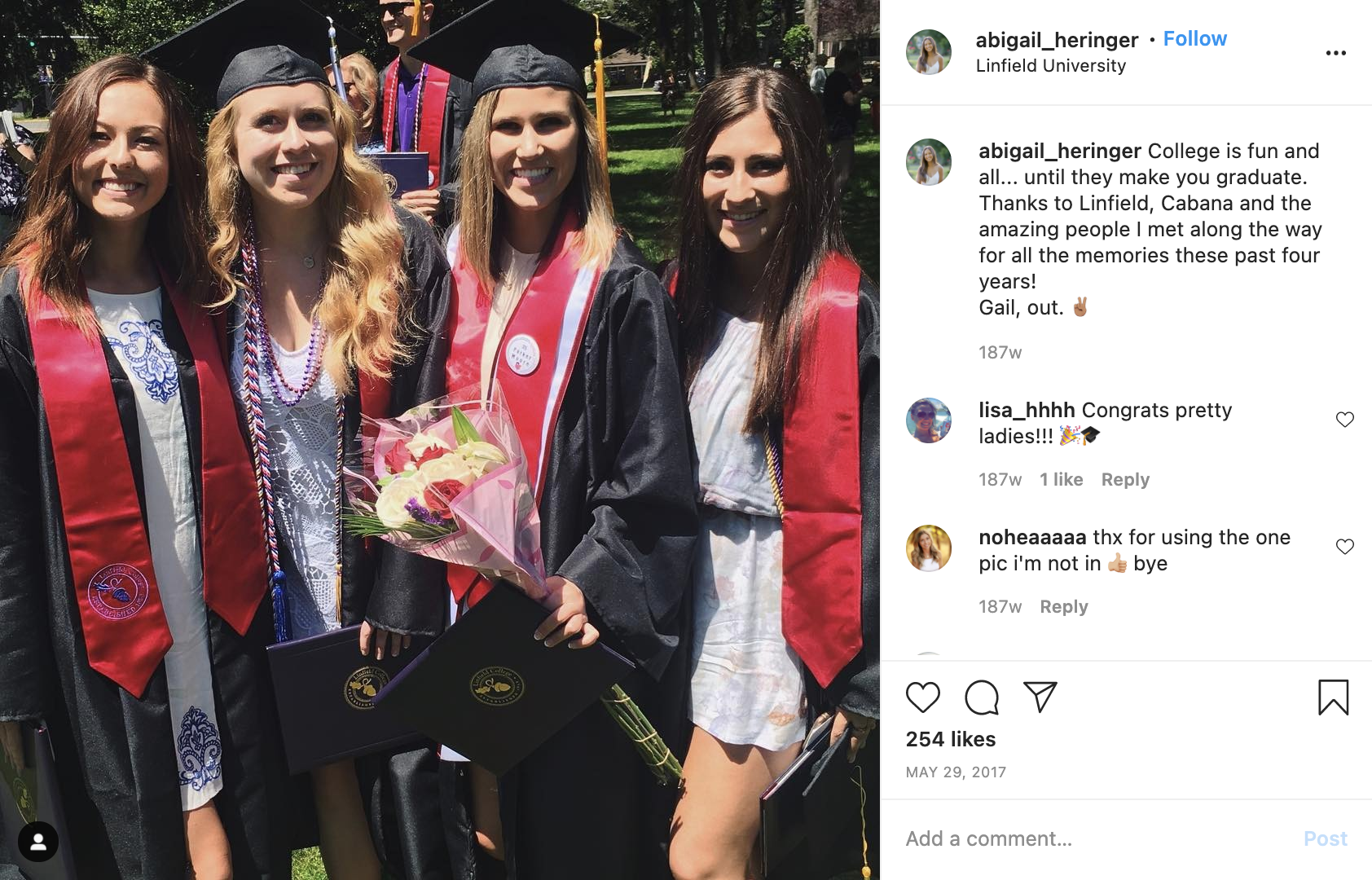 She went on to gain experience as a senior investment analyst in 2018 before turning into a manager research analyst at RVK, Inc. As of now, Abigail works as a client financial analyst at Opus Agency, a marketing and event company. Chosen from more than 6,500 applicants, she is more than capable of winning Matt James' heart with her shy smile.