CBS News' '48 Hours: The Doctor's Daughter' tries to unravel the mysterious death of a 32-year-old mother of two, Lina Kaufman. The prosecution believed her husband, Adam Kaufman, was the perpetrator, who allegedly killed her in their wealthy suburban home in Aventura, Florida, in November 2007. However, Adam tried to answer all the questions raised by the prosecutors in the episode. So, who is Adam, and what is his story? Let's find out.
Who is Adam Kaufman?
Adam Kaufman met Eleonora "Lina" Kaufman at a party in the late 90s and dated for three years before tying the knot in early 2000. By November 2007, the young couple was parents to two lovely children — 5-year-old Haley and 2-year-old Jake. Adam, then 34, was a successful real estate developer from Miami, South Florida, while Lina, 32, worked at her family's upscale furniture business. They and their two children resided in a wealthy neighborhood in Aventura — a premier suburb of Miami, Florida.
His twin brother, Seth Kaufman, recalled, "She was his soul mate…they were just amazing together." Lina and Adam lived right around the corner from Adam's identical twin brother, Seth, and his bride-to-be, Raquel. According to the show, the Kaufmans were very excited since Seth's wedding was knocking on the door. Adam reflected, "She (Lina) was looking forward to it. She was — one of Raquel's bridesmaids. I was Seth's best man. She was her happiest."
Adam stated Lina got her first spray tan on the evening of November 6, 2007, to prepare for the upcoming wedding ceremony. On the way home, she visited a friend to show off her tan and have some wine and a quick bite. Adam was at home, taking care of their young children. After she returned home at around 11:00 pm, the couple went to bed. However, Adam recalled waking up at 5:00 am to not find his wife beside him. Thinking she was with the children, he went back to sleep only to wake up an hour later.
He recounted, "Right around 6 o'clock, I woke up again. She wasn't there. That's when I got a pit in my stomach. … I remember calling. No response. I remember walking into the bathroom and seeing her there … slumped over onto the magazine rack." Adam called 911 and tried CPR as the fire rescue team arrived to rush her to an Aventura hospital, where she was pronounced dead upon arrival. Seth and Raquel reached the residence to help him with the children and support him in the crisis.
Seth said, "When I got there … Adam … was at the top of the staircase … Completely distraught. I've never seen him that way before in my whole life." The medical examiner could not determine the cause of death, and the case went cold for 18 months. However, Adam was arrested on suspicion of second-degree murder in his wife's death in April 2009. He was accused of strangling her and was released on a $500,000 bond after wearing a court-mandated electronic ankle monitor.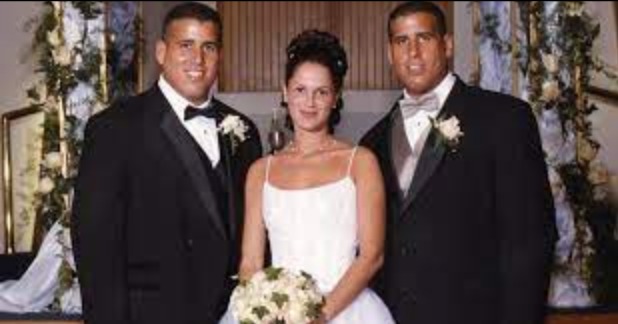 Adam said, "You gotta be kidding me. How could this happen? There's a mistake. What evidence is there? There's — there's no evidence." His defense counsel tried to prove Linda died of natural causes. His lawyers claimed she suffered from a heart attack caused by a severe infection due to a spray-on tanning substance and fell forward with her neck hitting the bar of the magazine rack. They also alleged she had a history of fainting spells. On the show, prosecutor Kathleen Hoague scoffed at their theory and said, "It was a laughable defense, truly."
Where is Adam Kaufman Now?
The prosecution based its case on circumstantial evidence, with the first responders alleging he behaved suspiciously. They alleged it almost looked like he was allegedly putting up a show. Adam dismissed the claim, stating, "How do you act? Is there a book on how you act when your wife just passes away?" The prosecutor also alleged he got into a physical relationship within a couple of months of his wife's death. However, the defense presented one witness after another, saying the Kaufmans were happily married, and they did not know anything that caused a severe rift in their marriage.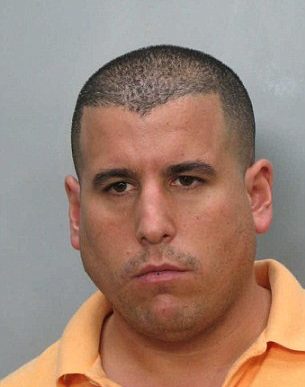 With no witnesses, motive, or physical evidence tying Adam to the alleged murder, the prosecution's case fell apart. The defense also alleged gross incompetency on part of the investigators and a botched-up investigation. They also provided evidence of a prior affair between the detectives handling the case, raising questions regarding the probe's credibility. However, the final nail in the coffin came when Lina's mother, Frida Aizman, took the stand in Adam's defense and testified her daughter complained of headaches in the weeks leading up to her death.
Frida said, "I really believe that he is not guilty. He is not guil — he did– he has nothing to do with this." On June 5, 2012, the jury returned with a not-guilty verdict, and Adam was acquitted of all charges. However, a section of people still considered Adam to be the killer. When asked about it, he said, "You know, I– I– I– I– I've pondered that for — for years now. When someone that young and healthy dies, people want answers. And … I can't give people answers they wanna hear."
Adam Kaufman, now in his early 50s, has raised his two children successfully and resumed his career in real estate. He continues to stay in his upscale Miami neighborhood. He remains grateful to Lina's mother and believes Lina also acted as a force in saving him. He said, "I believe she's — she was– she was a big part of this entire process, and she was– she was watching over it. In the end, Lina's heart saved my life."
Read More: Kristin Smart's Death: How Did She Die? Who Killed Her?