Born in Jonesville, North Carolina, on August 6, 1964, Adam Leroy Lane dropped out of high school. He later started working as a truck driver and infrequent chicken plant worker and committed two murders and several counts of assault and attempted murder during the 2007 summer. Dubbed the Highway Killer as he perpetrated all his crimes near highways while making his way through the East Coast, he was eventually caught and convicted of his crimes. If you're interested in learning more about the case, here's what we know.
How Many Did Adam Leroy Lane Kill?
In the early hours of July 13, 2007, Darlene Ewalt from Harrisburg, Pennsylvania, was chatting with a friend on the phone on her patio. Unbeknownst to her, a sinister figure monitored her, preparing to pound. In a sudden and horrifying assault, the attacker emerged from the dark, armed with a long knife. While Darlene's husband, Todd, slept upstairs, the assailant brutally slashed her throat and stabbed her multiple times fatally. Her friend, Chet Gerhart, recalled her desperate cries for help before the line got disconnected.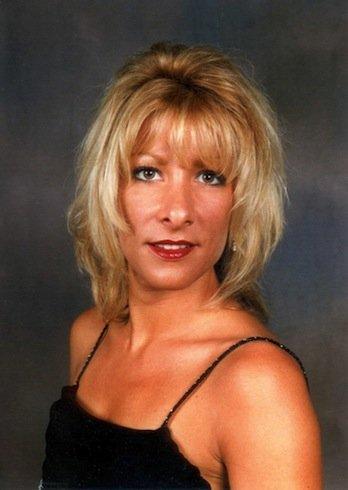 The investigators surveyed the crime scene and determined it was not an ordinary homicide, with the FBI suspecting a serial killer. The federal agents conjectured the murderer exploited the highways as a means for randomly targeting, hunting, and murdering victims before vanishing. The Ewalts' residence was just down the road from Interstate 81. Law enforcement hypothesized Darlene's killer calmly retreated to his parked rig at a nearby truck stop before driving away and leaving the crime scene behind in his rearview mirror.
Adam's second victim was Patricia Brooks, then 31, while she was sound asleep on the couch in her residence in the 200 block of Bowers Bridge Road in rural York County, Pennsylvania, four days later, on July 17. At approximately 2:05 AM, she was abruptly awakened by an intruder stabbing her on the right shoulder and attempted to flee. As Patricia cried for help and screamed for assistance from her mother and daughter sleeping upstairs, the assailant slit her neck and shoulder with a large knife before fleeing through the rear, unlocked door.
After Patricia called 911, emergency respondents transported her to York Hospital for medical attention. She also spoke with the authorities and described her assailant as a white male with a distinctive "pot belly," wearing a hat and black pants resembling a prison guard uniform. Patricia, fortunately, survived the attack, but Adam's third victim — 38-year-old Monica Massaro — was not so lucky. On July 29, 2007, she was sleeping in her Bloomsbury, New Jersey, home when an intruder walked into her bedroom and slit her throat.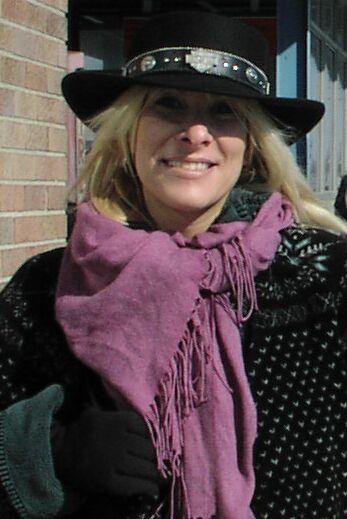 Detective Sgt. Geoffrey Noble of the New Jersey State stated, "The first significant wound was a cut to her throat, a fatal wound. The severity of the wound was such that she bled out and died very quickly. After her death, he continued to stab her multiple times." On July 29, 2007, the McDonoughs returned to their Chelmsford, Massachusetts, home off Interstate 495 after dinner. Their daughter, Shea, arrived home slightly ahead of her curfew at midnight and unintentionally left the back door unlocked, assuming her brother might return later.
The McDonoughs — Jeannie and Kevin — had settled in for the night but were awakened by a muffled sound from the nearby bedroom. Uneasy, Kevin McDonough went to investigate, with his wife, Jeannie, following close behind. Opening the bedroom door, they were dumbfounded by a chilling scene — a sinister black silhouette held a large knife to Shea's neck. The stranger had threatened her into silence, but her inner instincts pushed her to shout, thus waking up her parents.
Where is Adam Leroy Lane Now?
As Shea McDonough struggled to escape Adam's grip, he lunged at her parents with the menacing blade. Her vivid account revealed how Kevin immediately tackled the attacker, aiming to wrest control of the knife. Amidst the struggle, he urgently commanded his daughter to call 911 and retrieve a gun — a bluff since they did not own one. As she struggled to convey the grave situation to the dispatcher, chaos ensued in the background. Adam attempted to jolt out of Kevin's grip, and the latter employed a choke hold to incapacitate the intruder.
Shea witnessed her mother, Jeannie, gripping the knife fiercely and confronting him angrily, asking about his motives. Adam revealed he sought money, speaking in a distinctive Southern accent as Kevin assertively denied the attacker's request to be released and tightened his choke hold. Soon, the Chelmsford Police arrived at the residence and arrested Adam on charges of attempted murder. Meanwhile, Monica Massaro's shocking murder had stunned the quiet community off Interstate 78 in Hunterdon County.
The authorities had no suspects, except knowing Monica lived near the Bloomsbury Travel Center Truck Stop off Exit 7. To aid in their investigation, they contacted the FBI, which had established a new database called the "Highway Serial Killers Initiative." It was designed to identify connections between killings and assaults ensuing near the nation's highways. Conceived in 2005, the federal database expanded to include information on over 500 crime victims along national highways, permitting law enforcement to search for relevant data.
The breakthrough came when the database linked Monica's murder to the Chelmsford incident near a truck stop off Interstate 495. Evidence from Adam's truck included receipts from the Bloomsbury truck stop. They also found blood on one of Adam's knives, and DNA evidence from the blade matched that of Darlene, who lived off Interstate 81. It became clear that his modus operandi was to exit highways, park his truck, target victims, and then flee, using the interstate highways as his hunting ground.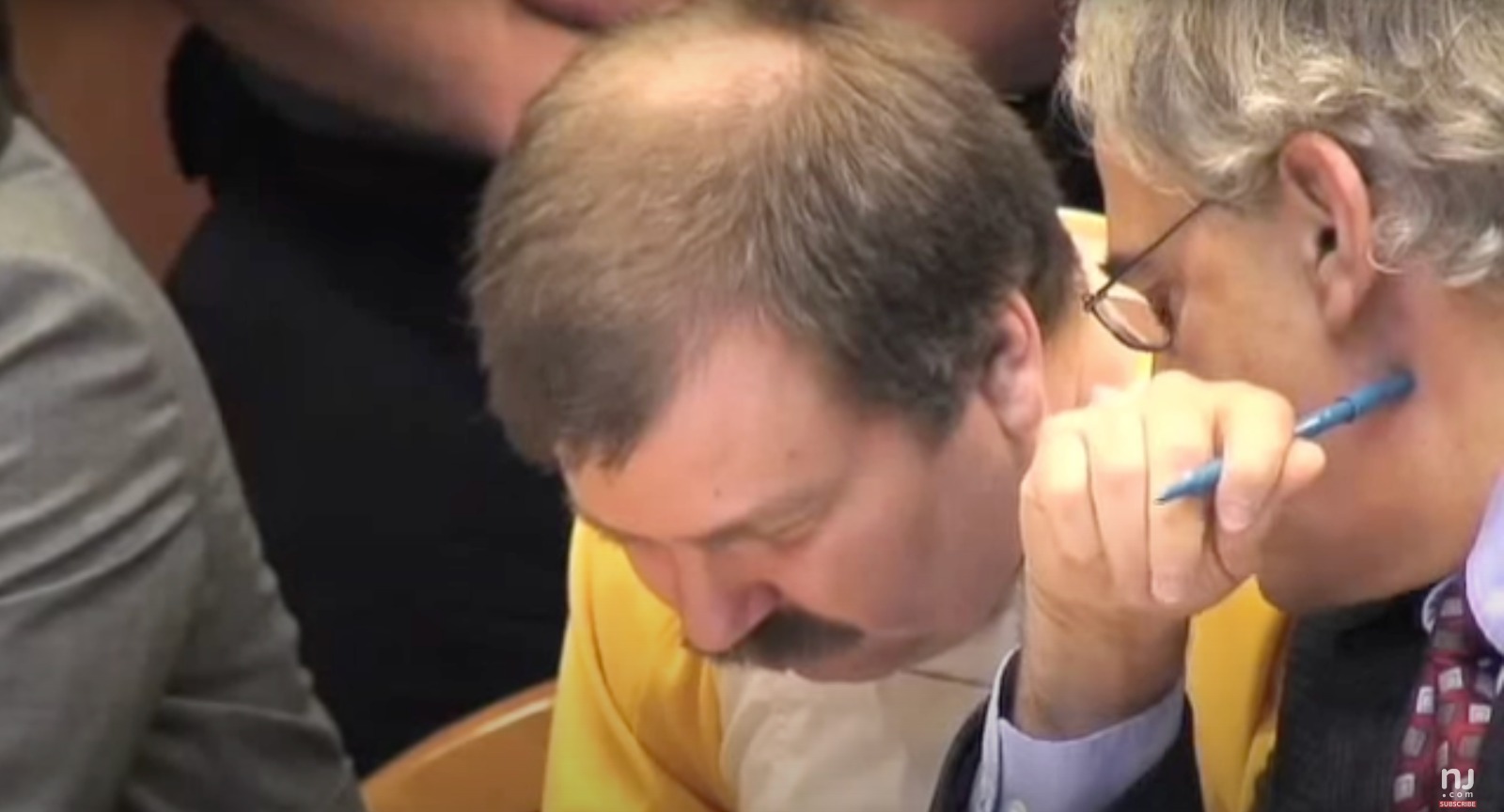 Adam confessed how he entered Monica's home, intending to rob her. But he claimed the situation escalated, leading to her tragic death. However, Adam's family stated he was known for his misogyny and hate of women. His former wife, Miriam M. Benge, who divorced him in 1993 after five years of marriage, stated, "He thought women were beneath him and that he could do whatever he wanted. He hit me one time. He abused his mom. He would cuss her, call her names, hit on her."
Adam was charged with one count of assault, two counts of felony murder, and three counts of attempted murder for his crime streak in July 2007. He was sentenced to 25 to 50 years for the Chelmsford attack in October 2008. He received another 50 years in New Jersey for Monica's murder, while he pled guilty to avoid the death penalty in Darlene's homicide. He was sentenced to ten to 20 years for Patricia's attempted murder and to life for Darlene's slaying. The 59-year-old is incarcerated at the State Correctional Institution in Fayette.
Read More: Darlene Ewalt Murder: How Did She Die? Who Killed Her?